Most Popular Recipes of 2015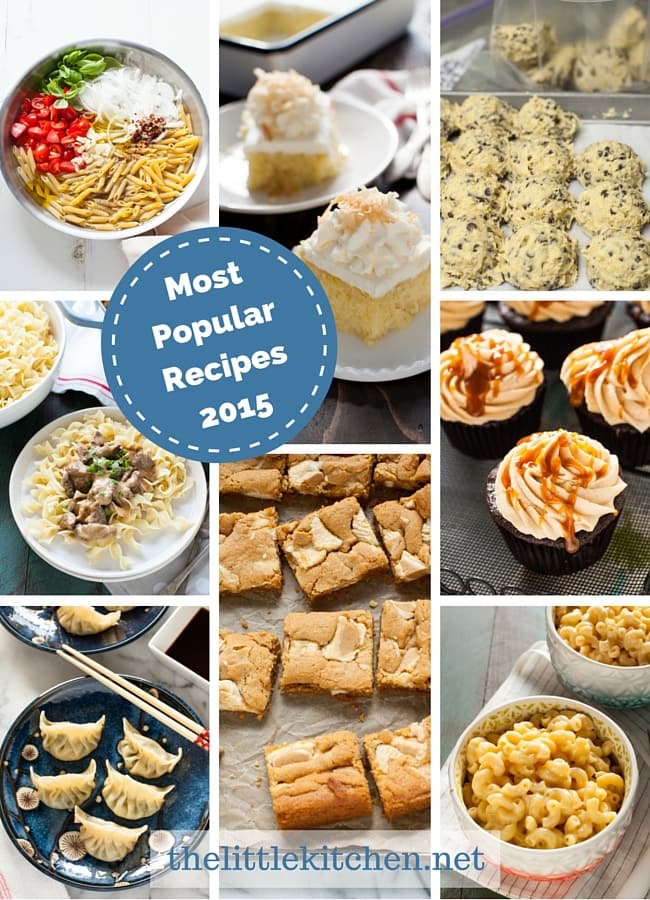 Hello, 2016! I couldn't let this moment pass without reflecting on 2015. I totally let the 6-year anniversary of starting The Little Kitchen pass without reflecting too! 2015 was a tasty and an amazing year for me but not without stress, challenges and some heartache. While, amazing, it was a tough one for me and I know for many others.
Let's talk about your favorite recipes here on The Little Kitchen…and here's to hoping your 2016 is a great year!
15. Classic Cheesecake
This recipe came from our Princess Cruise to Alaska and it's a keeper!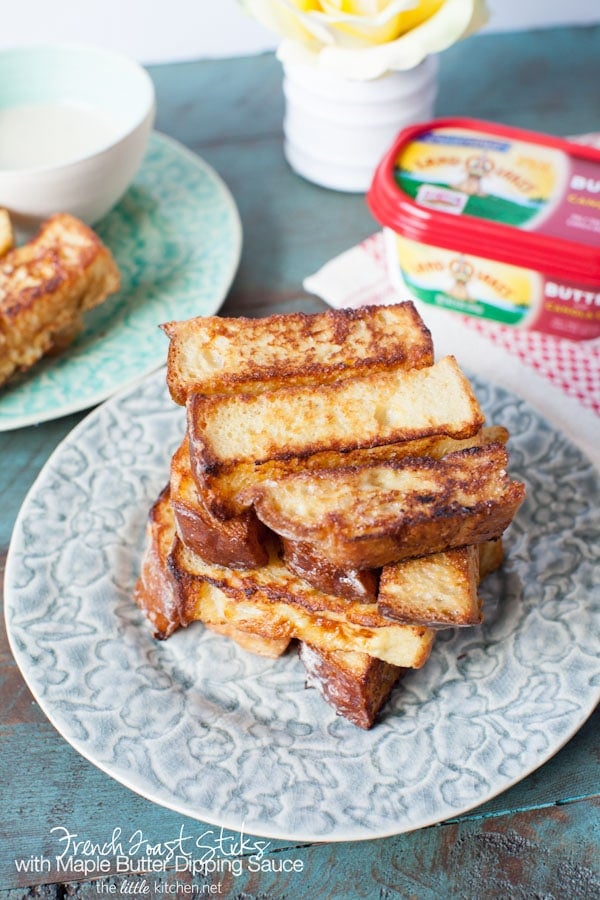 14. French Toast Sticks with Maple Butter Dipping Sauce
I have great memories of my sister making me French Toast when I was a kid. Love making them into sticks and the dipping sauce is a must make!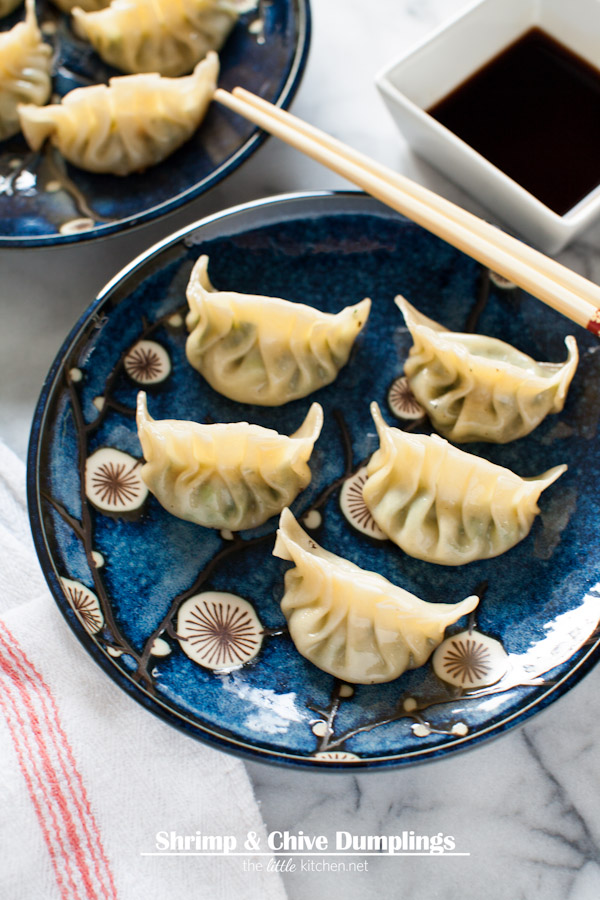 13. Shrimp & Chive Dumplings
These are so good! Even better, you can make a bunch and freeze them for later!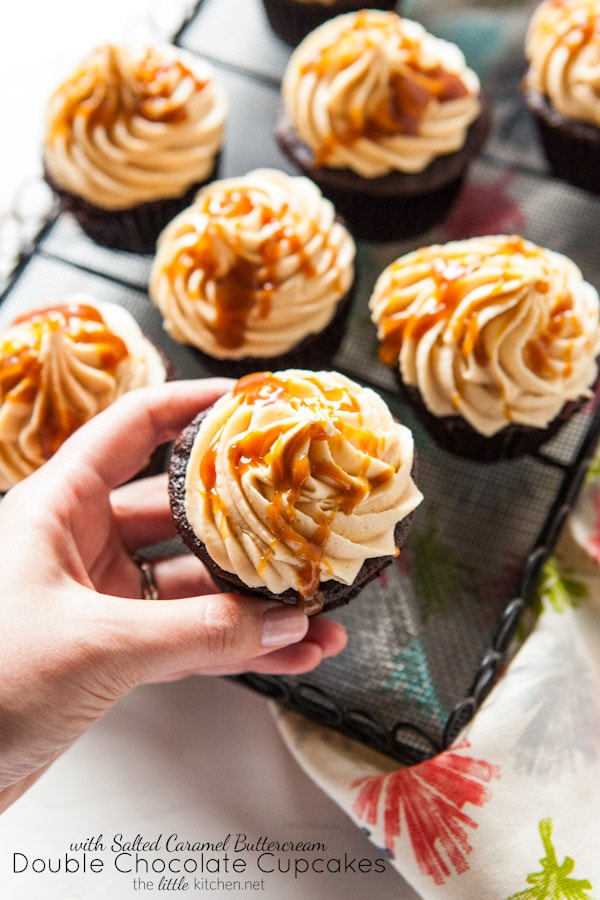 12. Double Chocolate Cupcakes with Salted Caramel Buttercream
These are so addictive…I know you'll LOVE them if you make them!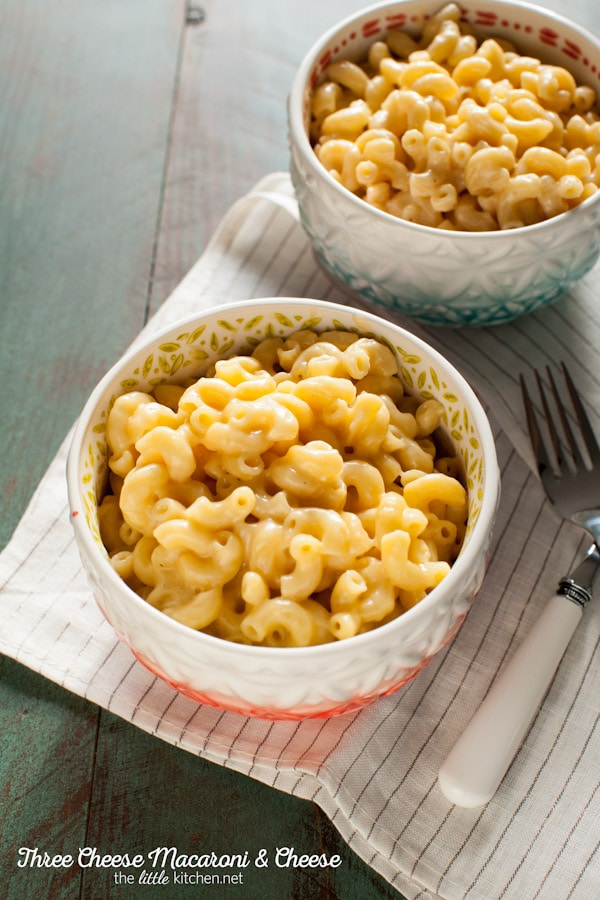 11. Three Cheese Mac & Cheese
I love love that I can now enjoy mac & cheese with almond milk!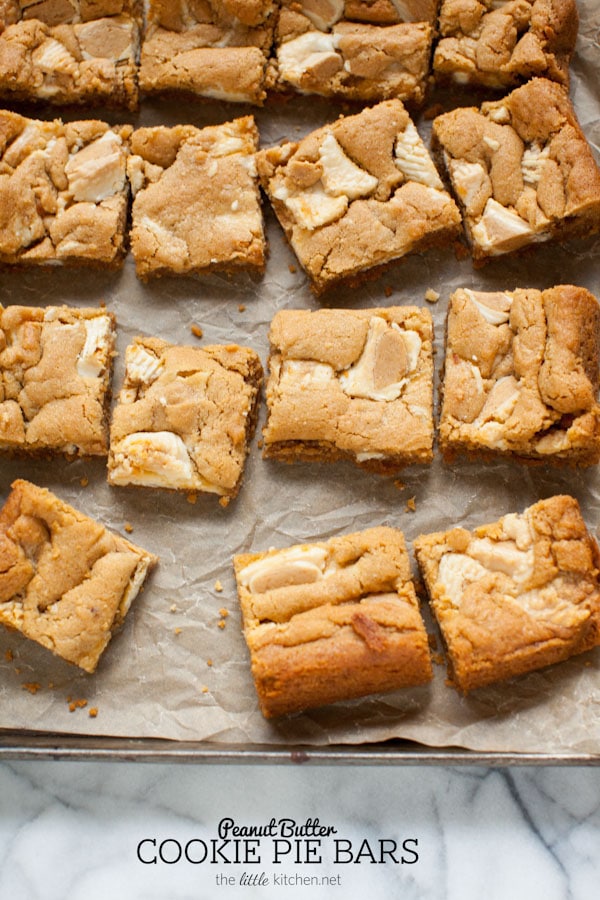 10. Peanut Butter Cookie Pie Bars
Seriously…these cookie pie bars are amazing!!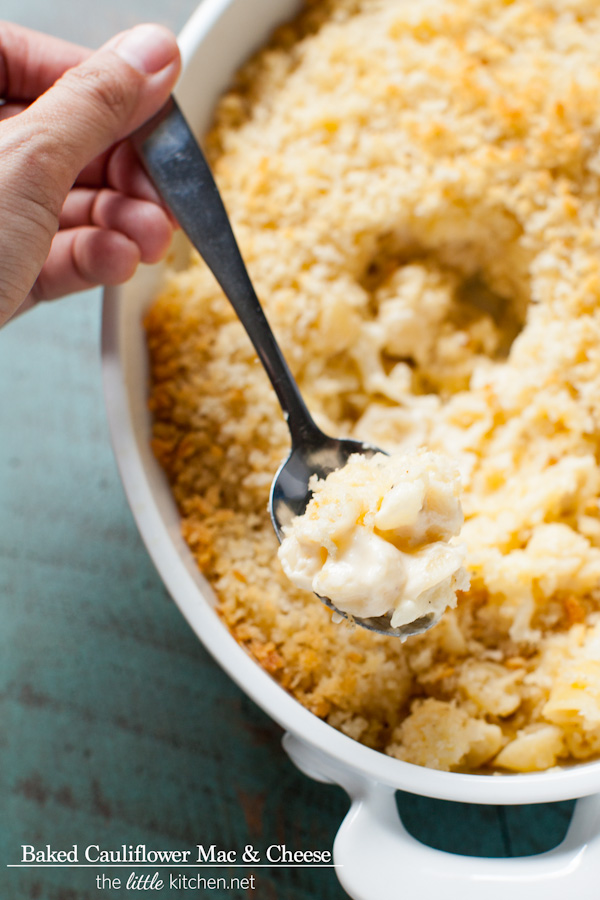 9. Baked Cauliflower Macaroni & Cheese
I love cauliflower in anything…if you do, you'll love this mac & cheese!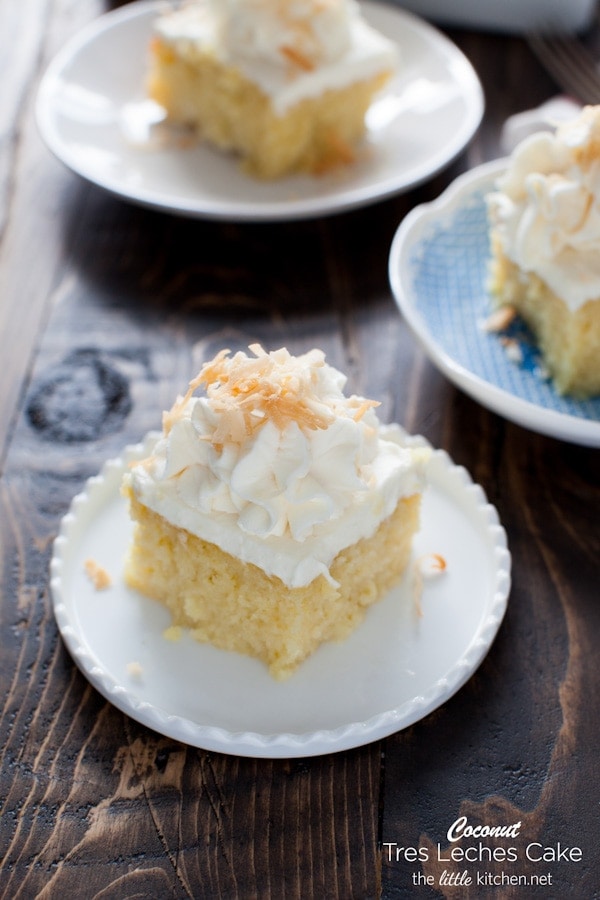 8. Coconut Tres Leches Cake
This cake…I can't even say enough about it. I need to make it again ASAP!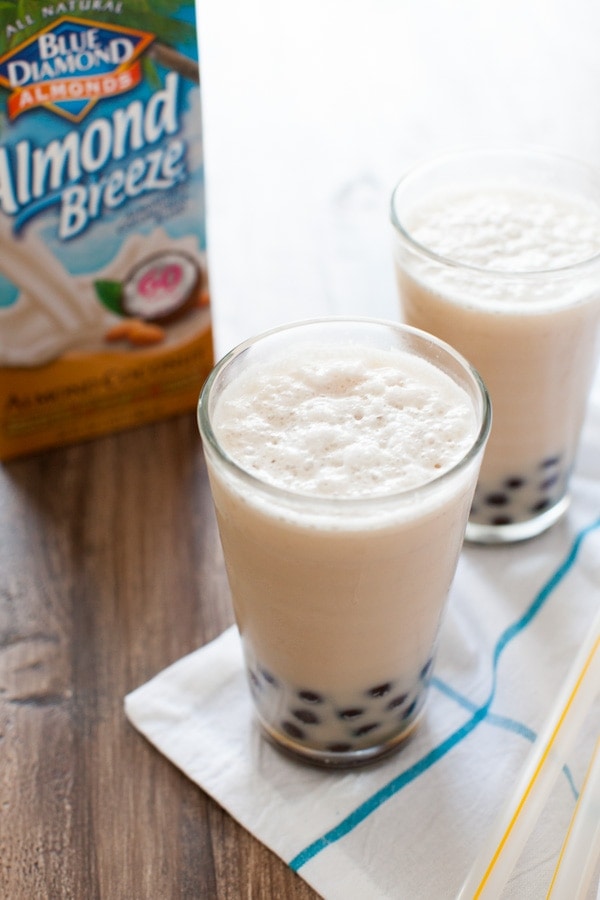 7. Coconut Almond Milk Tea Smoothies with Boba
I'm obsessed with coconut almond milk and boba!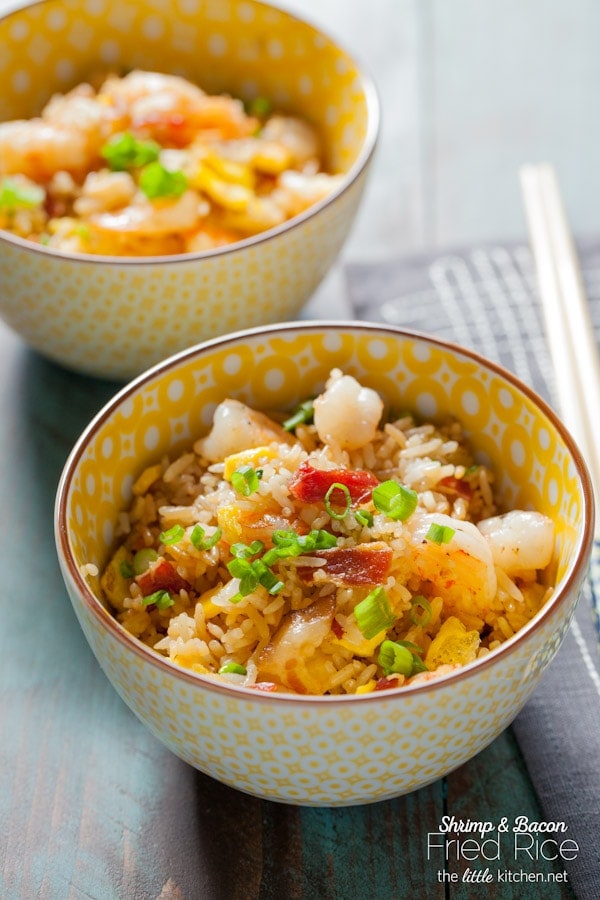 6. Shrimp & Bacon Fried Rice
Fried rice taken to the next level! You won't miss the takeout fried rice after you make this!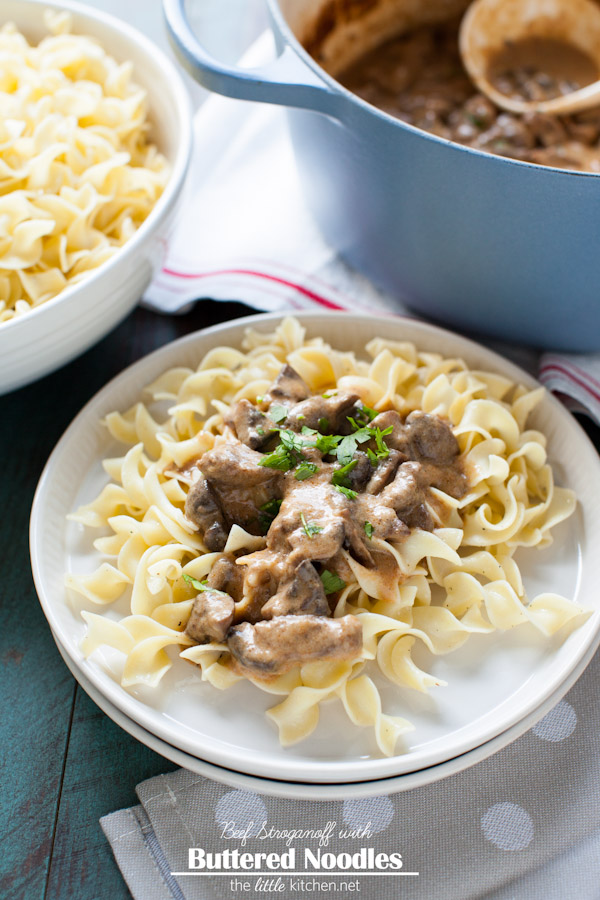 5. Beef Stroganoff with Buttered Noodles
This is perfect comfort food!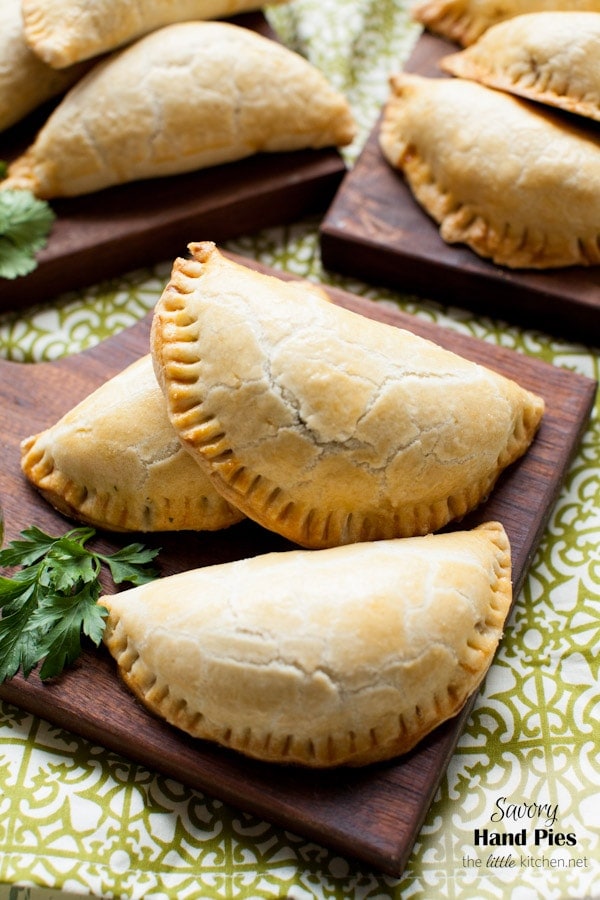 4. Savory Hand Pies
Three kinds of pies…so fun!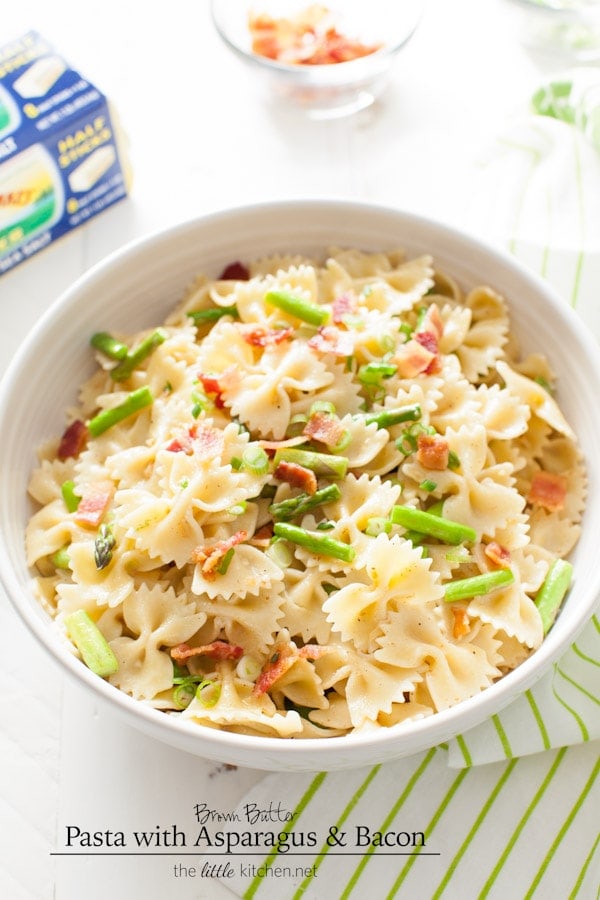 3. Brown Butter Pasta with Asparagus & Bacon
This pasta is so easy to make and perfect for an easy weeknight meal!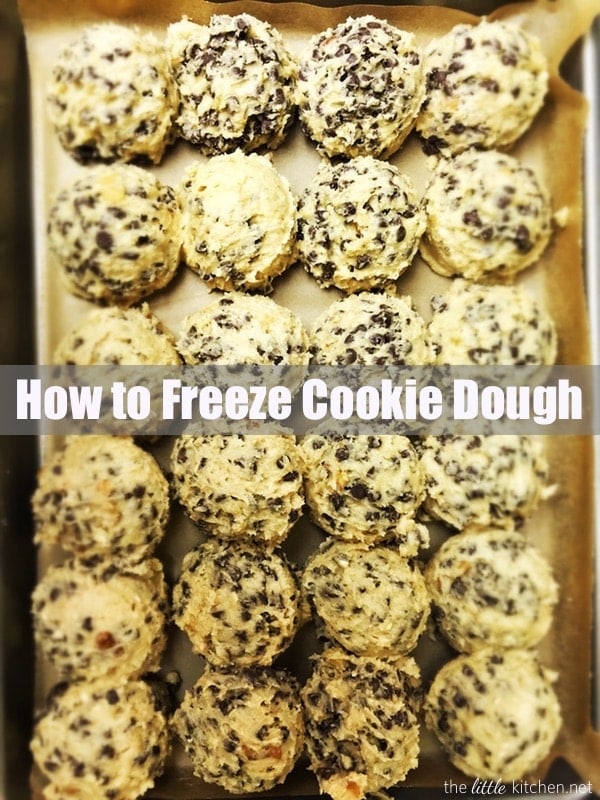 2. How to Freeze Cookie Dough
Not a recipe but a post that is so important! I always have cookie dough in the freezer at the ready for impromptu get togethers or for when that craving hits!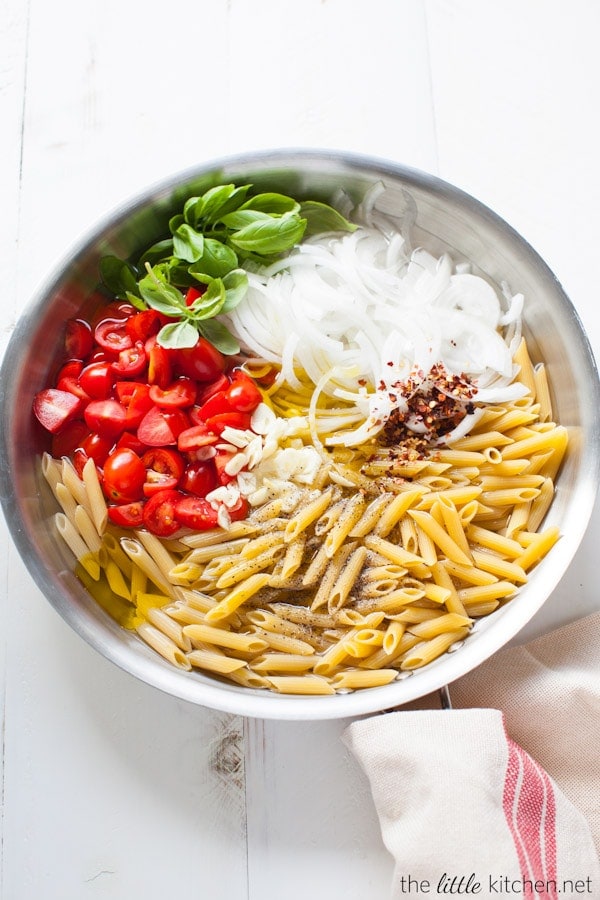 1. One Pot Penne Pasta with Tomato & Basil
Not my own recipe but a great recipe and I'm not surprised, it's the most popular recipe I shared in 2015!
One more thing, I just had to take a moment and mention instagram, my favorite social media platform! Are you following me on there? I'm @thelittlekitchn.
And! Here are the most popular posts on instagram this year…and links to the recipes from the photos above!
Top row:
Ultimate Chocolate Chip Cookie from Land O Lakes • donuts from Love Bug's Bakery • Peanut Butter Cookie Pie Bars
Second Row:
Raspberry Ice Pink Stand Mixer • Coconut Tres Leches Cake • Peanut Butter Millionaire Shortbread Bars from Love & Olive Oil
Bottom Row:
Potstickers! • Peanut Butter S'mores Cookie Bars • Mini Meyer Lemon Bundt Cakes
There's an affiliate link in this post.