You can totally make pizza at home with frozen dough. I used Rhodes Bake n Serve Frozen White Bread, you just thaw it and roll it out and you can make wonderful pizzas in your Ooni pizza oven!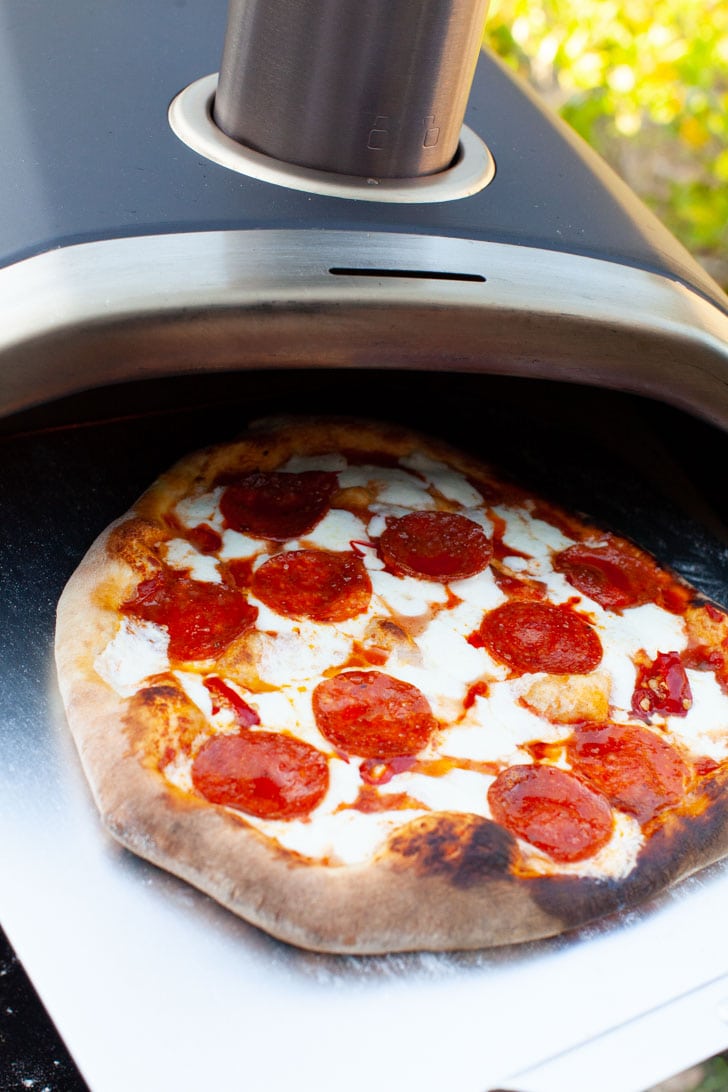 This post is sponsored by Rhodes Bake-N-Serv.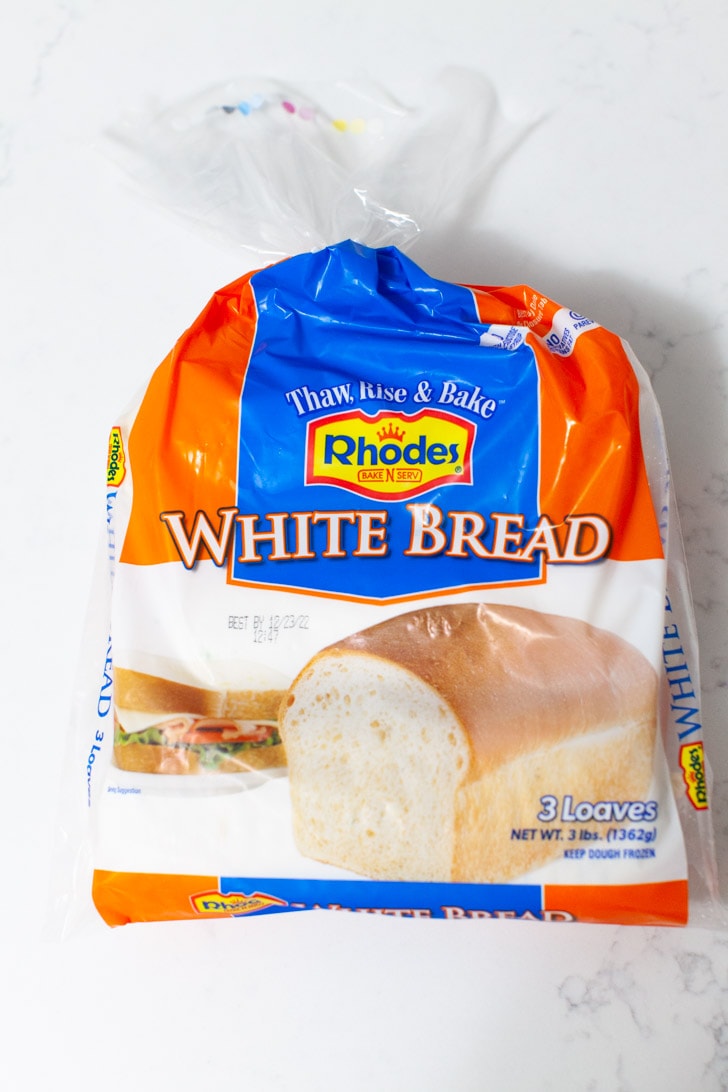 I love making pizza with premade dough that you buy at the store because that means there's no mixing or yeast involved! This is the easiest way to make the tastiest pizza at home!
Did you know that you can make pizza with frozen dough?
It's actually really really easy to make pizza using frozen dough. All you have to do is defrost it and roll it out and bake in an outdoor pizza oven or in the oven in your kitchen!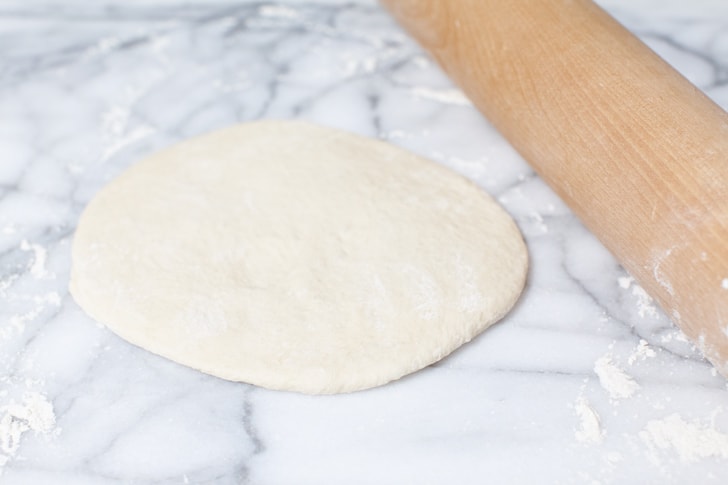 Ingredients
1 Loaf of Rhodes Bake n Serve White Bread
Pizza Sauce
fresh Mozzarella cheese
Italian seasoning
Pepperoni
Any of your favorite pizza toppings!
How to make Pizza with an Ooni Pizza Oven using Rhodes Frozen Dough
Just take one loaf of Rhodes Bake n Serve White Bread and put it inside a plastic zip-top and allow to defrost for a couple of hours on your kitchen counter.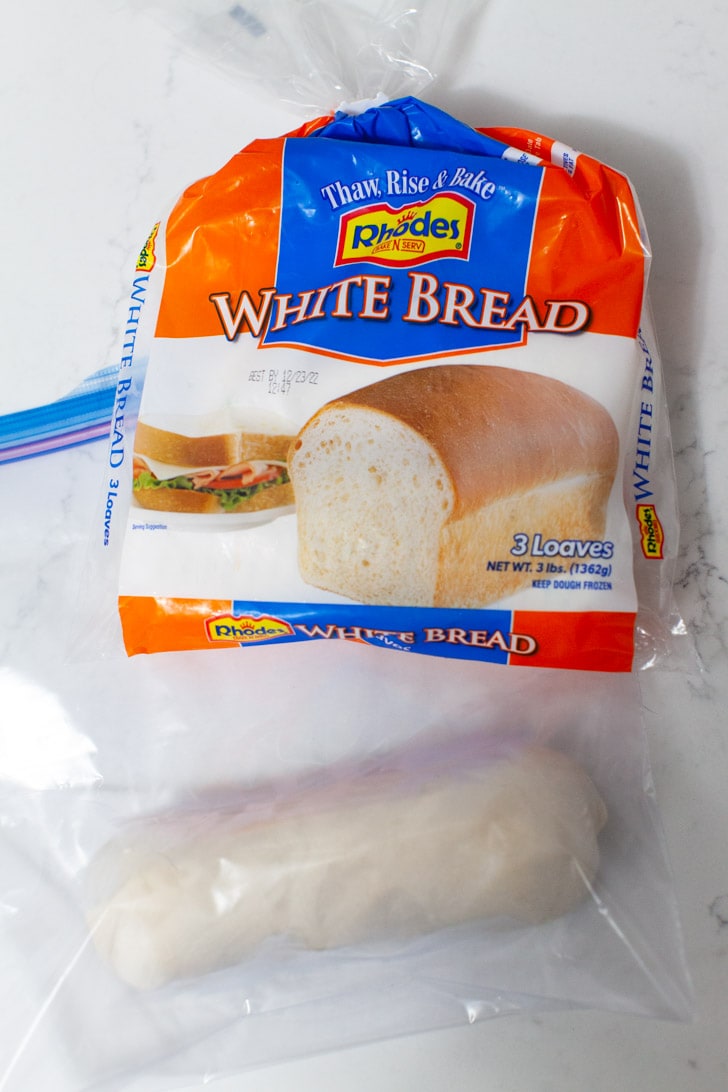 Once the frozen dough has defrosted, cut into two or three pieces and roll each piece into a ball. You're going to want to let this dough sit for about another hour.
While that's happening, you want to turn on or start heating your Ooni pizza oven!
After the dough has rested, start rolling it out with a rolling pin to the thickness that you like.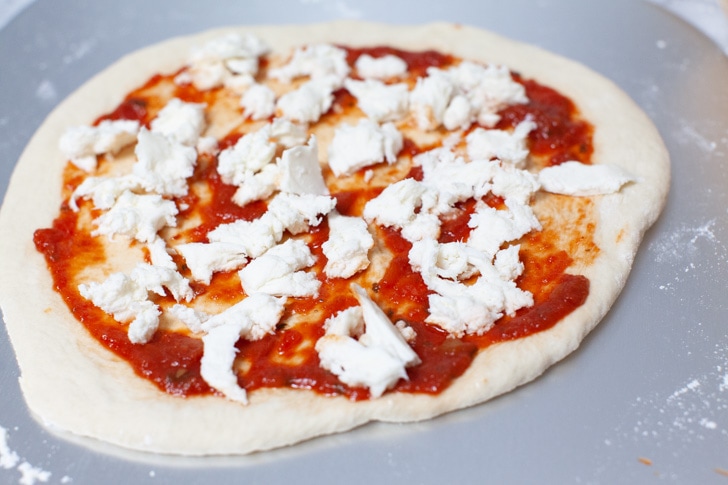 Add sauce, cheese, Italian seasoning and your favorite toppings. We love pepperoni!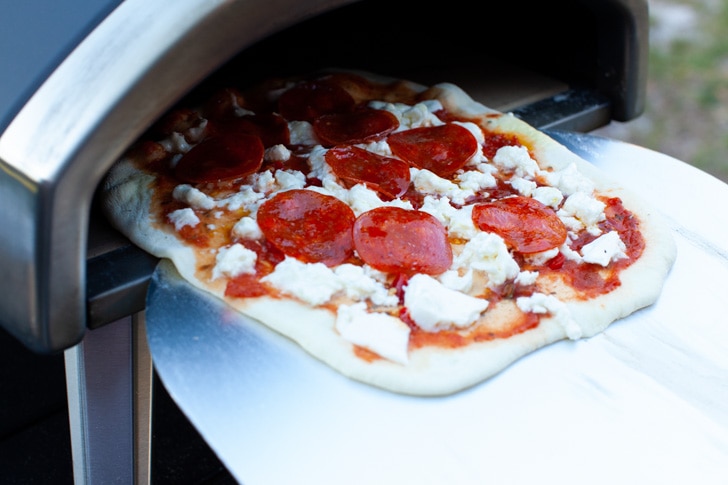 Make sure to turn the pizza every 20 to 30 seconds so it cooks evenly!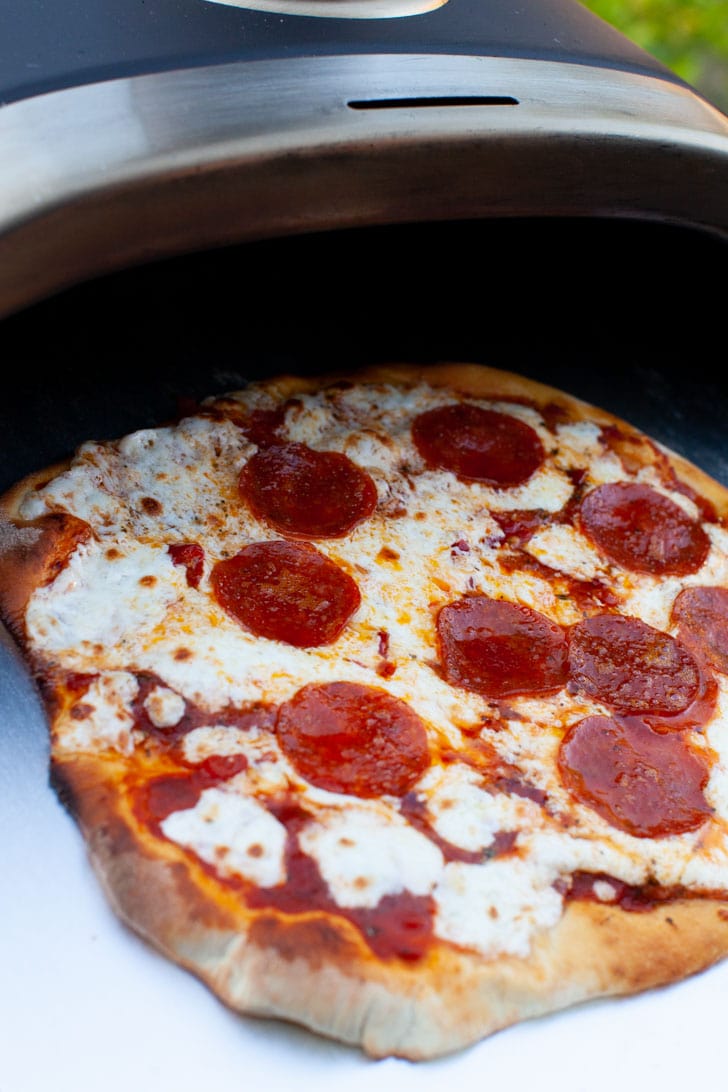 I can't believe how easy it is to use frozen store bought dough to make pizza! Thank you to Rhodes Bread for making such an amazing product that is sooo versatile.
Recipe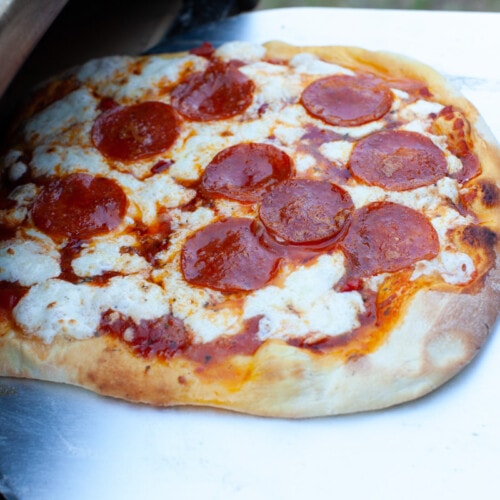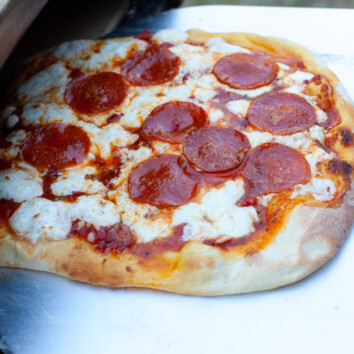 Print
Pin
Save
Pizza Recipe Using Frozen Dough
Ingredients
pizza sauce

fresh mozzarella

Italian seasoning

pepperoni
Instructions
Take one loaf from the bag of frozen Rhodes White Bread. Place in a zip top bag and allow to thaw for 2 to 3 hours.

Cut the loaf into 2 or 3 even pieces. Cover and allow the dough to sit for another hour.

Follow instructions to turn on or heat up your Ooni oven. (You usually need to preheat it for 20 to 30 minutes.)

Light dust a marble pastry board with flour. Roll each dough ball out into a 10 inch circle or square. (You might need to roll it a little and then allow it to rest for rolling it out to the desired size.)

Add flour to a pizza peel and place the dough on top. Add sauce, cheese, Italian seasoning and pepperoni (or whatever toppings you'd like to add).

Shake the pizza peel to make sure the pizza dough isn't sticking to it.

Using pizza peel, place pizza on baking stone in the Ooni oven. Close the lid. Rotate the pizza every 30 seconds. It only takes a couple of minutes and your pizza is done!

Remove the pizza from the Ooni pizza oven and let it sit for a few minutes before slicing.
Pin It for Later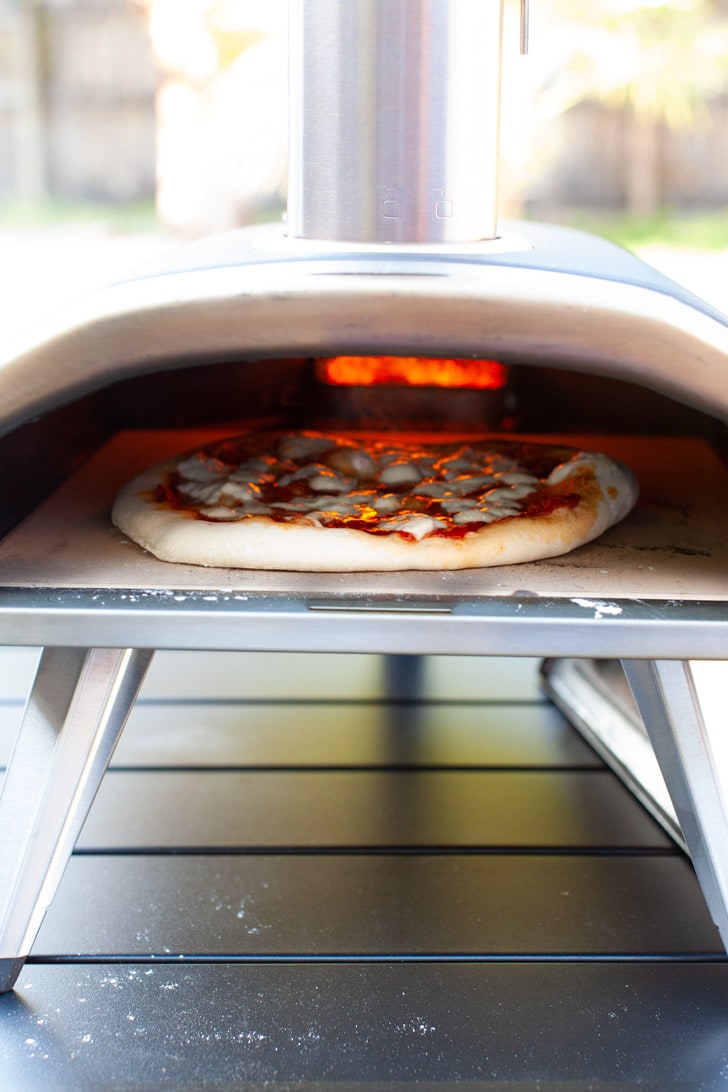 Disclosure: This post is sponsored by Rhodes Bake-N-Serv. I only work with brands that I love and always share with you my personal opinions.