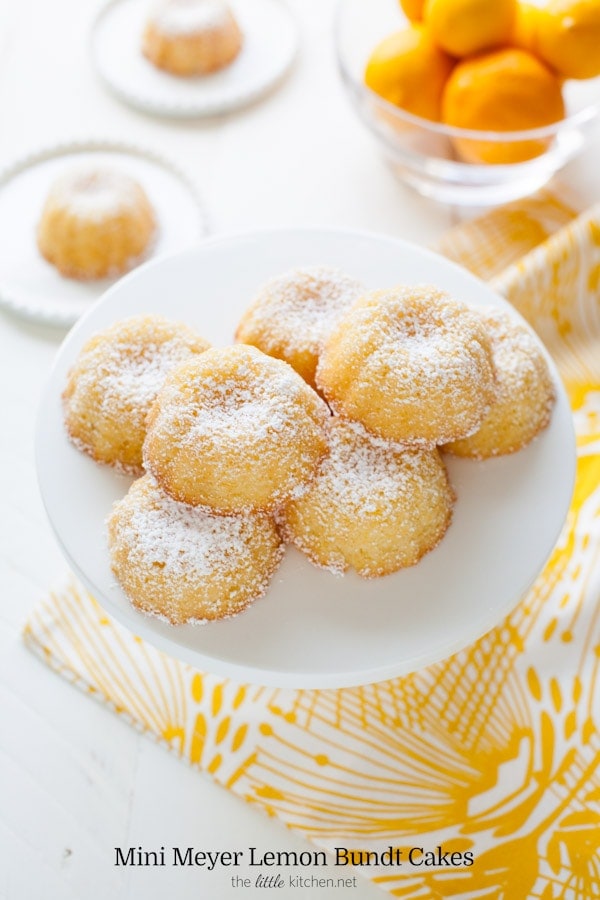 This post was originally published on December 21, 2011. I updated the photos and am sharing it with you again because I love this recipe so much! I make it at least twice a year when Meyer lemons are in season!
I was going to post a Meyer lemon bundt cake recipe a couple of weeks ago but to be honest, I hated the pictures I took. Yes, hate is a strong word but they weren't fit to share with you.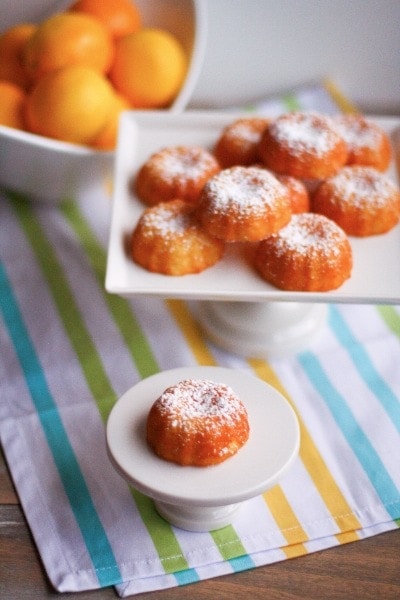 One of the original photos!
Update: It's so funny how I wanted to reshoot these before posting because I have been wanting to RESHOOT them again since I posted these in 2011. I'm including one of the original shots because I think it's cool to see where I was and where I am now, photography-wise.
I was waiting for a chance to make the cake again so I could retake photos. Then, this past weekend, I had this idea that I wanted to convert the recipe into mini Meyer lemon bundt cakes. We drove all over town this past Sunday to different stores until I finally found a mini bundt cake pan. (The whole time I was thinking, if I had thought of this before, I could have ordered a pan with my Amazon Prime account.) It's okay, I'm lucky that my husband loves to go hunting for stuff. He doesn't like shopping but he likes looking for stuff, if that makes any sense! He calls it the hunt.
This recipe is much better as mini cakes. I have to admit that I ate 6 cakes right after they came out of the oven. The Meyer lemons make these cakes so perfect. The sweet lemony flavor along with the buttery flavor, with a dust of powdered sugar these cakes are a little piece of heaven. They even remind me of Madeleine cookies too…hmm, I have a Madeleine pan that I need to break in.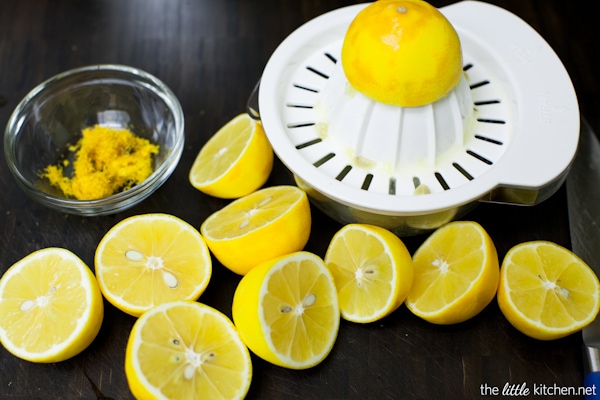 If you have never cooked or baked with a Meyer lemon before, you're missing out.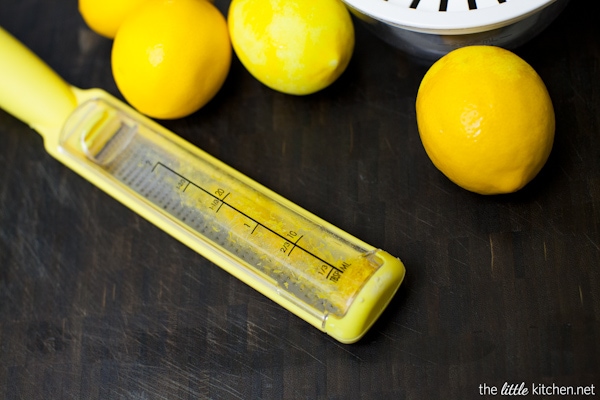 It smells wonderful in the kitchen when you zest one. I get really excited when I see and smell the cake batter too.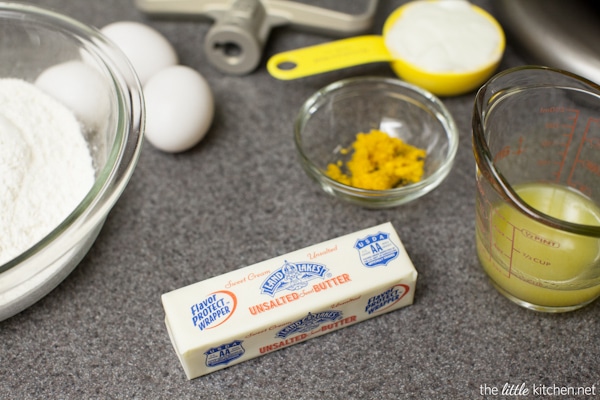 The wonderful scent is unmistakable and unlike a regular lemon.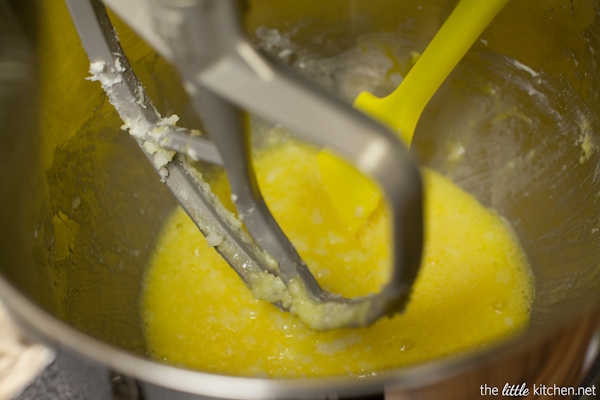 Seriously, love this recipe so much!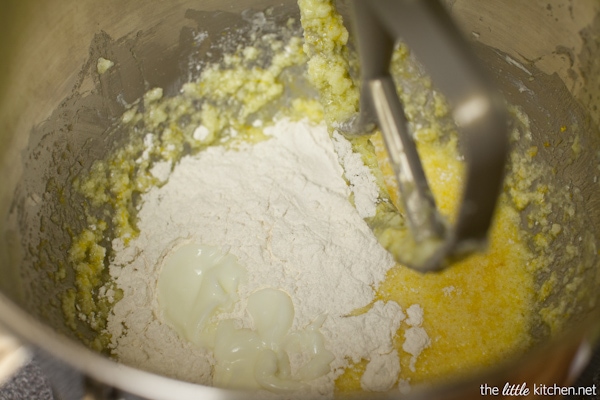 Add the yogurt and flour mixture in batches at the end and be careful not to overmix.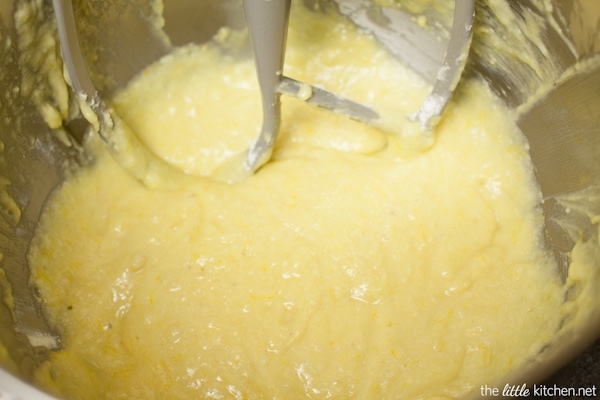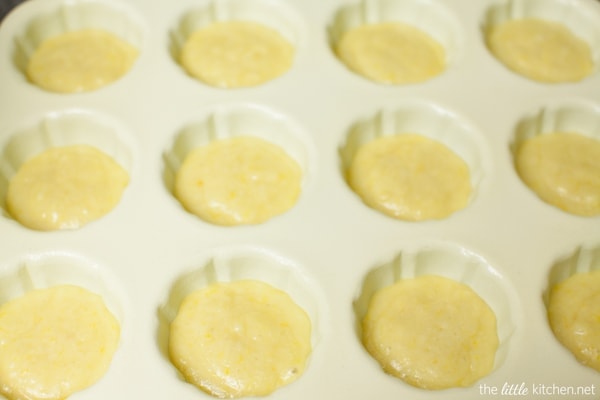 Place the batter into the cavity of the mini bundt cake pan.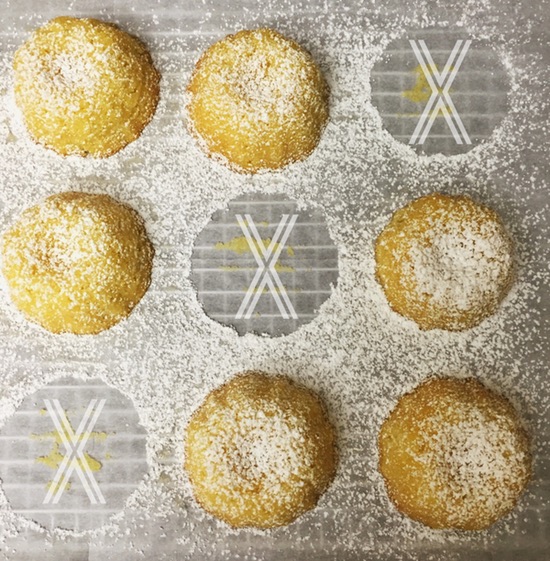 Just having a little fun with the bundt cakes! 🙂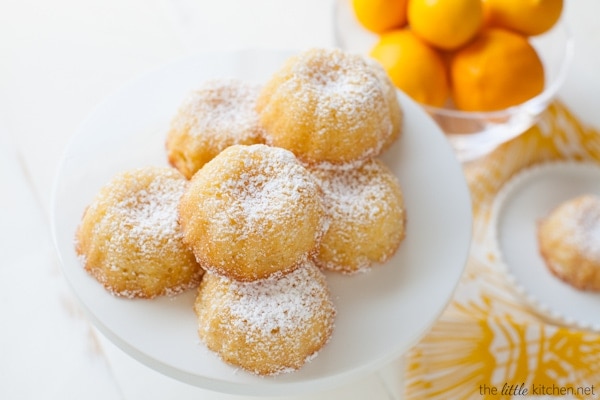 These are perfect as a light dessert or a quick snack. Just be careful…I know you will not be able to eat just one! I made these again tonight because I couldn't stop thinking about them.
Recipe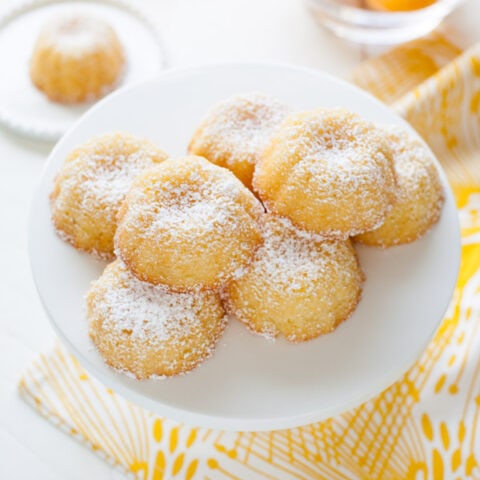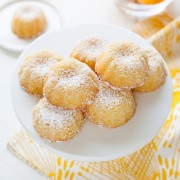 Print
Pin
Save
Mini Meyer Lemon Bundt Cakes
Meyer lemons have a wonderful taste and these light, buttery cakes are perfect with tea or as a light snack.
Servings
18
-20 mini cakes
Ingredients
1 1/2

cups

unbleached all-purpose flour

1/2

teapoon baking soda

1/2

teapoon salt

1/2

cup

1 stick unsalted butter, room temperature

1

cup

granulated sugar

3

large eggs

1 1/2

Tablespoons

grated Meyer lemon zest

,

plus 1/4 cup Meyer lemon juice (from about 3 Meyer lemons)

1/3

cup

fat-free plain yogurt

1/2

teapoon vanilla extract

powdered sugar

,

for dusting
Instructions
Preheat oven to 350 degrees. Spray a 12-cup mini bundt cake pan with baking spray.

In a medium bowl, mix together flour, baking soda and salt. Set aside.

Using a stand mixer with paddle attachment or large bowl and electric mixer, cream butter and sugar until fluffy and light, about 3-4 minutes. Add eggs and mix well. Add Meyer lemon zest and juice and mix well.

Add 1/3 of the flour mixture along with half of the yogurt and mix, to combine. Repeat & combine (be careful not to overmix). Add the remaining flour mixture and mix, just to combine. As you're mixing, use a rubber spatula to scrape the bottom of the bowl. Add vanilla extract and mix.

Using a medium or large cookie scoop, add 1 1/2 to 2 Tbsp to each bundt cake cavity. Tap pan gently on the counter to remove any air bubbles that may have accumulated.

Bake 15-18 minutes until a toothpick inserted in several cakes comes out clean and cake edges are golden brown.

Lay a sheet of parchment paper on a cooling rack and place on top of the mini bundt pan. Flip the pan over and remove the pan, leaving the cakes to cool on the parchment paper (on top of the cooling rack). Allow cakes to cool at least 15 minutes before dusting powdered sugar on top. Store in a sealed container for up to 3 days.