Subscribing is the best way to make sure you don't miss a thing!
There are 3 ways for you to subscribe to The Little Kitchen. These are the best ways to ensure you get the latest from us, always. And to ensure you won't miss a thing! You can sign up for more than one way too!
We promise that we won't sell your information to anyone, ever. And we don't add you to our email lists without your explicit opt-in.
Latest Recipes + News
Get the latest recipes, articles, and updates from Julie. Newsletters are sometimes sent once a week.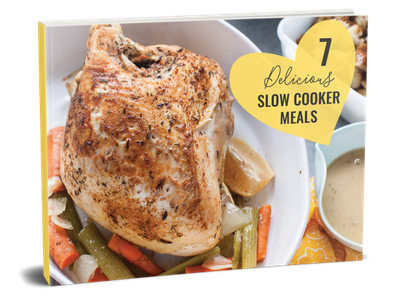 Get your free recipe eBook!
Receive my free eBook: 7 Delicious Slow Cooker Meals when you sign up to receive emails from The Little Kitchen.
RSS Feed
Subscribe to our feed using the buttons below, or copy our feed URL https://www.thelittlekitchen.net/feed into your favorite feed reader.