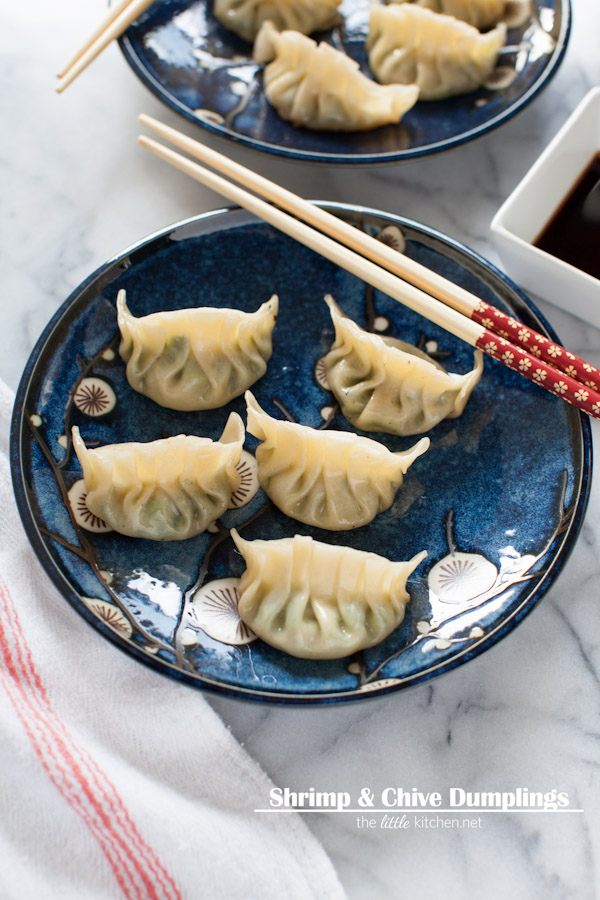 I have an obsession with ordering dumplings and potstickers when eating out…but over the last couple of years, a bigger obsession with making them at home. I freeze them for snacks, lunch, dinner, whatever. Along with cookie dough and egg rolls, I have to have frozen dumplings in the freezer for when the craving arrives!
Last month, on a whim and for a crazy reason I'm too embarrassed to share with you, I decided to trek it to Minneapolis, Minnesota to visit my friend, Brenda, and her family. She thought I was crazy, my husband thought I was crazy, everyone did ok? What was I thinking going from Florida to Minnesota in the winter?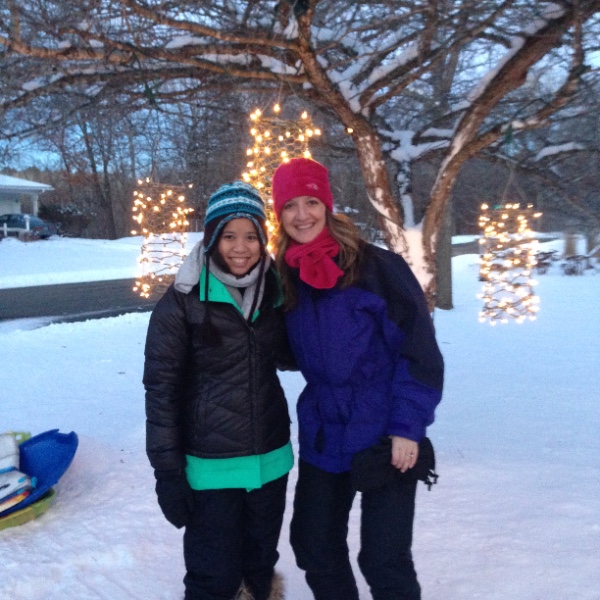 When I arrived, Brenda took to me to the Mall of America. I had a blast, it was huge. We had lunch with our friend, Allison and then came home to her house where she gave me tons more clothing so we could go sledding!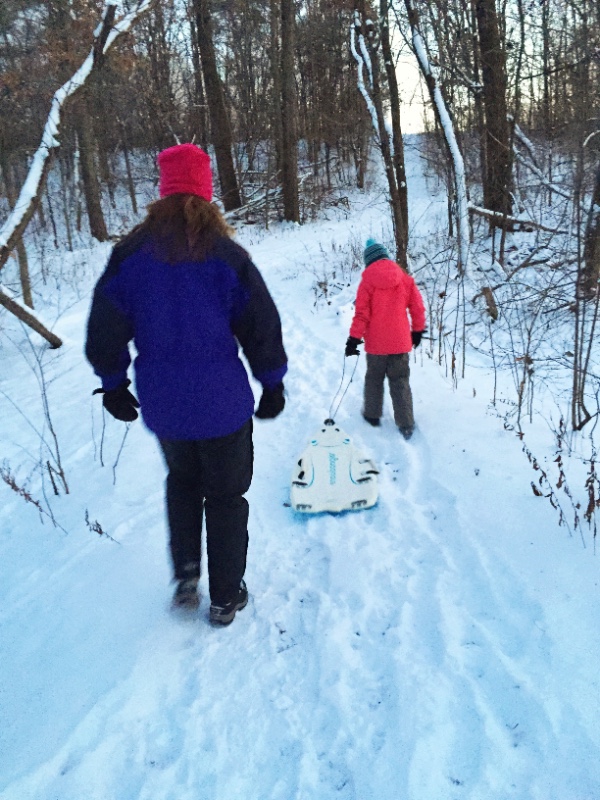 I took pictures on the way…haha.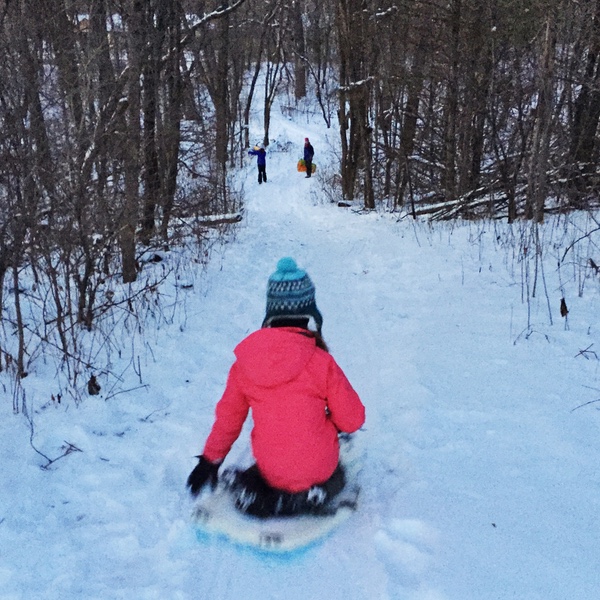 That's not me…because I didn't think to ask Brenda or one of her girls to take of a photo of me sledding…the pictures would have been horrible anyways…because I was flailing all over the place. It was fun though, when I wasn't scared! 🙂
For dinner, Brenda made us Hotdish!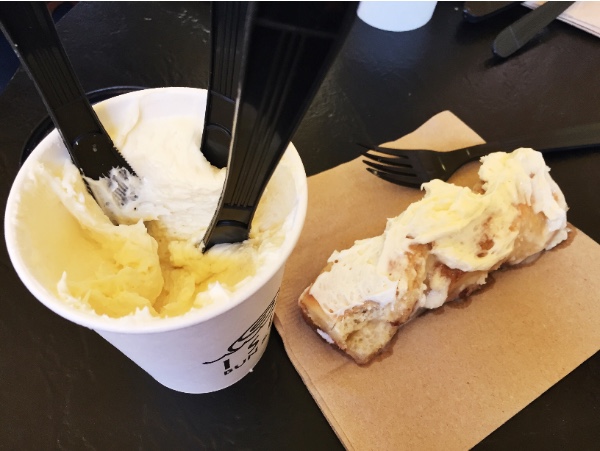 We had Puppy Dog Tails at Isles Bun & Coffee. Basically instead of cinnamon buns, they make twists and they have the cutest name. ever. And they come with a cup of cream cheese frosting. Enough said.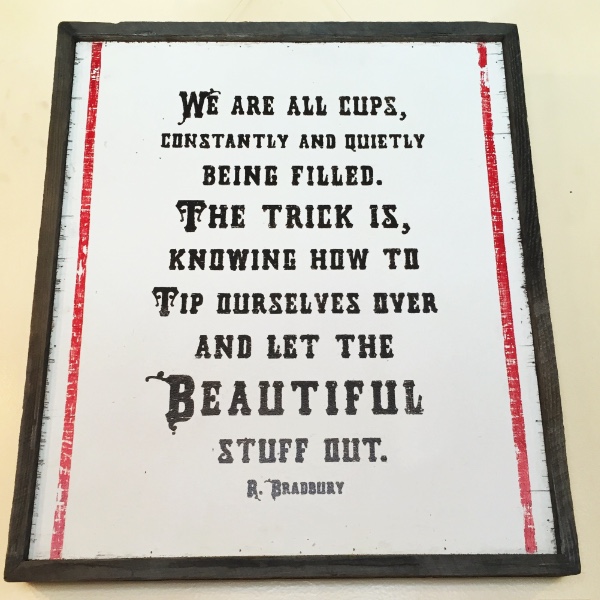 I just loved this sign! So true.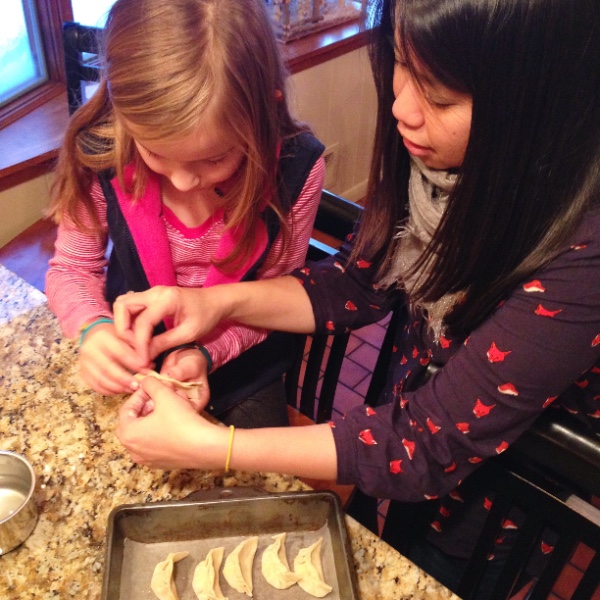 And then we made potstickers. I showed Brenda and her girls how to pleat them! <3 <3 We made this dumpling recipe.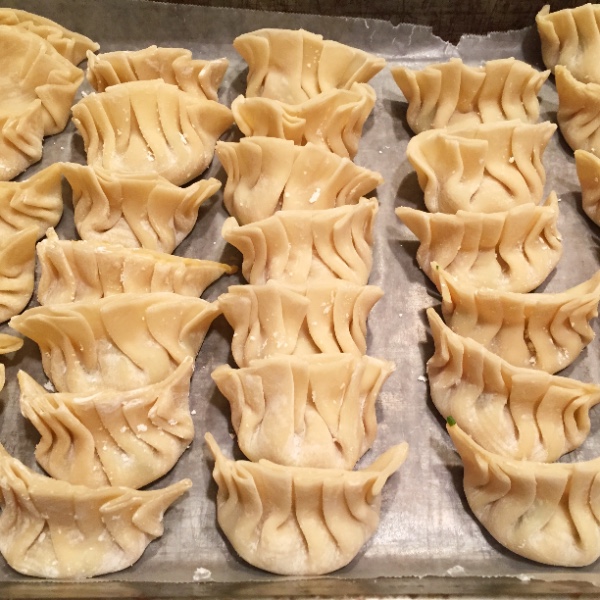 And then we proceeded to eat a bunch…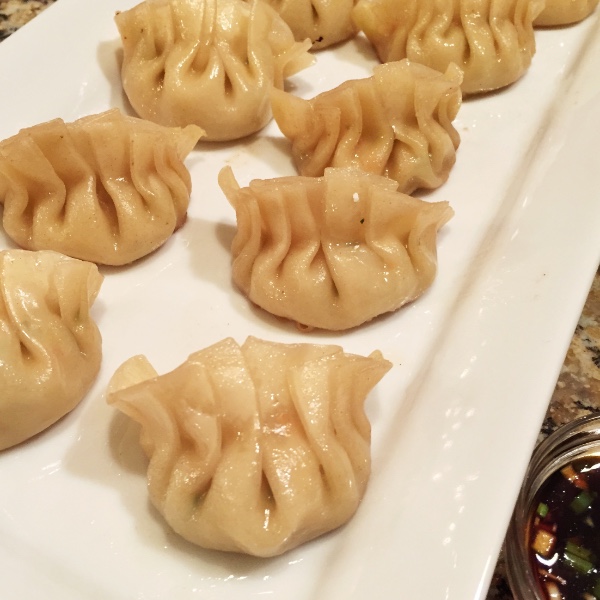 Way too many…the girls loved them, which warmed my heart!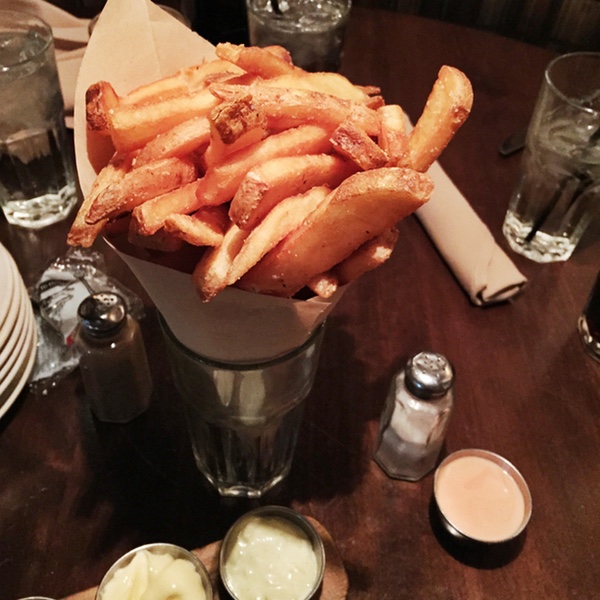 And after we made dumplings, we went and had dinner with our friend, Becky (who is the sweetest)…and these fries OMG with dipping sauces. Patriots Tavern is a can't miss place!
I had a great time with Brenda and her family. I treasured my time with them. We squeezed so much in in two days and had a blast. Brenda and her family are the sweetest ever…I'm so thankful I had the time to get to know her family and to be able to count Brenda as one of my dearest friends. <3 And now for the dumplins! When I got home, wanted to make dumplings again...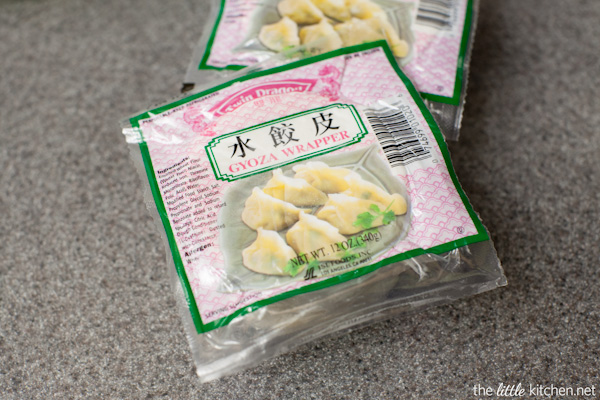 This is a twist on the chive dumplings you can get at dim sum restaurants…I just make them potsticker style.
And thank goodness for finding round gyoza wrappers…I don't have to cut circles out of squares anymore!
Watch my quick video on how to pleat dumplings:
easy peasy, right?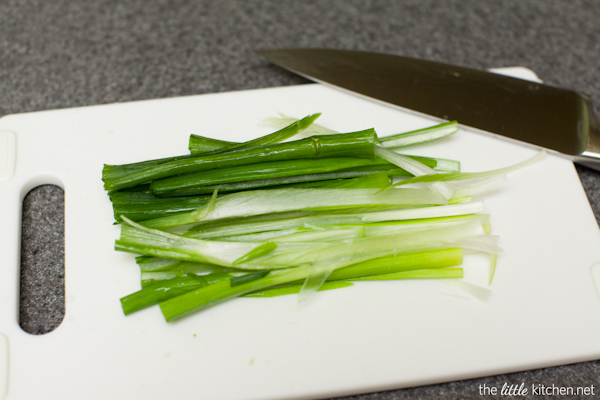 First with the green onions. I cut them length-wise down the middle first and then slice them, that way I get smaller pieces.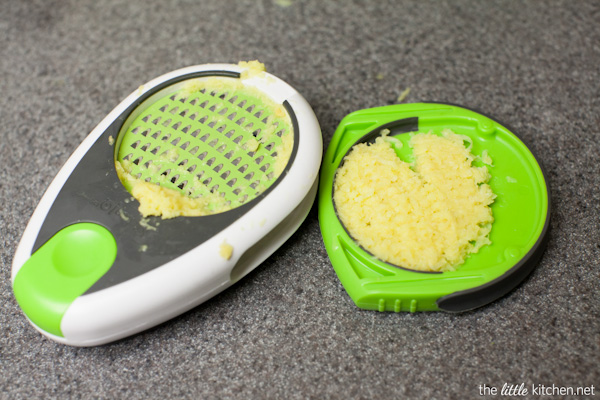 KitchenIQ sent me this grater tool for ginger…it works beautifully and is so much easier than trying to mince it by hand.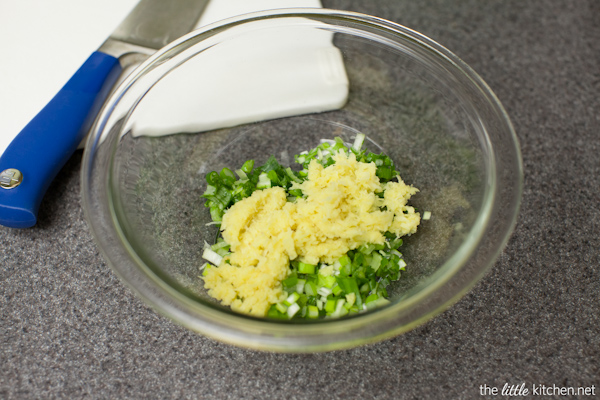 Add the ginger to a bowl with the green onions.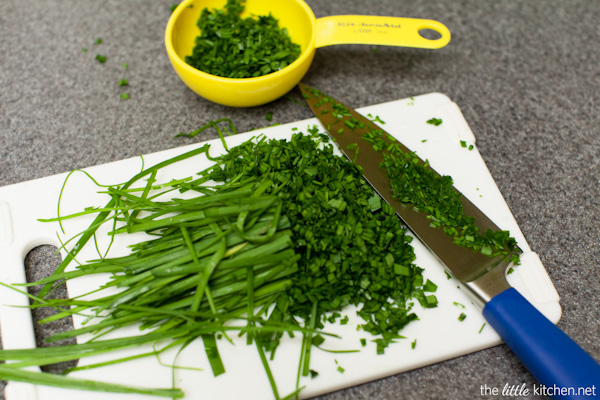 Then, cut up the chives.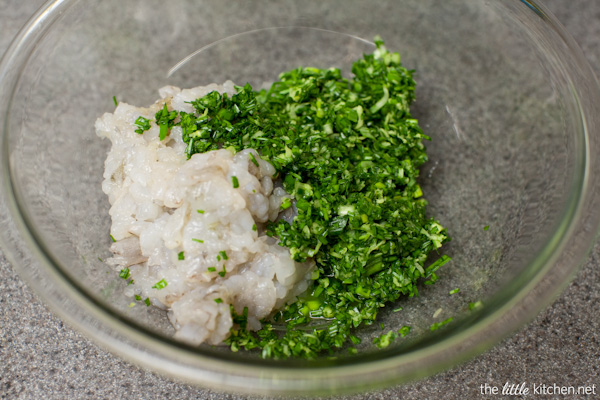 Mix the chives with the ginger and garlic and then mix it all together with the mashed shrimp.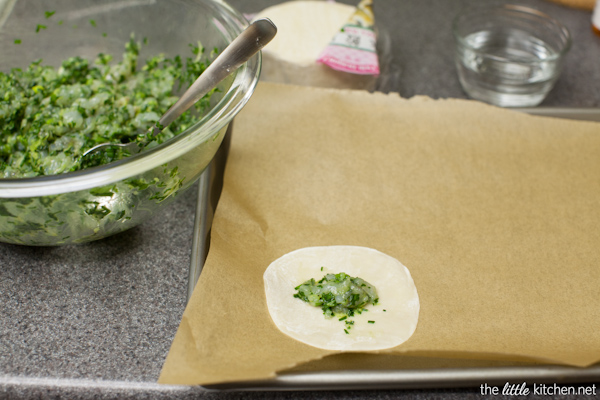 Get your workspace ready. I cover a baking sheet with parchment paper and have a little bowl of water all ready.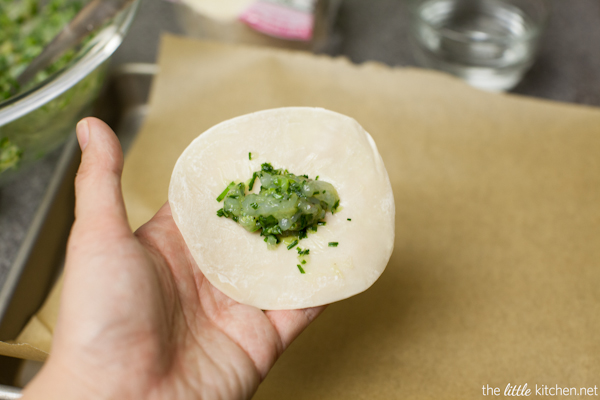 About to pleat.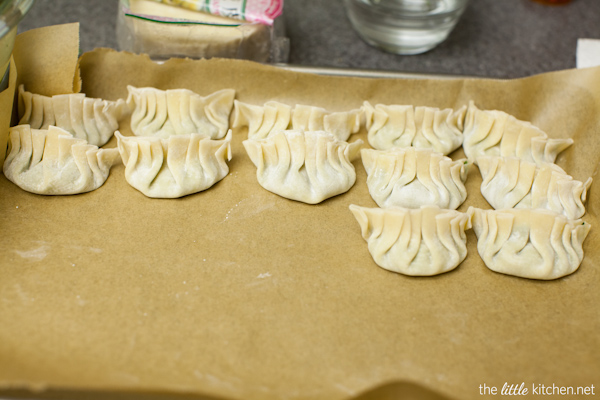 I love how they look all lined up.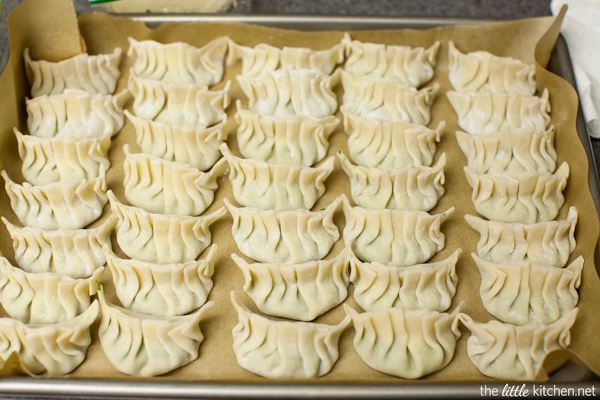 And done! Don't forget, my video on how to pleat dumplings; makes it so easy.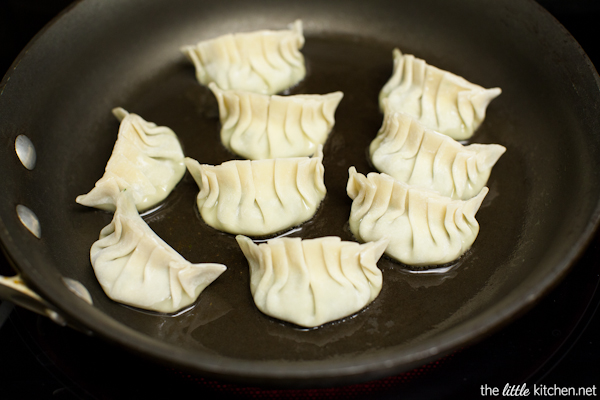 Writing this post is making me hungry for potstickers again!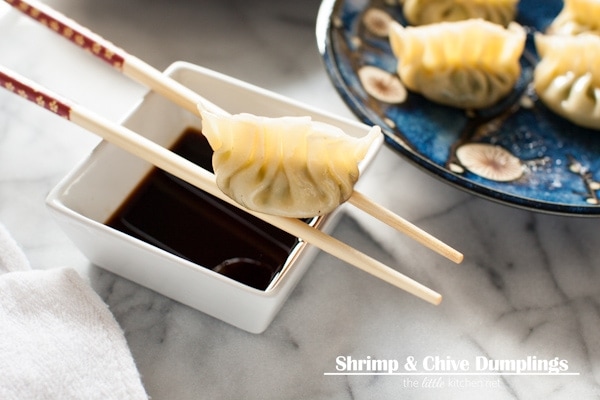 Soy sauce is all you need for these dumplings.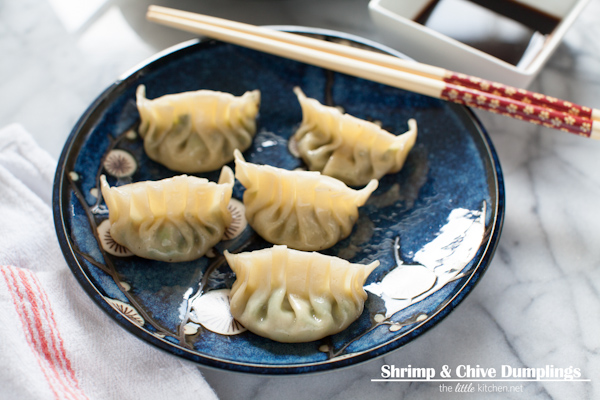 I know you won't be able to eat just one.
Recipe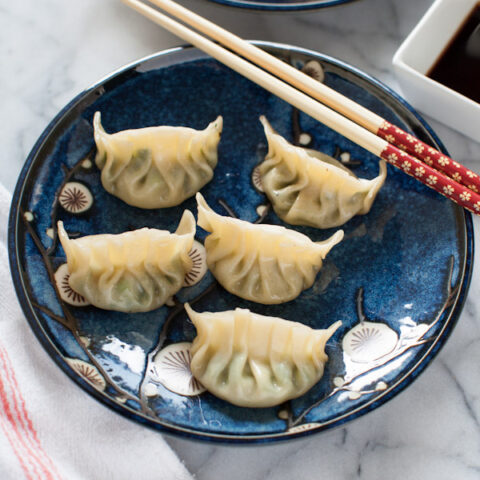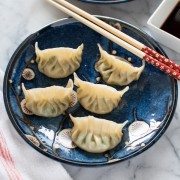 Print
Pin
Save
Shrimp & Chive Dumpling Recipe
Servings
45
to 50 potstickers
Ingredients
1

green onion

,

sliced length-wise and then sliced small

2

teaspoons

grated fresh ginger

2

ounces

chives

,

chopped small (about 1 cup)

salt and pepper

1

pound

fresh or frozen large shrimp

,

peeled, deveined and rinsed

1

teaspoon

sesame oil

1

package round dumpling wrappers

,

about 40 to 50

grapeseed or vegetable oil for cooking
Instructions
 In a small mixing bowl, mix green onions, ginger, chives and 1/4 teaspoon salt. Add 1 Tablespoon water, mix and set aside.

Prep shrimp, smash with the side of a knife and rough chop. Mix chive mixture and shrimp together. Add 1/4 teaspoon salt, 1/8 teaspoon pepper and sesame oil and mix thorougly.

Make sure the filling is nicely seasoned. Heat a nonstick skillet on medium with a teaspoon of grapeseed or vegetable oil for 2 to 3 minutes. Add 1 teaspoon of filling to the skillet and cook for 2 to 3 minutes on each side. Taste the filling once it's fully cooked (and cooled a little bit, it will be hot!) and add more salt and pepper if necessary to the bowl of filling.

To wrap the dumplings.

Set up a small bowl of water and wnwrap dumpling wrappers (leaving them in the wrapper but also covering with a wet paper towel to insure they don't dry up) and one at a time, scoop about a teaspoon of filing into the middle of your wrapper. Dab a small spot of water onto the middle top of your dumpling, fold in half and press to seal. Using your thumb and finger, fold pleats into the dumpling on one side and then do the same for the other side. For reference, check out my video on 

how to wrap potstickers

.

Cook the Potstickers. Make about 8 to 12 at a time to not crowd the pan (depending on the size of your pan). Add 1/2 tablespoon oil to a nonstick skillet and turn heat to medium for about 3 minutes. Add dumplings to the skillet and cover. Cook for about 2 to 3 minutes. If frozen, add an extra minute. Uncover and add 1/4 cup of water (1/3 cup if frozen) and recover and allow potstickers to steam for about 3 to 4 minutes (4 to 6 minutes if frozen).

Tip: These dumplings freeze nicely. Place them uncooked on a plate or parchment covered baking sheet and freeze for at least 30 minutes. Once they are frozen, place them in a zippered plastic bag and label it with the date and the name of the recipe. Follow the above instructions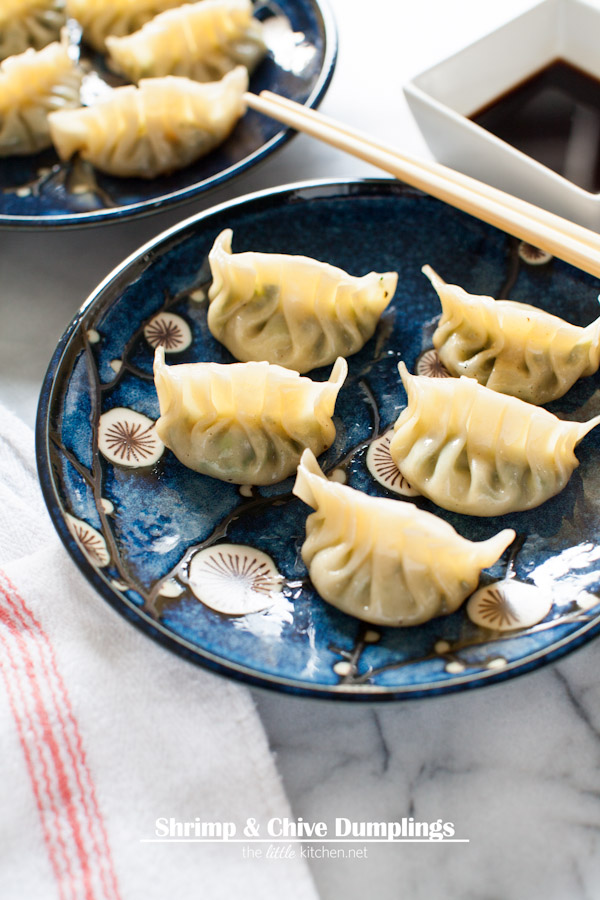 Other Dumpling recipes:
Shrimp & Mushroom Potstickers
Chinese Dumplings
Pork Potstickers
Kimchi Dumplings
Potstickers
Disclosure: I received a ginger grater from KitchenIQ for the purpose of review. I only share with you my favorite brands and products. There is an affiliate link in this post.