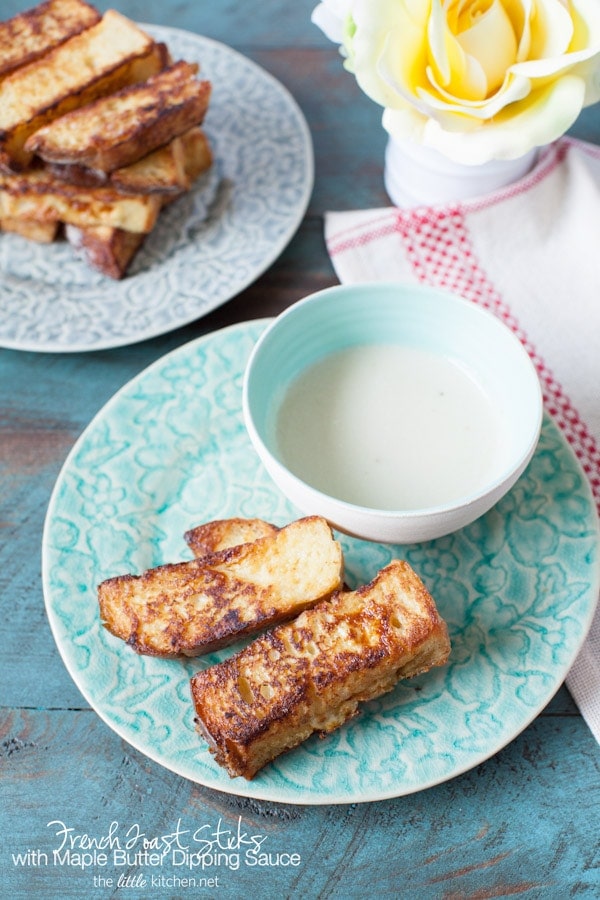 You know me, I'm all about butter…that's why I'm so happy to be on the Land O'Lakes Kitchen Conversations panel, for the third year! Yay! The first time I had French toast? My older sister, Quyen, made it for me. Just like my first crepes and my first tuna pasta salad, all recipes I have shared on The Little Kitchen before. I have great memories of Quyen cooking for me and my other siblings. 🙂
She's the oldest out of all of us six kids (yes there are six kids in my family!) and I'm the second oldest. My mom often worked two jobs when we were younger and my sister was like a second mom to us, taking care of us and cooking for us.
When it came time to change up the French toast, I thought of making them into sticks and a super dippable sauce made with Land O'Lakes® Butter with Canola Oil. It's so simple.I have a theory that your kids will LOVE this! In fact, adults will love it too!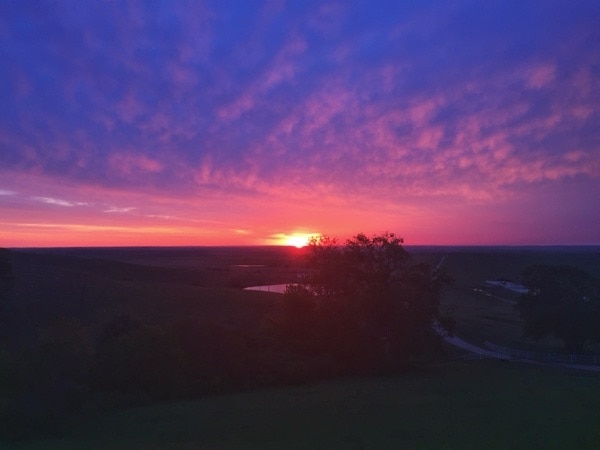 Last week, I made another trip to Oklahoma to Ree's ranch and stayed at her lodge, where she films her Food Network tv show. It was beautiful and peaceful.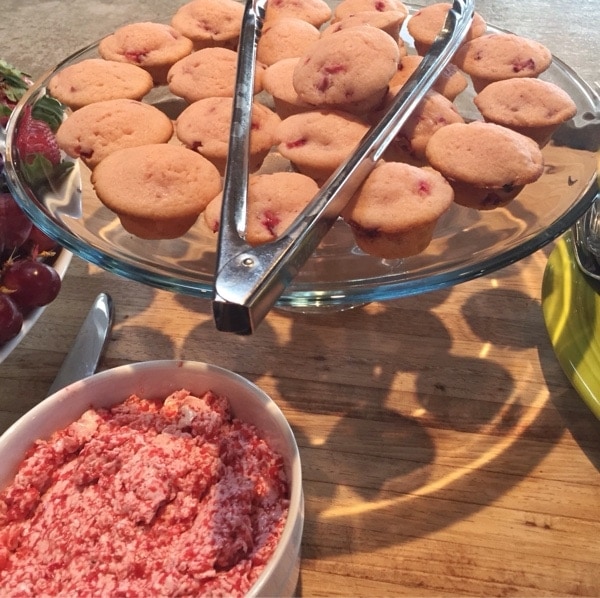 We ate a ton of great food including each others' recipes…Ree's strawberry muffins with strawberry butter…were so amazing!! Butter and strawberry, you have to try it!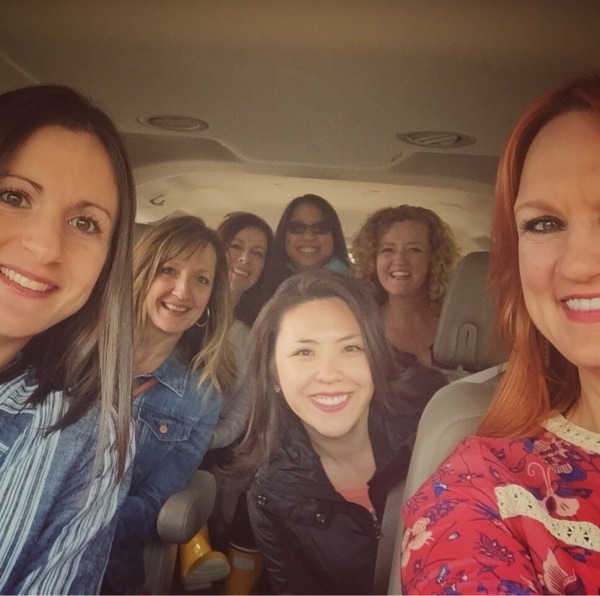 We had so much fun! I can't wait to share more with you later this week about my visit to the Ranch!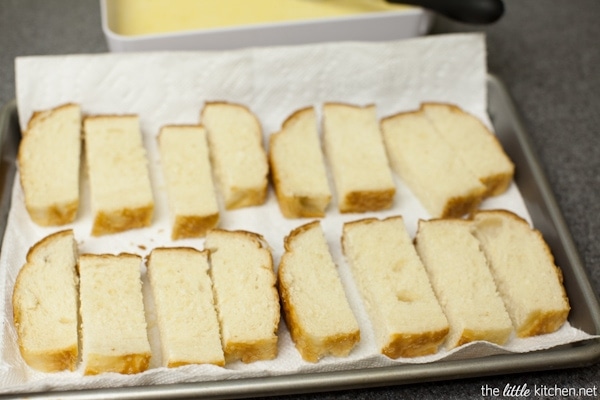 I buy the buttery homestyle bread my grocery store bakery sells but I ask for the unsliced loaves. I cut the loaves into 1 inch thick slices and then into 1 inch thick sticks.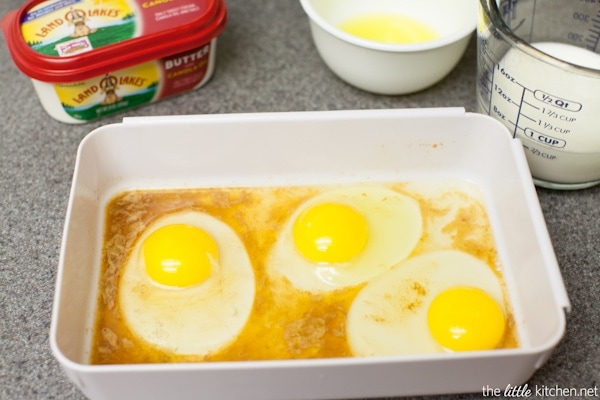 Whisk the eggs, vanilla extract and sugar together.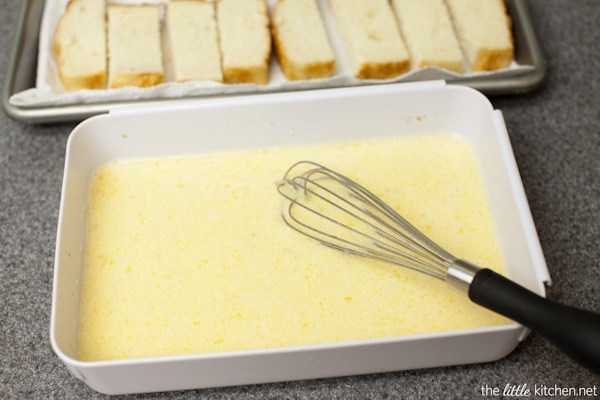 Then, whisk in melted butter and then the milk.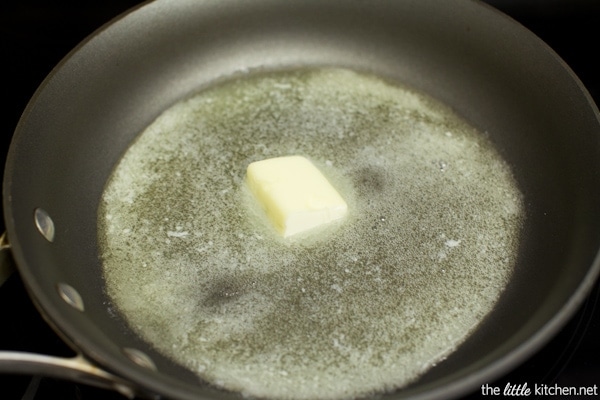 Just like my sister did it when I was kid, I cook my French toast in Land O'Lakes® Unsalted Butter .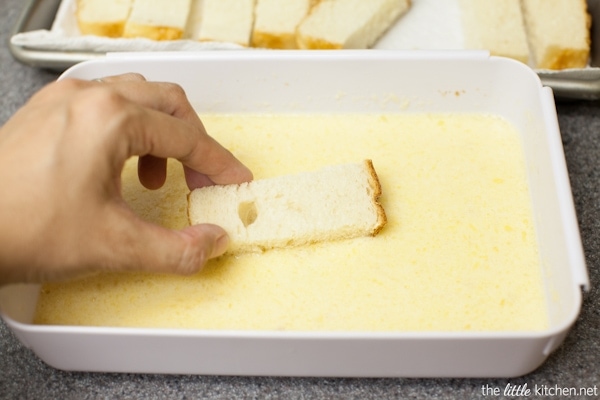 I dip the sticks in the egg and milk mixture really quickly. They don't need to bathe in the batter or they will get soggy. No one likes soggy French toast!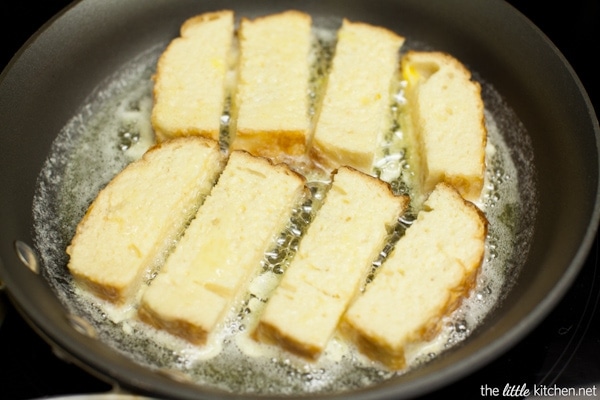 Cook them on all sides, the first side, I cook for 2 minutes and the remaining sides…
for 1 minute each.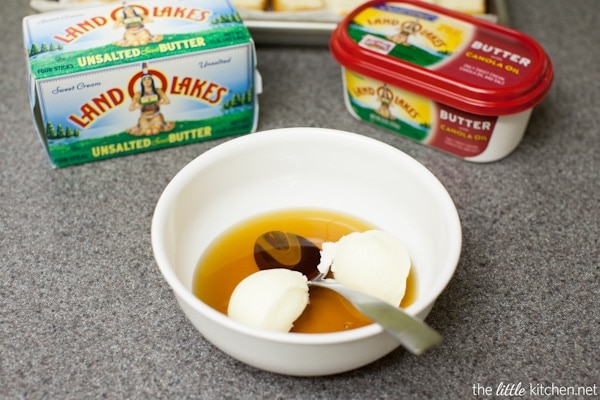 Once they are all done, mix the Land O'Lakes® Butter with Canola Oil and maple syrup together with a whisk. The spreadable butter is already soft, so it makes mixing the dipping sauce super easy.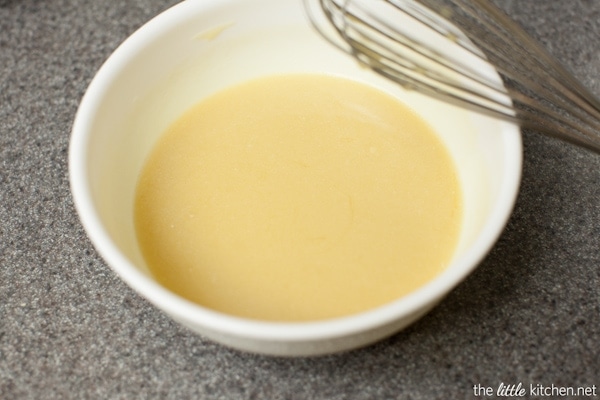 It's an amazing dipping sauce, perfect for brunch, breakfast and even dinner! Raise your hand if you like breakfast for dinner!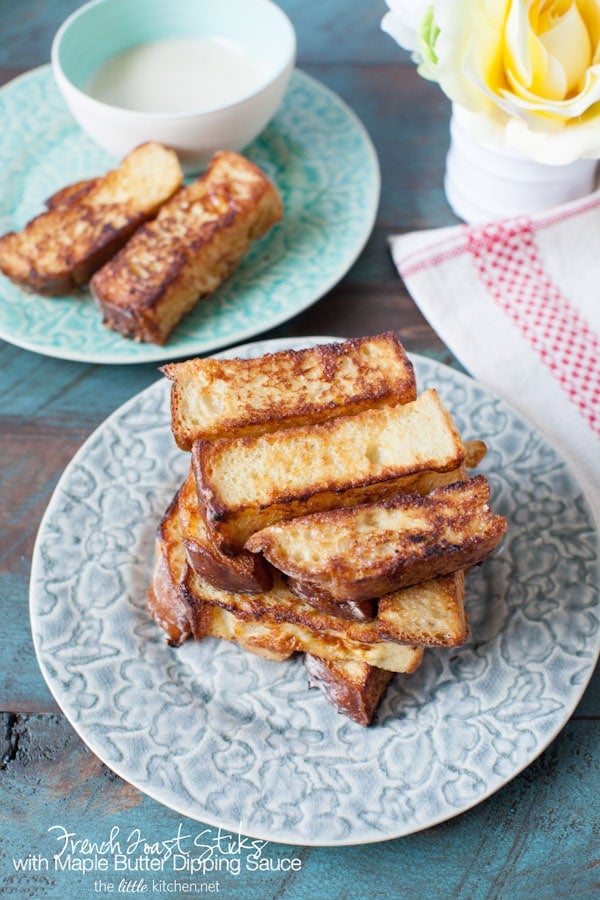 These are my new favorite brunch item for sure!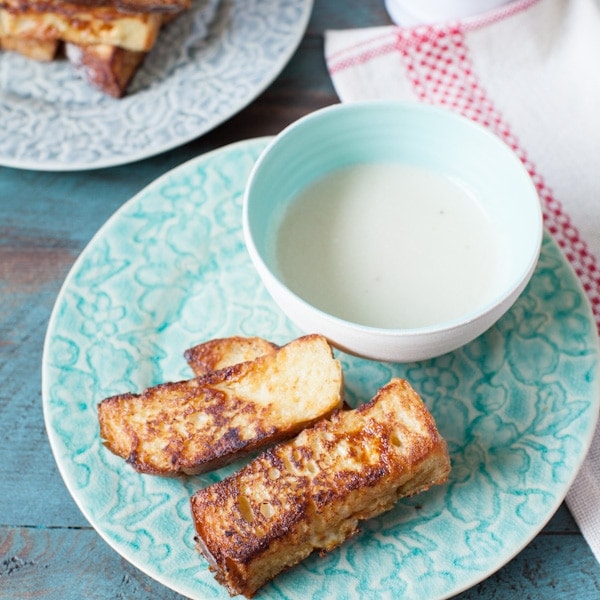 I just know you'll love these if you give them a try! The maple butter dipping sauce is where it's at…dip them or drizzle it on top, it's a winner!
Recipe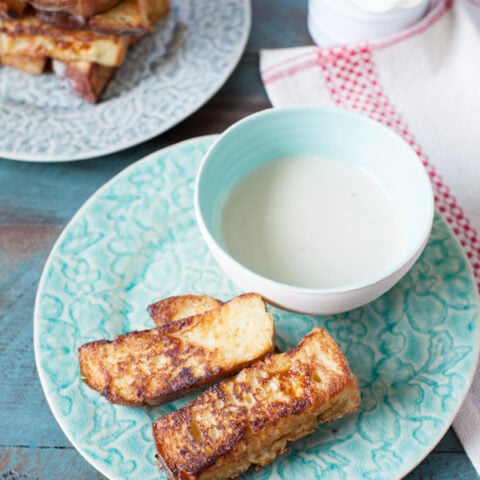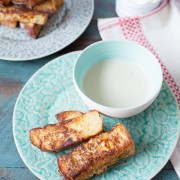 Print
Pin
French Toast Sticks with Maple Butter Dipping Sauce Recipe
I buy the buttery homestyle bread from my grocery store bakery unsliced for this recipe. That way, I can control the thickness for the French toast sticks! If you're making this for brunch or as a breakfast for your family, slice the bread first before you do anything else. This will allow the bread to dry out a little bit and hold the egg-milk mixture even better.
Servings
16
French toast sticks
Ingredients
French Toast Sticks
1/2

cup

Land O'Lakes® Unsalted Butter,

1 stick

1/2

loaf homestyle bread

,

cut into 1-inch thick slices and then cut into 1-inch thick strips (about 4 sticks per slice)

3

large eggs

1

Tablespoon

pure vanilla extract

2

teaspoons

powdered sugar

3/4

cup

whole milk
Instructions
Melt 2 tablespoons Land O'Lakes® Unsalted Butter in the microwave and set aside, allow to cool.

Cut the bread into 1-inch slices and then into 1-inch sticks, about 4 sticks per slice of bread. Place on a paper towel-lined baking sheet and set aside.

In a shallow dish, add eggs, vanilla extract and powdered sugar. Using a whisk, whisk until thoroughly mixed together. Add melted (cooled) butter and whisk thoroughly. Slowly add whole milk while whisking. Continue whisking until the egg-milk mixture is thoroughly combined.

Add 3 tablespoons Land O'Lakes® Unsalted Butter to a non-stick skillet and turn heat to medium. Cook the sticks in half batches. Once butter melts, one at at time (for 8 sticks) dip the bread sticks in the egg-milk mixture for just a second, turn over and dip again. Add to the pan and continue until there are 8 French toast sticks in the pan.

Cook for 2 minutes on the first side and then flip and cook for 1 minute each for the remaining sides. Use tongs to turn the French toast sticks. When they are done, remove from pan and place on another baking sheet lined with paper towels.

Wipe pan out with a clean paper towel. Add 3 tablespoons Land O'Lakes® Unsalted Butter to a non-stick skillet. Repeat the dipping and cooking of the remaining 8 bread sticks.

Add maple syrup and Land O'Lakes® Butter with Canola Oil to a small bowl. Whisk together (with a clean whisk) until mixed together.

Serve the French toast sticks with the maple butter dipping sauce.

Notes: These actually refrigerate very well, if you want to cook them ahead. I store them in a zippered plastic bag and reheat in the microwave for 15 to 20 seconds. They won't be as crunchy as they are when they are fresh but they still taste great!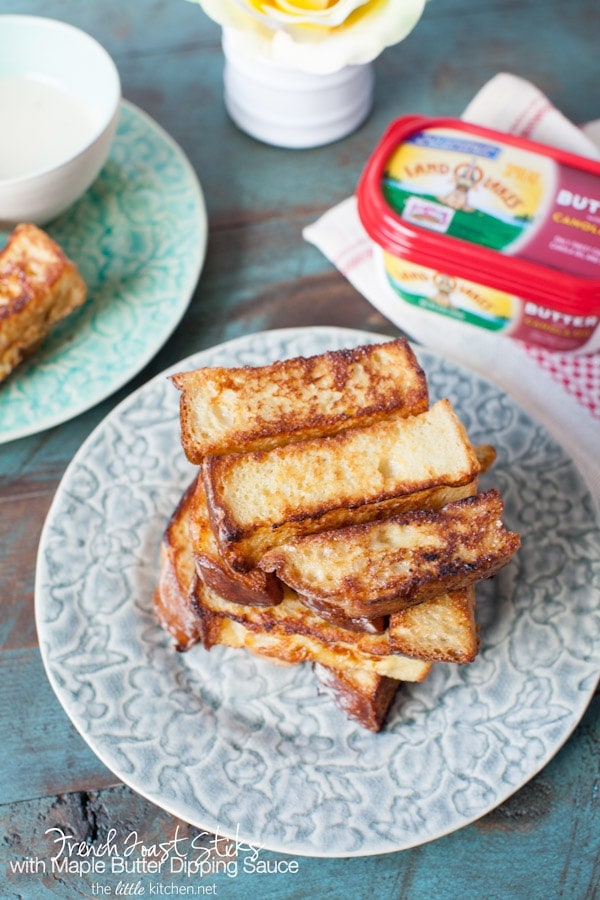 Disclosure: The Little Kitchen has partnered with Land O'Lakes for an exclusive endorsement of Land O Lakes® Butter for their Kitchen Conversation blogger program. This blog post is sponsored by Land O'Lakes.