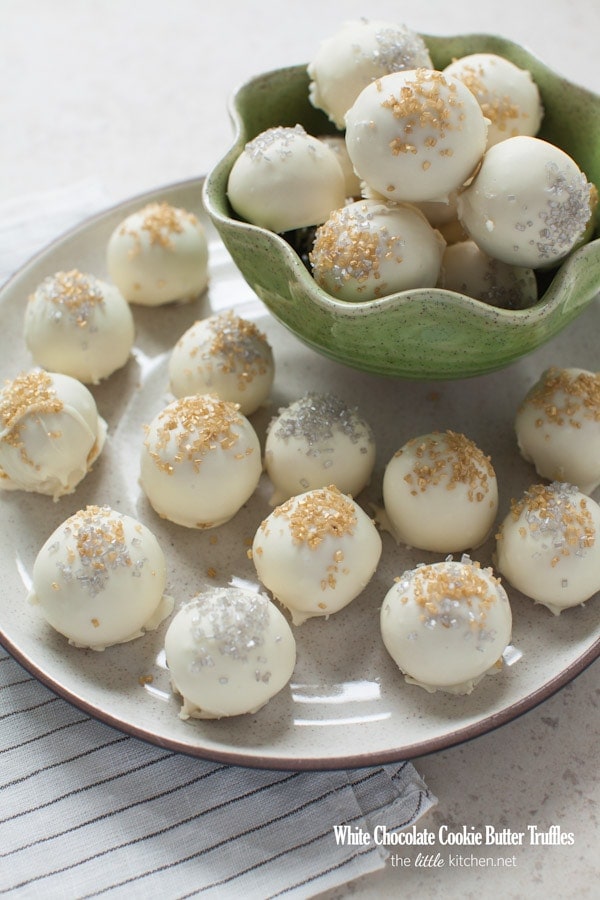 Yes, 'tis the season for truffles…and silver and gold. I mentioned earlier this year how I'm obsessed I am with gold sparkly sugar. I love the the way it looks on the white chocolate. It's festive, right?
I have an obsession with cookie butter / biscoff spread / Speculoos cookie butter spread, whatever you want to call it. A couple of years, I even made cookie butter cups! And milkshakes! And even frosting! I made these peanut butter truffles a little while back and knew I just had to try it with cookie butter. The results? Divine.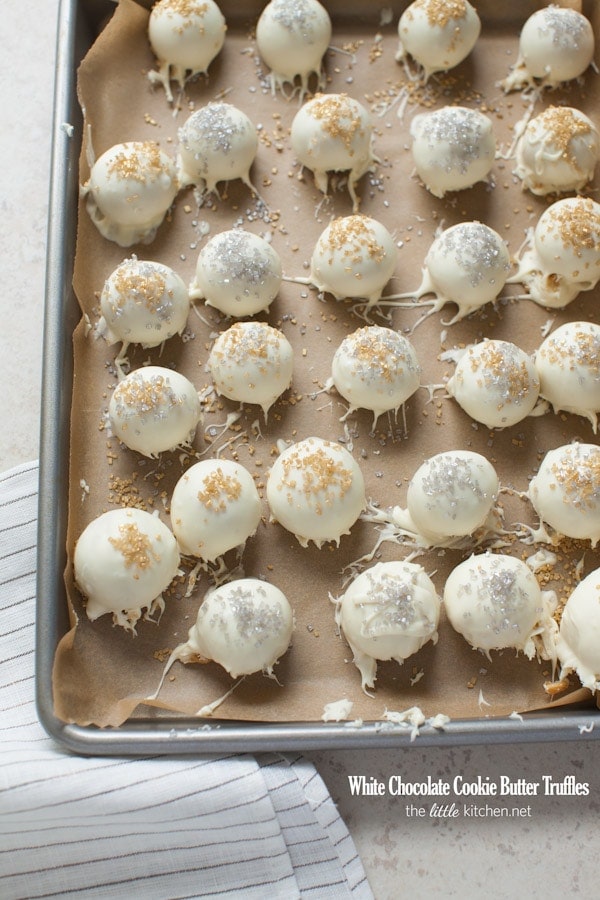 One thing I had to do was share and share these when I made them…otherwise I would have eaten ALL of it.
I'm all giddy thinking about sharing this recipe with you. This is another installment on my project with McCormick Gourmet. Thinking about what kind...
Ever since I made these cookies (well I should say when I got them right because it took several tries), I have been...
So exciting because you know how much I LOVE BUTTER. What better prize than butter? See below…