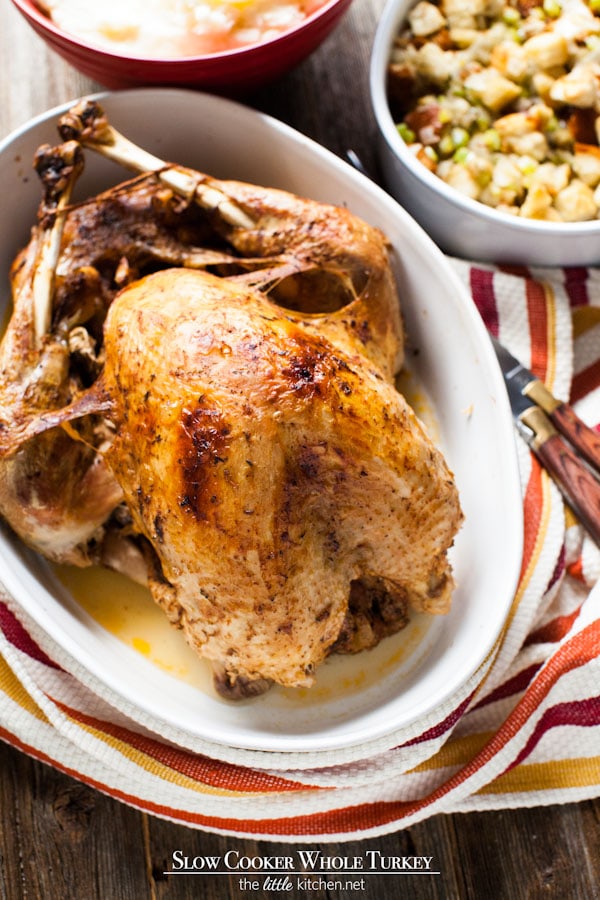 Every year, at a company that I worked at for 8 years, we had a Thanksgiving luncheon. Everyone signed up to bring different things. Since there were so many of us, five to six people signed up for the stuffing, different veggies, the pie, and so on. We even had many turkeys! My former boss, BJ, always cooked his turkey in the slow cooker. He said his mom cooked it that way when he was growing up. The turkey always turned out moist.
I emailed him the other day because this year, we decided to cook our Thanksgiving dinner early- we enjoyed it on Sunday night and I wanted to try my hand at cooking the turkey in the slow cooker. He told me you can leave it in longer than the 6 to 8 hours but it starts to fall apart, which is totally fine! Just make sure the turkey you buy will fit in your slow cooker!
If you're running low on oven space or just want a low maintenance way to cook a turkey- the slow cooker is the way to go! This turkey version is a modified version of my popular whole chicken in a slow cooker recipe that we LOVE to make all the time!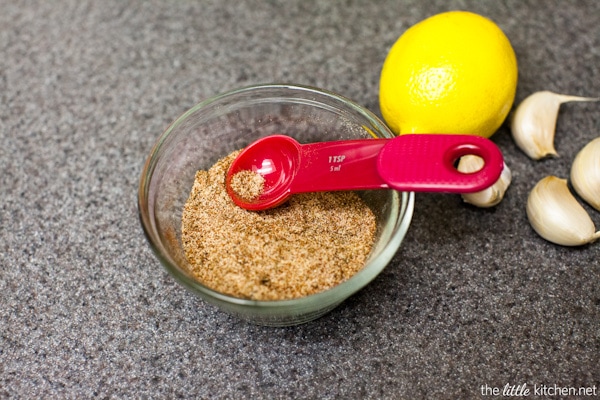 Prep the dry ingredients.
Do you ever get an urge for cookies late at night? In the middle of the day? I seriously. do. all the time....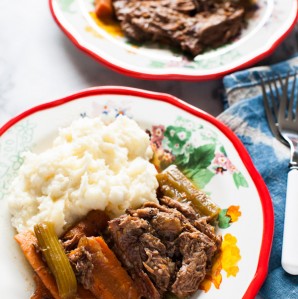 This recipe was originally published on July 27, 2011, I recently updated it along with the photos. We love this recipe and make...
Recently, I organized a girls' weekend for a few of my food blogger friends. Shutterfly sent us these awesome mugs for the goody...