We recently went on an Alaskan Cruise to Alaska's inside passage (round trip from Seattle) as guests of Princess Cruises. It was our first cruise and we were excited to see Alaska! We had a blast but I definitely learned some things that I wanted to share with you!
Recently, we were invited by Princess Cruises on an Alaskan Cruise and I'm so excited to share with you, our adventures! We had...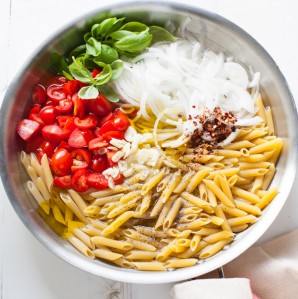 I have seen so many one pot pasta dishes online and on pinterest and I have been wanting to try them forever. Especially,...
Thanks to Le Creuset for sponsoring this amazing giveaway! I love my French ovens…they often are sitting on my stove or my dining...