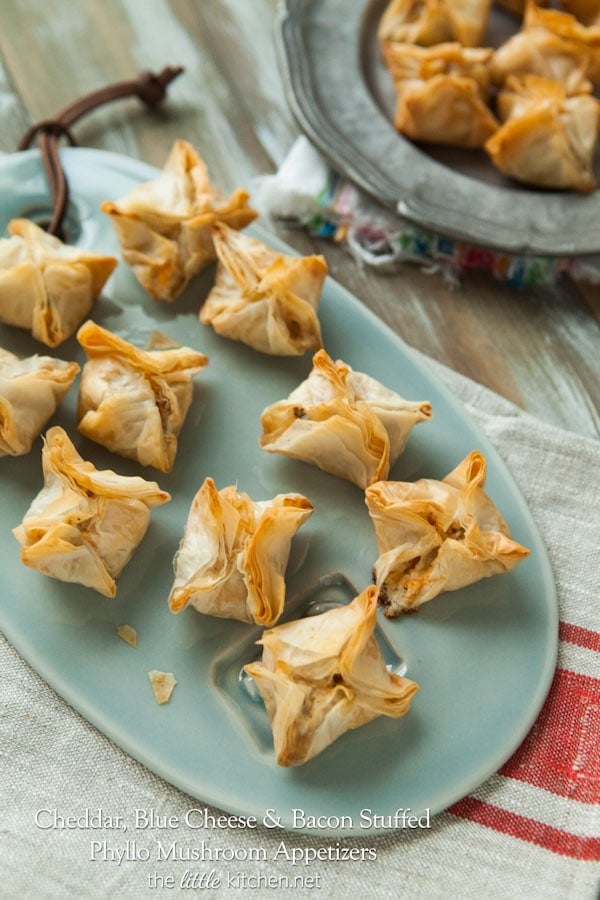 I'm full on party mode, you guys! These appetizers are so fun. I have to make a confession, this is only the second time I worked with phyllo dough and I'm totally addicted! I only recently started eating pork again last month and this is my first recipe with Bacon in it!
It's so good! But for vegetarians, this recipe is super good without the bacon, so you can leave them out too.
Do you like stuffed mushrooms? These are a different spin on those stuffed mushroom appetizers because they are stuffed and then stuffed inside phyllo dough. Let me take you through the steps.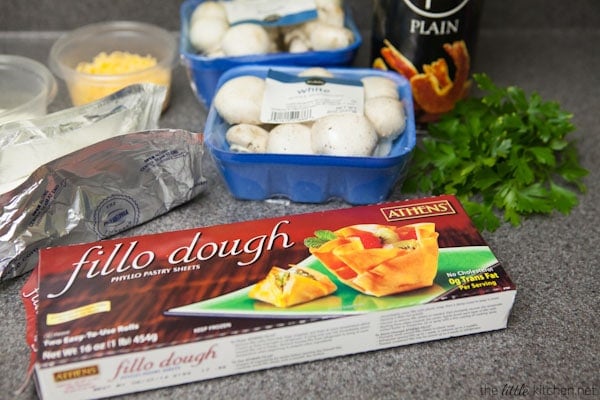 Always, gather your ingredients.
To say I'm obsessed with this ramen noodle soup is a little bit of an understatement. McCormick Gourmet challenged me to create a...
For this recipe, once again I'm participating with Land O'Lakes on their Kitchen Conversations panel along with Ree, Brenda, Maria and Sommer! It's our fourth...
How exciting…I'm so excited to bring you this giveaway for Land O Lakes® Butter! I'm in full baking and cooking mode for the...