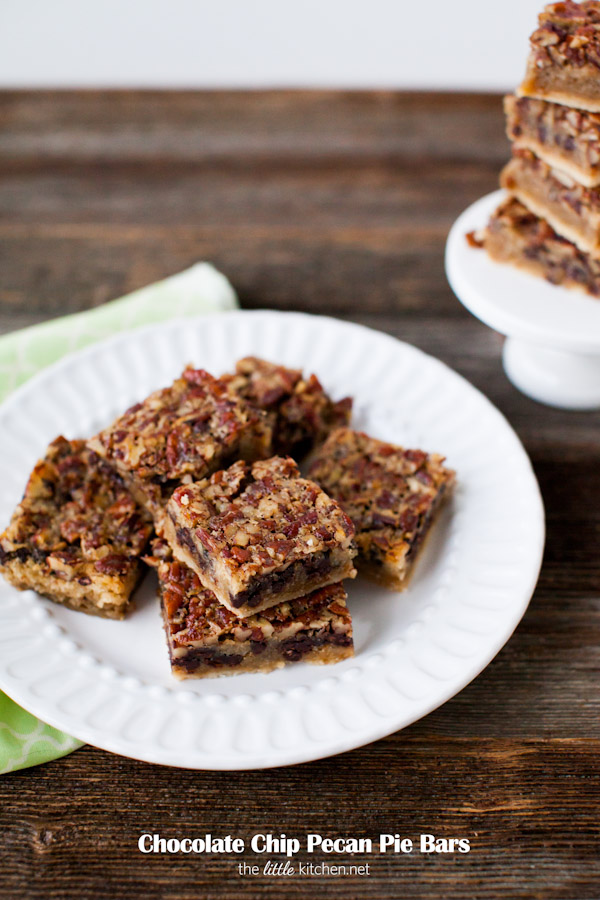 For the holidays…I'm all about pecan pie. A longgg time ago, I think Curtis and I were married for a couple of years, I brought a pecan pie to my in-laws' house for Thanksgiving dinner. It was actually this exact recipe. It was the morning of Thanksgiving, we had stayed the night over. I was just getting out of the shower and I was combing my hair. I could hear my mother-in-law yelling at my father-in-law.
And then I heard him say, that's not my grandma's pecan pie. She kept shooshing him and telling him to be quiet. I kept hearing him get louder and louder. I went out to the kitchen and was laughing. I found it hilarious and wasn't the least bit offended because I knew it wasn't his grandma's recipe, it was Martha's! My mother-in-law was worried he would upset me but I couldn't stop laughing.
My father-in-law might have a fit if I brought these to dinner and DEFINITELY not his grandma's pecan pie recipe because it's not a real pie but I love them.
This is another recipe using Bisquick, they are super easy to make, you can make them a couple of days ahead so you can focus on the recipes you need to make the day of. They are portable and fun to eat because you can eat them with your hands!
I'm all giddy thinking about sharing this recipe with you. This is another installment on my project with McCormick Gourmet. Thinking about what kind...
I'm on my way to Utah to spend time with friends and I wanted to share these cookies with them (I have some...
I love love Le Creuset and KitchenIQ! I'm thankful for you and I'm so happy to present to you an amazing giveaway…one lucky winner will win...