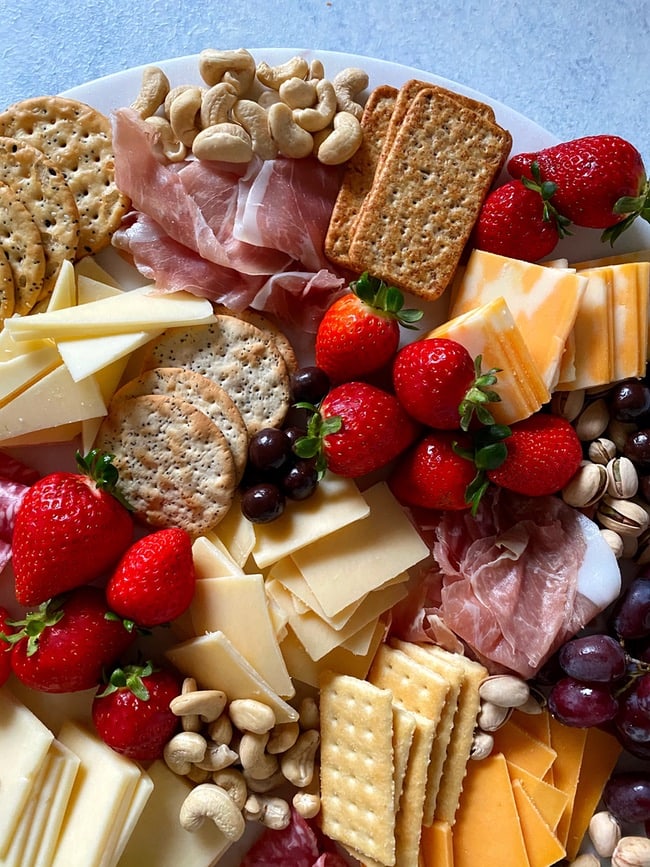 This post is sponsored by Cabot Cheese.
Meat and cheese boards are perfect for gathering with friends and family. And even better, they are great for snacking on or to have as a meal.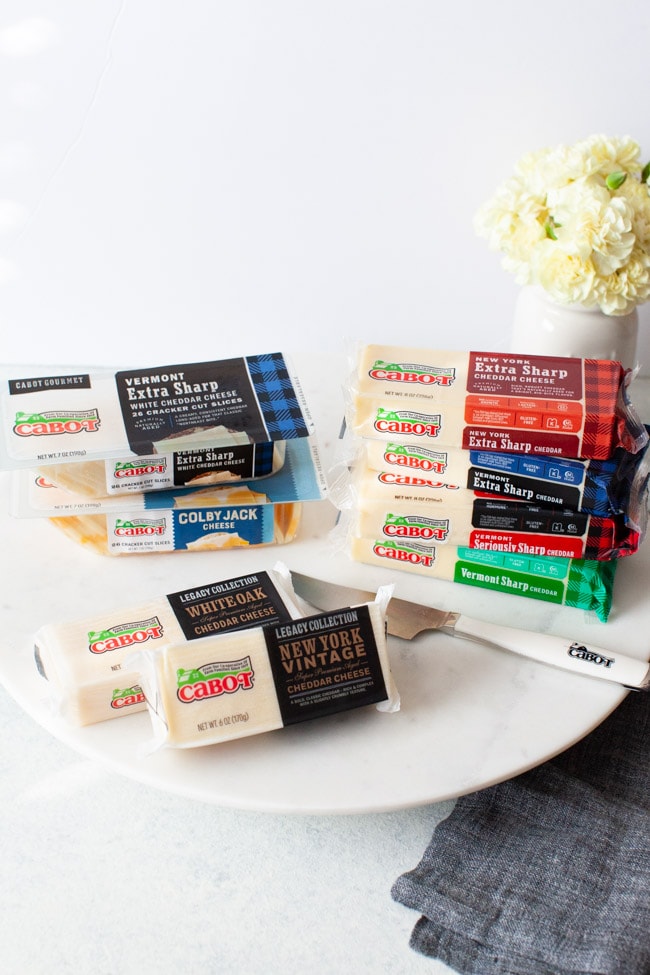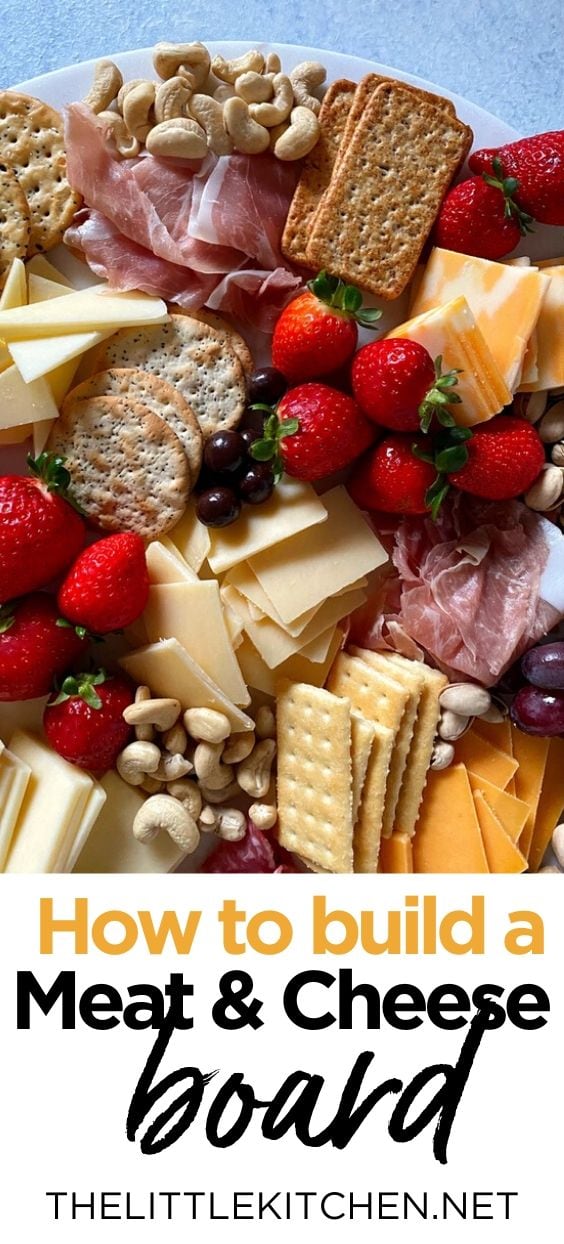 I'm excited to work with Cabot Cheese once again and show you how to build a meat and cheese board. AND bring you a giveaway sponsored by Cabot Cheese. Just scroll down for the giveaway information!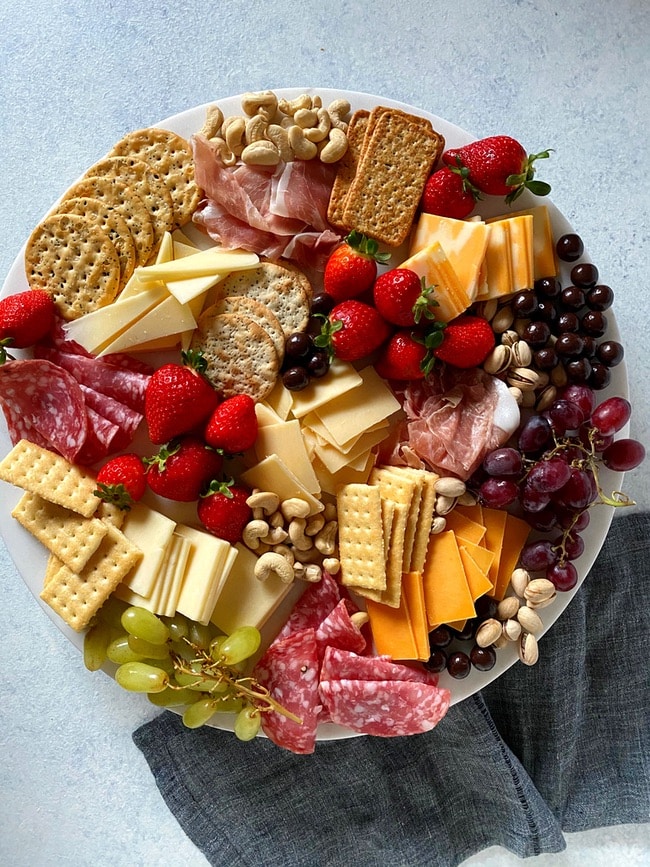 How to build a meat and cheese board
There are just four steps to building a great meat and cheese board or platter. You just need the Cabot cheese, the meats, some fruit and some nuts and maybe some sweets.
Please don't be intimidated by this, they are really easy to make once you do it once or twice and get the hang of it. And even better, they taste great and everyone enjoys them!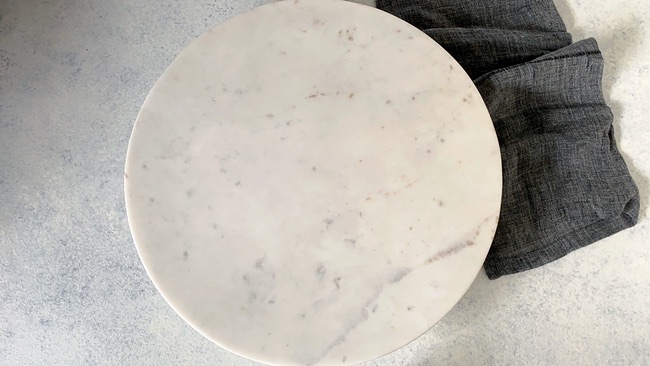 Start out with a good charcuterie board, they can be wooden like this one, marble or porcelain. Having a couple of different sizes would be nice too so you can have more than one charcuterie tray for guests at a party.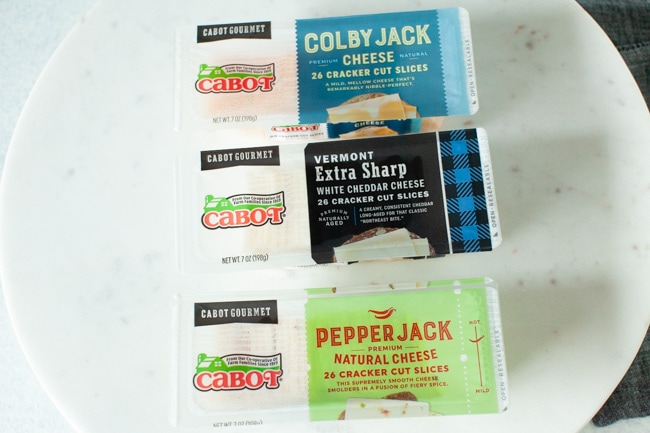 I love the cracker cuts that Cabot offers because you don't have to slice or cut anything. And they fit nicely on most crackers. We love to keep Cabot Vermont Extra Sharp Cheddar cracker cuts around for when you just feel like snacking!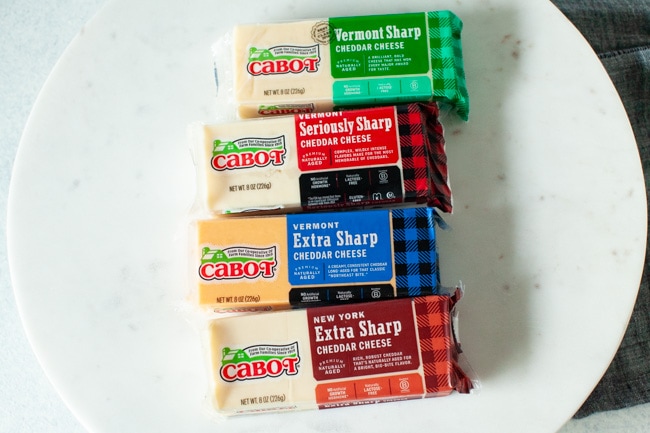 Cabot Vermont cheddar, let me count the ways I love you. Great for snacking on or for cooking with (like sheet pan nachos or beer cheese fondue). I love Cabot's Extra Sharp and Seriously Sharp cheddars. Have you tried them before?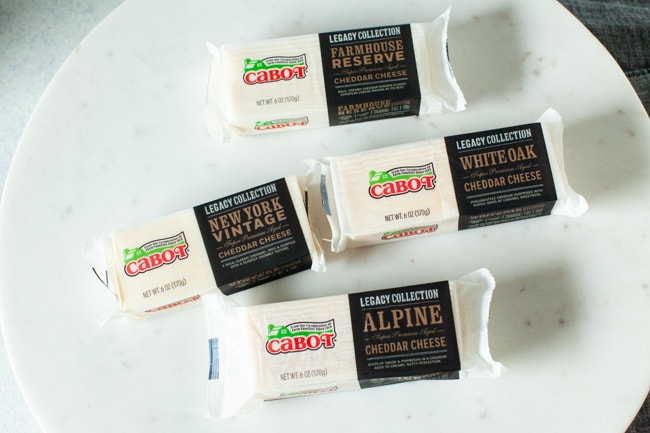 Cabot's Legacy Collection is so special. I can't pick a favorite! Every meat and cheese board needs at least one of these and your guests will be so happy!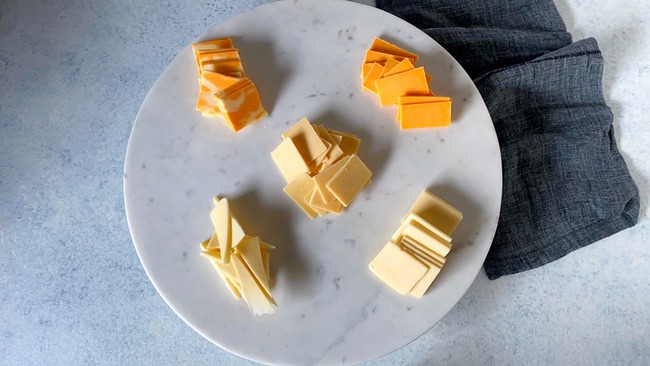 Let's make the meat and cheese tray!
Step 1, you want to add your cheeses.
I used:
Cabot Colby Jack Cheese Cracker Cuts
Cabot Vermont Extra Sharp Cracker Cuts
I sliced and then cut into wedges: Cabot Seriously Sharp Cheddar Cheese
Cabot Extra Sharp Cheddar Cheese
Cabot Legacy Collection New York Vintage Cheddar Cheese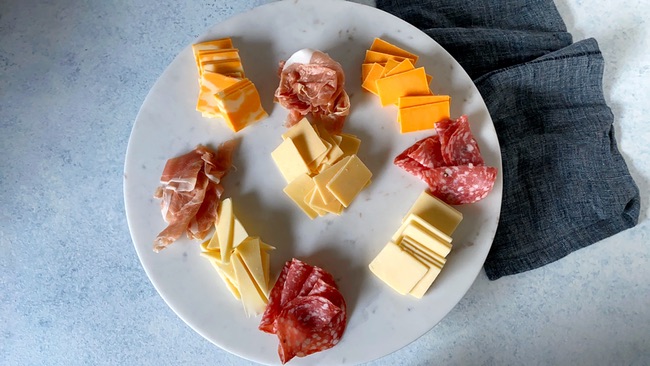 Next up, add your meats. I used prosciutto and salami. Just two kinds. I think a lot of people think they have to have so many kinds of meats. It's totally up to you!
You can totally do meatless too and make it a cheese board. I don't have to do a separate post on how to make a cheese board because it's the same steps, just omit the meats.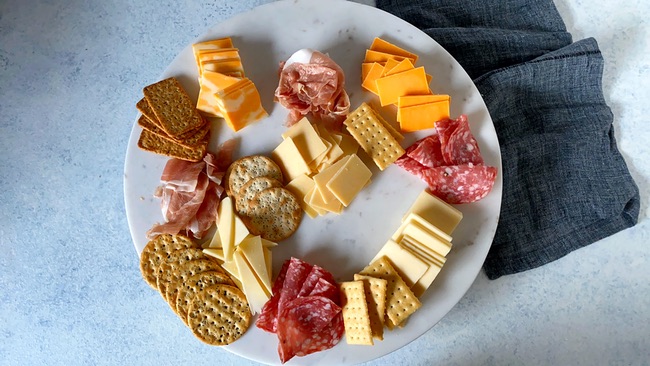 Now add the crackers. I used 4 different kinds of crackers. You can buy variety boxes too!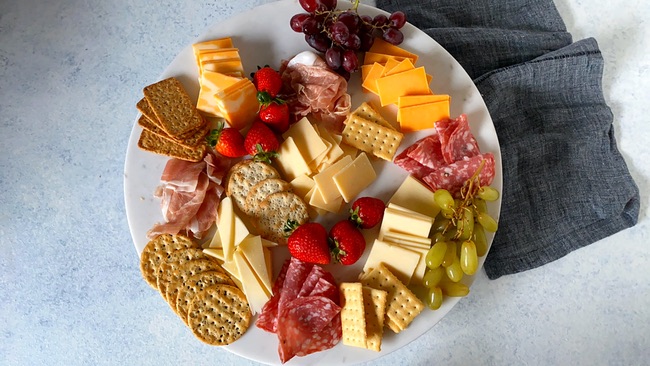 Next, you'll add the fruit. Just go with fruit that's in season. I chose strawberries and two types of grapes. I also added chocolate covered blueberries. You can add dried fruits too if you want!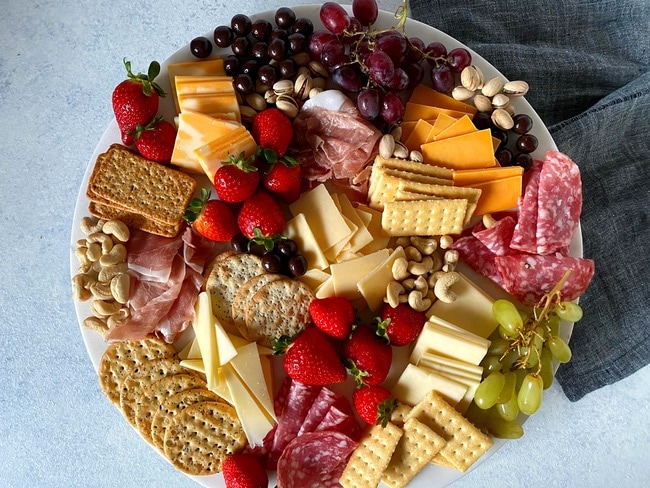 This is when you want to add more meat, cheese or fruit to fill in the spaces.
You can totally make your charcuterie board ahead of time too! Put it together and cover it and refrigerate it when you're ready to serve.
I would love to hear what are your favorite ingredients are when you're making a charcuterie board, let me know in the comments below!
Ingredients and Supplies for a Meat and Cheese Board
4 to 6 types of cheese (I used Cabot cheeses)
2 to 4 types of meats
2 to 3 types of crackers (I love buying variety boxes)
2 to 4 types of fruit (fresh and/or dried)
2 to 3 types of nuts and chocolates (optional)
I remember while I was growing up, we called them meat and cheese trays, now they are called charcuterie boards and they are super fancy. Either way, they are tasty and using Cabot cheeses are a must for a great cheese board to impress your family and friends!
Now it's time for the giveaway! I'm so excited to partner with Cabot Cheese to give one lucky winner this amazing prize.
One winner will win:
$75 worth of Cabot Cheese (shipped to your house)
The marble lazy susan I used to make this meat and cheese board
A Cabot branded Boska hard cheese knife
A $25 VISA gift card so you can buy anything else you need to build that amazing meat and cheese board!
This giveaway is valued at over $190
Please use the widget below to enter!
Cabot Cheese Board + $25 Gift Card Giveaway

Disclosure: This post and giveaway is sponsored by Cabot Cheese. I only work with brands that I love and I always share with you my own opinions. Giveaway open to USA residents, 18 years of age and older. This giveaway is sponsored by the The Little Kitchen and Cabot Cheese. Giveaway ends on December 22, 2019, at 11:59 p.m EDT. Winner will be emailed on or about December 23, and will have 48 hours to claim the prize. If prize is not claimed, an alternate winner will be selected. If needed, one or more items of the prize may be substituted if not available at the time of prize fulfillment. There are affiliate links in this post.