We are officially in the swing of the holiday season. One of my favorite things to do is bake and make goodies for those in my life at Christmas time, and I know I am not the only one!
The great thing about an edible gift is that you can pour your love into something homemade! Also, knowing that your gift won't take up a ton of space or end up in next year's regift pile or the local donation center is a good feeling.
Why not give that special person in your life something they will savor and enjoy, all while making memories this December!?!?!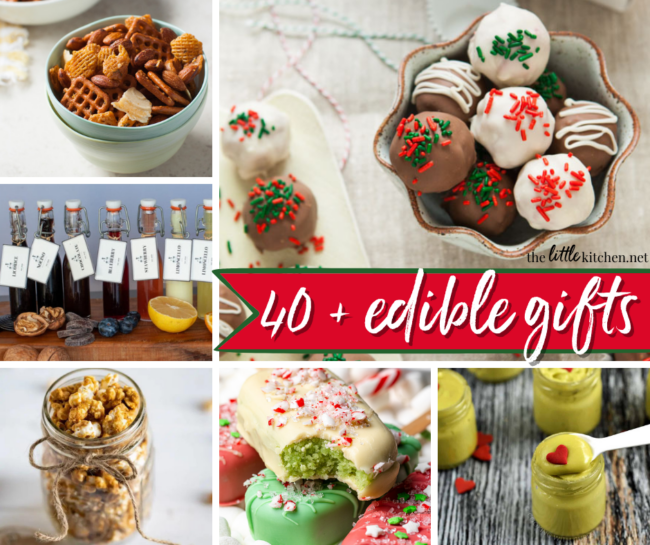 If you keep reading you will find a diverse assortment of treats and morsels for just about anyone in your life. Do you know someone with a sweet tooth? What about someone who enjoys the savory scene? I know we all know a chocolate lover!
You should be able to find something for everyone on your Christmas gift list!
Are you ready to start unwrapping these tasty treats?
Gifts in a Jar
Gifts in a Jar are such a popular and easy edible gift option. They save so much time, are easy to prepare in mass quantities, and allow the giftee to choose when they want to partake of their gift! They're appealing, and leave the receiver with a beautiful container to reuse later. You just can't go wrong with one of these!
1. Homemade Taco Seasoning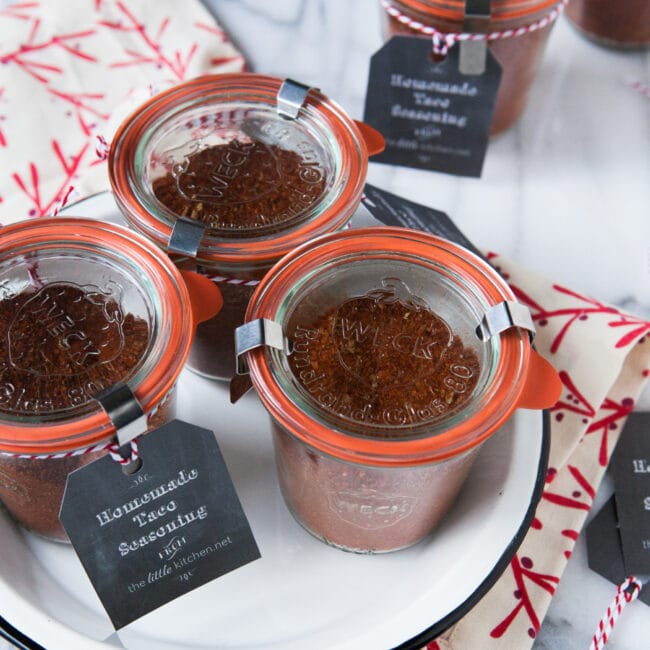 This taco seasoning is not only a delicious gift to give, but a practical one as well!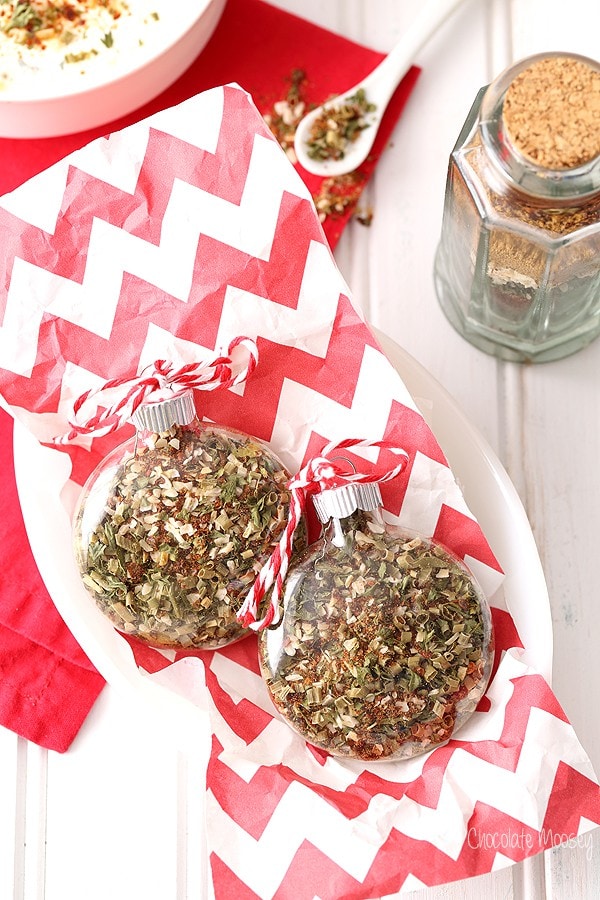 This Fiesta Dip Mix not only makes a thoughtful gift for those hard-to-buy people, stocking it in your pantry means making dips at the last minute for unexpected guests.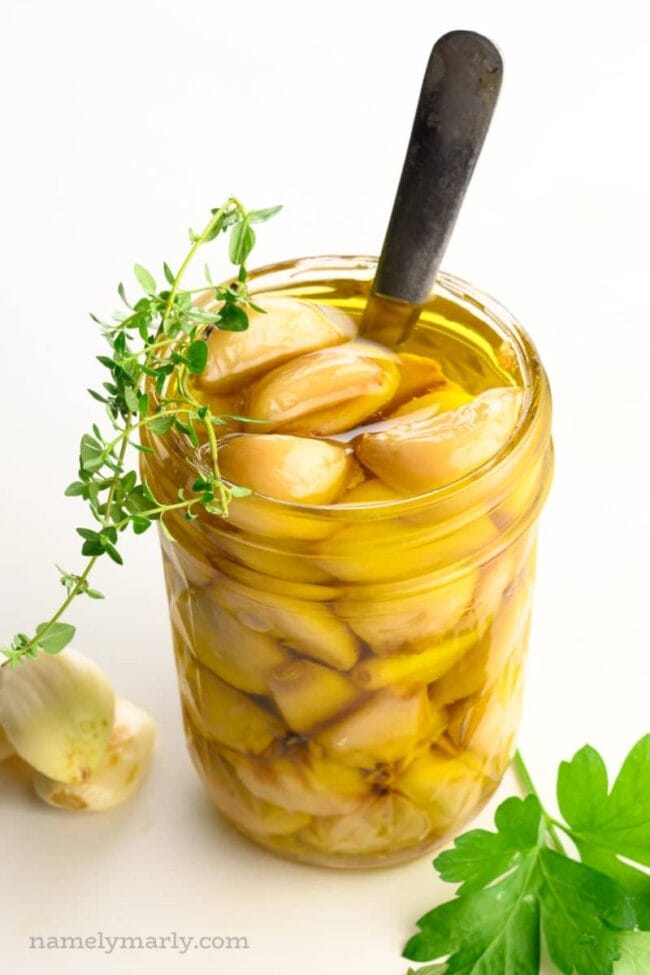 Looking for a savory gift for the foodies in your life? This garlic confit inspires oohs and ahhhs from your favorite people! Make this easy garlic confit recipe and transform your everyday meals with the delicious, subtle, savory taste of garlic oil, and it's made with only two ingredients.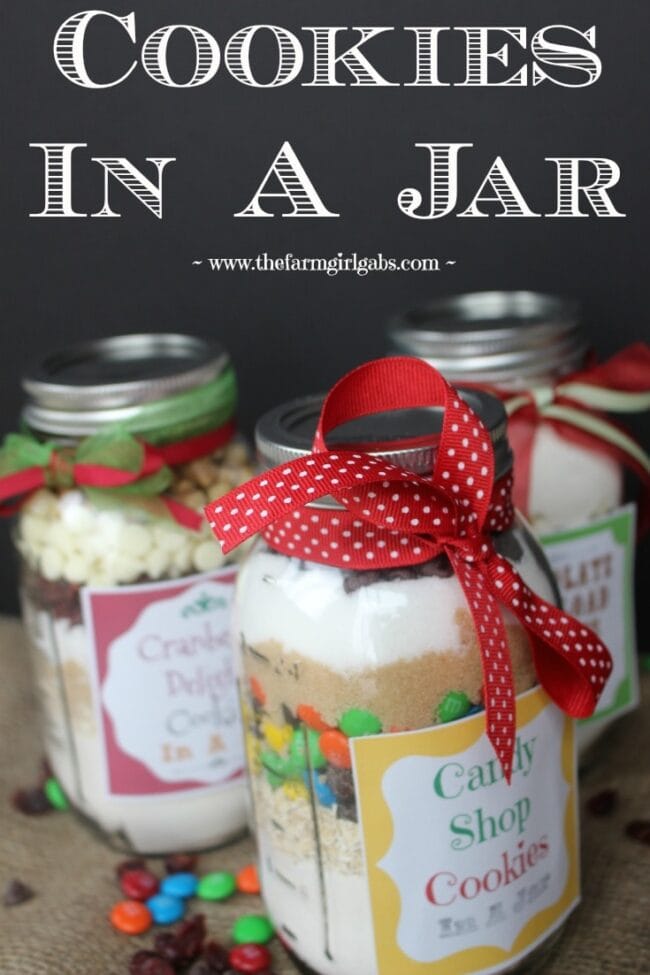 Cookies in a Jar make the perfect gift. Click here for three easy recipes that you can give any time of the year. This is an easy Mason Jar Gift idea.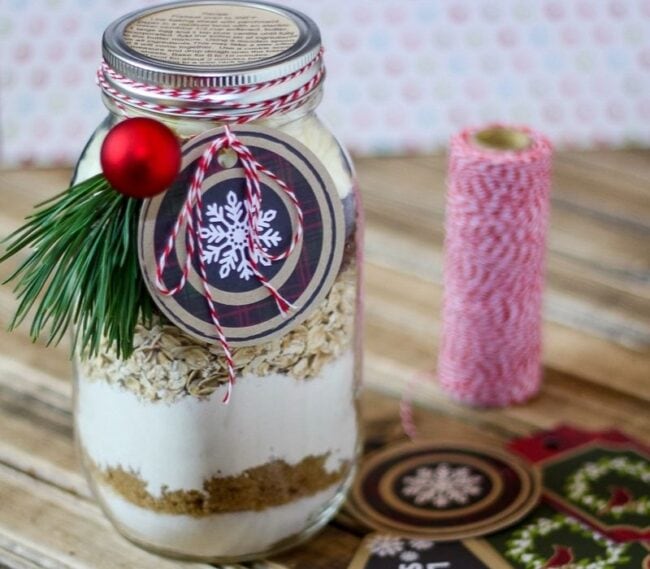 This easy Cranberry White Chocolate Oatmeal Cookies In a Jar recipe is a perfect handmade gift! It's a sweet and delicious gift friends and family will love.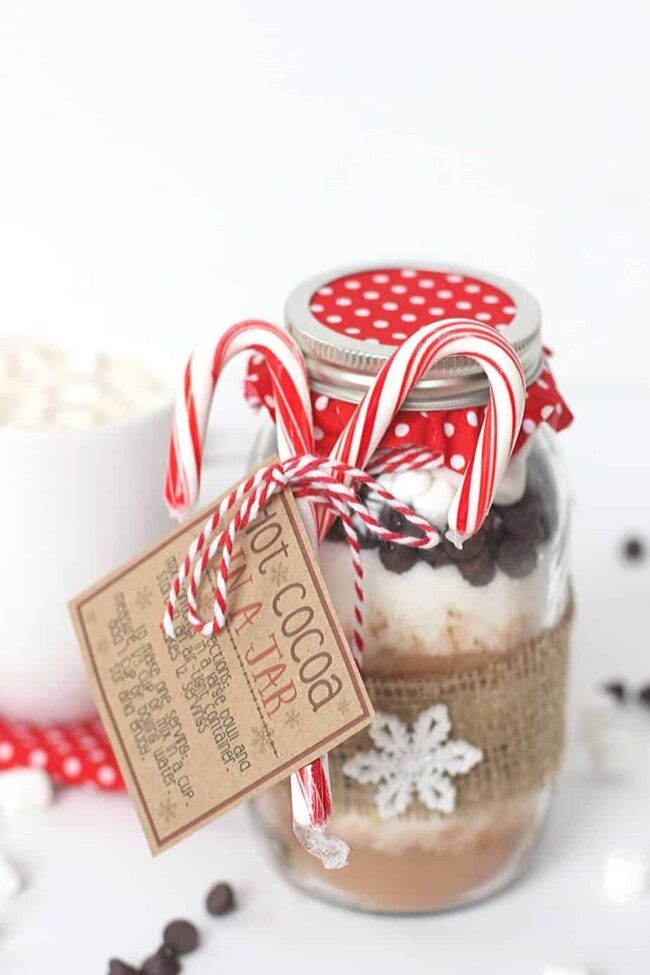 Hot Cocoa In A Jar is a perfect warm-up gift to make this holiday season. This mason jar gift is easy to create and delicious to drink.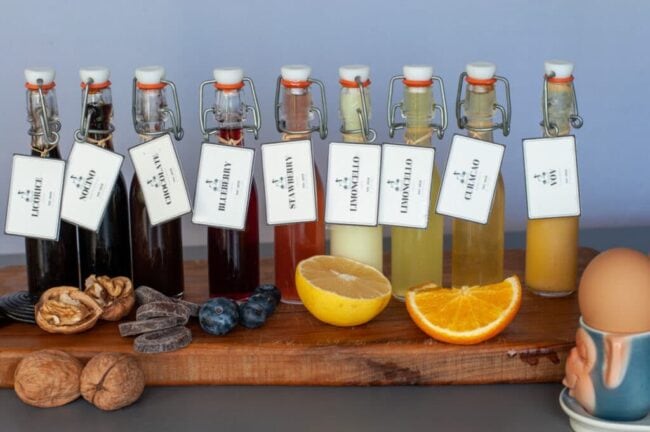 Homemade Italian liqueurs are traditions that carry within the families for generations. Started as a way to store medicinal herbs, it became a pleasant after-dinner drink to share with friends and a unique edible gift.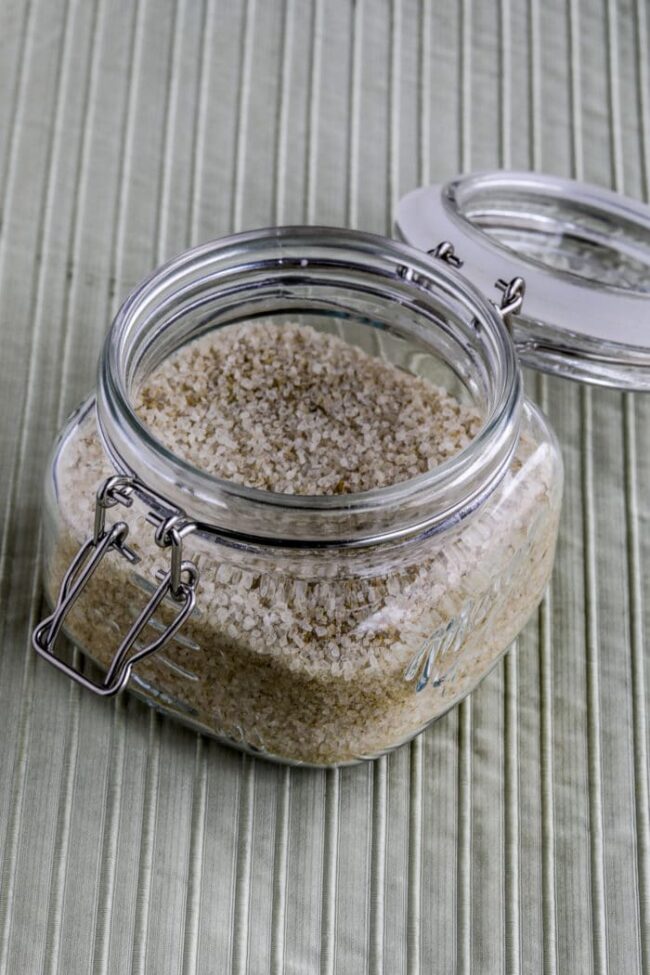 Many years ago I bought some Rosemary Salt in San Francisco and then re-created it at home after my purchased bottle was gone! And this is one of my favorite things to make to give away for a food gift!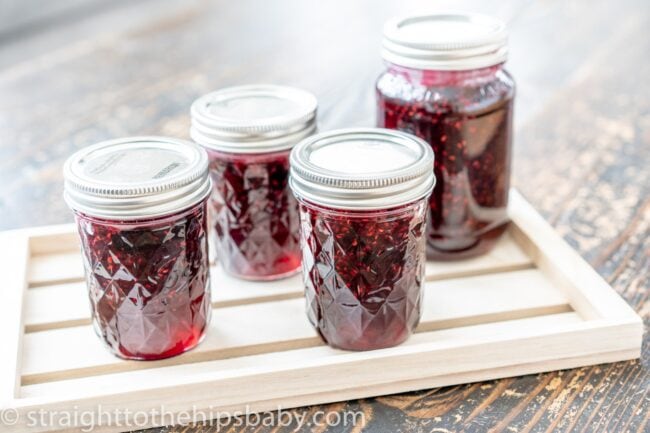 A beautifully intense berry jam, with a touch of Creme de Cassis! Using frozen mixed berries and a bit of sugar, you can make the perfect topping your favorite waffles or toast! A wonderful holiday food gift!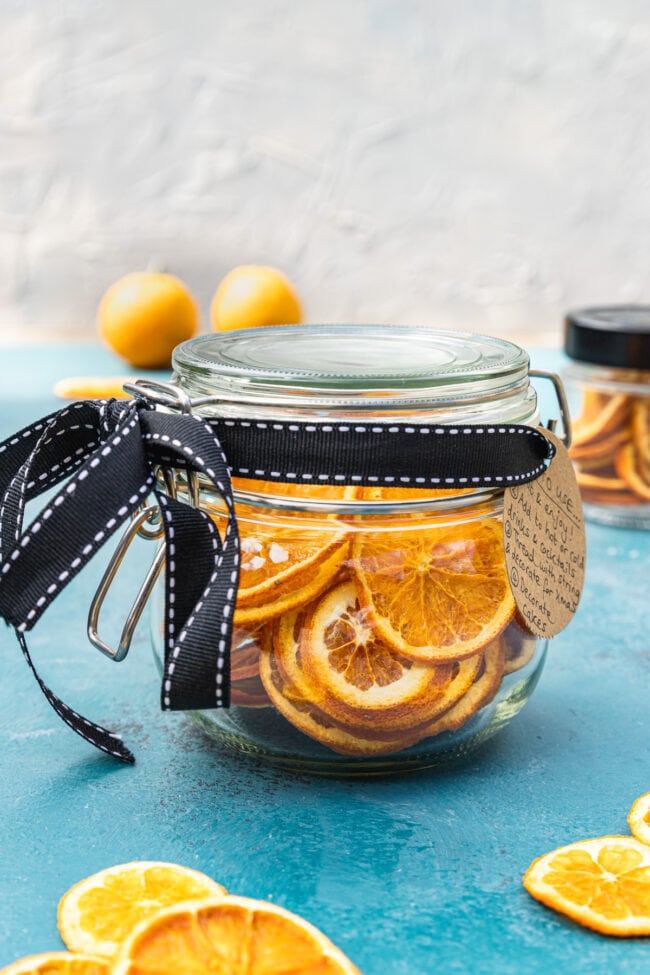 Have you seen dried orange slices in the shops lately? They're gorgeous, intensely citrusy, and make a great gift. But they're expensive, right? Luckily, it's ridiculously easy to dehydrate your own orange slices. Enjoy them plain or dipped in chocolate as a healthy snack, but there are many other fun ways to use them at Christmas… or any time!
Grinch Fudge in a Jar is a rich and creamy, spoonable fudge recipe that is easy to make and crazy delicious! It is the perfect single-serving dessert, and makes an adorable holiday gift.
Candies
Christmas just isn't Christmas without candies. The person on your Christmas list with the major sweet tooth is sure to love one of these scrumptious sweets!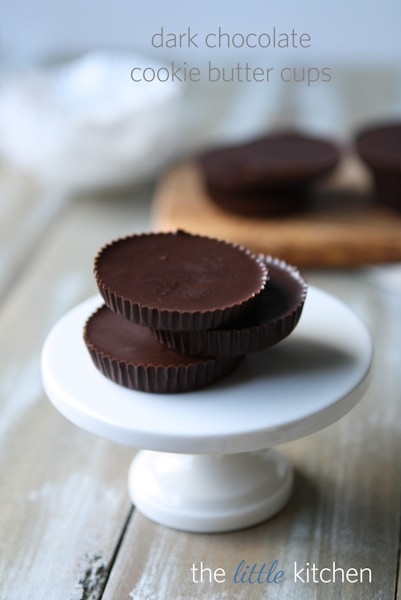 These cookie butter cups are a decadent edible gift. The cookie butter lover in your life is sure to love these!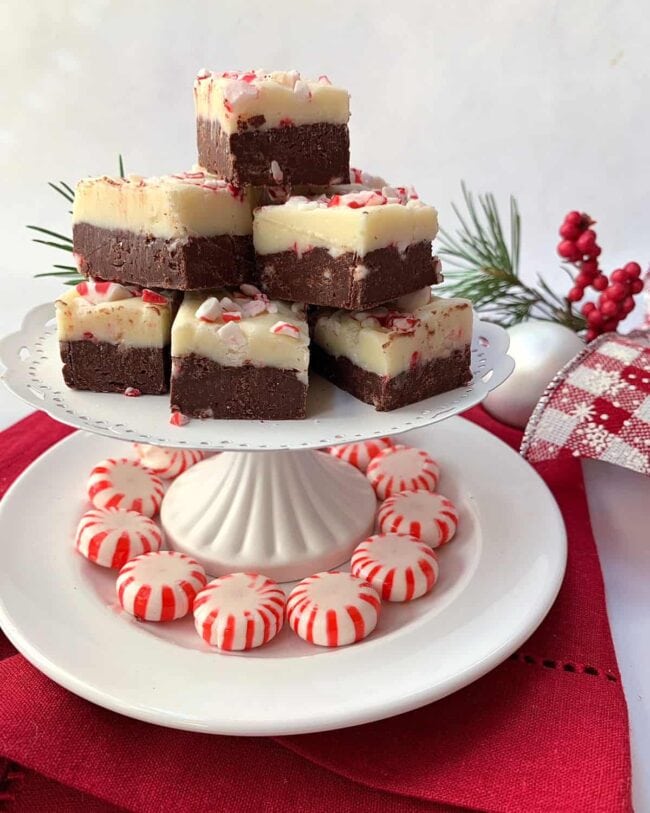 Layered Chocolate Peppermint Fudge makes such a pretty presentation with dark chocolate and white chocolate layers filled with colorful peppermint candies. This easy five-ingredient recipe is easy-to-make and perfect for the holidays.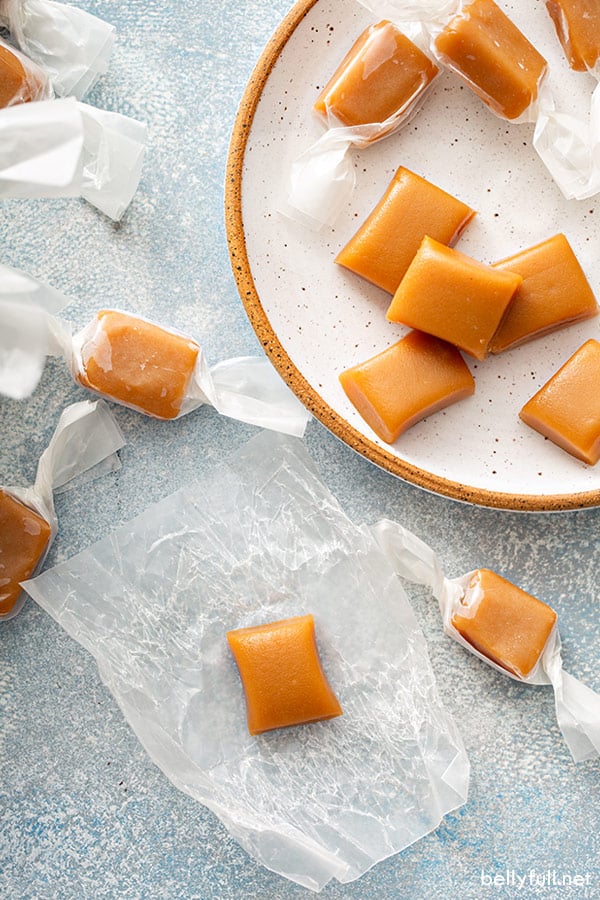 These homemade caramels are soft, chewy, sweet, and melt-in-your-mouth delicious! They're a classic simple candy that can easily be made at home and perfect for gift giving.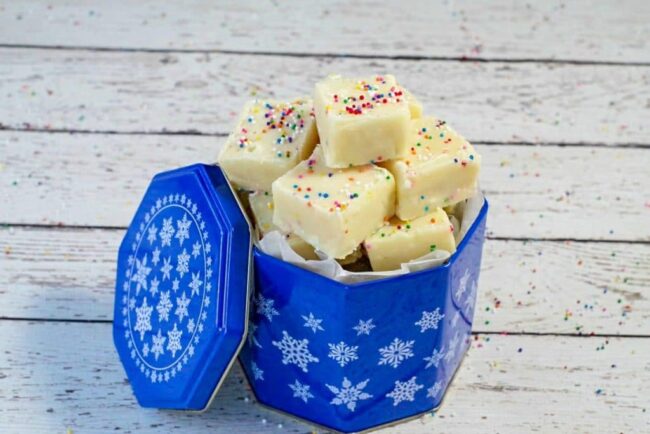 This easy microwave Sugar Cookie Fudge is easy, quick, delicious and tastes just like sugar cookies. Cake and cookie emulsion is used instead of cake mix, so it does not add additional sweetness. It's not only the perfect Christmas fudge recipe, it's also a great bake sale fudge recipe!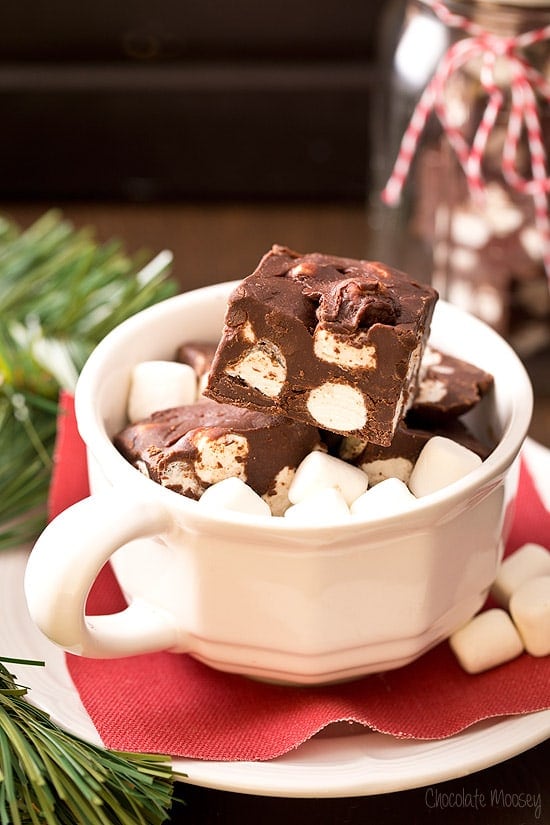 This easy chocolate marshmallow fudge recipe, aka Hot Chocolate Fudge, captures the flavors of hot chocolate in one bite. Give as a gift for the holidays or serve alongside your cookie trays.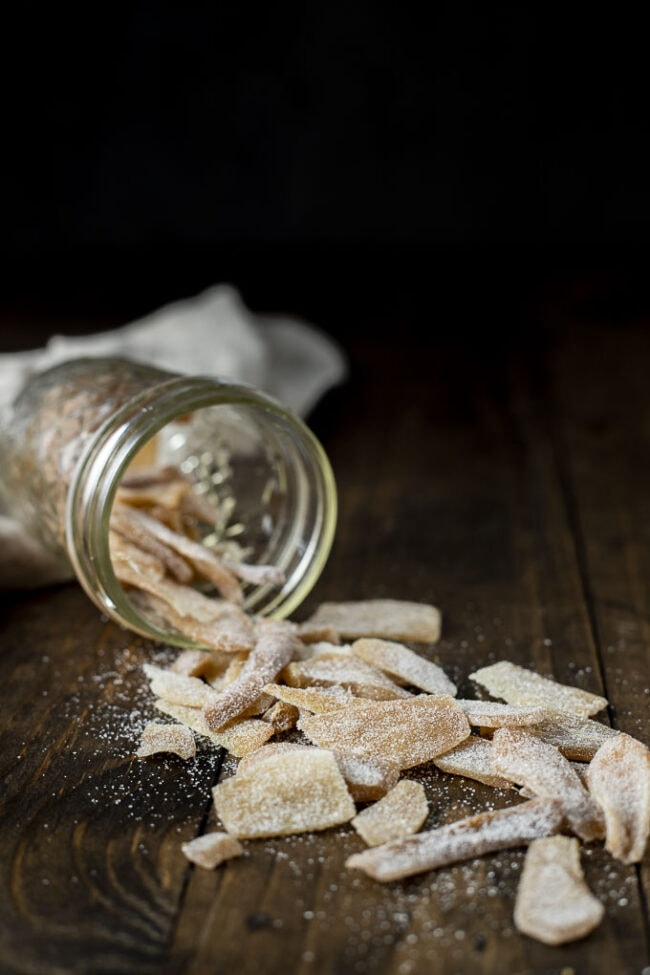 Made with just 2 ingredients, this Candied Ginger recipe is SO EASY to make! It's perfect for Christmas gifts, to use in snack mixes like trail mix, to dip in chocolate for a special treat and to use in baked goods.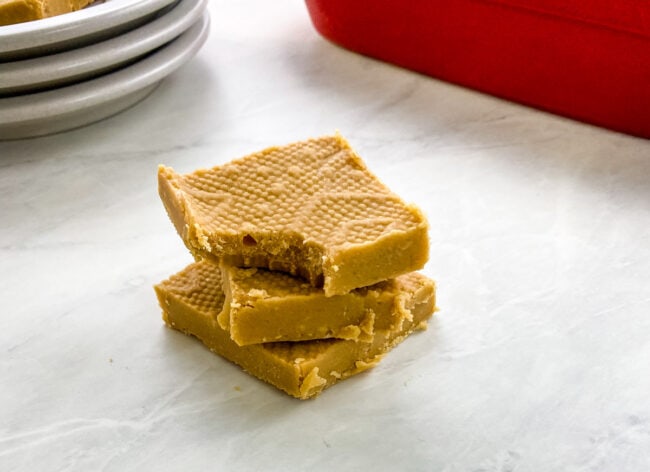 Old Fashioned Peanut Butter Fudge recipe is simple, quick, and only takes 4 ingredients! It's rich, creamy, and melt-in-your-mouth-DELICIOUS.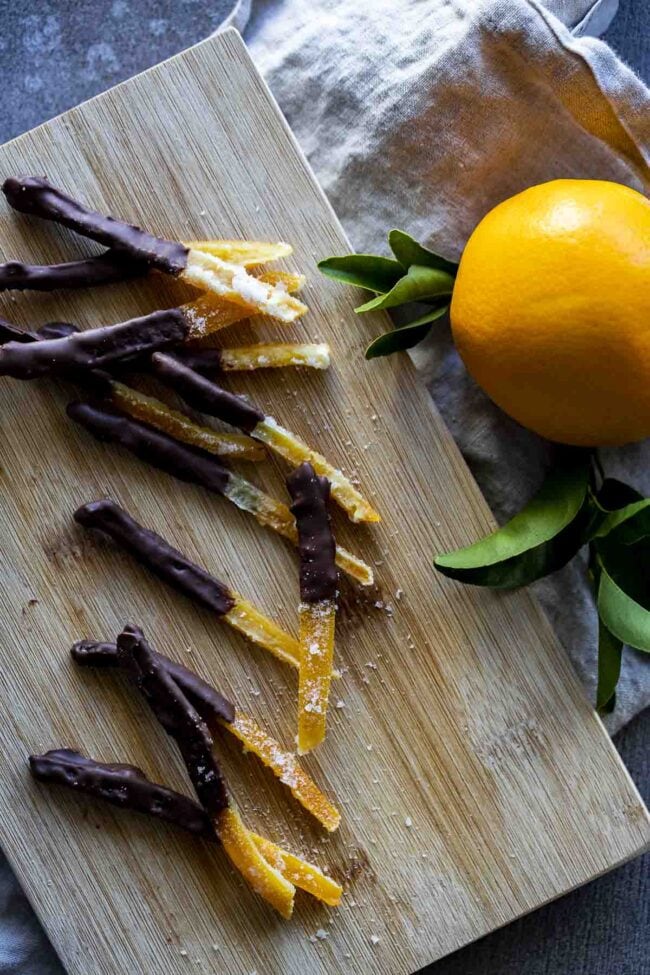 This candied orange peel recipe is so easy to make and perfect for gifts. Sweet, caramelized pieces of orange peels dipped in creamy chocolate is just the sweet treat you need to make it through the holidays!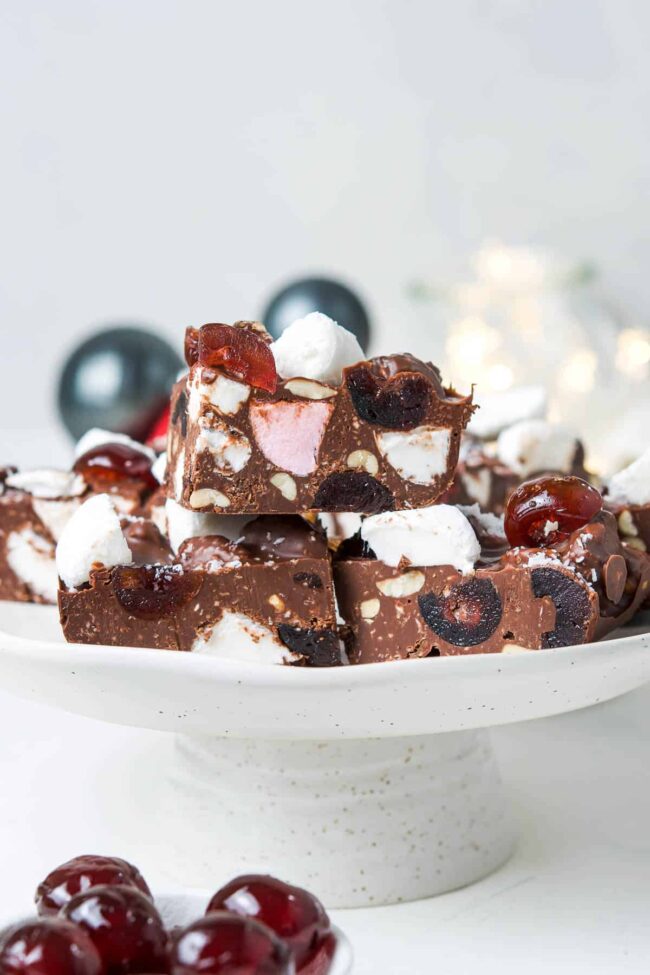 It takes just minutes to make this spectacular Easy Rocky Road. This simple no-bake slice is popular with adults and children alike. It makes the perfect edible gift for over the festive season.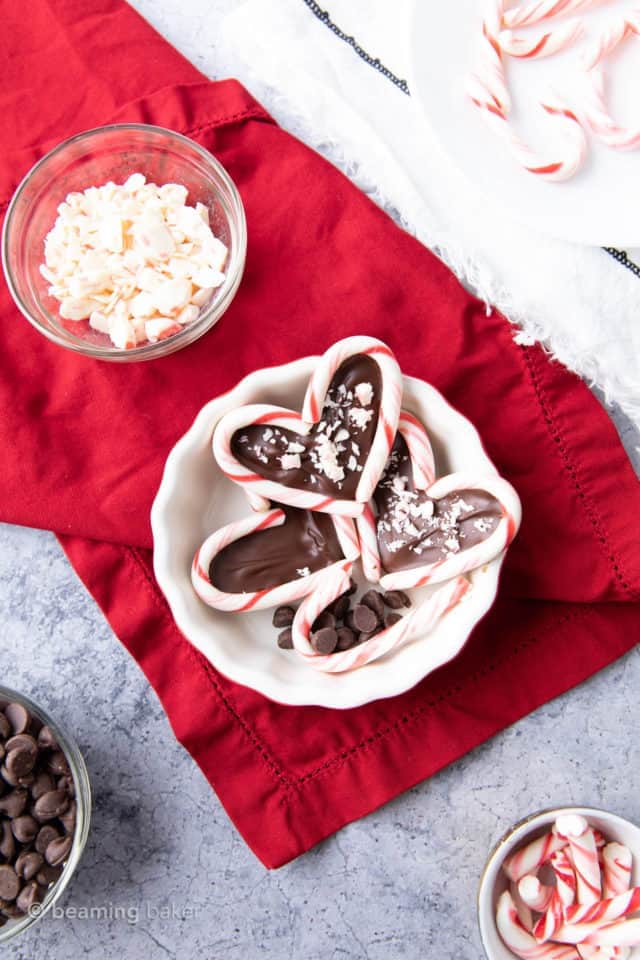 Chocolate heart candy canes are the easiest, festive treat for your holiday dessert table! You're gonna love how fun and easy it is to make candy cane hearts: peppermint and chocolate combine into one delicious and beautiful Christmas treat!
Snacks
Do you know a semi- professional grazer? There's nothing quite so good as a tasty snack during the holiday season. Give a thoughtful gift that keeps cravings satisfied. This list is bound to have something for the serious nosher!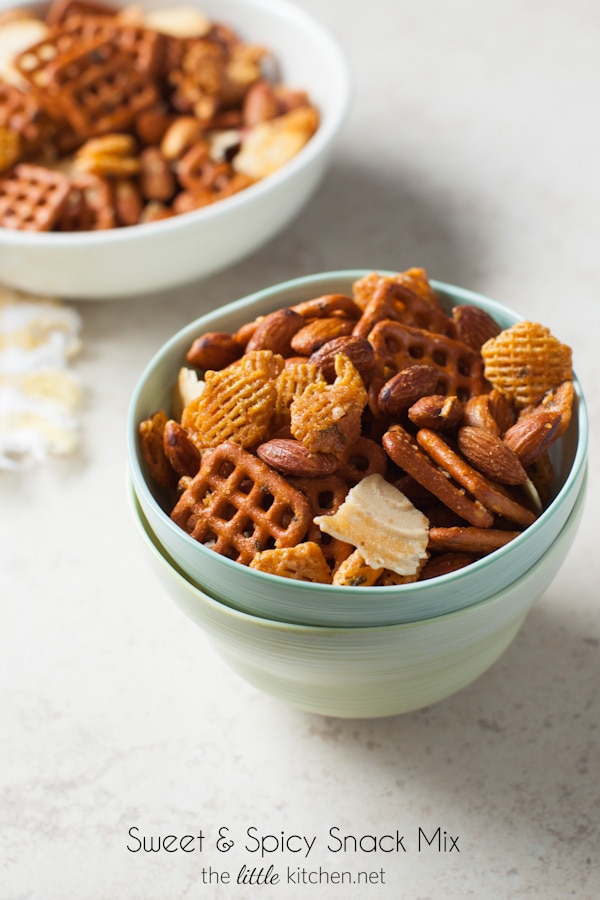 This delicious snack mix is the perfect gift for the snacker in your life! Pour in a cute tin and you have a cute homemade gift!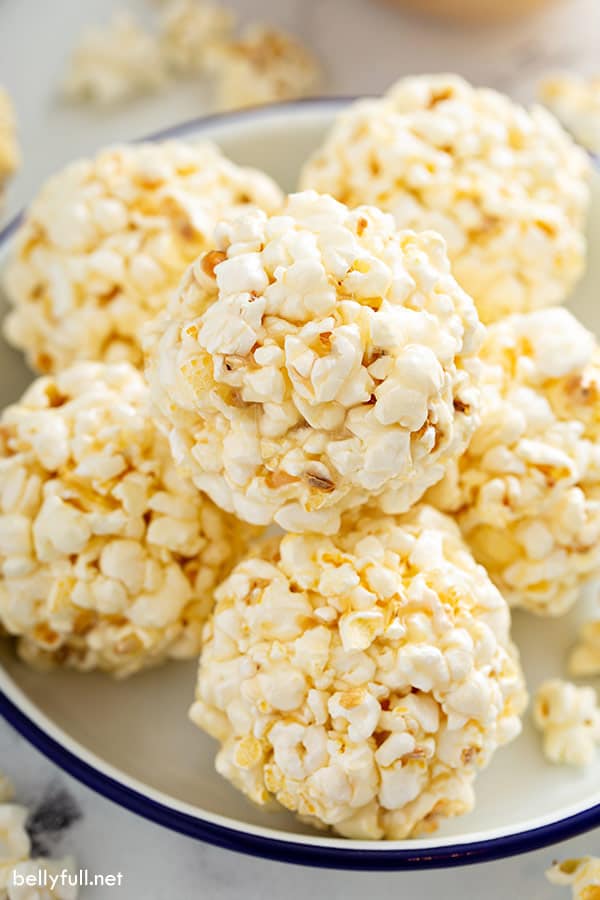 Old Fashioned Popcorn Balls from your childhood! This classic recipe is easy, sticky sweet, delicious, and timeless. Great for a party, holidays, and gift giving. Loved by kids and adults alike!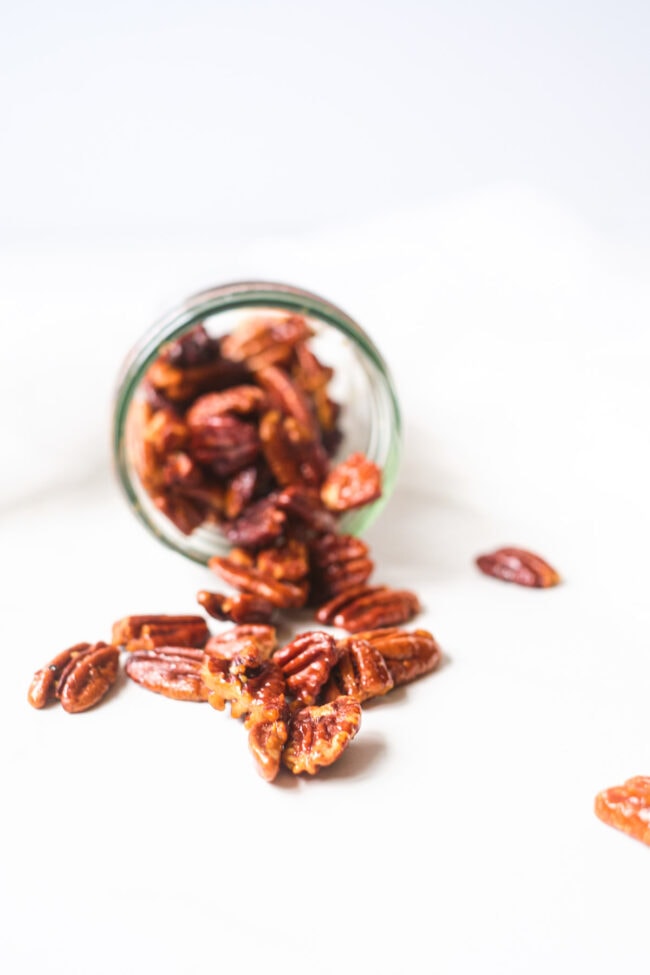 Air Fryer Pecans are delightfully crunchy and sweet! Make flavorful honey roasted pecans with only 3 ingredients and in just few minutes. Perfect for anytime snacking or holiday gifting.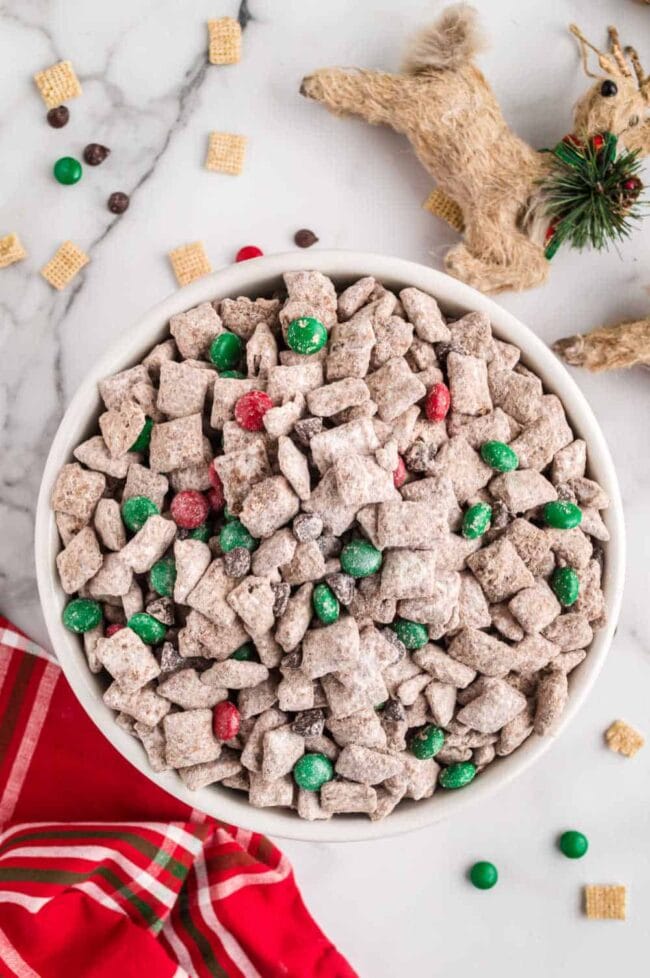 This sweet and salty Christmas Chex Mix is a must-make Christmas treat for the holiday season. It's easy to make, festive and makes a colorful edible gift.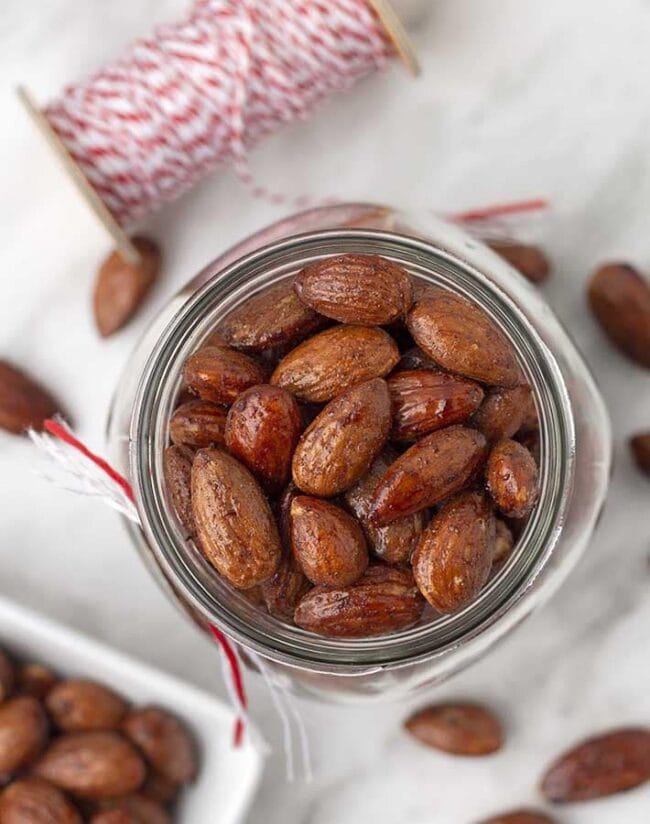 All you need is five simple ingredients to make these crunchy, delicious, perfectly spiced and sweetened almonds. They are great to snack on and serve during the holidays and to give as hostess gifts.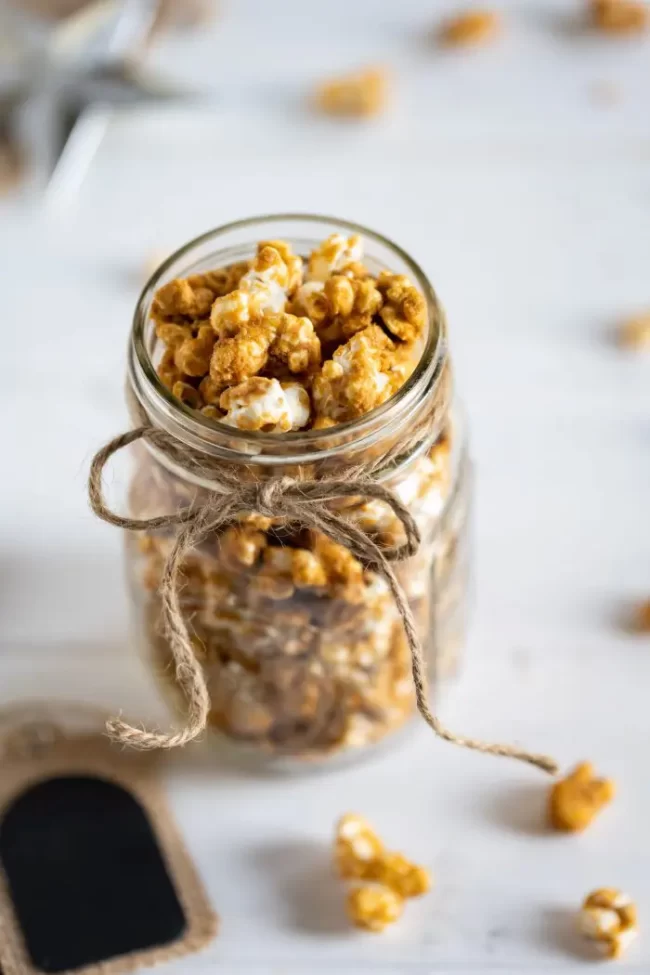 Delicious Homemade Caramel Corn Recipe made with warming gingerbread spices and sweet buttery caramel sauce. Enjoy this perfectly sweet and crunchy snack time favorite all holiday season and share your very own gingerbread caramel corn with family and friends for an easy, homemade, edible gift.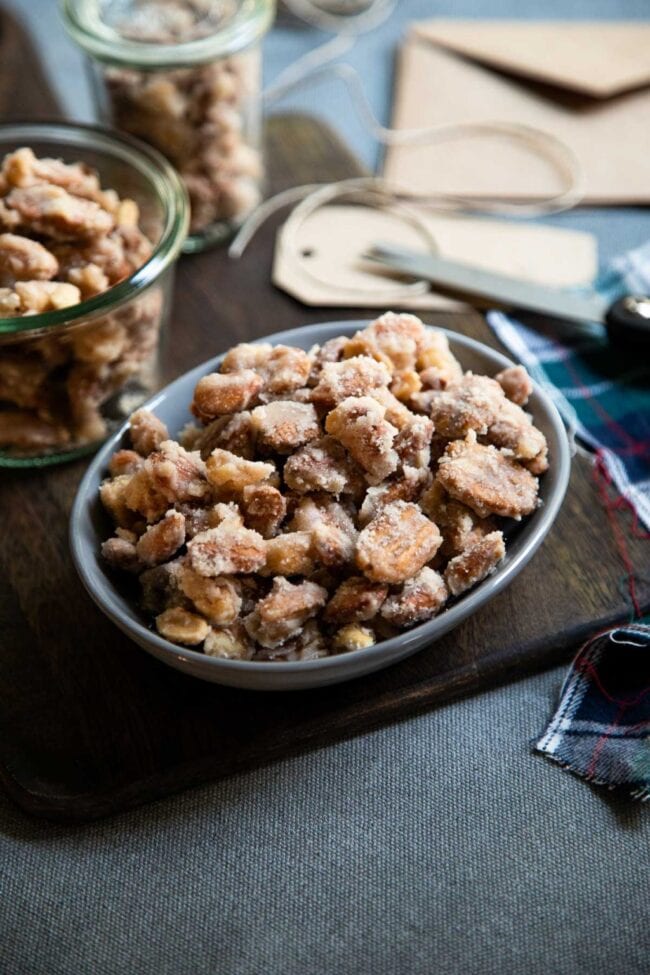 These old fashioned sugared nuts are a delicious treat to enjoy at home, serve at a party, or gift to others. The creamy and cinnamon coating is a welcome taste treat sensation!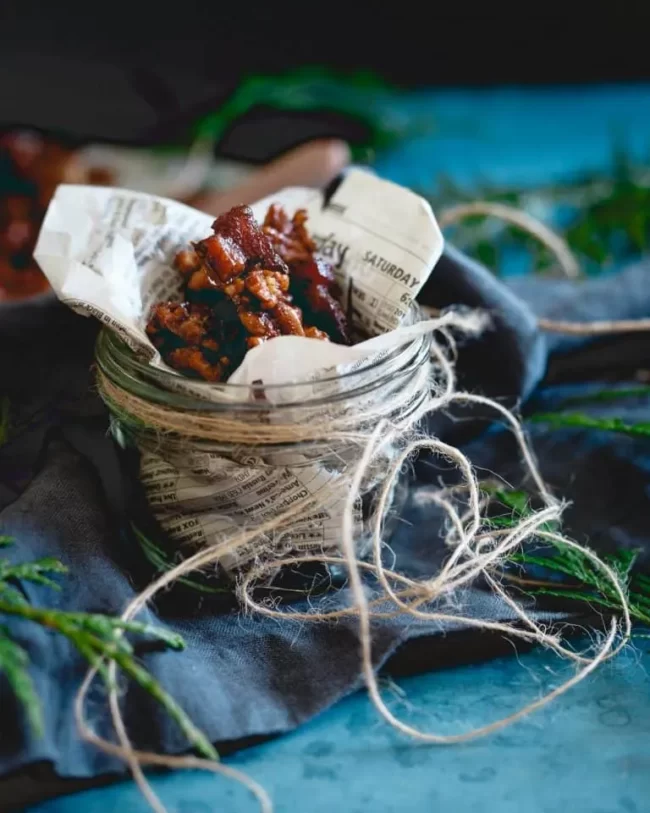 This candied bacon nut brittle is spicy, sweet and outrageously delicious. It also makes the perfect DIY food gift for the holiday season!
Chocolate
Decadent. Creamy. Rich. Fudgy. Try not to drool as you prepare these goodies for the chocolate lover in your life!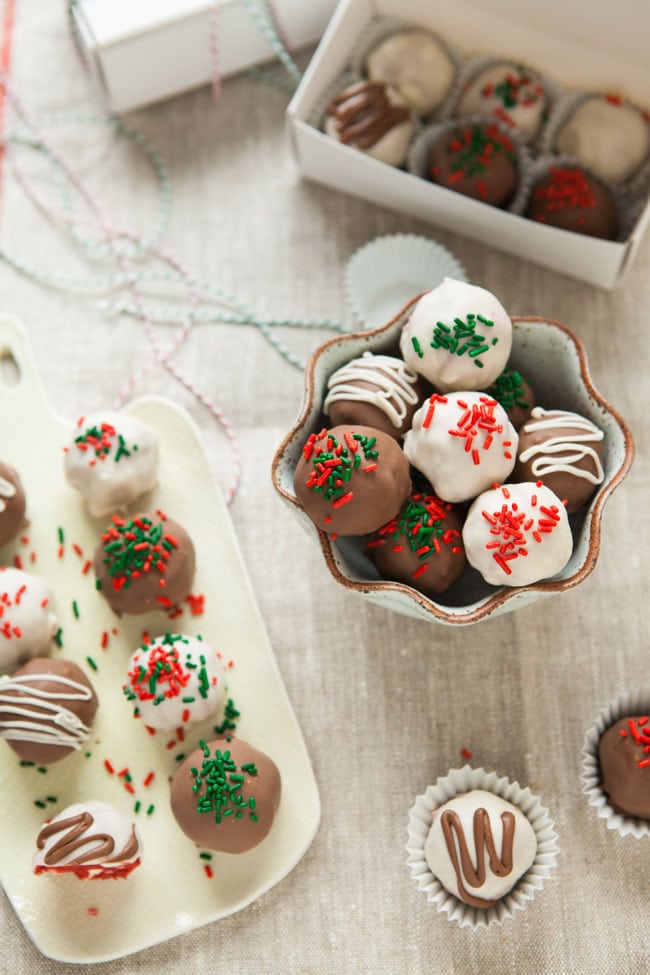 Cookie dough truffles taste just as scrumptious as they sound. These festive treats are beautiful and delicious as a gift for the holidays!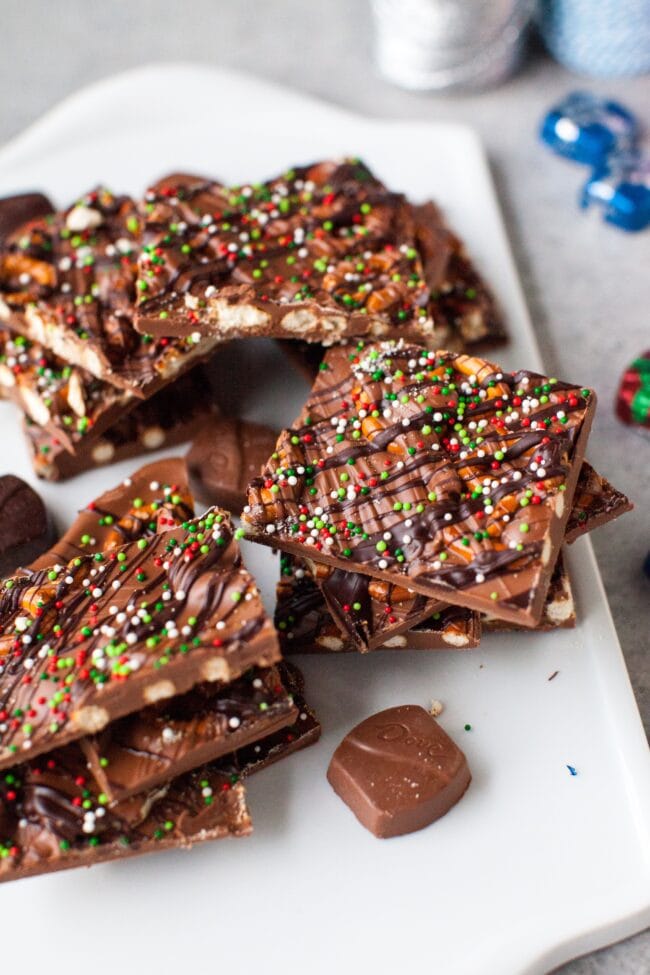 This pretzel bark is so tasty, and is a perfect gift for the chocolate lover in your life. It's salty, sweet, and has the perfect texture. What's not to love?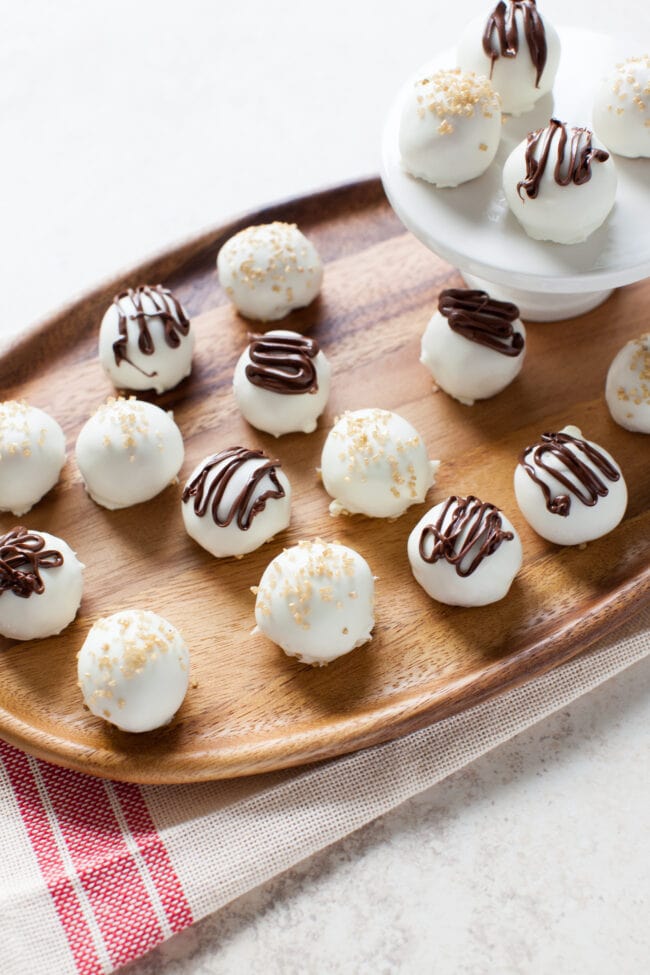 Does your loved one like peanut butter? White chocolate? Then, they will love this edible gift!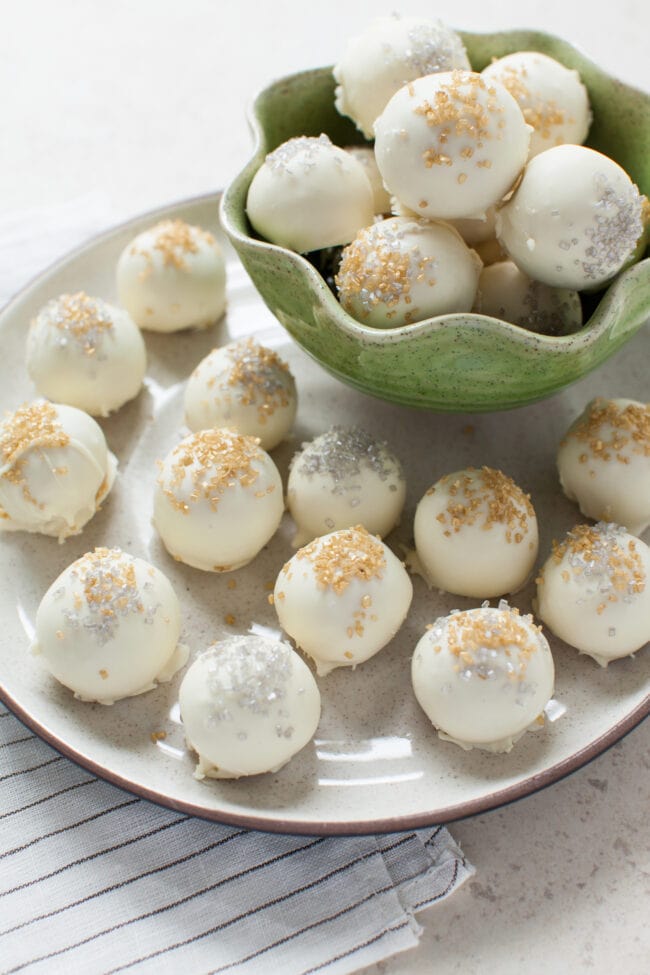 These cookie butter truffles are divine, and a beautiful and elegant gift that is suitable for any person in your life!
Christmas Chocolate Truffles in five different flavors are perfect for gifting or keeping to yourself. They're easy to make and decadently delicious.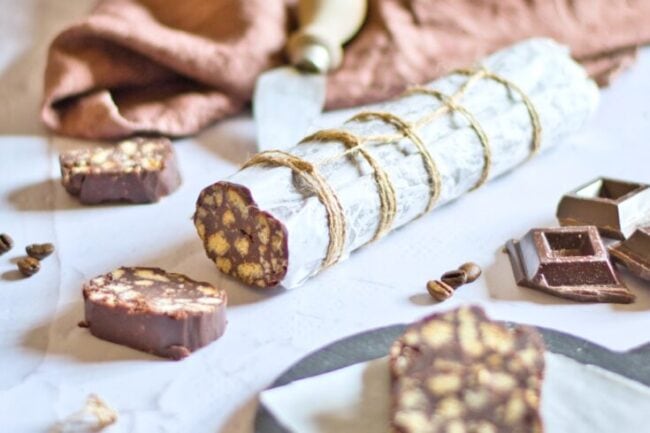 An easy and delicious gift for any plant-based people in your life! This chocolate salami is super simple to make and you can customize it to suit your giftee.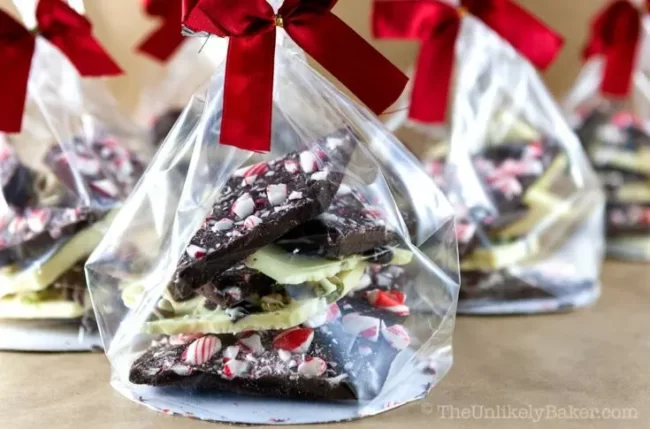 Get creative this Christmas with homemade chocolate bark! They're fun, easy to do and make for thoughtful Christmas presents.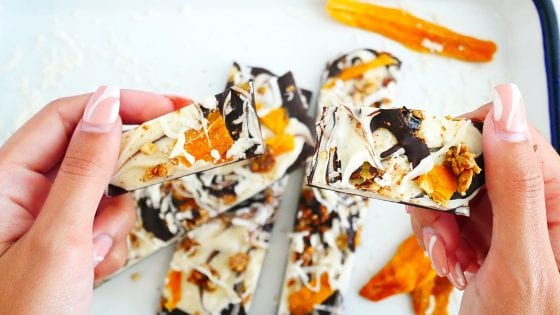 Chocolate bark filled with nuts and dry fruits is one of the easiest treats you can make. Like this tropical mango and granola chocolate bark. Plus, it makes a great homemade edible gift!
Baked Goodies
What kind of edible gifts roundup would this be without including baked goodies? There's just something about whipping up Christmas goodies and having the whole house smell amazing while jamming out to your favorite Christmas playlist!
38. Matcha Cookies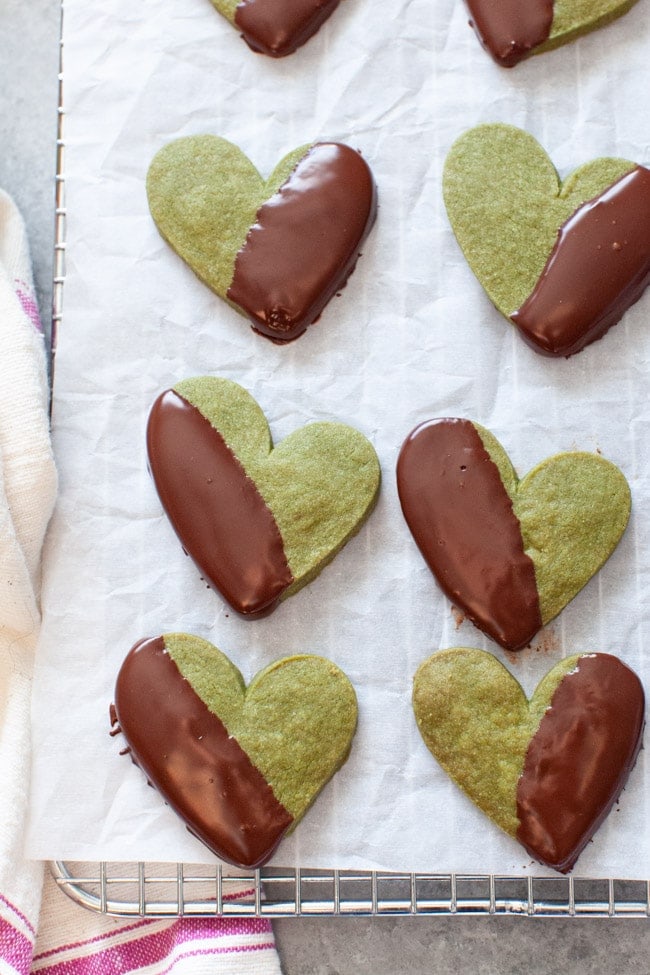 These chocolate dipped matcha cookies are an easy shortbread cookie recipe, and can easily be adapted to be festive for the holiday season! Try dipping them in a white chocolate and some red sprinkles for a Christmasy twist. They really are a unique and delicious treat!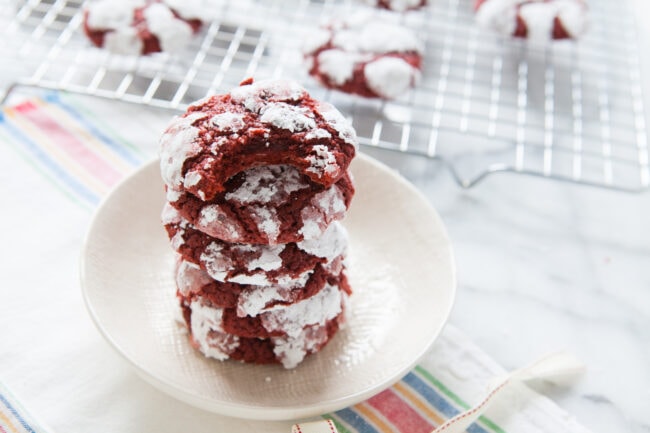 Another beautifully festive cookie is this soft and pillowy red velvet cream cheese crinkle cookie. Just wrap in a clear package and twine for a simple and tasty gift!
These cookies are so soft and buttery! They're perfect for holiday gift giving, as well!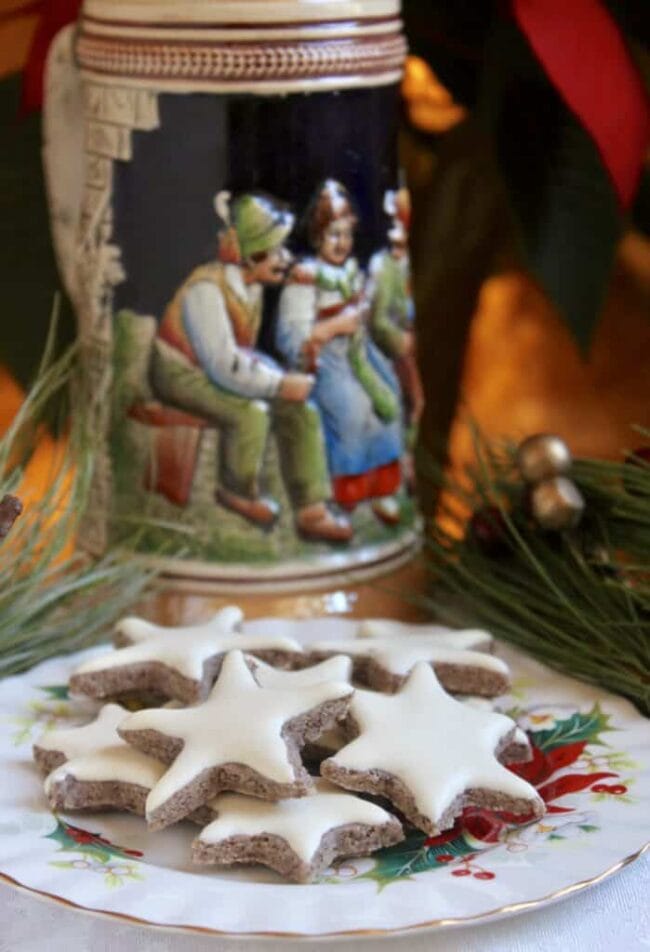 Beautiful, naturally gluten free cookies in the shape of a star are a traditional German Christmas cookie. Zimtsterne are cinnamon stars and are the perfect holiday gift. They last for weeks, and are perfect for mailing in care packages, too.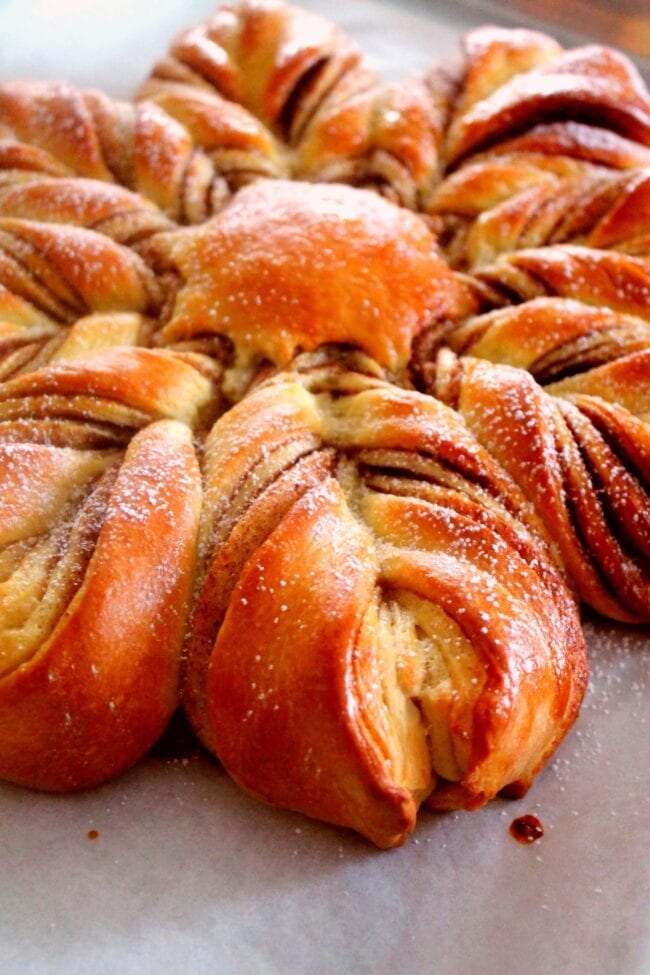 One of the most beautiful and an amazing desserts that is simply irresistibly delightful! A light, soft and fluffy, pull-apart star bread, filled with buttery, cinnamon-sugar filling. The perfect holiday treat to enjoy with your loved ones this holidays!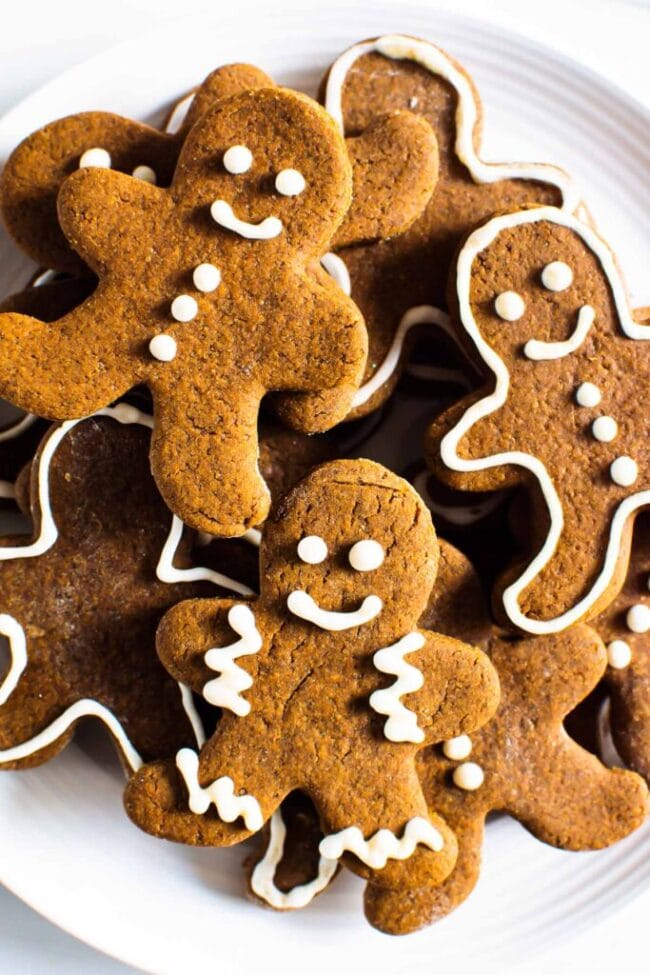 These Healthy Gingerbread Cookies are soft, moist, and taste exactly like traditional gingerbread men but without all of the added sugar. Make ahead and freezer friendly, these delicious cookies are the perfect addition to your holiday baking list!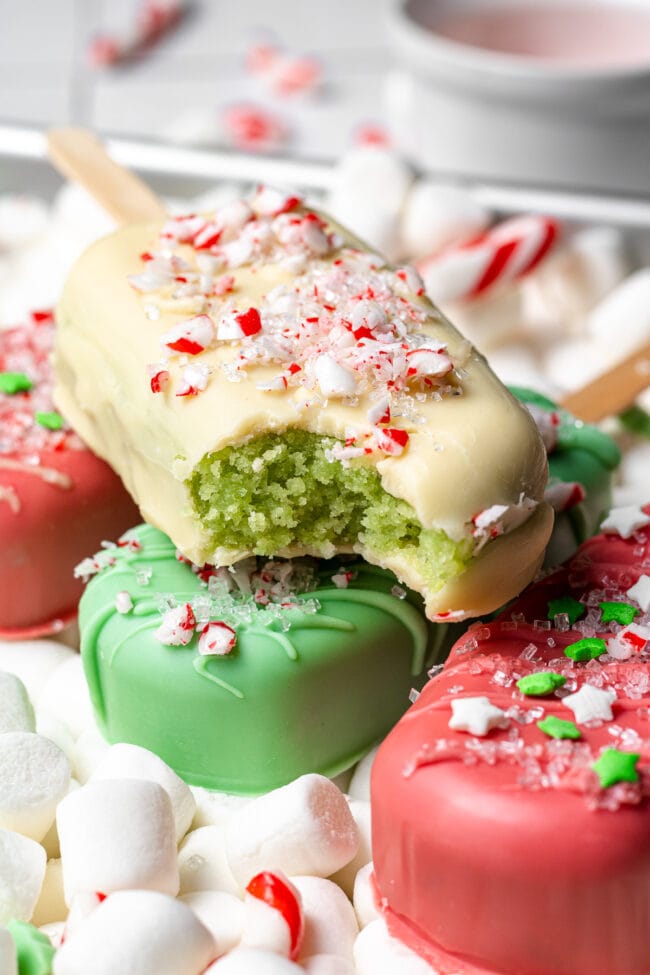 These Christmas Cakesicles are a fun and festive treat for the holiday season! The Christmas decorating ideas are endless and they can even be given as gifts! You can make them completely from scratch or using a box cake mix and store-bought frosting.