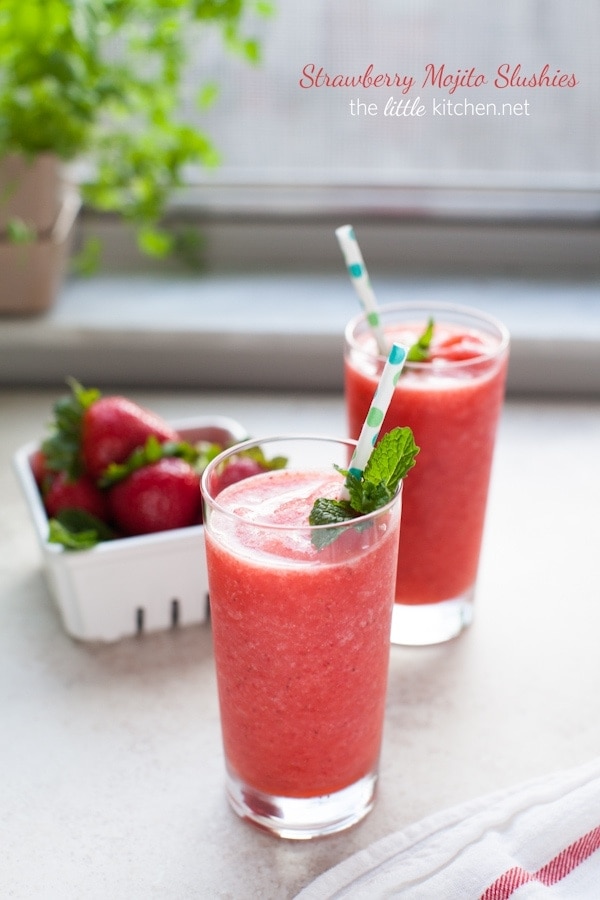 I had some extra strawberries and since I love love mojitos, I had to try to make strawberry mojitos yesterday but what better way to beat the heat than to make them into slushies. If you own a blender like I do, we both need to make more frozen drinks! Right?
What did you do for July 4th? We were absolutely boring and made chicken pot pies. That makes no sense right? And we watched our neighbors do fireworks on their driveway. We totally do this every year but this year, we have some great outdoor furniture to enjoy them on. I can't wait to share with you what we got from World Market!
Other things I'm absolutely loving right now are: blueberries!! And guacamole. Seriously, Curtis keeps asking me to make tacos. every. week. He could eat crunchy ground beef tacos every other day. And I have to make guacamole with them. I'm so excited that California Avocados are in season…Florida ones don't cut it and CA ones are just the besttt. So that means, Curtis will get more tacos and guac coming up…but don't tell him that I'm okay with having the same thing over and over again. I like to continue to give him a hard time or maybe make him think that I'm doing him a favor? Haha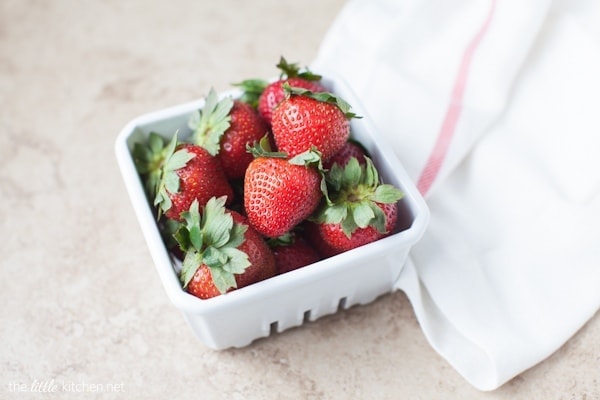 And these babies, I really really want to take up canning because I love strawberry jam so much.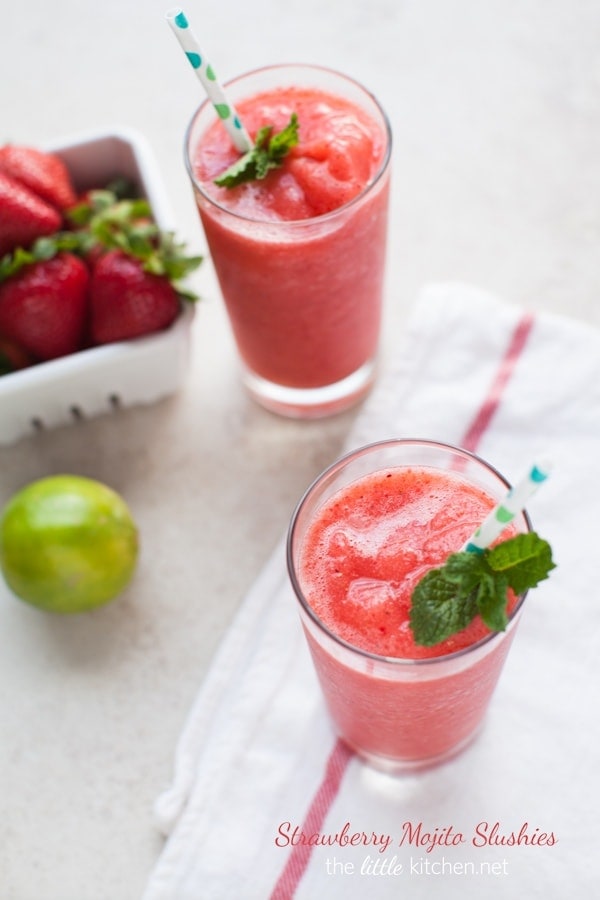 Excuse me while I go out to go buy more strawberries so I can keep making these fun things!
Do you have any strawberry recipe favorites? Please share, especially if you have a link!
PS, check out my friend Aggie's wonderful strawberry pinterest board if you're looking for more ideas.
Recipe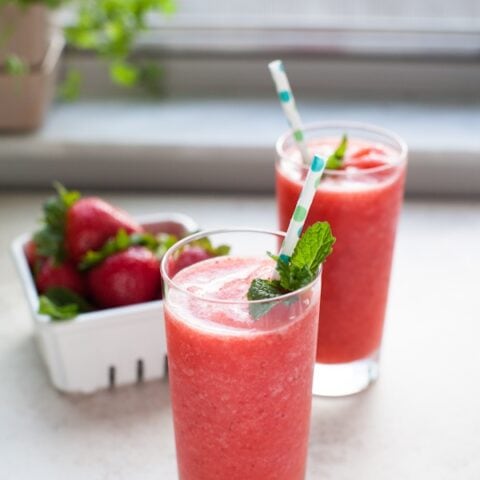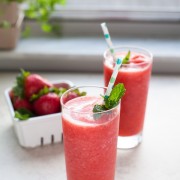 Print
Pin
Save
Strawberry Mojito Slushies Recipe
Servings
3
8-ounce drinks
Ingredients
3

cups

chopped strawberries

,

stems removed, about 1 pound

about 3 Tablespoons simple syrup

,

1/2 cup sugar, 1/2 cup water, directions on how to prepare below

10

fresh mint leaves

1/4 to 1/3

cup

citrus rum

,

optional

3 1/2 to 4

cups

ice
Instructions
Add strawberries, simple syrup, rum and ice to a blender and pulse until blended and ice is crushed. Pour into three 8 ounce glasses and serve with straws and garnish with mint.
How to make simple syrup:
It's really easy, just mix equal parts granulated sugar and water in a medium saucepan or pot and bring to a boil. Mix until the sugar has dissolved and then remove from heat. Add 5 to 8 mint leaves and allow to cool completely. The stronger the mint flavor you want in your mojitos, the longer you should infuse the mint leaves. It should only take a few minutes to make simple syrup! You'll have extra so you can store this in the fridge for a few days.
Notes
from The Little Kitchen, mint-infused simple syrup from Katie's Cucina
Here are more strawberry recipes!
Triple Berry Salad with Halloumi
Spinach, Strawberry and Walnut Salad with Raspberry Balsamic Vinaigrette
Easy Strawberry Shortcake with Whipped Cream
Strawberry Cheesecake Chimichangas
Endive with Strawberry, Mint, and Honey