Strawberry Colada
This post is sponsored by Princess Cruises.
When I go on vacation, I love love love getting frozen drinks. I forget sometimes how easy it is to make at home!
I told you recently about how I went on a Mexican Riviera with Princess Cruises and told you how to truly relax on a cruise.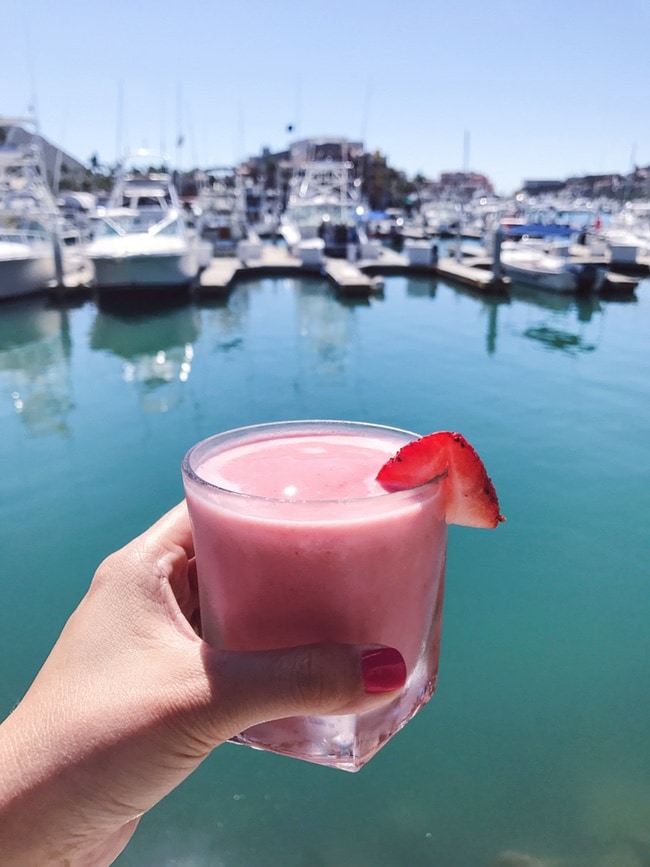 See, I had one of these in Cabo San Lucas at one of the ports on the cruise.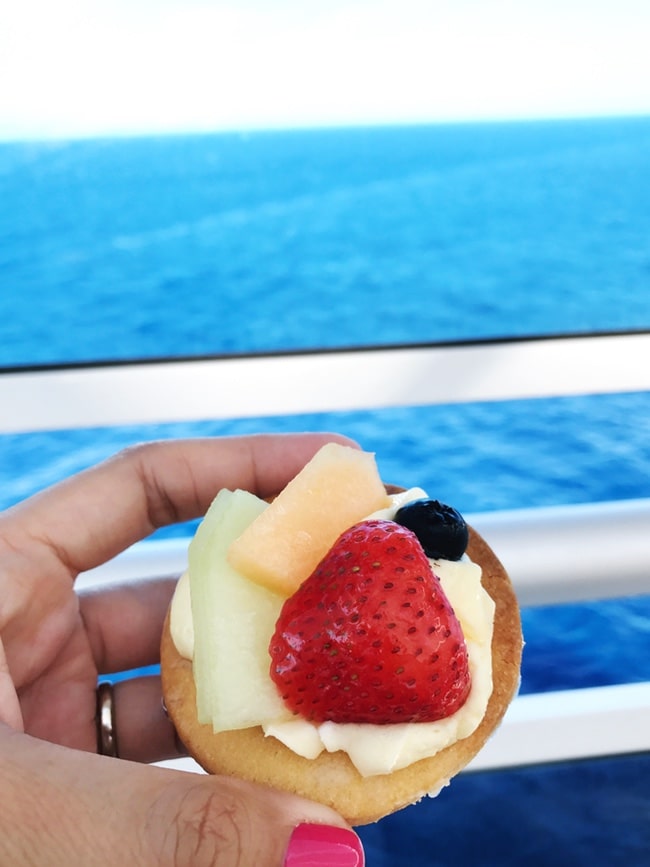 Can you tell I love strawberries?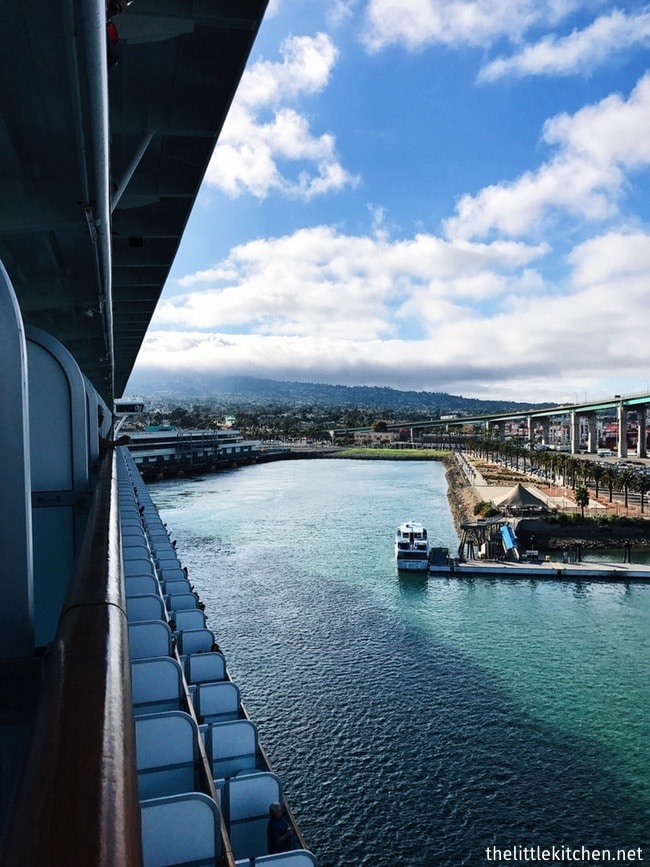 See drinking this drink after I made it…brought me back to the cruise.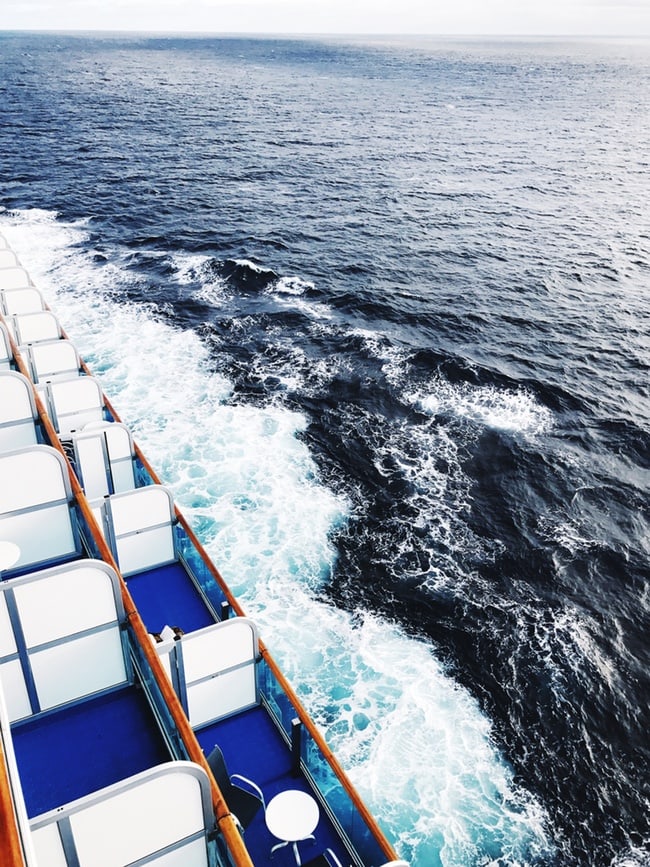 It was so fun and relaxing! In a later post, I'm going to share with you my favorite excursion on that Mexican Riviera cruise!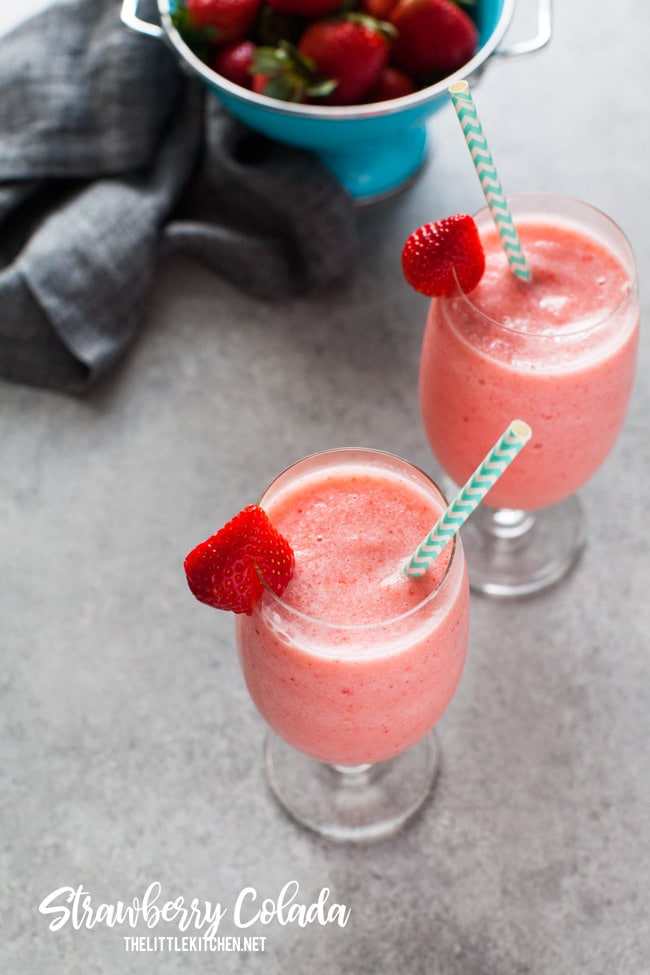 For the strawberry colada drink recipe!
It's super easy to make and has the perfect balance of strawberry and coconut…you can even omit the rum and it's basically a strawberry coconut smoothie!
When you're on a cruise or on vacation…what do you have to have? I have to hear it! Since I shared with you mine!
Recipe
Yield: Makes about 3 drinks
Prep Time: 5 minutes
Total Time: 5 minutes
Strawberry Colada Drink
Ingredients:
2 to 3 ounces coconut rum
3 ounces coconut milk
4 ounces coconut water
2 cups chopped fresh strawberries
about 4 cups ice
Directions:
Add drink ingredients and the ice to a blender and pulse until blended.
Pour into three drink glasses garnished with half strawberry.
Serve immediately with straws.
We love that you love to share our recipes with others. If you have a blog or website and want to repost the recipe, we just ask that you reword the instructions (easy peasy) and link back to give us credit and to use your own images at the same time. Please ask us permission before republishing our recipes and images. And here's a great article on how to properly attribute a recipe.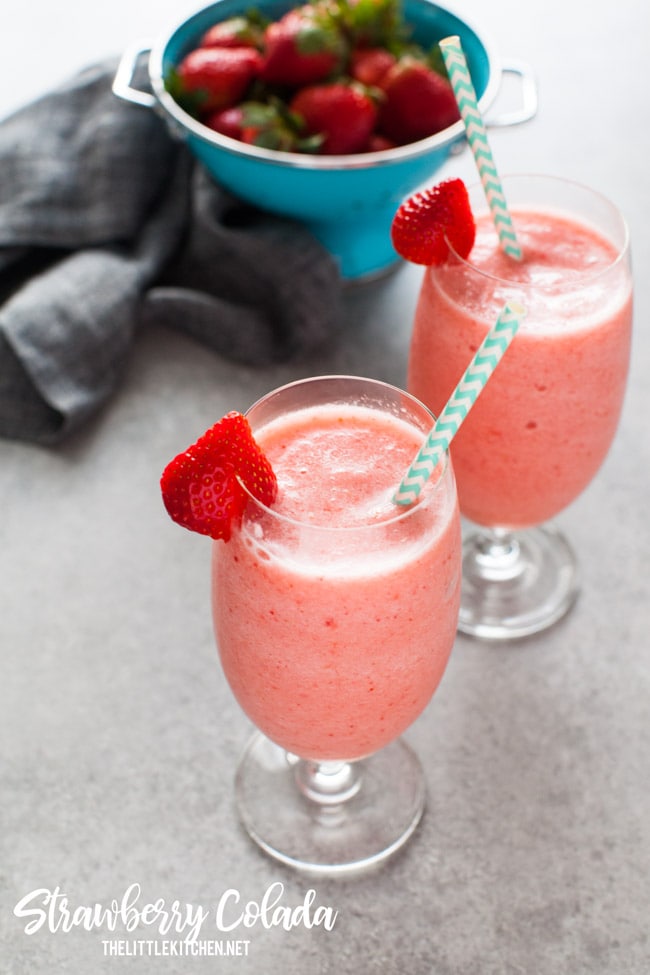 Disclosure: This post is sponsored by Princess Cruises. I only share with you brands that I love and share with you my own opinions.