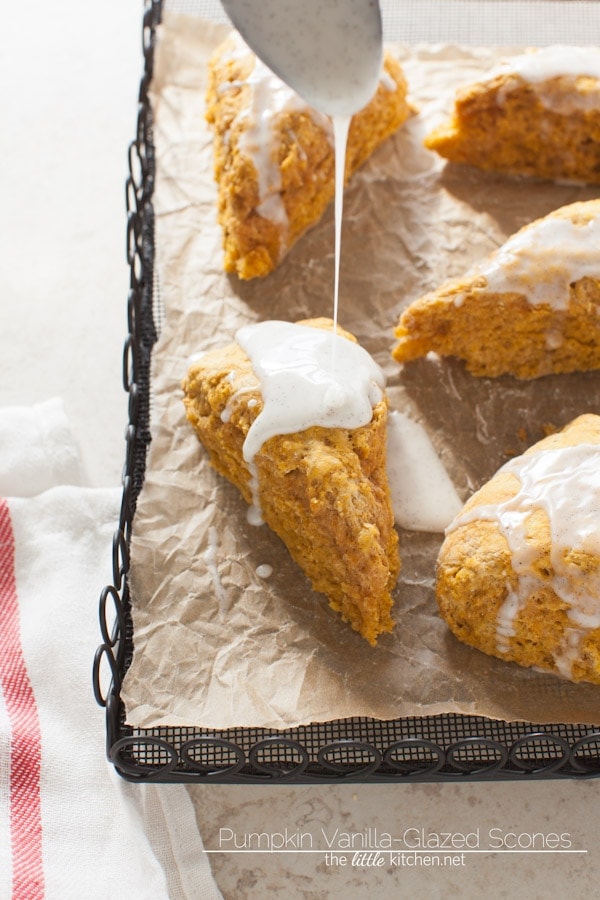 It's funny because I wouldn't say that I'm pumpkin-obsessed at all but when I saw my friend, Gina, on QVC promoting her new cookbook: The Skinnytaste Cookbook: Light on Calories, Big on Flavor and one of the recipes they tasted and talked about were these scones. I knew what I wanted to make.
And guess what? I love love love them! They are light and fluffy and packed full of flavor. I was telling friends last night, if you don't love pumpkin you'll still love these scones and if you love pumpkin, you'll love these scones. Hope that makes sense!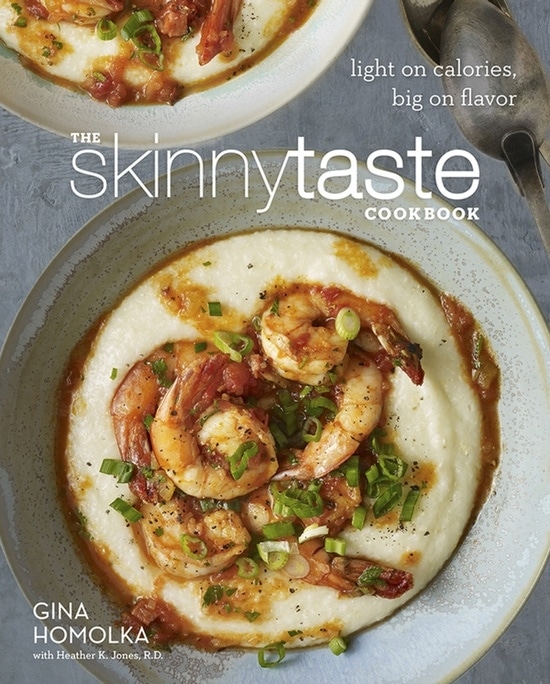 Gina has a wonderful blog called Skinnytaste — same name as her cookbook. She cooks amazing food that tastes great but low on calories. I love that she refuses to sacrifice flavor for being healthy. I met Gina several times through blogging but didn't get to spend much time with her until a brand trip several years ago. She is a ray of light, so positive, so genuine and so friendly and open. I just can't say enough about her, I love her to pieces. I'm so thankful to be able to call her a friend and I'm so proud of her, her blog and her cookbook. She worked so hard and it shows.
Her cookbook completely is gorgeous (photographed by Penny De Los Santos) and the recipes are so creative and accessible. There's so much that I want to make including Noodle-less Zucchini Lasagna. I LOVE zucchini…it's just genius!
By the way, I'm also giving away a copy of the Skinnytaste Cookbook!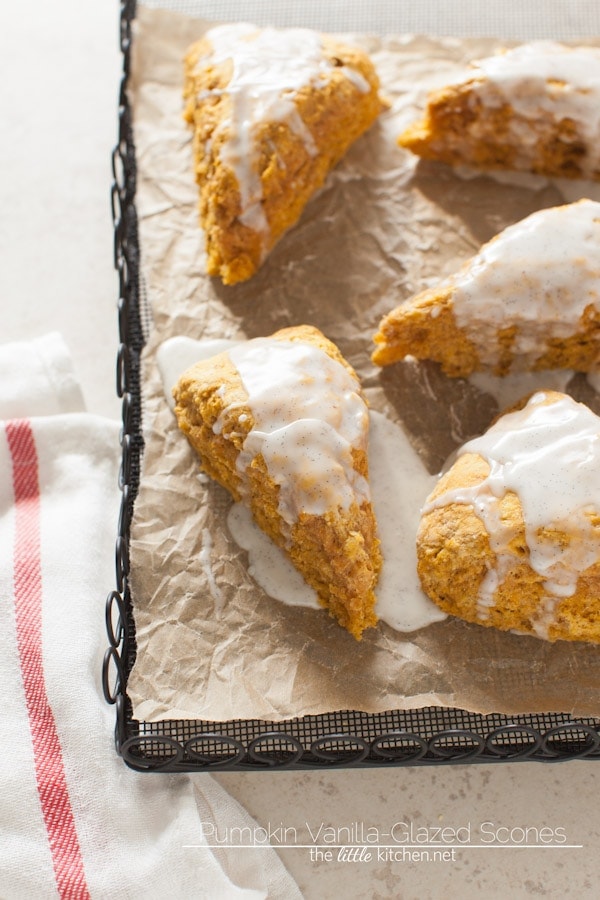 Back to these scones. The vanilla bean glaze…seriously.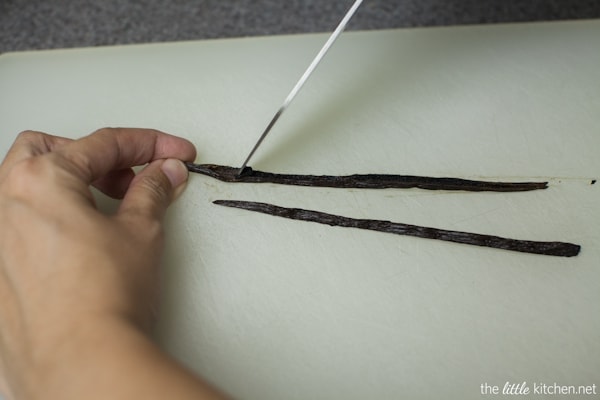 Can you believe this is the first time I cut into a vanilla bean? It's mesmerizing…like caviar for bakers.
These scones are incredibly easy to put together.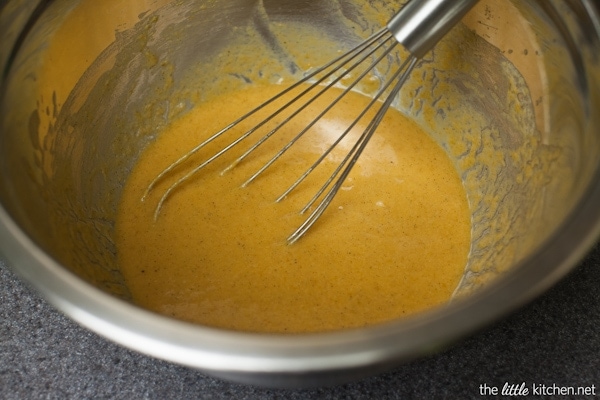 Using a whisk, mix all of the wet ingredients except the butter.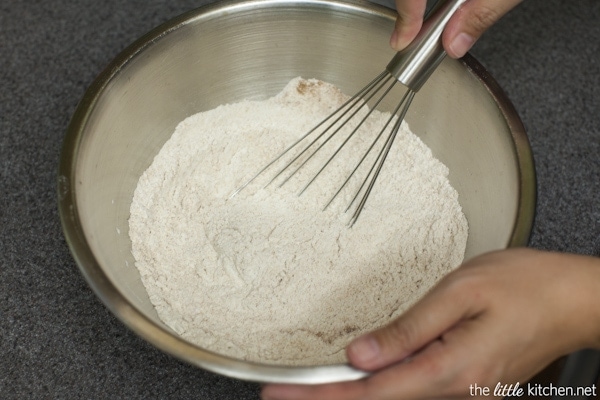 Whisk the dry ingredients.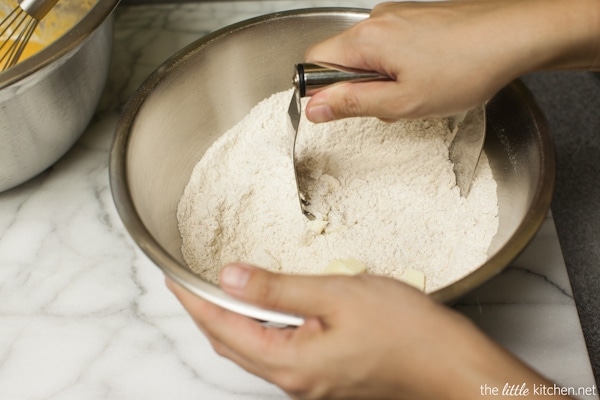 I cut in the butter into the dry ingredients with a pastry blender.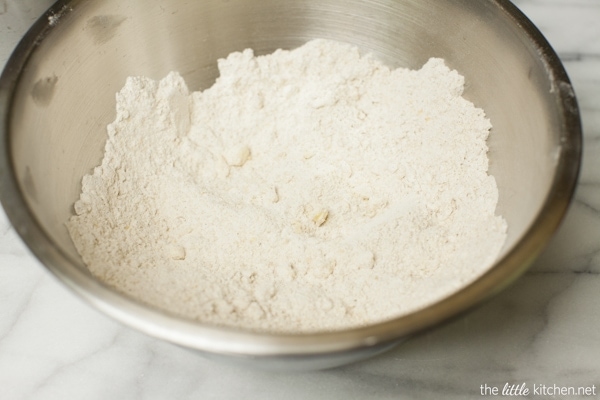 It should look like this.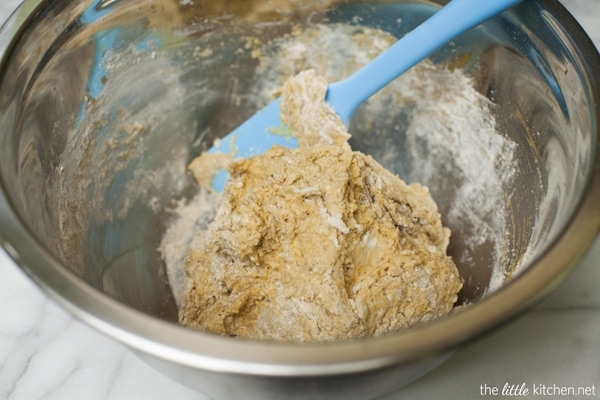 Now, mix in the wet ingredients and you have your dough.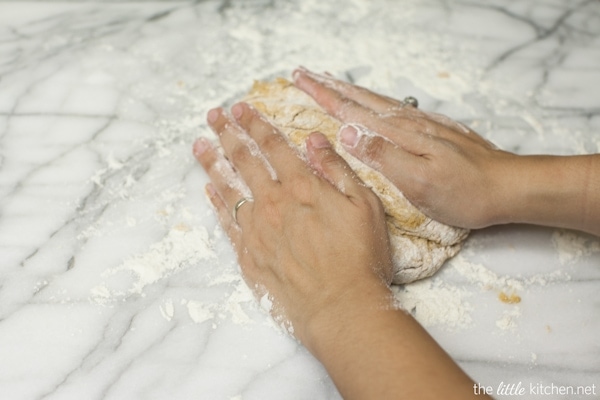 Knead it a few times.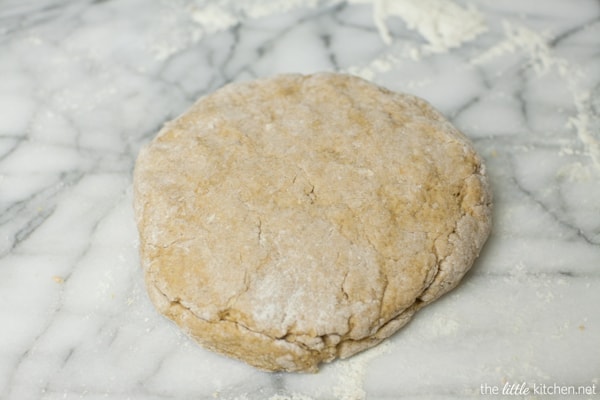 Shape into a 9-inch circle.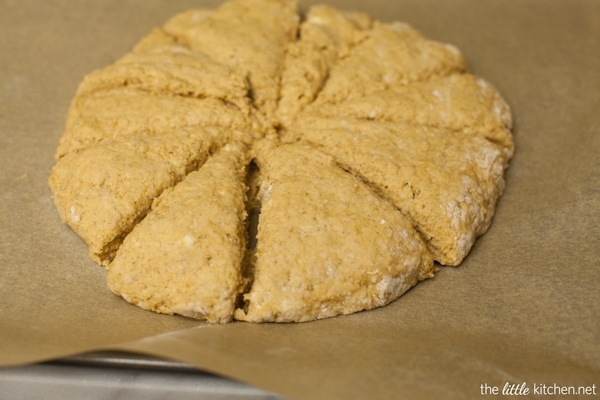 I put it on parchment paper on a baking sheet and then cut the wedges. Bake just like this.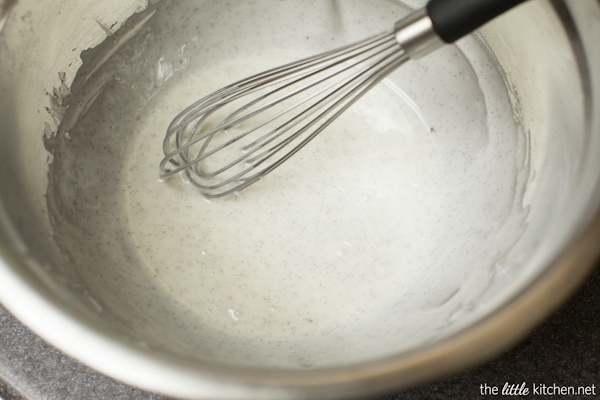 Make your glaze…umm I think I could have drank the glaze.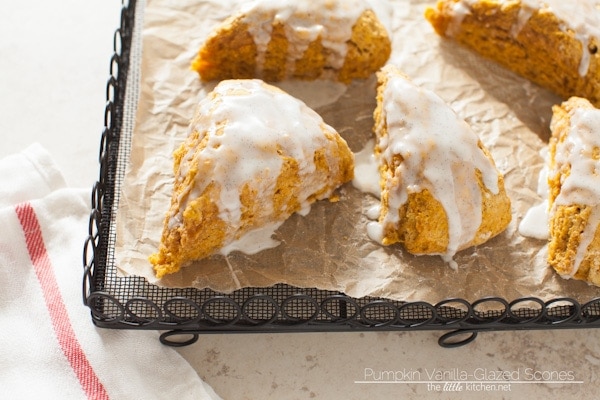 Scones! So light, fluffy, creamy and pumpkiny but not too pumpkiny. They are just perfect. I might be snacking on one right now. These are so hard to share.
Recipe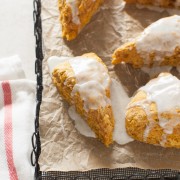 Print
Pin
Pumpkin Obsessed Vanilla-Glazed Scones Recipe
Ingredients
Scones
cooking spray or oil mister

1/2

cup

cold low fat 1% buttermilk

1

large egg

1

teaspoon

pure vanilla extract

5

Tablespoons

canned unsweetened pumpkin puree

1/4

cup

packed dark brown sugar

1

vanilla bean

1

cup

whole wheat flour

1

cup

unbleached all-purpose flour

,

plus more for the work surface

1

Tablespoon

baking powder

2

teaspoons

pumpkin pie spice

1/4

teaspoon

ground nutmeg

1/4

teaspoon

ground cinnamon

1/2

teaspoon

kosher salt

3

Tablespoons

very cold butter

,

cut into small pieces
Glaze
2

Tablespoons

cold fat-free milk

1

cup

powdered sugar

,

sifted
Instructions
Preheat the oven to 375 degrees F. Spray a baking sheet with oil.

For the scones. In a medium bowl, whisk together the buttermilk, egg, vanilla, pumpkin puree and brown sugar. Using the tip of a sharp knife, cut along the length of the vanilla bean to split it open. Scrape half of the seeds into the bowl and whisk well; reserve the remaining seeds for the glaze.

In a large bowl, whisk together the flours, baking powder, pumpkin pie spice, nutmeg, cinnamon and salt. Using a pastry blender or 2 knives, cut in the chilled butter until the mixture resembles coarse meal. Add the buttermilk mixture and stir until just moist.

Turn the dough onto a floured work surface and knead light four times with floured hands. Transfer the dough to the baking sheet and shape into a 9-inch round about 3/4 inch thick. Using a knife, cut the dough all the way through into 12 wedges.

Bake until golden brown, 18 to 20 minutes. Transfer to a wire rack and let cool for about 10 minutes before glazing.

For the glaze: Meanwhile in a medium bowl, whisk together the remaining seeds from the vanilla bean and the milk. In another medium bowl add the powdered sugar. Using a spatula mix in the milk and combine well until it is mixed through and forms a thick glaze.

Put the scones on parchment or wax paper and drizzle the vanilla glaze over the scones using a spoon. Alternatively you can dip the tops of the scones into the glaze, and then let them sit on the paper to harden.

Serve warm. Leftovers can be stored in airtight containers for up to 2 days.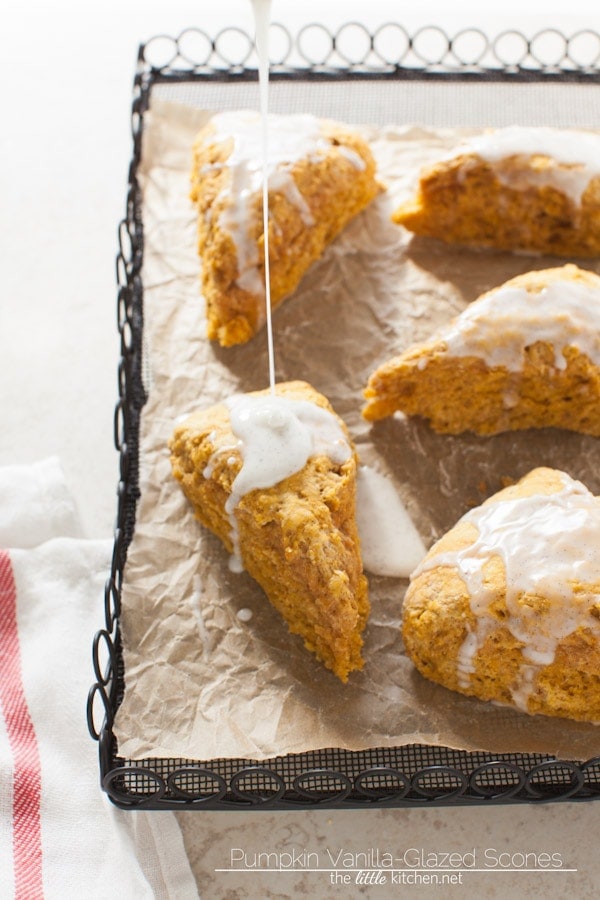 Disclosure: I did receive a review copy from the publisher but I would have bought this cookbook anyways, actually I did buy a copy from Amazon! There are affiliate links in this post.