Chocolate Chip Cookie Cups with Unicorn Frosting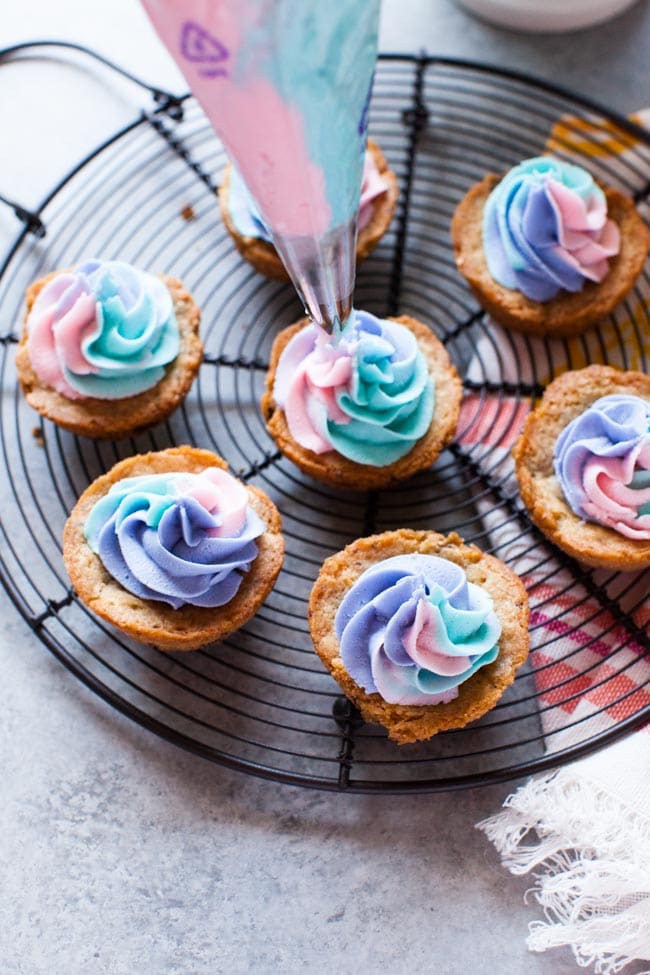 This post is sponsored by White Lily.
Since I made these peanut butter cookie cups at the request of Curtis last year, I had to make these chocolate chip cookie cups as well. Because when he drew that diagram for me, he also talked about the chocolate chip cookie ones.
I made these a few months back and shared them with friends and they were a HUGE HIT. I'm so excited to share these with you!
Chocolate chip cookie cups with frosting or icing…however you call it. But I had to, just had to add the unicorn frosting bit. What do you think?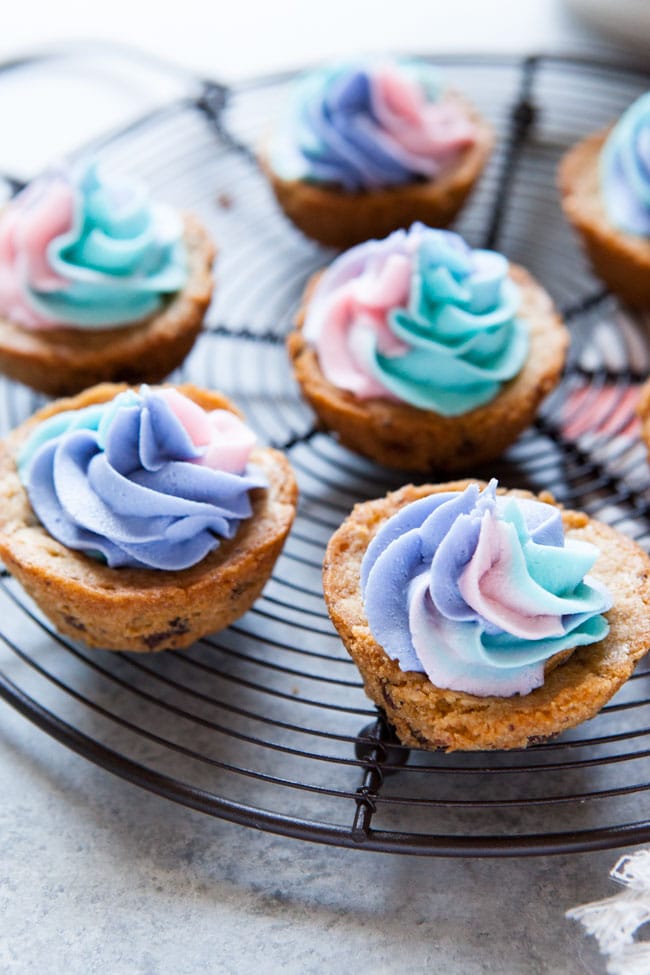 Supplies you'll need for this recipe: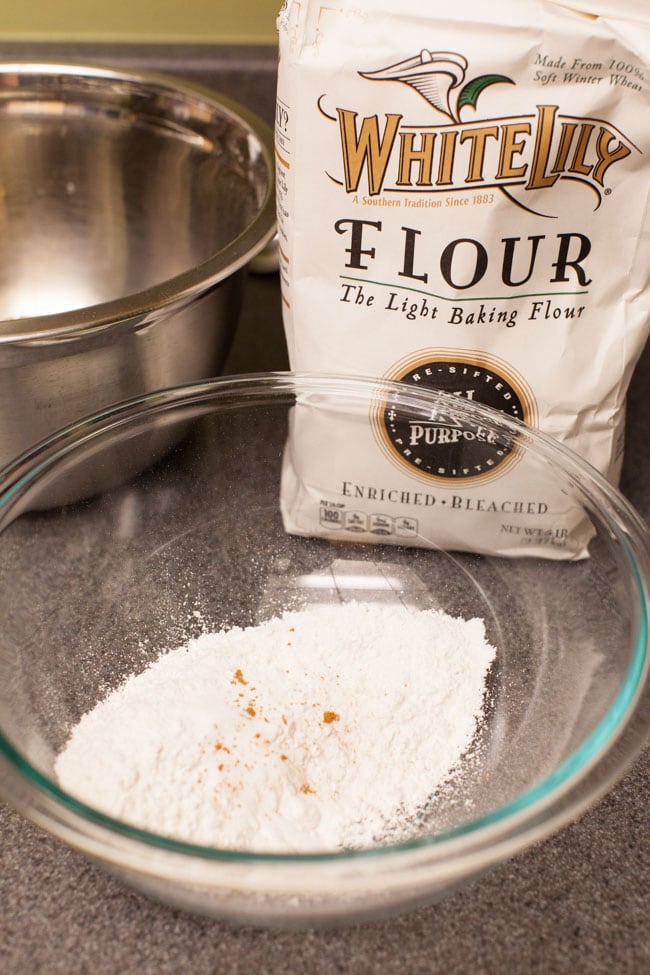 Let's start with the flour. My favorite flour to bake with. I always mix the dry ingredients together first.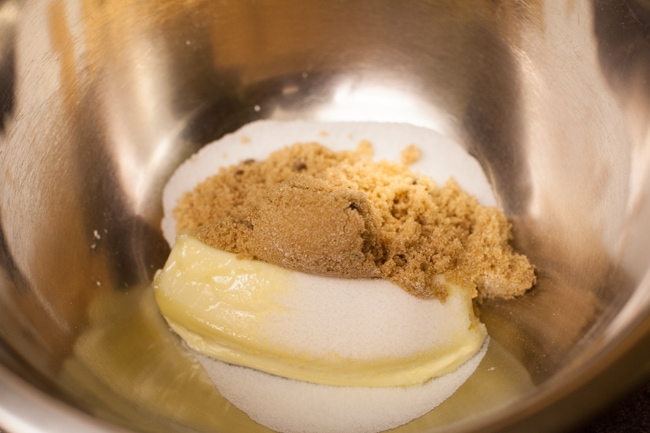 Then, I mix both sugars and the butter together.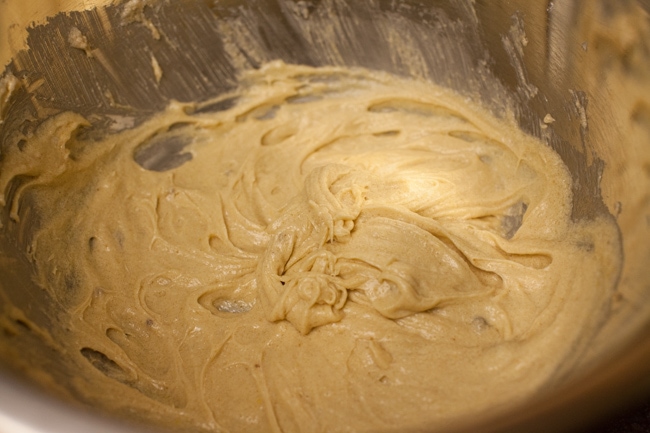 Then, mix together with vanilla extract and egg.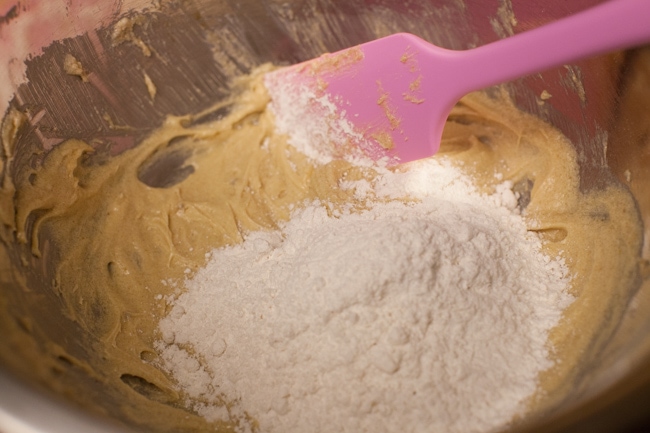 In two batches, add the flour mixture and mix together.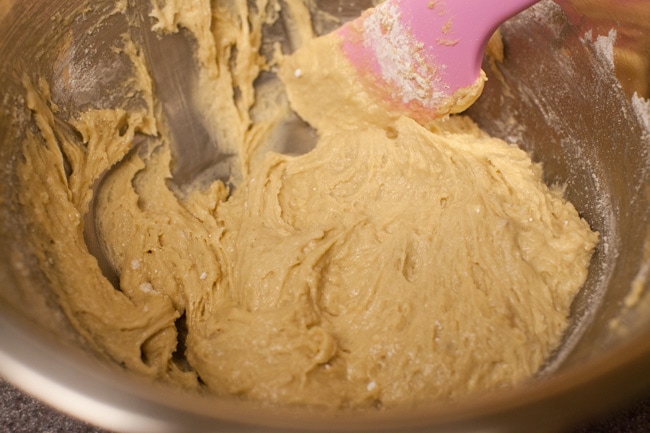 Don't over mix.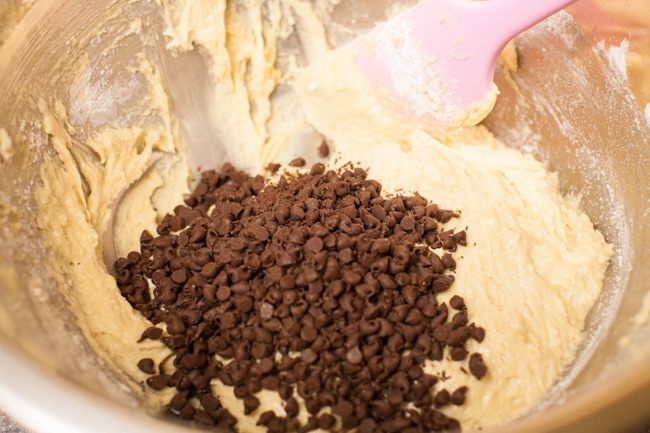 Add the miniature chocolate chips. Since these cups are small, the miniature ones work the best!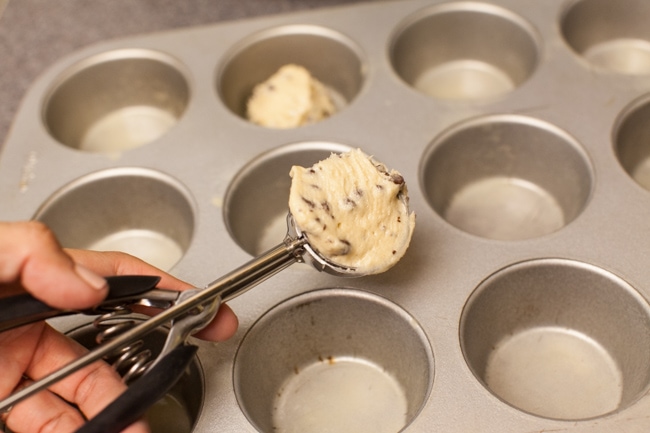 Spray your nonstick muffin pan and use your cookie scoop to scoop uniform sized cookies into the muffin pan.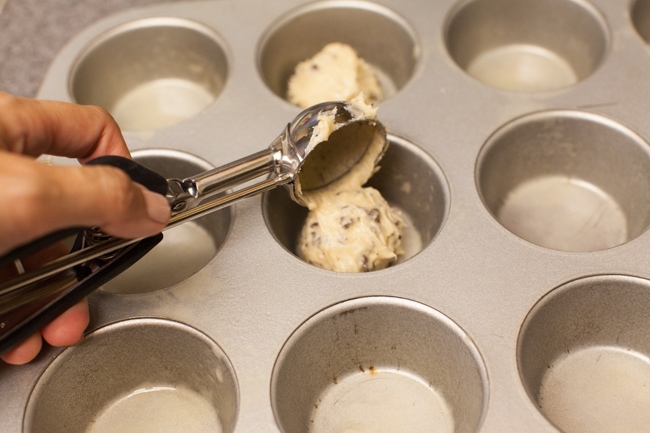 Super easy. You don't have to push the cookies down or anything.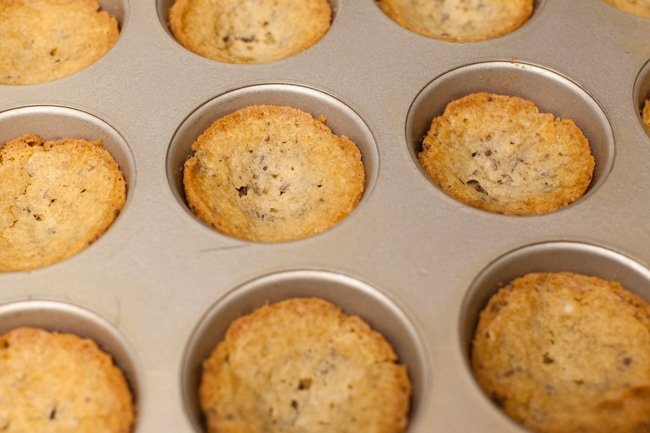 They automatically bake domed in. Perfect for the icing!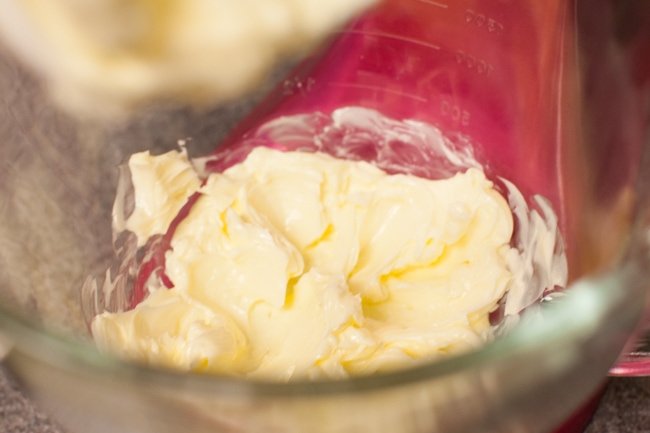 Add the butter to your stand mixer and mix.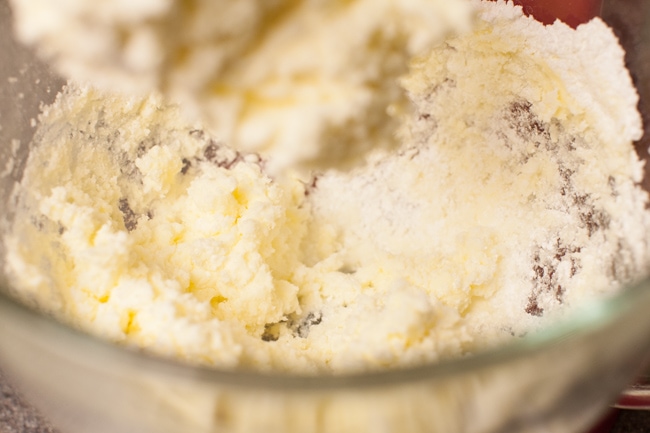 Add the powdered sugar in batches (don't add it all at once!).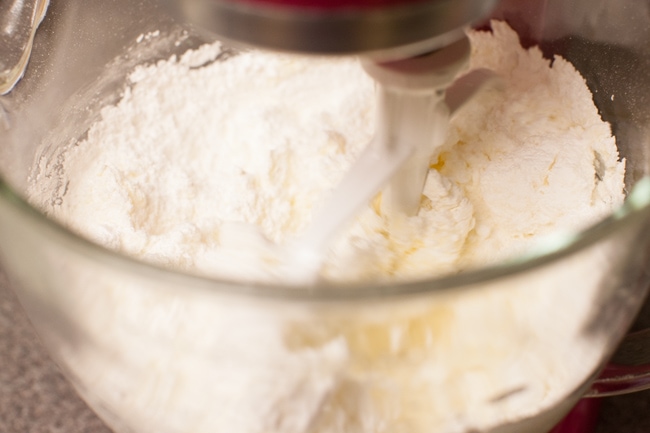 Once you have all of the powdered sugar mixed in…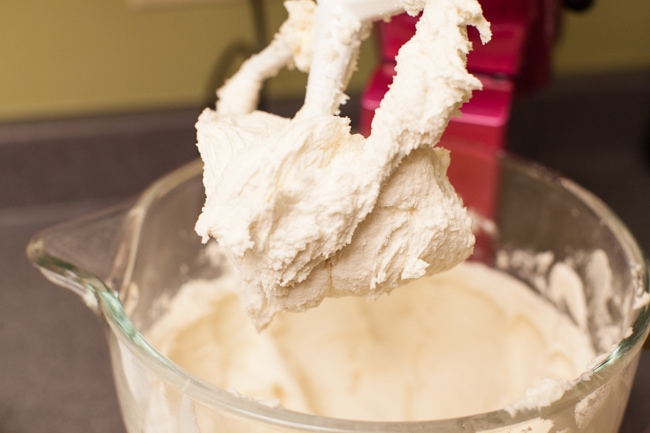 add the milk in one tablespoon at a time. Then, mix it for 5 to 6 minutes.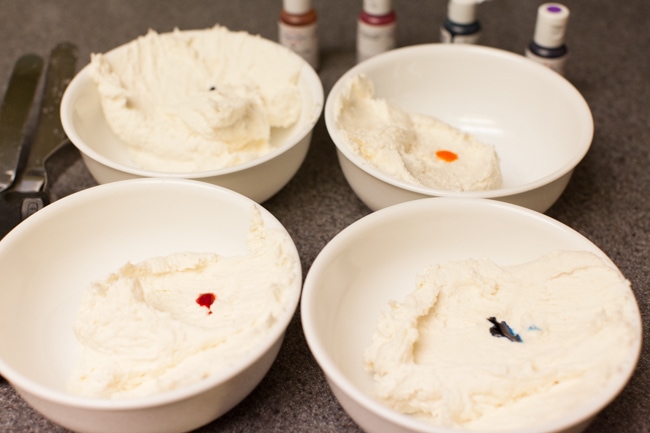 Split the frosting up in bowls to mix your colors.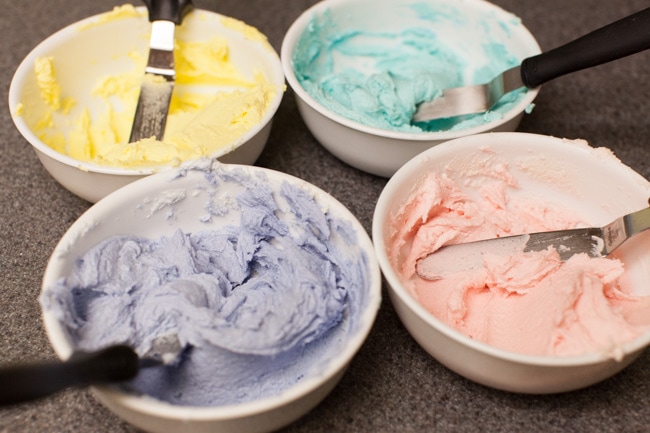 Pretty colors, right?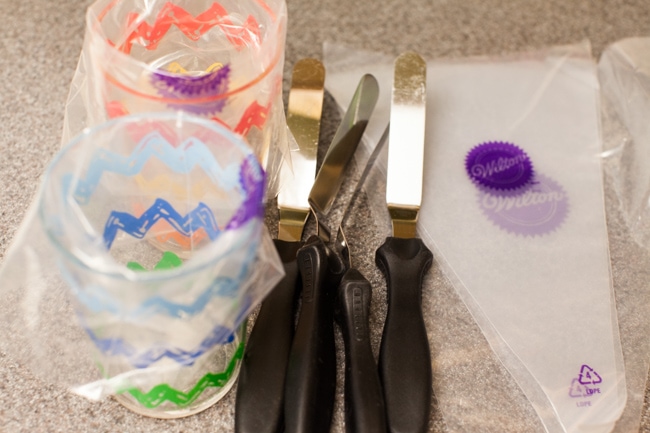 Set up your piping bags, I put them into cups so I can easily put the frosting in.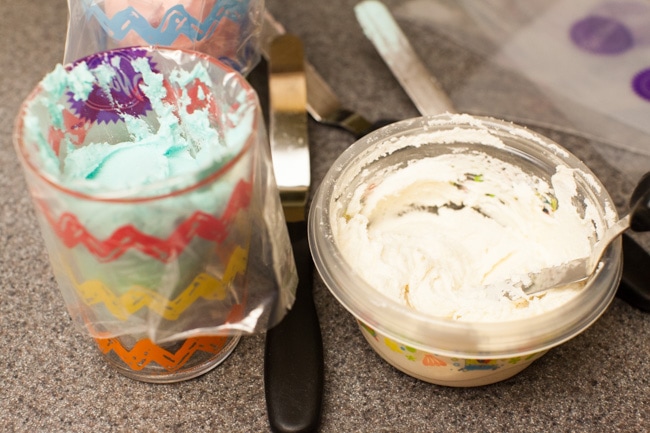 Using the angled spatula, add the frosting to the bags.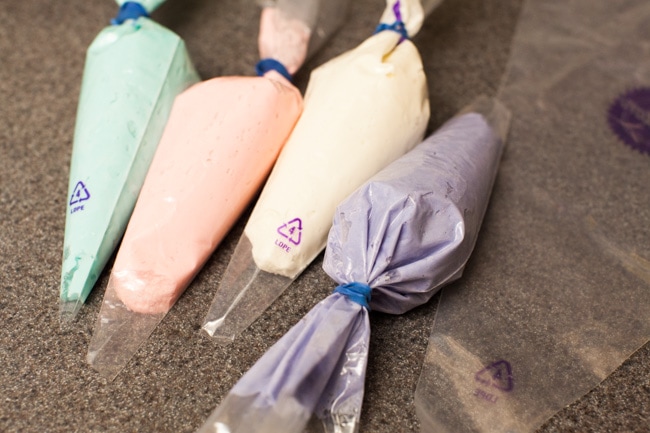 Add a rubber band to the top and then cut the ends of the bags.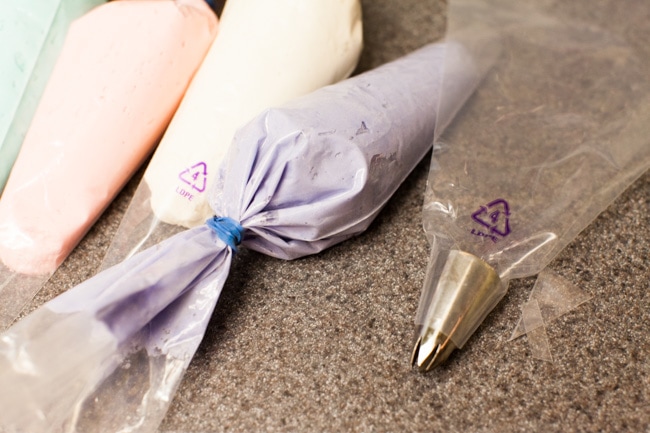 Set up the large piping bag with the tip.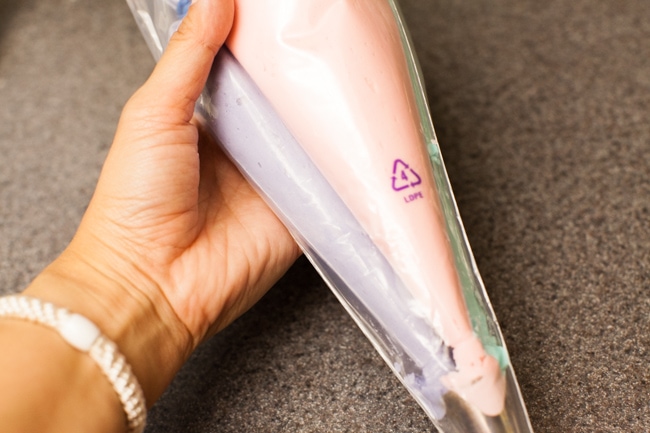 Then, put all of the frosting bags into the large one…I thought I could fit 4 into it but I couldn't! So I just used three colors. 🙂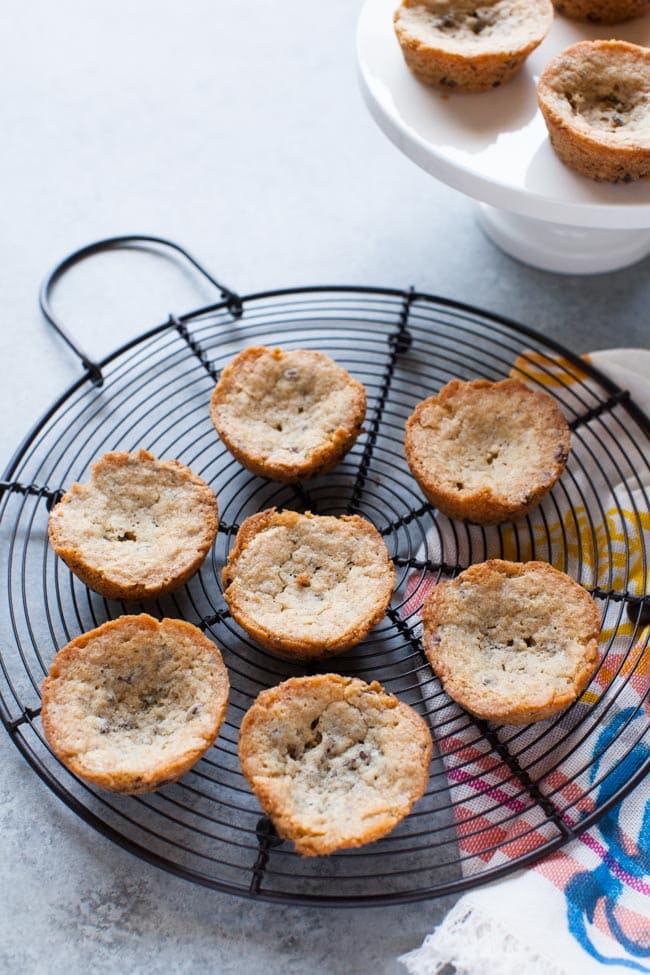 Get your chocolate chip cookie cups ready to frost.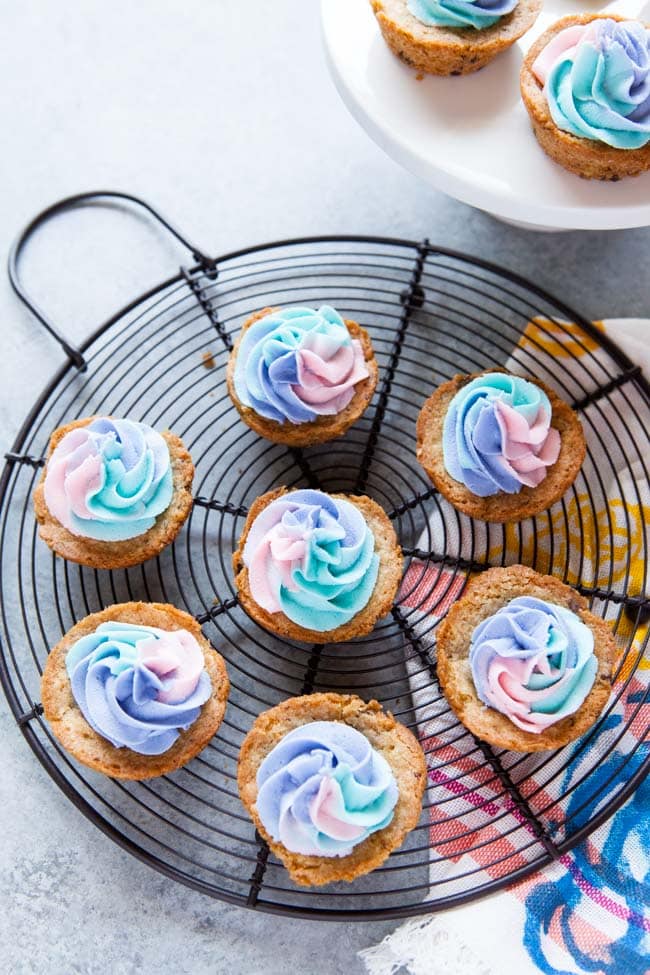 Frosting them is easy. It just takes some time and you'll get used to the pressure you need to put on the bag to get an even design on the frosting.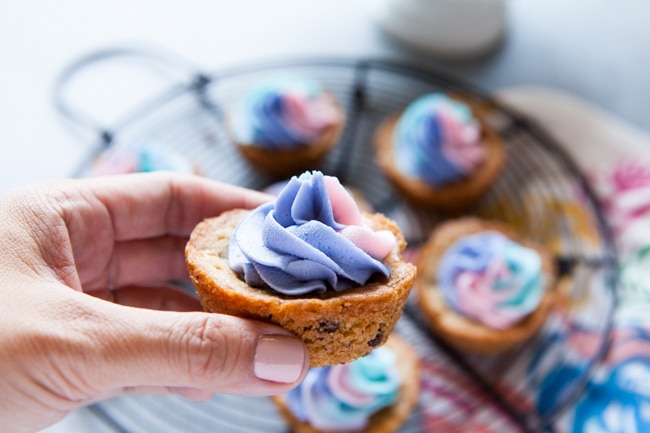 These are sooo good! I know you'll love them!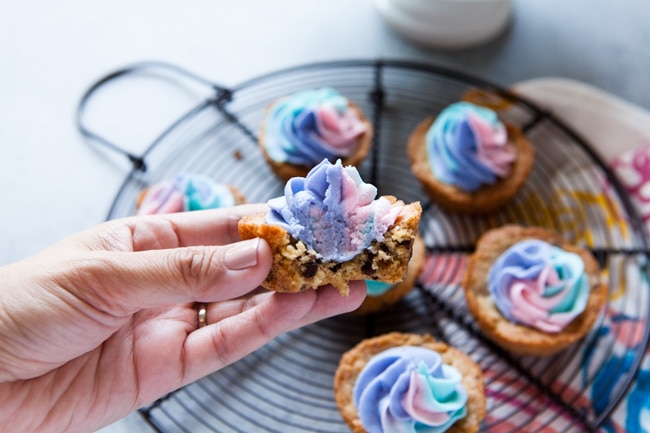 I can't wait to make them again!! I have a couple of friends who mention these every time I see them!
And Curtis loved them too!
Recipe
Chocolate Chip Cookie Cups with Unicorn Frosting Recipe
Yield: Makes 12 to 14 cookie cups
Prep Time: 45 minutes
Cook Time: 15 minutes
Total Time: 1 hour
Ingredients:
Chocolate Chip Cookie Cups
1 cup White Lily all-purpose flour
1/4 teaspoon salt
1/2 teaspoon baking soda
pinch of ground cinnamon
1 Stick (1/2 cup) unsalted butter, room temperature
1/2 cup packed light brown sugar
2 Tablespoons granulated sugar
1 large egg, beaten
1/2 teaspoon pure vanilla extract
1/2 cup miniature semisweet chocolate chips
Unicorn Frosting
2 Sticks (1 cup) unsalted butter, room temperature
1 Tablespoon pure vanilla extract
2 pounds powdered sugar, sifted
1/4 cup whole milk (maybe a little more)
Directions:
Chocolate Chip Cookie Cups
Prepare a muffin tin by spraying with nonstick baking spray. Heat oven to 350 degrees F.
Add White Lily flour, salt, baking soda and ground cinnamon to a medium sized mixing bowl. Mix together and set aside.
Add butter and both sugars to a medium sized mixing bowl. Using an electric hand mixer, cream the butter and sugars together. Add vanilla extract and the egg and continue mixing.
In two batches, add the flour mixture and combine with a rubber spatula, taking care to not over mix. Scoop cookie dough into the prepared muffin tins using a medium cookie scoop. Bake for 13 to 14 minutes, or until a toothpick inserted in the center of a couple of cookie cups comes out with crumbs.
Remove from the oven and place the muffin pan on a cooling rack. Allow to cool at least 10 minutes before removing.
Unicorn Frosting
Add butter to the bowl of a stand mixer and mix together with vanilla extract. Add powdered sugar in batches (being careful to not add too much at a time or you'll have powdered sugar everywhere). Mix until combined. Add the milk, one tablespoon at a time, then mix for 5 to 6 minutes on medium speed.
Add frosting to three bowls and split the frosting evenly. Color the frosting accordingly. For the blue, I used one drop of sky blue. For the purple, I used one drop of regal purple and two drops violet. For the pink, I used one drop soft pink and one drop deep pink. Mix with a different angled spatula. Refrigerate the frosting until ready to use.
If refrigerated, allow the frosting to sit on the counter for at least 20 minutes.
Add the frosting to piping bags set up in a cup or glass (to make it easier to add as well as less mess). Cut the ends of the piping bags and then add to a prepared 16-inch piping bag that's fitted with a 1M tip. Push the bags down and pipe onto cooled cookie cups to make the colored swirl you see in my photos.
Notes:
I use gel food coloring to color my buttercream.
Have you tried this recipe?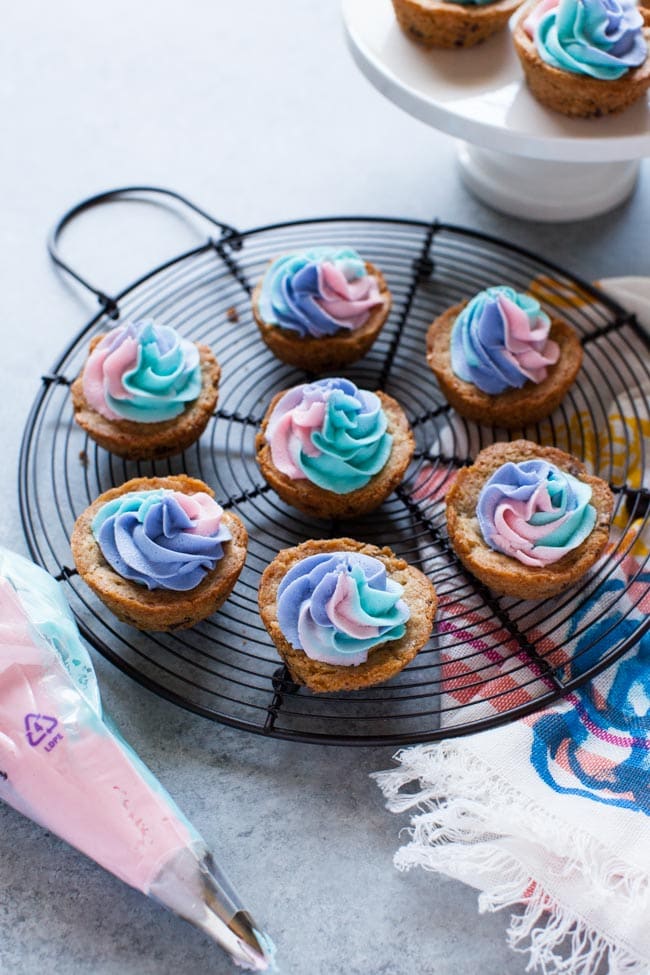 Disclosure: This post is sponsored by White Lily. All opinions are my own. Thank you for supporting brands that I work with, it allows me to keep doing what I love; sharing on The Little Kitchen.