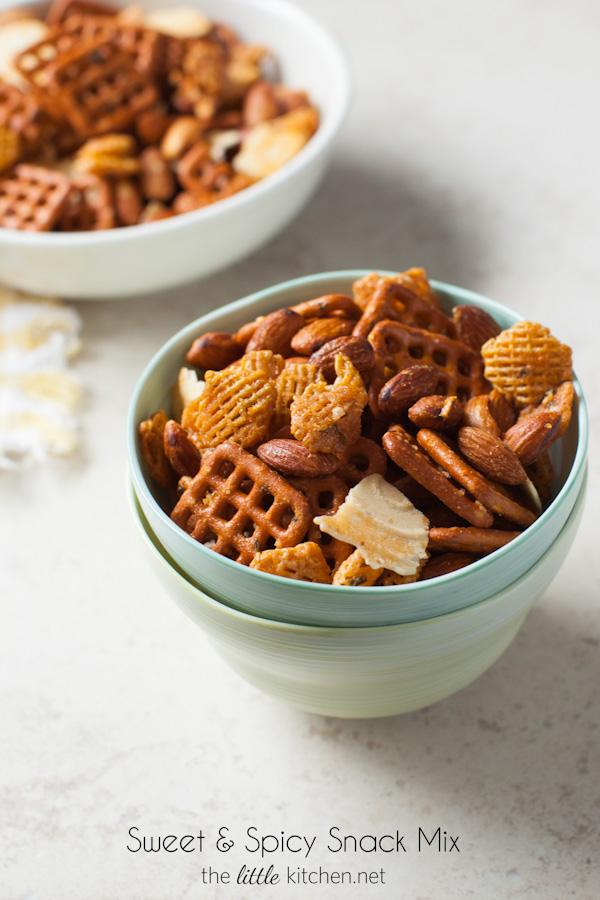 Snacks…snacks…snacks…I have to have them around, in my purse or carry on bag when I travel because I'm always hungry. I actually annoy the heck out of Curtis all the time because I'm always hungry. Hehe
When I came home from a fun trip with blogger friends in Utah, where Land O Lakes shared this wonderful Snack Mix with Roasted Almonds and Coconut…I knew I had to make it and of course make a version that's spicy!
Before I talk about trip, I wanted to announce that I relaunched my portfolio site at juliedeily.com. I'm sharing some of my work there as well as blog posts about social media and blogging. I'm so excited to share that with you!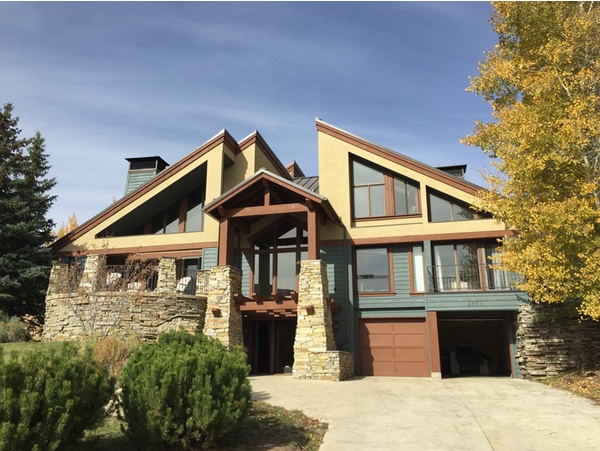 Maria and Heidi organized this wonderful retreat for a few blogger friends and we stayed at this wonderful house at Deer Valley Resort.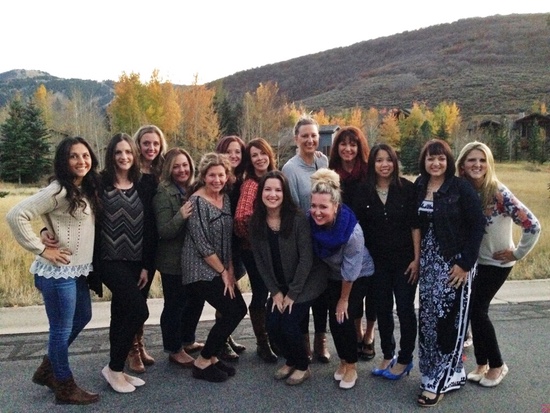 I spent some time with these lovely ladies: Gina, Maria, Ali, Shelly, Kelley, Rachel, Sommer, Lindsay, Heidi, Jenny, Sandy, me (haha), Dara and Amanda!
I feel so fortunate to have great blogging friends, who I call my co-workers and peers and never want to come across as bragging (just want to be clear) but when you love what you do and get to spend time with your friends while doing it, that's pretty fortunate, right? I hope I never take it for granted. We had a blast…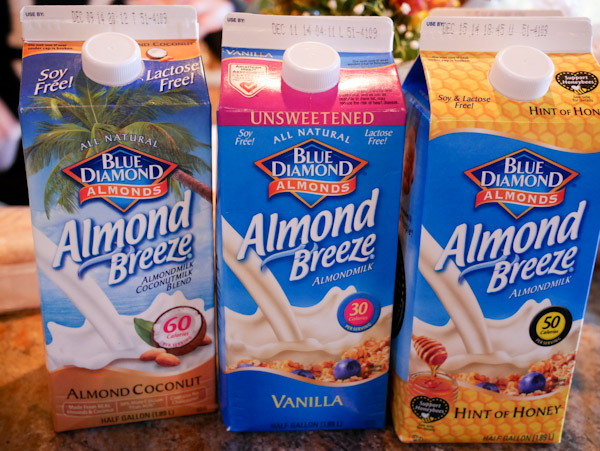 Breakfasts, lunches, dinners and SNACKS all provided by wonderful sponsors; such as Almond Breeze, Blue Diamond, Land O Lakes, DeLallo, Whole Foods, Tillamook and President Cheese. We were spoiled.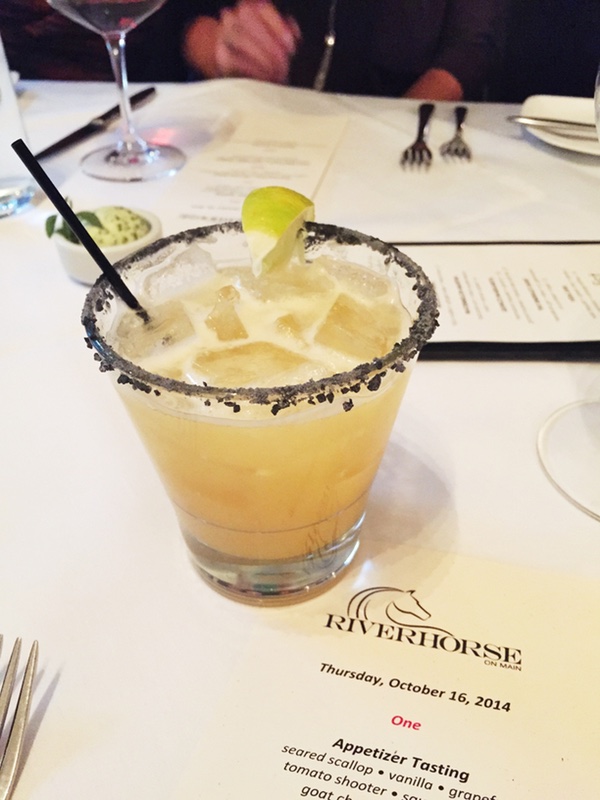 The first night we had dinner at RiverHorse on Main…it was amazing…including this quince margarita with black sea salt…it was out of control…and the food. We had Utah wild trout…after that, I kind of wanted to move to Utah.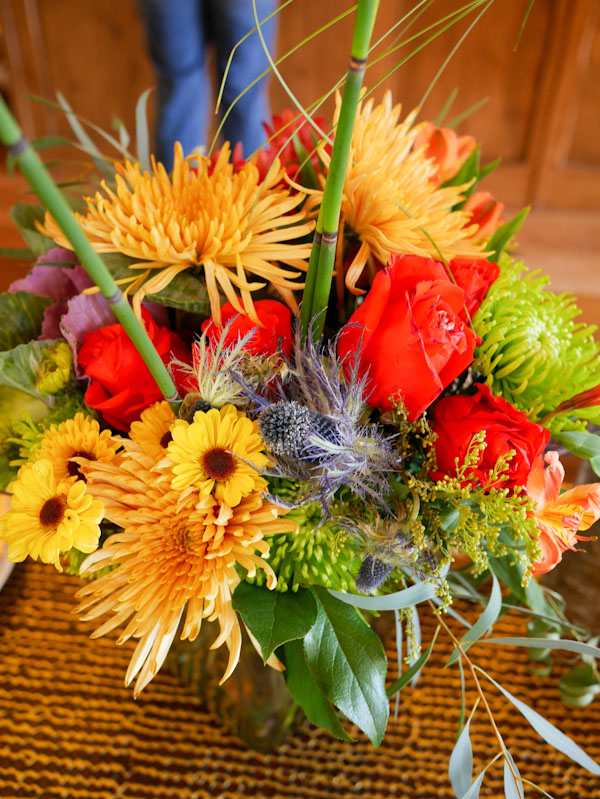 I inserted a photo of flowers from the retreat because I love them. I buy flowers once a week now and arrange them in jars…one jar in the kitchen and one on my desk. Flowers make me smile! If you love flowers, treat yourself to them, you don't have to ever wait for someone else to buy them for you.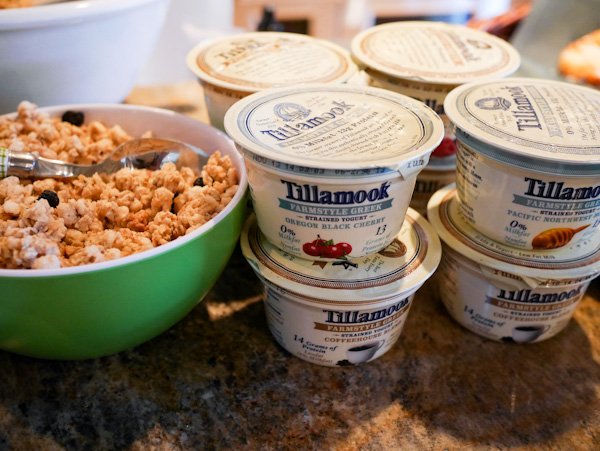 Have you tried Tillamook's greek yogurt yet? I'm a fan! Especially of the cinnamon hazelnut one!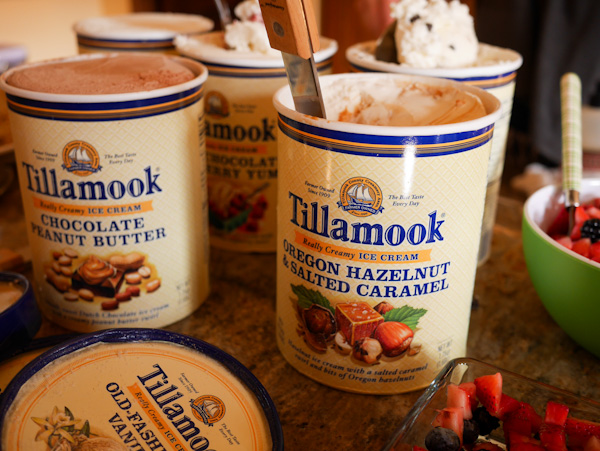 Umm, we had an ice cream bar too…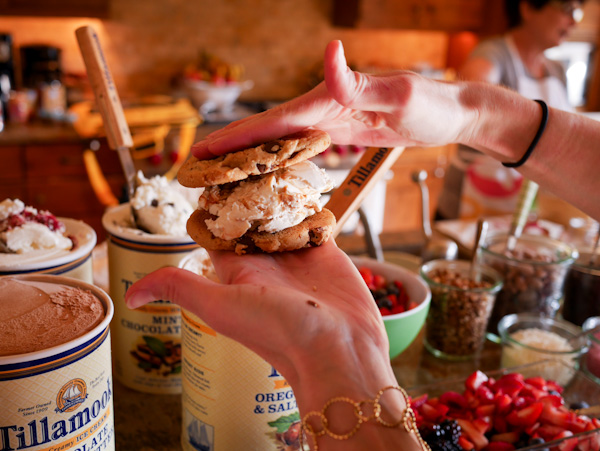 Complete with cookie ice cream sandwiches. Swoon! I really am sad that I can't get Tillamook ice cream in Florida! I wish they did a mail order program…the hazelnut & salted caramel is to die for. I love strawberry and the marionberry pie flavors (with actual pie crust pieces in them!) and we got to try some new yet to be released flavors too! Seriously, if you can walk into your grocery store and buy Tillamook ice cream, I'm completely jealous of you.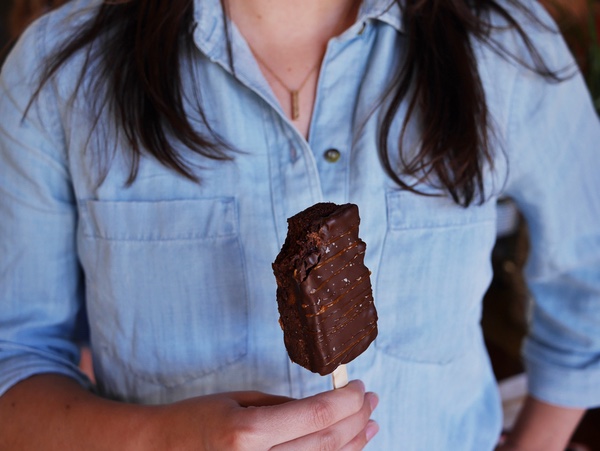 Snack alert! We had these amazing brownie pops dipped in chocolate and salted caramel made by one of the pastry chefs at Deer Valley. (Lindsay's my model!)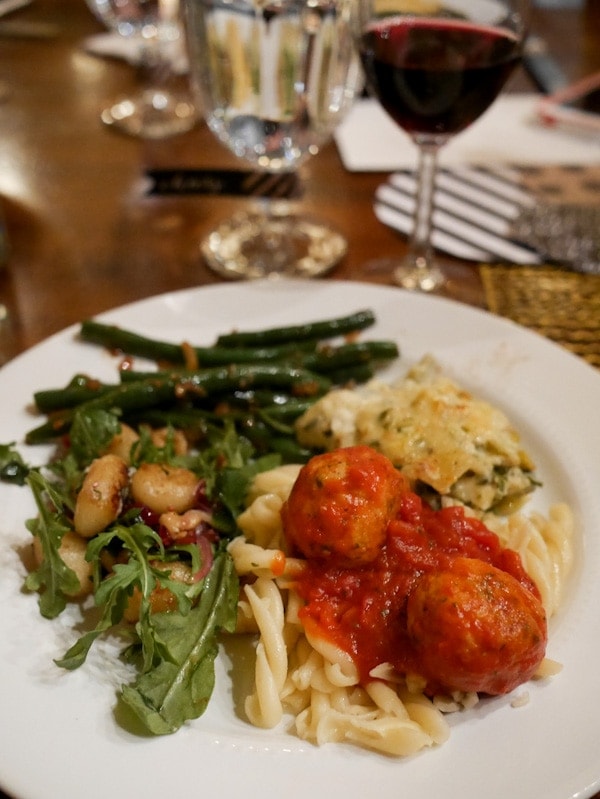 The Land O Lakes team made us an amazing dinner all made with Land O'Lakes Saute Express! Some new recipes I want to add to the rotation!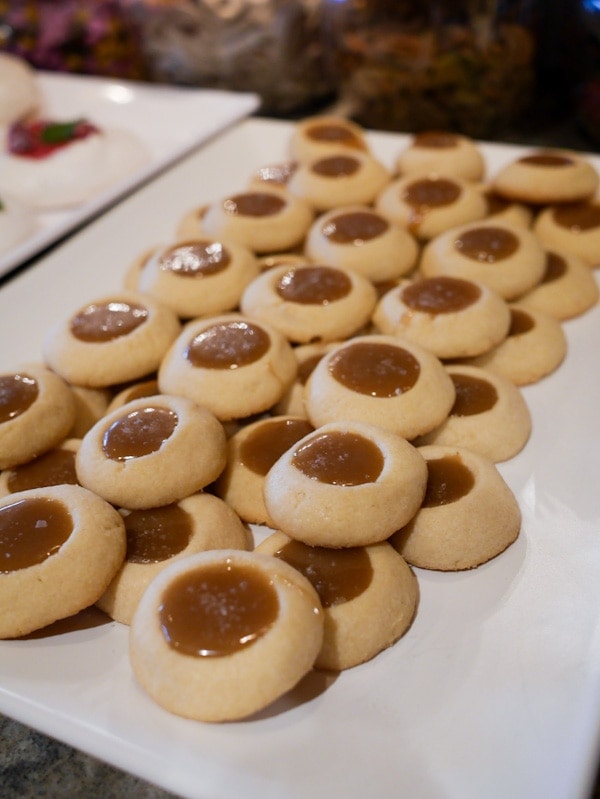 Salted Caramel Thumbprint Cookies – these were amazing!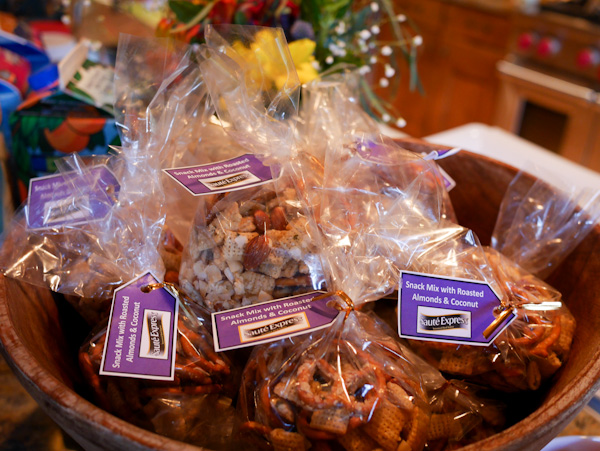 And those amazing snacks…that I had on my flight home.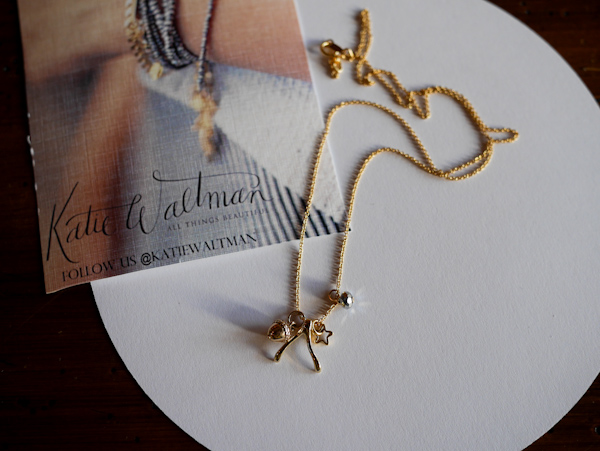 The next day, we had an amazing speaker named Courtney Carver who really spoke to me and inspired me tremendously. She's amazing and I'm so thankful to Heidi for having her speak! I had an amazing epiphany when she spoke and it's helping me shift gears and set new goals for 2015. Not sure Courtney or Heidi knows how thankful I am! And Katie Waltman, amazing jewelry designer let us pick out charms and she made necklaces for us. So obsessed with my necklace. You should check her out on instagram too!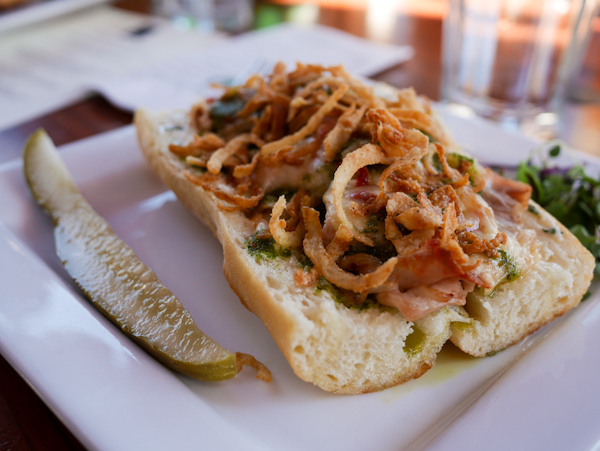 We had lunch at Park City's Grocery Cafe and go to taste of their new menu items…Roasted Pork Loin Baguette…was amazing. The pork loin was roasted and then sliced super thin. This makes me want to buy a meat slicer, is that crazy? Don't answer that.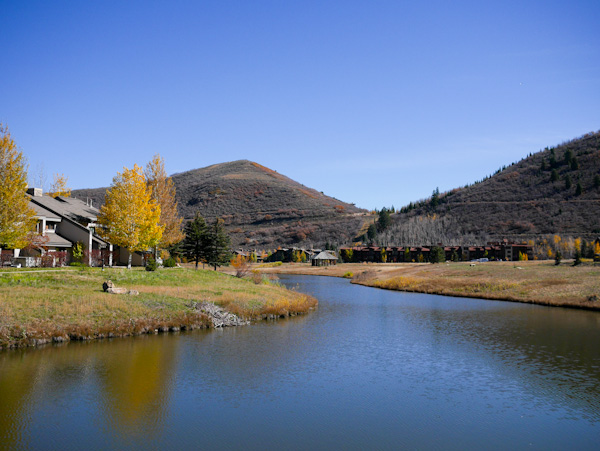 And the views from the cafe…breathtaking.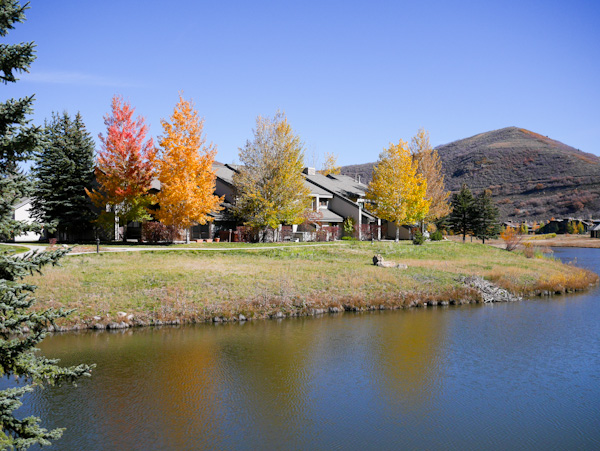 Sigh…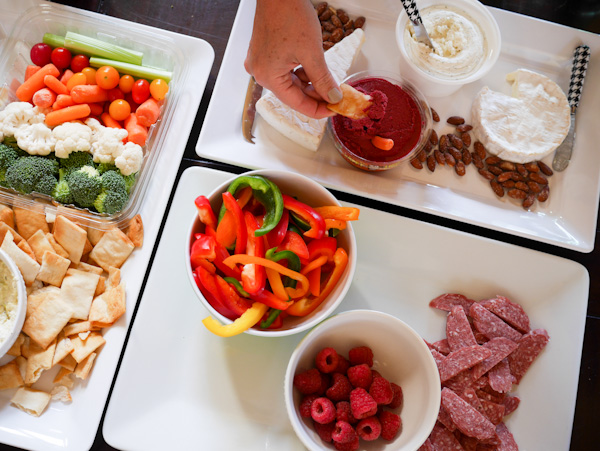 A couple of hours later, we had snacks…surprise surprise. Wonderful goodies from Whole Foods, President Cheese and the DeLallo Foods salami…soo soo good!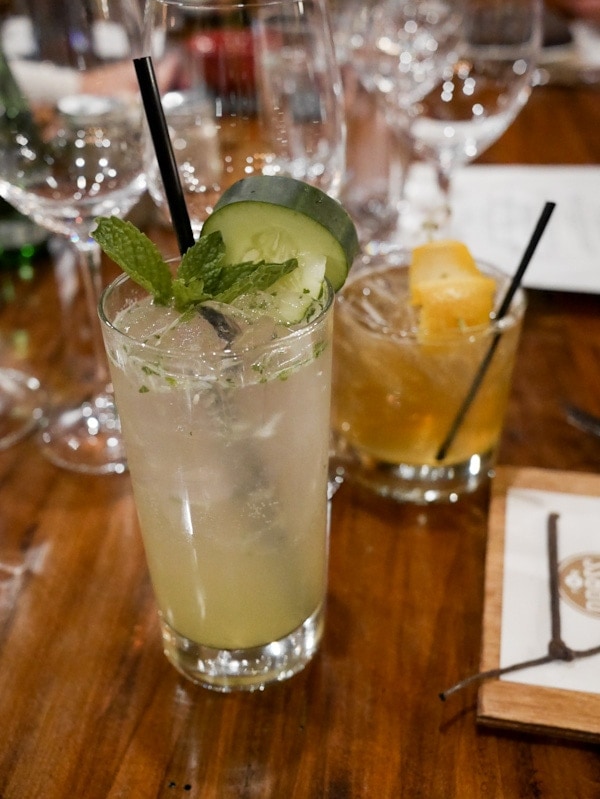 Dinner to end the retreat was at The Brass Tag…this amazing cocktail was called the Stargazer with gin, cucumber, mint and lime. It was lovely and…and so was the 15 course meal we had!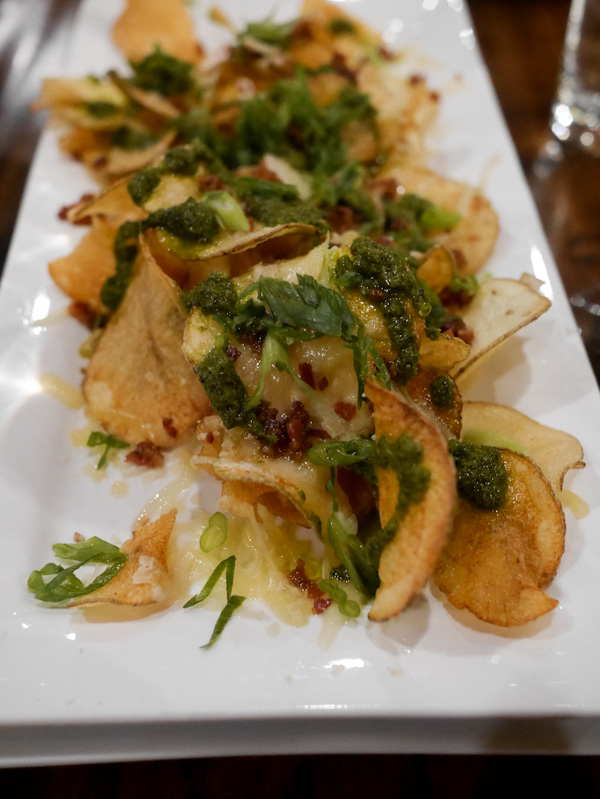 It's too embarrassing to show you all of the food we had, so I'll show you some of it. These chimichurri chips…I want chimichurri on everything. 🙂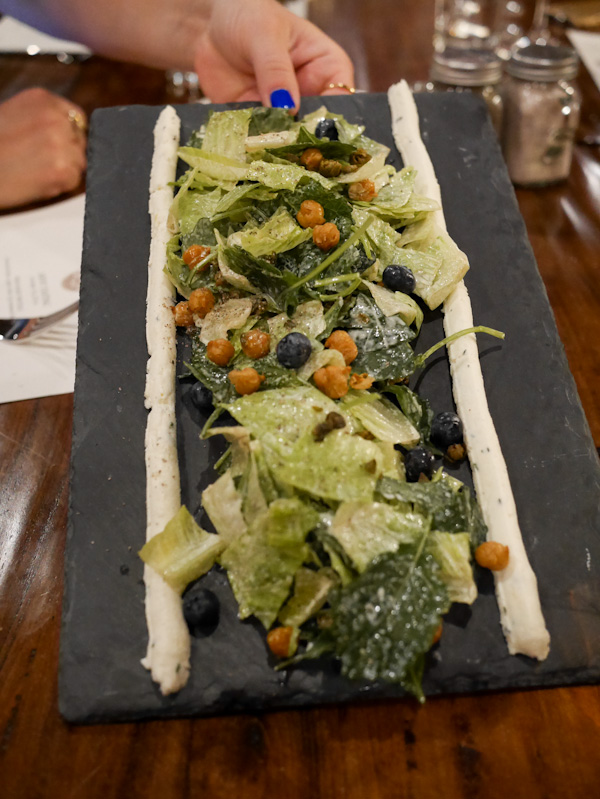 And this amazing romaine and kale salad with blueberries and the rolls on the sides are a lemon ricotta…must steal this idea for a salad! 🙂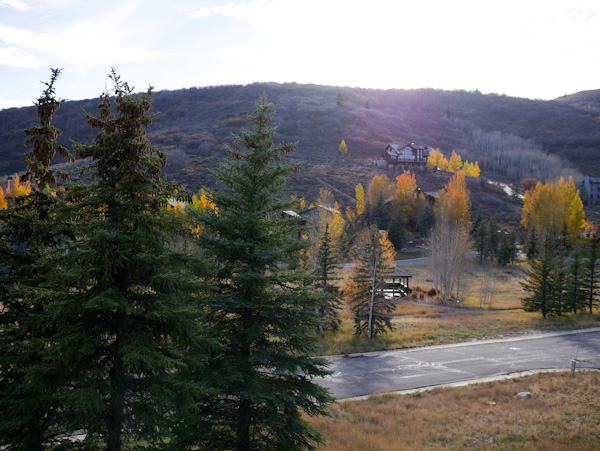 Again, the views. My first time visiting Utah, other than the airport…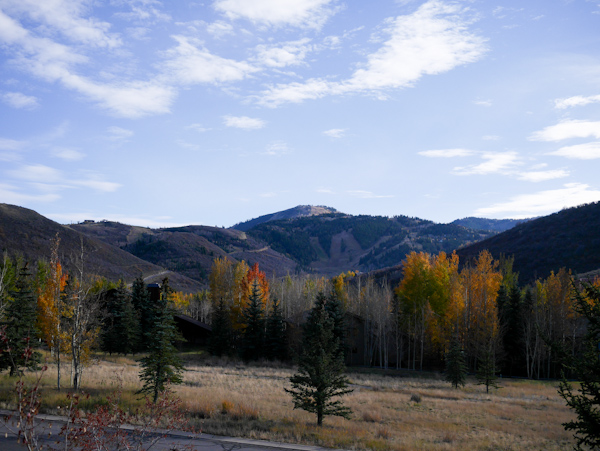 And I loved it!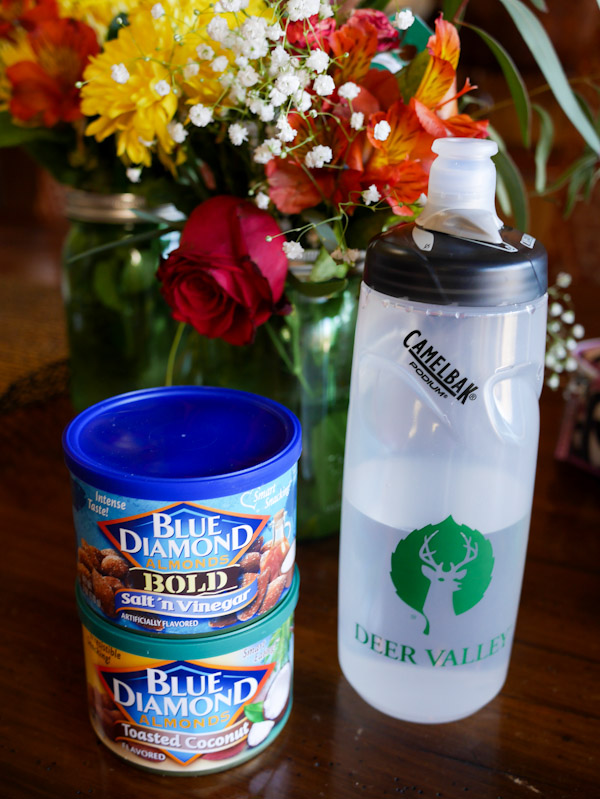 Thank you to Heidi and Maria for organizing a great time for all of us.
Above are my can't leave home while traveling essentials! I'm completely addicted to the Blue Diamond Salt 'n Vinegar Almonds!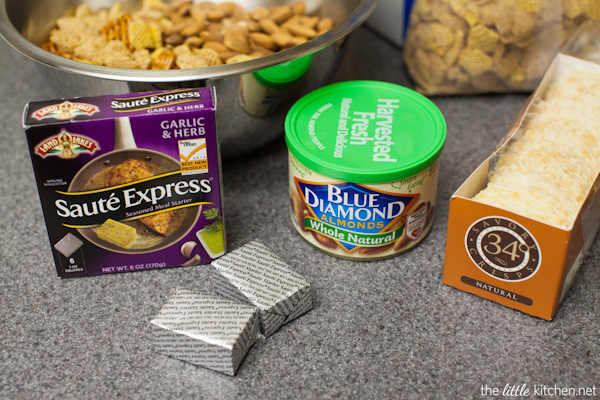 Now, I'm sure you have been wondering about the recipe.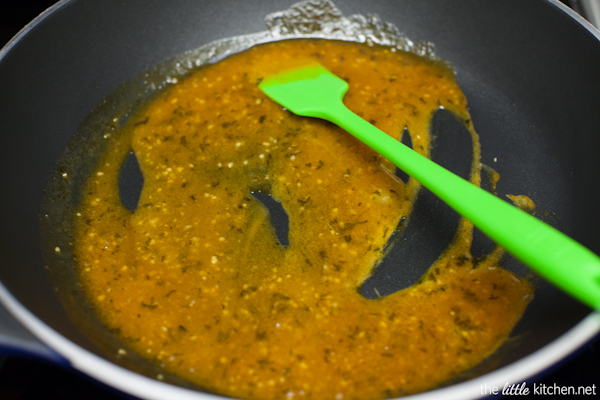 Super easy, just melt the Land O Lakes® Garlic & Herb Sauté Express® squares, add brown sugar and sriracha and mix well.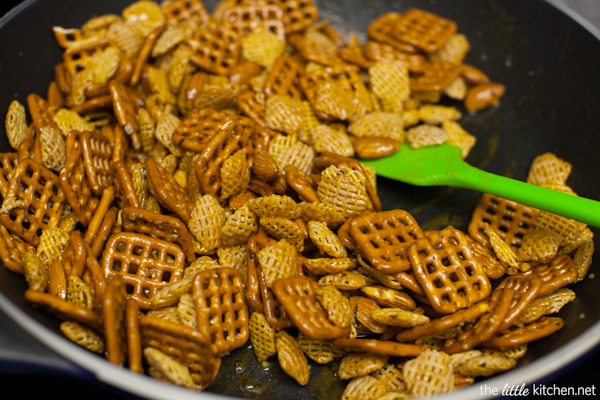 Add the snack goodies and make sure everything is well coated.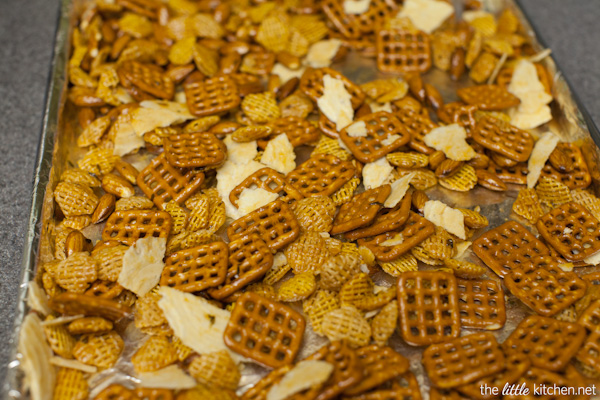 Bake for 30 minutes.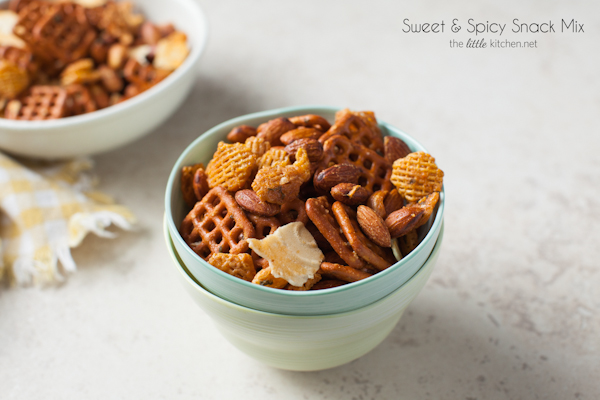 And you have spicy, sweet, snack goodness!
Recipe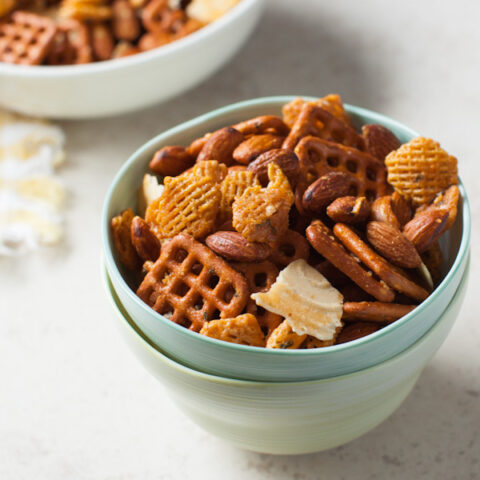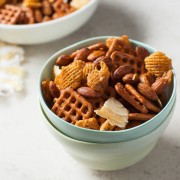 Print
Pin
Sweet & Spicy Snack Mix Recipe
Ingredients
3

Land O Lakes® Garlic & Herb Sauté Express® squares

1

Tablespoon

packed brown sugar

2

teaspoons

sriracha chili sauce

2

cups

oven-toasted rice squares cereal

2

cups

small pretzel twists

1

cup

unsalted Blue Diamond Whole Natural Almonds

10

crisps or crackers

,

broken up
Instructions
Heat oven to 250°F.

Melt Sauté Express® squares in a nonstick skillet at medium heat. Add brown sugar and sriracha chili sauce. Stir until mixed well.

Add rice cereal, pretzels and Blue Diamond Whole Natural Almonds and crisps. With a rubber spatula, toss until mixture is evenly coated.

Pour onto a foil-lined baking sheet. Bake for 30 minutes, stirring halfway.

Cool completely and then store in a tightly sealed container or bag.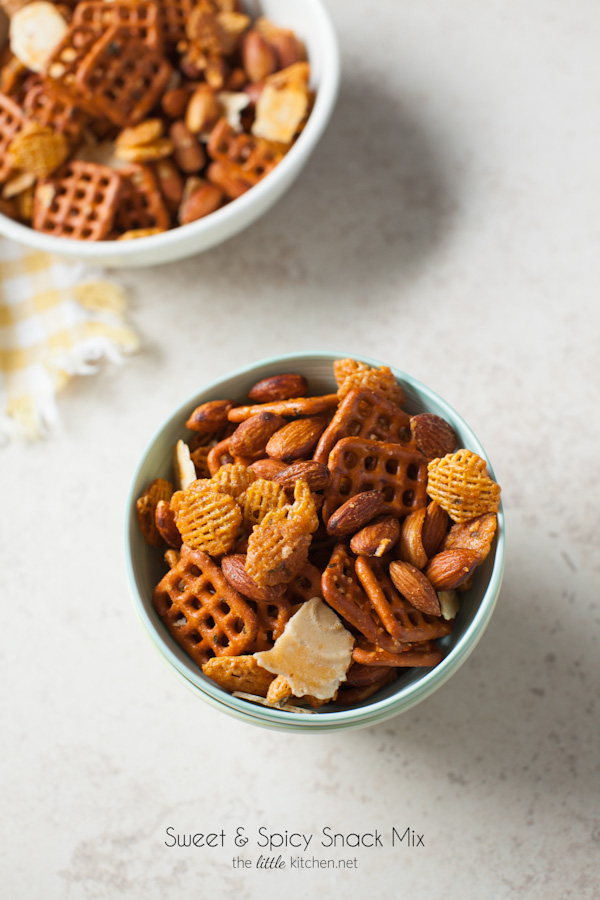 This is not a sponsored post. I was honored to be invited to attend this retreat organized by Maria and Heidi, with no expectation of writing this post. I covered my own travel to Utah. All opinions and brand mentions are my own and I only share with what I enjoy and love!