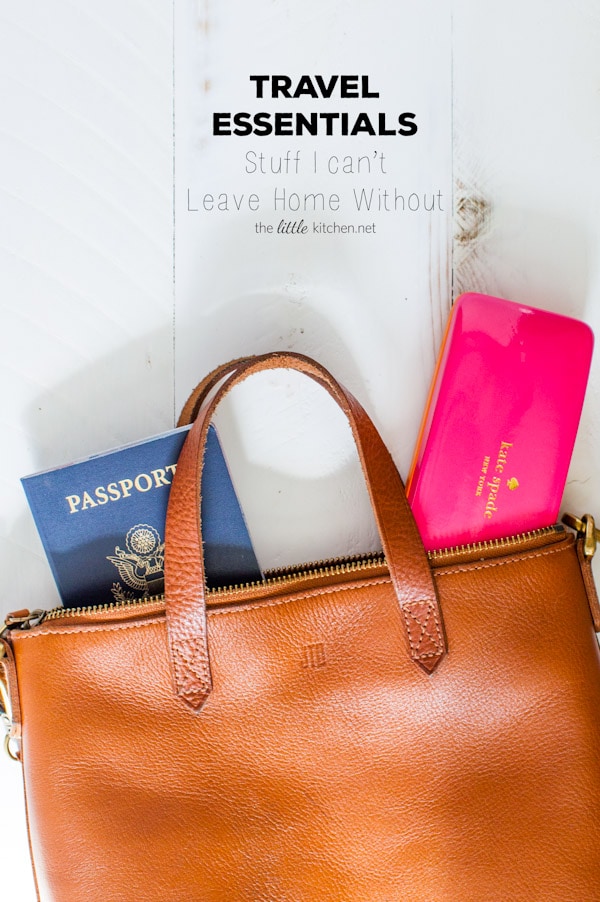 I have been working on this travel post for what seems like ages. Do you always forget something when you travel? Or wish you packed that certain thing that you all of a sudden needed? I did that all the time…okay, as I'm writing this, I'm actually on a flight right now, and I forgot my water bottle at home. I'm so mad at myself. I left it on drying on my kitchen counter! I had good intentions of taking it with me.
I wanted to share this post with a dual purpose, as a way to help you organize your packing list and as a way to share with you stuff I can't live without when I travel.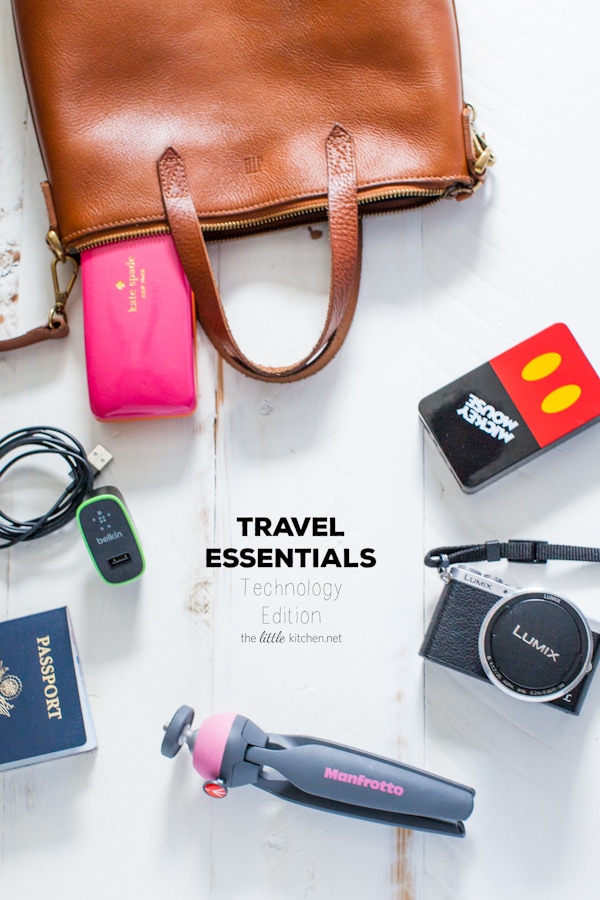 First off, is the technology, I do try to unplug a little when I'm on vacation (okay try is the key word) but I travel mostly for business so I need to be wired and juiced up.
I always have a spare battery charger that's charged up so I can charge up my phone battery. This one I bought at Walt Disney World (do you like the Mickey colors?) and I also have this one I bought off of Amazon.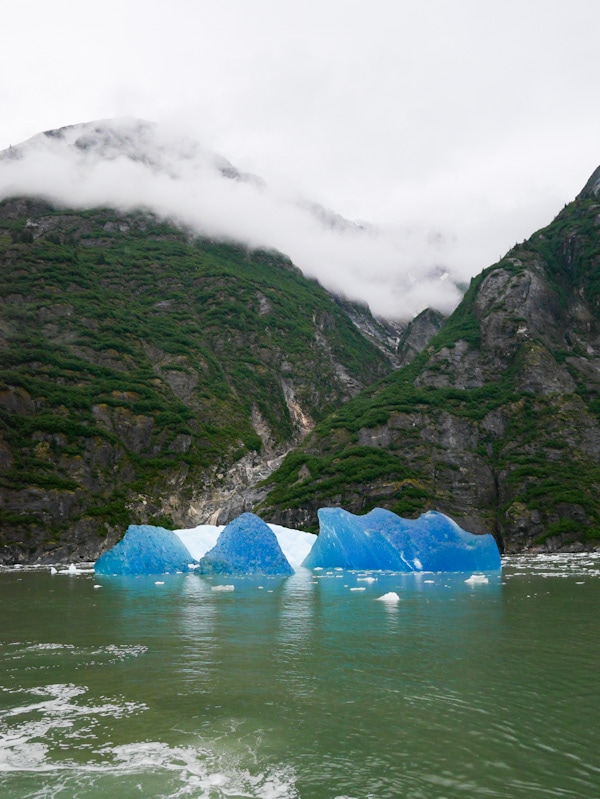 Also, I don't carry my "big" dSLR camera anymore on trips. It's really expensive and I'm afraid I'm going to lose it or drop it and let's face it, it's really heavy with the lens I would like to travel with (a 24-70mm). So I leave it home and I take my Lumix GM1 with me with a 20mm lens on it, I do use the 12-32mm kit lens (the lens that came with the camera when I bought it) for scenery shots. (I actually reviewed the camera here earlier this year.)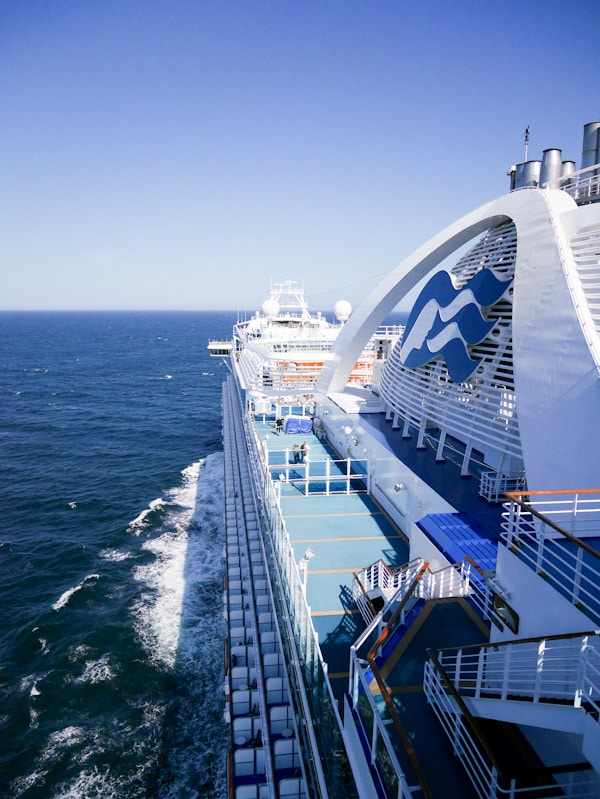 In fact, I took the last two photos with that camera recently when I went on an Alaskan cruise with Princess Cruises. Don't forget to check out the article I shared on what I loved about my Alaskan cruise!
This little pink mini tripod is great for travel. I love it because it fits in my purse and helps me get steady shots. And obviously because it's pink. They also have other awesome colors!
And don't forget the wires for your charging your phone…I recently found this little electrical cube made by Belkin and it's great…it actually charges your phone faster than your standard cubes. I don't know if it will wear my battery out faster so I only use it when I'm traveling. One other thing, that I have come to rely on a lot because sometimes it's hard to find electrical outlets in hotel rooms and there are limited outlets in cruise ship cabins, I love Deb's recommendation for this 3-outlet swivel charger (check out her guide for first time cruisers, it's a great article!). I found very useful on the Alaskan cruise we went on and have been using it ever since in my travels.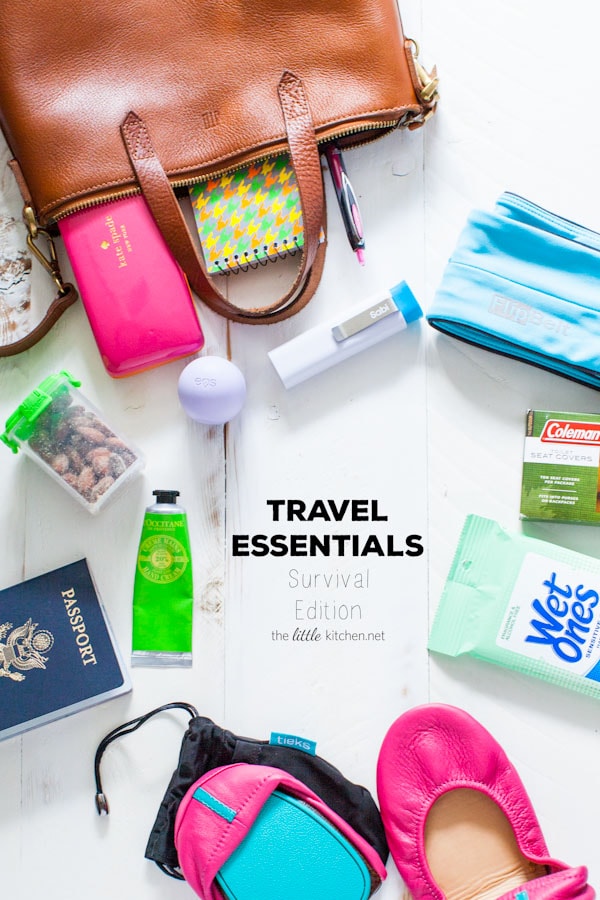 And now for the survival edition of what's in my bag. I should mention my bag, it's the mini transport crossbody bag from Madewell. I actually was in the security bag check line at EPCOT Center last year and someone was carrying this bag. I was admiring it and the person told me it was a Madewell bag.
I did something I have never done before, I found the bag online and texted a link to Curtis, my husband, and said I like this bag! He said, is this a hint for your birthday? I didn't answer his question but I went on and on about what a nice bag it was. Lo and behold, I got this bag with my initials monogrammed on it as a birthday gift from Curtis! Ha I have never done that before but it worked!
Always, always bring a small notebook and pen, this is every day life…you never know when you need to take notes or write something down for yourself or somebody else. I got a set of these cute 3 for a dollar notebooks during back to school season at Walmart last year. And I'm obsessed with these pens because it has anti-fraud ink and comes in so many fun colors! Right now, I'm all about the green pen.
The FlipBelt! My good friend, Carrie, actually told me about these for running…for when you don't have pockets, it can hold your phone and your keys or whatever. And after she happened to mention it to me, I was contacted by FlipBelt and they sent me one to try out. It can fit underneath or on top of your clothing. It's great for travel too, for when you don't want to carry a purse or want to hold certain things close. It comes in a few fun colors too!
Travel toilet seat covers…when traveling, you just never know when these come in handy. I'll just say that I have been so glad when I had these on hand and needed them and I'll also say, I have been upset when I didn't have them on hand when I needed them!
Any kind of antibacterial wipes because you always need these when traveling, don't you agree?
These shoes, I'm obsessed, with them. They are foldable and once you break them in, they are so comfortable to walk in. Very often, on some trips, they are the only shoes I bring because they are fold up and take up such little space. They also come with two bags, one for the Tieks themselves, you fold them up and put them into a little bag and another bag for your other shoes, in case your changing from a pair of heels or uncomfortable shoes. So smart!
This hand cream, I don't have a local L'Occitane near me and recently I bought a three set of their hand creams and they are the best. I find when traveling, the soap in some bathrooms to be really harsh and they dry my hands out really easily. This hand cream is the best for traveling. And the little mini paint tube-like container is really cute too!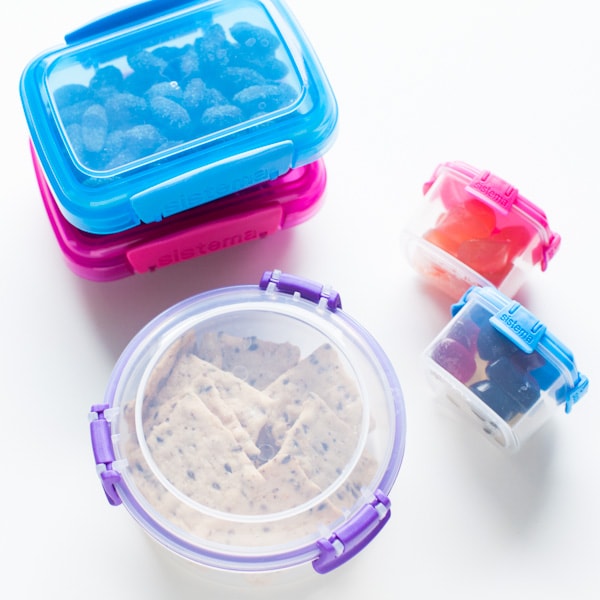 Snacks! Let's talk about snacks. More and more, I'm carrying snacks with me for the flights, for the layovers and even when I get to where I'm going.
Sometimes, I want something salty (Blue Diamond almonds) or sweet (chocolate) and these little fun containers I found at HomeGoods holds them all. And the little little ones, they are perfect for vitamins and yes, I'm 35 years old and I'm a grown woman and I take gummy vitamins. 😀
Lip balm, I don't leave home without it! My favorite are the eos brand and I have them all over the house, in my car and a couple in my purse. They even make the the traditional lip balm in a stick too…I have one of those but I can't seem to find it…
And this pill organizer! My friend, Lindsay, has the same one…I liked hers so I had to buy one also. A great way to carry your medications and they don't have a little funky tab that can be hit by something in your purse and then you have spilled pills all over your bag. Yes, I'm speaking from experience.
And then, there's the packing for traveling. Like I said before, I'm always forgetting to pack stuff. Like the time, I forgot to pack my eyeliner pencil sharpener on the Alaskan cruise with Princess Cruises. Luckily, I found one in their gift shop and it was only a couple of dollars…because it really hurt to put on eyeliner.
I have a generic packing list that I'm always adding to on my phone…it's sort of my mental checklist that I go through while I'm packing for a trip and right before I leave the house. You can download it and save it to Evernote here. (Feel free to save it to your phone's notes app or evernote yourself and reorganize it or add and remove things as you see fit.) Hope you find it helpful!
So here's the actual list below! Again, if you find it useful, it might be easier to grab the list without notes above using evernote.
Personal Item (I usually use a tote bag that will fit my purse for my personal item carry on)
Passport, ID, boarding pass — I'm so afraid to forget this!
Cell Phone — this one too, if I forget my cell at home,
Empty water bottle — I love that airports have bottle filling stations now!
Snacks — so important to have snacks especially for possible delays and snacks for your destination too!
Reading materials (download books to tablet or phone)
Laptop
Camera
Outfit for one day — if you check your bags and your bags get delayed or lost, it's so helpful to
Medications (RX, over the counter like pain reliever, allergy, etc.)
Electrical converters (if flying international)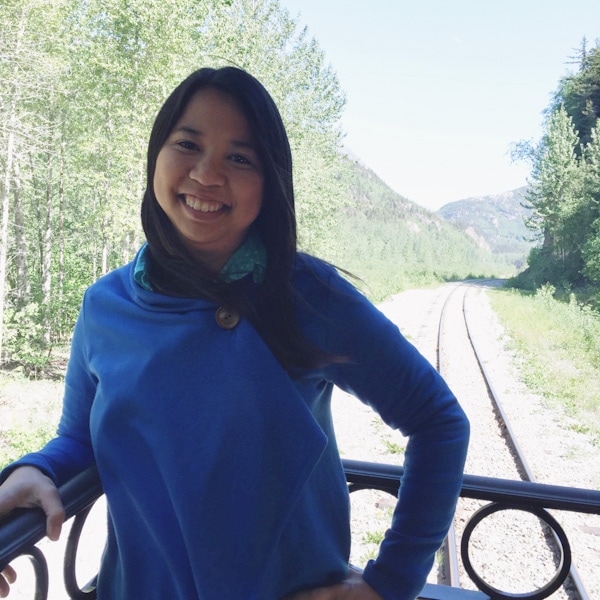 Thanks to Cassie for taking this photo on the Skagway train excursion in Alaska!
Carry-On or Checked Baggage
CPAP (hose, cable, mask & unit) — this is a necessary evil for me and I can't check it; it takes up half of my carry-on roller board and I'm hoping to find a smaller version for travel soon!
Chargers for phone, laptop, camera
Extra battery for iPhone & camera
Fitbit & charger
Underwear (enough for each day plus 1)
Socks
Shoes – flats, dressy shoes, boots, sneakers
Clothes, dresses
Bathing suit & cover up
Rain jacket or umbrella
Sweater(s) — I love the wrap sweater above…it's so comfy and the best for traveling, flying or even going out on the weekends when it might be a little bit cool at night. A friend was wearing one when I was at an event last year and I made her tell me where she bought it…then I proceeded to buy 2 — one in black and one in blue. (They have petite sizes too!)
Face wash, sunblock, lotion
eye makeup remover (moving it to its own line because I always forget this…and am constantly borrowing it from my friends (Brenda and Joanne)
Makeup: foundation, concealer, powder, eyeliner, mascara, eye shadow, blush
Razor & Shave gel
Toothbrush & toothpaste
Styling products, comb, brush
Cotton swabs
Disclosure: This post is sponsored by Princess Cruises. All of the products I mentioned in this post, I purchased myself, except for the FlipBelt which was sent to me for the purpose of review. I only mention products and brands that I love and only share with you my honest opinions. There are some affiliate links in this post.