I love traveling and I'm always ready for the next trip! I'm so excited to share with you my carry on luggage must haves including my favorite carry on luggage!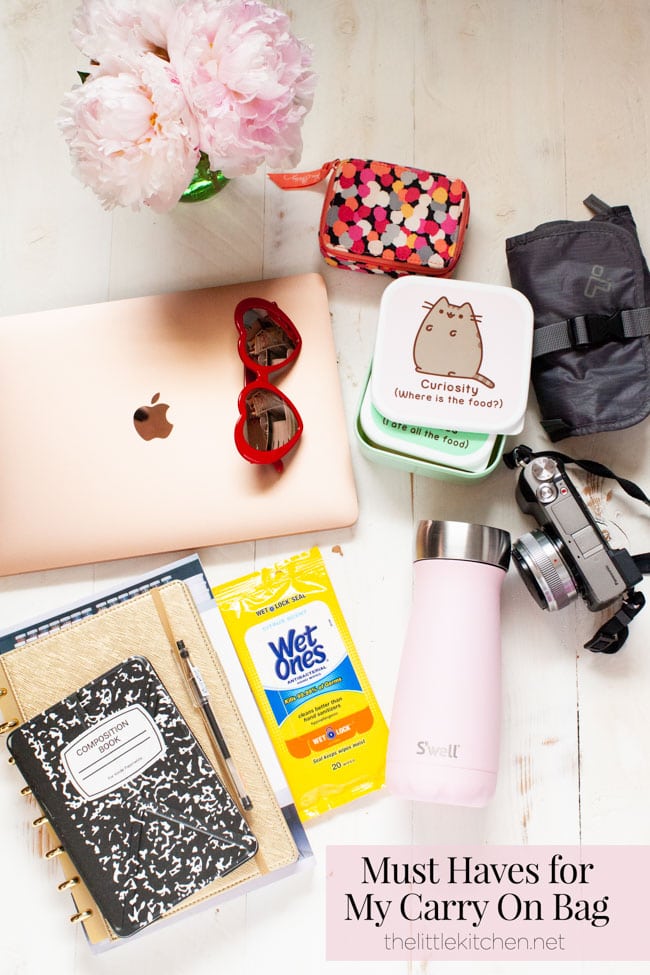 There are affiliate links in this post.
I pretty much pack the same things in my carry on luggage so that I have them handy while traveling. I like to stay comfortable while I'm traveling and I want to be sure that I have what I need when I'm on the plane, at the airport and when I get to where I'm going.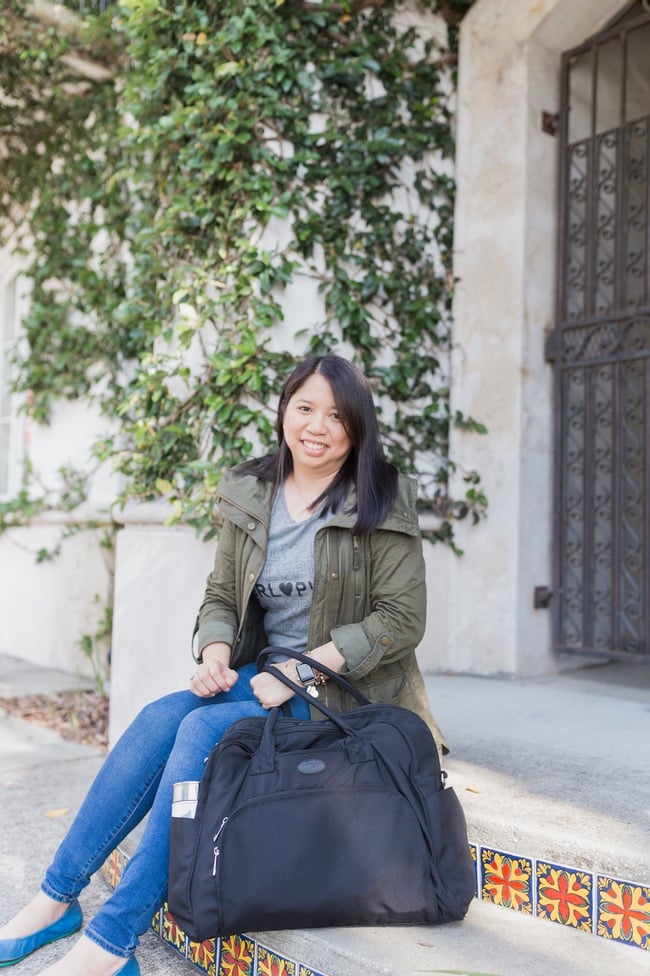 Photo by Laur Fernandez
What is a good carry on bag?
I'm excited to share this weekender carry on bag with you! I discovered it late last year and have been using it for the last 6+ months and I LOVE it! It holds so much, comes with a bag for your shoes and has a compartment that fits a 15-inch laptop bag.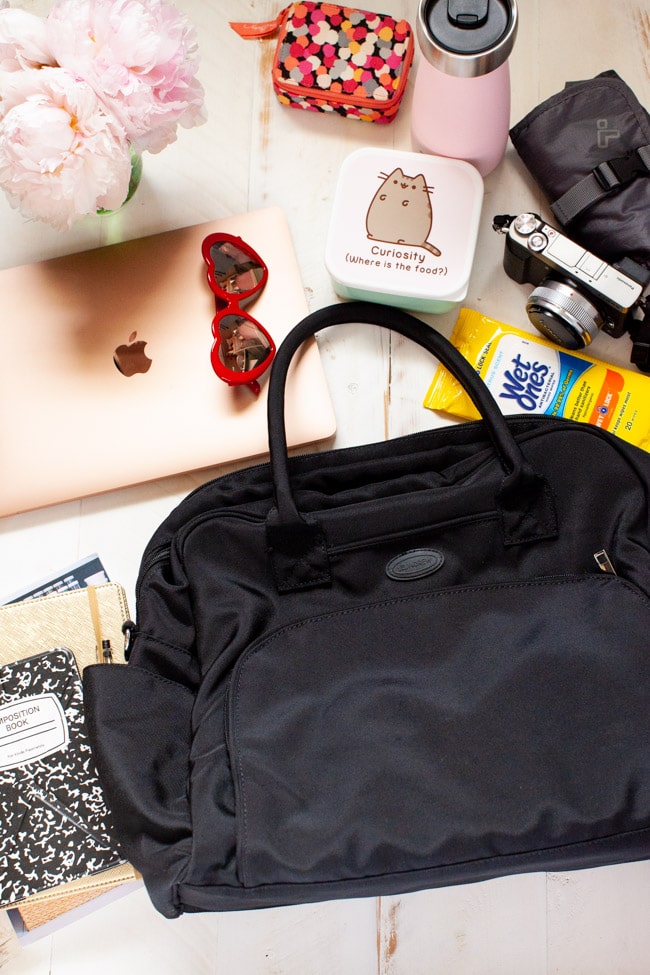 It fits all of these things and more!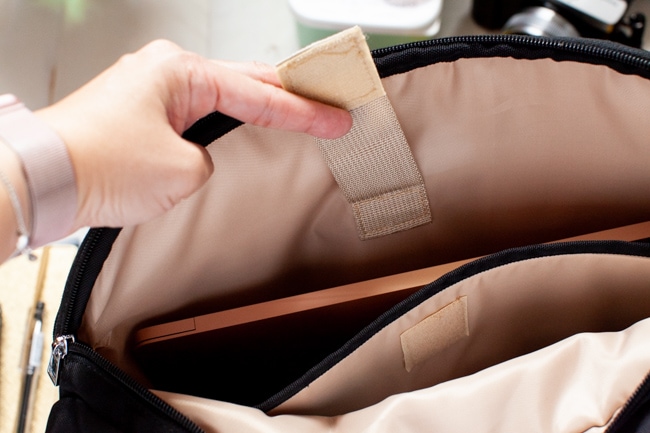 I actually put my laptop in this laptop case and then put it into the weekender bag.
It has so manyyyy pockets! And it has a trolley sleeve or a luggage strap sleeve so it will slip onto the handle of your rollaboard so easily…that's the biggest plus to me.
How many times have you put the handles of a bag or a tote bag on the top of your luggage only for it to fall down while you're wheeling your luggage around the airport. All. the. time. right?
And bonus, there are two side pockets on the outside and my water bottle fits perfectly! I can bring my empty water bottle through security and fill it up at a bottle filling station at the airport but then I can put it in my bag and not have to carry it and run out of hands. You know what I'm talking about.
I can't stop talking about this bag and I love that it's wayyyy affordable too! They also make a smaller one too.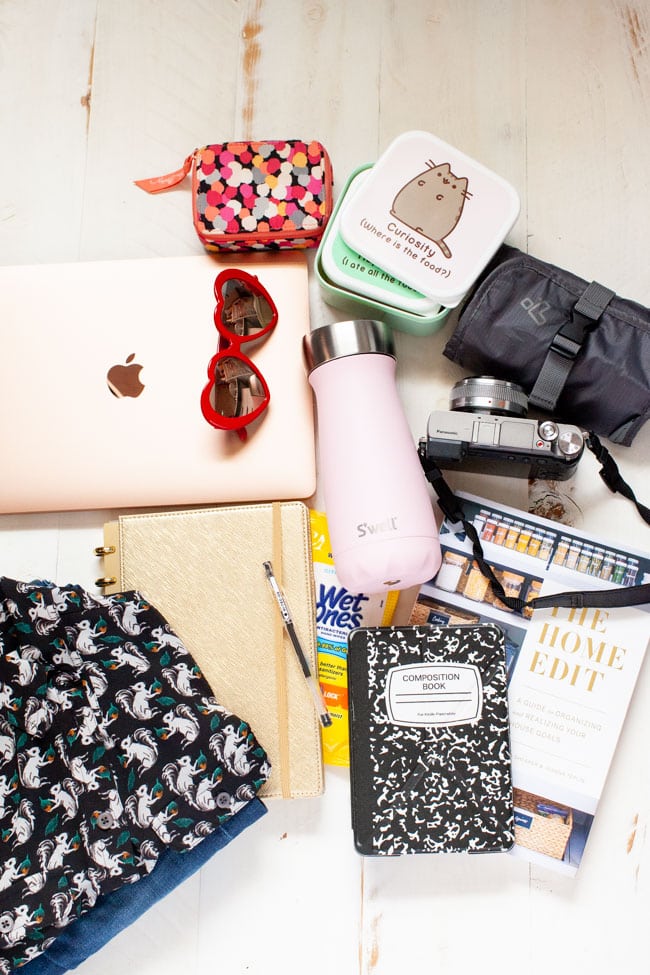 Let's get back to the items that go into my carry on bag. The number one thing is a change of clothes along with underwear. If you have checked baggage, in case it gets lost or delayed, this change of clothing is a GREAT thing to have. Trust me, I speak from experience!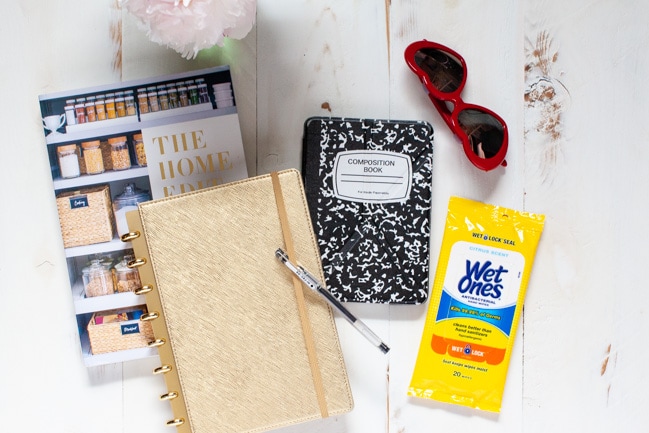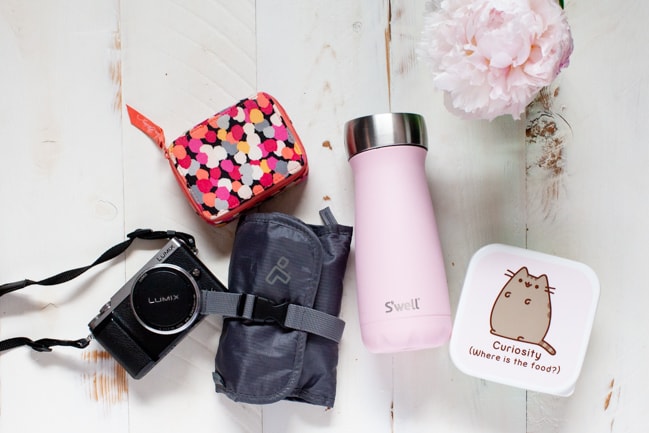 What's your number one thing you have to have in your carry on baggage? What am I missing?
Disclosure: There are affiliate links in this post. Which means if you click on a link and purchase, I will receive a small commission. I only share with you my favorite brands and products.