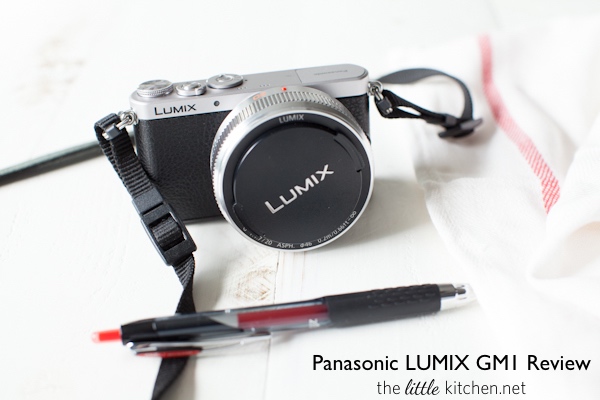 This past spring I was in Mexico (it was an amazing trip) but one thing, I brought my big camera and a big lens but forgot my camera strap (which by the way, I highly recommend, it was recommended to me by my friend Amanda) at home. Knowing that we would be going all over the place, into and out of boats and walking a lot…I was really worried about dropping my camera since I didn't have my camera strap so it could rest on my shoulder. Because yes, I have dropped my camera before…at home, in the spare bedroom turned office so I could only imagine what I would do with it "in the wild". So guess what? That camera stayed in my hotel room and I used the camera on my phone.
On that trip, I decided I wanted to buy a camera that's super lightweight, small enough to put into my purse and delivers on quality. I have found that camera and if you know me well, you know how obsessed I am with this little camera. I'm one of those funny people who when they find something they love, I can't stop talking about it. I'm sure my friends love this! 🙂
Here is the full list of features I was looking for:
wifi
wifi
iPhone app
touchscreen focus
super lightweight and compact
sturdy camera strap
wifi (you see where I'm getting at?)
I did a lot of research and even tried another camera out until I found this one. The Panasonic Lumix DMC-GM1. I bought the silver model that comes with a kit lens (12-32mm). It's a mirrorless camera. It's super lightweight, it only weighs only a half a pound (that's without the lens).
When this camera arrived from Amazon, I was so giddy. I think Curtis even rolled his eyes at me.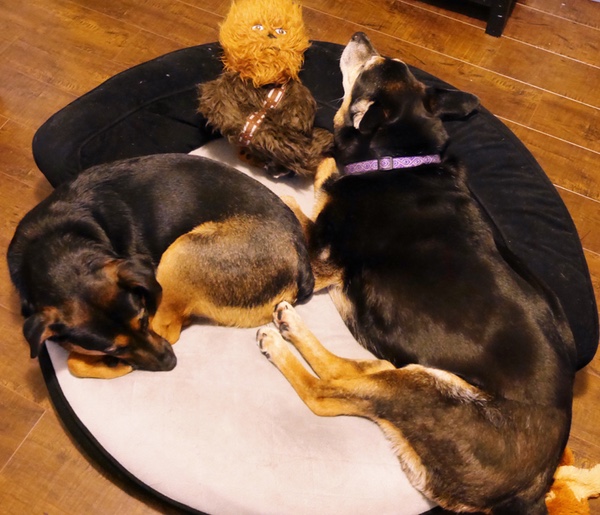 A camera review has to have tons of photos right? And since you know I love puppies, there are of course dog pictures. This photo was actually taken at night with the GM1 inside our house. The room was pretty dark and I edited it a tad with Instaflash Pro and posted it on instagram.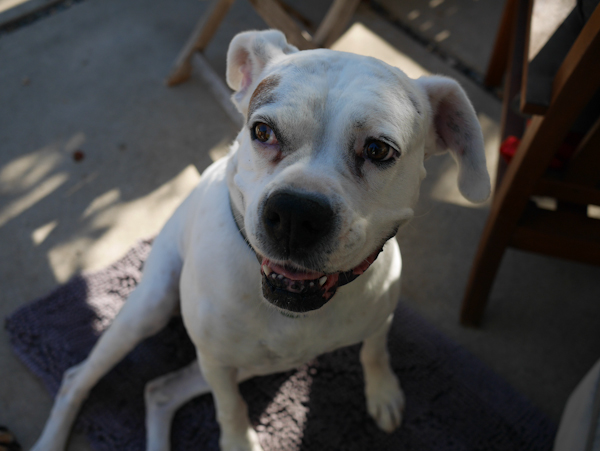 I'm still getting used to this camera and all of its bells and whistles but I wanted to show you some photos straight out of the camera. Even though to me, the photo is a little dark because Sierra is under a shadow, the detail is still there and it's not grainy.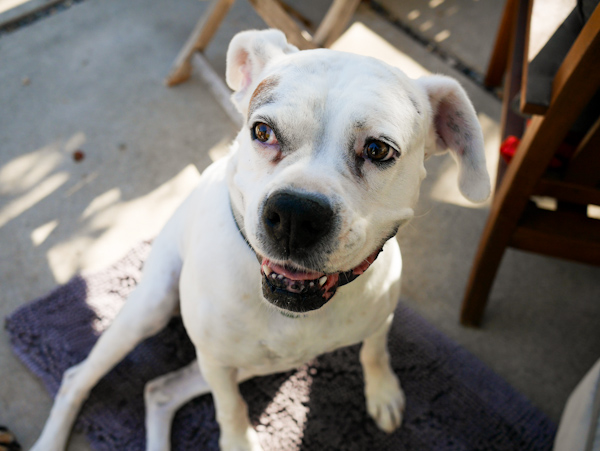 So when I edited, you can see how white she is and the detail is still there.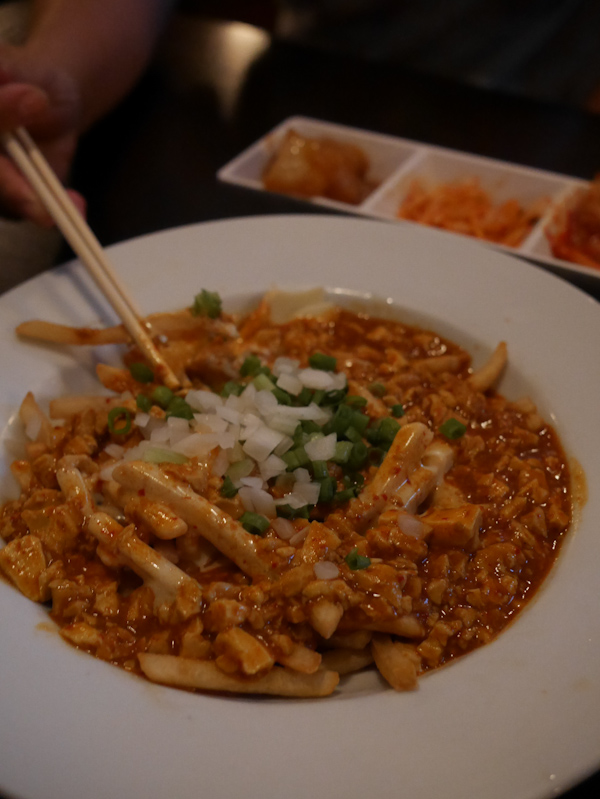 I love using the GM1 at restaurants (even at night) because my iPhone and my big camera can't touch this. Yes it is dark but you can see these amazing Korean fries, right? This was out of control, Korean French Fries — topped spicy beef curry tofu & Swiss cheese at a restaurant called Hashigo Korean Kitchen in Costa Mesa, CA.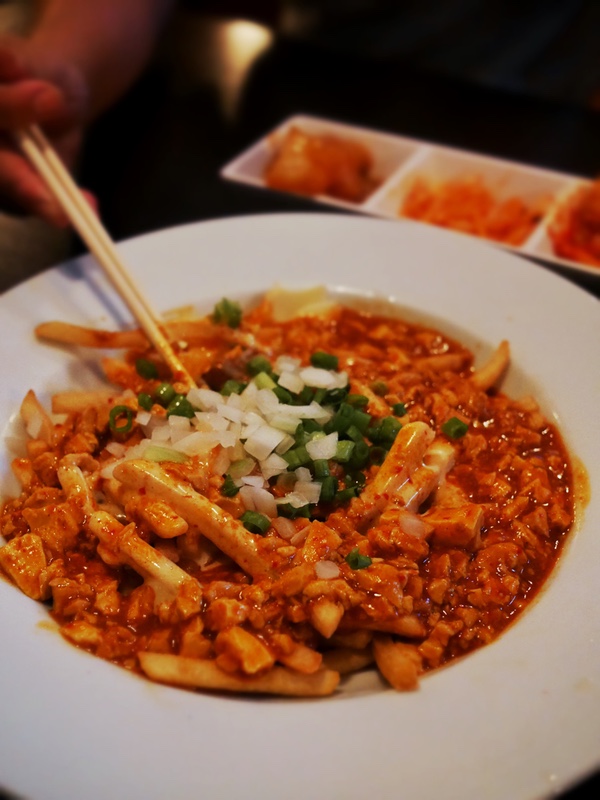 I edited it in Snapseed on my phone and love how bright it is and detail still there and love that it's not grainy.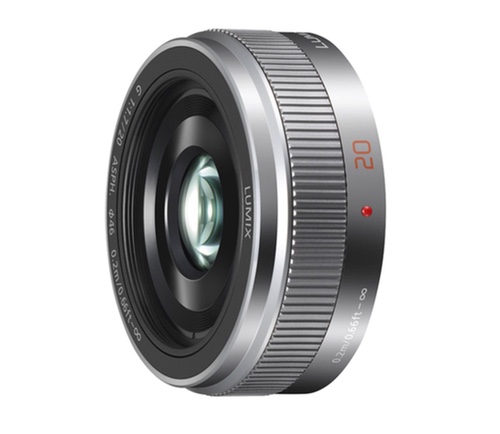 I told you I did a lot of research when I reading up on this camera. In the Amazon reviews that I read, people kept mentioning the Lumix G 20mm lens so I sprung for that when I bought the camera with the 12-32mm lens. I actually have barely used the kit lens it came with so I can't really comment on it. The 20mm lens stays on my camera 99.9% of the time.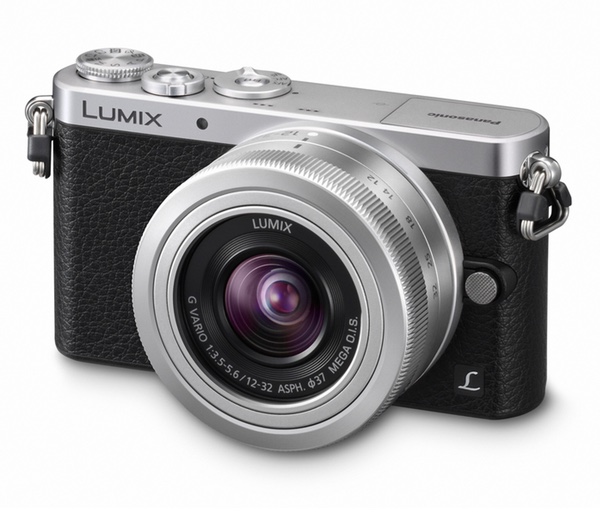 It's so pretty. It looks huge here but it's not. I have the camera strap on the sides at all times and wear it across my body and a cross body purse when I'm traveling or out and about and it's so convenient.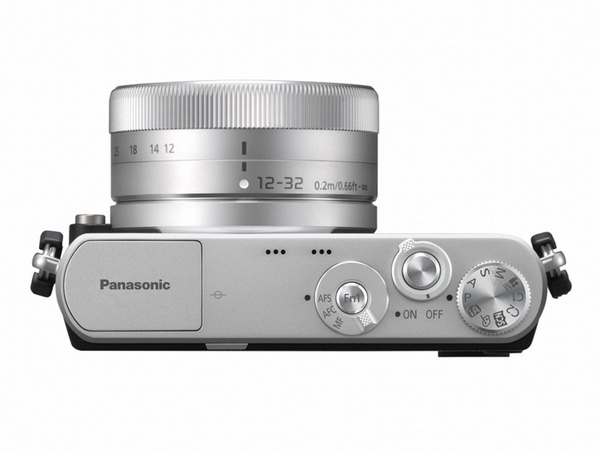 I'm still learning the manual functions but all of the photos I have shown you so far are using the A (automatic) function, using auto focus but choosing what I want to focus on by using the touchscreen. The touchscreen is pretty awesome…there's an option to make the touchscreen your shutter button. So whatever you press on the screen immediately comes into focus and it immediately takes the photo. Touch shutter, it's a beautiful thing.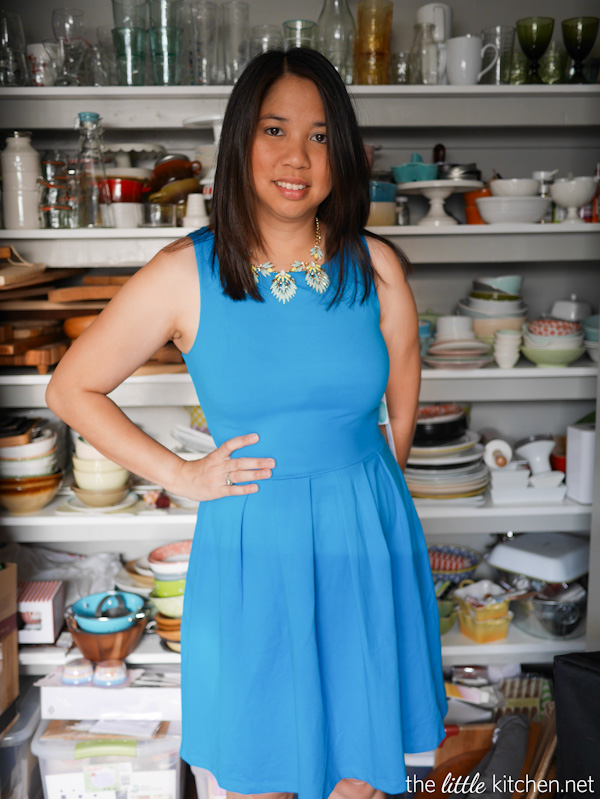 Another one of my favorite features of this camera is there's an app for that! And it's free. The app lets you control the camera, change settings AND lets you download images to you phone directly from the camera. The camera actually creates its own wifi network that you connect to and takes seconds to grab the photos you like and then edit them and share them online! This was the main feature I was looking at when shopping for cameras…if it didn't have wifi, I wasn't considering it.
And now these pictures. If know me, I'm not much of an fashion expert, I'm actually fashion inept so I love following blogs like J's Everyday Fashion and last year I signed up for a service called StitchFix. For a fee, they send you a box of clothing and accessories. It's your own personal stylist because they do this based on a style profile you fill out. You pay for what you keep and the styling fee you pay ($20) comes off the price of the close.
I love love love it because I have actually found clothing that fits great and works well but if I had seen it at the store on a rack, I never would have tried it on. You should try it out if you're interested. I'm a big fan. Some things can be pricey but some things are pretty reasonable. It's actually helped me realize that I can wear a lot more styles than I ever thought possible.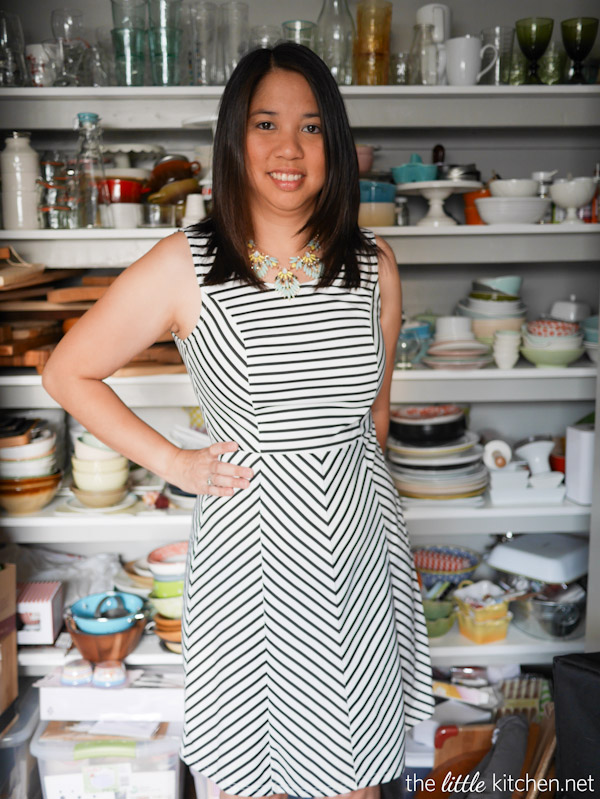 See my left arm behind my back? I hit the shutter button on the app on my phone and the camera is on a tripod. Ignore my messy prop closet behind me. 😀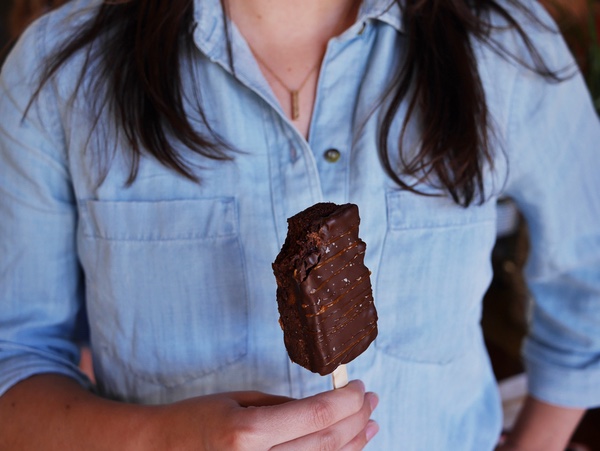 I had fun taking this picture of Lindsay and this A-AMAZING brownie pop we had at Deer Valley Resort in October.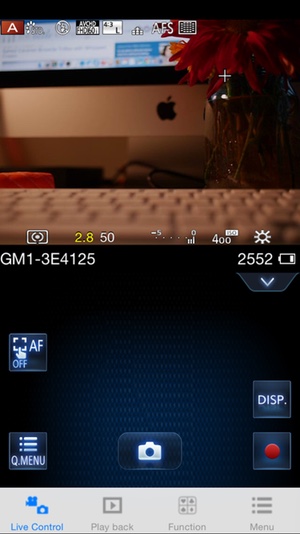 Here's a little what the app looks like. The camera is aimed at my computer on my desk. You can access the quick menu and control the camera from the app. So cool!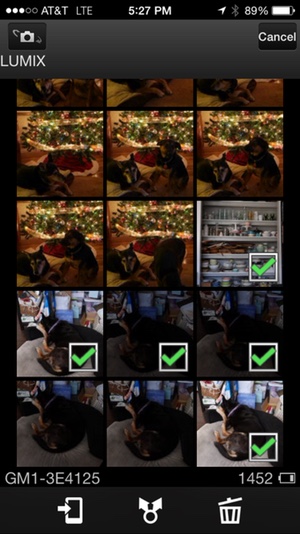 There's a quick touch button on top of the camera that takes you directly to the wifi options. Once you have enter the password to join the wifi network and choose the right settings, you can add it to your favorites and it literally takes a few clicks to connect your phone app to your camera each time.
I select the photos I want to upload to my phone…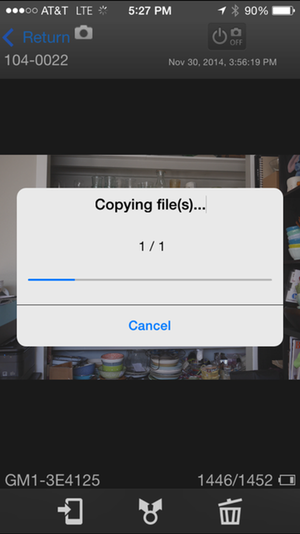 and hit the export icon (bottom left) to save them!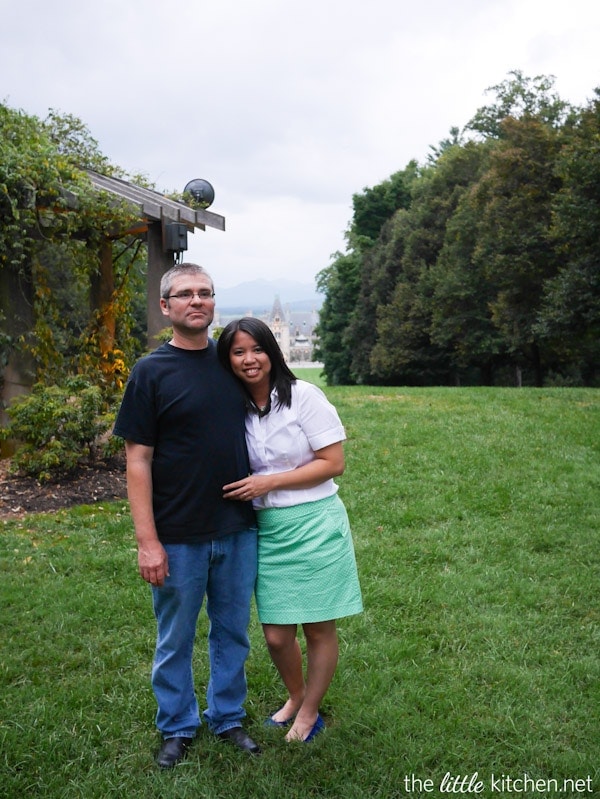 This photo in Asheville, North Carolina in front of the Biltmore House (Curtis and I) was taken with the GM1.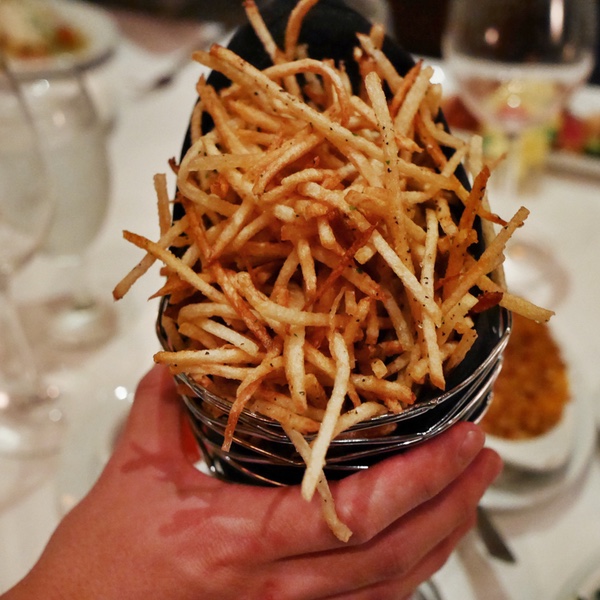 There seems to be a theme here with French fries…because yes, I'm obsessed with them. Taken at a dark restaurant last week, I tweaked this photo a little bit in Snapseed before posting it on instagram.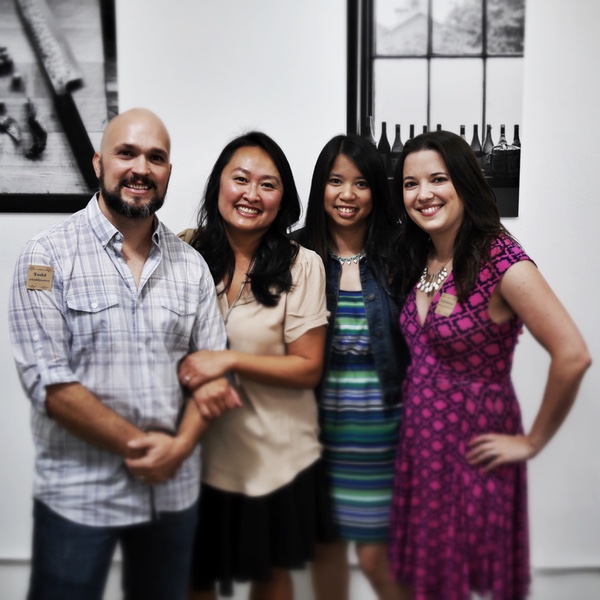 And just to show a different kind of photo taken with the camera (love this photo with my friends).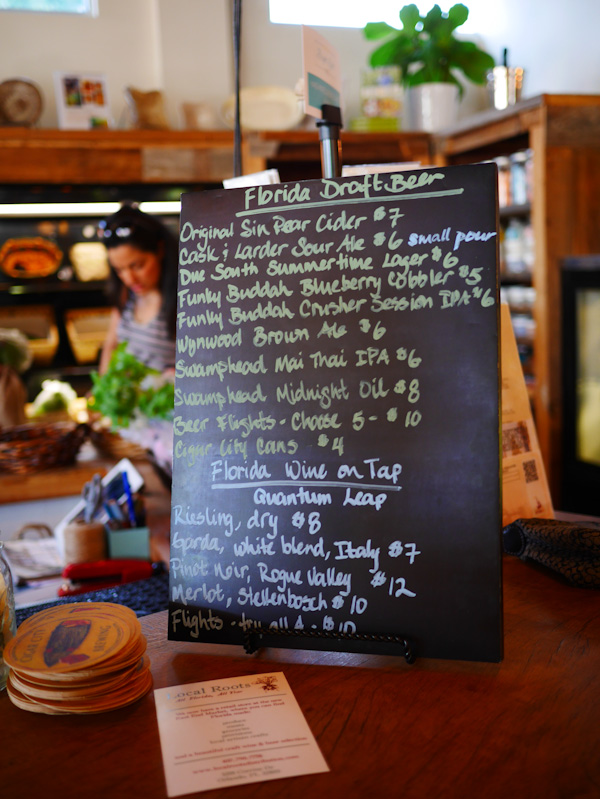 This photo is at Local Roots located inside East End Market in Orlando, FL. The one above and the one below are acutally unedited.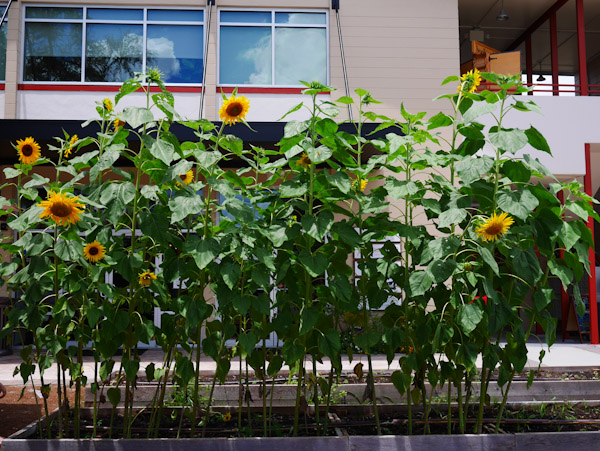 Sunflowers make me smile! This is outside the market.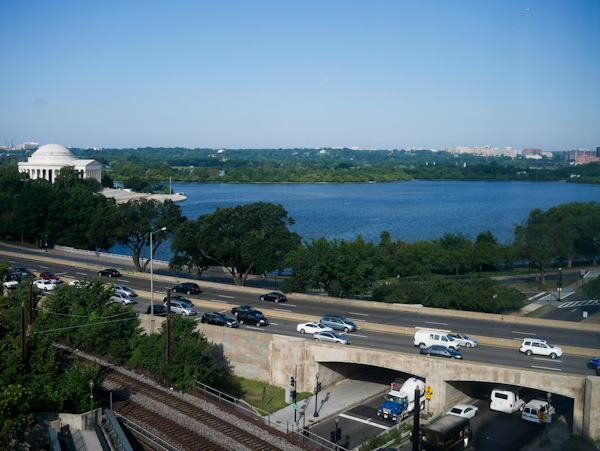 And a photo I took from inside our hotel room in Washington, DC this past summer. Through the glass. This one is edited.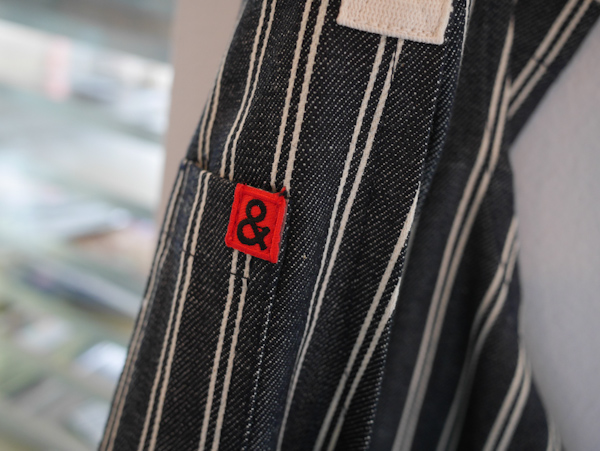 More photos at East End Market, this time at Whisk and Bowl, these are unedited.
I wanted to show you the kind of macro shots you can get with this camera and lens.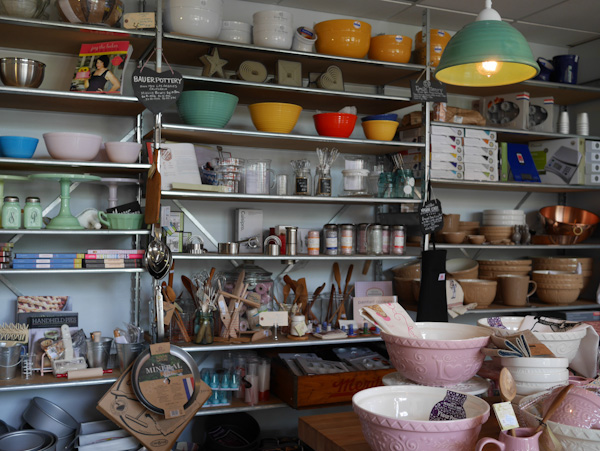 This is inside that same store, unedited.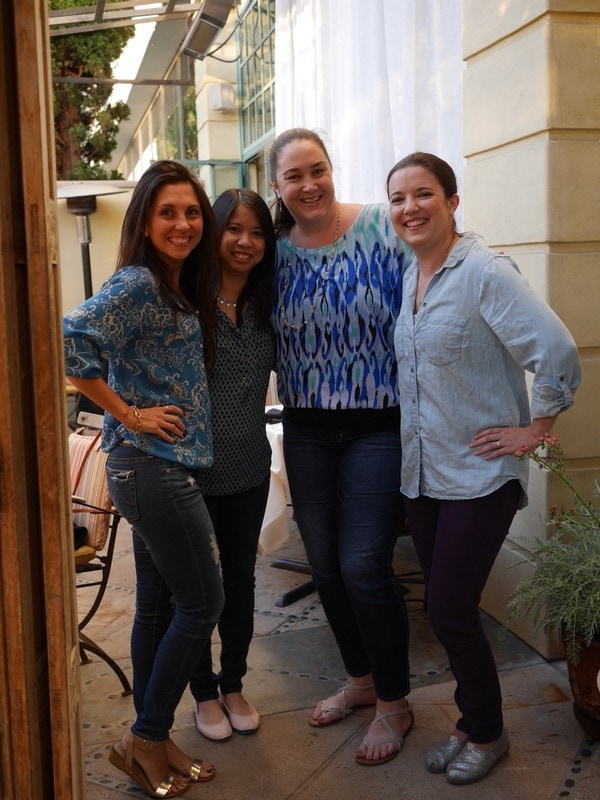 More unedited shots from the camera, having fun in Orange County, CA with dear friends!
And there's the lovely Lindsay and Joanne in the background. This one is unedited as well. Looks pretty darn good for being unedited!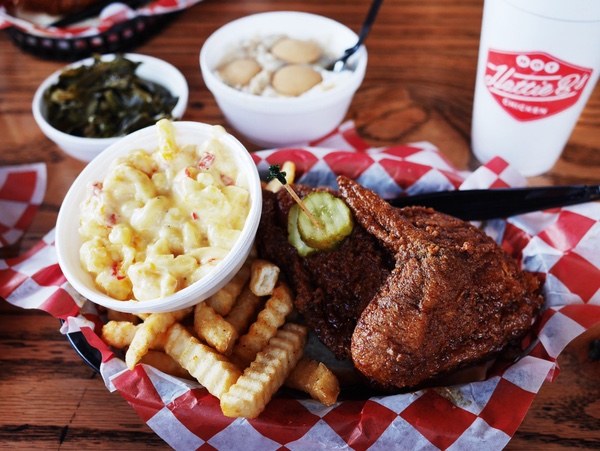 Oh Nashville hot chicken, how I love you! And fries too 🙂
A shot that I edited via Snapseed on my phone.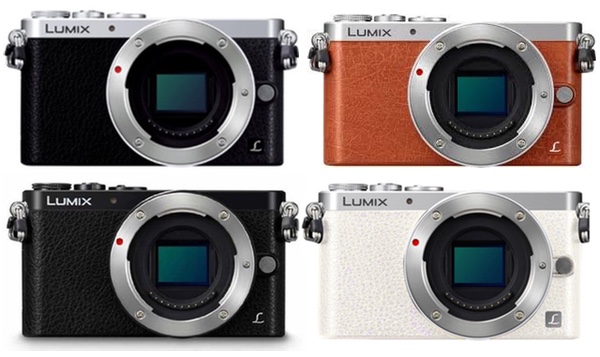 So this camera comes in 4 wonderful colors. I really love the orange one. I have the top left one in silver.
Like I said, to say I'm obsessed with this little camera is understatement. For the size and features, the quality is fantastic and my favorite go to camera for travel and every day now. I leave my big camera at home and pretty have this in my purse at all times.
There are tons of great features and filters even, I have only scratched the surface. The camera can take video too. I'm excited to explore more with it and maybe get other lenses for it!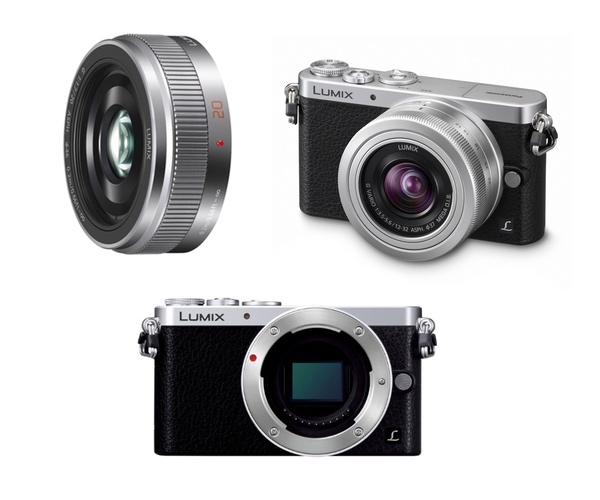 Click on the image (above) to take you to the product pages for Amazon.
I purchased the Lumix G 20mm lens and the Panasonic Lumix DMC-GM1 with the 12-32mm lens. You can purchase the camera body only though.
The other camera I was considering was the Olympus SH-1 16 MP Digital Camera but when I went to go buy in May it wasn't available yet. The other camera that I bought but returned was the Canon PowerShot S120. For me, I found a little lightweight camera with interchangeable lenses was the best option.
What do you think? Are you in the market for a little camera?
Disclosure: I bought this camera in June and love it so much, I wanted to share it with you! The links in this post contain affiliate links and I will receive a small commission if you make a purchase after clicking on my link. Thanks for your support!