I love to travel and being comfortable while traveling is one of the most important things to me. I share with you my tips on how to make sure you stay comfortable while traveling.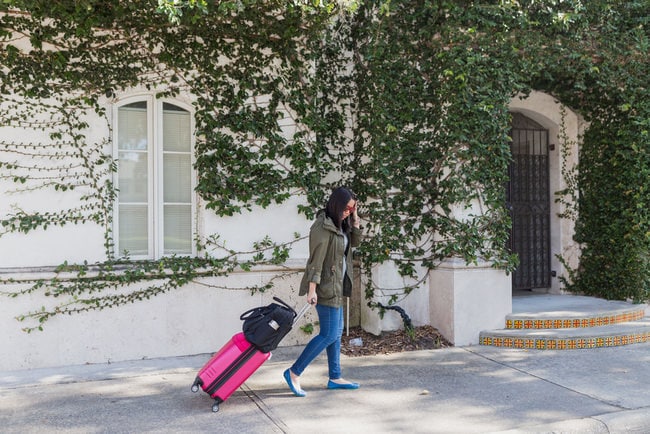 This post is sponsored by Cacique Intimates and includes tracking links. For more information about tracking links and how to opt out, please visit All About Do Not Track and Cacique Intimates' Privacy Policy prior to clicking any links found in this post.
Last week, I shared what I have to have in my carry on bag when I'm traveling, this week, I'm sharing how I ensure I'm comfortable when I'm traveling.
Let's face it, traveling can be stressful. I think most of the travel stress we encounter is because we are not well-rested or we are ill-prepared. If you get enough rest and prepare enough, your travels, barring any unforeseen events out of your control, should be stress-free.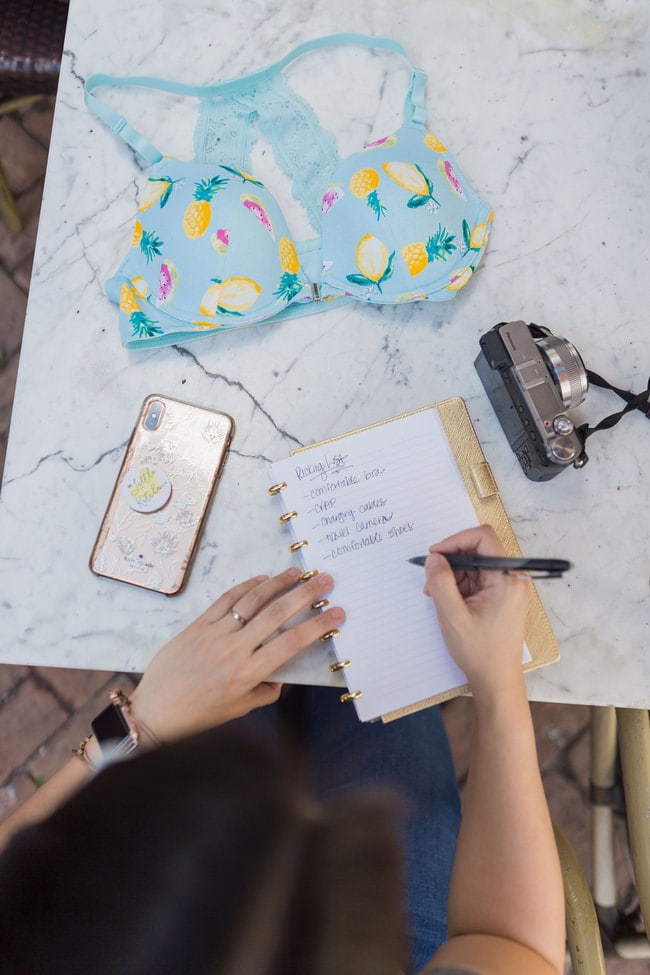 One of the most important things for me to feel comfortable is wearing the right bra! I'm excited to be working with Cacique to share with you my favorite bras from their line of intimates.
They are super comfortable and they are super cute! I love how comfortable they are and I only have to pack one bra if I need to pack light for a trip!
When planning for a trip, I make sure I pack the right clothes for the weather along with my essentials
a comfortable bra like the one pictured here (isn't it so pretty with the island fruit and the lace on the back?)
my CPAP (because I have sleep apnea)
comfortable shoes
rain jacket (if there's a chance it's going to rain)
charging cables
travel camera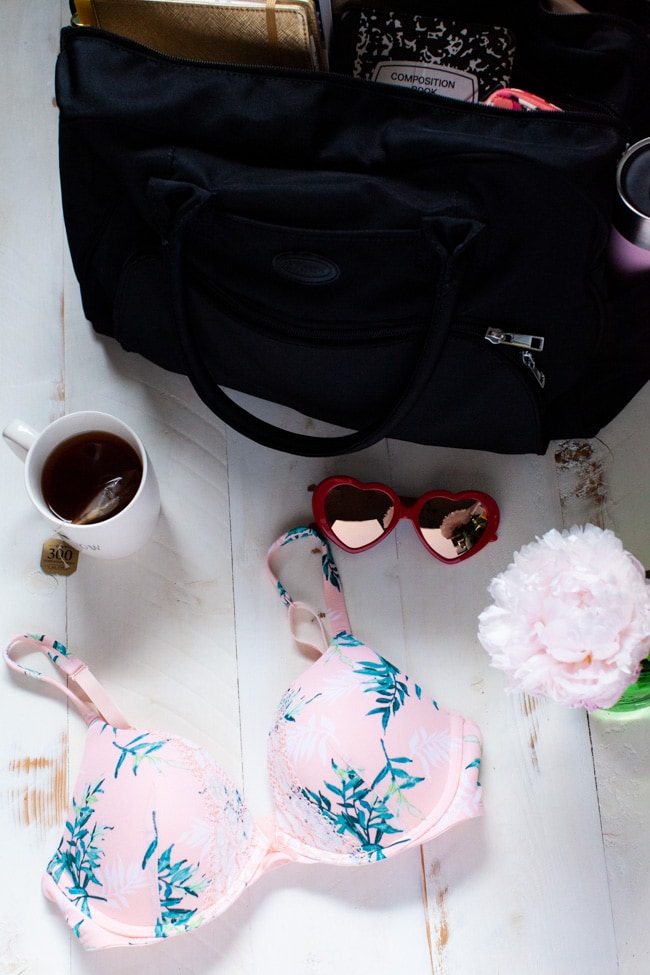 When I talk about being comfortable, I don't mean staying in your comfort zone. Traveling is all about seeing new things, doing new things and meeting new people.
When I talk about comfort when traveling, I mean not tugging on your bra all the time (you know what I mean!), being comfortable on the plane with a jacket because it's often so cold and staying well-hydrated (which is why I always carry a water bottle).
By the way, since I started wearing this bra, I'm no longer tugging on my bra to pull it down or pulling straps up, no more need to!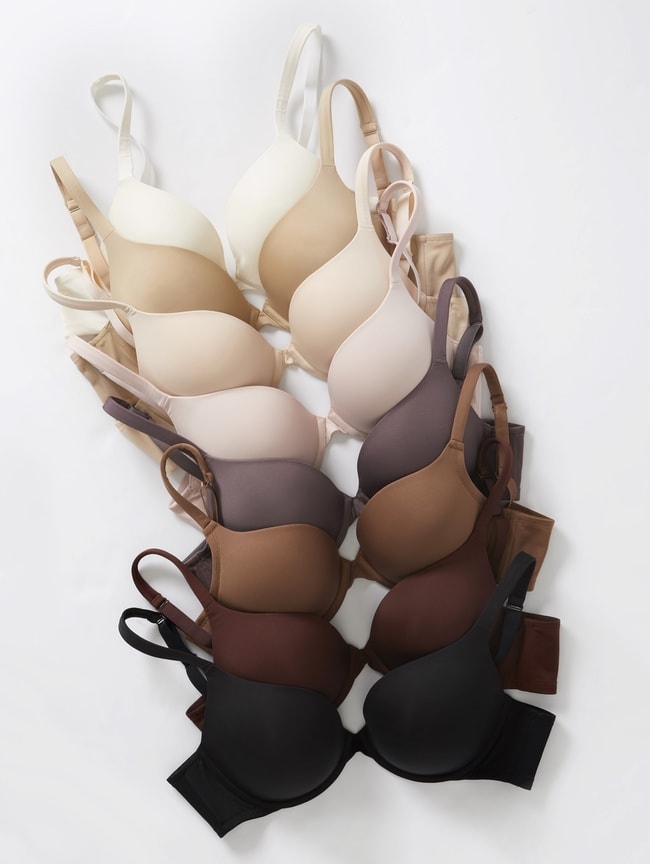 Do you know what I appreciate about the Cacique brand? From its brand ethos rooted in self-love to its inclusive imagery. As a woman of color, this is very important to me. I'm really excited about this brand! I love love that there are so many shades in their nude collection. Because nude is not the same shade to every woman!
I purchased the cafe mocha shade for myself in this style.
I'm so excited to get to work with Cacique because this year they expanded their sizing to now include band sizes 32 to 50, cup sizes A to K and they have expanded sizes in sleep and loungewear too! In the past their main focus was plus sizing, so the expanded sizing which makes me so excited! They also have expanded sizing for swimwear now, which I can't wait to try out!
Psst! From now through July 14, Cacique Intimates is holding their semi-annual sale! Select bras are Buy 1, Get 1 Free and all other bras are Buy 1, Get 1 50% Off. So hustle over to the site to shop before the sale is over!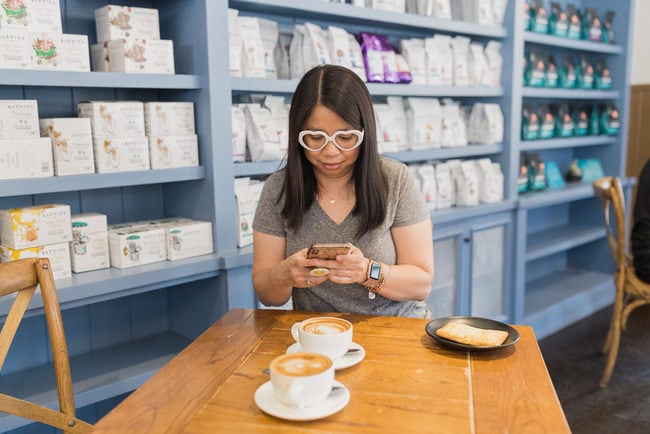 For me, traveling is all about seeing new things as well as enjoying wonderful new food. I love taking pictures of food and sharing it with you when I travel!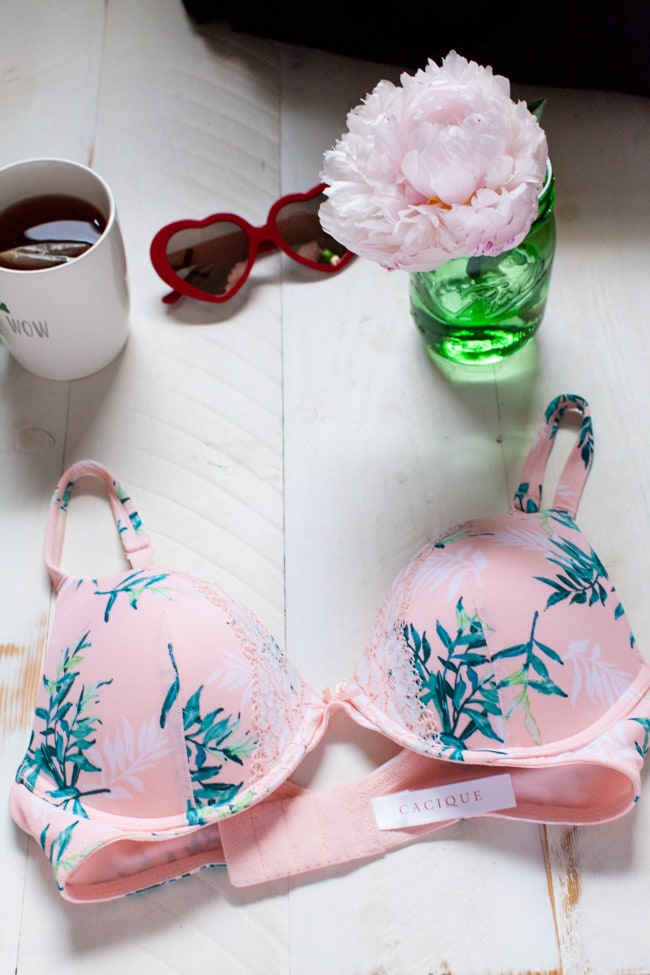 More packing tips to ensure you're comfortable:
Pack the essentials, leave home what you can live without or buy at a convenience store
Be sure to pack something to read or work on for when you're waiting in line, etc.
Use packing cubes for efficient packing (it helps for when you have arrived too, to easily find things)
Be sure to pack your medications in your carry on (in case your checked bag gets lost!)
Bring a jacket that has pockets. Wear it or bring it along. Planes are always cold and you can put your phone and headphones in your pockets. (And don't forget headphones!)
Just breathe and enjoy the journey to getting to your destination
I love love traveling. When I was a little girl, my parents would send me across the country from Florida to California to visit my grandparents for entire summers. I would travel with one of my sisters and yes, we were unaccompanied minors. We would often have to sit on the plane while the plane was being cleaned.
I loved watching the behind the scenes on the plane. I loved interacting with the flight attendants. I think that's why I enjoy flying so much as an adult because I did it at young age.
But I do know that delays and security checks can be stressful. We just need to breathe and not let the stress overwhelm us and prepare with that comfortable bra and reading material so we don't get bored while we are waiting! Because as we all know, traveling requires a lot of patience!
One more thing, I mentioned it before but I don't want you to forget that from now through July 14, Cacique Intimates is holding their semi-annual sale! Select bras are Buy 1, Get 1 Free and all other bras are Buy 1, Get 1 50% Off. Check it out before time runs out!
Photos of Julie by Laur Fernandez. Photo of nude bras courtesy of Cacique.
Disclosure: This post is sponsored by Cacique Intimates and includes tracking links. For more information about tracking links and how to opt out, please visit All About Do Not Track and Cacique Intimates' Privacy Policy prior to clicking any links found in this post.