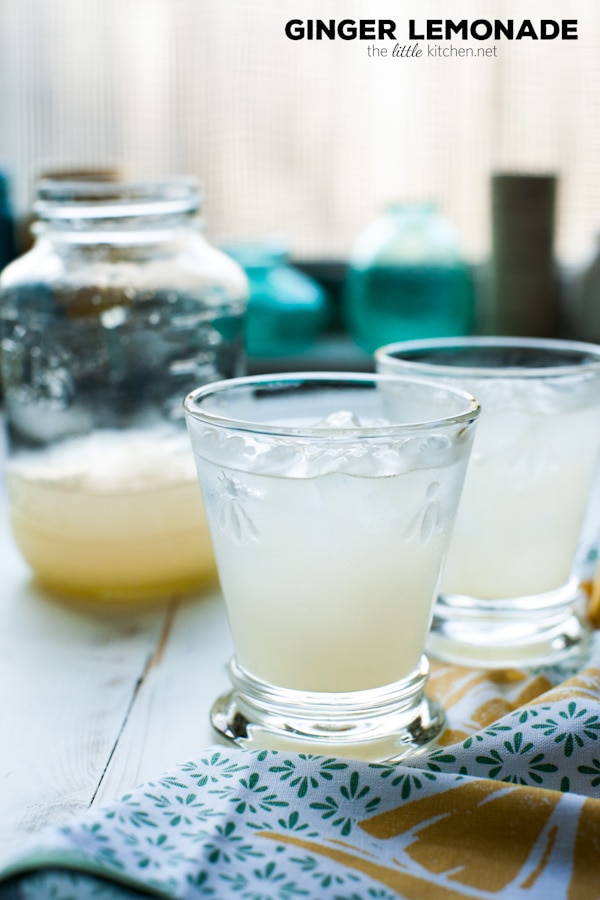 I love ginger anything, especially this ginger lemonade drink and even ginger candy. Growing up, my Mom cooked a lot with ginger. I love love it! My best friend, Lindsay, loves ginger beer and got me addicted to it. If you have never had it before, just think root beer but instead of being dark, it's lightly colored and it's made with ginger root. To me, the spicier the root beer, the better!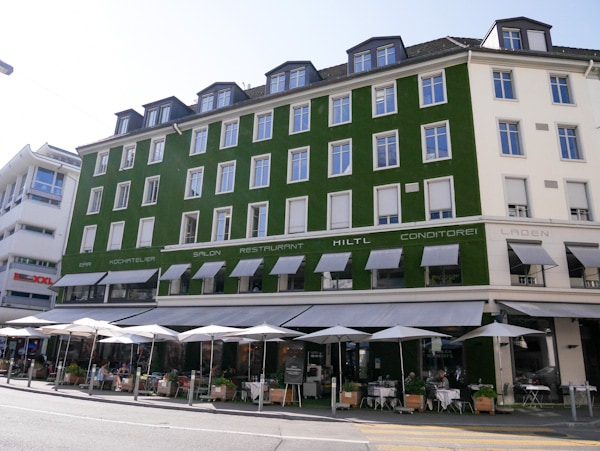 In my recent Zurich trip recap, I shared that we went to the oldest vegetarian restaurant in the world (according to Guinness World Record). It was open in 1898 and even has a vegetarian butcher shop! It's called Hiltl.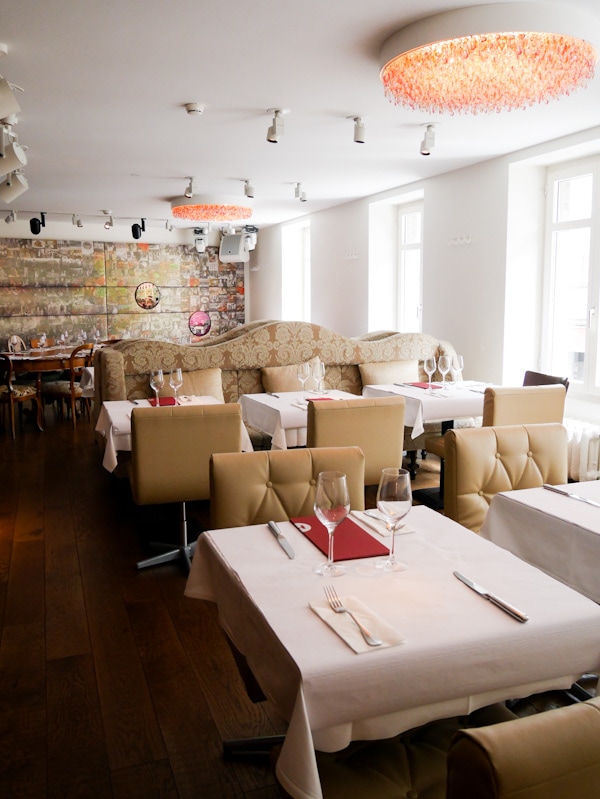 It's beautiful inside.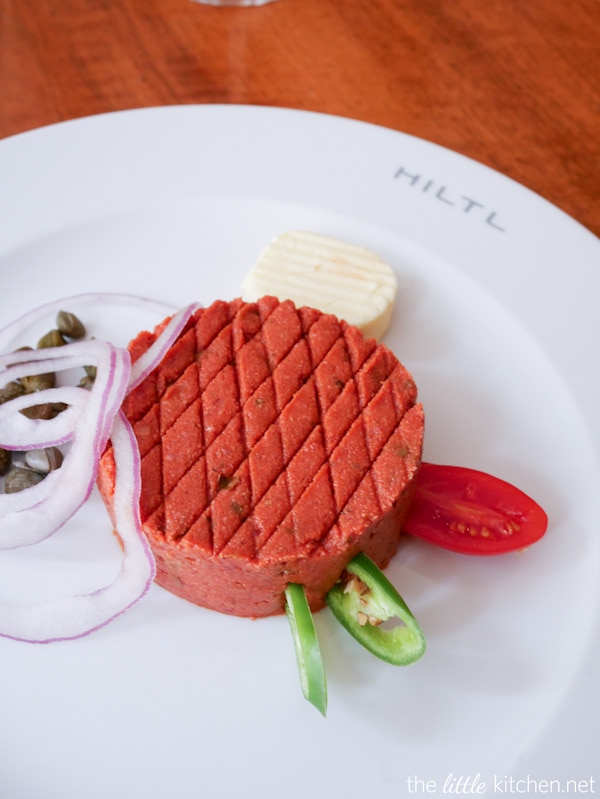 We had a vegetarian steak tartare that tasted just like beef!
And for lunch, I had a vegetarian hamburger…it was amazing and so were the fries!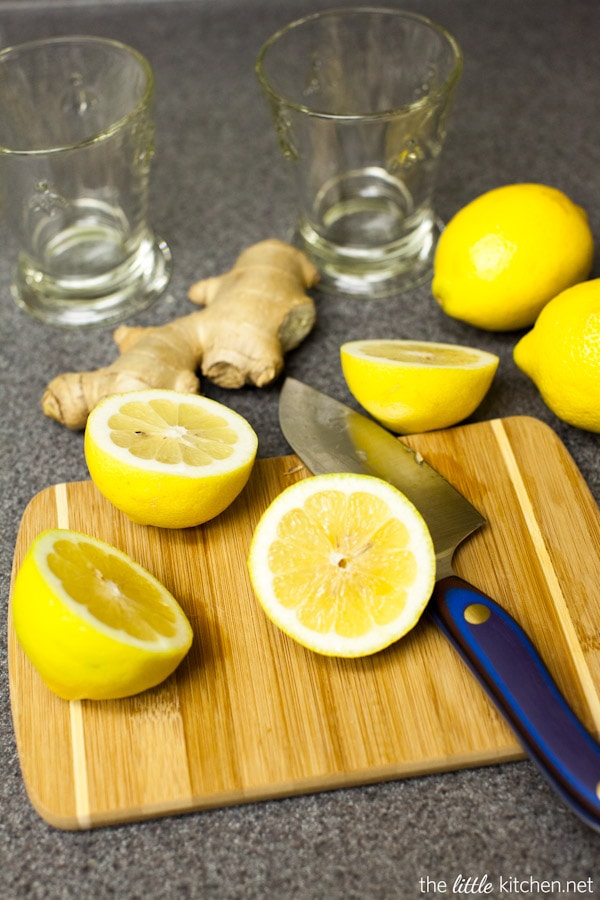 I also had a ginger citrus drink and I knew I wanted to come home and recreate it!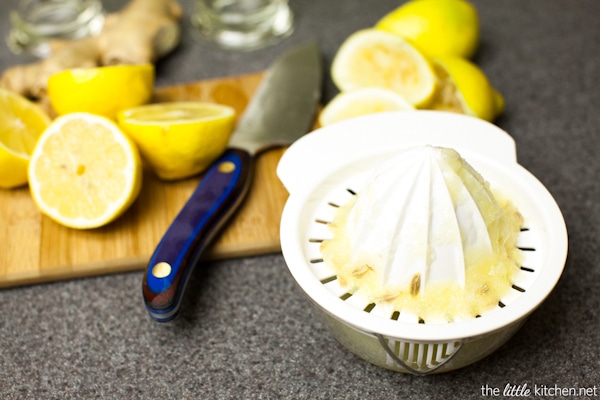 Squeeze the lemons.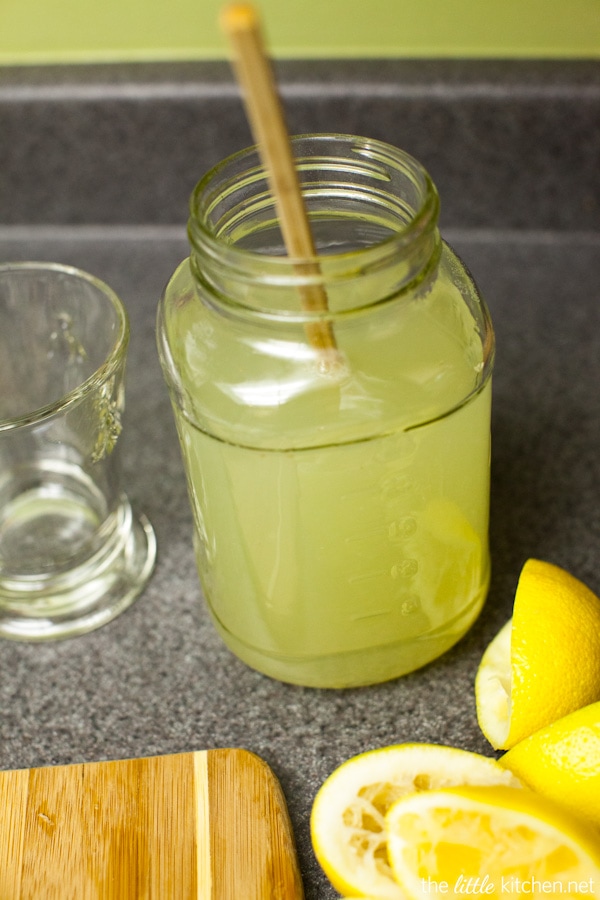 And mix with sugar and water. Add more sugar if you'd like.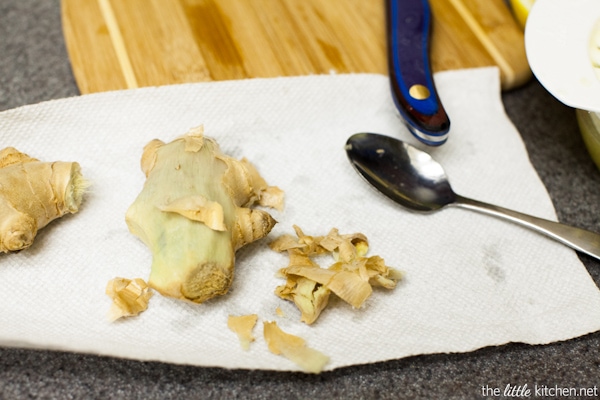 I peel the ginger with the edge of a spoon.
And then grate it.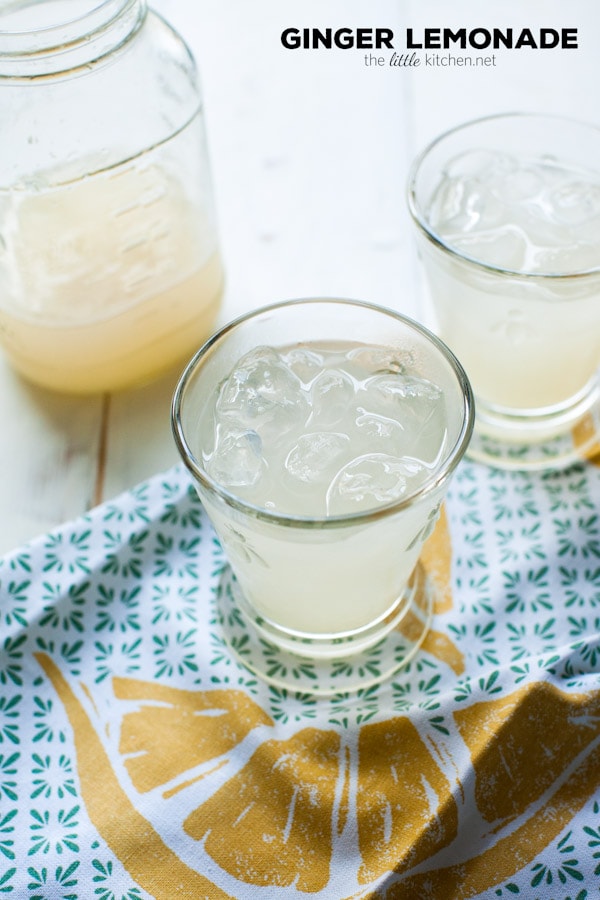 Honestly if you would like more ginger, you can add more. That's what I would do! If you like a less gingery taste, add less. You can customize it to your taste!
The next time I make these, I'm going to add a little gin to it! I hope you love this ginger lemonade drink just as much as I do!
Recipe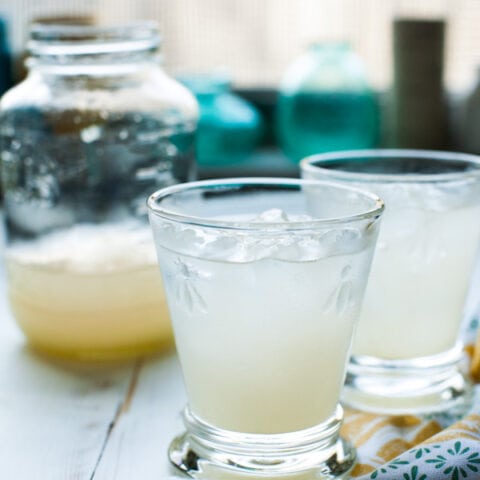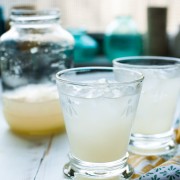 Print
Pin
Save
Ginger Lemonade Recipe
Ingredients
approximately 6 ounces freshly squeezed lemon juice

,

4 lemons

2

Tablespoons

granulated sugar

16

ounces

water

2

teaspoons

freshly grated ginger

ice
Instructions
Mix lemon juice with sugar and add water and mix together. Add more sugar to taste, if necessary. Add grated ginger and mix together. Add ice to glasses and pour in ginger lemonade.

Can be stored in the refrigerator for a few days in a tightly sealed container.
Notes
Inspired by the ginger citrus drink I had at Hiltl in Zurich, Switzerland.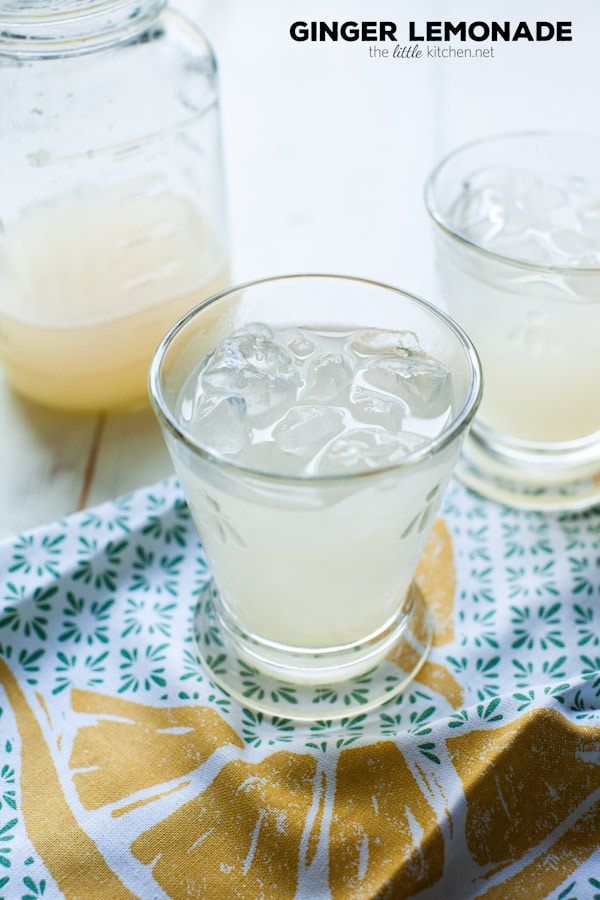 Disclosure: This post and my trip to Zurich is sponsored by Visit Zurich. All opinions are my own and I always only share with you what I love.