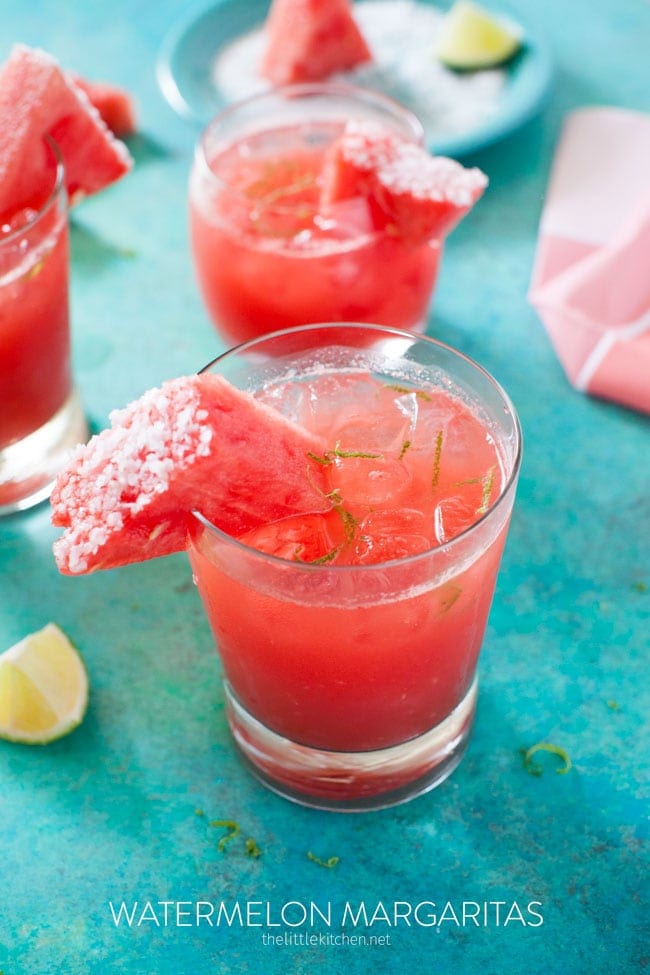 First, it's Friday so it's the perfect day for a margarita and since I'm still holding on tight to summer, we can still be friends if I make it a watermelon one right?
Seriously, you guys this is ONE AMAZING watermelon margarita. I had it in Albuquerque, New Mexico a few months back and was so happy when the restaurant shared the recipe with me!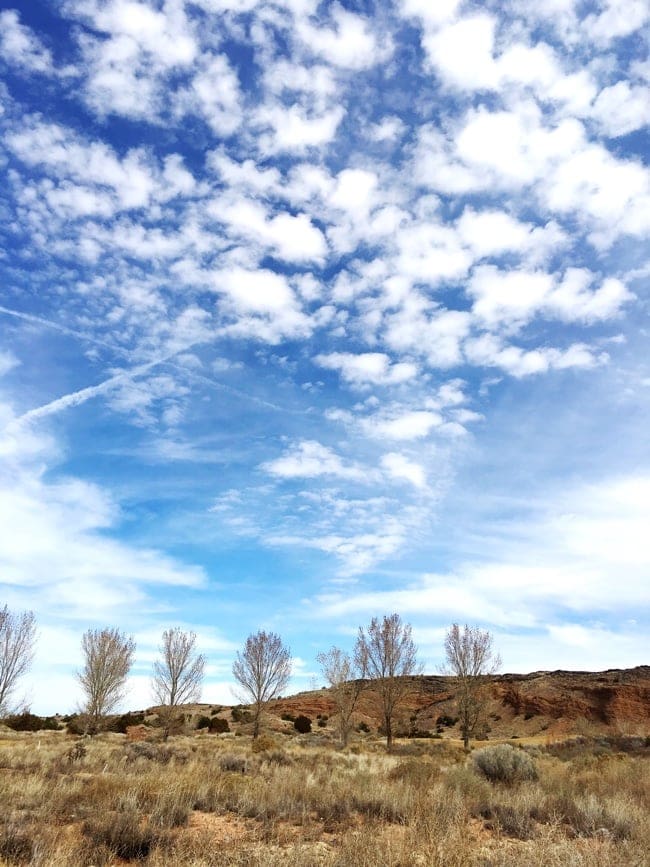 Let's talk Albuquerque before we get into the recipe…it's gorgeous, peaceful, beyond beautiful, the people are amazing and the food beyond amazing. I had a great time and I really hope I get to return with Curtis (he was pretty jealous that I visited without him).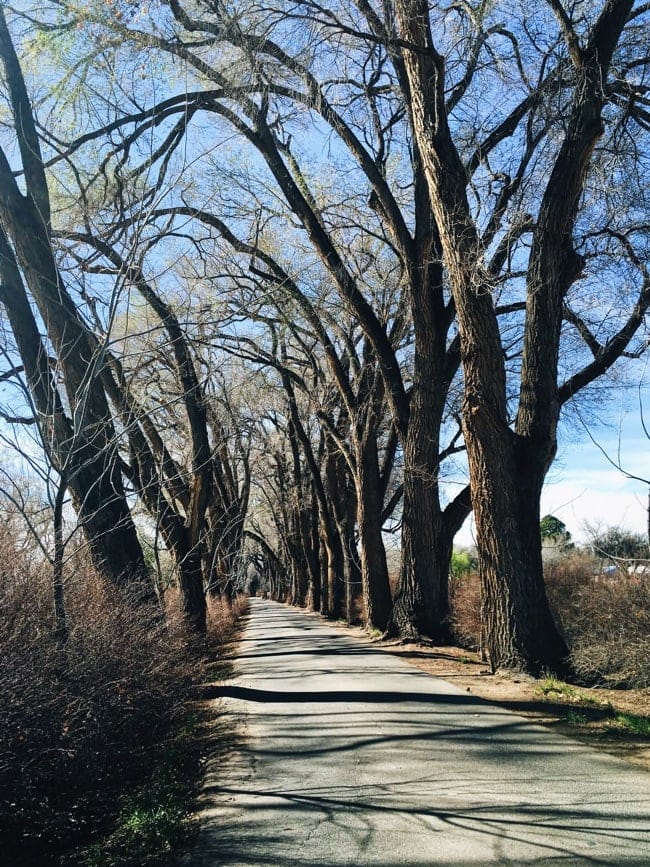 We stayed at Los Poblanos Historic Inn & Organic Farm. This is the entrance to the Inn…this place was unreal.
It was built in the 1920s and is an actual working farm, they have 32 acres of lavender fields. The architecture is quintessential New Mexico and the Inn is on the National Registry of Historic Places!
They grow their own lavender, have an amazing restaurant on-site with an award-winning chef (Chef Jonathan Perno) and the rooms…they were so fun!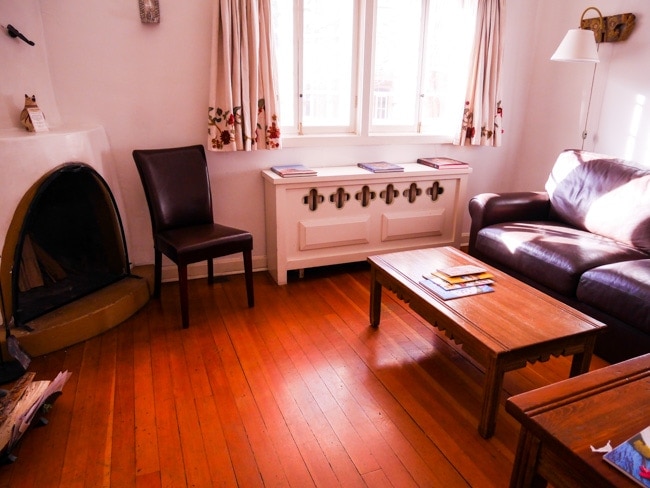 My room even had a sitting room with a fireplace.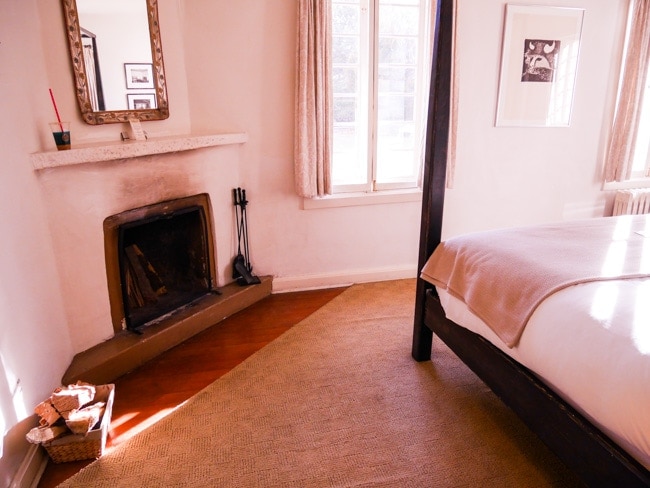 My bedroom had a fireplace too…I felt totally spoiled with two fireplaces you guys!
That bed was so comfy!
PS I made sure to start a fire every night I stayed there!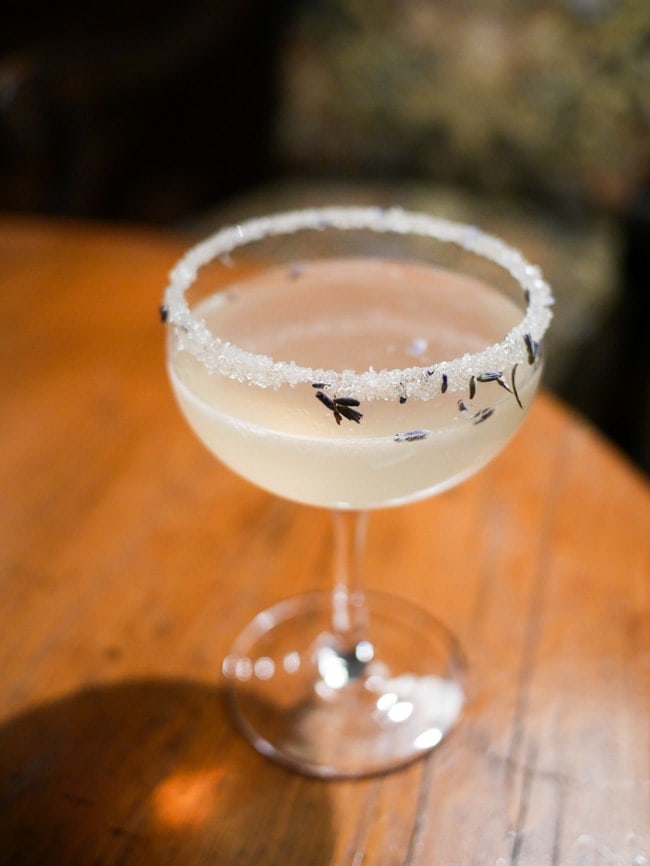 Can we also talk lavender margaritas? It's a thing and it's amazing. I have to make it soon and share the recipe with you guys! I bought some of the lavender from the farm shop at the inn…so I could do this!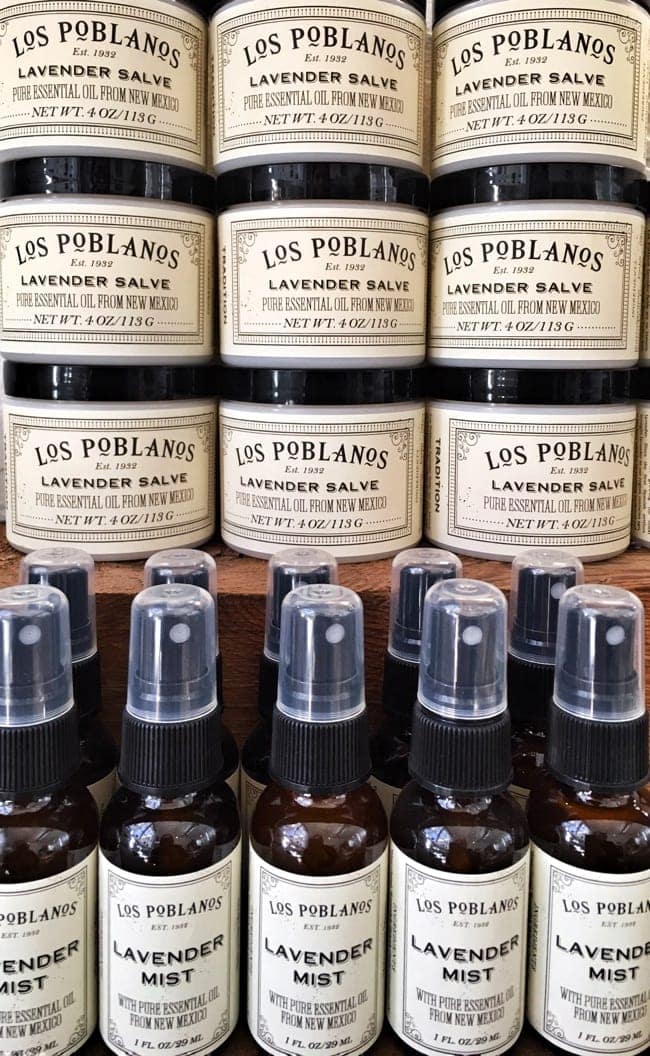 The farm shop…is amazing. They even have a farm cat (named Calvin) that loves to chill out in the shop.
I totally bought some lavender salve and a mist spray!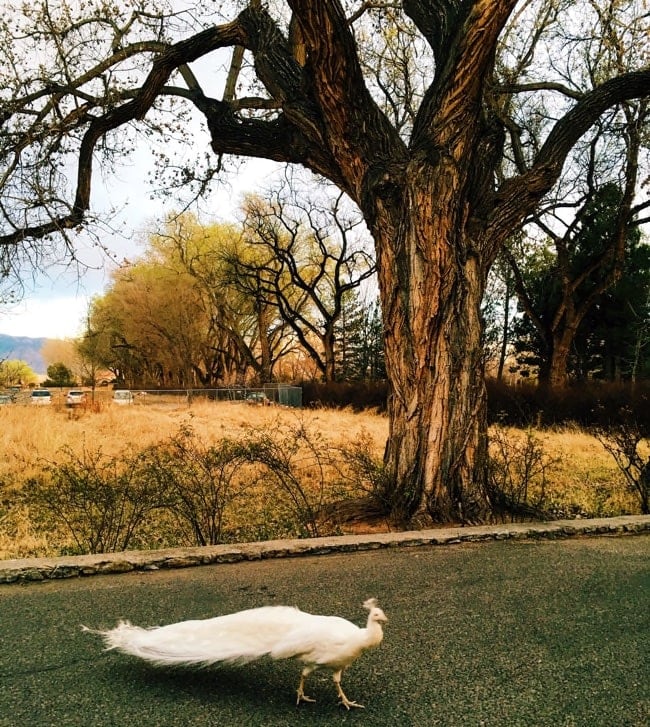 And that's Albert the peacock, I think they have about five peacocks on property.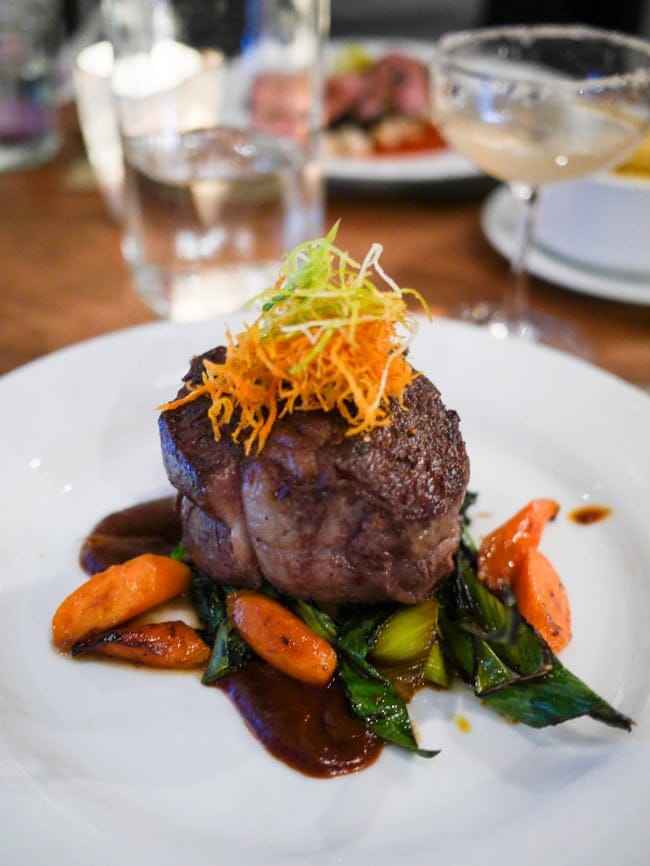 My friend, Rachelle and I arrived one day early and dined at the restaurant…it was amazing. Get the cheese platter, that's all I'm saying!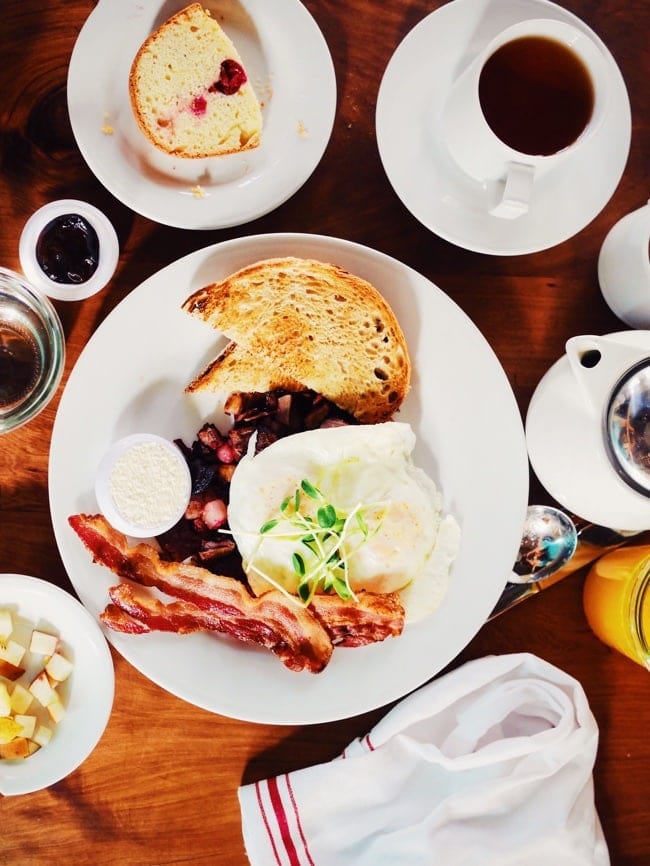 And breakfast at the Inn is included and NOT TO BE MISSED. They serve a little piece of bundt cake with each breakfast, every day it's different and every day it was divine. I would love to come back and just bake bundt cakes with their pastry chef! (Ha! can we make that happen?)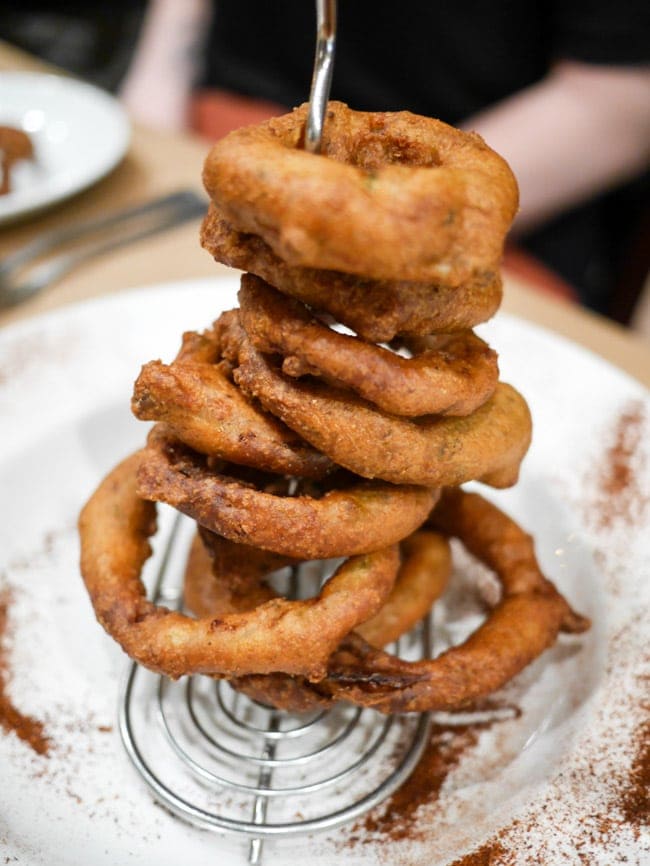 We visited so many great places, trying to share most of them with you.
A can't miss place when you travel to AVQ is the Indian Pueblo Cultural Center. They have a restaurant  at the cultural center…these blue corn onion rings you guys! We also made Indian fry bread…amazing.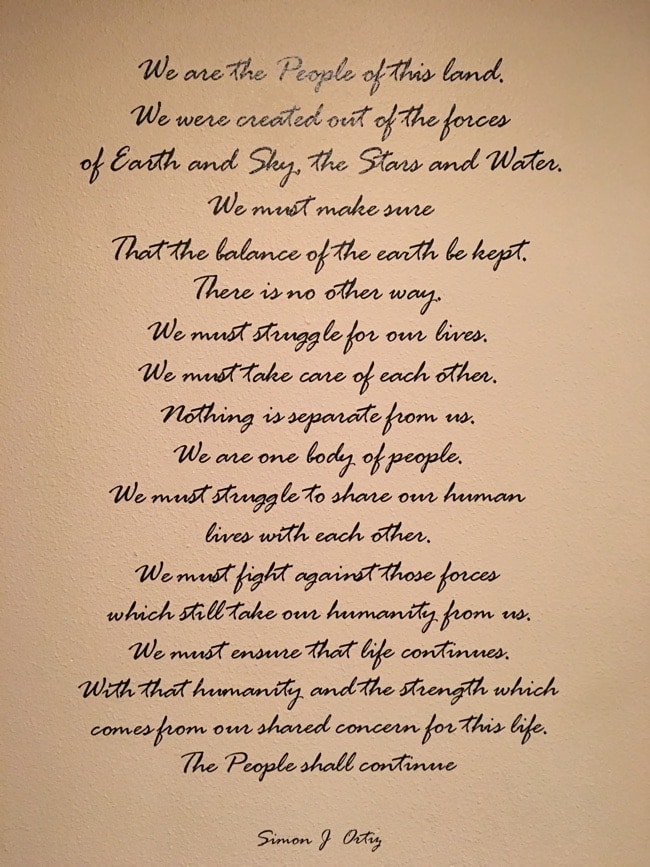 We learned so much at the cultural center and I'm grateful we visited. We learned about Indian boarding schools (please look it up and educated yourself) and so much about the tribes in ABQ and New Mexico. I'm ashamed that we didn't learn about these boarding schools in school here in Florida and firmly believe we are doomed to repeat the mistakes of the past if we don't even KNOW about our past.
That's why I love to travel, to connect with people and to learn.
We visited Golden Crown Panaderia and met these two great guys, a father and son team who run this bakery.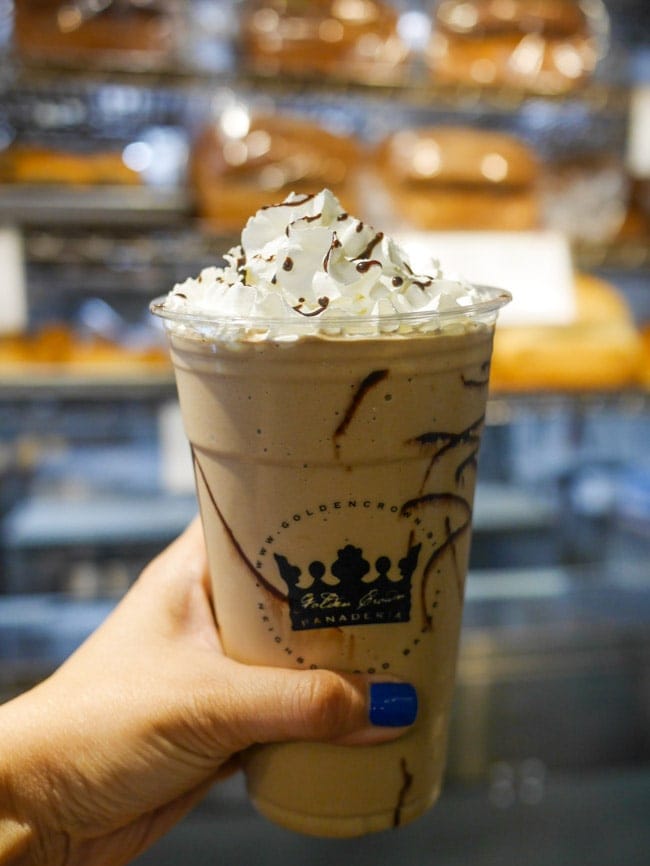 Yes to the coffee milkshake…it was amazing.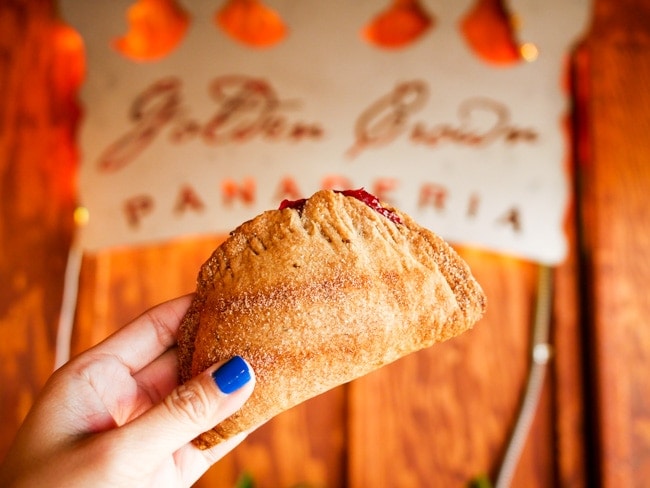 Their empanadas…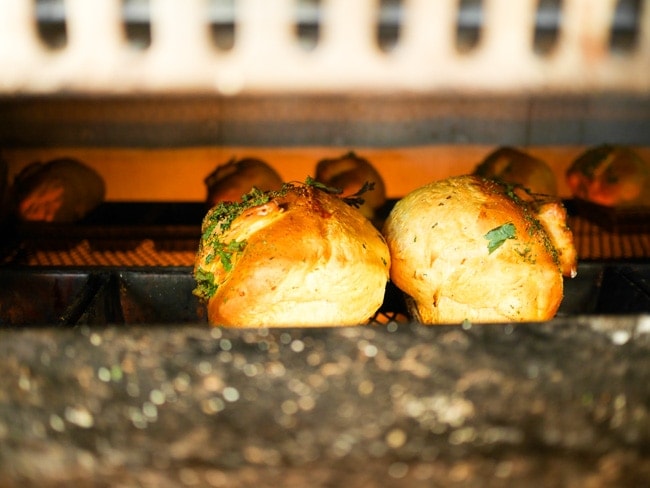 And their New Mexico Green Chile Bread…I still dream about this bread! I brought a loaf home with me and snacked on it until it was gone!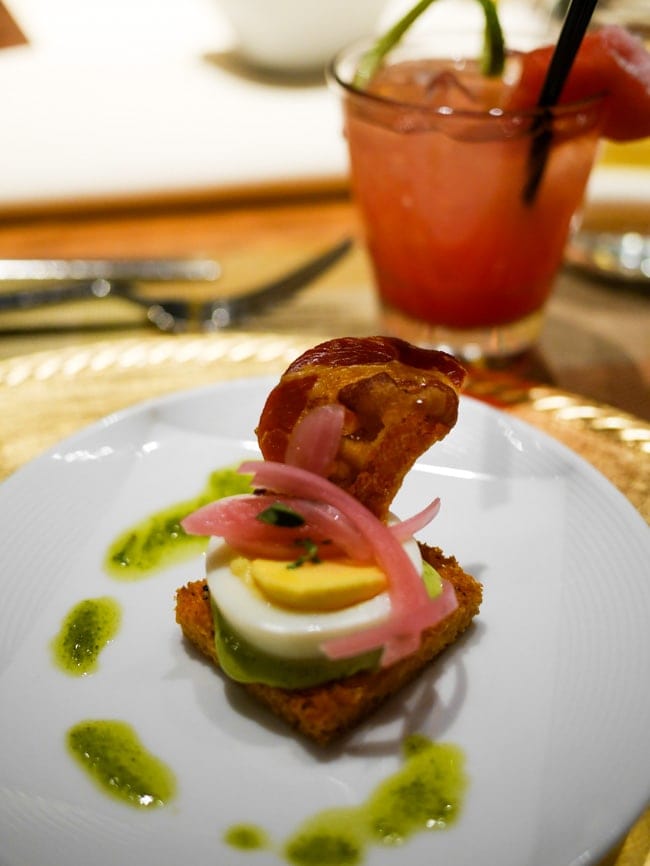 To say that we ate a lot of great food was an understatement.
The chef's tasting menu at Más was magnificent! That's where I had the watermelon margaritas recipe that I'm sharing with you today!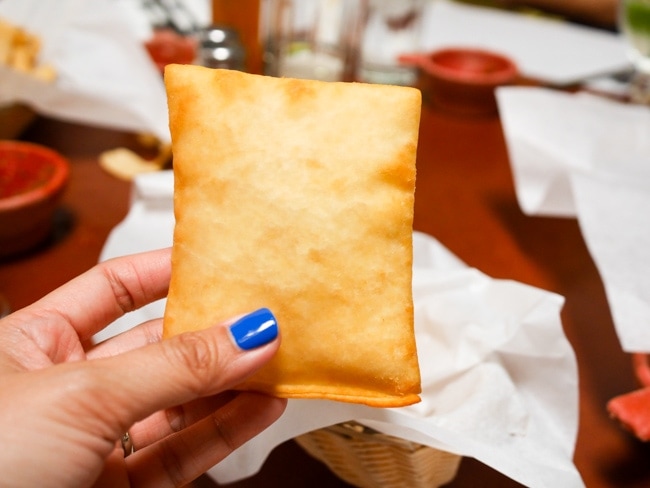 and Sopapillas at Sadie's…a New Mexican institution. Order recommendation: get the fried green chiles (so addicting) and the coconut margaritas (are you sensing a theme here?).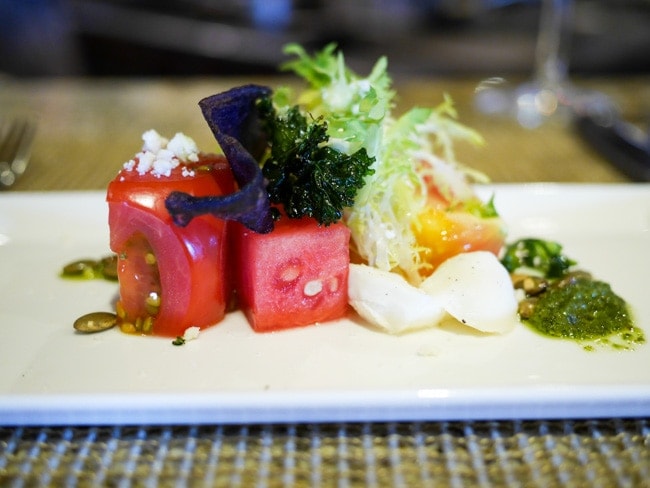 We traveled out to the Hyatt Regency Tamaya Resort & Spa and had the most amazing Pueblo oven bread (wow!) and had a wonderful lunch at the Corn Maiden (you can't miss that place).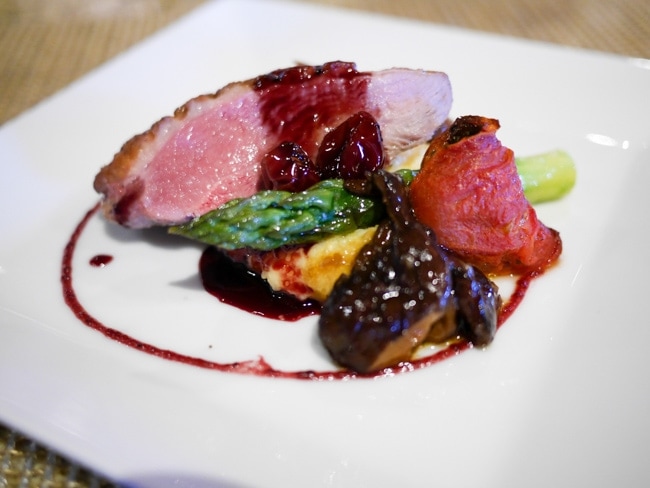 We had a great time, Chef Eric Stumpf was humble, hilarious and obviously very talented. We all enjoyed every last bite of that tasting menu we had!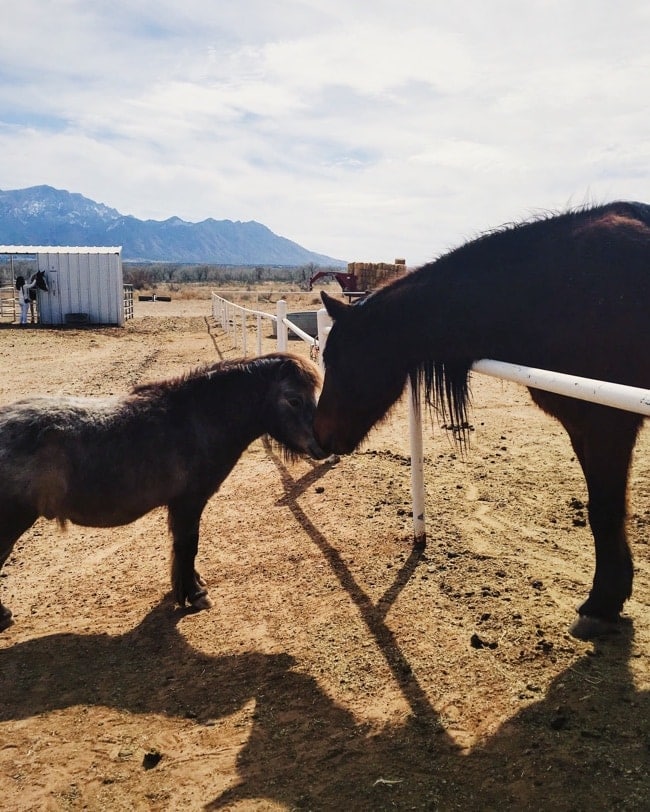 And we visited the stables at the Hyatt Regency…they have rescue horses! I captured this beautiful moment. The smaller horse was going to up to a few of the taller horses and doing this thing, it seemed like he was saying hi, what's going on? How are you doing? Checking up on his horse buddies.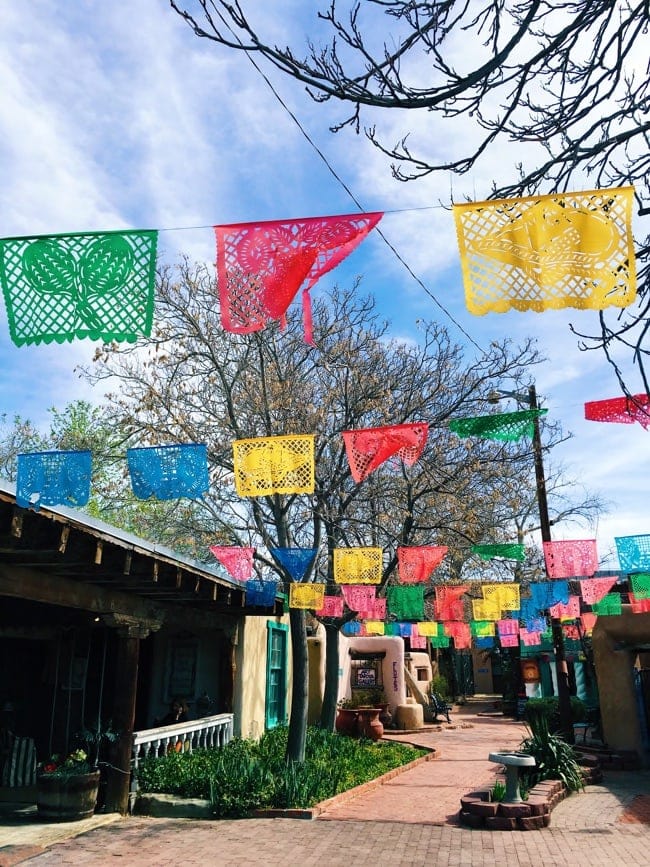 I told you ABQ is so pretty!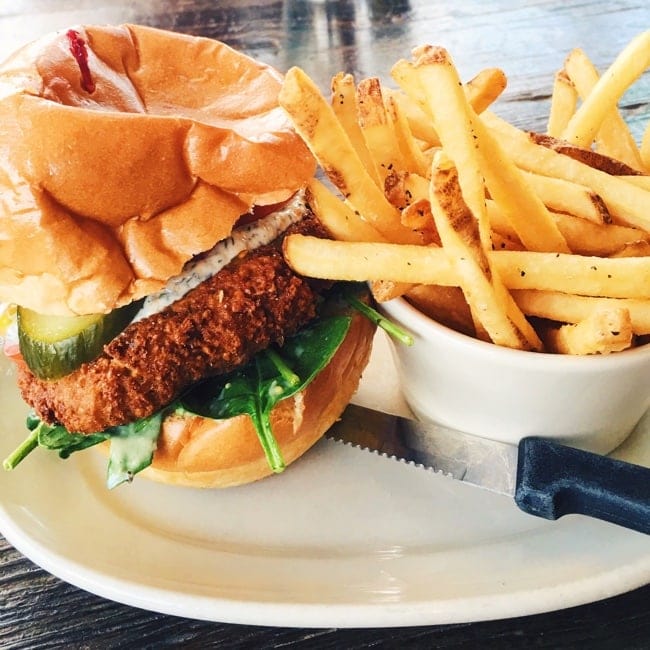 This falafel burger and fries were on point at Flying Star Cafe. I wish I had room to try their amazing desserts!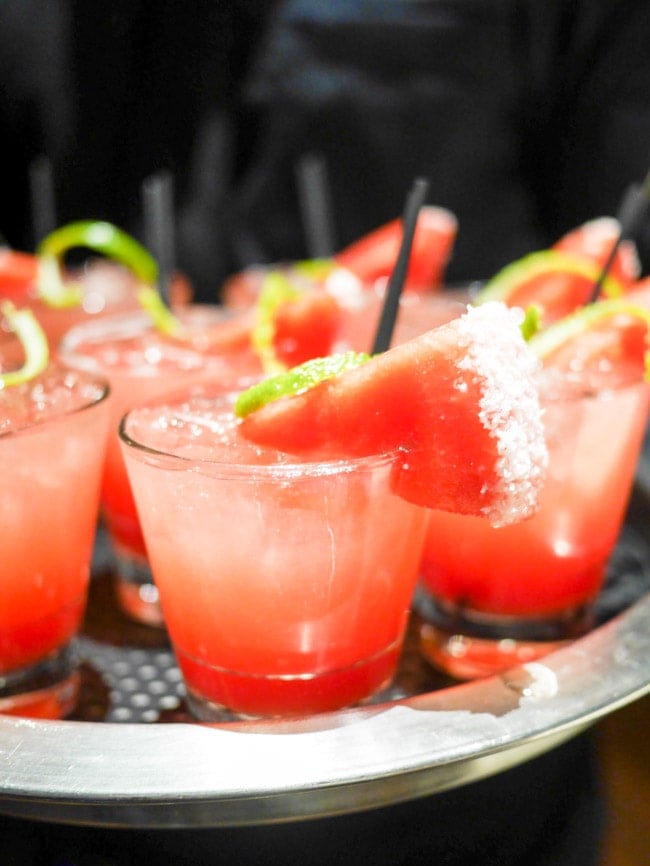 So so much good food in Albuquerque, I can't wait to go back.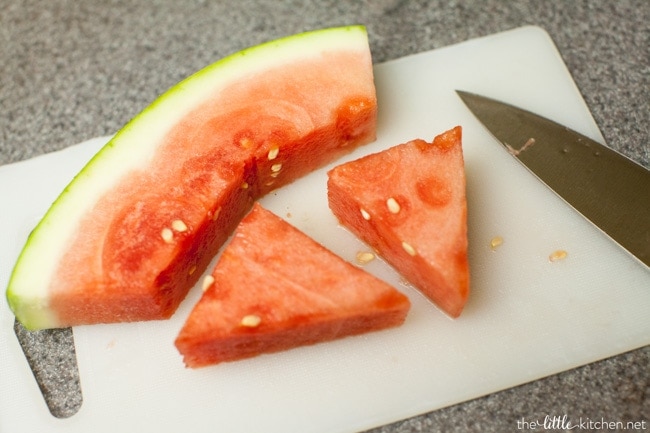 Now to this recipe…it's sooo easy to make.
Cut up some watermelon.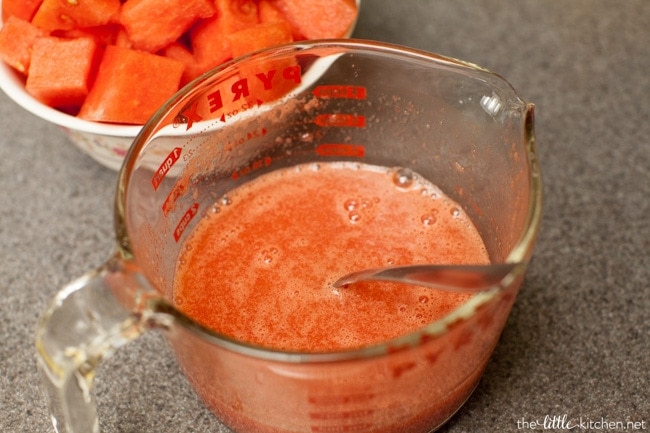 And blend it up. Zest and squeeze a lime. Add tequila, triple sec and agave nectar or simple syrup.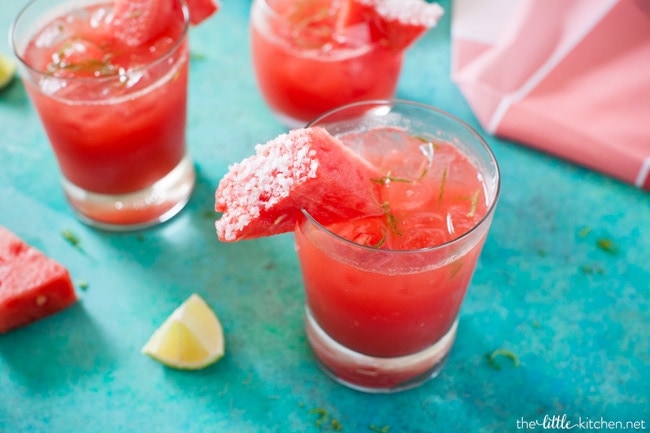 Salt a couple of watermelon wedges and you're done. The salted watermelon is so genius!! It takes this drink over the edge!
Enjoy!
Recipe
Print
Pin
Watermelon Margaritas
Ingredients
watermelon juice
1/2

Tablespoon

fresh squeezed lime juice

2

cups

chopped watermelon

1 1/2

ounces

tequila

,

3 Tablespoons

3/4

ounce

Triple Sec

,

1 1/2 Tablespoons

3/4

ounce

lime juice

,

1 1/2 Tablespoons

1/2

ounce

agave nectar

,

1 Tablespoon

small watermelon wedges for garnish

Kosher salt
Instructions
Make the watermelon juice. Add watermelon and lime juice to a blender and blend until smooth. (Makes about 1 1/2 cups juice.)

Salt watermelon wedges with Kosher salt. Add tequila, triple sec, remaining lime juice and agave nectar to the watermelon juice. Stir and then pour into glasses and garnish with watermelon wedges.
Notes
Thanks to Más for sharing this recipe!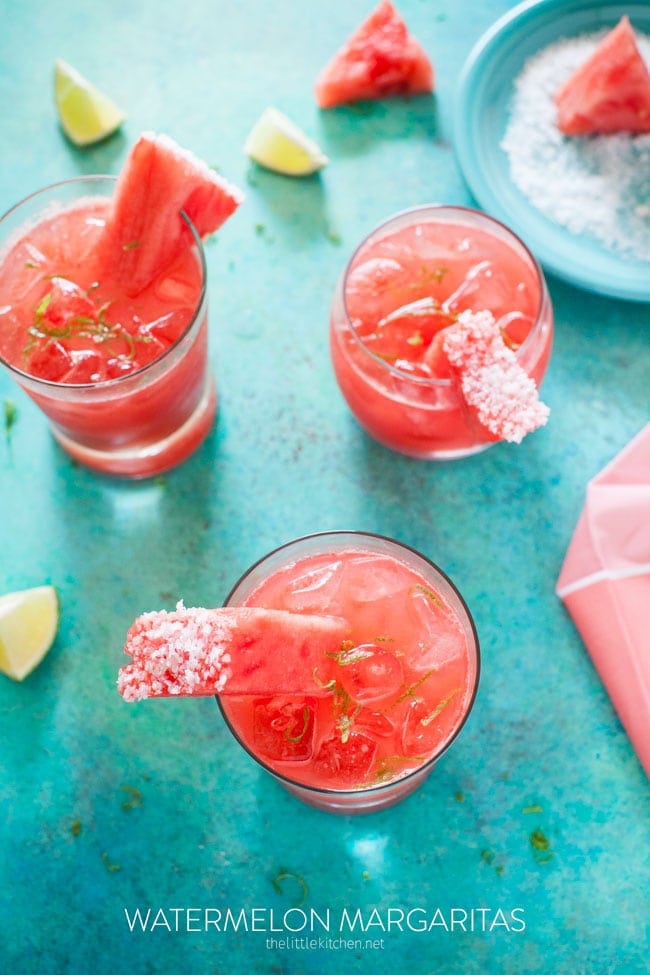 Disclosure: Thank you to Visit Albuquerque for hosting me on my trip. All opinions are my own and I wasn't required to write this post.