My puppy love posts are just posts where I share photos of our furbabies and stuff I'm loving lately!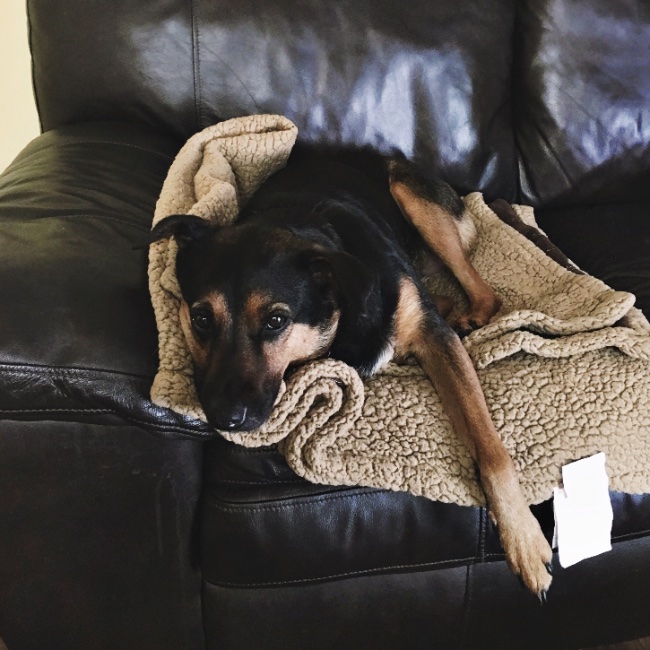 You guysssss…Angel turned 4 yesterday! I sound like a major sap but I can't believe it! We adopted her in March 2012 and honestly can't imagine life without her.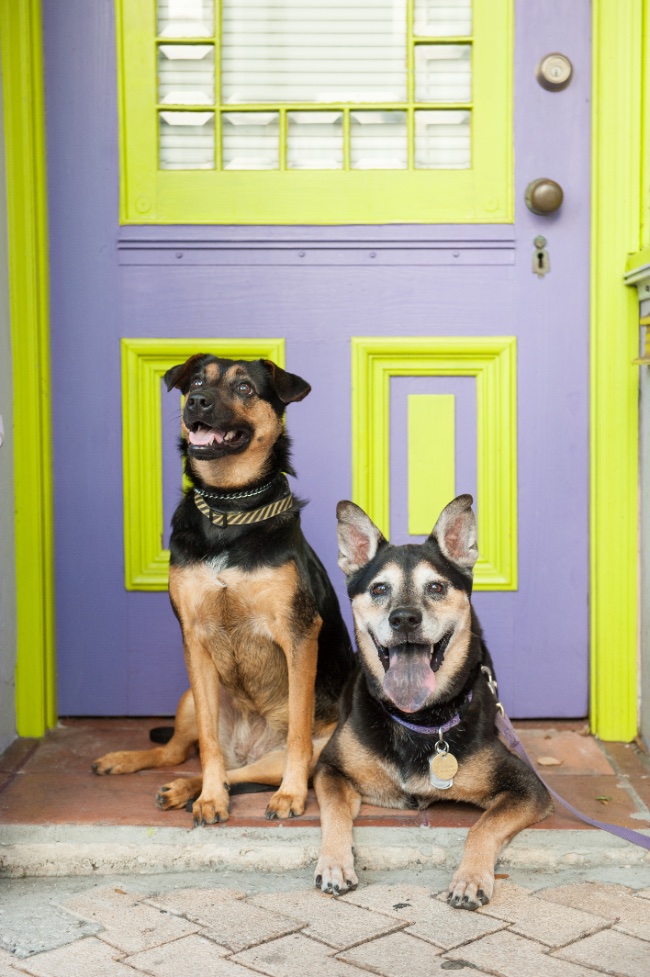 Photo by Mikkel Paige
(Photo above is from a couple of years ago.) She's the apple of our eye, completely spoiled, fiercely independent but at the same totally loves her big brother and looks up to him.
Okay's my list for this week…
So I love the show Supergirl…it took me a while to get into it but I'm obsessed. I think I got Curtis into it too! Hehe Anyways, Kara Danvers (Supergirl's alter ego) wears the cutest clothes and I was searching on the internet how to try to figure out where they buy the clothes for her character, I happened upon this amazing site called Worn on TV. It's awesome!! Linda Wilks, who runs the site, works really hard to find where to buy the clothes from a ton of tv shows!

Girl Scout Cookies

Yep, I bought a few! It's cookie buying season!! What are your favorites?

I deleted the facebook app from my phone and why you should too

Obviously do what you want but if you're like me, checking facebook constantly. Checking email and instagram and then checking facebook over and over and over again every day. I couldn't even count how many times a day. Deleting the facebook app from my phone and doing the following helped me take my day back and make my day more productive!

I deleted the facebook app from my phone. I still have the Pages (Android), Groups (Android) and Messenger (Android) apps from facebook because I need the Pages and Groups apps to do work. Messenger I use sparingly and I can share from my page to groups which is fantastic.

One more thing I did on my computer, I logout of facebook. So throughout my day before, in between tasks or to distract myself, I would open a new tab and get lost on facebook. I would look at the clock and 30 minutes had passed. Mindlessly checking. And for what? I was looking. at. Nothing. Absolutely nothing.

Don't get me wrong, I love facebook as a way to see what my friends are doing and catch up but I was wasting too much time on it.

Now when I open a new tab in my browser and bring up facebook…I have to choose to login. I only visit facebook to get work done, schedule posts for my business page for TLK and then check my notifications and try to immediately logout. I spend 5 to 10 minutes tops in there. Over and out.

My days are more productive and I don't even feel like I'm missing out on anything. And now, when I open a new tab to visit facebook and I don't have a reason, I catch myself, say dang it! and then close the tab and get back to work. Try it and let me know what you think!

Have you noticed that The Little Kitchen has a brand spankin' new look? Thanks to Purr Design…it's beautiful, isn't it? We have the same blue you're used to with accents of YELLOW. My other favorite color.

Crate and Barrel recently sent me an email about new products and there are a ton of yellow things. I want all the yellow things…AREN'T THESE SO CUTE? Sorry for the yelling. I told myself I wouldn't add more to my kitchen or my prop closet but they are making it so hard to resist.

Yellow Dip Mixing Bowl with Spout // Yellow Measuring Spoons Set of 5
Bumble Bee Pot Holder // Yellow Pepper Baking Dish
Set of 2 Yellow Scalloped Mixing Bowls // Sunny Side Up Dish Towel

this is so much

"The less you respond to negative people, the more peaceful your life will become." via lifehack

I can't even say enough times to myself and to you. I have been dealing with some negativity recently and I just had to cut out the culprits. And it feels good to not have to explain myself and to not have to deal with the negative people. Just say you're done. "I'm done."
Disclosure: There are affiliate links in this post.
Check out our other puppy love posts!