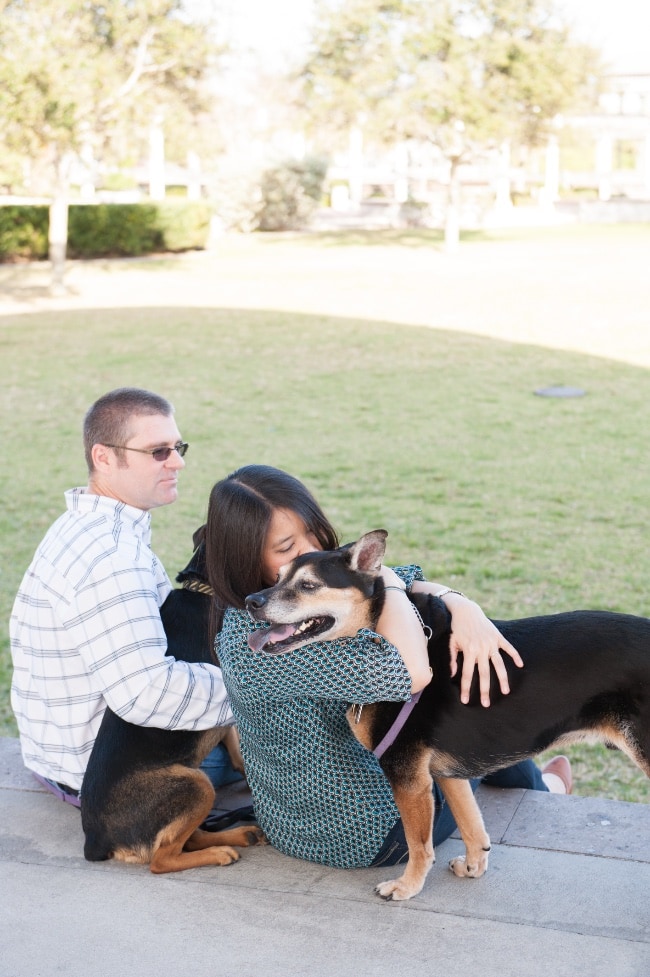 (Photo by Mikkel Paige)
We had to make the difficult and gutwrenching decision to let Charley go on December 5, 2018. I wrote this letter a few days before.
Charley, you have been my faithful companion for over fifteen years. The moment I met you, when your daddy brought you home…I fell in love with you. I remember crying tears of joy.
Your Dad got lost trying to find the family we were adopting you from. He came home a couple of hours late. I remember sitting at the window with your big sister, Cinder, waiting so impatiently for you.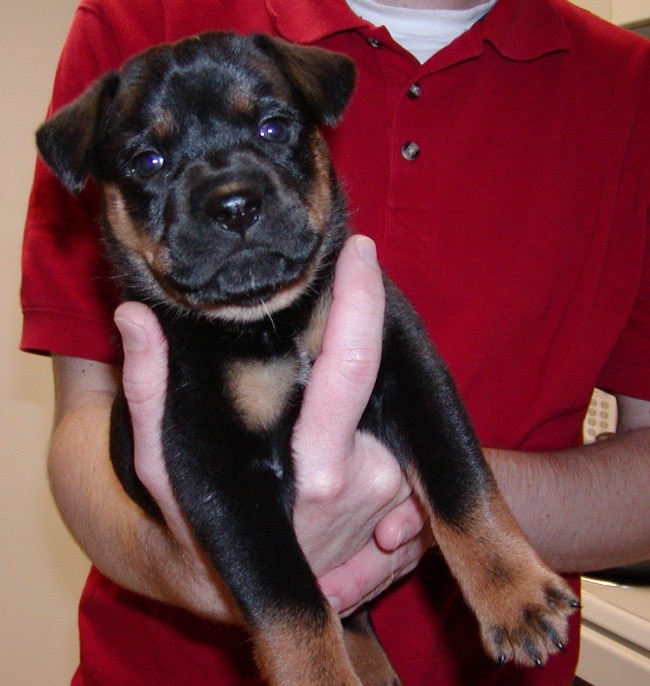 And running out the door to meet you, grab you, hold you up and I cried.
We had no idea you were only four weeks old and didn't have any teeth. I remember the sleepless nights the first few weeks. How I had to bottle feed you and turn your puppy food into mush with goat's milk. And how sick you were.
I remember always joking with your Dad that you were my dog, that I loved you more. But through these last couple of years…I know in my heart, that it was just a dumb joke. He loves you just as much as me.
I know this because when you were diagnosed with diabetes last year, he gave you your first insulin shot and every single one since that day even though he has an immense fear of needles. I know this because he has taken such good care of you. And I know his heart is breaking too.
You're the first dog I raised from puppyhood to an adult and in a lot of ways, you're the dog I was trying to take care of to make up for the dog I lost as a little girl named Morgan.
But you have become more than that because one dog doesn't ever replace another. I was 23 when we adopted you and now I'm 38, I feel like we grew up together.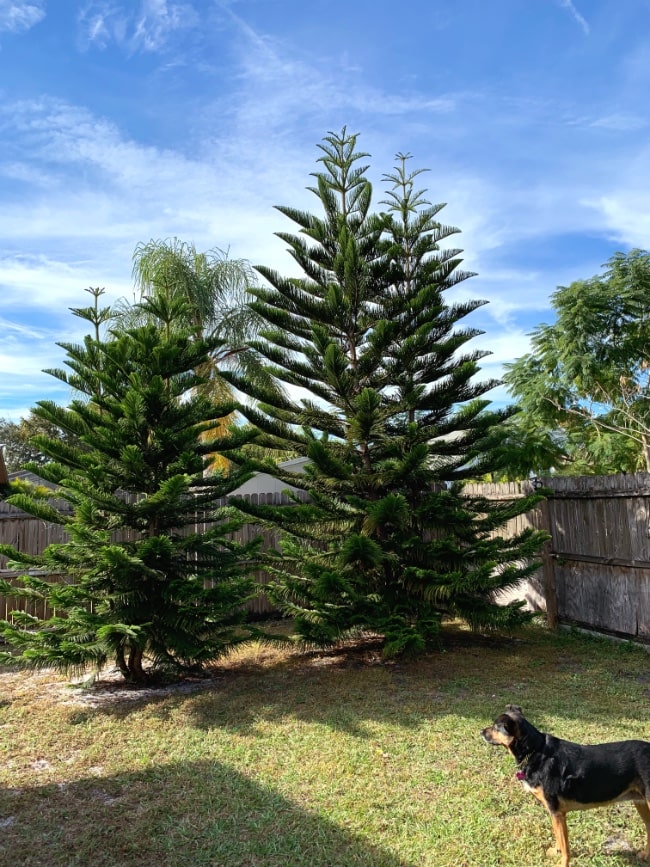 The huge trees pictured here with Angel.
You were an only dog for four years when we had to say good bye to your sister, Cinder. Our hearts were broken when we had to make that hard decision. You allowed us to love on you so much and gave us much comic relief by stealing towels and a little seedling that we were trying to plant on Earth Day. Those trees are huge now. I'll always think of you both when I look at those trees.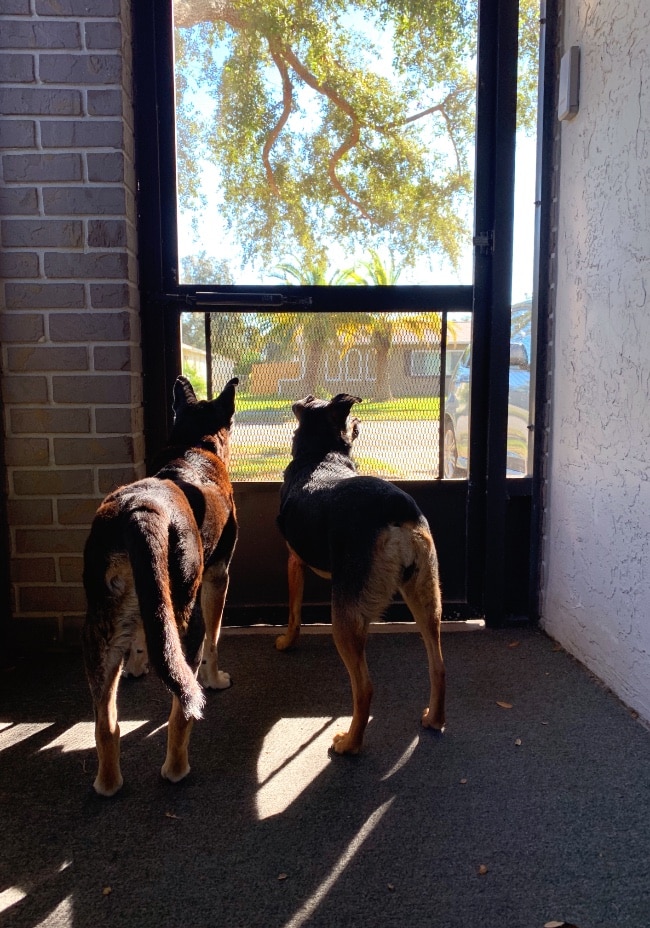 Charley and Angel loved to sit on our front porch and watch the neighborhood go by.
And when we adopted Angel, you took her in as your little sister. You played with her. You let her take your toys out of your mouth. You looked at us when she would steal your bed. But most importantly, you adored each other.
My heart breaks because we won't be able to tell her that you're going to be pain-free. That you need to leave us now. I wish I could tell you so you could understand how much my heart hurts. That you're not a burden and I don't want you to be in pain any longer.
I have gone through so many tissues and cried so many tears in your fur, Charley. You probably are thinking, what is up with my mama?
It's hard to put into words, how much you mean to me. We did obedience classes together when you were a puppy and we did agility classes. Do you remember those? You were probably one of the worst agility class students but we had fun!
When you were five, we were so worried because you lost almost 16 pounds and we didn't know what was wrong. Turned out you had a pancreatic condition (called exocrine pancreatic insufficiency) that didn't allow you to digest your own food. Which started us down a road of a lot of medication.
Over the years, you weathered hip surgery, back surgery and another hip surgery. This year, it was dental surgery to remove a thankfully benign mass and you even survived cancer earlier this year.
You are such a strong dog. You took it all like a champ. No matter what, you always smiled. You always gave us and your vet techs kisses.
You're the only dog I have ever know to warn us when you need to throw up, if we didn't take you outside, it was our own fault. And the only dog I have ever known to love going to the vet.
I still can't imagine life without you and in some ways, I think it's so hard to say good bye to you because we have done this before. We have had to make this hard decision before. I'm imagining the grief that I know I can't imagine.
I know it's not right but I'm mourning you before you're gone and that's not fair to you.
I'm also irrational and I keep thinking that you were robbed. You have been through so much and I just want more time.
More time to pet your soft fur, more time to hold you and kiss you. More time to take you on car rides and walks.
But it's not fair to you. Your body is giving out and I know you're tired. You have been tired for a while.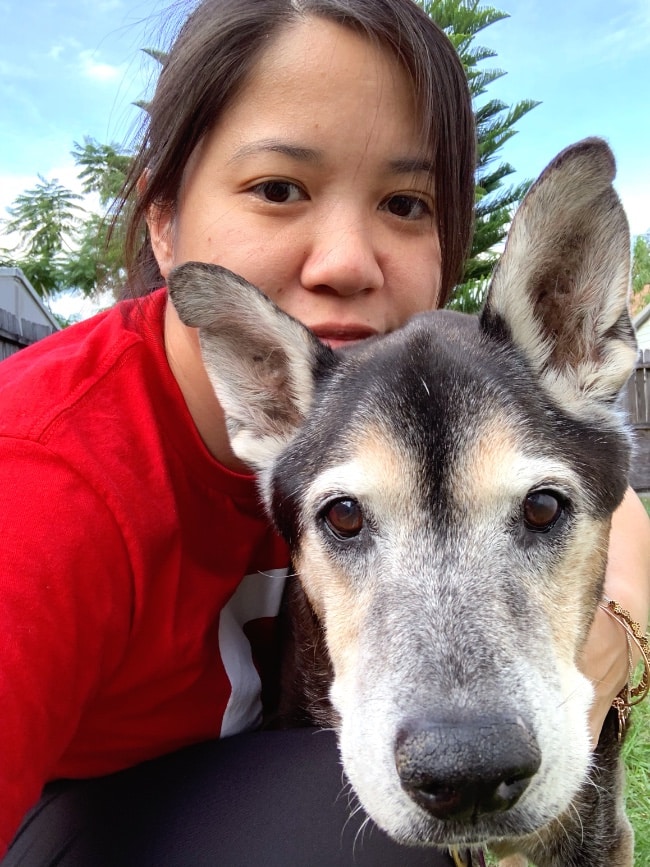 I don't know how to end this letter except to say I love you more than you'll ever know.