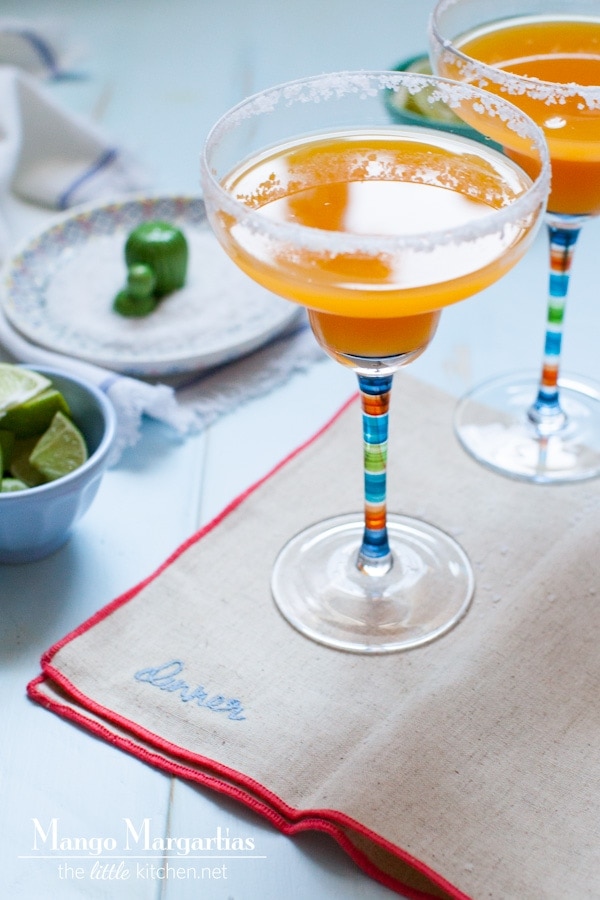 Recently, I had the pleasure of visiting Puerto Vallarta, Mexico for the first time. For a conference…it was the North American Travel Journalists' Association's (NATJA) annual conference. I recently became a member and attended the conference for the very first time. It was a great opportunity, I met some wonderful people, ate a lot of amazing food and I had the best time.
I recently recorded a podcast with the Season with Sass ladies (Peabody and Kita) and we chatted a lot about food blogging. They asked me what would I say to someone who said they hated social media. And my answer, too bad so sad. We all have to do a lot of things we don't like in order to fulfill our dreams and I firmly believe in going out of your comfort zone. Having never been to Puerto Vallarta, having just heard of the NATJA conference and knowing absolutely no one attending the conference ie. going all by myself. This was huge for me and very much out of my comfort zone.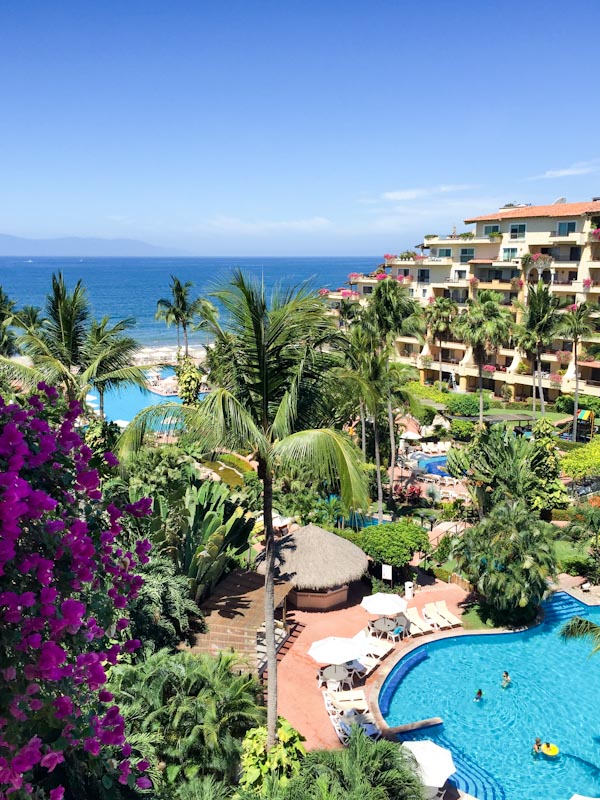 View from my hotel room at Velas Vallarta
And guess what? I'm so glad I did. I had a wonderful time, made a bunch of friends all of whom are talented travel writers who are amazingly supportive and thoroughly enjoyed my time in Puerto Vallarta. It was a well-run conference, our hosts were amazing and the experiences I had and friends I made, I will cherish forever.
Here are my favorite things about Puerto Vallarta…
Starting with #1 — the margaritas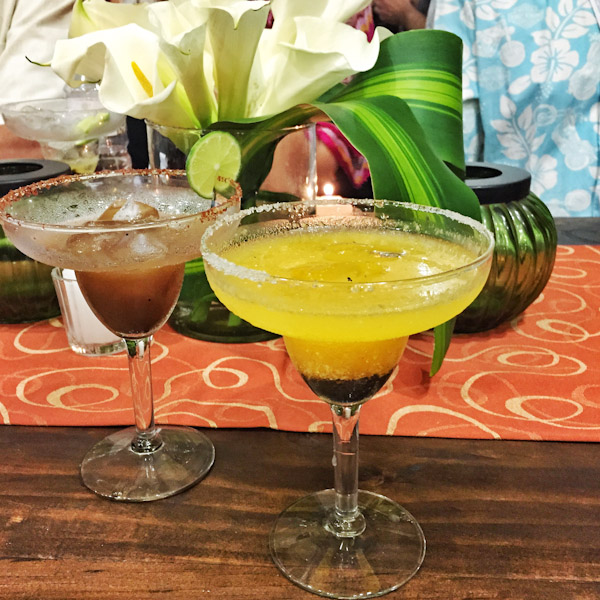 Margaritas were never in short supply…and that's a good thing!
The opening party was at Hotel Casa Velas and featured food from many of the hotel's amazing restaurants, so many different margaritas including passion fruit, tamarind and mango!
And a performance from an amazing (at least) 20-person Mariachi band that included two women!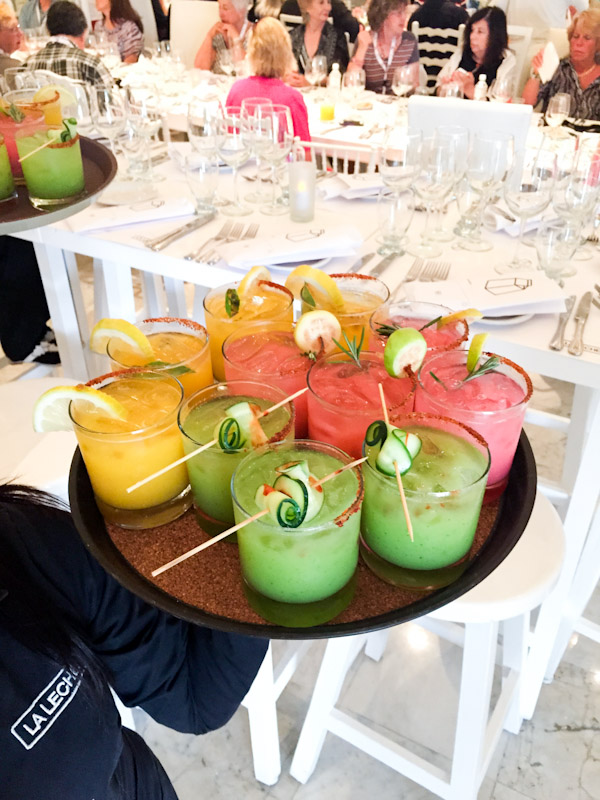 For reals, amazing. Cucumber, guava and passion fruit margaritas at La Leche.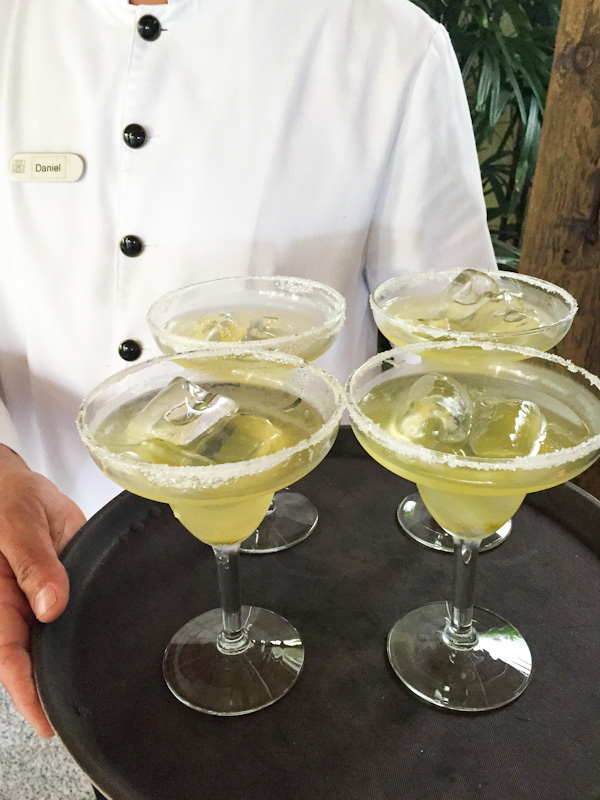 This is the best way to be greeted at a party!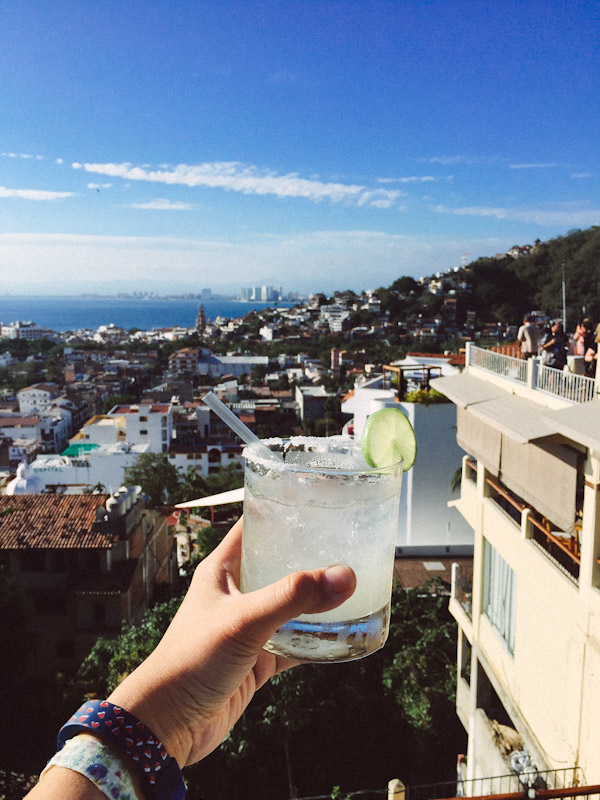 Margaritas at a rooftop party at Vista Grill. Note to self: return to PV and eat there. The appetizers were amazing and the space…a wonderful view of Puerto Vallarta!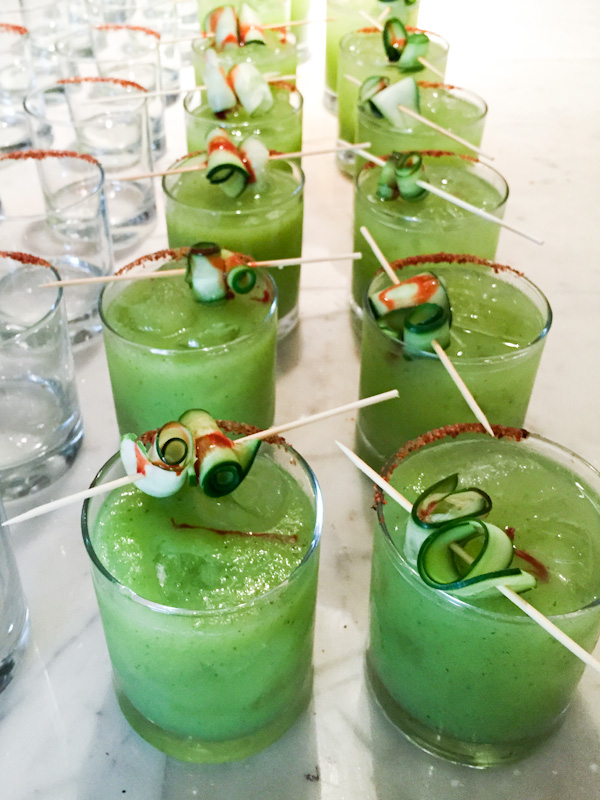 How many photos of margaritas is too many?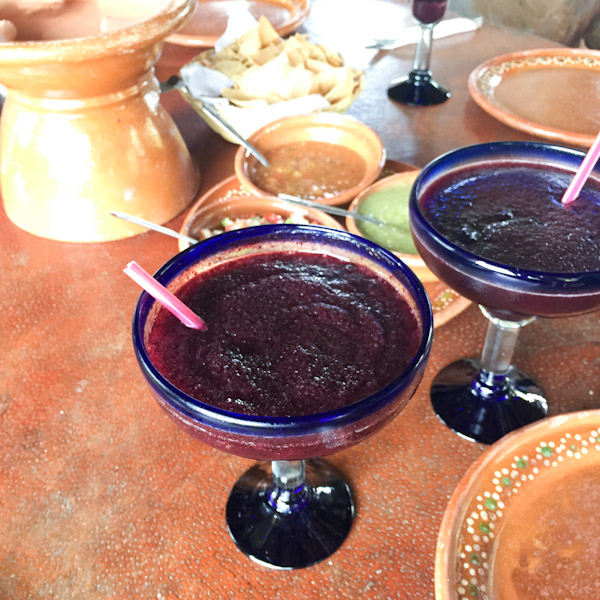 These frozen blackberry margaritas at the Hacienda El Divisadero's restaurant were amazing and hit the spot on a very hot day.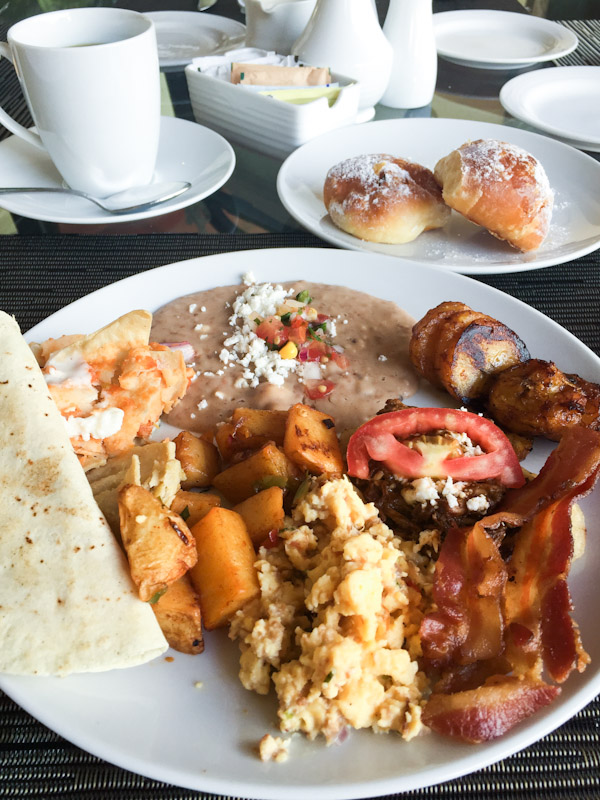 #2 The Food of course!
The breakfasts were amazing at Velas Vallarta. Just like I remember in Cancun last year, the breakfasts are a mix of traditional Mexican and American fare. The refried beans so amazing…better than anything I have ever had here in the US. Plantains, carnitas and of course American bacon.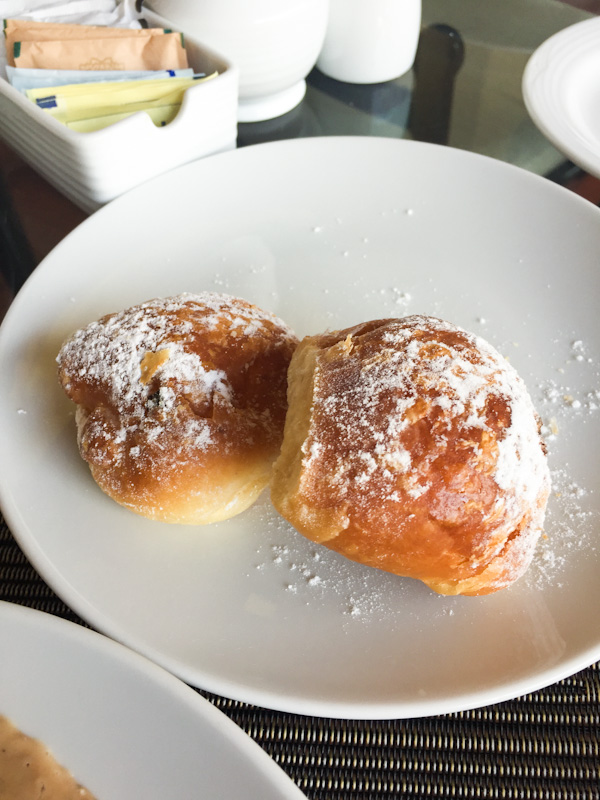 And these wonderful cream cheese pastries. I'm still obsessed with these and wish I could find out the name and get the recipe for them!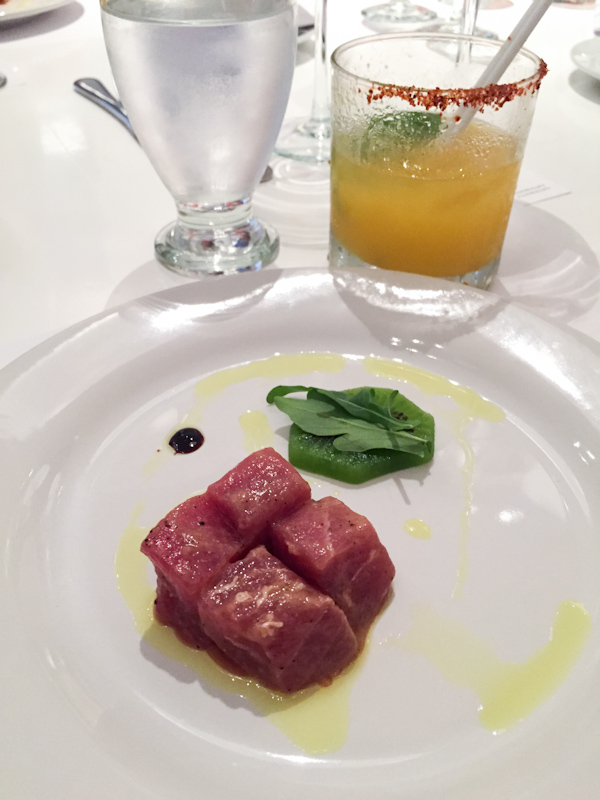 Dinner at La Leche was amazing.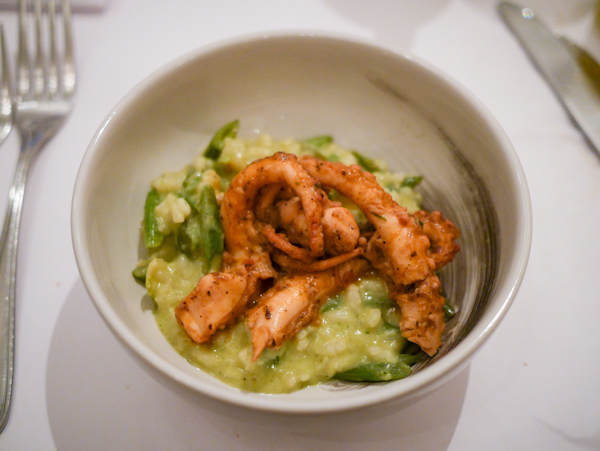 Grilled octopus…I have to say the best ever octopus I have had is in Mexico. I never thought I liked it until I went to Mexico!
Served with a creamy asparagus risotto. I ate the whole thing. No shame. 🙂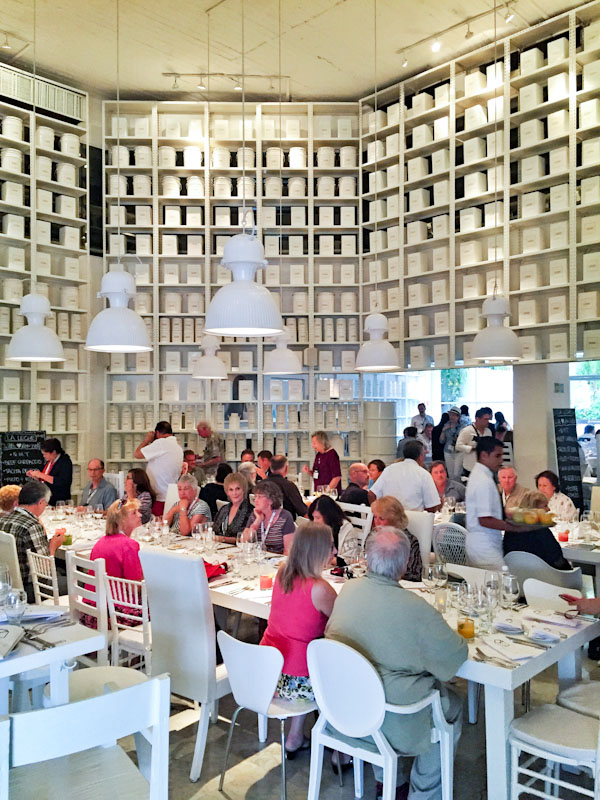 The space at La Leche beyond gorgeous, all white. It had a great feel and like I said, the food was amazing.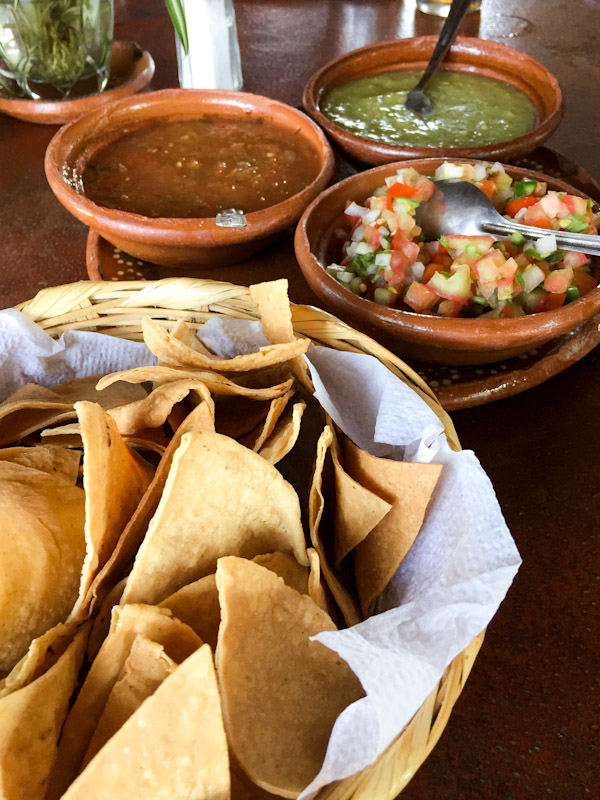 You cannot go wrong…we enjoyed all of the food and hospitality at Hacienda el Divisadero.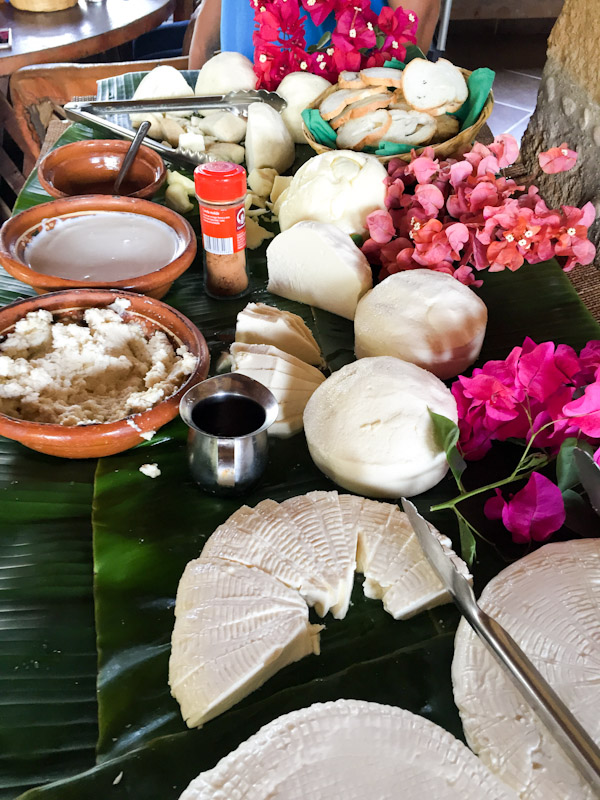 And homemade cheeses at the Hacienda.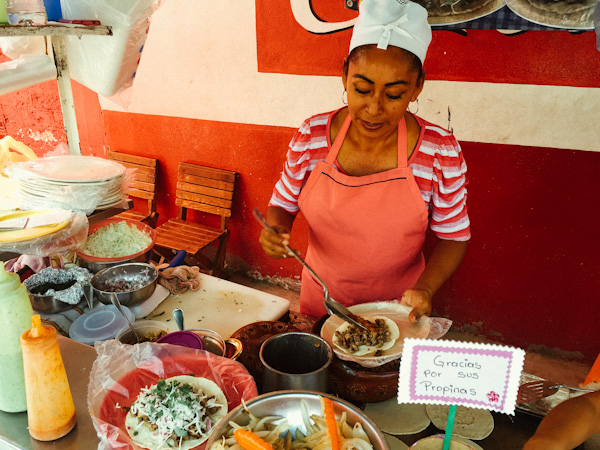 And of course tacos. I went on a food walking tour with Vallarta Food Tours. Owned by a very nice couple, it was a blast! The key is the tour guide, their knowledge and willingness to share it and of course the food. The humble people of Pitillal shared their food with us and it's nothing like you would experience in a restaurant. I highly recommend this when visiting Puerto Vallarta.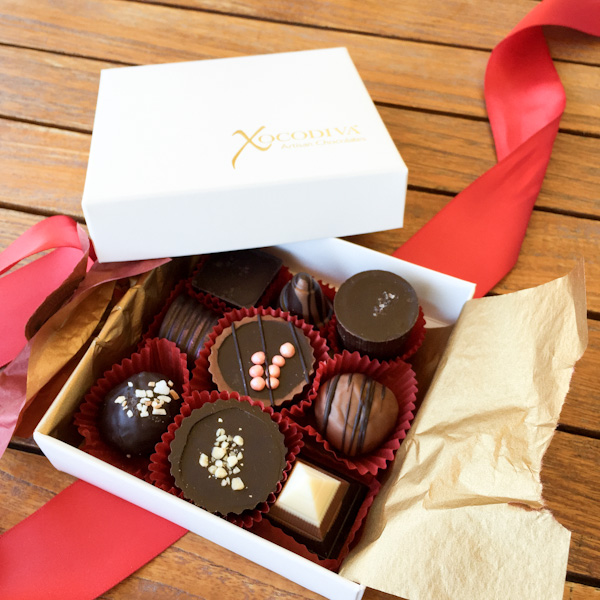 Amazing artisan chocolates from Xocodiva Chocolates. The first day in Puerto Vallarta, we participated in a scavenger hunt and it included a chocolate tasting at Xocodiva. I had to buy a box of chocolates to take with me. The owner was very welcoming and she has an amazing story, filled with passion and the entrepreneurial spirit, the owners are from Canada and use fresh and local ingredients.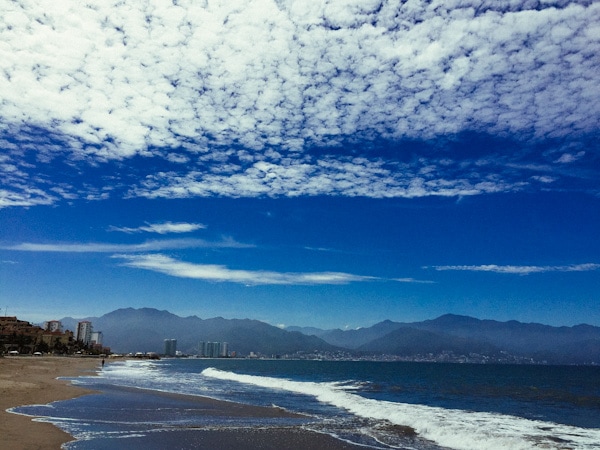 #3 The Beaches
Beautiful and peaceful, I did sneak time away so I could enjoy the beaches.
But don't take my word for it, here's a short clip of one of the beaches in PV. It's a view from the Velas Vallarta hotel.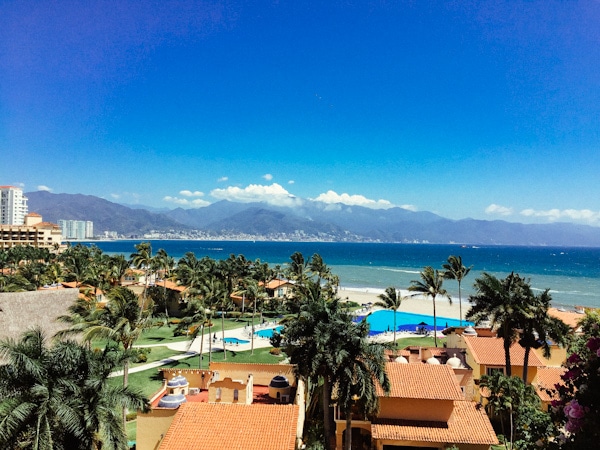 The view from the other side of Velas Vallarta.
So peaceful. I miss it so much!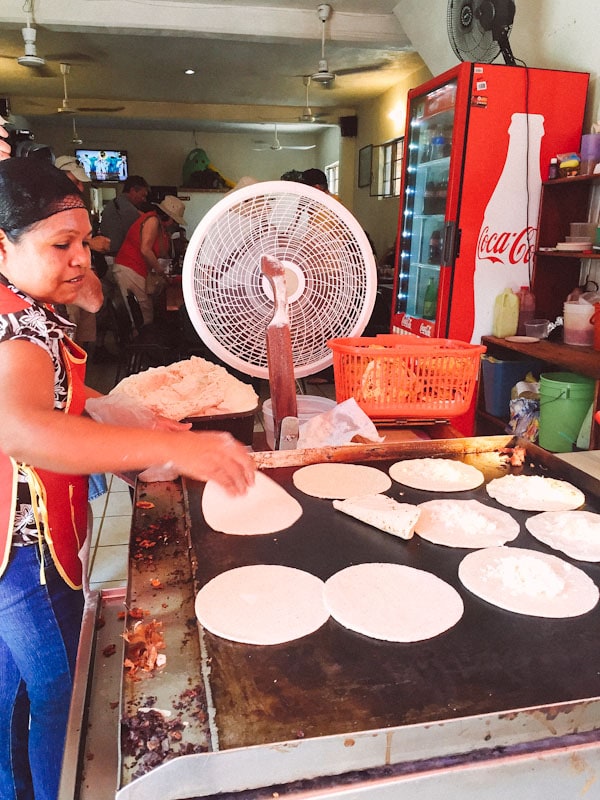 #4 Homemade Tortillas
I kept saying how I wish I had an endless supply of homemade tortillas at my house. Every where we went, fresh handmade tortillas. Even if I was totally full, I would even eat a plain tortilla. Because I knew my time was limited in PV and I had to enjoy it while it lasted.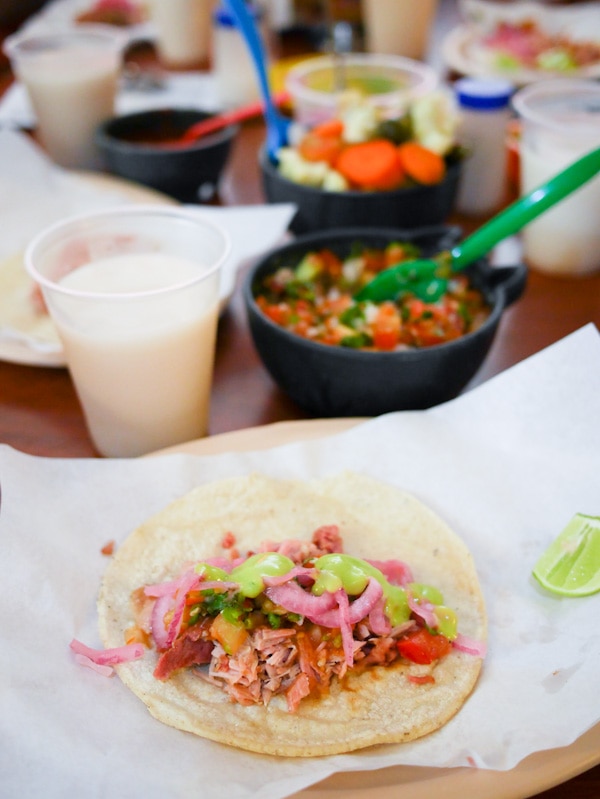 One of our tour stops during the Vallarta Food Tour, was to Taco's Neto. Amazing…very fresh and so much flavor with simple ingredients.
I learned that our guacamole in the US is more of a guacamole salad. The traditional guacamole in PV has no accoutrements and is not chunky at all.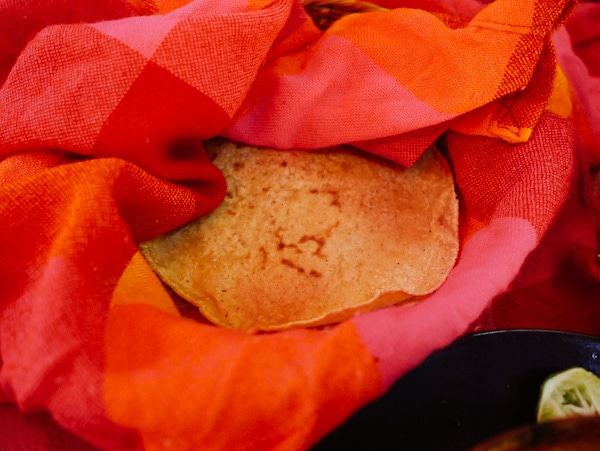 More warm handmade tortillas.
I just had to share a quick video I took of a young lady making tortillas at Robles. She makes perfect ones!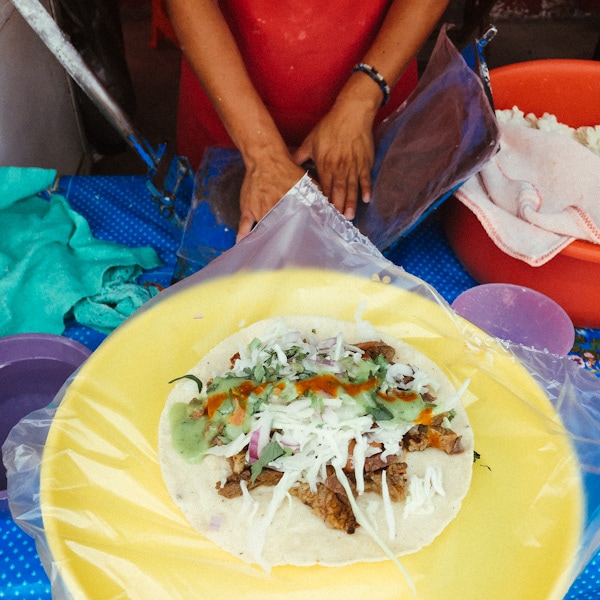 And at No Name Tacos (great name right?). More handmade tortillas. Each of the places we went to, we could watch as they were making tortillas. I really want to learn how to make corn tortillas now. 🙂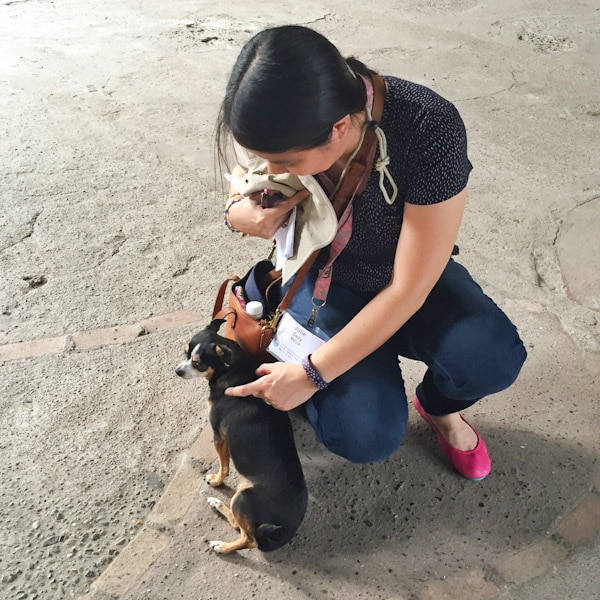 #5 The People I Met — okay and animals too.
Last but not least…it's who I met at the conference and in Puerto Vallarta that made my time special. From the conference attendees, to the organizers (Yani is awesome!), to the hosts, our hotels, the people cooking and serving the food. I had such a positive experience because of all of these people.
I had to share this photo of me having a moment with Chanel the chihuahua. I wanted to take her home but she belonged to someone! She would have matched my doggies, Angel and Charley. 🙂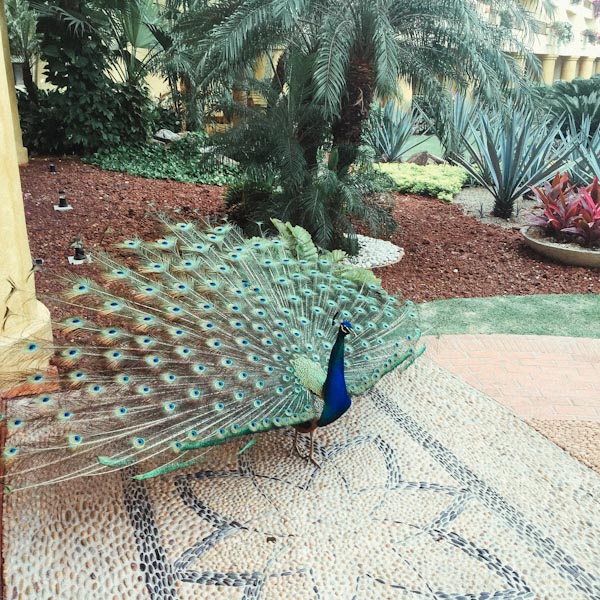 The peacocks at Velas Vallarta who greeted us for breakfast every morning.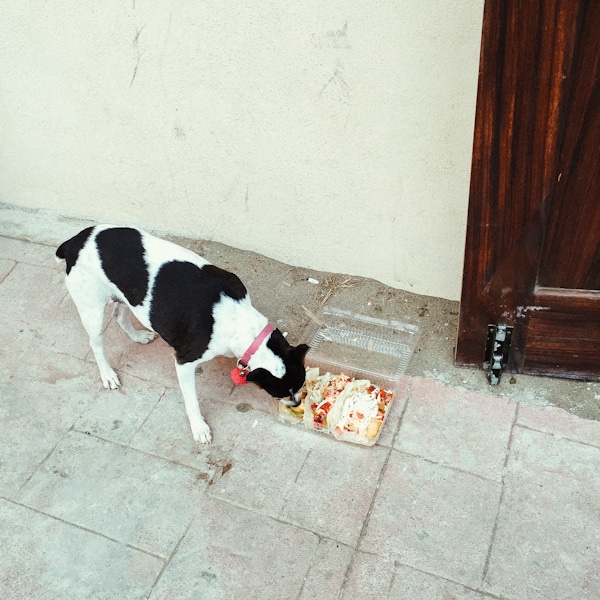 And the dog eating shrimp tacos outside a restaurant. I had those shrimp tacos and they were awesome! The dogs that you could tell were owned by a family, were well treated. A lot of them were not on leashes but behaved well enough without them. I wish my dogs could be leashless…Charley even has to walk on a leash in the backyard and it's fenced in!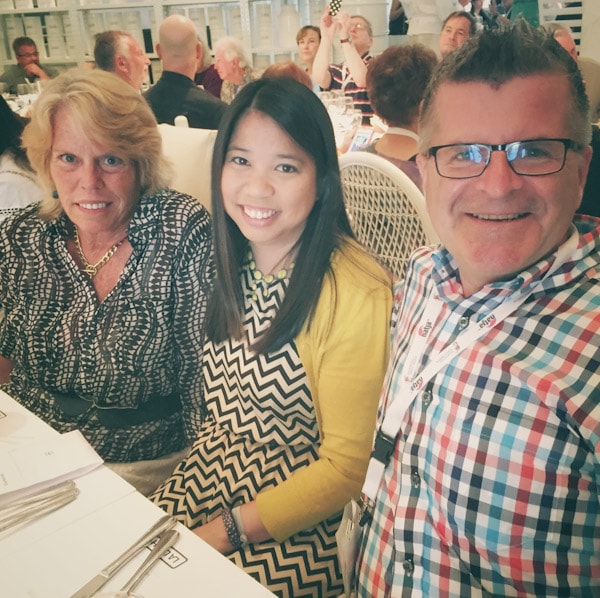 The friends I made: Brooke and Doug. Troy, Parm, Debra, Glen, Emma and many others. I sound cheesy when I say this but it's all about the people and the relationships. The friends I have made over the years and YOU, the friends who read this blog, you all make it very special for me. You all make it worth my while. I can't even begin to express my gratitude to all of my friends.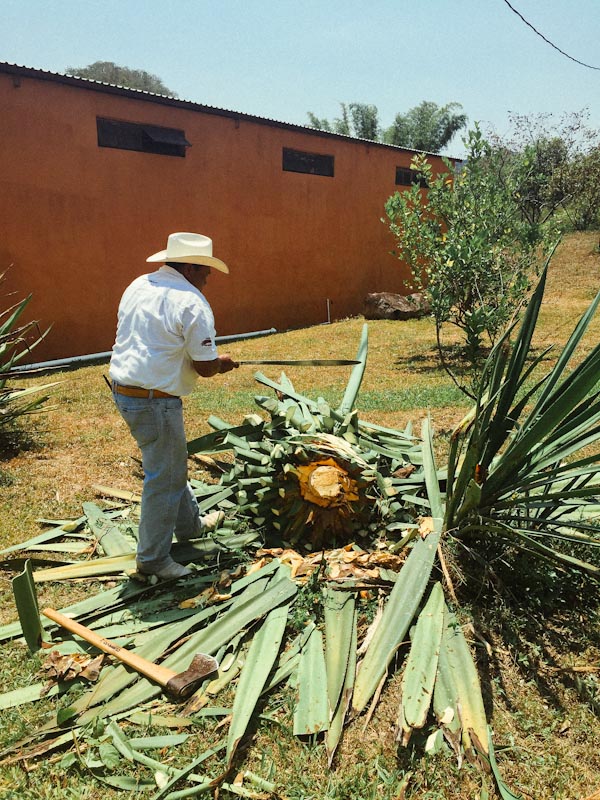 And to the hard working people of Puerto Vallarta like this man at Hacienda el Divisadero who was hacking away at the agave plant to show us…how they start the process of making raicilla (a cousin or sibling? of tequila).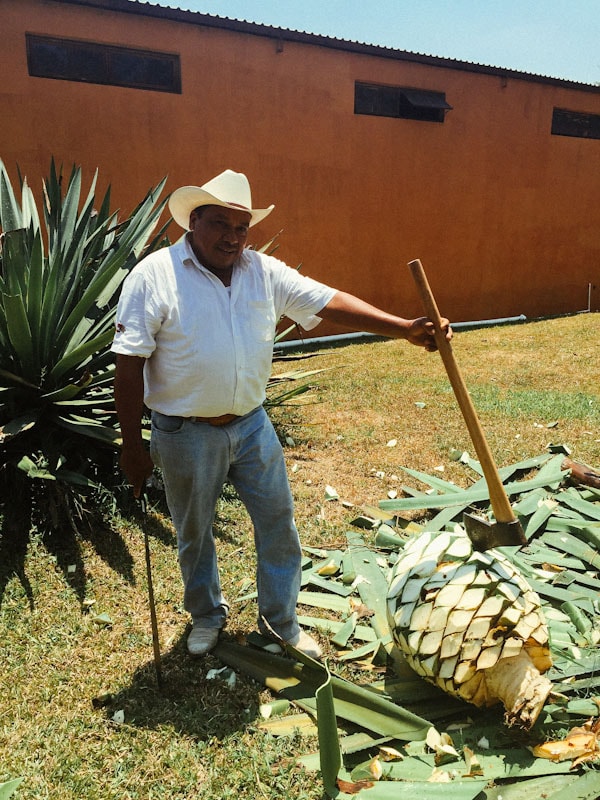 All done and very proud! It took him a little while to get to this point and I have to tell you, it was very very hot. I don't know how he did it in the heat like he did!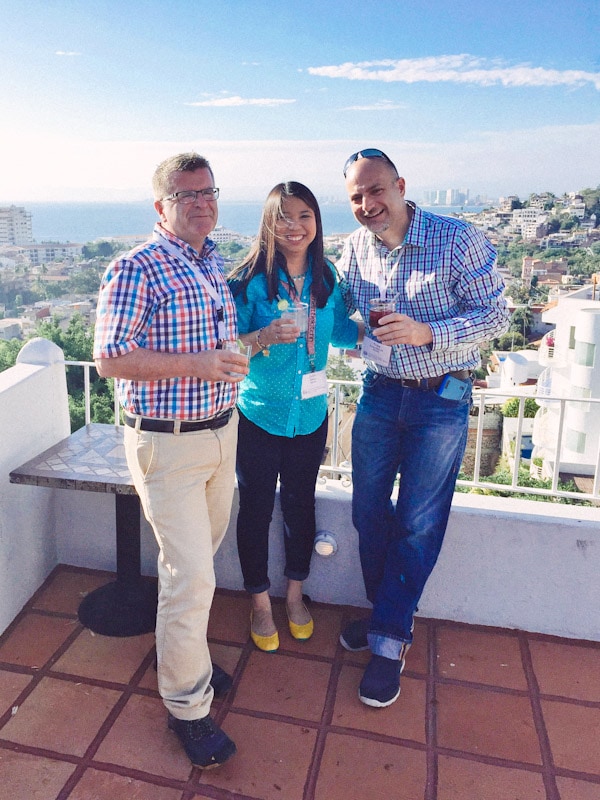 Another photo with friends (Doug and Troy)…and that amazing view at Vista Grill.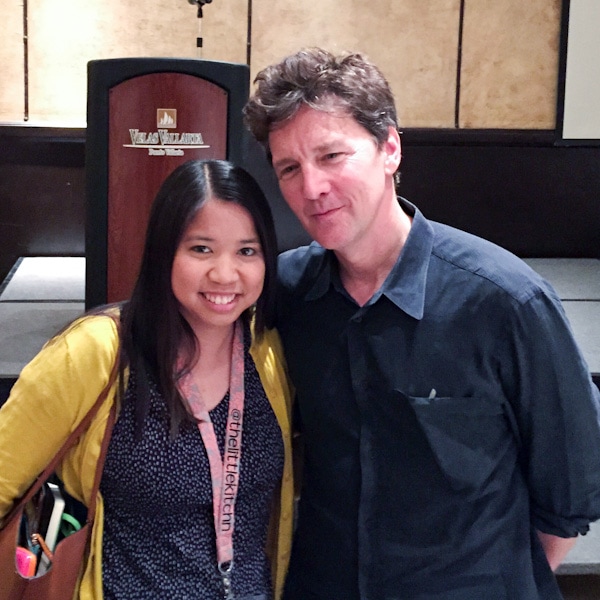 And I met Andrew McCarthy. Super nice guy and great keynote speaker for the conference. He is an accomplished and award-winning travel writer and the things he talked about connections and relationships with the people and places we visit…how it is so important for Americans to visit other places…really spoke to me.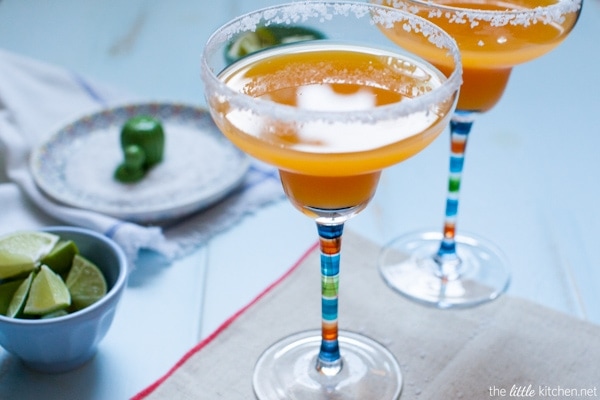 I had an amazing time in Puerto Vallarta and I can't wait to go back…in the meantime, I'm going to make these mango margaritas and dream about the PV beaches!
These margaritas are easy to make. The salt is optional but makes it oh so good!
Recipe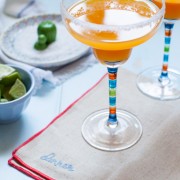 Print
Pin
Mango Margarita Recipe
Ingredients
lime wedges

margarita salt

4

ounces

mango pulp or 6 to 8 ounces mango juice or nectar

2

ounces

Tequila

1.5

ounces

Controy or Cointreau

a dash of freshly squeezed lime juice

ice
Instructions
Take lime wedges and rim your maragrita glasses with the wedges. Place salt on a shallow dish and flip margarita glass one at a time and rim the glass with salt.

Add mango pulp or juice, Tequila, Controy, lime juice and ice to a cocktail shaker and shake. Pour into prepared margarita glasses.
Notes
Recipe modified from the recipe shared with me from the folks at Hotel Casa Velas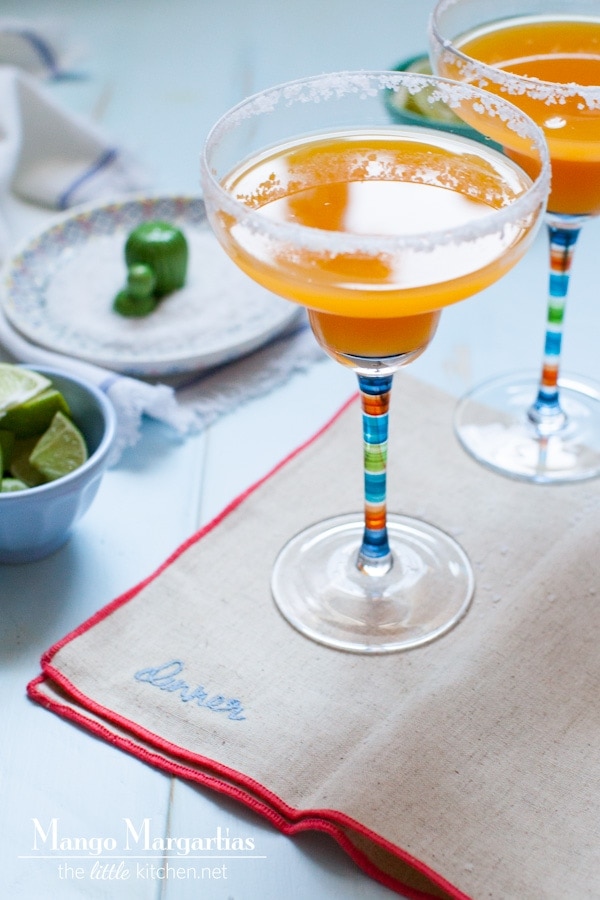 This is NOT a sponsored post. I attended the NATJA conference in Puerto Vallarta and want to thank the people of Puerto Vallarta and their office of tourism for being so welcoming and being a great sponsor of the conference!