This past weekend (March 11-13, 2011), I was very fortunate to join in a Go Savor culinary retreat in Savannah, Georgia, their first one! What a perfect setting, beautiful Savannah. I had an awesome time, had wonderful food, learned lots of photography and food styling tips and most importantly spent some time with some wonderful food bloggers!
First of all, I need to thank the Go Savor team for their hard work in planning an awesome event that was well-organized, filled with tons of food and for their wonderful hospitality! A million thanks to Go Savor!

What a wonderful group of ladies! Amy from She Wears Many Hats is such a sweetheart. Debra from Smith Bites, I met her last year at Food Blog Forum Atlanta, she is awesome! And Robyn from Add a Pinch, she rocks. All three are talented and amazing bloggers and I feel so fortunate to know and to now consider them my friends! Their husbands are so awesome too! They helped keep the weekend running smoothly and even prepared the Low-country boil for dinner on Saturday night.
I took almost 500 pictures but pared them down to around 100 photographs. I have so many that I loved so I created collages…hope you don't think I went collage crazy! 🙂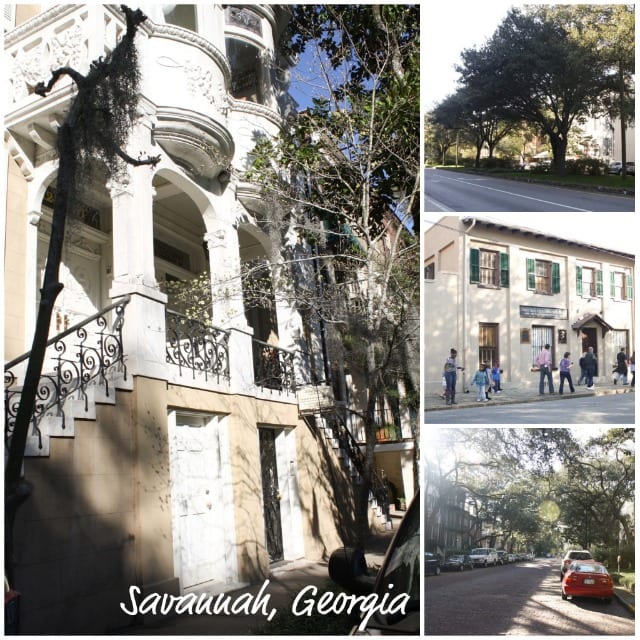 The location for all of the Go Savor events was in a beautiful house with a gorgeous kitchen! I love Savannah and all of its tree-lined streets. The weather was perfect during the day in March and you can sense the excitement as everyone in town was ready to celebrate St. Patrick's Day. I actually saw a line of men and women dressed in green dresses on Saturday. I really wish I got a picture of that! I felt really self-conscious and didn't want to make anyone feel bad but now I wish I took that photo!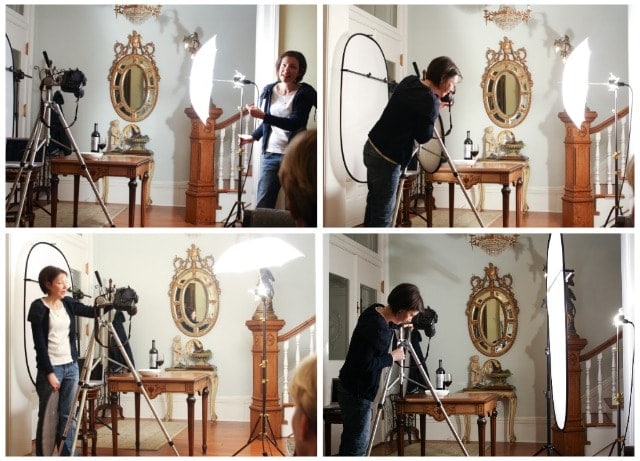 On Friday night, we noshed on a wonderful dinner prepared by the Go Savor team, Pam Anderson's Coq au Vin recipe from her cookbook Perfect One-Dish Dinners (which is actually on my wish list). I was so hungry, I didn't photograph the food. We also had a salad with a wonderful dressing (also from Pam's cookbook). After dinner, we had the wonderful Helene Dujardin and her husband Bill McSweeney present sessions on artificial light photography and flash photography.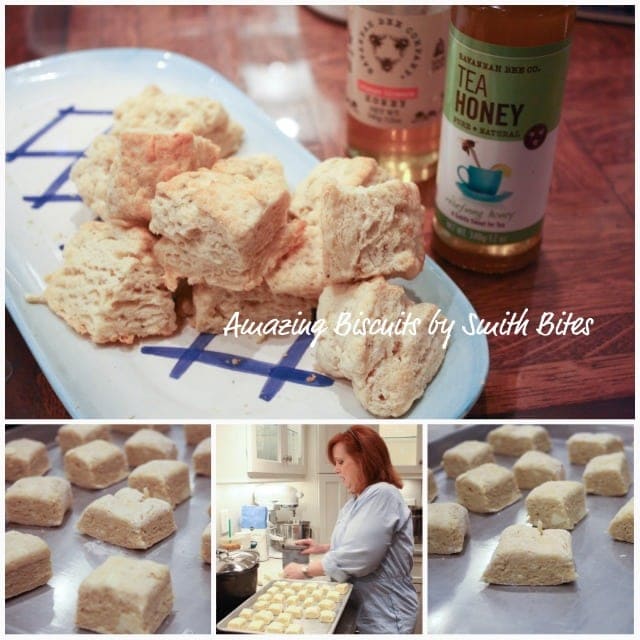 These biscuits were amazing! The recipe was slightly modified by Debra of Smith Bites to include Jarlsberg cheese. Yummy! I have never made biscuits like these from scratch and I can't wait to try the recipe myself, it belongs to Virginia Willis.
Debra's tips for good biscuits is to have all of your ingredients cold. She even told me that she keeps flour in her freezer. She grates her butter and puts it in the freezer until she's ready to add them to her biscuit dough. Great tips, Debra. Thank you!
The rest of the breakfast also comes from Virginia Willis' recipes. We had Oeufs en Cocotte (Egg Casserole) with Jarlsberg cheese and the wonderful eggs pictured here came from Robyn's chickens. And look at those mini cast iron skillets from Lodge Logic. We all got to take home two of them!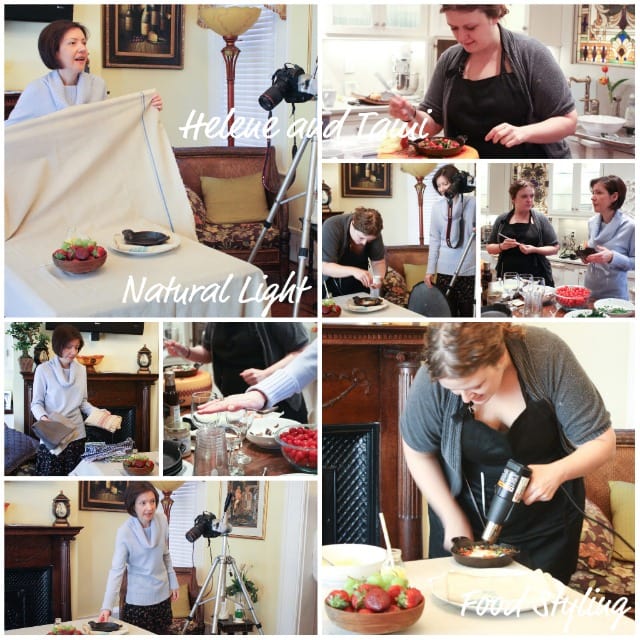 Following breakfast, we had a great time listening to and watching as Tami Hardeman from Running with Tweezers styled the same breakfast we just had and Helene's of Tartelette food photography tips with natural light. I learned a ton including:
from Tami – use tweezers to move the food around and don't be afraid to do it. Also, don't be afraid to use your fingers.
from Helene – she never buys napkins or tablecloths, just yards of fabric
from Tami – be sure show all of the ingredients in your dish
from Helene – bounce and diffuse your light
from Tami – use a wall paper stripper to reheat the food if needed
from Helene – tether your camera to your computer so you don't have to take as many shots
I'm so floored by the generosity of Tami and Helene for sharing their knowledge with us. Thank you, thank you to Tami and Helene. I can't wait to see Tami again at BlogHer Food and Helene next month at Food Blog Forum Orlando!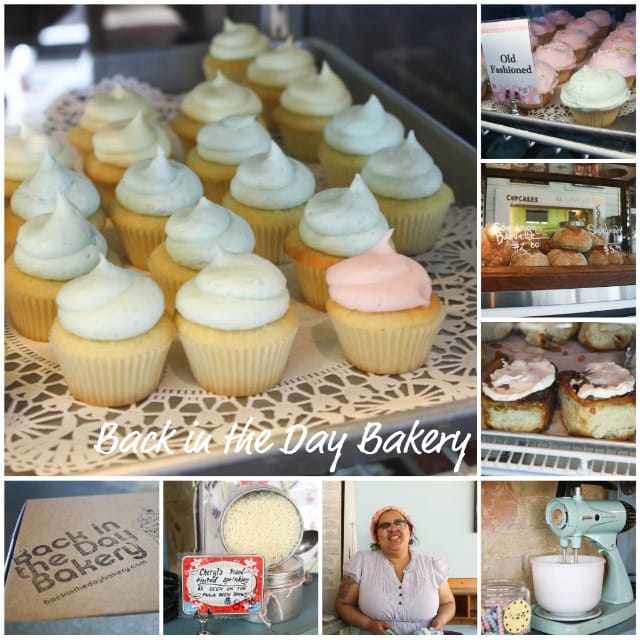 I got to meet Cheryl Day of the famous Back in the Day Bakery! What a wonderful place this bakery is! I had the little mini cupcakes they cleverly named newborns. So good! And their bread, even more amazing. I wish I could stop by this place once a week for my bread. Cheryl hung out with us two nights in a row and it was so great to have her bakery's sweet treats for dessert both nights. Her husband, Griffith, is so nice and he knows how to slice bread!

Then, we headed over to the Savannah Bee Company store. I missed the bee tour the day before and had to grab some honey for my friend (she asked me to pick her up some when I told her I would be visiting Savannah Bee Company). I had a taste and had to buy some for myself too! I bough some of the tupleo honey and the tea honey, it's such a neat store and it smells so good. Look at those honey pots, I almost got one. And when I looked on their online store, they are actually Le Creuset honey pots!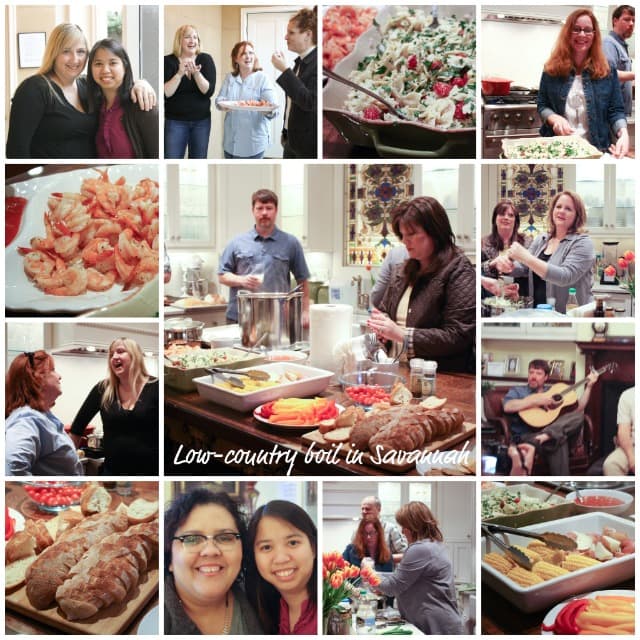 Low-country boil made by the Go Savor men. Yummy! I loved the pasta salad that Debra made with Jarlsberg cheese. I'm making this salad soon! And yummy bread from Cheryl (Back in the Day Bakery). Let's just say the food was awesome the entire weekend the company was amazing. I roomed with Chris of Mele Cotte and she was so nice. I know people think we're strange because we were roommates and complete strangers but we weren't. I follow her on twitter! 🙂 I love, love Paula of bell'alimento. She is hilarious, she is fun and she is such a sweetheart! Shari of Tickled Red is so fun and young at heart. It was great to meet everyone!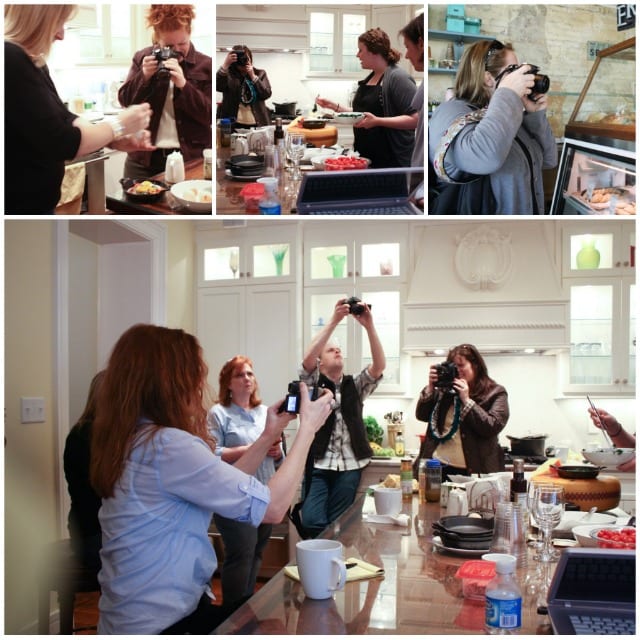 Where there are food bloggers, there are cameras. When we went into Back in the Day Bakery, I felt a little self-conscious with my camera. I knew Cheryl wouldn't mind but you just feel funny snapping away at everything. Robyn asked Amy and I if we would done it if we weren't with each other. Probably not, my husband would be a little embarrassed but I'm hoping to get over it more and more. I know that there have been many times that I regretted not bringing or using my camera, so we'll have to change that!

It was great to meet up with Gwen of Bunkycooks and Debra of Smith Bites again. We met at Food Blog Forum Atlanta last year, so there were familiar faces and now some new friends. And it helped that I won something! Again! I know…I won a wok steamer from Man Pans and I can't wait to use it. Any recommendations on recipes?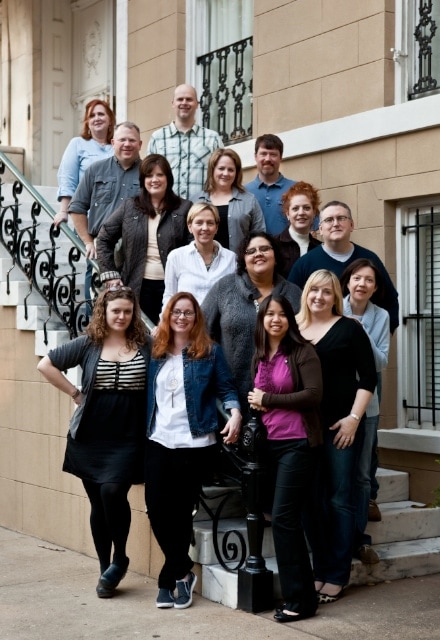 Thank you again to the Go Savor team, Amy, Debra and Robyn! What a class act they are! And thank you to the sponsors who made this event possible. I feel so lucky to be a part of the first Go Savor event and so fortunate to be able to call each and every one of these wonderful bloggers my friends.

Here is a list of the others' recaps (I'll add them as they get posted too):
Gwen of Bunkycooks (she also shares a recipe from Virginia Williss cookbook, Bon Appetit, Y'all, that she won!)
Chris of Mele Cotte (thanks roomie!)