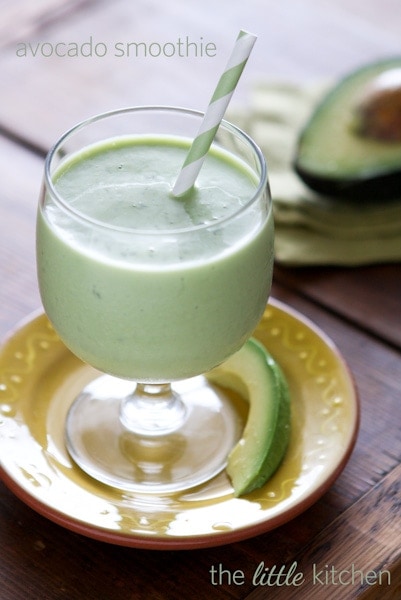 Friends celebrate you for who you are, cheer you on, ground you and best of all love you for who you are. Cherish your friends and nuture the relationship. That's been my motto for a while now. Every so often, something happens and it shakes my confidence, my friends are there for me. I'm very fortunate to have made some great blogging friends. Hold on tight to your friends, because they are the ones who help you make it through the tough times. Celebrate each other and don't take each other for granted.
This past weekend, I was very fortunate to attend Todd & Diane's food photography workshop in their beautiful Orange County, California studio. I learned so much!! We ate a ton and soaked up a ton of knowledge. Todd & Diane are amazingly talented photographers and are so generous with their time and talents. If you're looking for a food photography workshop…look no further than their 2-day workshop. I heard they may be setting dates for two more this summer, it's a can't miss.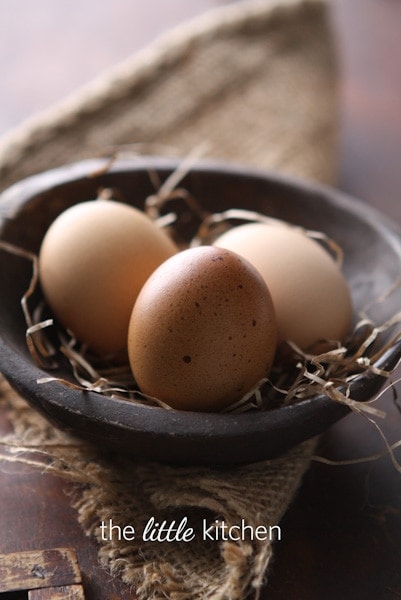 This was a serious workshop, they put us to work on the first day. We had full access to their prop room (picture below) and got to work styling and photographing ingredients. I had a lot of fun with these farm fresh eggs from Kim of Rustic Garden Bistro.
We started the first day off with Todd & Diane sharing with us the importance of telling a story through photographs. Forget the perfect shot, the perfectly placed food, share your unique story and be authentic.
Food is about community and celebration. I love that Diane said that her favorite food blogs to visit are ones that don't have perfect photos. She said there's value in an imperfect photo.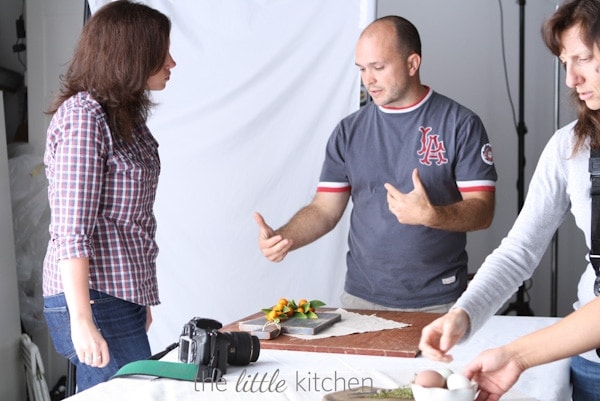 They pushed us to move out of our comfort zone. If you like to shoot horizontal shots, shoot more vertical this weekend. If you like to shoot a certain light, switch it up. I'm proud to say that I shot a majority of vertical shots this past weekend and am way more comfortable shooting them now. I also tend to shoot with the light coming from the 6 o'clock angle and found that backlight or 12 o'clock has been become a favorite to shoot now. I'm going to constantly change it up.
One of the other things that Todd & Diane encouraged us was to find our own style – the aesthetic that we enjoy. For me, I like the minimal, less styled shots but as for mood and color, I'm still trying to find my way. They constantly inspire me and made to look at my photographs in a different way.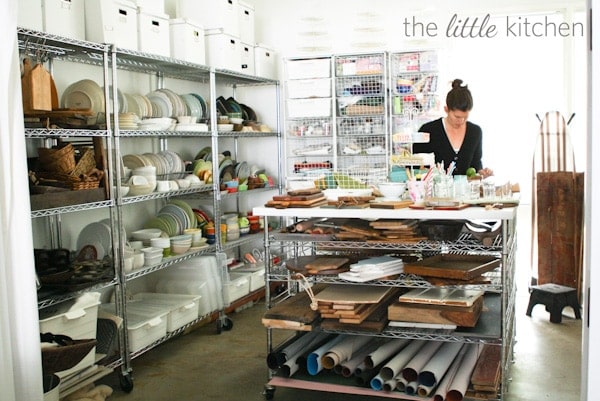 The prop room at their studio is amazing. I instagramed a similar photo asking if they would notice me if I moved in with a cot? Sigh…
Diane and Todd taught us to appreciate the little things about each plate, bread board or prop and to appreciate the little details from the rim of a bowl to the notches on a bread board. And to appreciate textures. Layering textures when using props and not just adding a prop to having a bunch of props. For them and me, it's always been about the food…but still, I can't wait to hit the local antique shops!

This is the second shot I styled and shot the first day. I love the lightness of their studio and I love their herb garden at their house. I wanted to showcase both and this is when I realized how much I love backlight.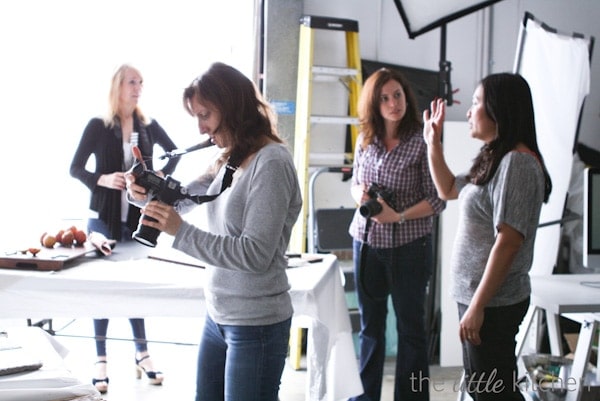 Todd and Diane believe in small classes, we had a lot of one one one time, they answered so many of our questions and made us feel so comfortable and welcome in their space.
Diane is an amazing food stylist and makes it look so easy but she made sure that we did our own styling and shared with us a bunch of tips and tricks at the same time keeping it all edible so it's real food that you're photographing.
At the end of the first day, we painted boards for backgrounds and backdrops. I loved this…I painted a couple that are different colors that I normally don't use and I can't wait for them to arrive, they shipped them for those of us who were traveling. I can't wait to paint more though…the creativity and limits are boundless.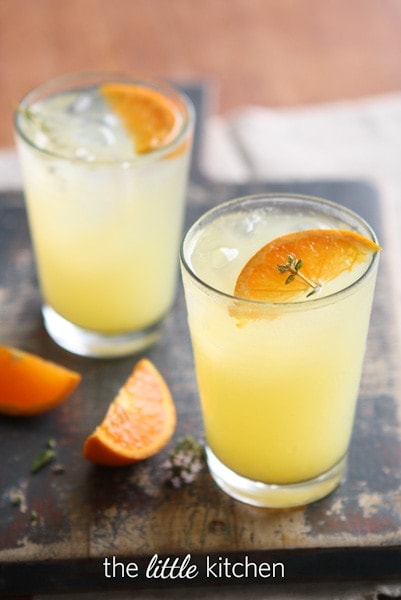 My key takeaways from this workshop was to be more deliberate when shooting photographs so I'm not wasting my time and hard drive space shooting 200 shots of the same plate! Another is to keep evolving and trying new things. And lastly, not to try to be someone else, be me and show what I love. I hope that continues to shine through on this blog. I only share my favorite recipes and if I mention a product, it's because I love it. On my blog, on twitter, on facebook, you're always getting me and I hope that keeps you coming back to see what's up.
This blog is my place to share and grow and I'm loving where I'm at in 2012. I appreciate each and every one of you who visits The Little Kitchen. Thank you so much for being a great supporter of mine!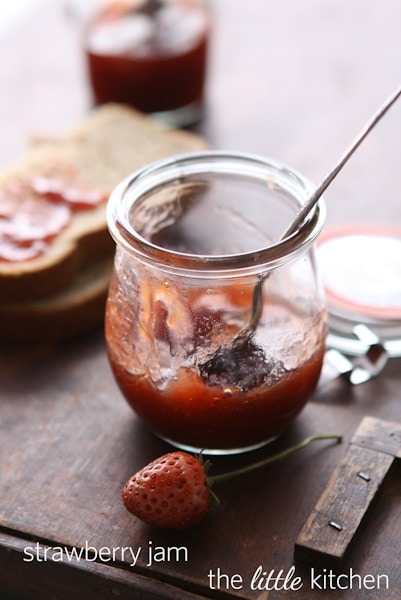 This is one of my favorite shots from this weekend, Diane styled it and I shot this from a different angle. I had an amazing time at the workshop and spending time with Todd & Diane. Thank you so much, guys!! I really, really appreciate the time and effort you both put into the workshop from planning a wonderfully packed agenda to feeding us amazing food such as spicy sriracha white bean dip to the best margaritas I have ever had and sharing your talents and knowledge with us!
Three things I miss right now: Todd's daily Vietnamese iced coffee, Sierra's hugs and the NON-HUMID California weather…and I miss Todd & Diane too!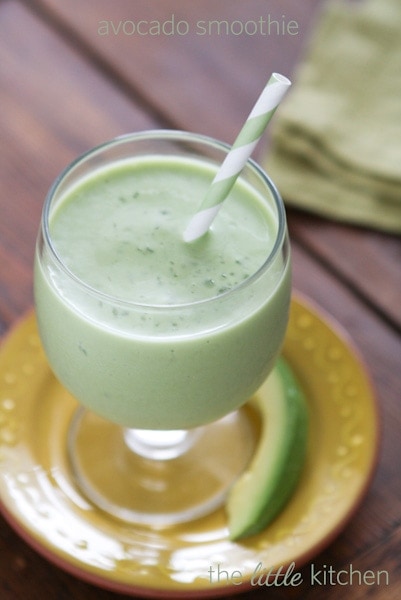 When Diane told us that the California Avocado Commission sent over a bunch of avocados for their Cinco de Mayo party, I knew what I wanted to make for our styling project. There's this tea shop in Orlando and I love their avocado boba smoothies. I have been wanting to recreate them at home and I think I have come up with an even better recipe!
It's so easy to make if you have the freshest, butteriest avocados on hand. You can even substitute almond milk with (liquid) non-dairy creamer.
Recipe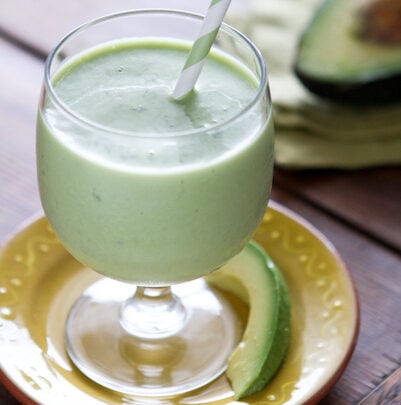 Print
Pin
Save
Avocado Smoothie
A wonderful snack or drink to have when it's warm outside. I love the butteriness of avocados and you can always use less sugar and sweetened condensed milk if you want it less sweet.
Ingredients
1

ripe California avocado

,

sliced in half, peeled & seeded

2 1/2

Tbsp

sweetened condensed milk

1/2

cup

almond milk

1

cup

crushed ice

1

tsp

sugar
Instructions
Add all ingredients into a blender and pulse until ice is completely crushed and the smoothie is well blended. Feel free to add more sugar to make it more sweeter. Serve immediately.
Join Dine & Dish and Cookin' Canuck for the California Avocado 4th of July Blast, sponsored by the California Avocado Commission.