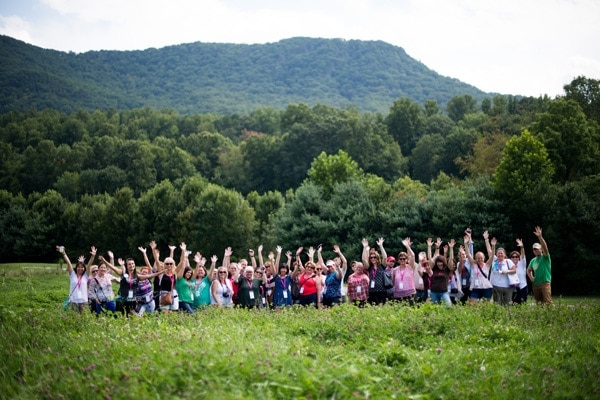 A few months ago, I was in Asheville, North Carolina. Every time I told someone that I was going to Asheville, they asked if I was going to see the Biltmore. And if they have been to Asheville before, they would get wistful and tell me that I will love it there. Now I know why and honestly, I want to move there! There's something in the water in Asheville, the food is amazing, there's a food community there that's extremely supportive of each other and the people, they are so gracious.
This is the fourth Food Blog Forum event that I have helped organize. I can't believe it. Time flies when you're having fun. I love organizing events and we have a great team. I love working with others and I absolutely love meeting other bloggers and I of course love eating the food! I love the food blogging community and that's why I contribute and am on the FBF team because I believe in it so much.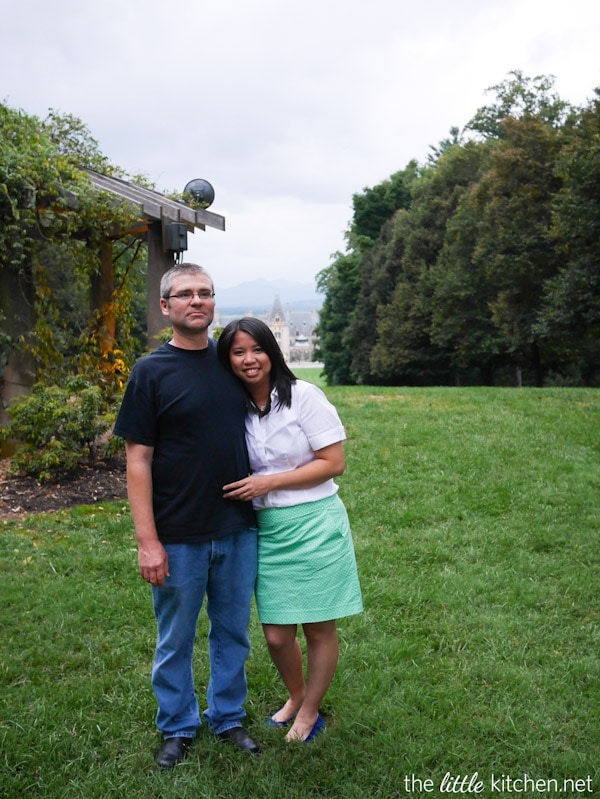 This guy, my husband, Curtis. He makes so much possible by being super supportive of what I do. I'm a lucky girl! Peeking in the background is the Biltmore!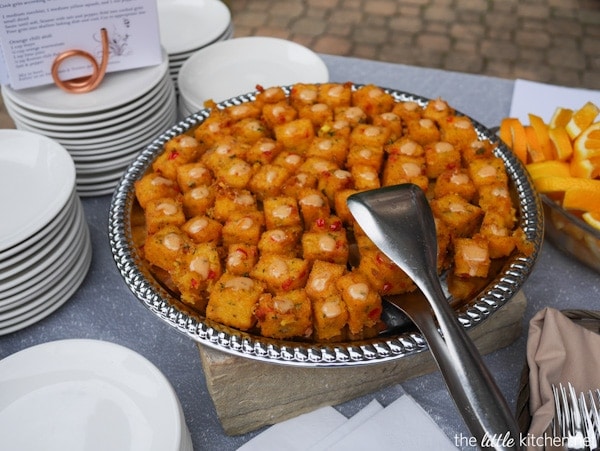 The opening party was hosted by the Doubletree Biltmore folks, and it was amazing.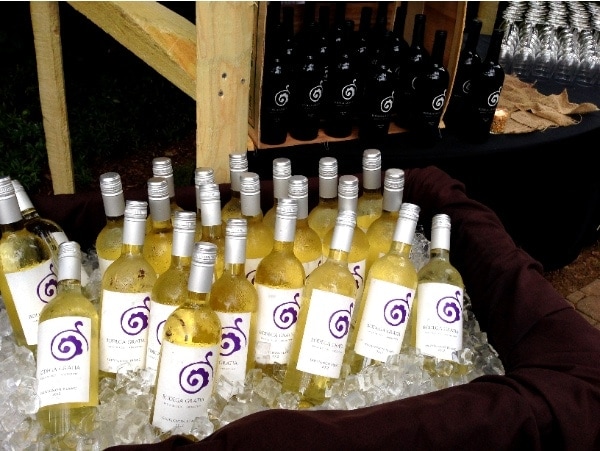 There was tons of wine and moonshine.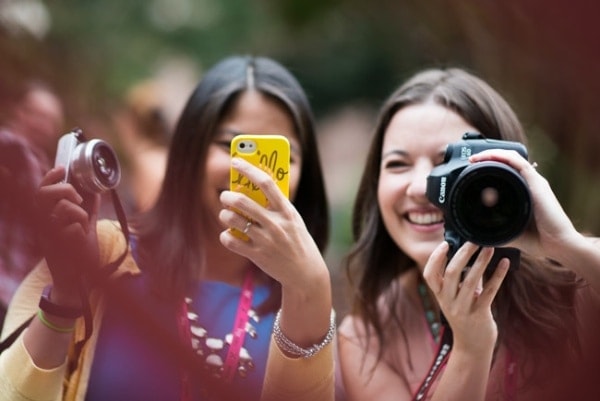 And we had lots of fun. Photo by Diane of White on Rice Couple.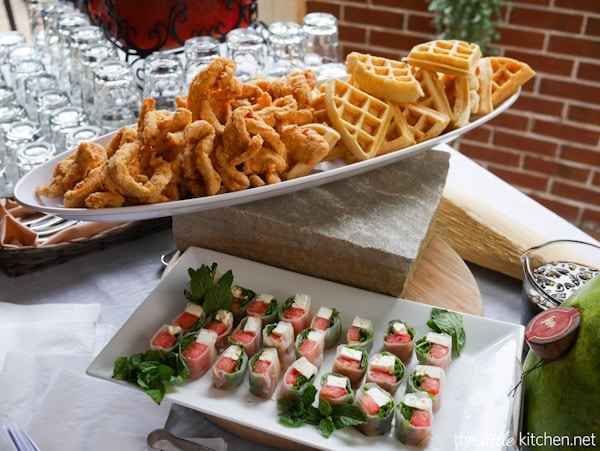 And look at the food.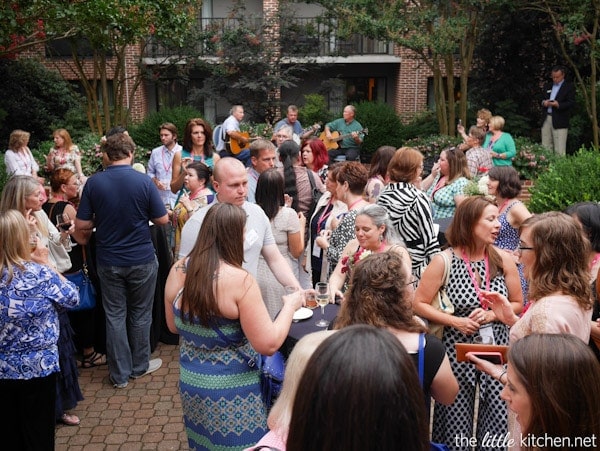 And there as a super fun band too!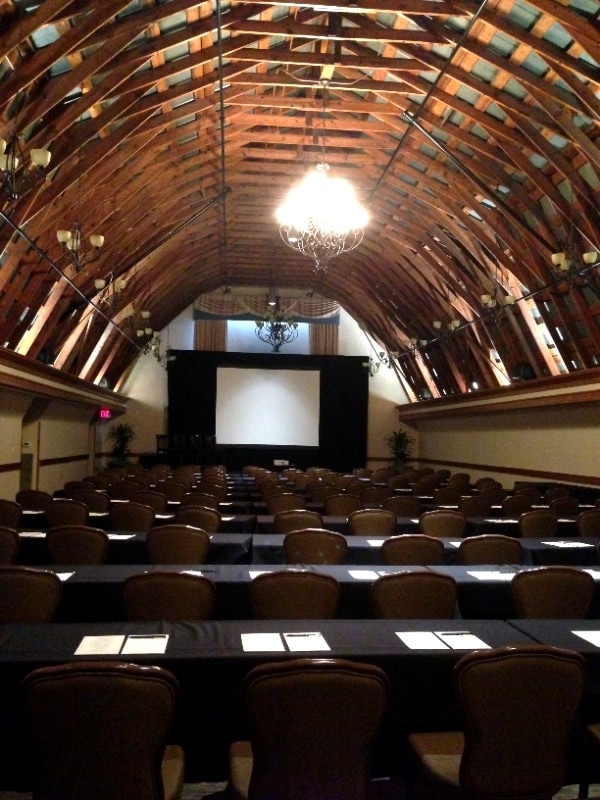 The next day, the conference was in an old barn called the Lioncrest on the Biltmore property…neat right?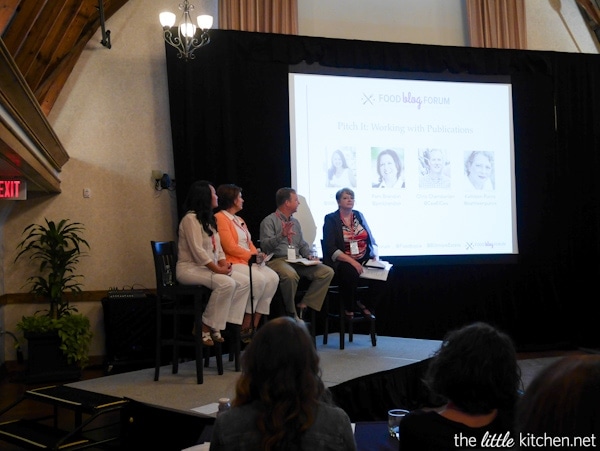 We had some amazing speakers…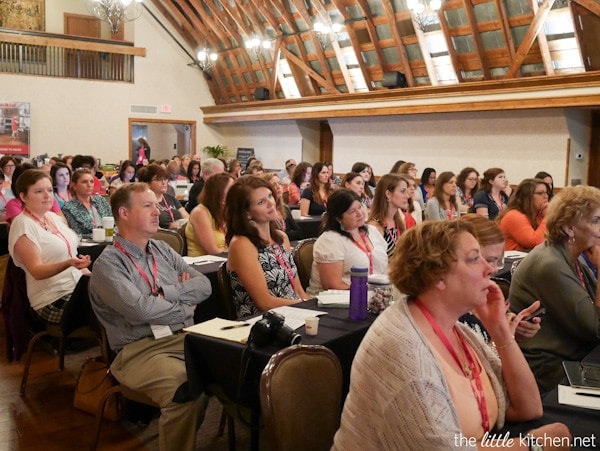 As everyone listened intently.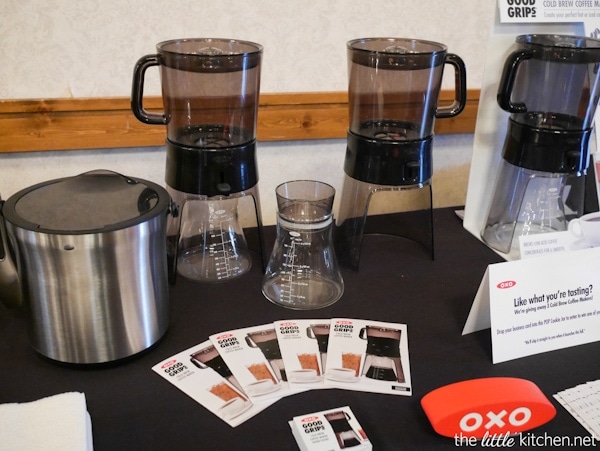 And had wonderful sponsors, OXO and KitchenAid who showed off some brand new products.
Kelly and KitchenAid showed off their new juicer attachment for the stand mixer!
Lunch was next door to the Lioncrest and it was beautiful.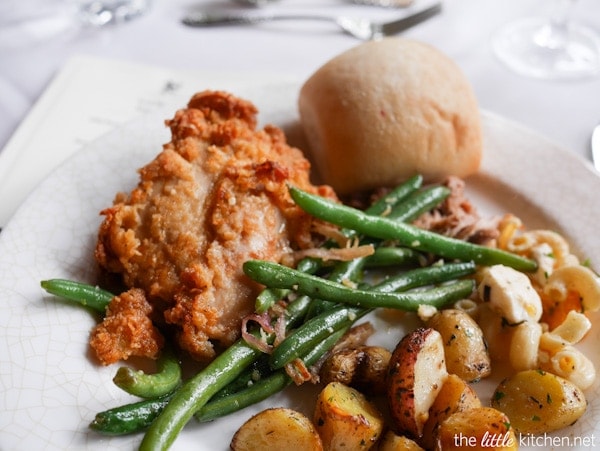 The food was amazing…that fried chicken, I still dream about!
After the sessions which were really informative and fun (Lindsay and I spoke at round tables about collaboration), we got a tour of the Biltmore House.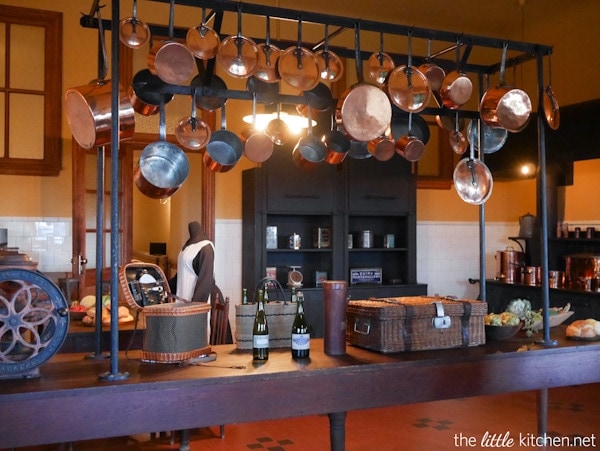 It was amazing.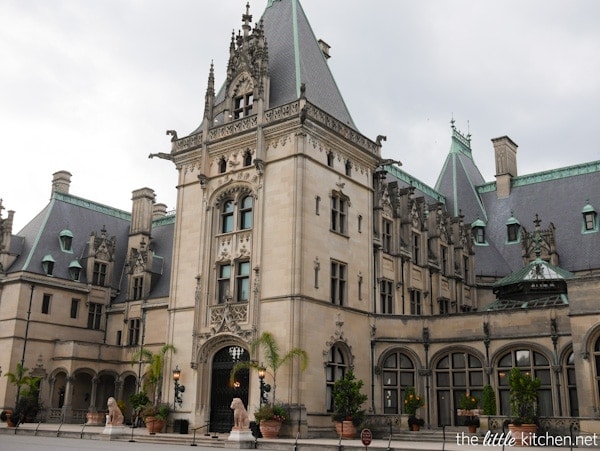 Seriously, couldn't get the whole house in one shot…it should have been called the Biltmore MANSION.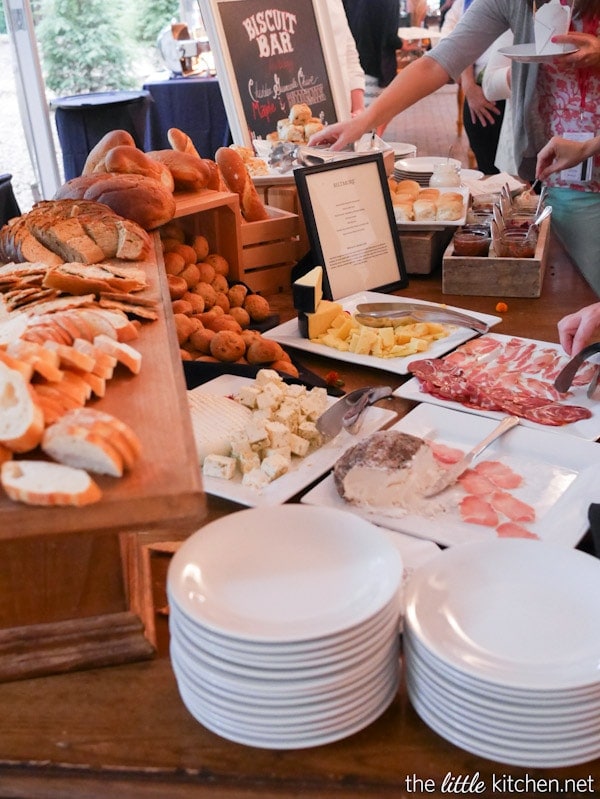 After the Biltmore House tour, they hosted a reception for us complete with a biscuit bar. I want to do a biscuit bar at my next party. 🙂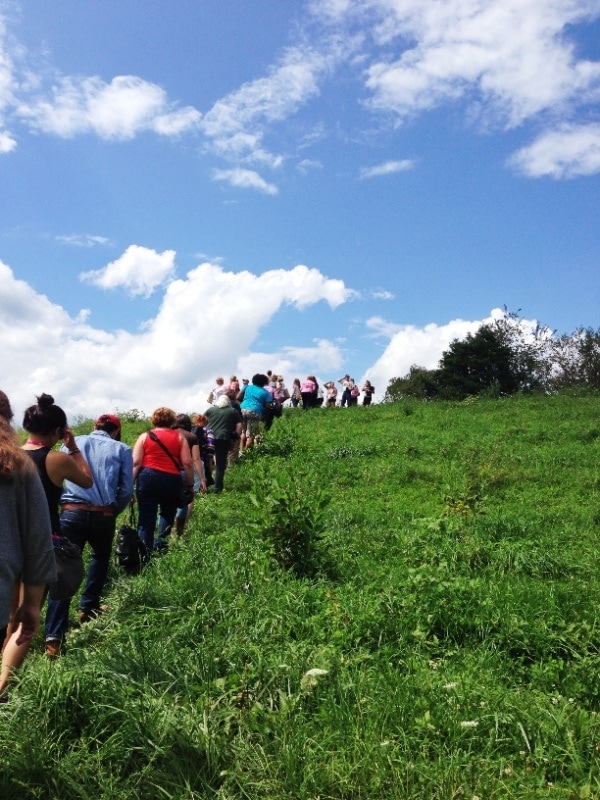 The next day, we had a wonderful day visiting Asheville, walking up hills…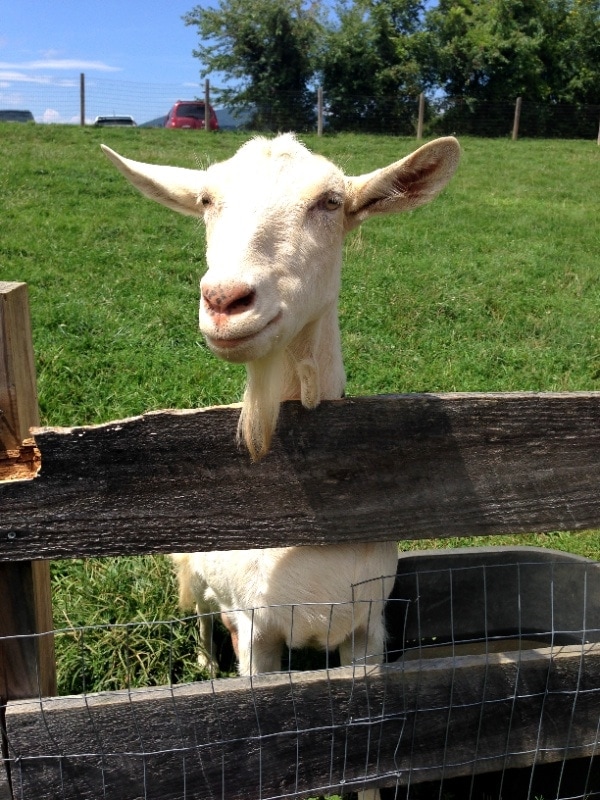 meeting goats…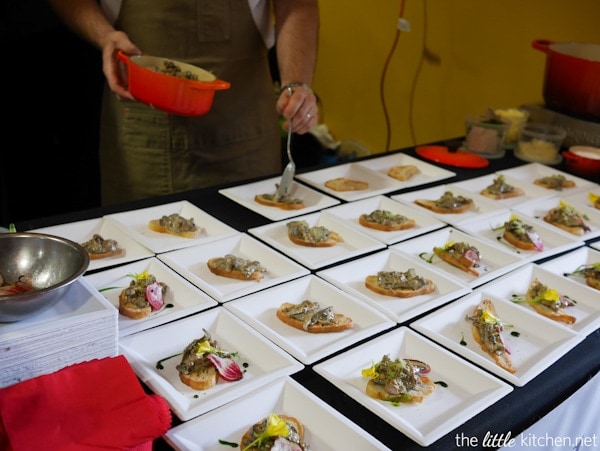 tasting amazing food…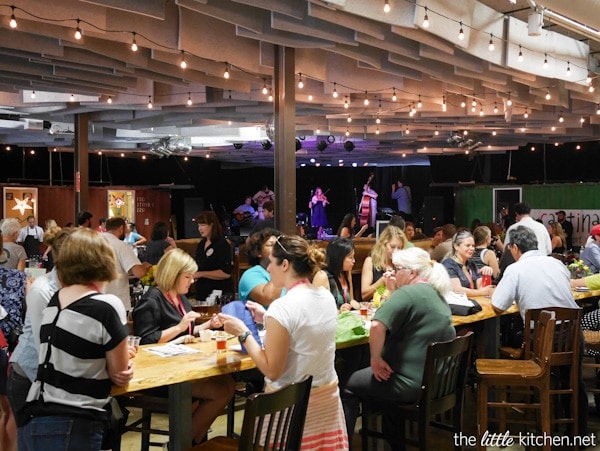 enjoying time with friends…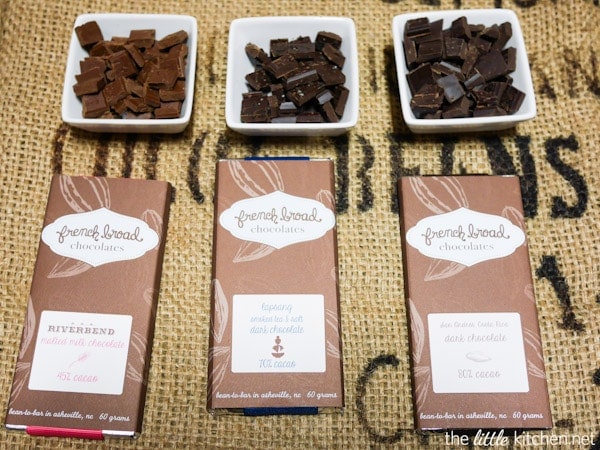 tasting chocolate…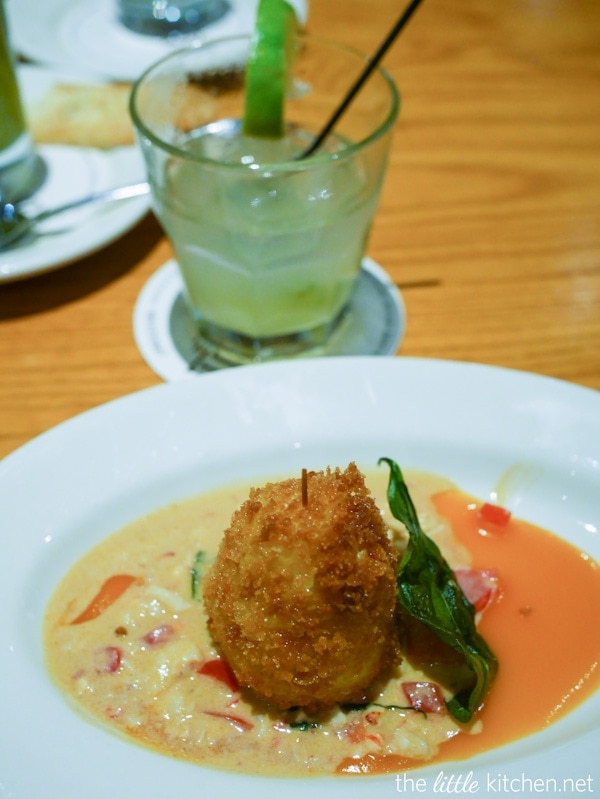 And then had an out of this world restaurant tasting tour in Asheville. Above is a fried risotto ball in lobster ragout from Chestnut.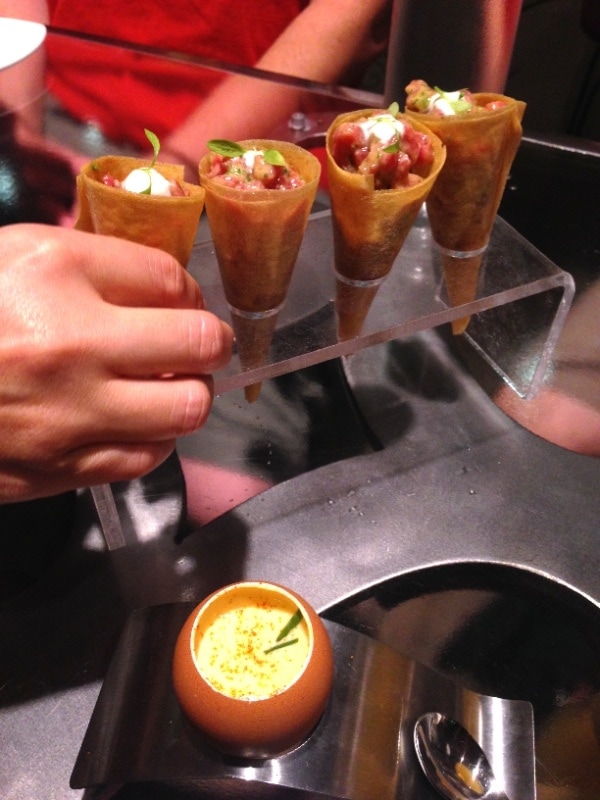 And many more including wonderful tapas from The Nightbell. That was an amazing experience. The chefs and restaurants rolled out the red carpet for us. We left full and happy.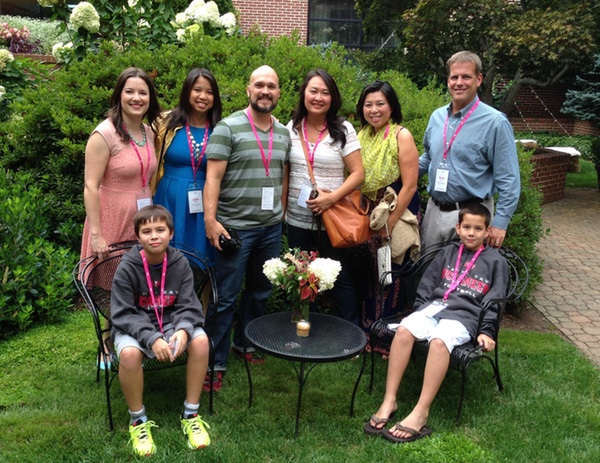 To the amazing FBF team <3 <3 <3 (Lindsay, me, Todd & Diane, Jaden & Scott)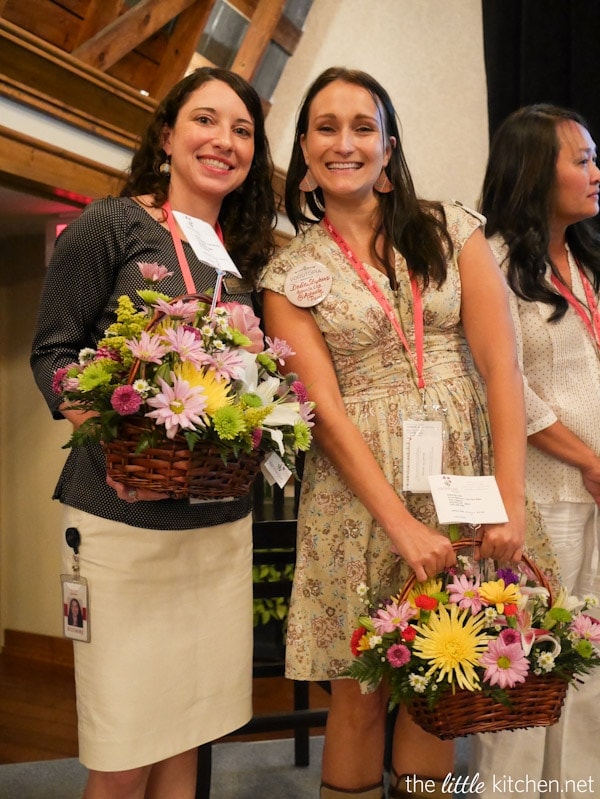 Huge thanks to our hosts, Visit Asheville, the Biltmore and our sponsors DoubleTree Asheville for making this event over the top amazing. And to our other loyal sponsors, KitchenAid, and OXO, for always supporting FBF every year! And to the rest of our sponsors, DeLallo, Two Good Scents, Whole Foods, Bastina and Harry & David for helping make this event amazing!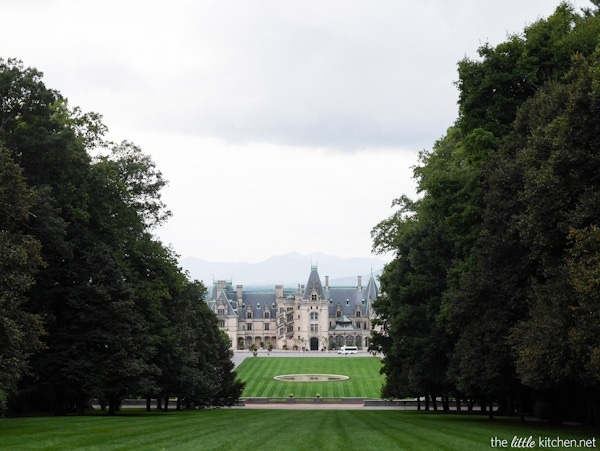 Asheville, I will return once again. That town left a mark on me!
And I can't wait for FBF next year in February!