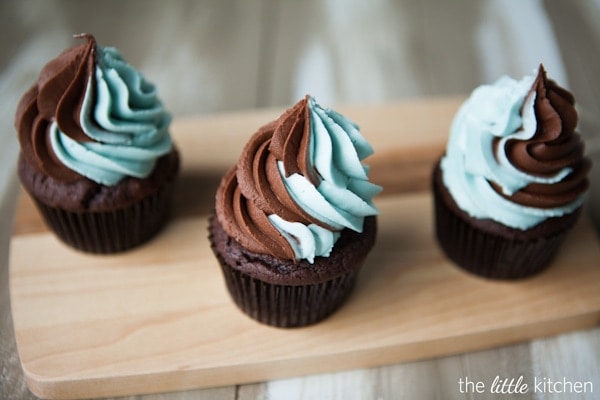 (If you're interested in a how to make the swirled frosting in these cupcakes, here's a how to tuturial.)
If you read last month, you know that I traveled to Detroit, Michigan to visit the GM Design Center to learn all about and see Buick's newest vehicle, the Encore. It was an amazing experience.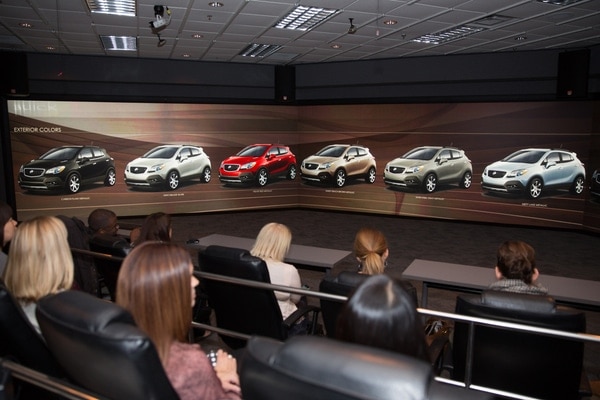 We got to sit in this amazing room and hear all about the design inspirations the Color and Trim group had to go on for the Encore. And then we were let loose to design our Encores! Out of 10 bloggers, I'm so excited to announce I'm one of the five finalists!!!

What does being a finalist mean? It means that my design as presented on a pinterest board as well as in the Buick digital lookbook is being presented to fashion and lifestyle magazine editors to judge! And the design that's chosen will actually be created in an actual Buick Encore! And the winner will get to see it live and in person at an event in New York City.
*But no that doesn't mean, I will win a car. I keep getting that question so I thought I'd address it! Although, how cool would that be? 🙂


Photo Credits: Second photo courtesy of Buick, third photo courtesy of J's Everyday Fashion, fourth photo courtesy of TakeMyTrip.com.
Above are some elements from my pinterest board. If you find anything interesting, I hope you'll like the pin, leave a comment or repin! And be sure to the check out the other finalists (they did an amazing job)!
Disclosure: Though this post is sponsored by Buick Encore, the opinions shared in this post are 100% my own.