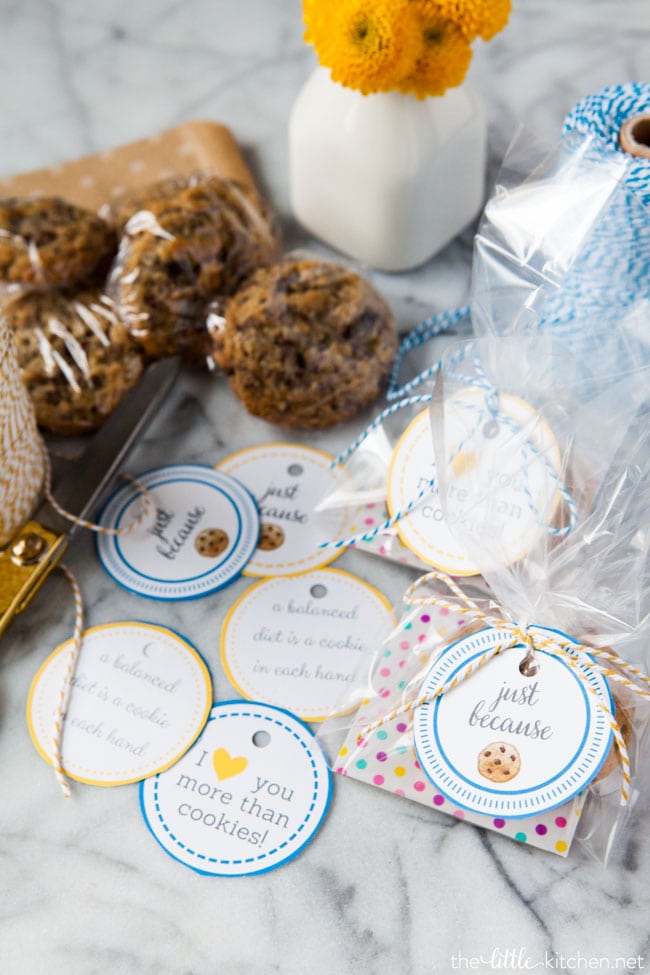 This post is sponsored by Land O'Lakes.
Do you guys like cookies as much as me? I certainly hope so! Today, I'm sharing about Land O'Lakes tagline ADD A LITTLE GOOD™. I love working with Land O'Lakes and they challenged me to add some kindness in the world.
To just do something that will make someone's day brighter, adding that little something that will in turn make your own day brighter.
My favorite things to give to friends and family, to bring over for potlucks and just to share are cookies. I mail cookies all the time to friends who live far away. To make it even easier, I usually have cookie dough in the freezer, it's so easy to make and prep cookie dough ahead of time, here's how to freeze cookie dough!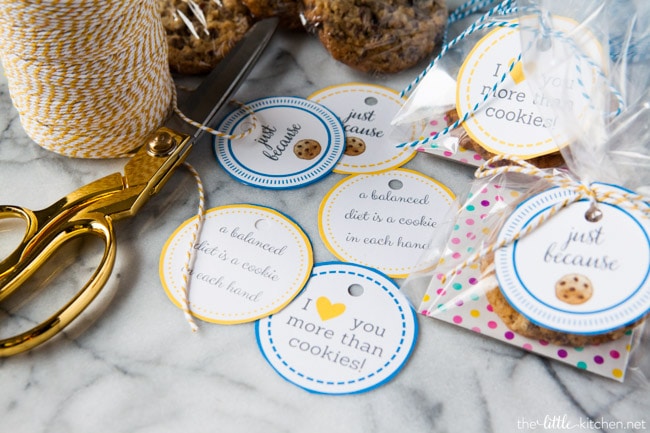 Following in the spirit, here are some reasons why I have sent cookies to friends:
a friend and her daughter, after her daughter broke her leg
a friend who just had a baby
a friend who had just moved and I was missing her
to thank a friend
just because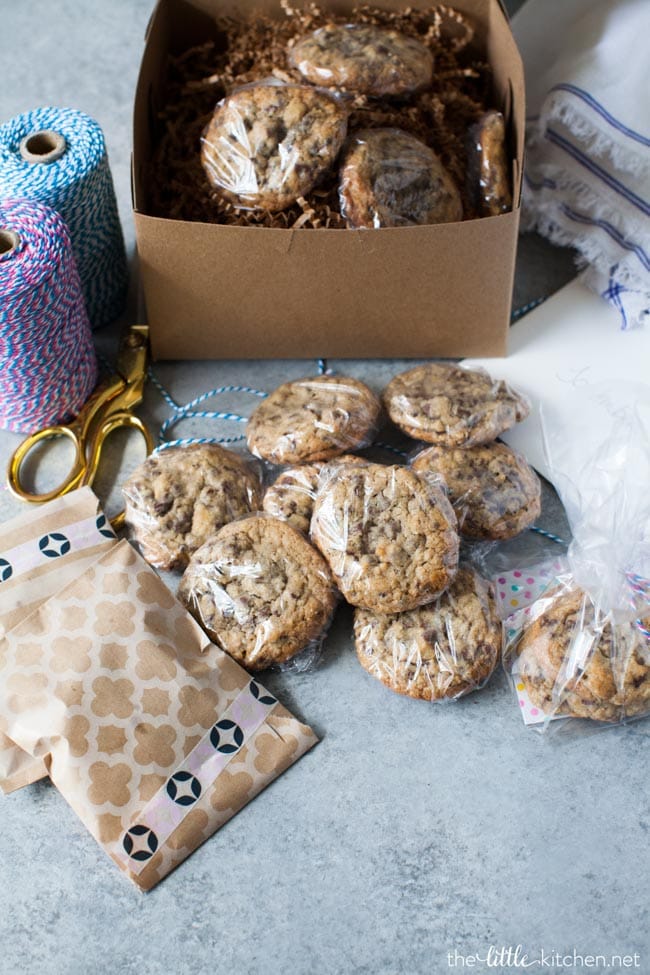 Just because…
You don't have to have a special occasion to share cookies with someone you love or even with a complete stranger.
You can deliver cookies to a friend in need or drop them by your doctor's/veterinarian's office or at your local fire station.
By giving a cookie, you can make a big difference. Make someone smile and make them feel good.
When shipping cookies, I love to wrap them individually in plastic wrap so they remain fresh longer during shipping.
I use a food safe treat or cookie box, like these ones. Fill it with stuffing and add the cookies.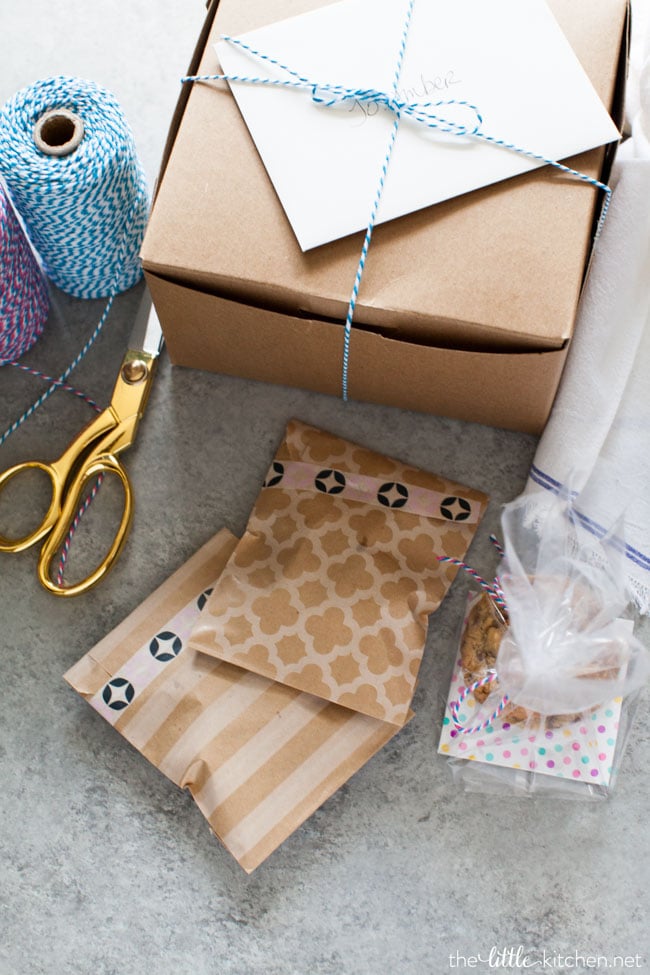 Seal the boxes with twine. And write a little card telling them why you're sending them cookies.
My absolute favorite cookie to ship to friends this DoubleTree Cookie Recipe!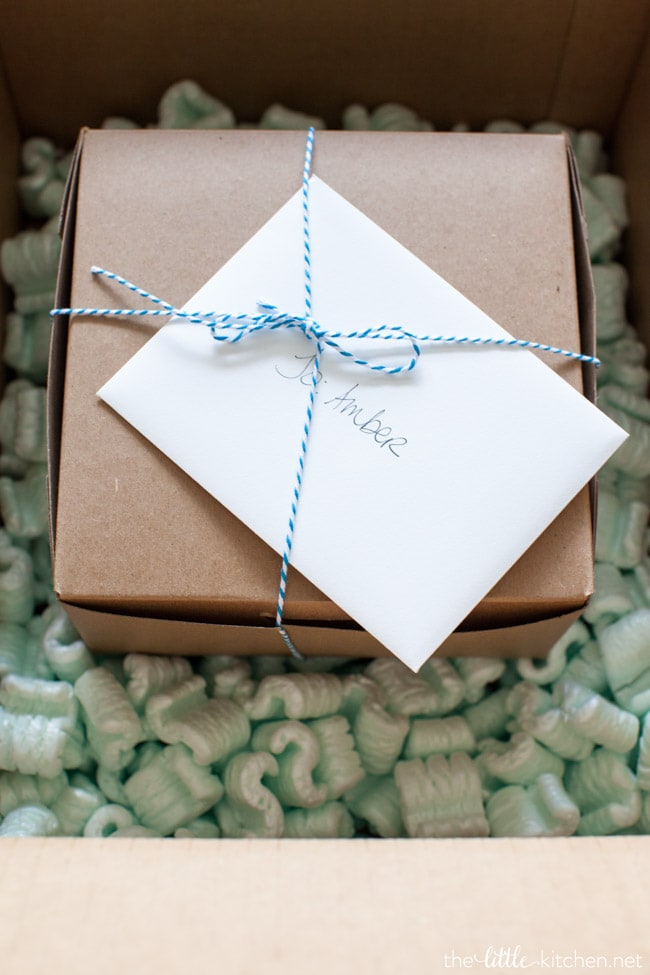 And surround the box with packing peanuts so they arrive safely.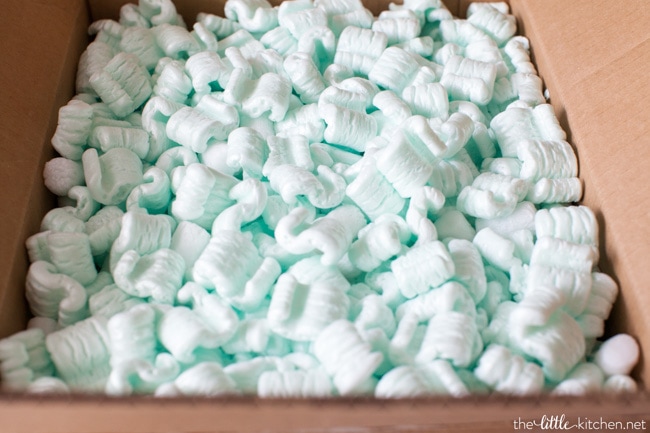 Fill the top all the way!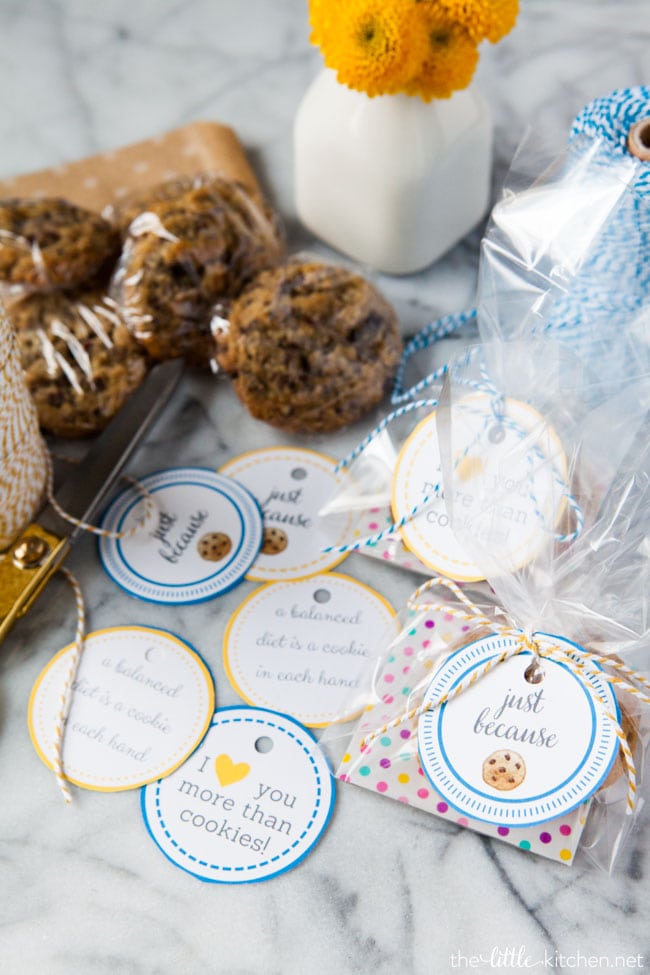 Hand delivering cookies, I love these little bakery bags and these treat bags.
And kitchen twine…I have them in all sorts of colors!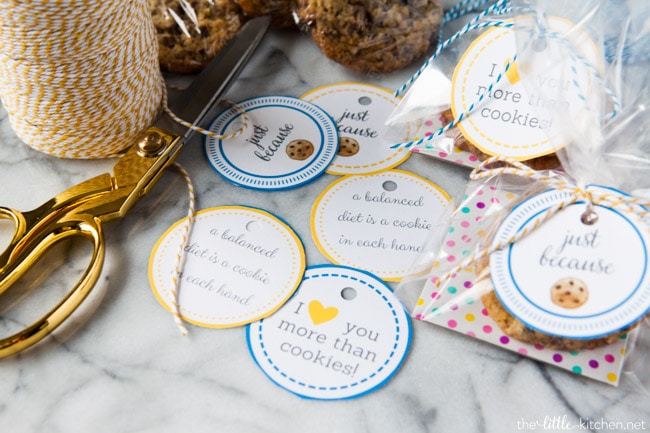 And I just had to make little tags…I will be using these on my cookie treats I give and send out to friends from now on! Aren't they cute?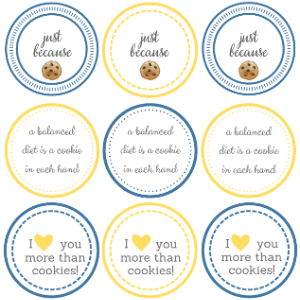 Just click on the graphic above to download them, print them and cut out to use for giving out your own cookie treats! (Please don't redistribute or link to the PDF directly. If you're sharing these, please link directly to this post. Thanks!)
And here are a bunch of cookie recipes you should try out for giving and shipping to friends and family!
DoubleTree Cookie Recipe
Nutella Cream Cheese Crinkle Cookies
Double Chocolate Chunk Cookies
Toffee Cookies
Blondies with Salted Pistachios & Lemon
White Chocolate Macadamia Nut Cookies with Sea Salt
Butter Swirl Shortbread Cookies
Oreo Pudding Cookies
Stone Cold Fox Cookies
Easy Cut Out Sugar Cookies
The Best Sugar Cookies
Chewiest Molasses Cookies
Sea Salt Nutella Thumbprint Cookies
Leftover Cookies
Salted Peanut Butter Shortbread
Peanut Butter Stuffed Chocolate Chip Cookie Bars
Brownie Bark
PB Goo-Goo Cluster Cookies
Salted Caramel Cashew Cookies
Sparkly Cookie Pops
Potato Chip Toffee Chocolate Chip Cookies
Brown Butter Peanut Butter Chip Cookies
Pretzel Chip Cookies
Everything Cookies
Flourless Chocolate Cookies
Sweet and Savory Orange Cumin Shortbread Cookies
Hazelnut Thin Crisp Cookies
Sparkling Butter Toffee Cookies
Almond Cantuccini
Bakery-Style Chocolate Chip Cookies
Disclosure: The Little Kitchen has partnered with Land O'Lakes for an exclusive endorsement of Land O Lakes® Butter. This blog post is sponsored by Land O'Lakes. There are affiliate links in this post.