This past weekend was Food Blog Forum Orlando! I have been saying that my motto is, "I'm here for the food" and while that's mostly true, being involved in organizing an event like Food Blog Forum reminds me that it's not just about the food, it's also about the human connection, friendships and relationships that develop between a group of people who have a common interest. It was an awesome experience to help bring this kind of event together.
Thank you to Jaden of Steamy Kitchen for saying yes to having an event in Orlando and thanks to Dawn Viola of Wicked Good Dinner for helping me organize this event!
I can say that Food Blog Forum was a resounding success! Our hosting sponsors Whole Foods Market and McCormick & Schmick's Seafood Restaurants went all out and pulled out all of the stops for us food bloggers. We had awesome presentations from some amazing speakers.
The Whole Foods Orlando crew really went all out for us from the short rib sliders to the maduri chicken salad with kovalam beach slaw on naan to the wonderful desserts! Kerrygold cheese and butter was represented as well.
I got to hang out with some wonderful bloggers I have been wanting to meet up with for a long time – Aggie, Lindsay, Jessica and Jaclyn. And Maureen too!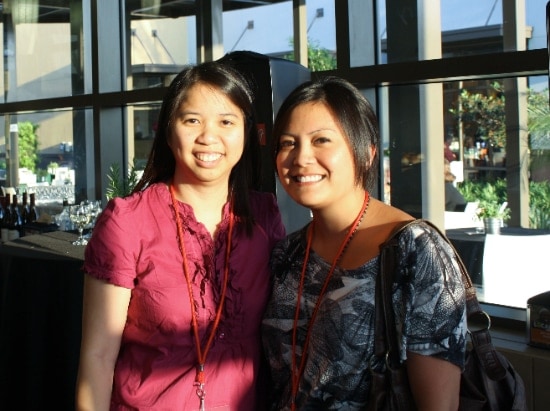 I finally got to meet Binky! I think I have been following her since I joined twitter in Dec. 2009. She is so sweet and I just adore her cakes like her Snoopy one.
All day Saturday, we had a jam-packed schedule full of awesome speakers – Heather of the Orlando Sentinel and Jeff of the Tampa Tribune talked about getting on a food editor's radar, Scott Hair talked about personal development, Jaden of Steamy Kitchen talked about personal branding and monetizing your blog, Lindsay of Purr Design talked about blog design, Pete of IZEA talked about SEO and social media sponsorships, the wonderful Helene Dujardin did sessions on food styling and photography and Dawn of Wicked Good Dinner did a talk on pitching to the big boys. I'm overflowing with ideas and visions of goals I want to set for my blog. Thanks to the wonderful speakers!
If you look there's a picture of me behind a microphone. Part of the reason of why I love Jaden is that she is so giving and so willing to share so much with other food bloggers. She helped bring me out of my comfort zone this past weekend. I love interacting with people one on one but I have a fear of getting up in front of people. She made me get out of my shell a little and made me pick up that microphone! (Thanks to Aggie for that picture of me.)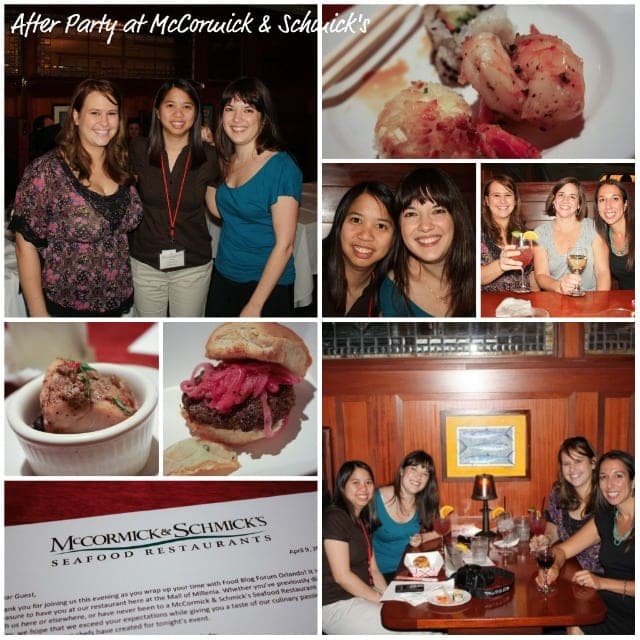 We noshed on wonderful food at McCormick & Schmick's where they made us feel so special! The staff was so accommodating (thanks to Steven the server who took the picture in the bottom right for us). The favorite for me was the Kobe beef sliders and the sushi! At the restaurant, I finally got to hang out a little bit with MJ– so great to finally meet her! (Thank you to Aggie for taking that picture of me and Lindsay.)
There were so many food bloggers I met and had so much fun with including Joanne and Adam of Inspired Taste, Katie from Katie's Cucina and Denise from Creative Kitchen Adventures.
I went through my emails and I found an old email trail between Jaden and I…all the way back to March 2010. It started with me asking her to hold a Food Blog Forum in Florida! Fast forward and Food Blog Forum Orlando is now over. I'm actually sad! I had an incredible time planning this event and I met so many awesome food bloggers (many of whom I have been following for a while now), some new to me food bloggers as well as some people who have yet to start their food blog! I hope everyone learned a lot, had fun and enjoyed the food. What a wonderful bunch of food bloggers…I love it! I hope to keep the momentum going and hope to have meetups regularly with food bloggers located in the Central Florida area.
A huge thanks to our hosting sponsors Whole Foods Market and McCormick & Schmick's. And also to our other sponsors who provided some awesome giveaways and goodies for our swag bags:  American Pie Council, America's Test Kitchen, Calphalon, Chicago Metallic, Cooking.com, Edgeware, Kerrygold, KitchenAid, Le Creuset and West Bend.
And also another thank you to these individuals and companies for providing prizes and/or goodies for the bags:  Bakerella, Batter Blaster, Chinet, Chuao Chocolatier, Duda Farm Fresh Foods, EatSmart Scales, Man Pans, Mueller's Pasta, Roland Foods, Seneca Farms, Tassimo and Wildly Natural One.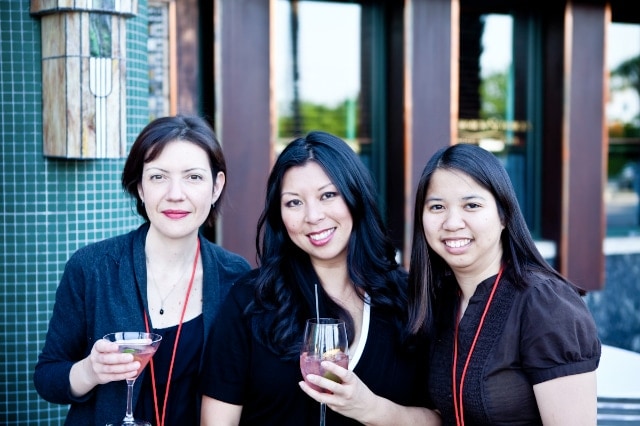 I also want to thank Helene for holding the wonderful food styling and photography workshop the day after Food Blog Forum (and to Whole Foods for allowing us to use their space). You have a spirit of generosity like Jaden that I appreciate so much! Thank you and I am honored to consider you a friend. I can't wait to get my hands on your new book, Plate to Pixel (when it comes out in May 🙂 ).
Other pictures from Food Blog Forum Orlando taken with my iPhone
Other posts: