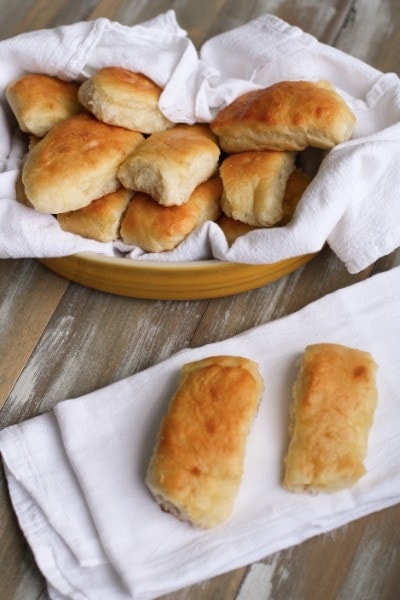 Last November, we had a sibling retreat and my older sister, Quyen, made these wonderful yeast rolls. I couldn't believe how easy they were to make! And I have to say, hers looked way better than mine.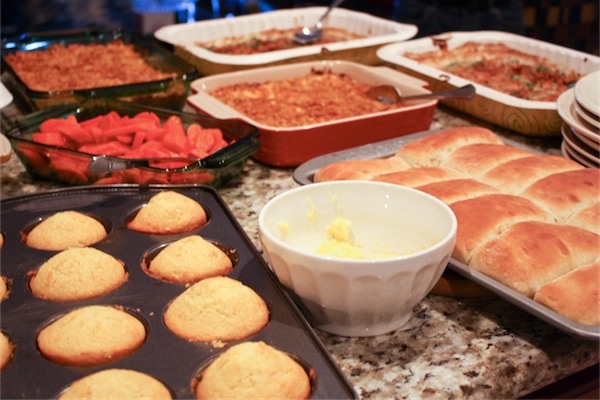 I usually sigh when I talk about my family. I love them, love them. My sisters and my brother – we would do anything for each other. They are the best. When we had our sibling retreat, I realized more and more, that I need to let things go, not be such a perfectionist and not be so hard on my siblings. I'm sighing again. We had a nice week because there was laughing but there was also crying. Our family has gone through a lot…A LOT during my childhood and I'm fiercely protective and so proud of all of them.
And what can I say about my Mom? She's one of the strongest ladies I know. She endured so much and as a first generation Vietnamese-American, I'm so proud and thankful she made it to the U.S. during the Vietnam War. She has done so much for our family and continues to do so. Growing up, all I wanted was for her to be proud of me and she is. She gave me the most amazing birthday card this year…I had to choke back the tears.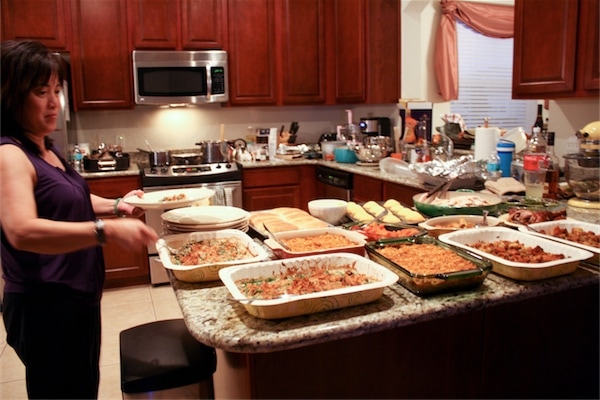 We cooked a ton and even made pho in this gorgeous kitchen (I still need to share my Mom's recipe). Food is definitely a central character at family gatherings. I know I inherited from my Mom her love of cooking and desire to feed people.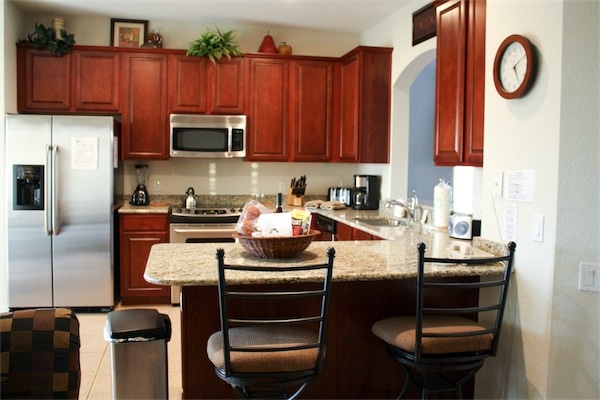 Isn't this a gorgeous kitchen? For the retreat, we had this wonderful opportunity to stay at a Global Resort Home at Windsor Hills in beautiful Kissimmee, Florida. The kitchen was well-stocked with gadgets and appliances and we definitely enjoyed the rest of the house because of the 6 huge bedrooms and the pool.
It was the perfect setting for all of us to come together from around the country and even Germany to spend some time quality time together.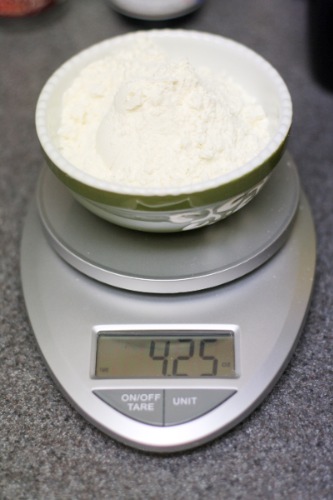 When making bread, I always weigh my ingredients. I used King Arthur all purpose flour and their website says that 4.25 oz of flour equals 1 cup.

Gather your ingredients, I basically split the measurement of flour into three bowls. It really is as simple as one, two, three in this recipe. It's so easy.


After the dough comes together, add to a lightly floured surface and knead the dough into a ball. Then, place the dough into a greased bowl and cover, allow to dough to rise.
And there you see on the right, my uneven rectangular pieces…but it doesn't matter, they still tasted good!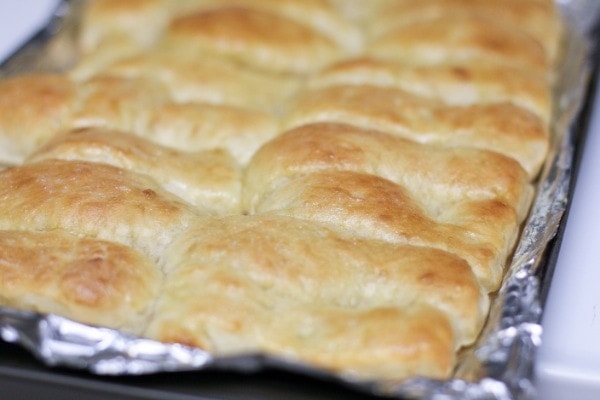 After they come out of the oven, spread butter over them…this is essential!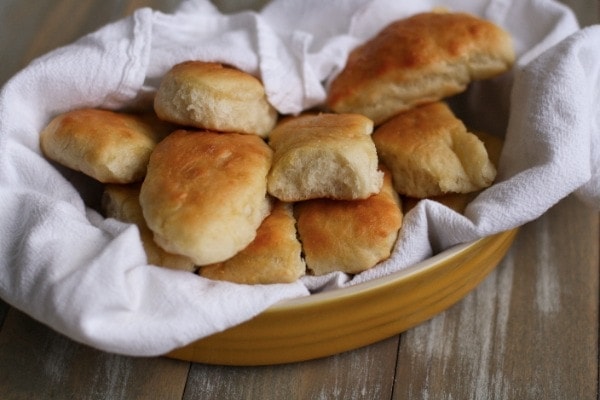 Delicious and easy, you'll thank me after making these yeast rolls. My Mom absolutely loved them. She is a bread addict and I totally have the same addiction. She used to bring home those big fat yeast rolls from Quincy's way back when and she told my sister that these taste just like them!
Recipe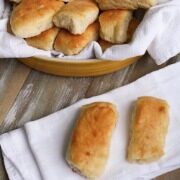 Print
Pin
Save
(Easy) Yeast Rolls
Easy and tasty yeast rolls. My sister likes to serve them with a honey butter (Whip ¼ cup of softened unsalted butter with 2 tablespoons of honey until smooth).
Ingredients
3

cups

unbleached

,

all purpose flour (divided)

1 ½

Tbsp

active dry yeast

,

rapid rise

¼

cup

sugar

1

tsp

salt

1 ¼

cups

VERY warm water

,

between 120-130 degrees

1

Tbsp

olive oil

1

Tbsp

melted unsalted butter
Instructions
Preheat the oven at 400° F.

Place 1 cup of the flour, yeast, sugar, and salt in a large mixing bowl and mix well until combined. Then, carefully add warm water and stir. Add the olive oil and melted butter and continue stirring until combined (it will be quite soupy).

Begin adding the remaining flour, ½ cup at a time and stirring, until the dough begins to pull away from the sides of the bowl (you may or may not have to use all the remaining flour).

Place the dough on a floured cutting board or counter and knead the dough until it forms a ball, meanwhile adding a bit of flour to prevent sticking (avoid over-kneading the dough). Place the dough ball in a lightly greased bowl (or just reuse the bowl you had used to mix the dough) with a loose cover in a warm place for about 15 to 30 minutes or until the dough has nearly doubled in size. This is the first rise.

Using a lightly floured surface, pat or lightly roll the dough into a rectangle shape that is approximately one inch thick. Cut up the dough into 12 equal rectangular pieces. Grease a baking pan with butter and then place the dough pieces onto the pan with their sides nearly touching. Using plastic wrap, loosely cover and again set in a warm place for 15 to 30 minutes. This is the second rise.

Place the baking pan in the oven on the middle rack for 15 minutes or until golden brown. Carefully slide a stick of butter over the rolls while their hot for a shiny finish.
Disclosure: The wonderful folks at Global Resort Homes graciously hosted us for our sibling retreat and I received compensation from Visit Kissimmee for blogging about our Kissimmee adventures.