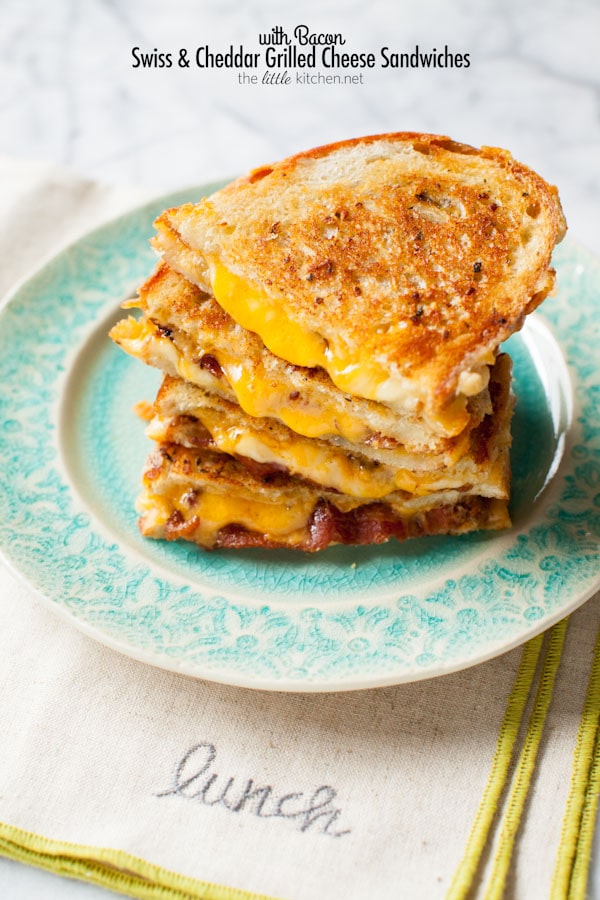 Often, when I travel, I'm inspired by the food I'm seeing and the food I'm enjoying…I have a really long note in my Evernote app called Recipe Ideas. It's so long, I had to split it off into two notes, one called Sweet Recipe Ideas and another one called Savory Recipe Ideas. I add recipes to these notes probably every few days but when I'm traveling, I'm always adding to them…like crazy, every. single. day.
A lot of times, I get home and immediately want to make//find//develop recipes from my ideas…like this grilled cheese sandwich we had at the Churchill, a bar we stopped at during our stop at the port city of Victoria, British Columbia, Canada, while we were on an Alaskan Cruise with Princess Cruises.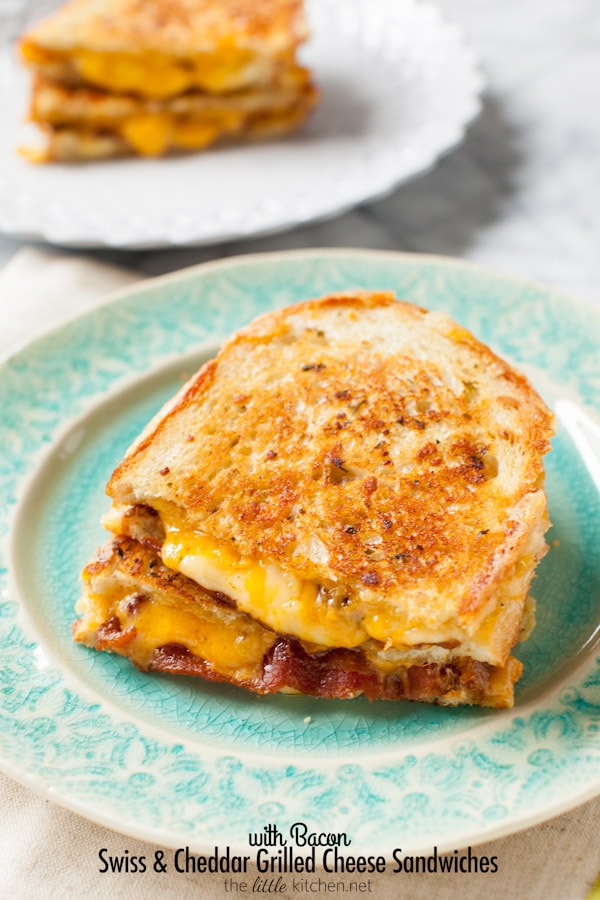 I really wish I had taken more photos of the place…they had a ton of beers on tap, so many that on their website, they don't even maintain an online listing of the beers they serve at any given time. You have to check their instagram account for that information.
I need to admit about my obsession with bacon…I didn't eat pork for fifteen years, I think I'm just making up for lost time! When we ordered this grilled cheese sandwich with fries and drinks…I immediately asked the server to add bacon to it. Curtis side-eyed me…I think he thinks he created a monster (since I now eat bacon).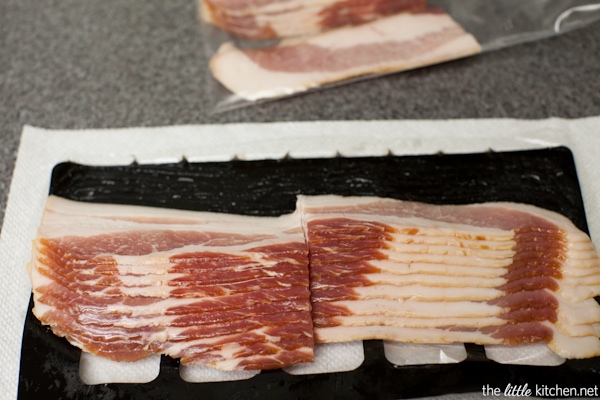 First things first, prep the bacon. We have gotten into this habit of cutting the bacon slices in half down the middle before cooking them. That way they are easier to handle when flipping it in the skillet and I also feel like they cook more evenly!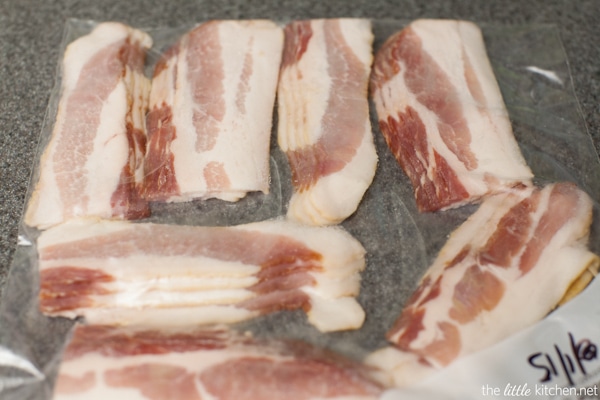 We freeze the leftovers (uncooked bacon) if there are any and portion them out so we can easily grab a few pieces without having to defrost the entire batch.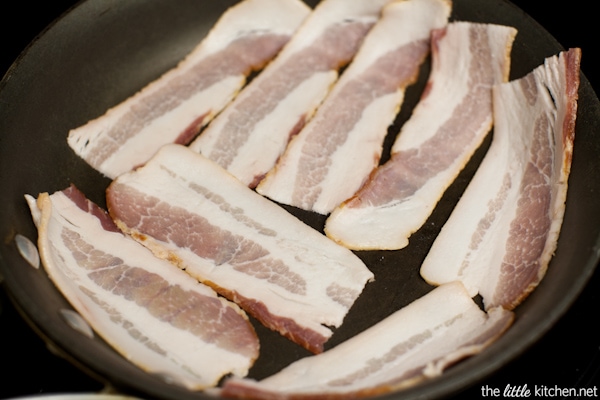 I cook bacon in a nonstick skillet. I also cleaned the skillet with a clean paper towel after I finished cooking the bacon.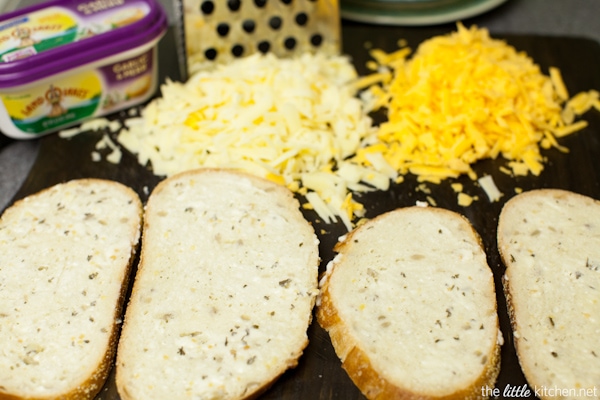 I also have to admit, I selfishly made this grilled cheese sandwich five times when I got home before sharing it with you. I'm sorry, I waited so long. Before we left the pub and paid our bill, I asked the server to ask someone in the kitchen what cheeses they used. She came back and told me swiss and cheddar…total music to my ears!
I could also tell they used a garlic & herb butter on the bread and knew I had to try this recipe with Land O'Lakes Garlic & Herb Butter Spread!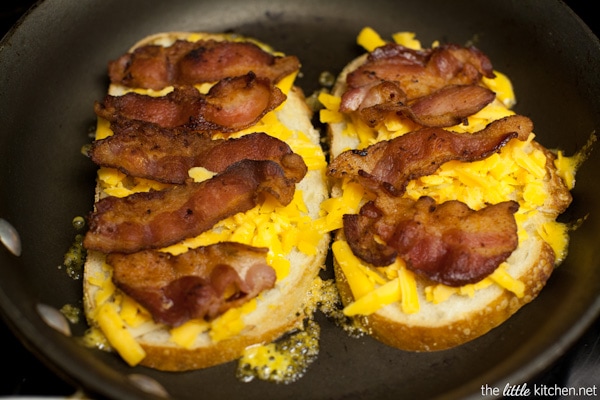 You know how to make grilled cheese! One thing, I always try to do when adding bacon or anything else in addition to grilled cheeses is making sure there's even more cheese in between the non-cheese ingredients.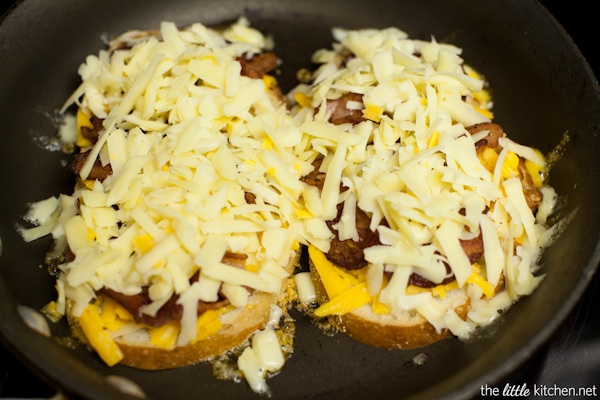 See the crusty cheese on the bottom of the pan? That's my favorite!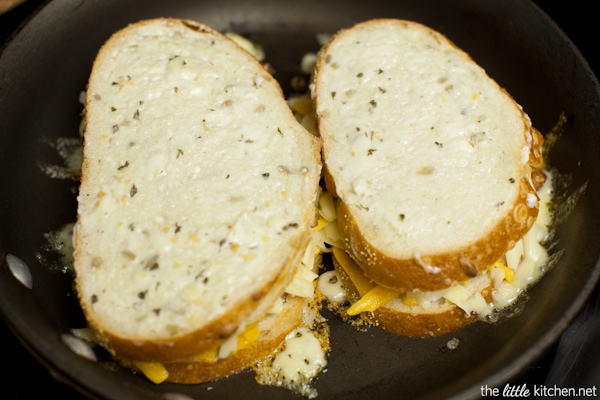 Once you flip it once, make sure to press down with a spatula on your sandwich.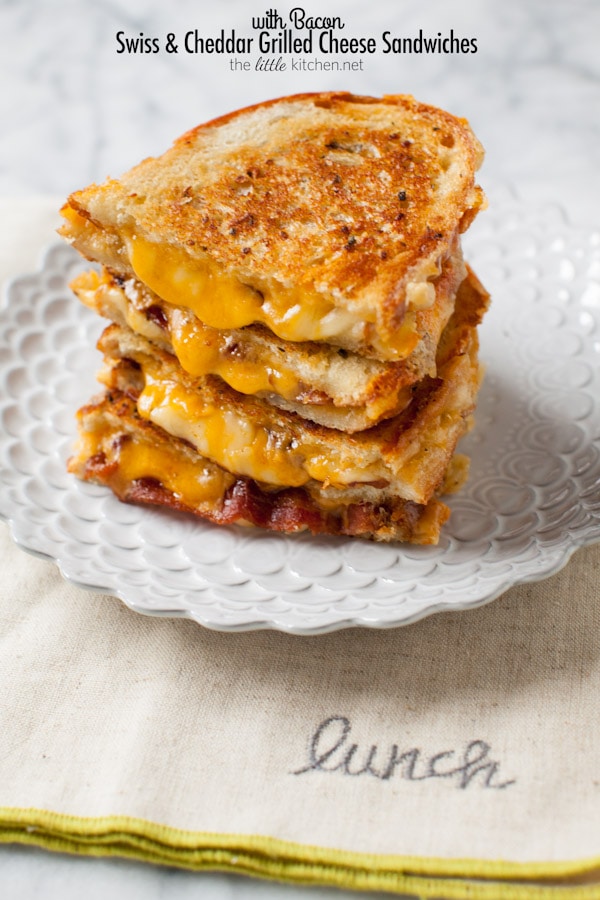 And there you have it, another great recipe inspired by our Alaskan cruise! Excuse me while I go make another one of these!! 🙂 🙂
Recipe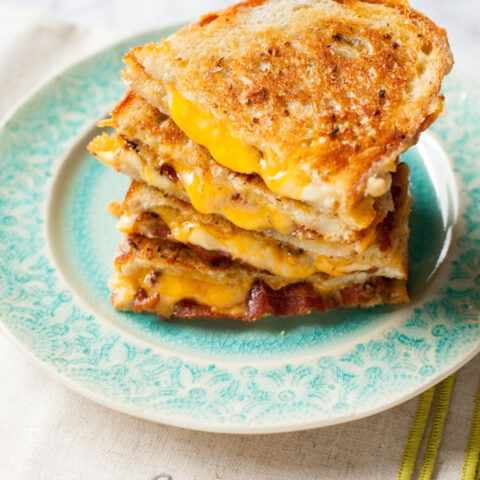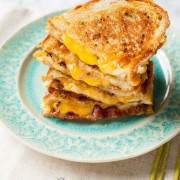 Print
Pin
Swiss & Cheddar Grilled Cheese Sandwiches Recipe
Ingredients
6 to 8

slices

cooked bacon

4

pieces

of your favorite sliced bread

,

I used sourdough

garlic and herb butter spreadable butter

,

I used Land O'Lakes

1/2

cup

grated Swiss cheese

,

you can also used 2 slices of Swiss cheese

1/2

cup

grated sharp cheddar cheese
Instructions
Cook the bacon and prep your other ingredients, including spreading butter on one side of all slices of bread.

Heat a nonstick skillet on medium. Add two slices of bread with the butter side down. Add swiss cheese, then bacon and then top with cheddar cheese. Top with remaining slices of bread with the buttered side up.

Cook for 4 to 5 minutes on each side, paying close attention so the bread doesn't burn. Lower heat if necessary when flipping over the grilled cheese sandwiches. Also, after flipping it over, use a spatula and press down on the sandwiches.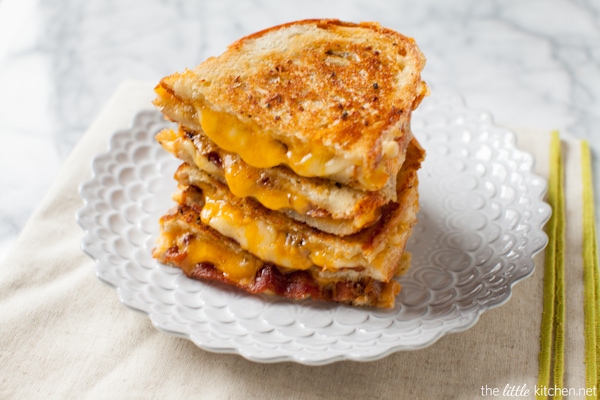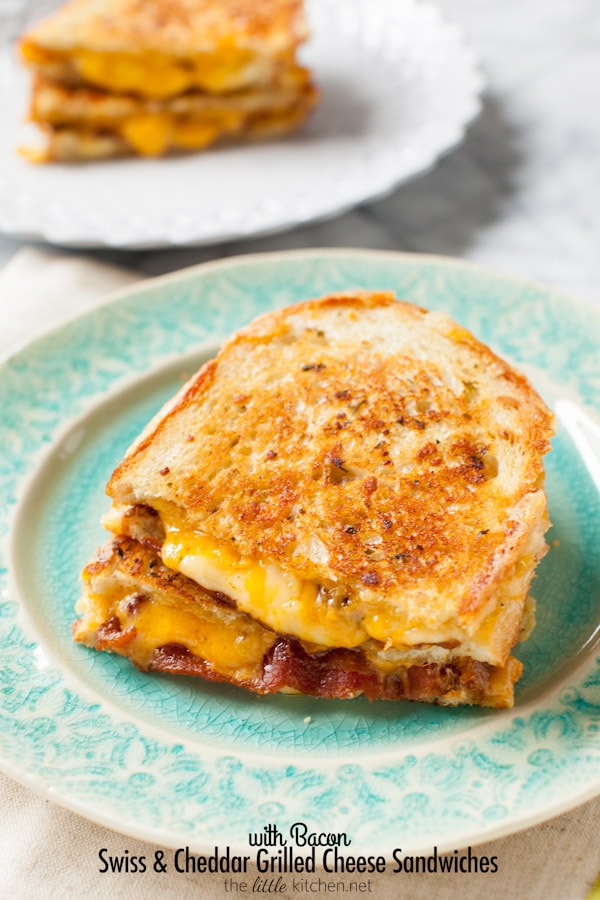 Disclosure: This post is sponsored by Princess Cruises. I only share with you brands that I love and share with you my own opinions.