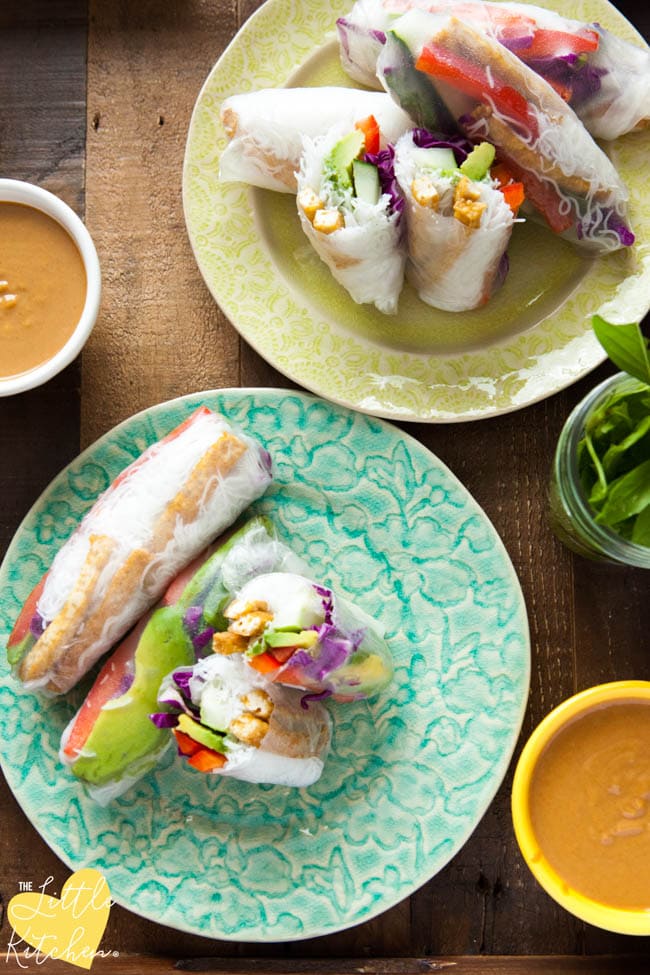 I love spring rolls…it's one of my favorite snacks or meals. When you order spring rolls in a restaurant, they come premade…all rolled up for you to enjoy.
When we make these at home, we make them together as a family and enjoy them as you make them. Wrap, roll and eat. That's the way we roll. Okay, I had to! LOL
I have wonderful memories of sitting around the dinner table with my family as a kid making and eating spring rolls. Making and eating…my favorite activities!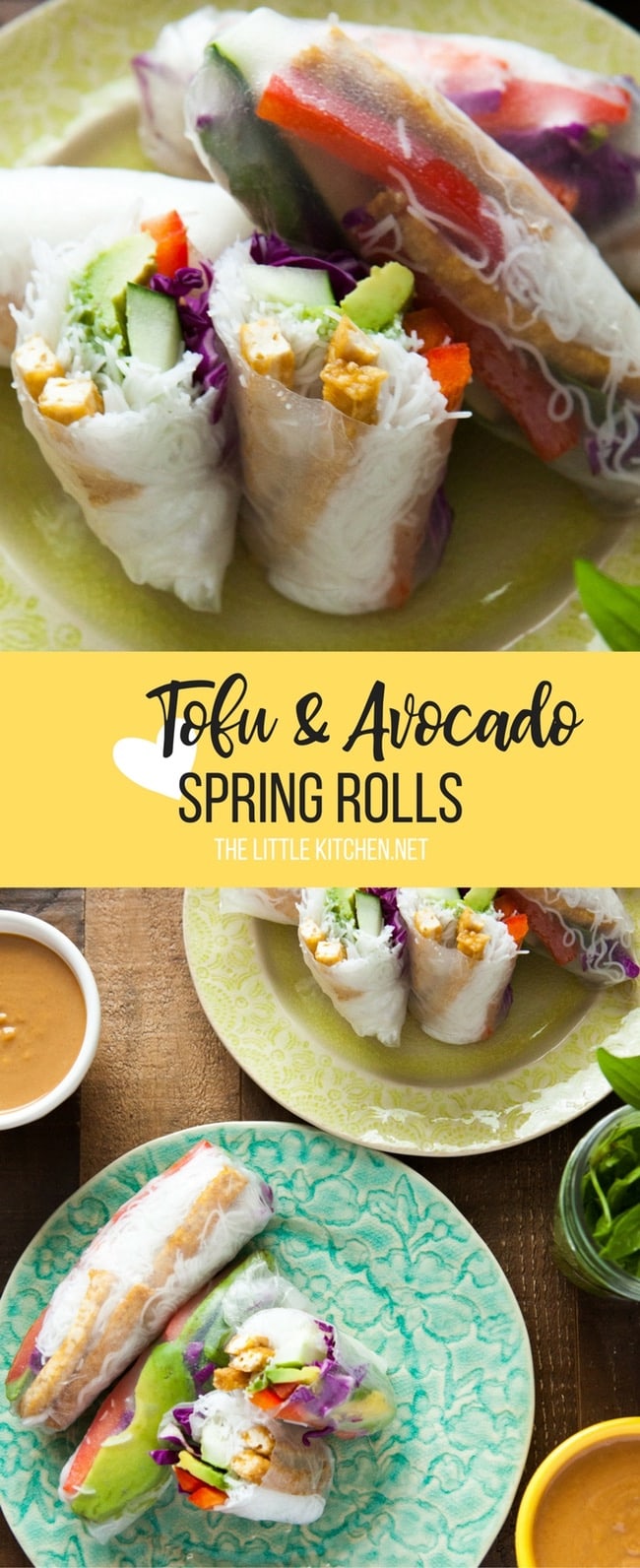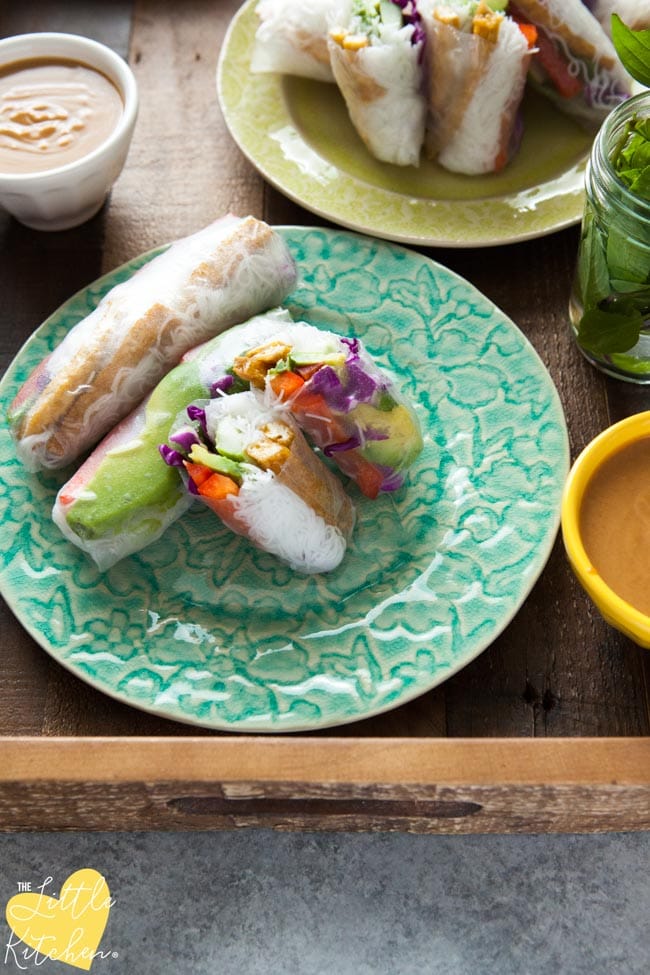 Things have been crazy up in here. I received some test results that kind of rocked my world. I mentioned before that last year, I had active tuberculosis. The doctors kept telling me that I didn't fit the profile for someone who could have active tuberculosis. (By the way, I keep saying to myself, I'm going to write about my experience last year and share here. Because it was a doozy…being as sick as I was, I learned so much and it changed my perspective on so many things.)
Anyways, I found out that I have mannose binding lectin deficiency which means I don't make enough of a protein (in my blood) to fight off infections. It's likely(?) a genetic mutation that I have. Which makes so much sense. I get sick a lot and as a child, I was sick all the time. About 90% of the time when I get a cold, it turns into bronchitis. It would last for weeks and it would take forever for the cough to go away. So it makes so much sense. And it's good to know.
There's nothing they can do for this deficiency. It helps to know but it makes me so scared to get sick. To be around sick people. To be around very sick people. It scares me.
I mentioned there's nothing they can do but they do recommend people with this deficiency to get certain vaccinations last October at 36 years old, I got the pneumonia vaccine. I'm also going to keep up with my flu shots. I got the meningitis vaccine recently too.
After being sick last year, my number one goal was to stay healthy and to take care of myself. Once I found out these results, I realized important it is for me to get enough rest and to take care of myself period.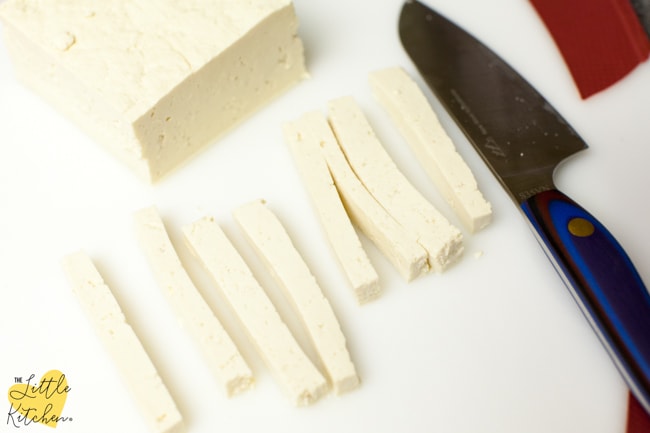 Alright, let's get to the recipe…slice up the tofu and then cut into strips. Dry it with a paper towel (makes for easier frying).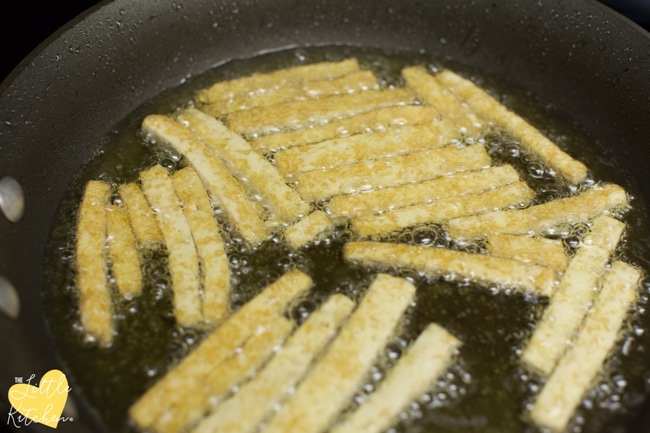 I can eat fried tofu like they are French fries…I LOVE it! Prep all of those veggies and make your sauce too.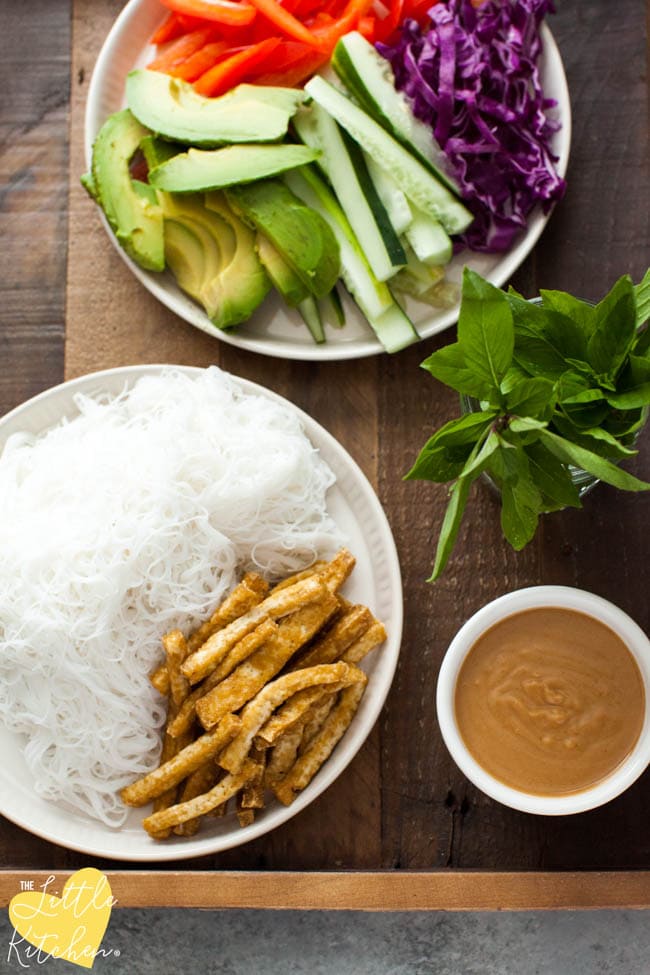 In another recipe for Vietnamese spring rolls, I share step by step photos on how to wrap them!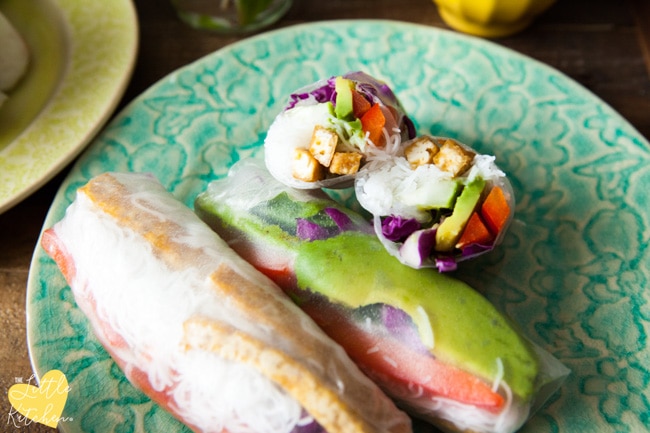 I'll say this…I'll bet you can't eat just one! This recipe is super easy to make!
Recipe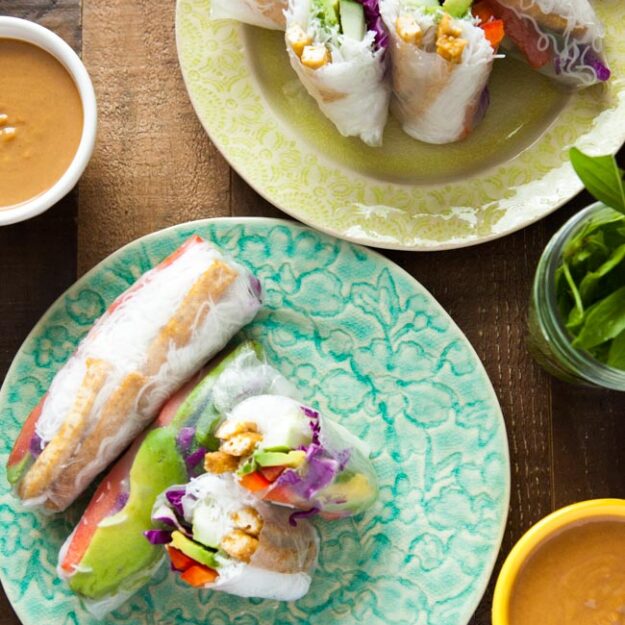 Print
Pin
Tofu & Avocado Spring Rolls with Peanut Dipping Sauce
Ingredients
Peanut Dipping Sauce
1/2

cup

creamy peanut butter

2/3

cup

water

2

Tablespoons

hoisin sauce

splash of fish sauce

,

optional

1

garlic clove

,

minced

1

teaspoon

sugar

rice noodles

,

cooked according to instructions on the package

1

pound

firm tofu

,

sliced and then cut into strips

1/4

in

grape seed oil

1/2

red pepper

,

sliced into strips

1

avocado

,

sliced

1/2

cucumber

,

cut into strips

1/4

purple cabbage

,

sliced

Thai basil leaves

rice paper
Instructions
Peanut Dipping Sauce
Whisk peanut sauce ingredients in a small mixing bowl. Refrigerate at least 30 minutes.

Bring a pot of water to a boil. Cook the rice noodles according to the instructions on the bag or box of noodles. Prep the tofu and vegetables. After cutting the tofu into strips, place on a dry, clean paper towels. You want to remove as much moisture as possible.

Add grape seed oil to a nonstick skillet until you have about a quarter inch of oil. Heat the oil on medium to medium high for 4 to 5 minutes. Cook the tofu for about 4 to 5 minutes on each side.

Place on a plate lined with clean paper towels.

One at a time, wet the rice paper (wet on both sides with really warm water, don't allow it to soak) and then place on a round plate. Allow the rice paper to sit for at least one minute. Add rice noodles, tofu, red pepper, avocado, cucumber, cabbage and a couple of basil leaves. Roll once, fold in the sides and continue rolling until it's a spring roll!

Serve with the peanut dipping sauce.
Notes:
Best if served or enjoyed immediately after making the spring rolls!