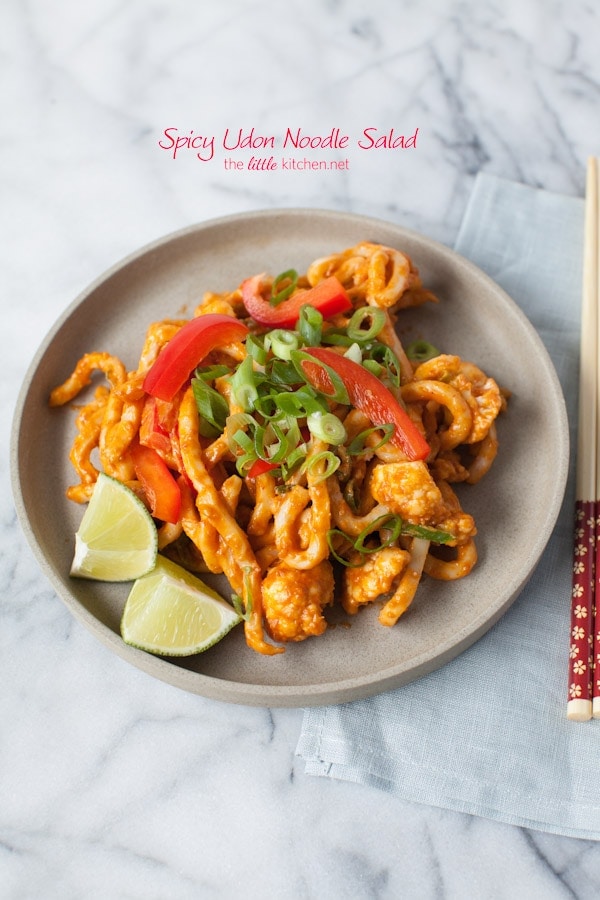 Noodles and oodles, this recipe was inspired by a trip to New York City to visit friends.
Friends are the family we get to choose. So true, right? Don't get me wrong, I'm very thankful for my family. But I'm also thankful for my friends. I don't know what I would do without my friends. And if you have those great friends who cheer you on, who let you vent and who love you for you…be sure to tell them how much you appreciate them.
My friend, Joanne, invited me and a few other friends to visit her in New York City. I couldn't pass this up because 1. I love the city. 2. I love spending time with friends.
No huge agenda, just hanging out, cooking, eating and more eating. It was a blast! She actually visited me earlier this year and we had said we need to do this thing more often.
Spending time with the people you care about is so important for your soul. Do me a favor, if there's someone you care about that you haven't seen in a long time or talked to for that matter, add to your to do list this week to call them or meet up for lunch or dinner with them soon!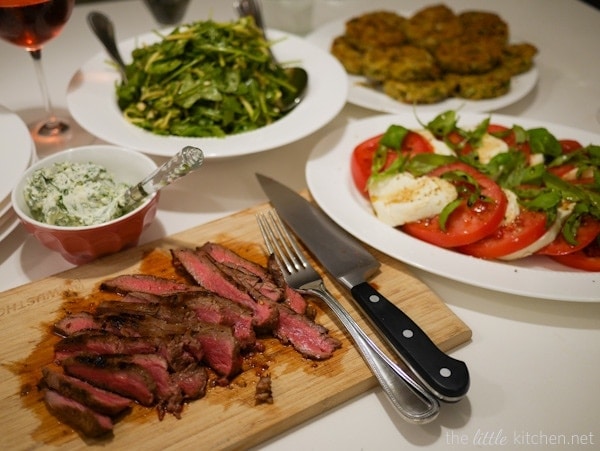 We cooked. She was so sweet and planned a menu of food from our blogs. We had my grilled flank steak with chimichurri butter.
Quinoa Cakes courtesy of Lindsay.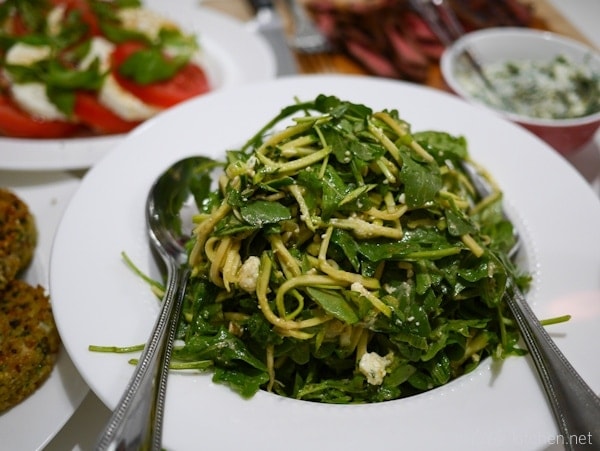 Zucchini & Arugula Salad courtesy of Joanne.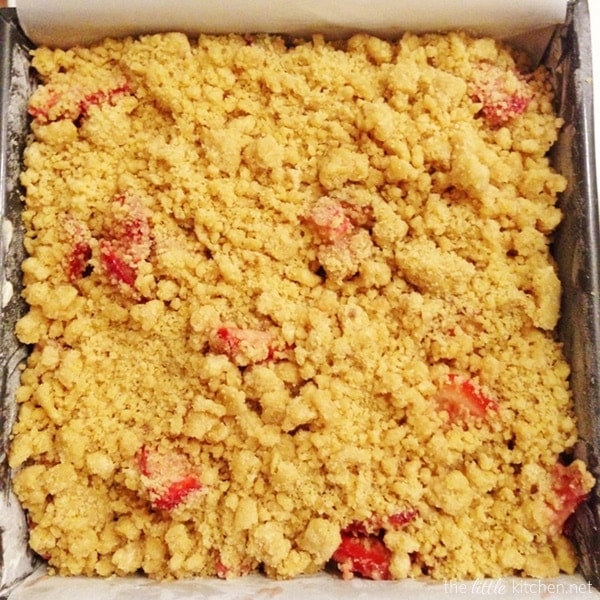 Strawberry Rhubarb Crumb Bars courtesy of Brenda.
All amazing. And it was super fun to cook together!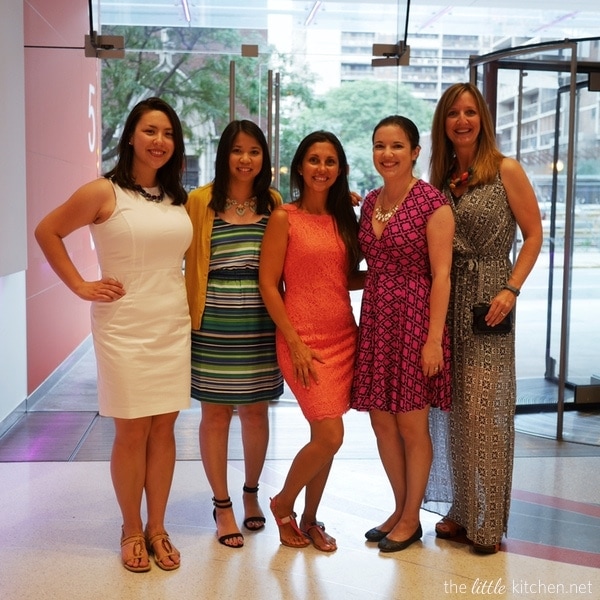 We walked all over. My Fitbit was so happy. One day we even walked 10 miles! Here's the group before dinner one night (Joanne, me, Gina, Lindsay and Brenda). I heart all of these ladies…authentic, lovely, funny and just all around good people. Seriously.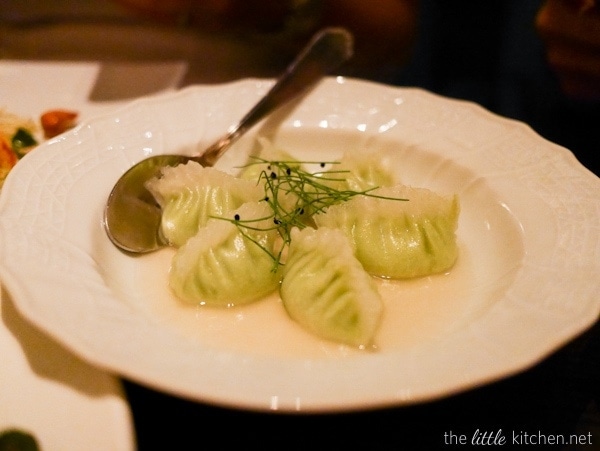 We had dinner at Buddakan and had one of the tasting menus. Worth. it. These edamame dumplings. Yes! This udon noodle salad was actually inspired by a similar dish we had at Buddakan.
We had cronuts. Macarons. I had a wonderful, lovely boba (I'm obsessed with boba tea drinks) and lunch at Cafe Boloud. amazing. And The Clam. So many places I need to return to when I visit again.
And here's a random picture I took accidentally because I left my camera on while it was around my neck. I'm officially old. LOL But the photo is great right? Most of the other ones are blurry and make no sense. I have a new little Panasonic Lumix camera (with this lens) that I'm obsessed with…bought it a few months ago and it's the perfect size for travel. I literally talk about it all the time.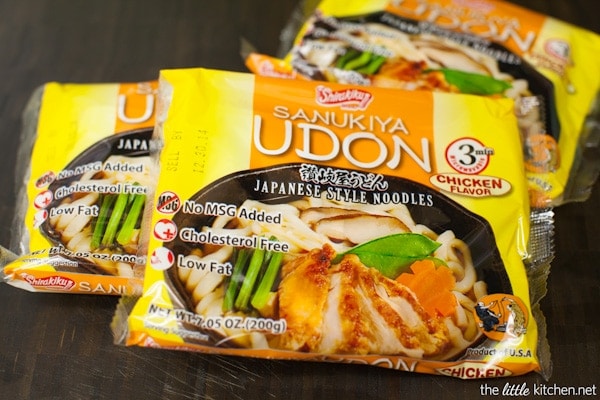 Now for the noodle salad! Yes, I do buy these noodle packages. 85% of the time, I throw the spice packets away and make my own broth. This time, you definitely want to throw the packet away, you just need the noodles for this!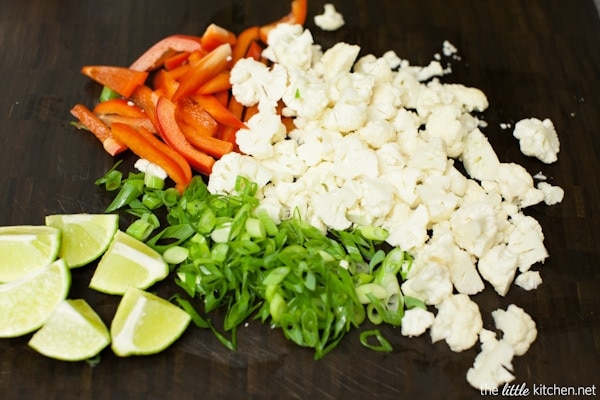 Cut up the veggies.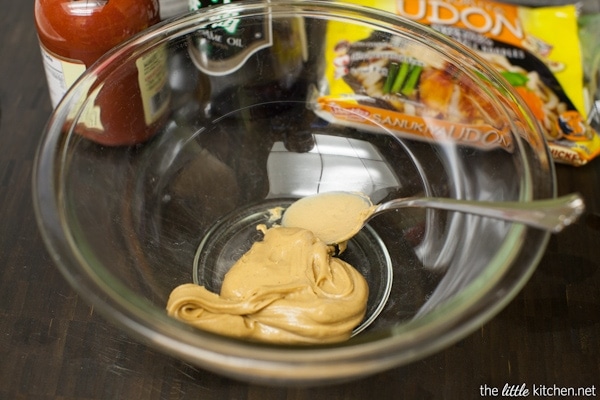 Put together the sauce ingredients.
And whisk it all together. I have a mini whisk that I'm in love with. I take this thing out of my gadget drawer at least 10 times a week.
And there you go, it's super quick. Super satisfying…crunchy from the cauliflower (I'm in love with raw cauliflower) and spicy from the sriracha. Love love love!
Recipe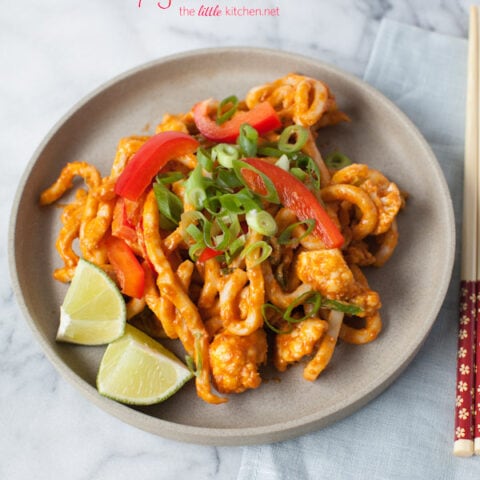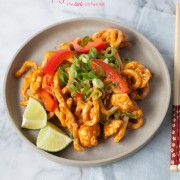 Print
Pin
Spicy Udon Noodle Salad Recipe
Ingredients
Noodle Sauce
1/4

cup

peanut butter

1/2

Tablespoon

sesame oil

1

Tablespoon

soy sauce

1 1/2

Tablespoon

grape seed oil

1/2

Tablespoon

sriracha chili sauce

1/2

red pepper

,

cut into strips and halved

1/4

of a head of cauliflower

,

cut into florets

2

green onions

,

sliced thin at an angle

lime

1

7-ounce package of udon noodles
Instructions
Cook udon noodles according to package instructions but DO NOT use the spice packet (throw it away). Drain noodles and allow to cool.

Whisk together sauce ingredients in a medium bowl. Toss together all vegetables, noodles and noodle sauce. Chill in the refrigerator for at least 20 minutes before serving with lime.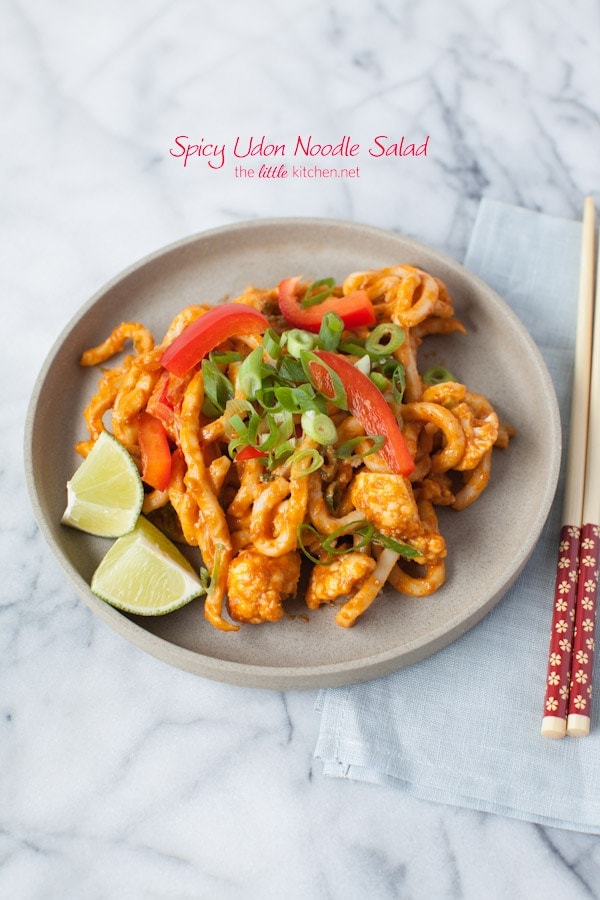 Disclosure: This trip to visit friends in New York was NOT sponsored. There are a couple of affiliate links in this post.