One-Pot Pasta with Mushrooms and Asparagus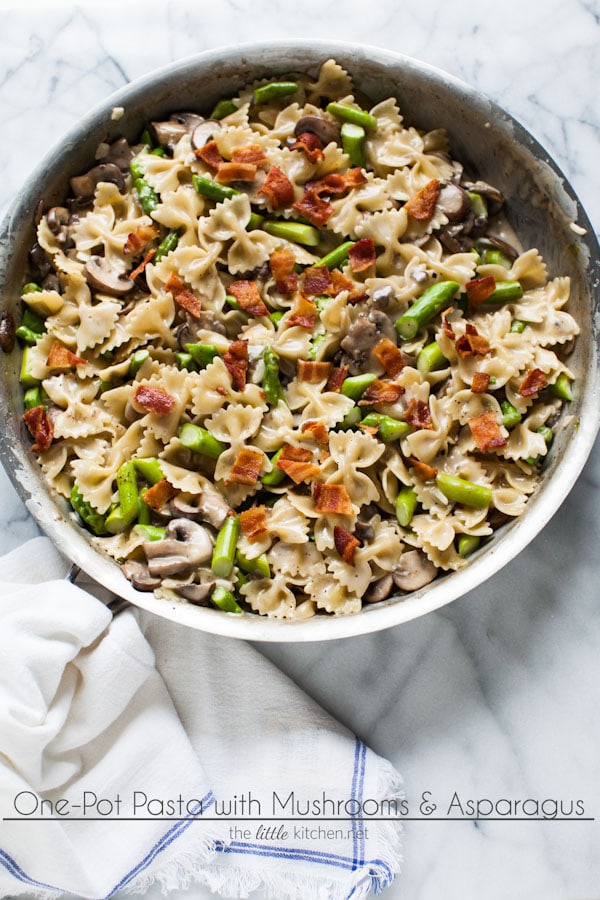 Happy Labor Day, y'all! I just wanted to pop in and share with you some really fun news…someone I love and respect so much, Ree Drummond from The Pioneer Woman, recently relaunched her site (it's beautiful!) and added a wonderful section called Food & Friends and she asked me to be a founding contributor to the section.
My first recipe is live on the site: One-Pot Pasta with Mushrooms and Asparagus…it's a lovely recipe that's so easy to make. I know you'll love it!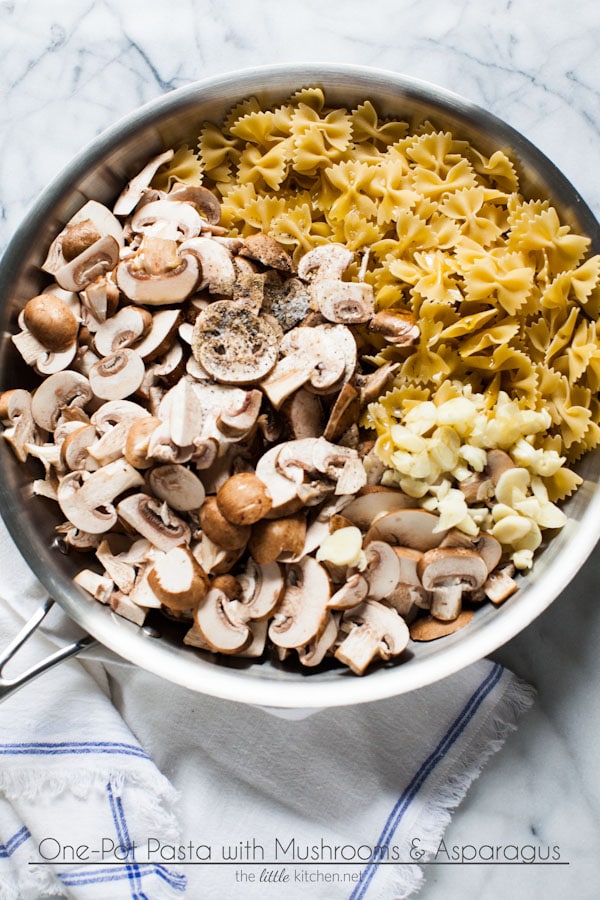 You just put most of the ingredients into the pot with water and olive oil and let it boil away. Definitely, though you want to mix while it's cooking to make sure it doesn't stick to the bottom of the pan and to keep the pasta from sticking.
For the full list of ingredients and instructions, visit Ree's site to see the recipe for One-Pot Pasta with Mushrooms and Asparagus!
Recipe
One Pot Pasta with Mushroom & Asparagus Recipe
Yield: 4 to 6 servings
Prep Time: 15 minutes
Cook Time: 15 minutes
Total Time: 30 minutes
Ingredients:
1 pound white or baby bella mushrooms, sliced
12 ounces bowtie pasta
4 garlic cloves, smashed and peeled and then thinly sliced
1/2 teaspoon kosher salt
1/4 teaspoon black pepper
2 Tablespoons olive oil
3 1/2 cups water
1 pound asparagus, ends trimmed and cut into six or eight even pieces
2 Tablespoons salted butter
1/4 cup heavy cream
freshly grated Parmigiano-Reggiano cheese, for serving
cooked bacon, crumbled, for serving (optional)
Directions:
Have you tried this recipe?