Smoked Paprika Chicken Salad with Homemade Ranch Dressing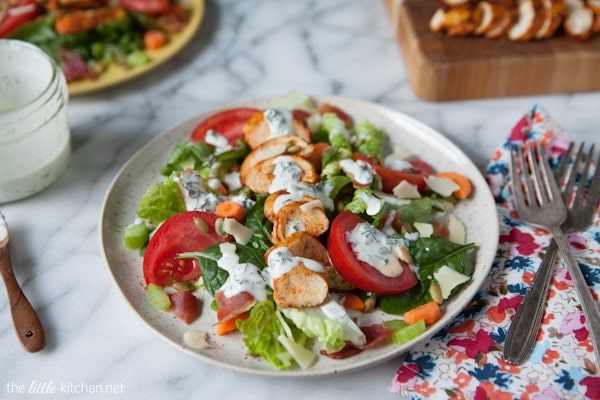 I'm so excited to share with you today, I have been working with KitchenAid as a contributor to their blog launched this past May! This is my second recipe, a Smoked Paprika Chicken Salad with Homemade Ranch Dressing! You'll love it, I know it! My first recipe for KitchenAid was an Asian-Style Roasted Whole Snapper.
These two recipes are part of KitchenAid's kitchen challenges; encouraging us all that there's more to make and to push ourselves in the kitchen. I love them because each one I have participated in have actually been a challenge for me. Stretching where I want to go and where I can go in the kitchen.
For the recipe, hop on over to the KitchenAid blog!
But before you go, I wanted to show you my diary of a theft (via iPhone photos)…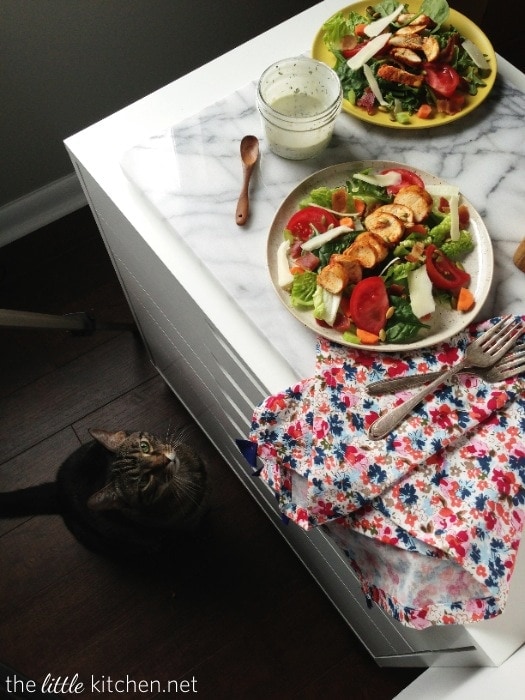 Prince (one of our cats) is a girl and she came to live with us a couple of years ago from my sister. She's probably 12 or 13 years old now. She usually sleeps on the dog bed or under my desk while I'm working or you can find her on Charley's bed in our bedroom. Sometimes when I'm photographing, she is a little interested.
This was the first time, there was more than just interest…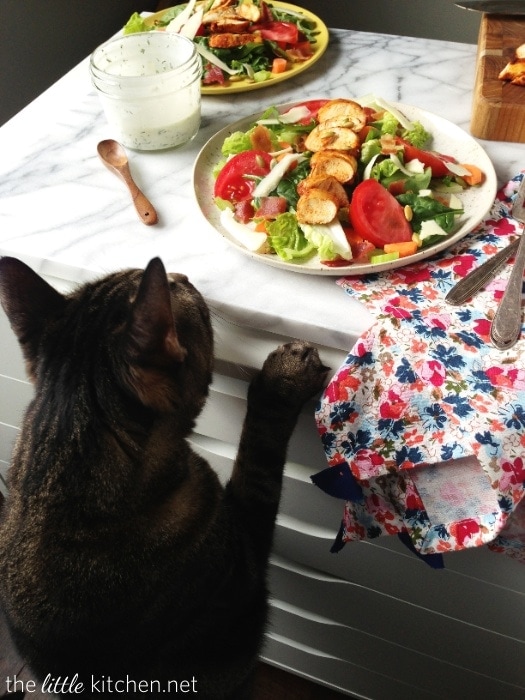 She was surveying the landscape and checking out to see if the authorities were around…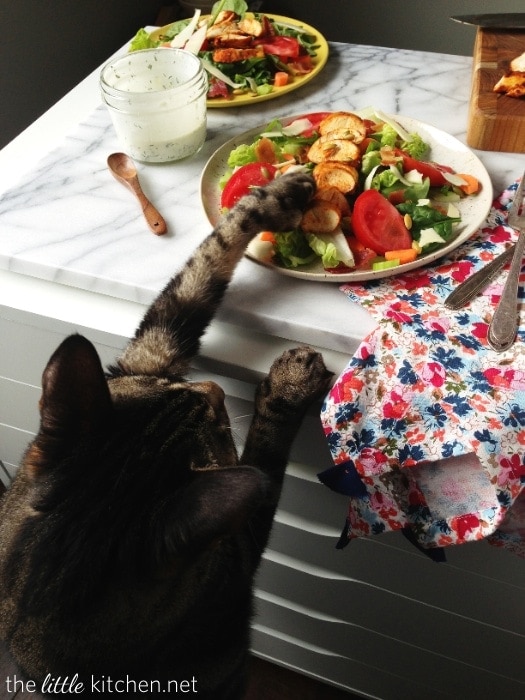 I couldn't believe the nerve of her (and those extra toes, they are great for stealing). Okay, I could. She's a cat who thinks she's a dog who has more clout than the dogs in this house. Needless to say, I gave her a piece of chicken when I was done shooting this recipe and…
Prince "says" she liked it and hopes you'll go check out and comment on my Smoked Paprika Chicken Salad with Homemade Ranch Dressing! 😉
Disclosure: I was compensated for my guest post over on the KitchenAid blog. However, I was not required to write this post. Opinions are always my own and I only work with brands I love.