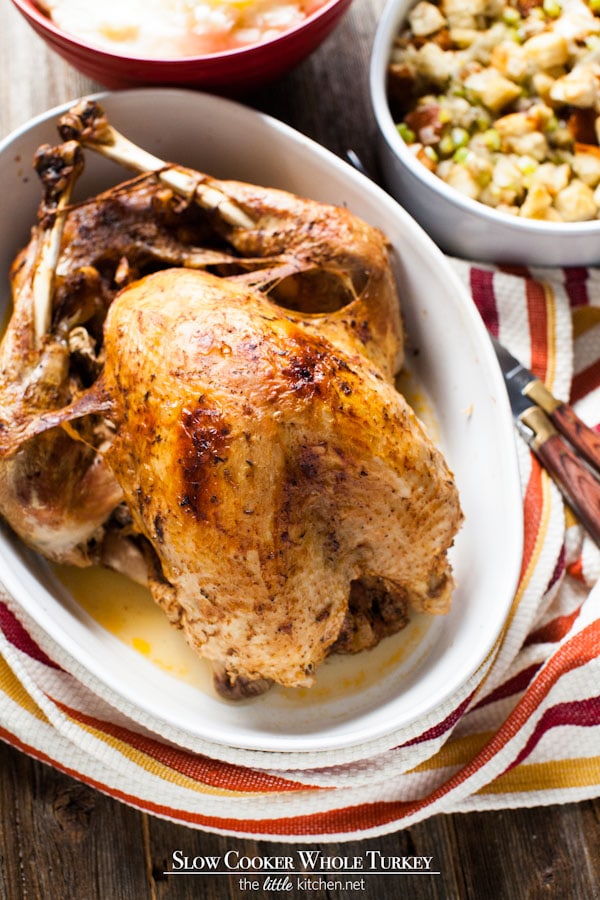 This crockpot turkey is so easy to put together and what I love most about it is you free up your oven for sides and desserts! You'll love how easy it and tasty is it is to cook a whole turkey in a slow cooker!
There are affiliate links in this post. I get commissions for purchases made through these types of links in this post. As an Amazon Associate I earn from qualifying purchases.
If you're looking to make turkey but want to make something smaller, you can always make my slow cooker turkey breast recipe!
Every year, at a company that I worked at for 8 years, we had a Thanksgiving luncheon. Everyone signed up to bring different things. Since there were so many of us, five to six people signed up for the stuffing, different veggies, the pie, and so on. We even had many turkeys! My former boss, BJ, always cooked his turkey in the slow cooker. He said his mom cooked it that way when he was growing up. The turkey always turned out moist.
I emailed him the other day because this year, we decided to cook our Thanksgiving dinner early- we enjoyed it on Sunday night and I wanted to try my hand at cooking the turkey in the slow cooker. He told me you can leave it in longer than the 6 to 8 hours but it starts to fall apart, which is totally fine! Just make sure the turkey you buy will fit in your slow cooker!
If you're running low on oven space or just want a low maintenance way to cook a turkey- the slow cooker is the way to go! This turkey version is a modified version of my popular crockpot whole chicken recipe that we LOVE to make all the time!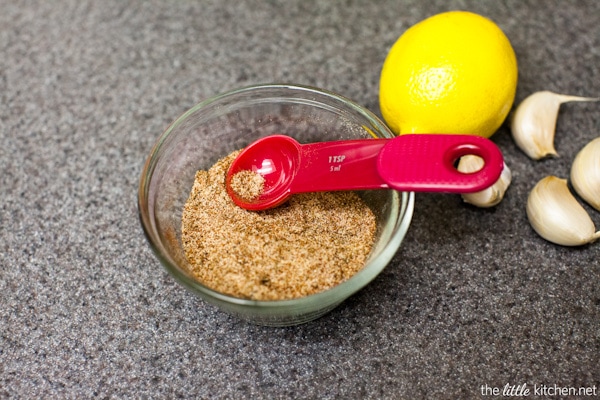 Prep the dry ingredients.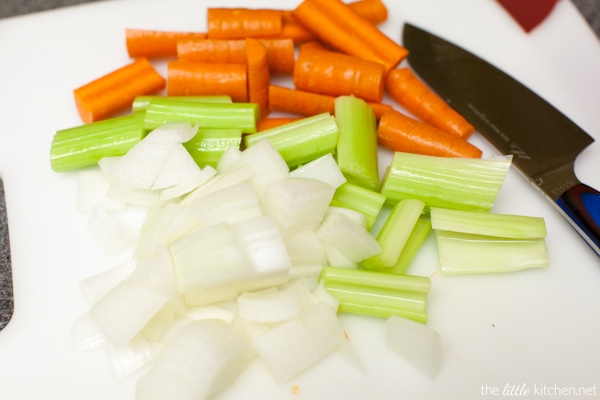 Cut up the vegetables and add them to the crockpot.
Great deal alert! Perdue Farms has a Niman Ranch spiral cut ham that's on sale for 15% off! They give you free shipping for orders $159.99!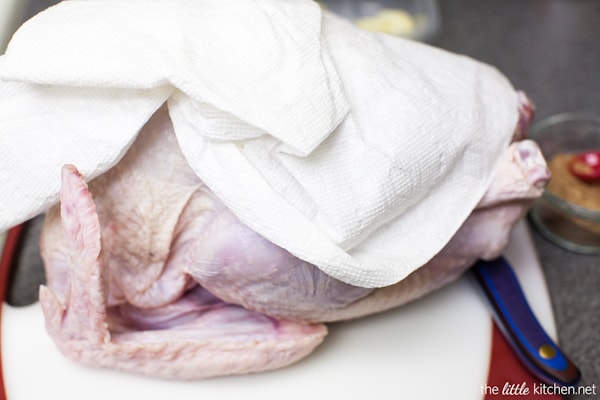 Pat the turkey dry.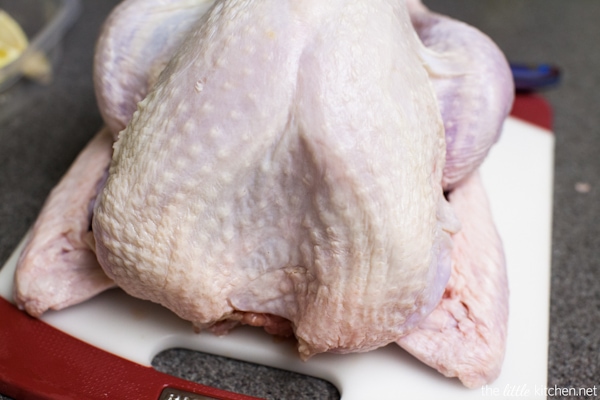 Fold back the wings and rub the turkey with garlic.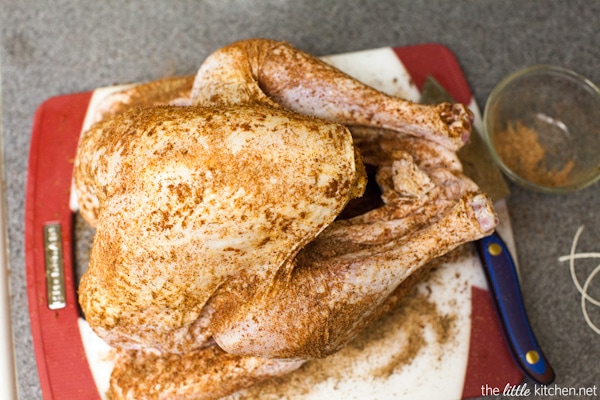 Add the rub to the inside of the turkey and all over it.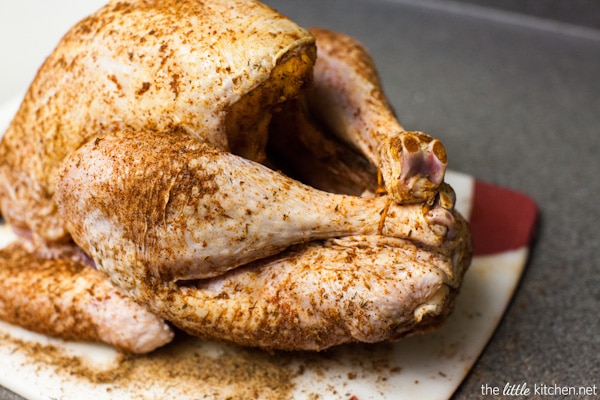 Tie the legs together with kitchen twine.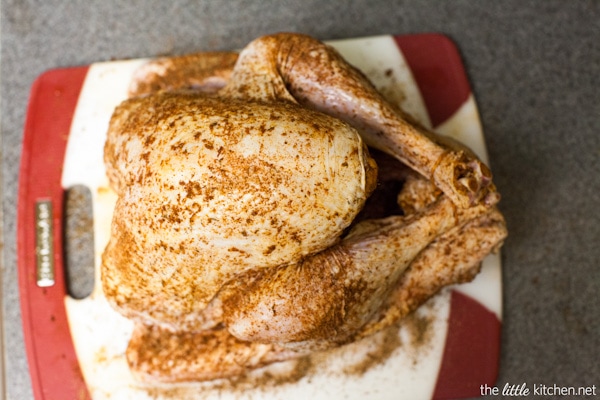 All ready to go into the slow cooker.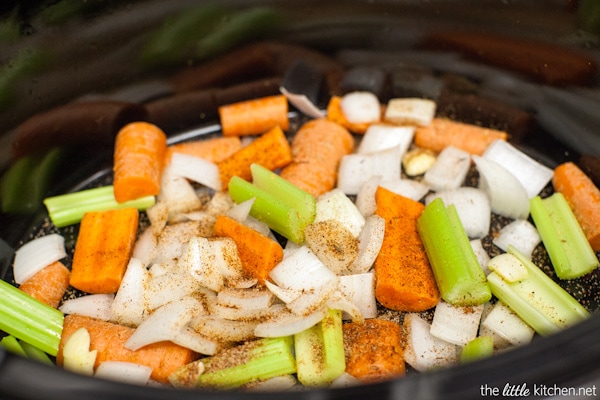 I put one of the garlic cloves and the rest of the dry ingredients I didn't use on top of the veggies.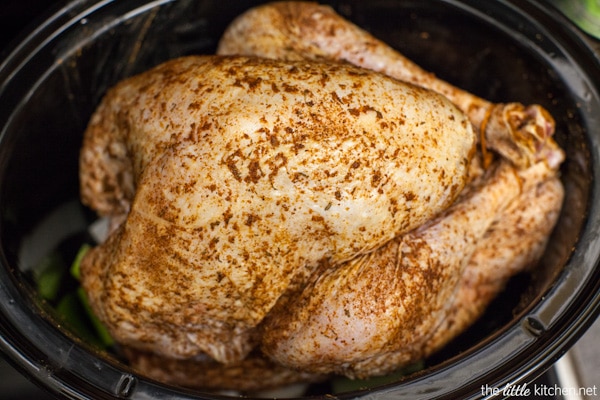 Place the turkey on top of the vegetables and cover the crockpot. Cook for 6 to 8 hours.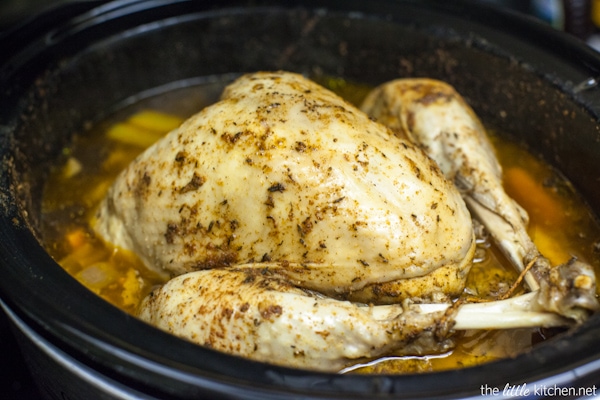 Remove the turkey and place on an oven-safe baking dish. Broil the skin in your oven broiler for 4 to 5 minutes, watching it carefully so it doesn't burn. Allow the turkey to rest for 30 minutes before carving.
Skim the fat from the broth and save it for another recipe! I'm thinking turkey ramen noodle soup are in order for this week!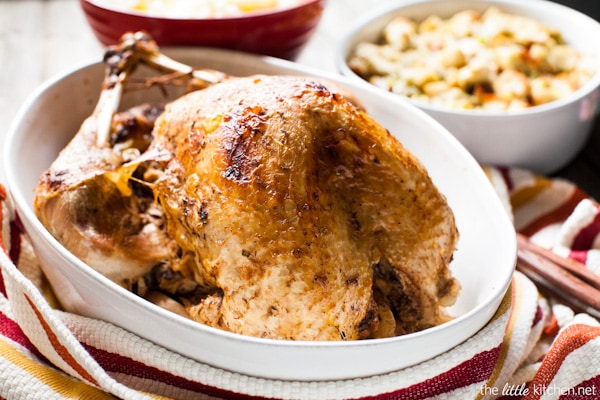 Once you carve the turkey, add some broth to the turkey to keep the meat moist.
We loved this and it made it less stressful in the kitchen since I was able to do all of my sides in the oven without them having to compete with the turkey. We'll definitely do this again!
Wishing you and yours a happy Thanksgiving and hoping that you have a lot to be thankful for! I know I do! Huge hugs!
Recipe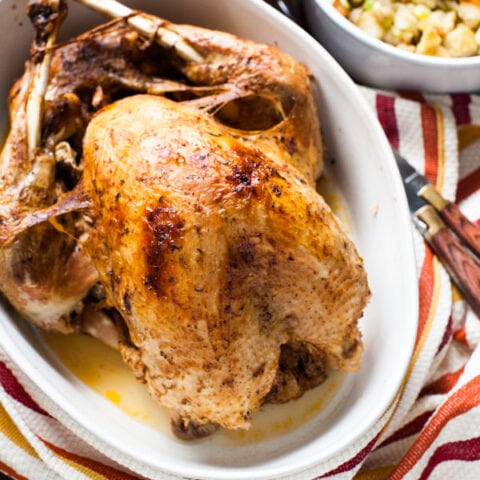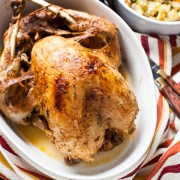 Print
Pin
Whole Turkey in a Slow Cooker Recipe
Ingredients
Rub Ingredients for the Turkey:
4

teaspoons

salt

2

teaspoons

paprika

1

teaspoon

onion powder

2

teaspoons

dried thyme

1

teaspoon

ground white pepper

2

teaspoons

garlic powder

1

teaspoon

ground black pepper
For the Crockpot:
1/2

medium onion

,

chopped

2

carrots

,

scrubbed, no need to peel, chopped in halves or thirds

2

celery stalks

,

cut in thirds

4

garlic cloves

,

peeled and smashed

1

whole lemon

,

quartered

8 to 9-

pound

whole turkey

,

fresh, if frozen then defrosted
Instructions
Combine salt, paprika, onion powder, dried thyme, white pepper, garlic powder and black pepper in a small bowl and set aside. Prep the vegetables and place inside the slow cooker (I use a

7 quart that's oval

shaped but this one is an

8-Quart

or 

this one

).

Remove turkey from packaging and remove neck and pouch with organs. Discard or save for use in another recipe. Optionally, rinse turkey with water. Pat dry with paper towels.

Fold back the wings. Rub smashed garlic all over outside of the turkey. Put one garlic in the slow cooker and the rest inside the turkey. Put the rub all over the outside and inside the turkey. Add the quartered lemon to the inside of the turkey. Tie the legs with kitchen twine.

Place turkey on top of the vegetables, you may need to move the veggies around depending on the size of your slow cooker. Cover slow cooker and cook turkey on low for 6-8 hours. (I used a 9.82-pound turkey, it took about 6 1/2 hours. The time will depend on the size of the turkey and your slow cooker.)

Remove turkey and place in a 9×13 glass or ceramic baking dish. Place baking dish in the oven under the broiler for about 4-5 minutes but watch it carefully. It may take less time or a little longer, depending on the temperature of the broiler in your oven, you don't want to burn your turkey.

Allow turkey to rest after removing it from the broiler for 25 to 30 minutes.
Notes
Notes: No need to add water to the slow cooker. The turkey creates a broth while cooking.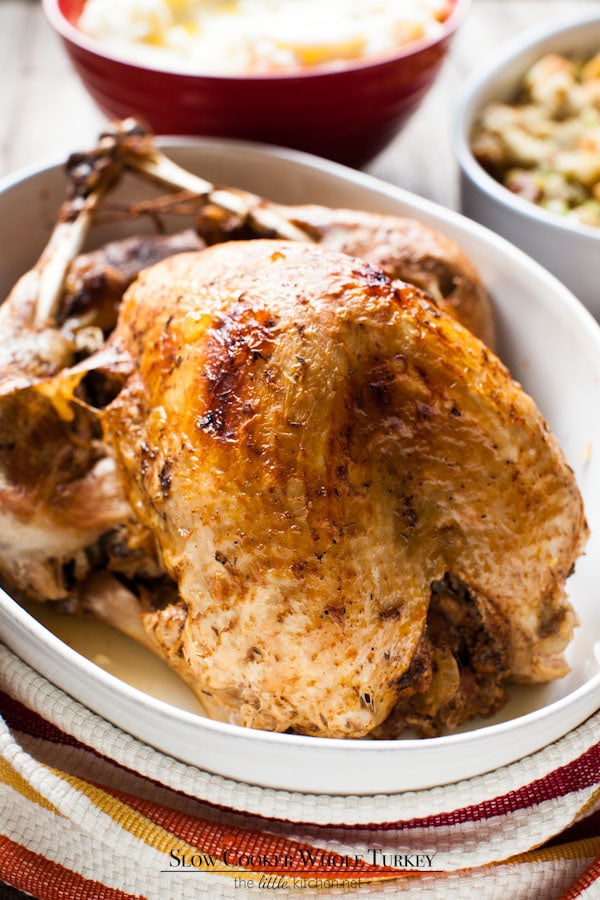 Pin it for Later