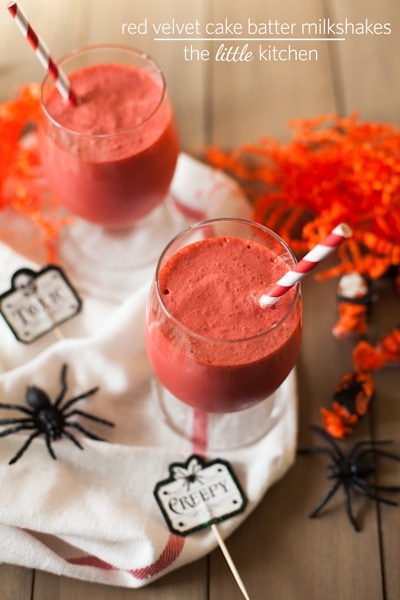 I'm working with McCormick once again this year for Halloween treats! I thought I would change it from last year's cupcakes to a drink…a blood red drink…creeppyyyy and chocolatey! I love love love red velvet (okay I'm obsessed with it, are you seeing a pattern here? I have a lot of obsessions). Anyways, to make this milkshake over the top and even more rich – I added cake mix hence the name red velvet cake batter milkshakes!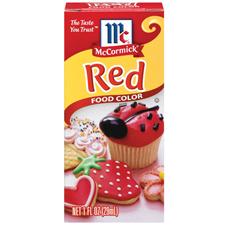 McCormick red food color is the best! It doesn't add a funky taste to your recipes – I use it all the time for red velvet cupcakes and if you get it on your hands (which I do every time), it comes out after a few hand washings.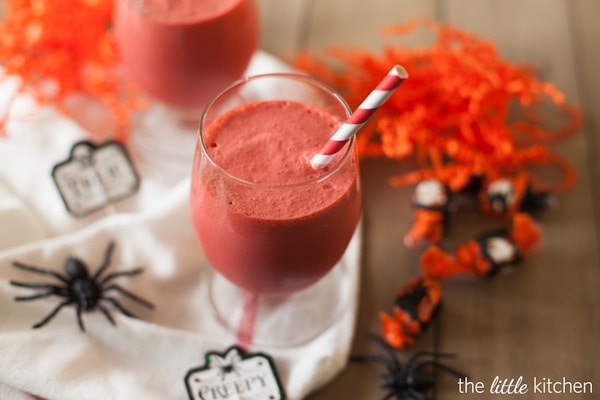 Enjoy! And umm, I know you'll thank me!
Recipe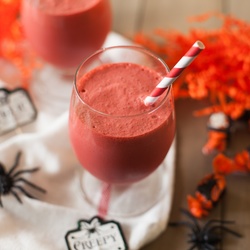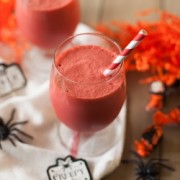 Print
Pin
Red Velvet Cake Batter Milkshakes
Ingredients
1

cup

milk

15-18

drops McCormick Red Food Color

1/2

Tablespoon

chocolate syrup

4-5

big scoops of chocolate ice cream

4

Tablespoons

red velvet cake mix
Instructions
In a measuring cup, mix milk and red food color together thoroughly. Add chocolate syrup and whisk. Add ice cream and milk chocolate mixture into a blender along with the cake mix. Pulse or use milkshake setting on your blender. Serve immediately.

*What to do with the leftover cake mix? Save it in a plastic zippered bag for those cake batter milkshake cravings or before measuring it out, divide it in half and follow instructions on the box (using half of the ingredients of course) and bake 12 cupcakes with it. I do that all the time when I don't really need 24 cupcakes.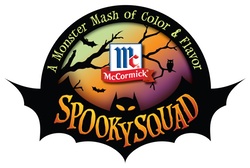 Other great Halloween ideas for you!
Halloween Tombstone Cupcakes
Candy Corn Cupcakes
Candy Corn Cupcakes from A Nut in a Nutshell
Halloween Goblin Goo Parfaits from Baked by Rachel
I'm joining in with McCormick and other bloggers on a pinterest board, so be sure to check it out! And for more great Halloween tips and ideas, visit the McCormick website. And keep a look out, I have a fun McCormick giveaway coming at you soon!
Disclosure: This post is sponsored by McCormick. I only work with brands I love.