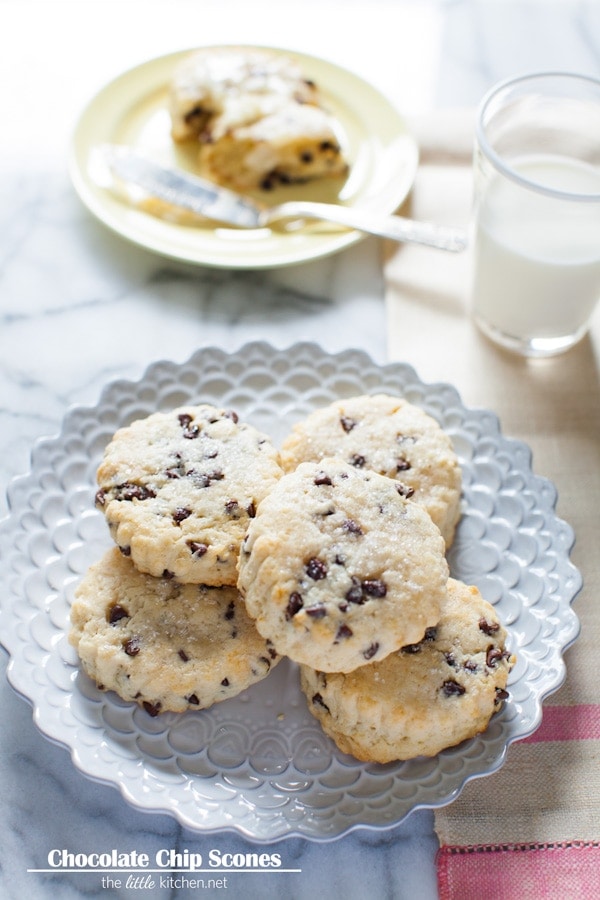 Are you like me? Wondering where the year has gone? I can't believe the kidlets in my state are already back at school! I still remember my first recipe for the Land O'Lakes Kitchen Conversations panel this year! Where has 2014 gone? Soon, we will be thinking about the holidays, can you believe it?
This time around, I wanted to share a baking recipe with you and these chocolate chip scones are perfect for an after school treat or for a weekend brunch. I know you'll love them because they are super creamy and are quick and easy to make. I used one full stick of Land O Lakes® Unsalted Butter – a full stick for this recipe. It's perfect!
Side note: have you ever had a dry scone? I have and I was always so scared to try to make them myself because of that! I think the combination of the right butter (Land O Lakes® butter of course!) and the heavy cream make for a light, creamy and nice, textured scone that's not dry!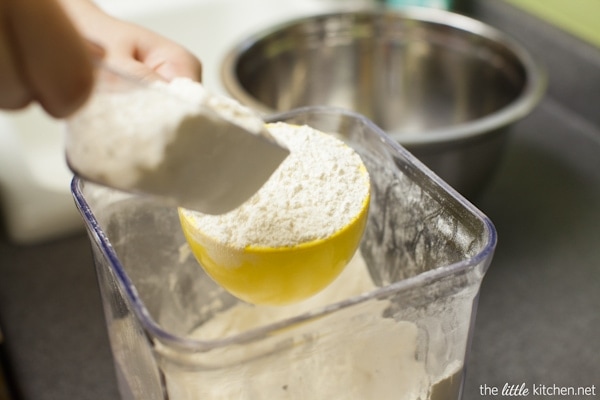 Scoop flour into the measuring cup, don't shake the cup and don't push the flour into the cup, otherwise you will pack the flour and have too much.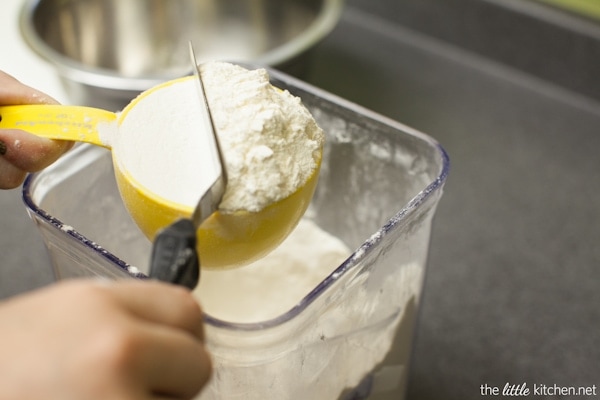 Level off with a butter knife or angled spatula.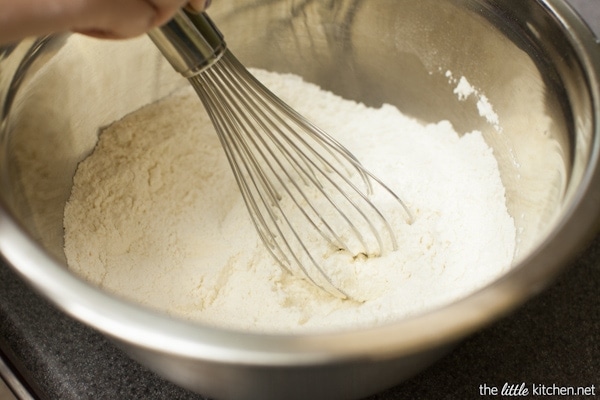 I whisk all of the dry ingredients to make sure they are evenly incorporated.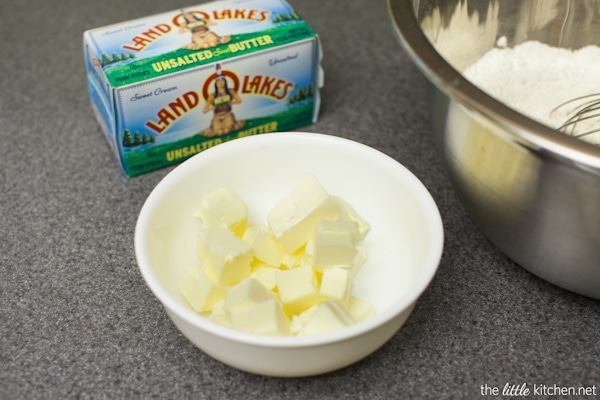 Cut the Land O Lakes® Unsalted Butter into cubes.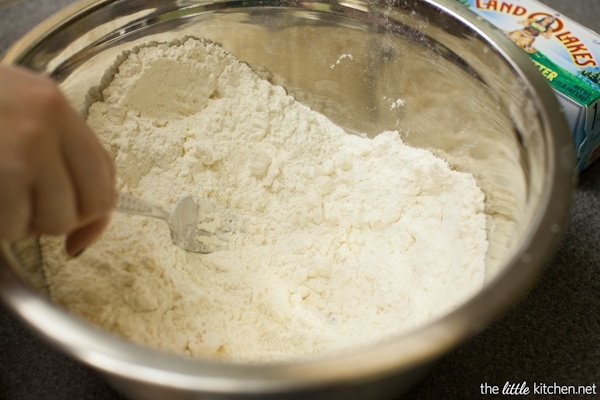 And then use a fork to cut the butter into the flour. Can you see the pea-sized chunks in the flour?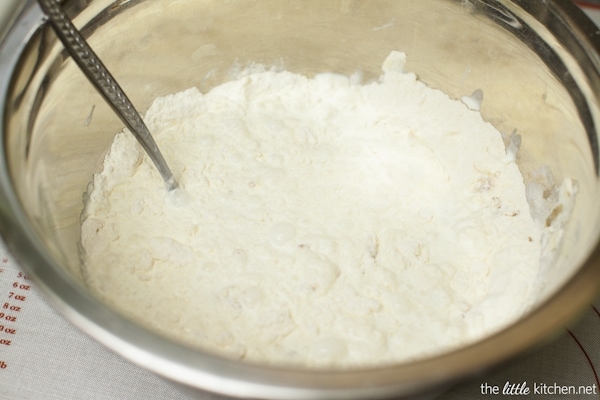 Add the heavy cream and mix with your fork.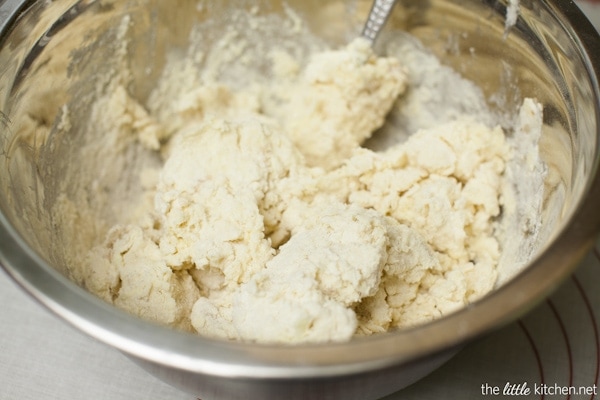 Once it turns into a dough…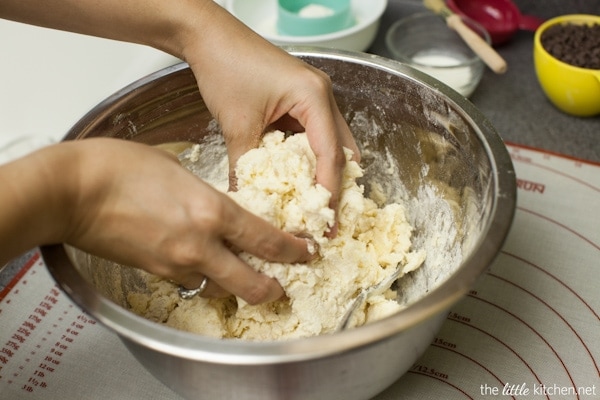 you're going to need to start using your hands.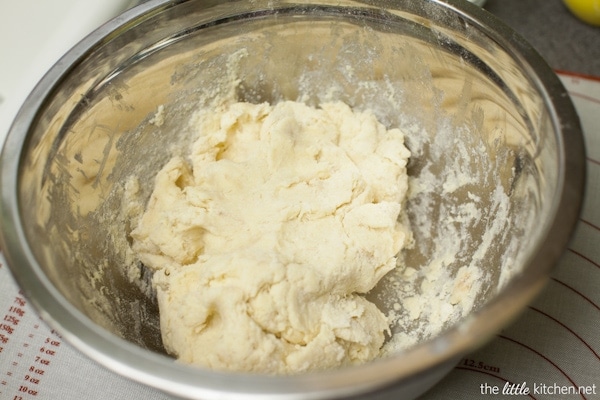 There we go!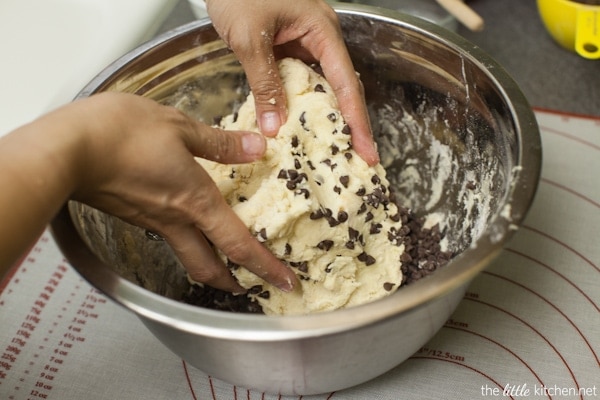 Use your hands to incorporate the miniature chocolate chips.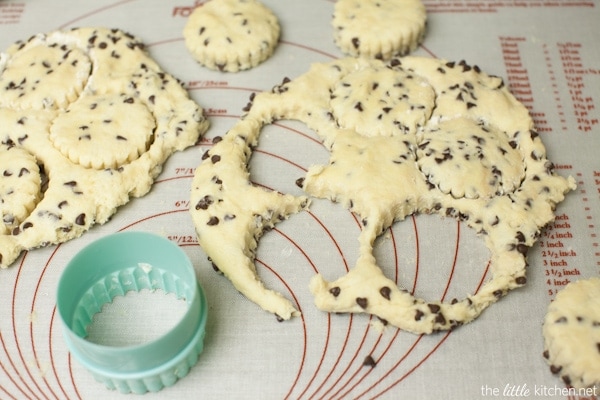 Pat the dough out about a half inch thickness and cut rounds out with a fluted 2.5 inch biscuit cutter. Ball up the excess dough and roll up into a smooth ball before patting back out and cutting more rounds out.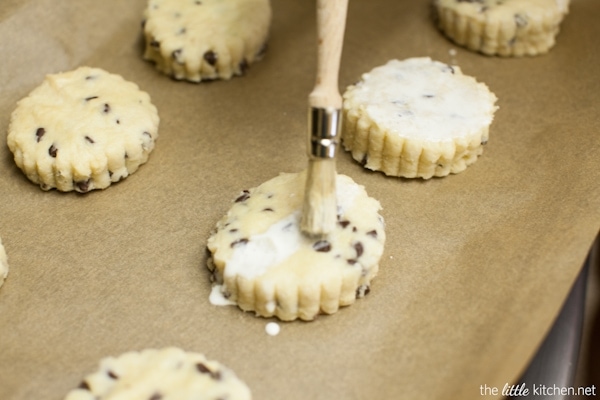 Brush heavy cream on top and then bake them!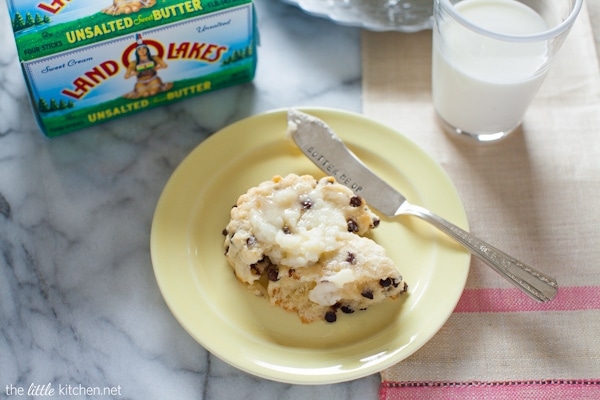 Slather on some spreadable butter and enjoy! These are so easy to make, honestly I can't believe I was ever scared to make scones! I know you'll love them!
Recipe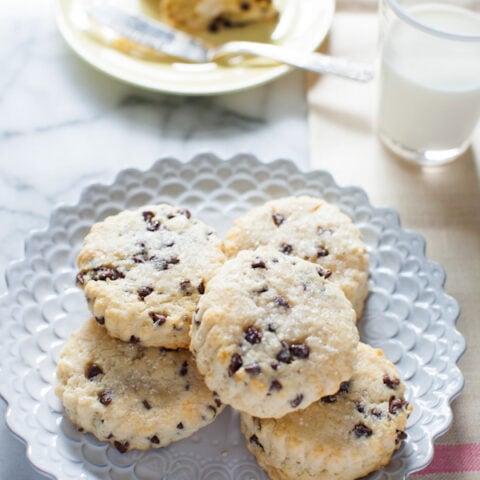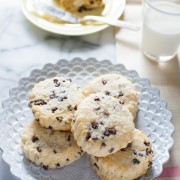 Print
Pin
Save
Chocolate Chip Scones Recipe
Ingredients
3

cups

unbleached all-purpose flour

2 1/2

teaspoons

baking powder

1

teaspoon

salt

1/3

cup

granulated sugar

One Land O Lakes® Unsalted Butter Stick

,

1/2 cup, cold, cut into cubes

1 1/2

cups

heavy cream

,

plus more to brush on the tops

2

teaspoons

pure vanilla extract

1

cup

mini semisweet chocolate chips

sanding sugar for topping

Land O Lakes® Butter with Canola Oil

,

for topping
Instructions
Heat oven to 400 degrees F. Cover a baking sheet with parchment paper.

Whisk together flour, baking powder, salt and sugar. Add butter and use a fork to cut the butter into the flour. Add cream and vanilla extract mix with fork. Once dough starts forming, you'll probably need to start using your hands. Add chocolate chips and mix with your hands.

Divide dough in half and move to a clean surface and smooth out the dough to 1/2 inch thickness. Use a floured 2.5 inch biscuit cutter to cut out scones. Dip biscuit cutter in flour after cutting each scone. Place on baking sheet and brush heavy cream on top.

Bake for 16 to 17 minutes and sprinkle scones with sanding sugar right after removing from the oven. Allow to cool for a few minutes. Serve with butter.
Notes
from The Little Kitchen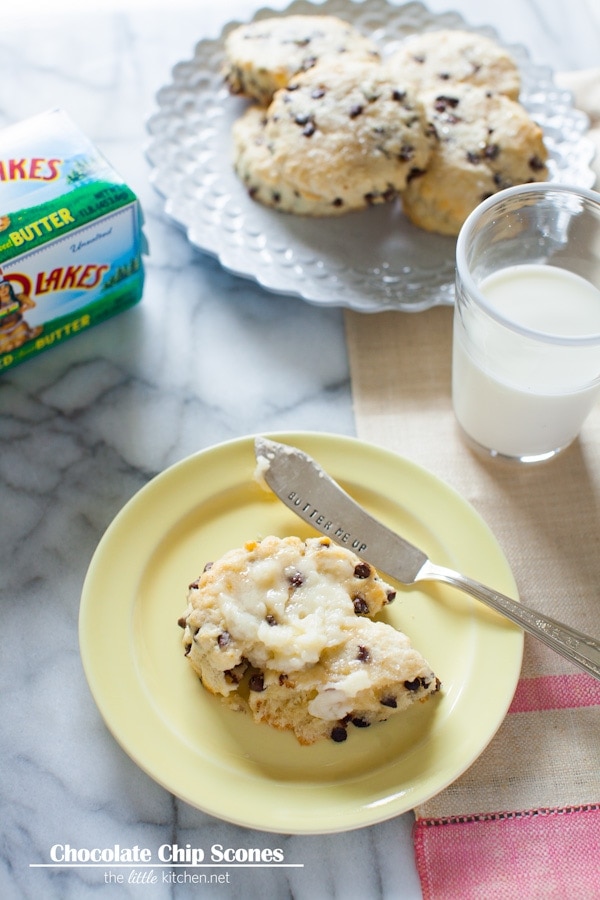 Disclosure: The Little Kitchen has partnered with Land O'Lakes for an exclusive endorsement of Land O Lakes® Butter for their Kitchen Conversation blogger program. This blog post is sponsored by Land O'Lakes.