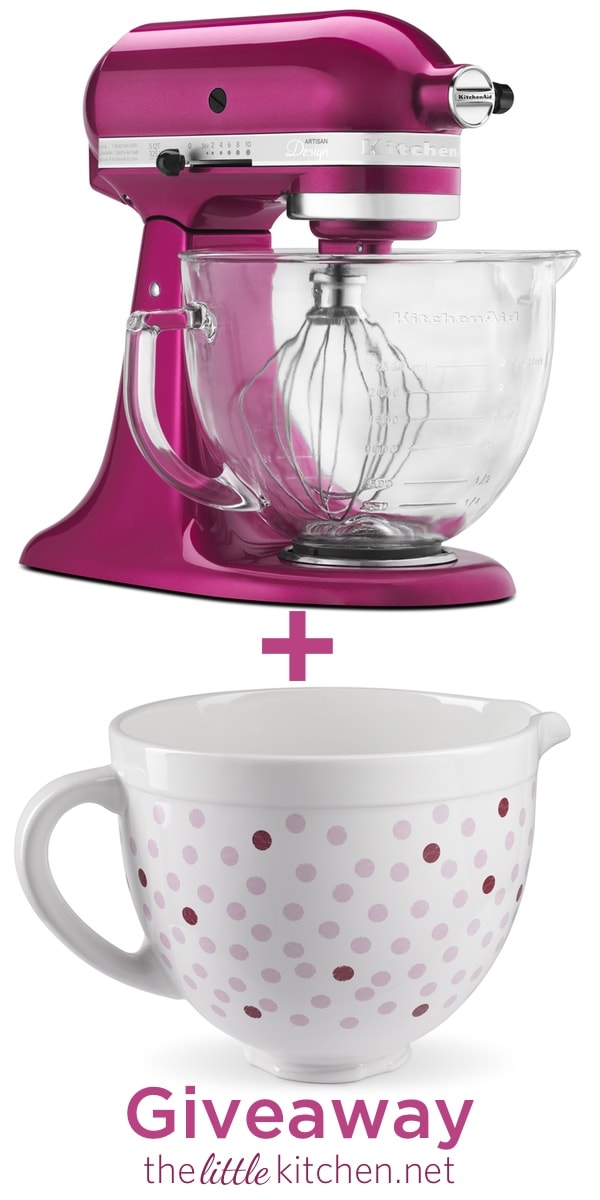 Just a reminder: I want to hear from you! The first annual reader survey is up right now and it only takes a few minutes to fill out…thank you so much in advance!
Oooh this one, I promise is a good one!!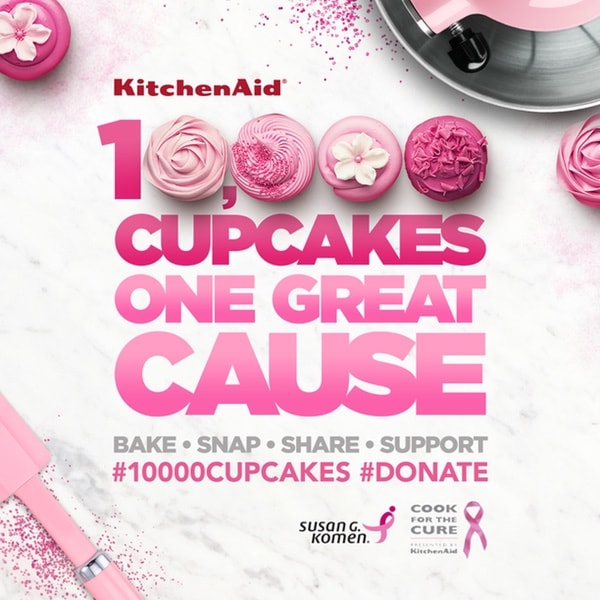 Thanks to KitchenAid for all they do for the the breast cancer cause!
During the month of October, make a cupcake recipe, take a photo of it and share the picture on instagram or twitter and using the following "#10000cupcakes #donate and @KitchenAidUSA" and KitchenAid will donate $1 to support the fight against breast cancer, up to $10,000. Let's get on it!! (For more info, visit the KitchenAid website.)
I made these vanilla cupcakes with a pink raspberry buttercream!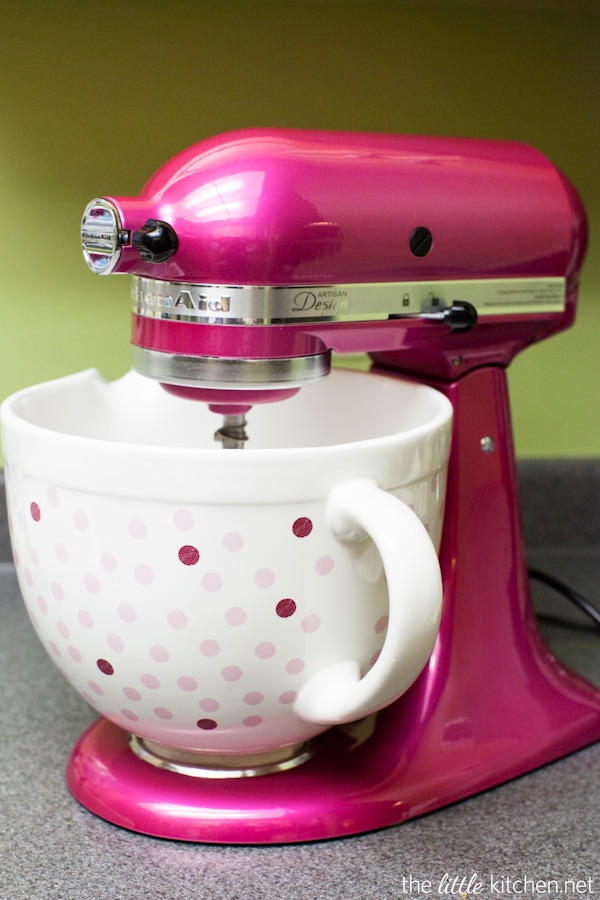 PS I can't live without my stand mixer…and I LOVE the pink polka dot ceramic bowl…you need it in your life. And another PS In 2015, KitchenAid will donate $450,000 or more to Susan G. Komen® through the Cook for the Cure® program to support the fight against breast cancer. Product sales will not affect this donation. That comes directly from the KitchenAid website…wow! Seriously this is another reason to be a fan of the brand!
And now for the giveaway!
The prize is (one winner will receive):
one KitchenAid Raspberry Ice Artisan 5 Quart Stand Mixer with glass bowl
Pink Polka Dot Ceramic Bowl
Retail Value: $560
Please use the form below to enter in the giveaway. Good luck!
// This giveaway is sponsored by KitchenAid.