I love cupcakes…so when KitchenAid asked me to participate in their 10,000 cupcakes campaign…to bring awareness to breast cancer during the month of October and to raise funds for Susan G. Komen for the Cure, I said yes!
Not only because I love cupcakes but because as an individual I support Komen for the Cure and its mission to end breast cancer. My grandmother is a breast cancer survivor and I used to volunteer with my local Komen affiliate. It's an important cause that's near and dear to my heart.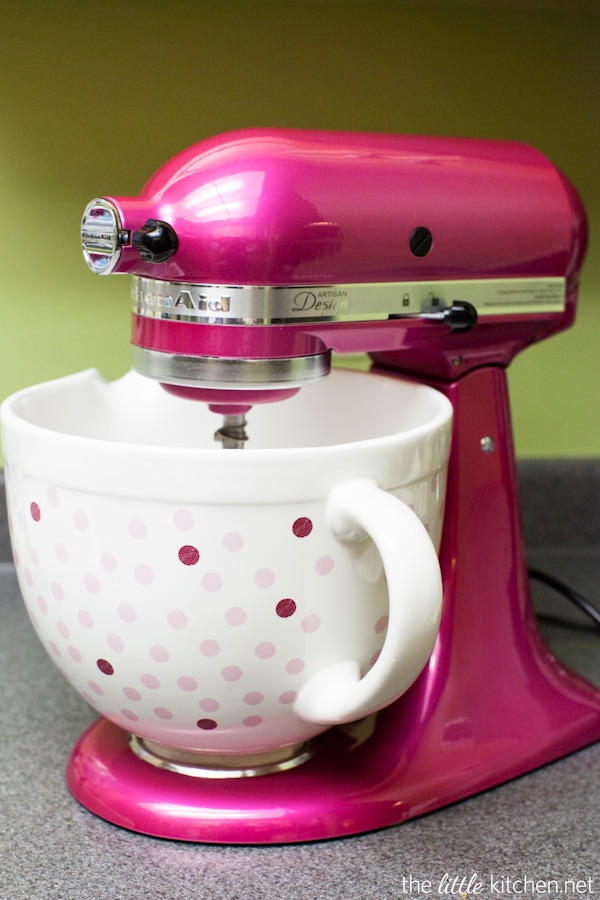 This raspberry ice stand mixer was released by KitchenAid a couple of years ago and the inspiration behind the frosting for these cupcakes…and thisssss new ceramic bowl was just released! I LOVE it!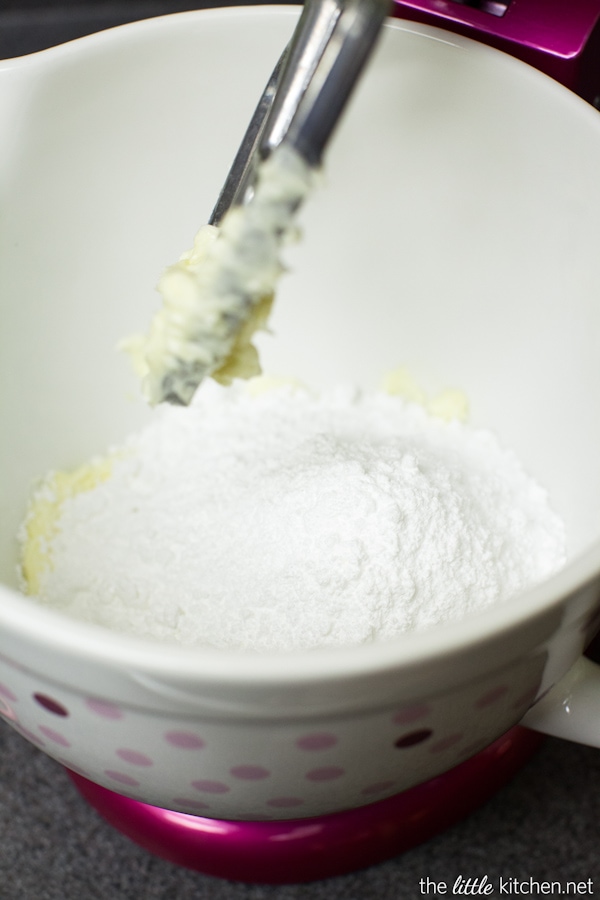 I mixed the butter to get it going first and then added the powdered sugar (half of it at first).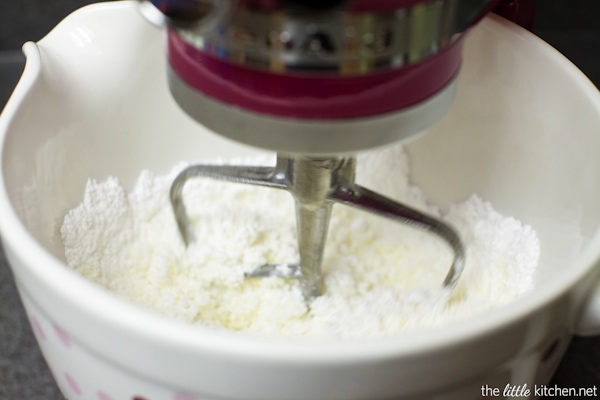 And then the next batch.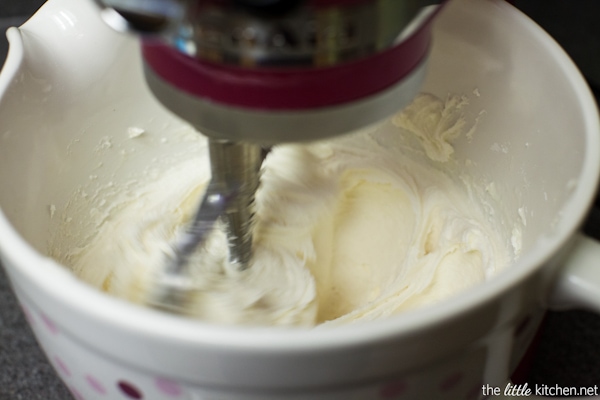 Add the extracts and then the milk a tablespoon at a time.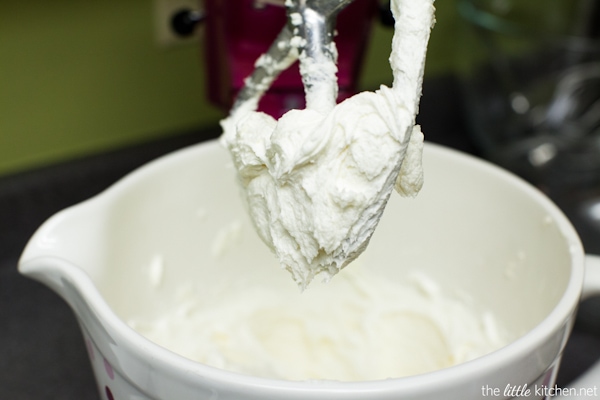 Once it's done, portion it to bowls.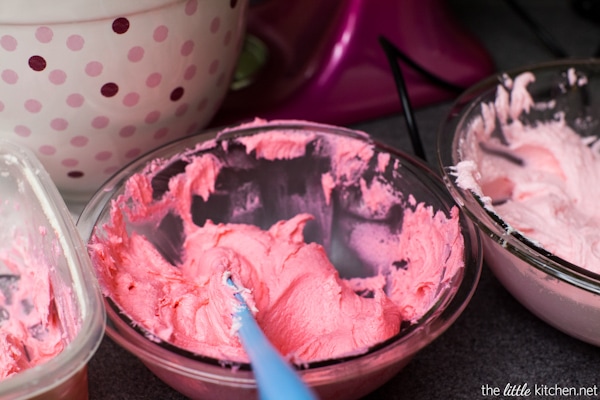 I decided to do a couple of pink versions of the icing and then swirl them!
I actually made a video awhile back to show you how easy it is to swirl frosting!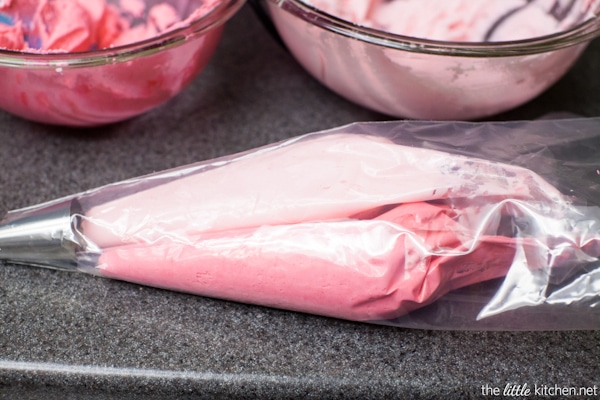 The bags are all ready!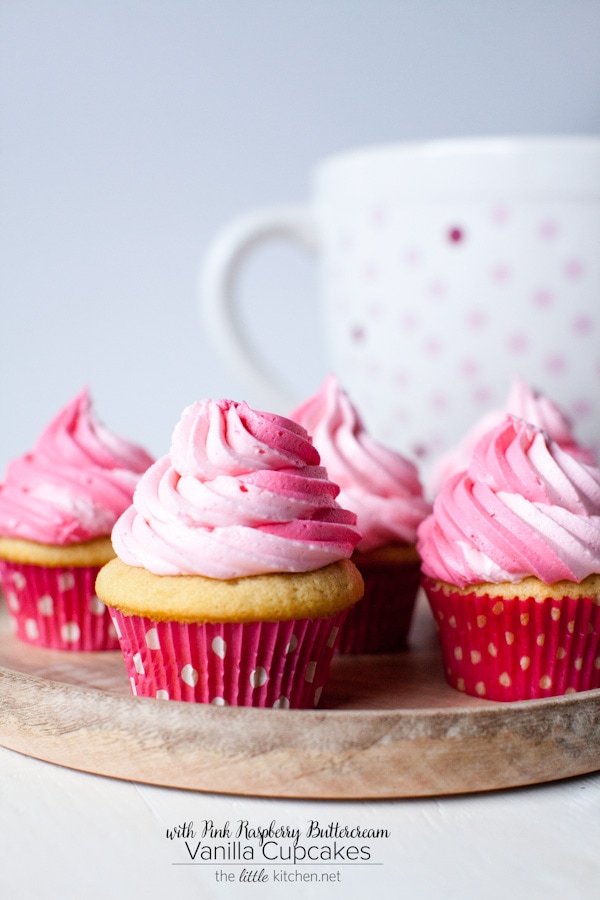 Pink frosting makes me happy!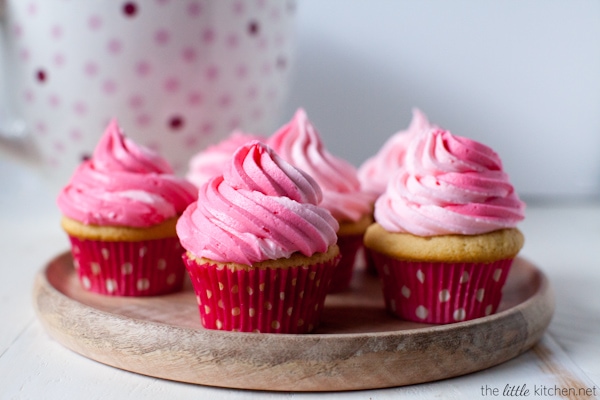 What can you do? Talk to your doctor to find out the guidance for early screening. I have had conversations with my own doctor over the years because of my family history of breast cancer and recently got a mammogram. It was a little uncomfortable but so is a lot of things when you go to the doctor, right? I don't think that should discourage women from get their screening that they need to get done. Because 1 in 8…say it with me 1 in 8 will be develop breast cancer. That's a huge number.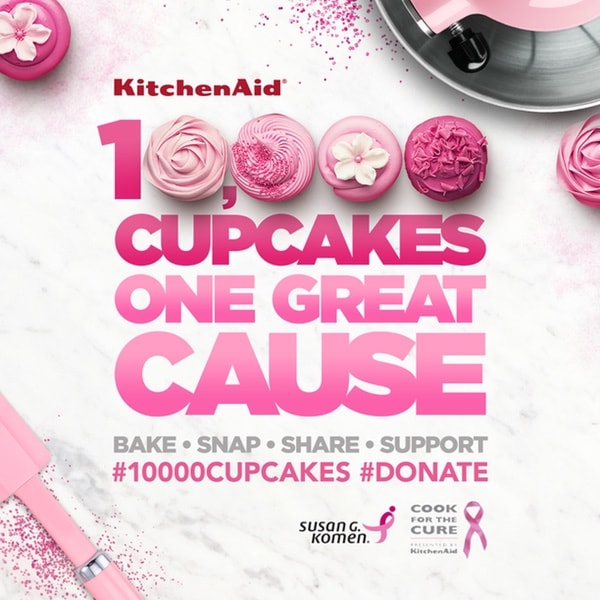 And another thing, make a pink cupcake and share the picture on instagram or twitter and using the following "#10000cupcakes #donate and @KitchenAidUSA" and KitchenAid will donate $1 to support the fight against breast cancer, up to $10,000. Let's get on it!! (For more info, visit the KitchenAid website.)
Recipe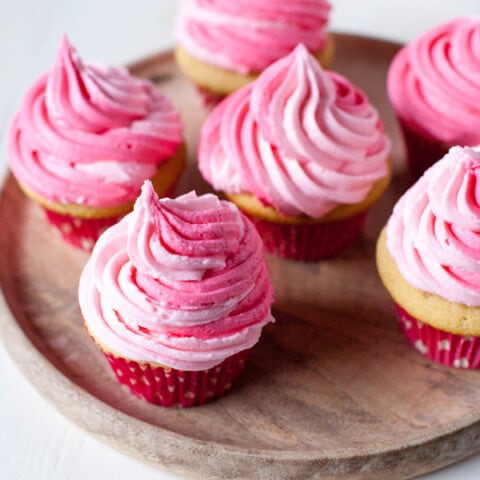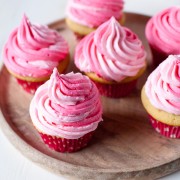 Print
Pin
Pink Raspberry Buttercream Recipe
Ingredients
1

cup

2 sticks unsalted butter, softened

2

pounds

powdered sugar

,

sifted

1

teaspoon

pure vanilla extract

2 1/2

teaspoons

raspberry extract

1/4

cup

whole milk

,

maybe a little more or a little bit less

pink color paste gel
Instructions
In the bowl of your KitchenAid stand mixer, add butter. Using the paddle attachment, beat until smooth on medium. Add powdered sugar in two batches and mix until thoroughly combined. Add vanilla extract and raspberry extract and mix.

Add milk, gradually, starting 1 or 2 tablespoons. Mix and and continue adding milk until smooth. Continue mixing buttercream for 4 to 5 minutes. Store in the refrigerator if not using immediately. Place buttercream on your kitchen counter for at least 15 to 20 minutes before using (if refrigerating).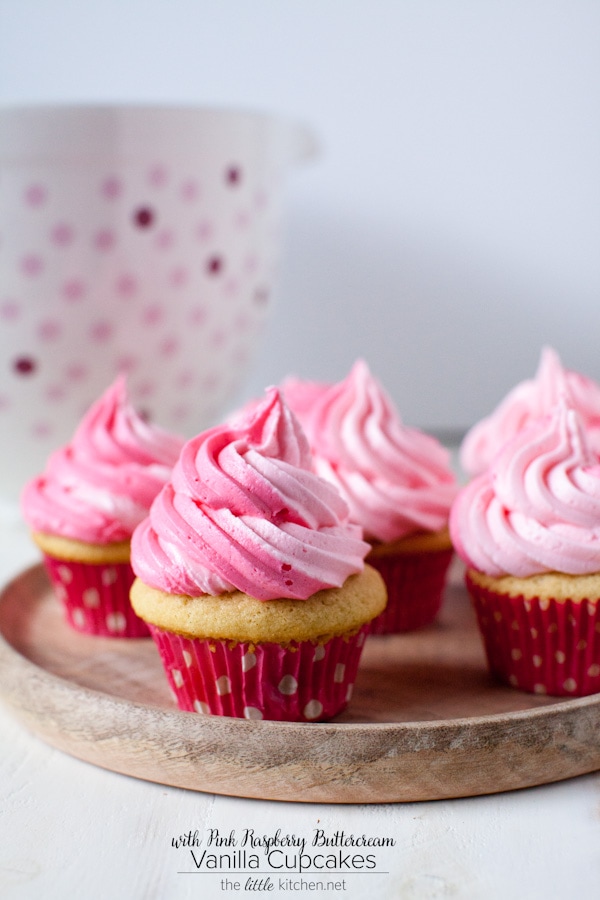 Disclosure: This is not a compensated post; I shared this because the breast cancer cause is important to me. I did receive the stand mixer and the bowl from KitchenAid to help facilitate this post as well as for the purpose of review. I only share with you brands that I love! There are affiliate links in this post.