Earlier this year, I had a job that required me to travel to Portland, Oregon. I went three times and each time, I had amazing food! Every time someone tells me they are about to travel to Portland…I give them a list of things they MUST try. So here's my list of five things you must eat in Portland. (All photos are iPhone photos, by the way.)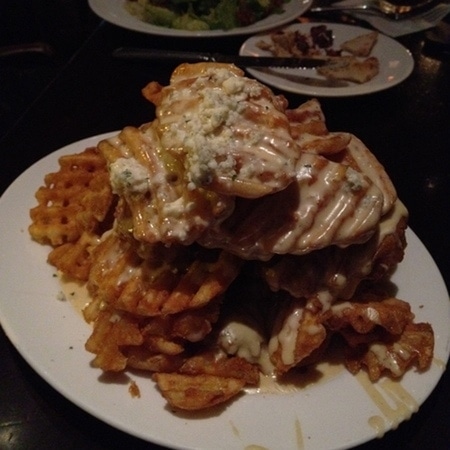 1. gorgonzola fries at Henry's Tavern
A-amazing. I love love blue cheese and these fries were so decadent. We couldn't finish these…I still think about these fries all the time!
Henry's Tavern, 10 NW 12th Ave.
2. mac-n-cheese at the original
Baked mac and cheese perfection. One of the best I have had in my life, my zucchini gratin was inspired by this mac & cheese! They use cheddar and parmesan cheese which makes it perfect – topped with panko breadcrumbs, it adds a little crunch. (Sorry no picture!)
The Original, 300 SW 6th Ave.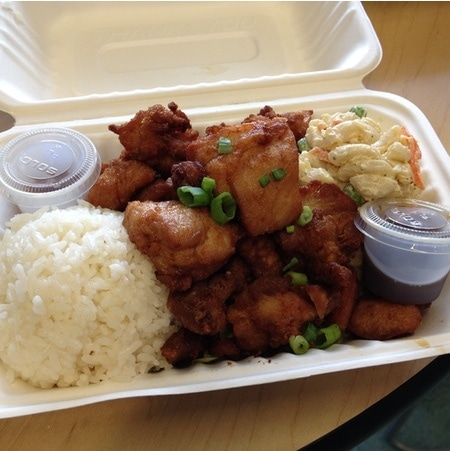 3. hawaiian fried chicken from the 808 grinds food cart
I had never had Hawaiian fried chicken before and definitely want to try to make it! It's dark meat chicken fried in a very very light batter. Incredibly crunchy and moist at the same time. You just need to try it!
808 Grinds Food Cart, check out their facebook page for locations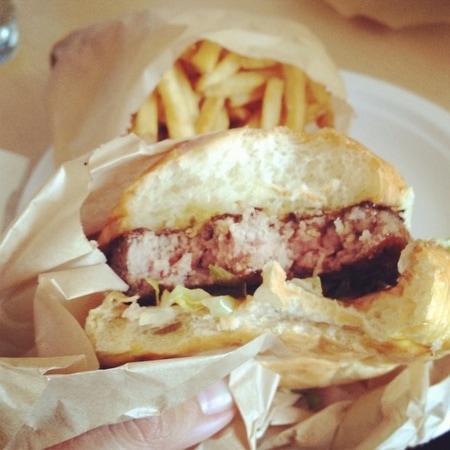 4. litte big burger
Umm, yeah burger and fries for $6…and they are truffle fries! It's incredibly simple and amazing all at once. Cheap food but not cheap ingredients. The beef, buns and cheese are local and the fries are to die for.
Little Big Burger, 122 NW 10th Ave. (several locations too)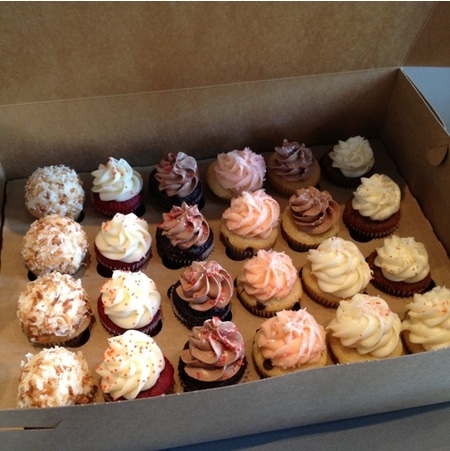 5. mini cupcakes at saint cupcake
last but certainly not least. The best mini cupcakes!! They are amazing. Their vanilla buttercream and their cream cheese frosting are just perfect. You can't go wrong and 5 cupcakes equal one large one right? I haven't had a bad one and I have had too many of them! Red velvet and pumpkin spice are my favorites…and I'm not even a huge pumpkin fan!
Saint Cupcake, 1138 SW Morrison (2 locations but this is the one I have been to)
What are your favorites in Portland? Did I miss any of your favorites (I want to hear about it)? What do you recommend to your friends if you have been there? If not…have you ever wanted to visit Portland?