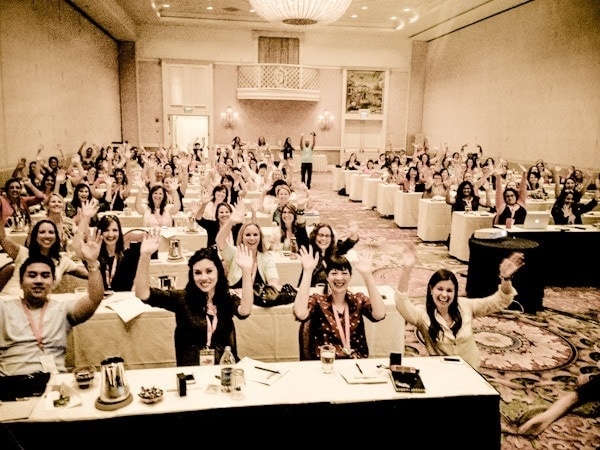 Last month, I was fortunate to be a part of the Food Blog Forum team once again, helping to organize a conference for food bloggers at the Walt Disney World Resort. Here's a recap of what I learned and what I saw.
1. You are the sum of all of your parts. Our food blogging community is large and vast and it is beautiful. We learned that building community is so important in creating, writing and keeping a food blog. It's our intentions and how we go about it that's just as important. Being true to ourselves and being true to our beginnings may make us vulnerable but those are the things that make us unique.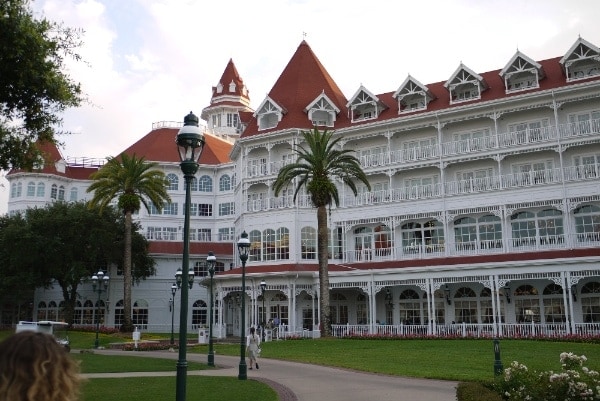 Taken by Guy
A great backdrop for the conference at the Grand Floridian Resort & Spa…doesn't hurt! The hotel is gorgeous and amazing!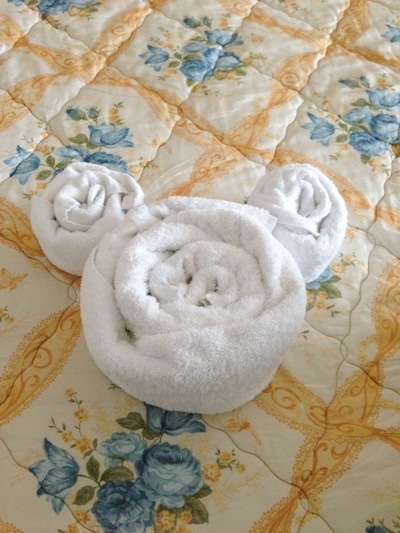 This always makes me smile. Whenever you check into a Walt Disney hotel, you get this. 🙂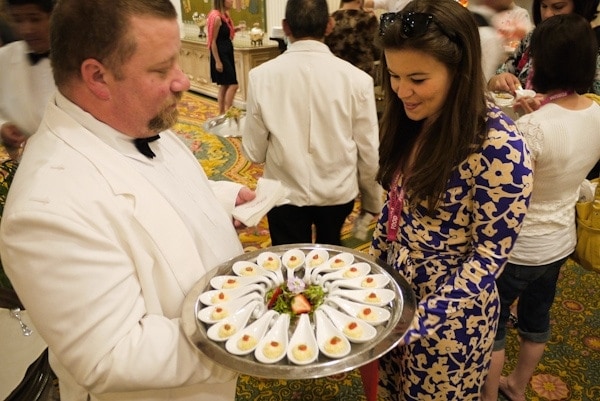 Taken by Guy
The food was delicious and…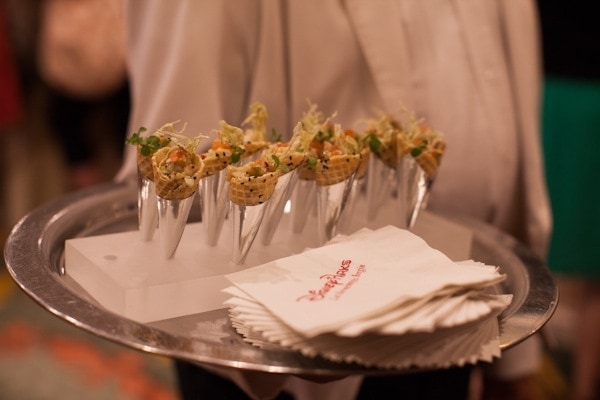 beautiful.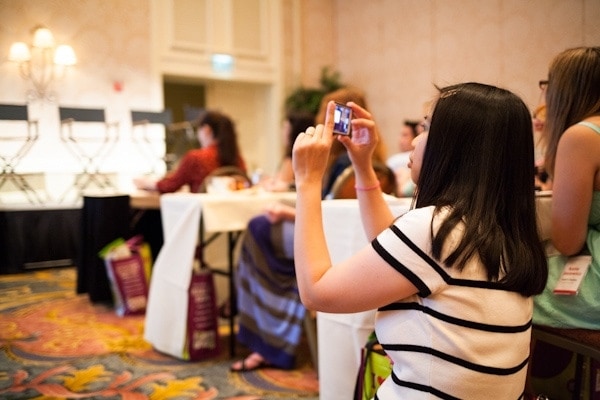 Taken by Lindsay
2. I LOVE to take pictures. Okay, I already knew that and you probably already knew that but DO WHAT YOU LOVE. But also create a balance, do what you love and make time for the important things like your family. Jaden and Scott talked about redefining success and also creating a balance. All of the trips and all of the money in the world won't make you happy if you're not prioritizing and making time for the people in your life who are most important to you.
Ever since I started this venture, The Little Kitchen, taking it full time last year, I have been struggling with that balance and making sure I create a semi-balance. Because for me, it will never be perfect but I never want to lose sight of what's important and that means saying no sometimes. Saying no and being honest is just as important as saying yes.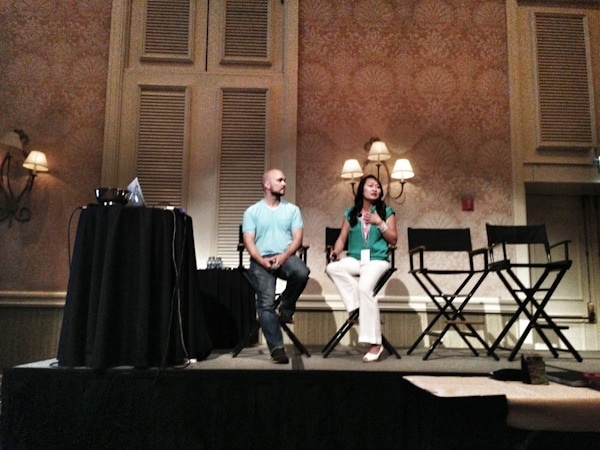 3. From Diane & Todd's talk, why do you do the things you do? Look beyond the obvious and be deliberate. And the most important thing, don't compare yourself to others but be inspired by others.
We all get into a rut sometimes and we see what others are doing, they are doing amazing, inspiring work. But do not compare yourself to them. You are unique and you are you. No one else can replicate you (and let's face it, if they try to, they will fail miserably because you are the only you.) Look to others' successes as what's possible and what's attainable. Use it to motivate and inspire.
My friend, Ashley, she's beautiful inside and out.
Walt Disney World does such an awesome job of organizing and doing the most beautiful food, aren't these cupcakes cute? Can you name all of the characters?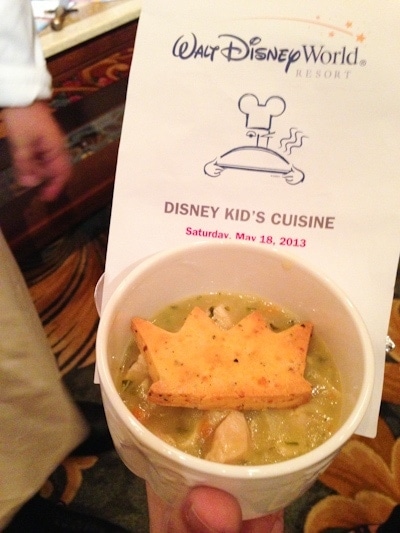 They did an amazingly beautiful lunch for us based on their revamp of the kids' menu all over the Walt Disney Resort. This turkey pot pie was allergy and gluten free, served by Cinderella's Royal Table restaurant, a new restaurant that just opened in the Magic Kingdom park. I cannot wait to eat there!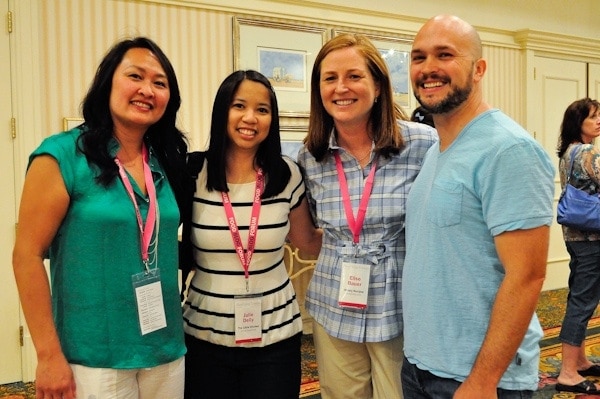 Taken by Guy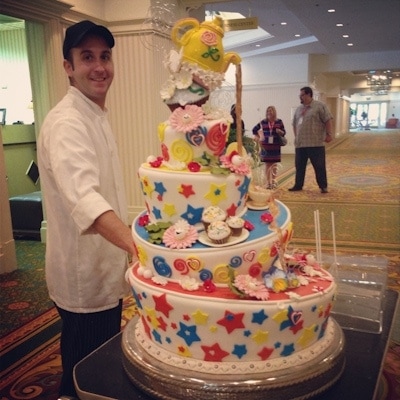 4. Beauty can be found in the most unexpected places. This picture was taken outside of our conference space. The Disney Chefs were setting up for our lunch and he happened to roll by with this gorgeous cake display.
Don't forget to look up and see what's around you, from your phone or your computer. You never know what you'll be inspired by or what you can miss if you don't look up.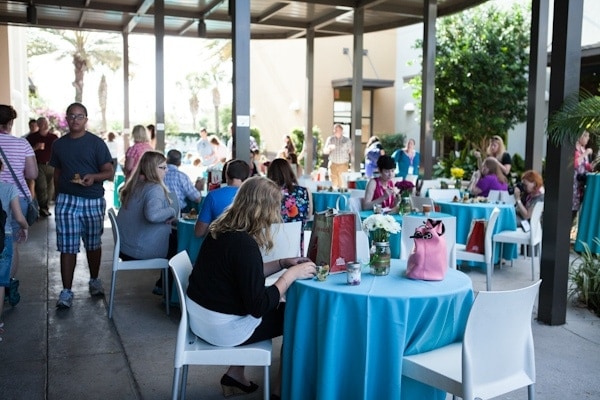 And then it was Sunday and time to say good bye at the Whole Foods brunch.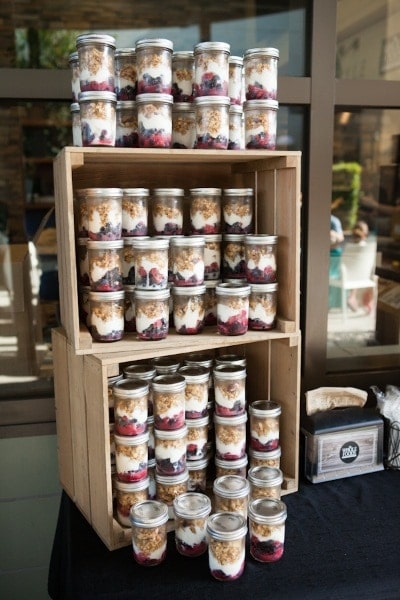 I just had to share this because I'm totally stealing this idea. Yogurt parfaits in jars, total genius!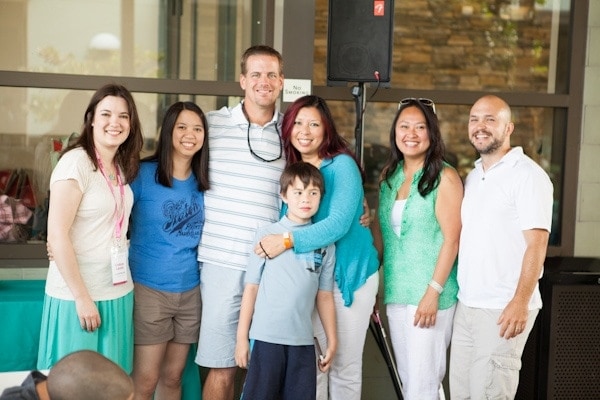 Taken by Guy
5. Anything is possible if you have an amazing team. I just want to take a moment to thank Jaden, Scott, Diane and Todd for creating this wonderful thing called Food Blog Forum. The energy in the room at the conference, the attendees, the wealth of knowledge shared would not be possible without the four of them. So from the bottom of my heart, I thank them.
With Jaden, Scott, Diane, Todd and Lindsay, we were able to have the best Food Blog Forum ever! I'm so thankful for the support and friendship, each one of these people have given me over the years. I feel so lucky! Part of the Food Blog Forum mission is to give back and share knowledge. By holding these events, we hope to continue to share and make this community even stronger.
Huge thanks go out to our talented speakers including, Jeff Houck, David Leite, Elise Bauer, Babette Pepaj, Erik Deutsch and Disney Imagineer Tim Warzecha.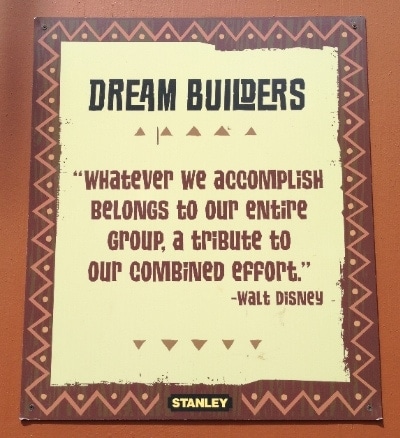 No words necessary.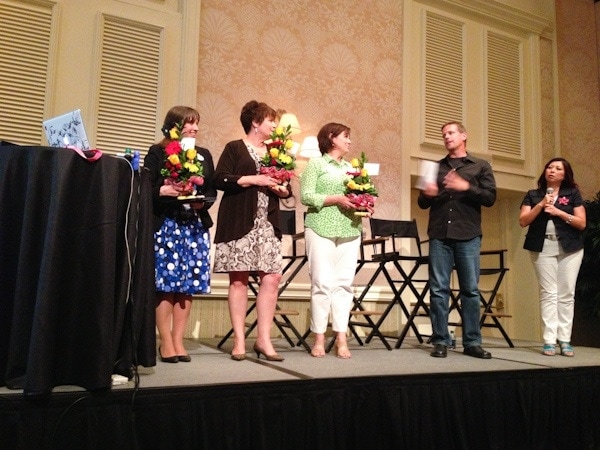 Events like these would not be possible without our hosting sponsor, Walt Disney World. Their team is second to none and amazing to work with. Huge thanks go out to Leanne, Pam, Karen, Joyce, Jennifer and Marisa.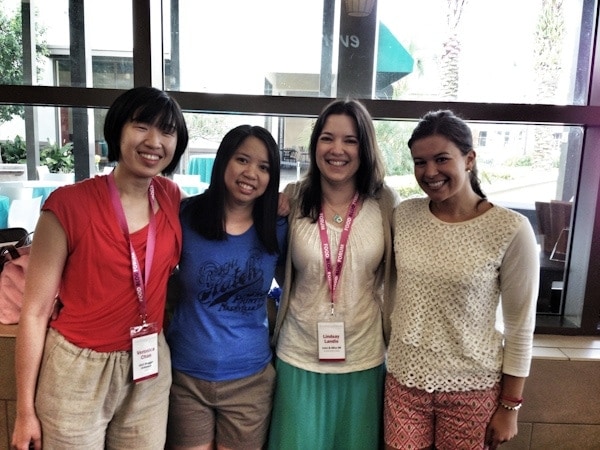 And to our other amazing sponsors who make the event even more special, KitchenAid, OXO, and the Florida Dairy Farmers, with their amazing support and even more amazing prizes. Thanks to GIR for giving every attendee one of their amazing spatulas and thanks to Whole Foods Market Orlando for hosting our attendees and their families with a delicious brunch and a wonderful way to send our attendees back home.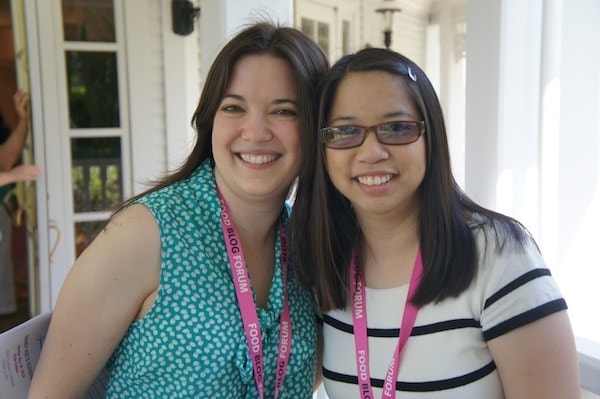 Taken by Ricky
And this pretty lady, my best friend. Thank you for being you and thank you for being so awesome! You're a keeper and I'm so proud to be able to call you my friend!
Others who wrote about their FBF experience: