This is the first time I have ever made a smash cake. I made this cake for a friend Angela's daughter. I had made her baby shower cake too so I thought it would be fun to make her daughter's 1st birthday cake too. It was a crazy week last week and the ONLY thing I had made ahead of time is the buttercream icing. I baked the cakes, made the decorations and put them all together in one day, luckily I had taken the day off.
The cake flavor is everyone's favorite:  chocolate! The cake is decorated with buttercream and the decorations are fondant with tylose powder (the stuff that's in gumpaste). I like using a little tylose powder because it will allow the fondant to dry faster and I won't have the problem of stretching when I go to move it around (if I let it dry a little).
As I was working on the cake, I was really worried that it was ugly. I love twitter because I posted this and when I posted a picture of the lion cake along the way, my tweeps convinced me it wasn't ugly. 🙂
All of these pictures were taken with my iPhone 4!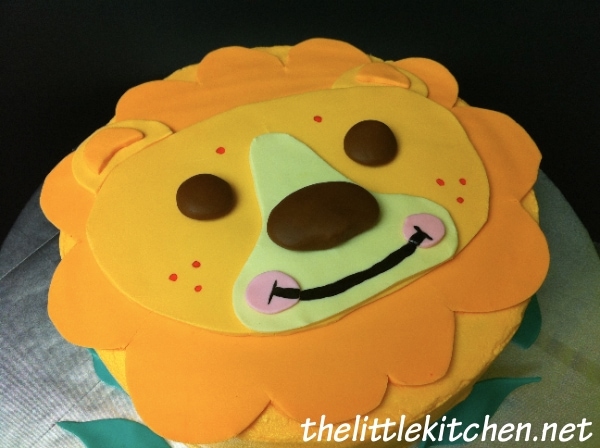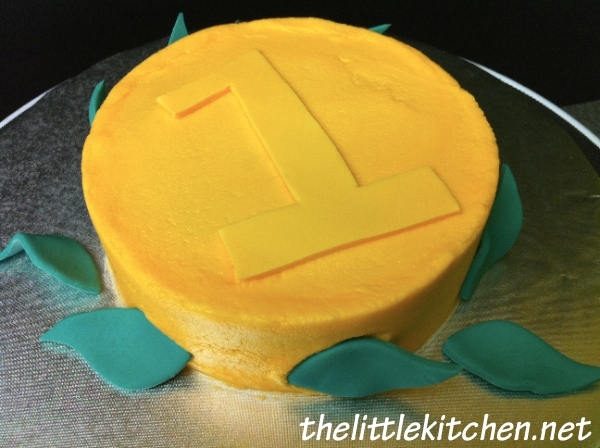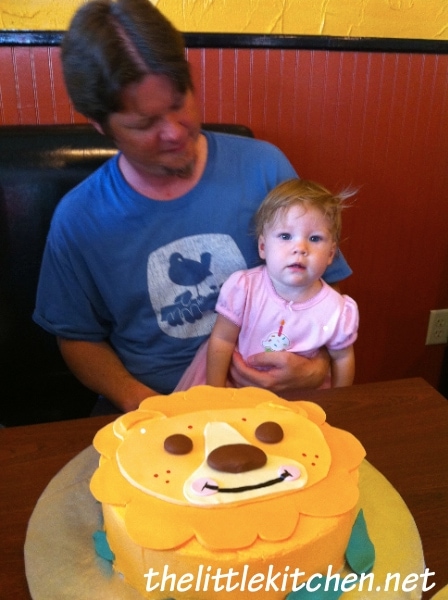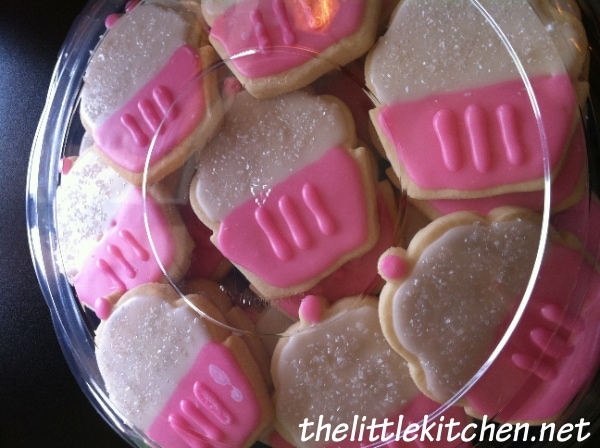 How did she know the birthday girl was going to wear a dress with a cupcake on it? I just wanted to say, it was great to hear that a friend used a recipe she found on my blog. I love to hear when people try recipes that I share!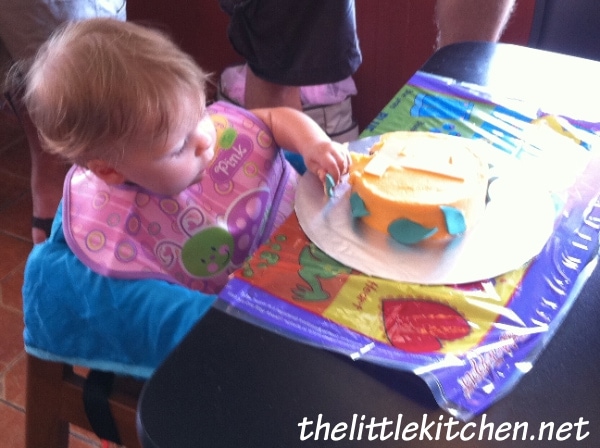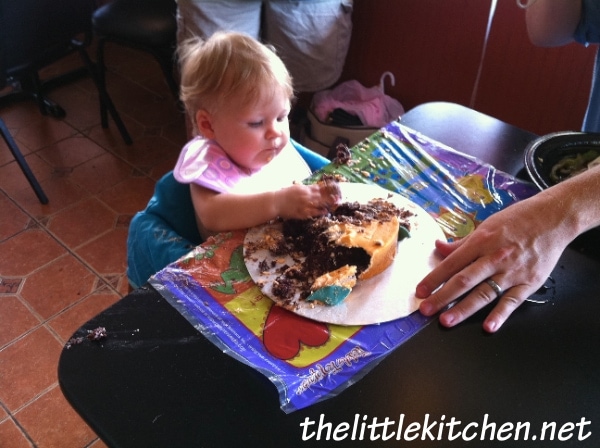 Here's a video of the action (some notes on the video, also taken with my iPhone 4 and I should have left it at landscape, know better for next time):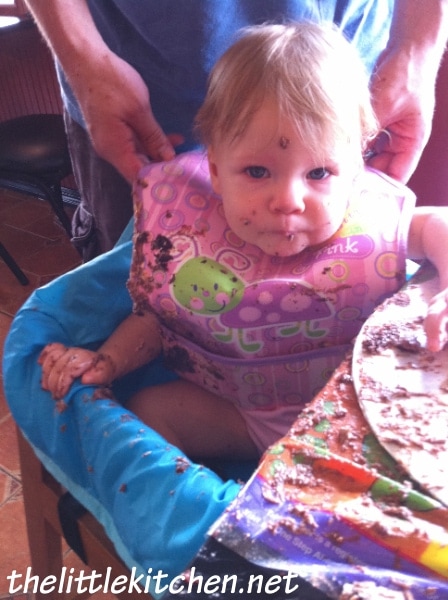 Glad everyone liked the way the cake looked and more importantly how it tasted. We had so much fun at the party and the Mexican food we had was soo tasty!