I finished the shower cake (that I worked on all week) was finished around 2am (Saturday morning) and we drove it over from the Space Coast to Tampa at around 7:30am. We had so much fun at the baby shower and we're so excited for our friends!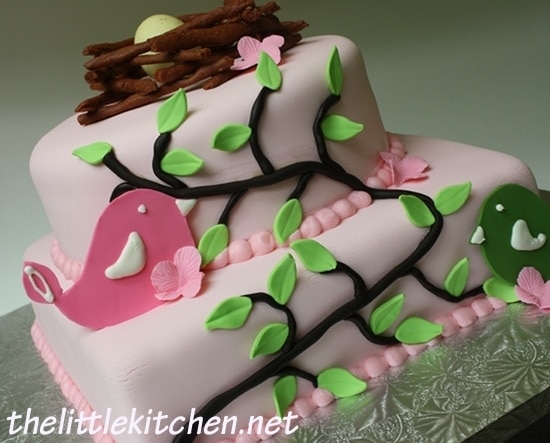 Here is the invitation. Initially, I got a few different cake pictures from Andrea and I wasn't sure which direction to go. Once I received the invitation below, I pretty much knew what I wanted to do. Do you think the cake looks like the invitation?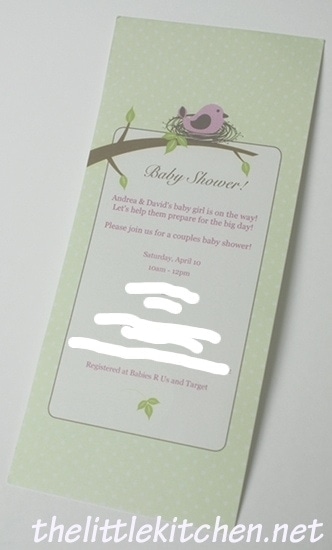 The birds' nest was created from a tutorial from I am baker. Thanks again, Amanda! It's completely edible and made from baked sugar cookie dough and "glued" together from royal icing. I used the sugar cookie recipe from this post, dyed Americolor chocolate brown and Wilton's royal icing recipe dyed brown using Americolor chocolate brown.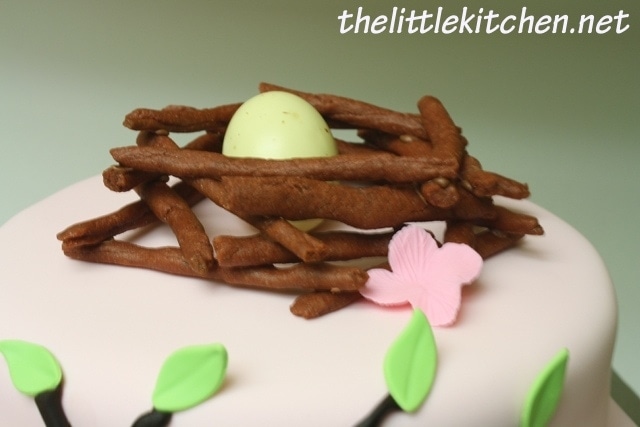 The egg was already painted foam, we bought from Michael's. The birds and flowers are made of gumpaste. I piped details on the birds with royal icing.
The drive to Tampa was a little stressful because this is the first time we have driven a cake across the state! It made it there in one piece and I didn't have to use my emergency kit. I learned from my Wilton instructor to always bring tools with you on a cake delivery, just in case you need to make a repair.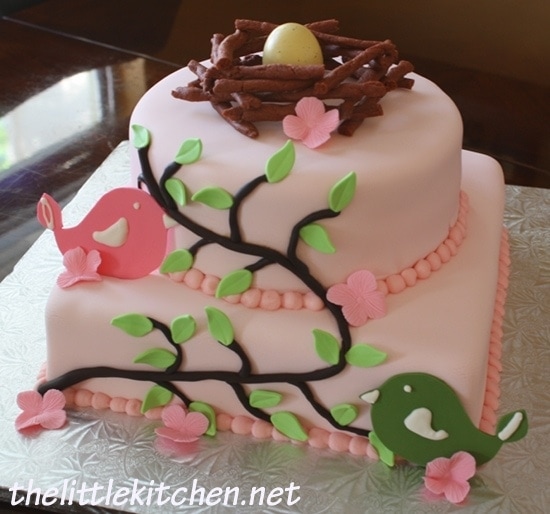 I'm happy to report the parents-to-be loved the cake and that's what matters! 🙂