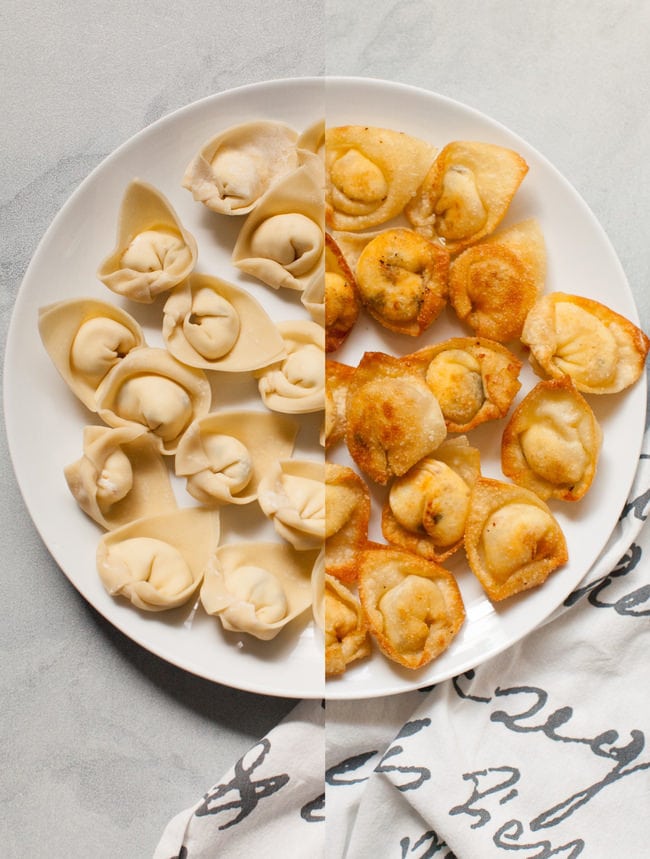 I'm just gonna say I pretty much love anything fried. Even though our family is Vietnamese, my Mom would make wonton soup and even fried wontons for us!
I have made fried crab rangoon. I love experimenting and trying different flavors so when I decided to try wontons and jalapenos, I got really excited!
It took a few tries but they finally came out great! No need for a sauce and I know you'll love them!
I even made a video to show you how to fold wontons! It's really easy, I swear!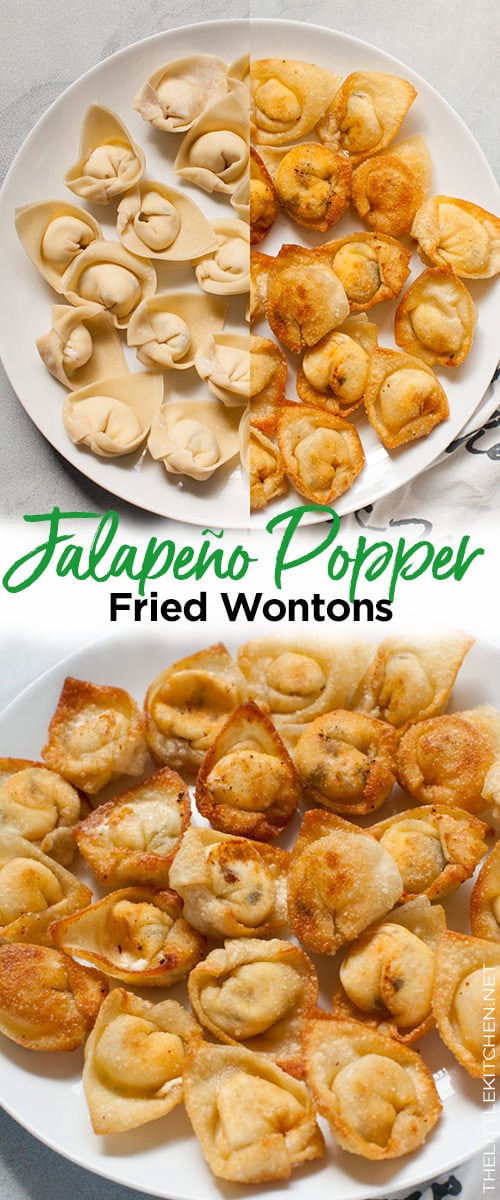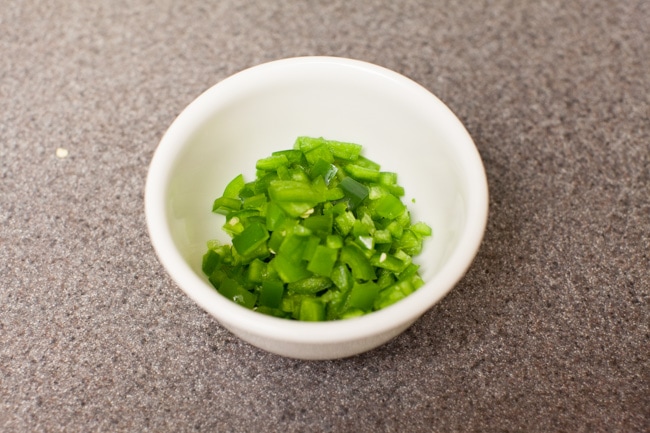 First put the cream cheese on the counter.
Then, prep the jalapenos. I keep the seeds of just one jalapeno and remove the ribs on all of them. This is your choice, depending on how much heat you want.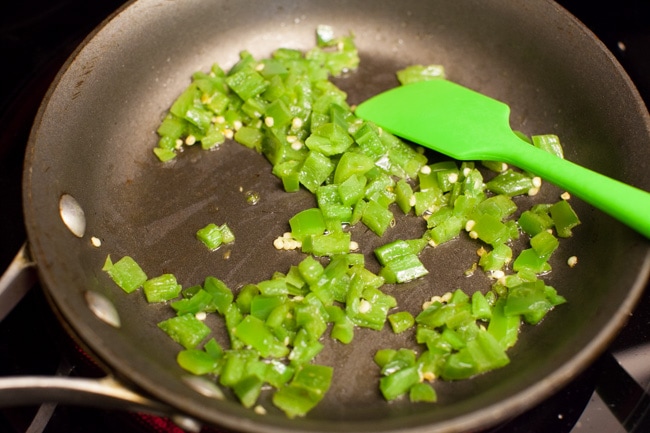 Then, cook the jalapenos in a nonstick skillet.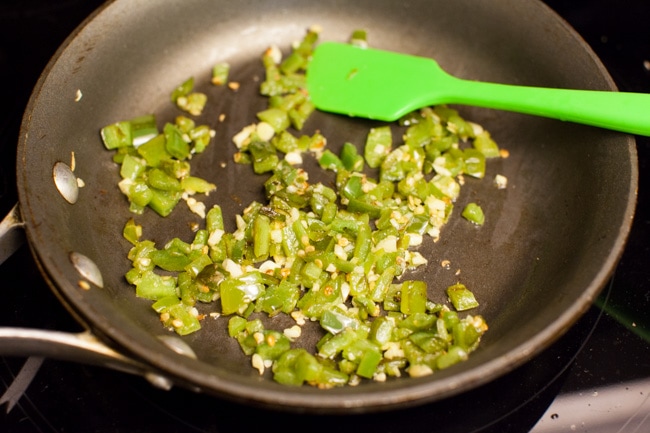 They are perfect!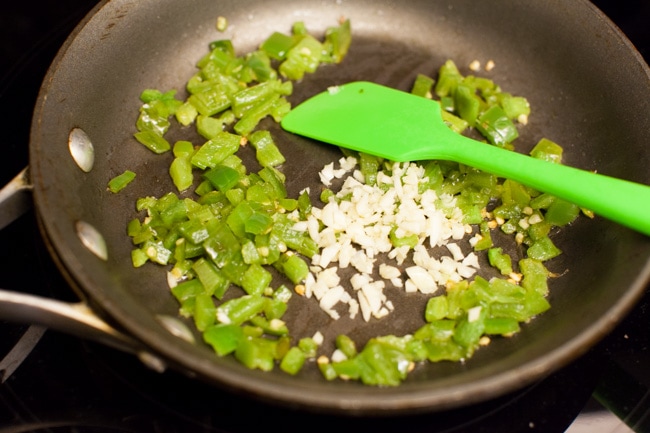 Add garlic and cook for just another minute.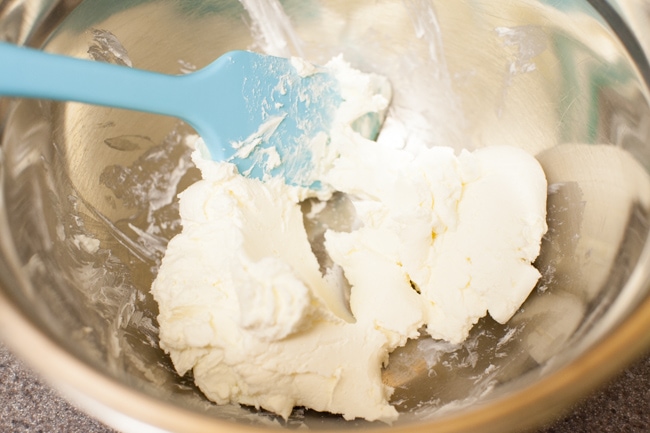 Mix the cream cheese with a spatula.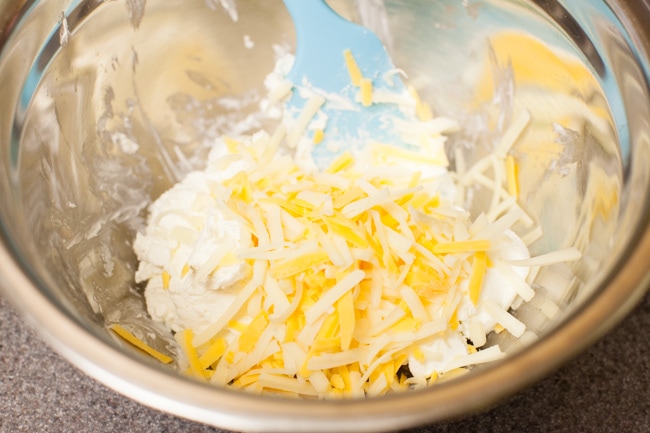 Then add the cheese.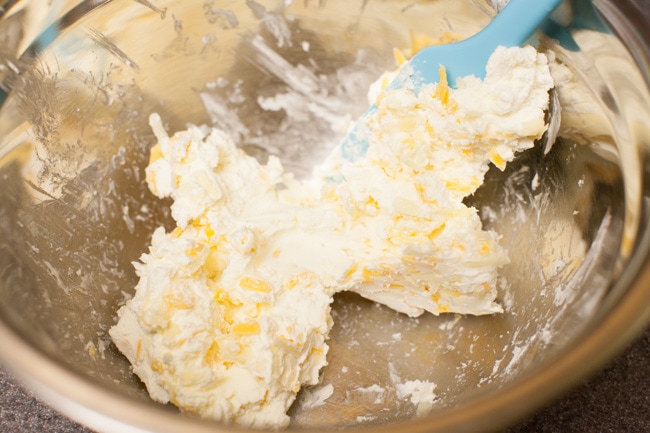 And mix together.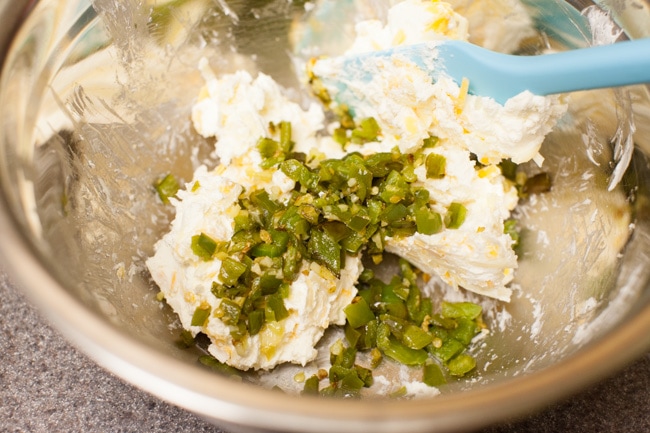 Next add the cooked jalapenos and garlic.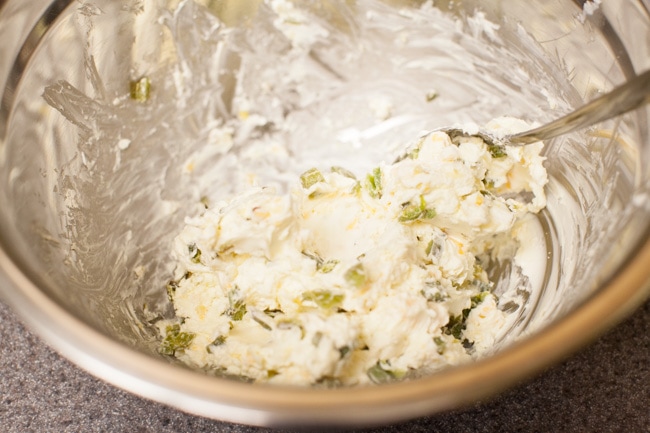 Mix together until you have a filling for the wontons!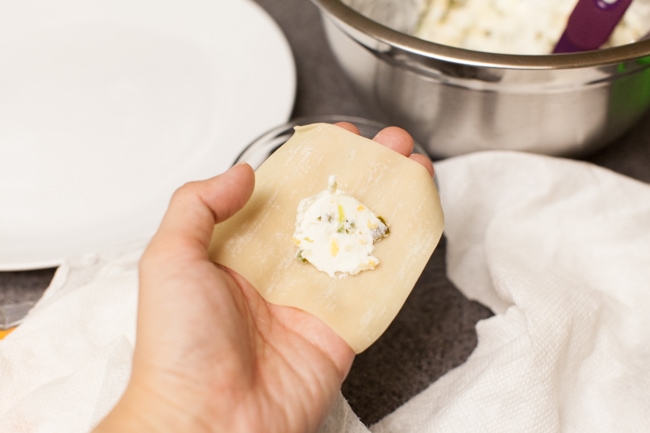 I take one wonton shell (cover the other ones in the wrapper in a wet paper towel so they don't dry out) and add one teaspoon of filling.
Wet the four edges with water and then fold in half into a triangle.
Then, turn the corners down.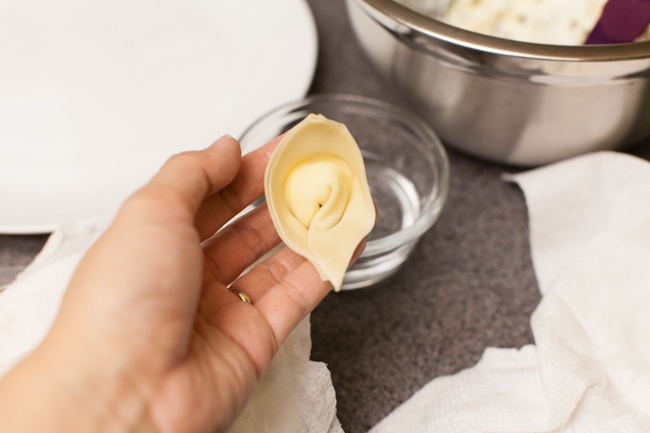 Now make the bottom corners overlap and add water to the bottom.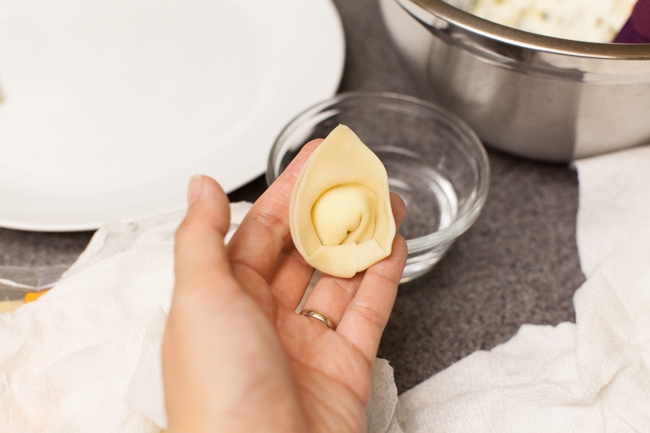 Then, fold up three times. It might be easier to watch the video in this post so you can see this in action!
It's super easy! I know you can do it!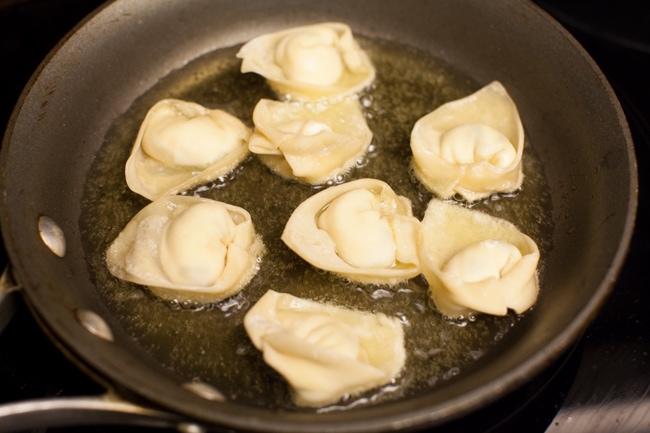 Fry them in oil…don't over fill the pan when cooking.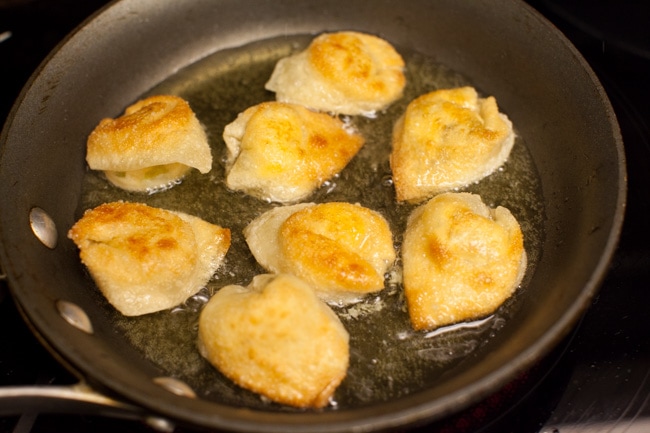 Flip over and cook the rest of the way.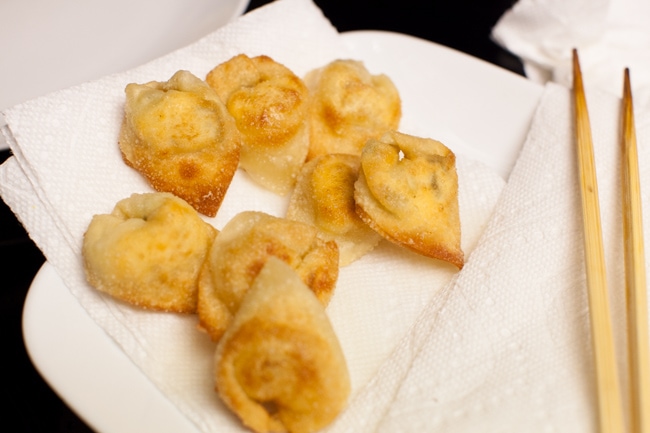 Then remove and place on a paper towel lined plate.
From these pretty babies…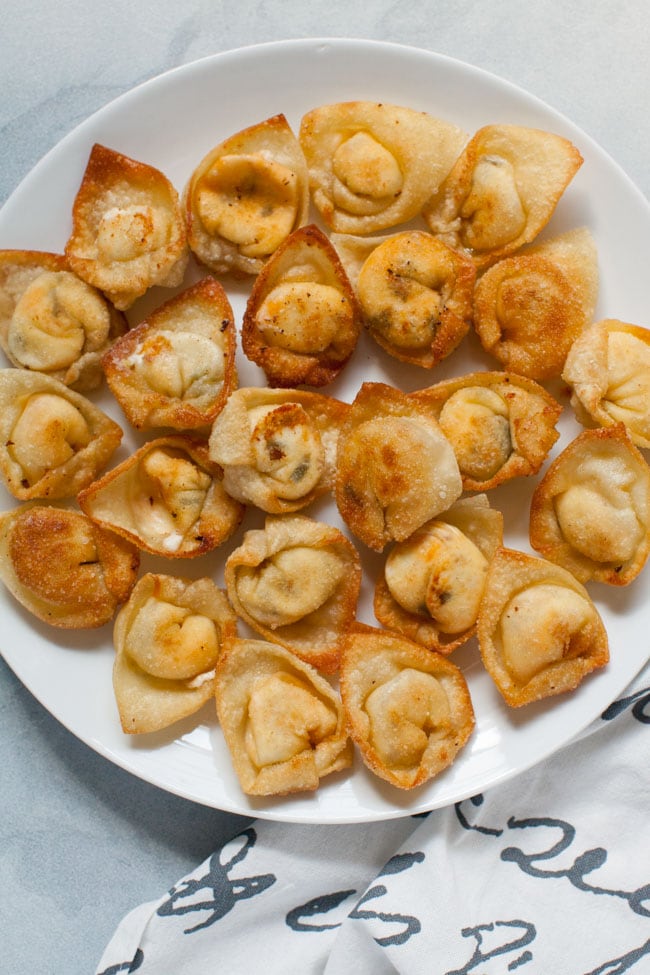 To this fried goodness! I know you will absolutely love these jalapeno popper fried wontons! I'm planning on making these this holiday season for holiday parties!
If you love these, you should try my pesto caprese fried wontons too!
Recipe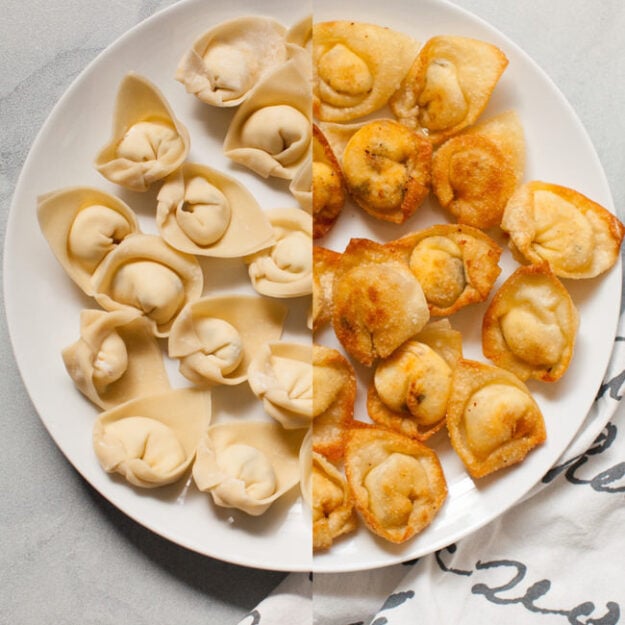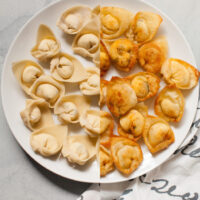 Print
Pin
Save
Jalapeno Popper Fried Wontons Recipe
Ingredients
an 8-ounce block of cream cheese

,

softened

2

teaspoons

grapeseed oil

3

jalapeños

,

sliced in half, seeds (optional) and ribs removed, cut into strips and then chopped

2

garlic cloves

,

peeled and minced

1/2

cup

shredded cheddar cheese

wonton shells

more grapeseed oil

,

for frying
Instructions
Depending on the level of heat you like, you can keep some of the seeds. I kept the seeds of one jalapeño.

Add grapeseed oil to a nonstick skillet and heat for 3 minutes at medium heat. Add chopped jalapeños and cook for 5-6 minutes. Add garlic and cook for 60 seconds. Remove from heat and allow to cool for 5 to 6 minutes. Wipe the skillet with a clean paper towel.

Add cream cheese to a medium mixing bowl and mix with a spatula. Add cooked jalapeños and mix together. Add cheddar cheese to the cream cheese mixture and mix.

Spoon a teaspoonful of the filling to a wonton shell and fold. See video for instructions.

Add oil to the nonstick skillet (about 1/4 inch) and heat on medium high for 3 minutes. Add 6 to 8 at a time or enough that's not crowding the pan. Cook for 90 seconds on each side.

Place on a paper towel lined plate and let the oil drain. Serve immediately.
Notes
Notes:  You can totally make these a day ahead, although they are best when fried the day you put them together. They may stick together when stored in the refrigerator, just FYI, but most of the time they will cook up just fine!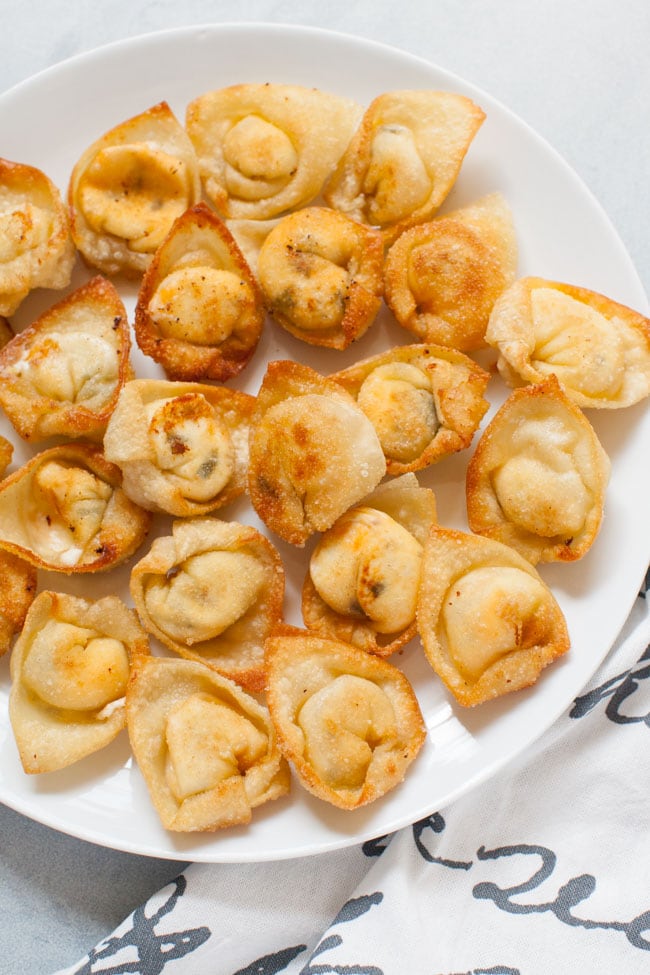 Other Recipes you will love:
Smoked Salmon Crab Rangoon
Buffalo Chicken Bites
Cheesy Five Bean Chili Nachos
Caprese Appetizer
Artichoke Stuffed Mushrooms