Come join the fun at the My Baking Addiction and GoodLife Eats Holiday Recipe Swap sponsored by Le Creuset. Voting is now open, I hope you'll vote for me! I'm #5 and voting ends on Dec. 19.

I didn't win the stuffing challenge but I want to thank you for voting for me! I made it to 4th place with 139 votes, that's awesome!
This edition of the Holiday Recipe Exchange calls for comfort foods. What better comfort food than beef short ribs? I have had braised short ribs at restaurants and loved them! I have always wanted to work with short ribs but have been intimidated. Now I know I had no basis for that feeling.
I found this recipe in the October 2010 issue of Everyday Food and earmarked it to try for later. Once Katie and Jamie posted the exchange and had a comfort foods category, I went back looking for this recipe. It's really easy to make and a wonderful comfort food. I love egg noodles too so I decided to serve the ragu with them!
I would love to win the Le Creuset french oven and if I do, I'll have you to thank and I'll definitely make try my hand at braising beef short ribs. So, I hope you'll vote for me when voting opens on Dec 17.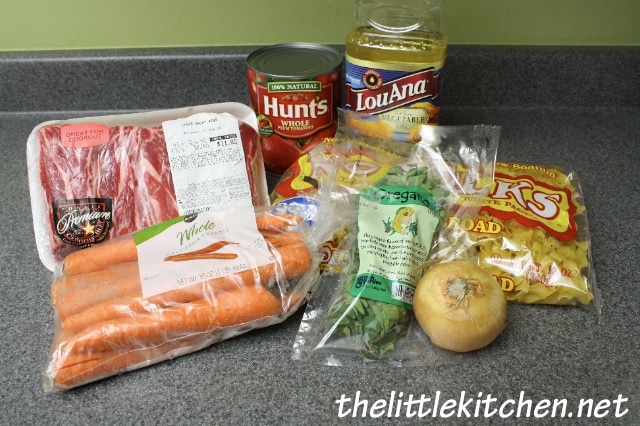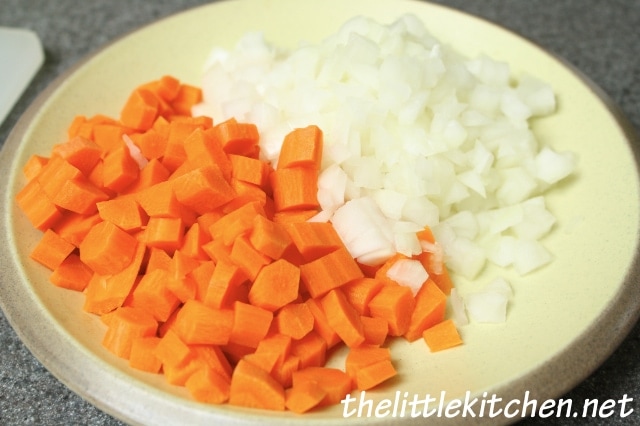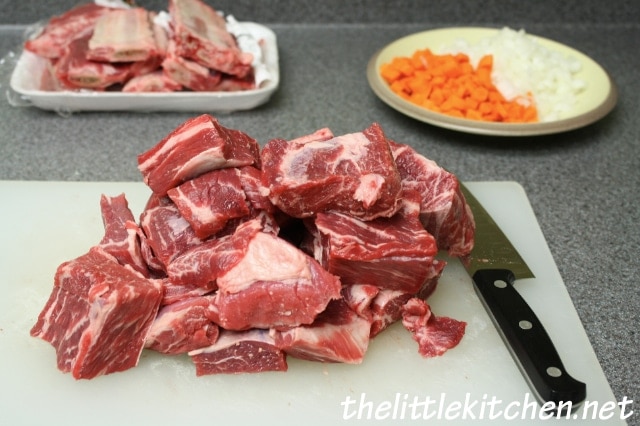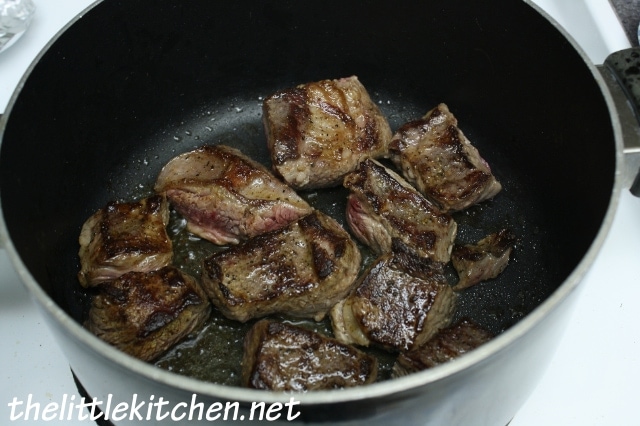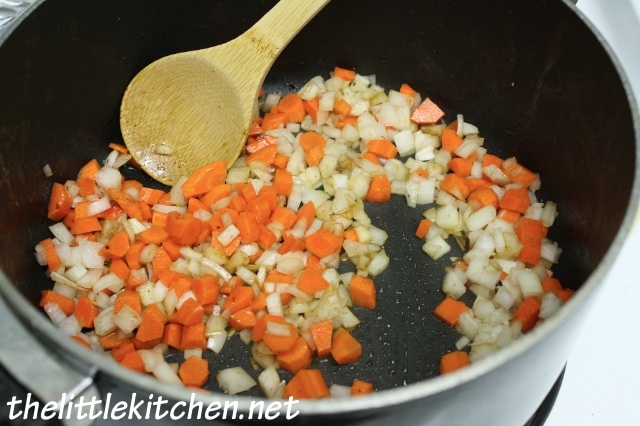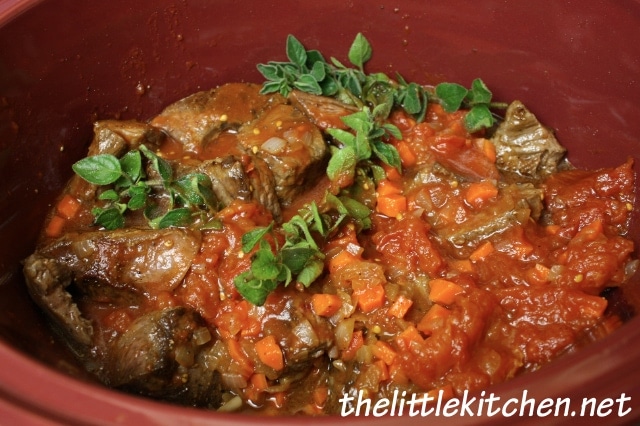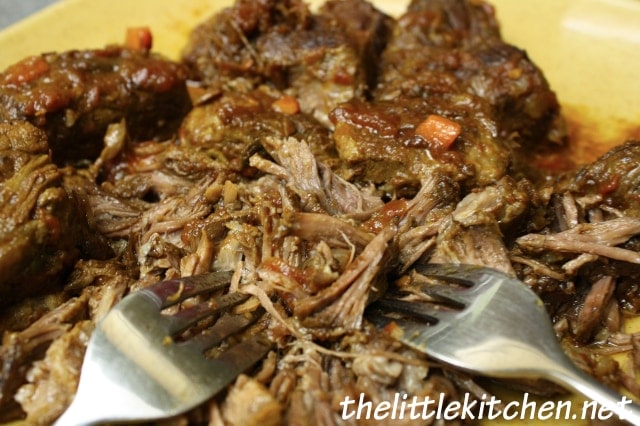 Recipe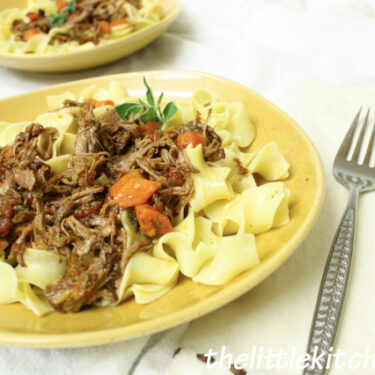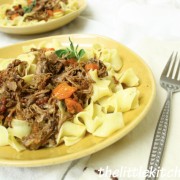 Print
Pin
Slow Cooker Short Rib Ragu
Ingredients
2

tsp

vegetable oil

3

lbs

boneless short ribs

,

cut into 3-inch pieces (if you can only find bone-in short ribs, which is what happened to me, I would get about 4-5 lbs)

Coarse salt and ground pepper

1

medium yellow onion

,

diced small

3-4

medium carrots

,

diced small

1

can

,

28 oz whole peeled tomatoes

3

sprigs oregano or 2 sprigs rosemary

Egg Noodles boiled according to directions

,

add salted butter (I used Kerrygold) & fresh ground pepper to taste
Instructions
If your short ribs are not boneless, cut them by placing knife on one end of the short rib, as close as you can get up against the bone and slice downwards. I used the bones to make a beef stock afterwards.

In a large skillet or dutch oven, add oil and heat at medium high. Salt and pepper the short ribs. In two batches, brown the short ribs, 10-12 minutes.

As each batch of short ribs is browned, move to 5-6 quart slow cooker or crockpot.

Remove all of the fat from skillet or dutch oven except for 1 tsp. Add carrots and onions to the skillet or dutch oven. Add salt and pepper. Allow vegetables to cook for until soft, stirring occasionally, about 3 minutes.

Add to the vegetables about 1/2 cup juice from the canned tomatoes. Be sure to stir & scrape browned bits from skillet or dutch oven using a wooden spoon.

Pour cooked vegetables to slow cooker and add remaining tomatoes from the can. Use a wooden spoon to break up the tomatoes as you add them. Add sprigs of oregano or rosemary and add salt and pepper to taste.

Cover slow cooker and set to high. Allow to cook for 6 hours or until meat is tender.

Remove sprigs of herbs and move meat to a plate. Skim the fat from the sauce/liquid. Using forks, separate or shred the beef. After done shredding, move the beef back to the slow cooker and place the heat on warm. Serve with egg noodles.