Grilled Chicken Gyros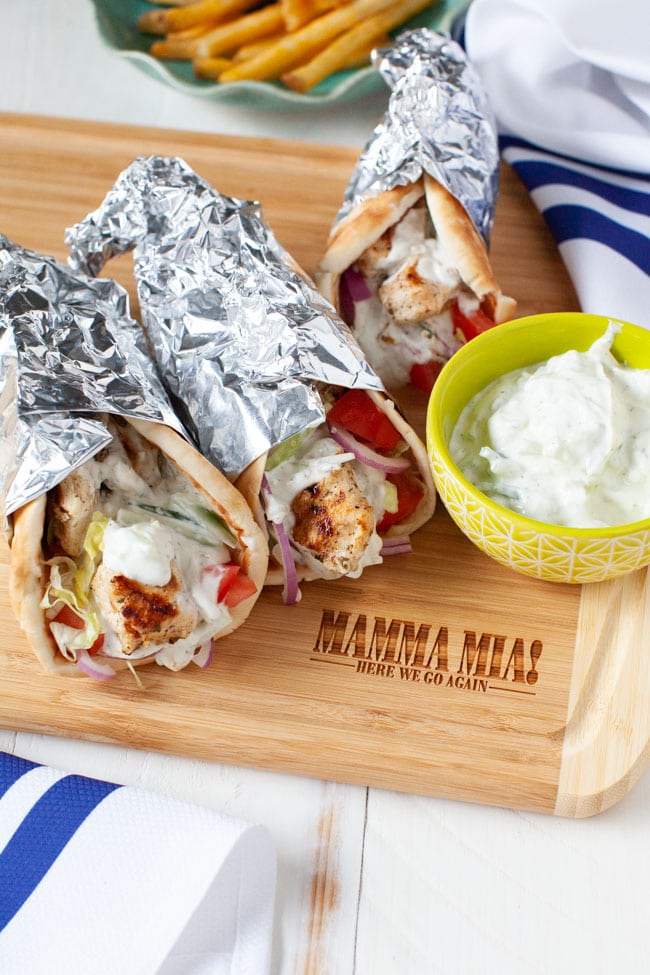 This post is sponsored by Universal Pictures Home Entertainment.
I'm so excited to share with you that Mamma Mia! Here We Go Again Sing-Along Edition is now available on Digital and the DVD and Blu-Ray edition will be available on October 23rd! AND I'm excited to share this recipe for grilled chicken gyros with a cucumber yogurt sauce. A Greek-inspired dinner for you!
I'm sharing this recipe for grilled chicken gyros so you can make it a movie night at home. Make this easy peasy recipe for a dinner and a Mamma Mia movie night in!
You definitely need to check out the trailer (above)!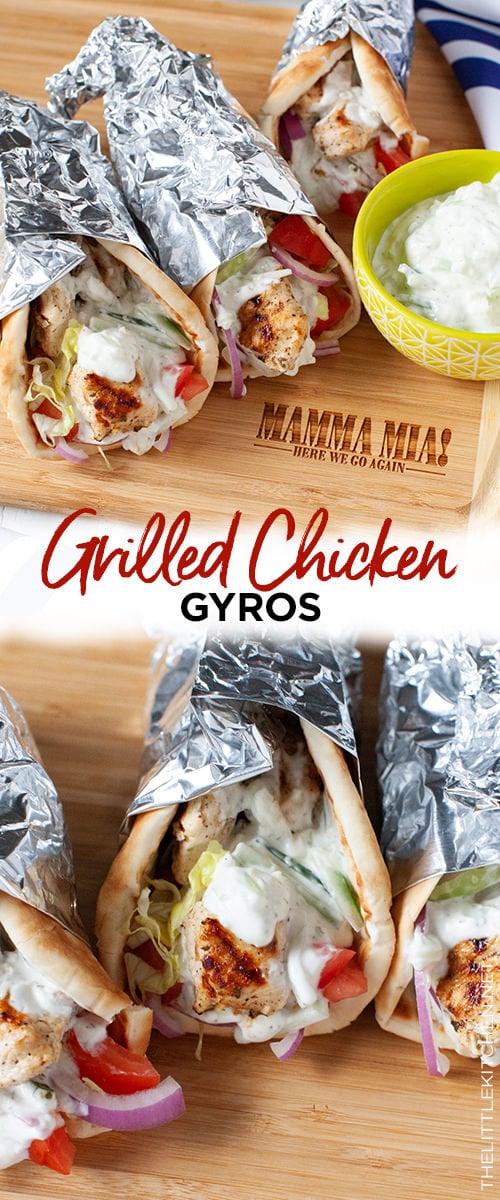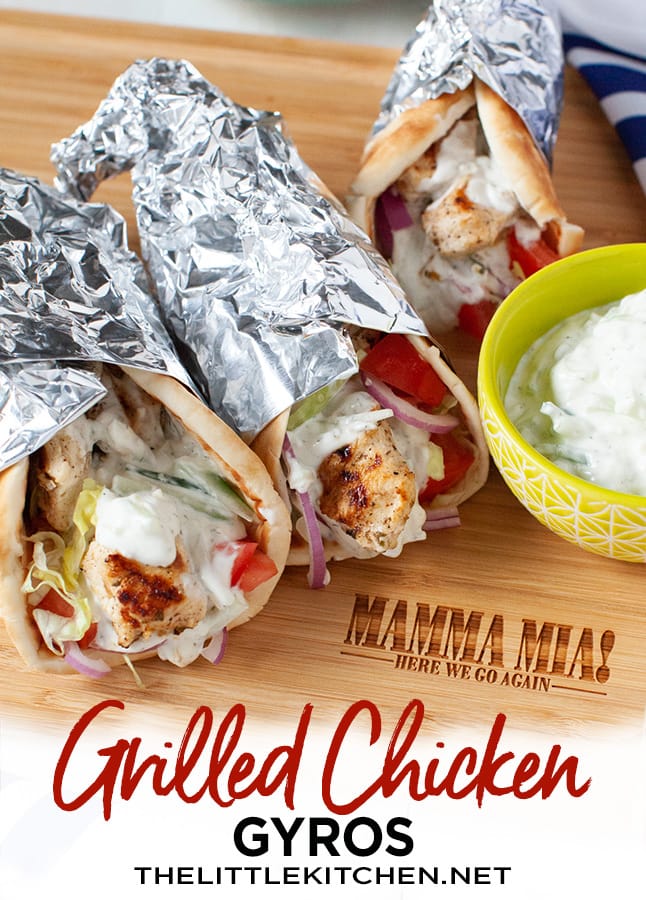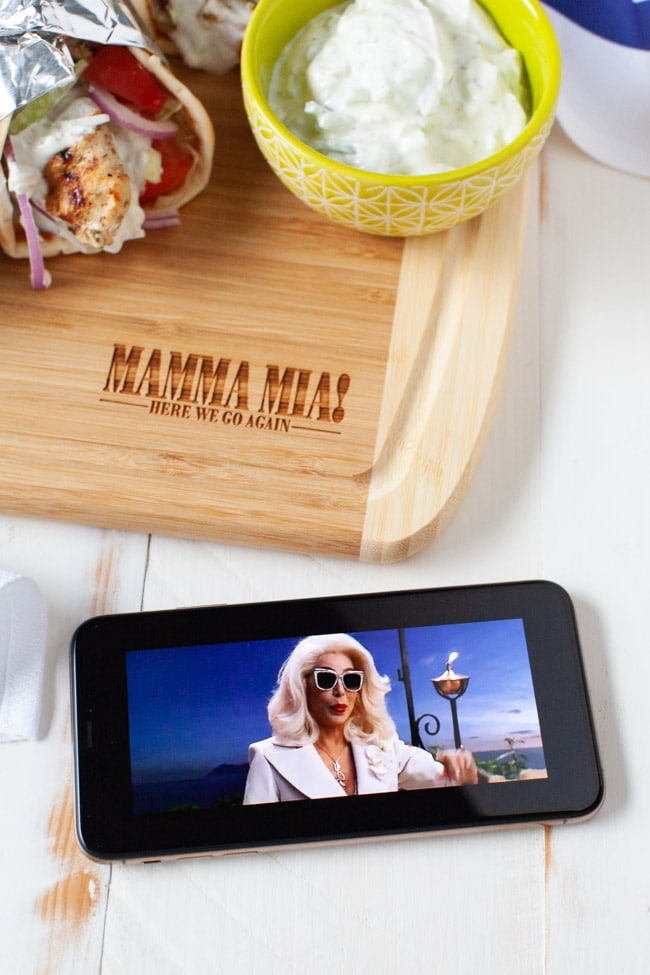 I was over the moon when I found out that Cher is in the movie!
Now let's get into those grilled chicken gyros to snack on while watching the film…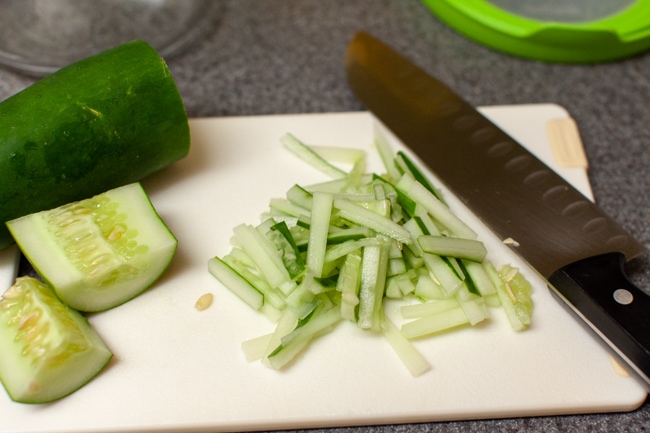 First, we're going to prep the cucumber yogurt sauce. Cut the cucumber into matchsticks.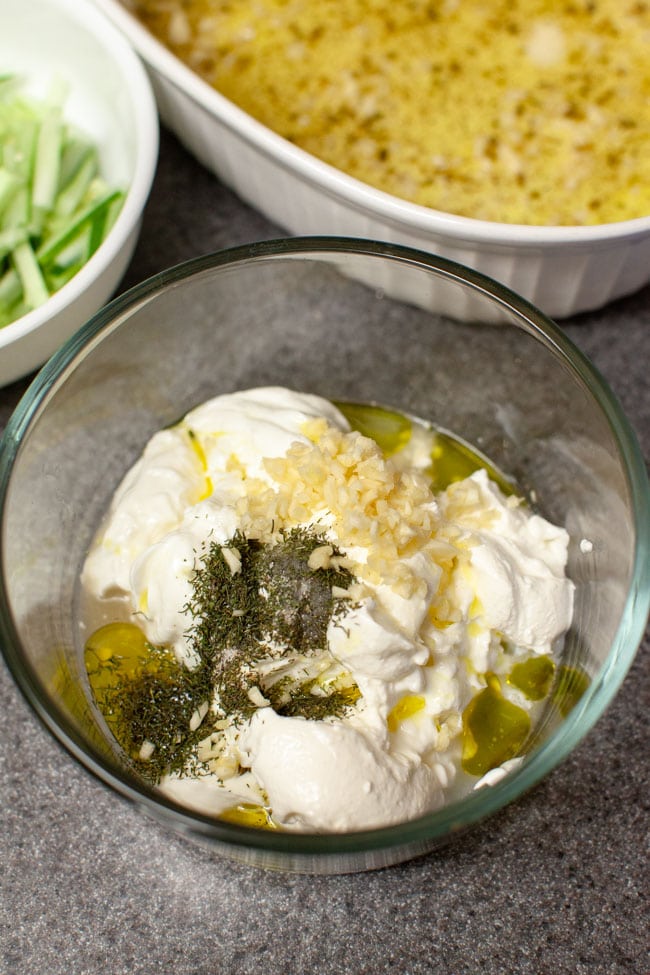 Add all of the ingredients for the cucumber yogurt sauce into a small bowl (except for the cucumber).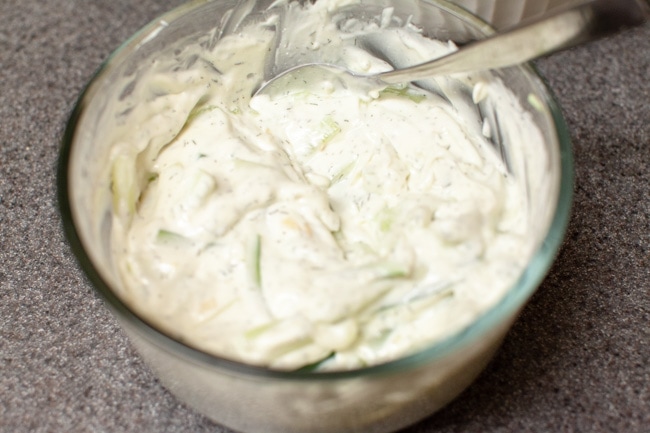 Whisk it all together.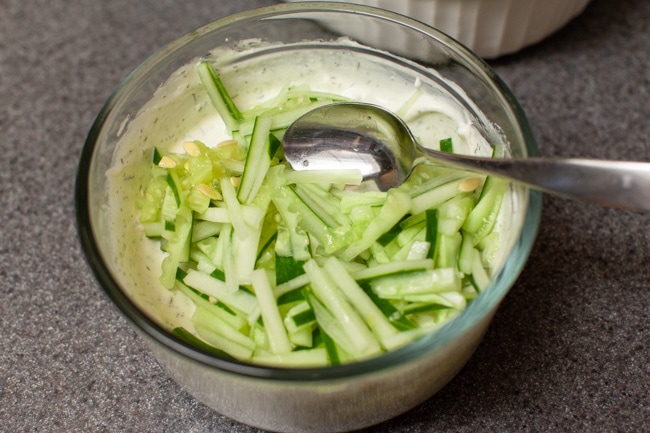 Add the cucumber.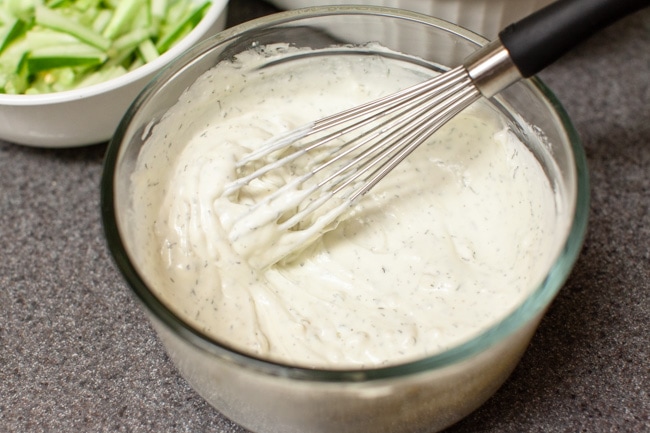 And then mix it all together with a spoon.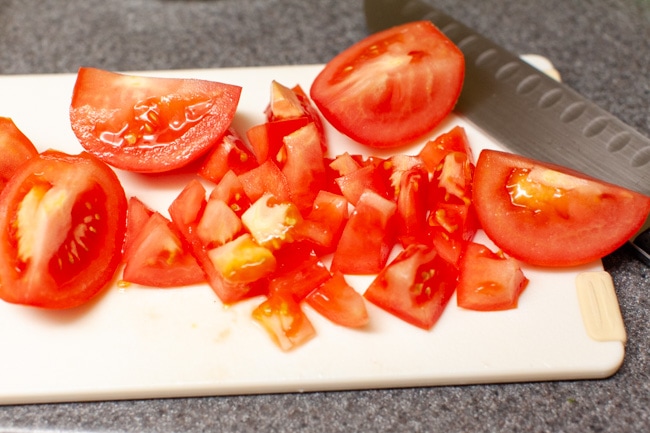 Next, prep the tomatoes and the lettuce for serving.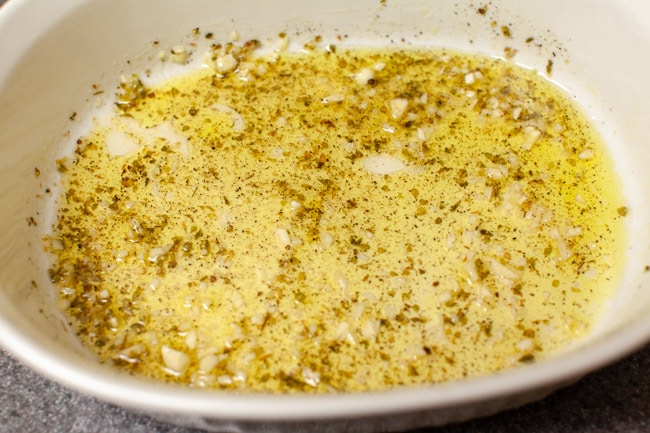 Mix together the olive oil, vinegar, oregano, salt, pepper, lemon juice and garlic to a large bowl.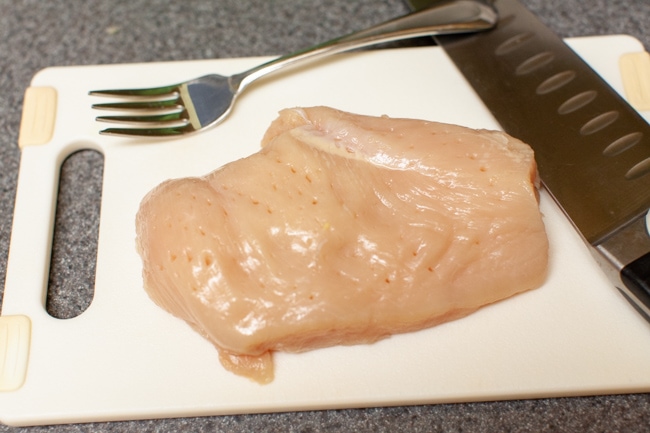 Next, take the chicken and poke holes with a fork (all over the chicken).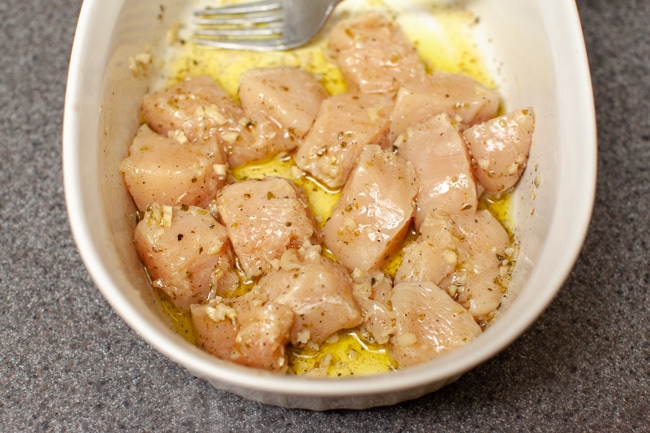 Cut the chicken into cubes and then place into the marinade and mix together.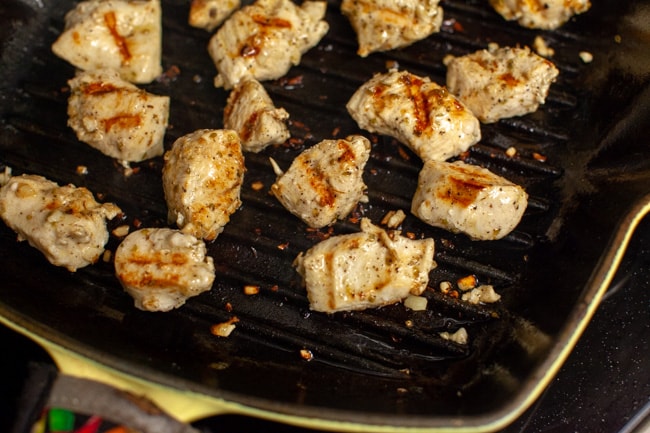 Cook the chicken in a grill pan. This makes it this recipe so fast and easy!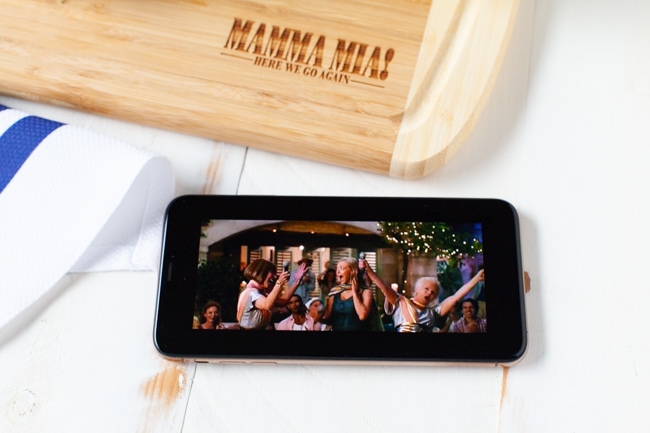 After you put together the gyros (I put them in foil to make eating them less messy!), now you're ready for an awesome dinner and movie night with Mamma Mia! Here We Go Again! Yay!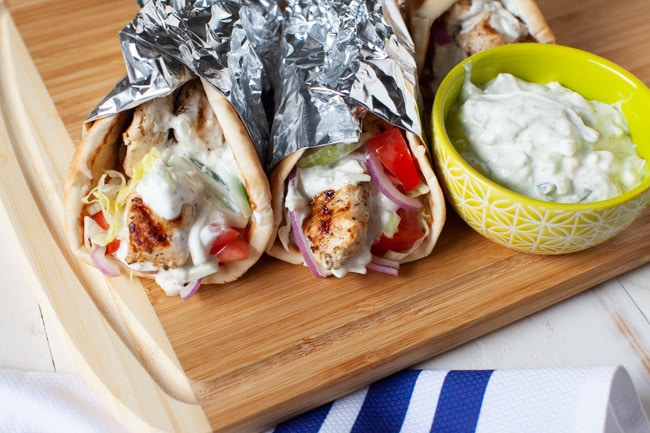 I love love this movie…the music, Cher (LOVE her!) and the rest of the cast…I know you'll love it too!
You need to make plans for your Mamma Mia movie night soon! Make this recipe too!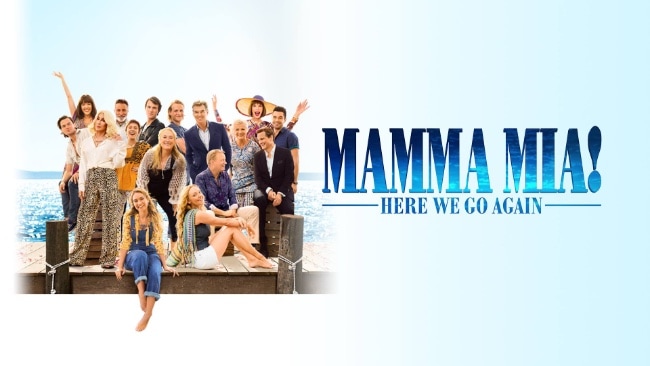 Recipe
Grilled Chicken Gyros Recipe
Ingredients:
Cucumber yogurt sauce
3/4 cup plain Greek yogurt
3 Tablespoons sour cream
2 teaspoons white wine vinegar
1 Tablespoon freshly squeezed lemon juice
1 Tablespoon olive oil
1/8 teaspoon freshly ground black pepper
1/4 teaspoon salt
1/2 teaspoon dried dill
2 garlic cloves, peeled and minced
3/4 cucumber, unpeeled and seeded, cut into thin and short matchsticks (about 3/4 cup)
Chicken
2 Tablespoons extra virgin olive oil
1/2 teaspoon white wine vinegar
1/2 teaspoon dried oregano
1/2 teaspoon salt
1/4 teaspoon pepper
1 Tablespoon lemon juice
2 garlic cloves, minced
1.5 to 2 pounds boneless skinless chicken breasts
For Serving
1/4 red onion, peeled and sliced thin
1 tomato, chopped
lettuce
4 to 5 flatbread pitas (preferably without the pockets)
Directions:
Cucumber yogurt sauce
To a medium-sized bowl, add yogurt, sour cream, vinegar, lemon juice and olive oil. Whisk to combine.
Then, add dried dill, salt and pepper and mix together thoroughly. Add cucumber and garlic and mix until combined. Refrigerate until ready to serve.
Make the chicken
Heat your oven to 350 degrees F.
Add olive oil, vinegar, oregano, salt, pepper, lemon juice and garlic to a large bowl.
Take the chicken breasts and poke holes into each piece of chicken with a fork. Then, cut into 1.5-inch cubes. Add the chicken to the bowl with the marinade and marinate in the refrigerator for at least 15 minutes.
Heat a grill pan on medium high for 5 minutes. Add the chicken and cook for 3 to 4 minutes on each side. Remove chicken from the pan and allow to rest for at least 3 to 4 minutes.
Wrap four to five flatbreads in a piece of foil and place in the oven for 5 to 6 minutes to heat through.
To serve, add lettuce, chopped tomatoes, sliced onions and cucumber yogurt sauce to each flatbread. Add chicken and more cucumber yogurt sauce on top.
Wrap each in a piece of foil to make it less messy when eating. And serve immediately.
Have you tried this recipe?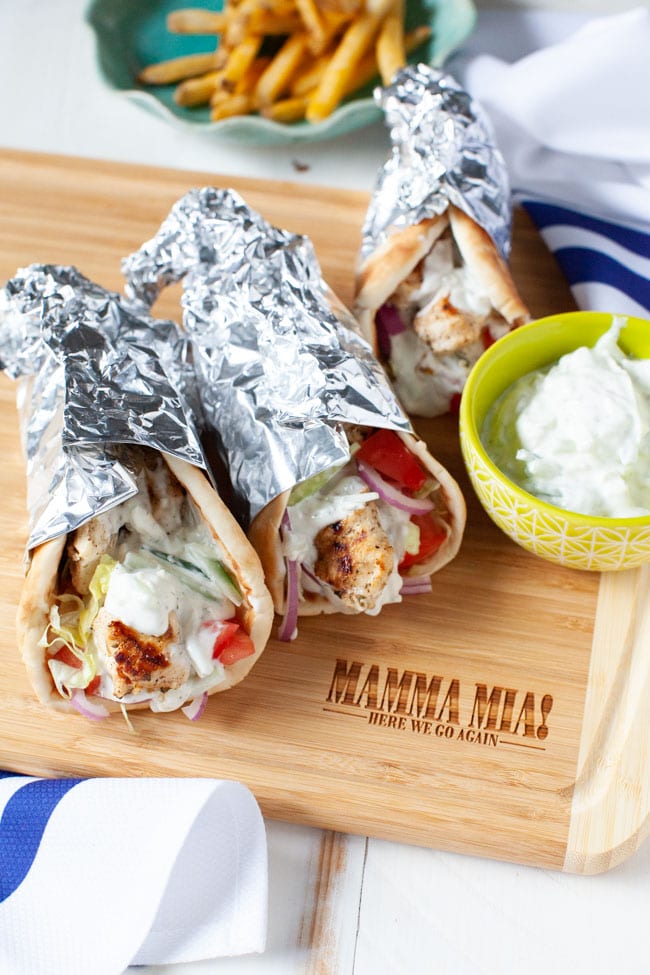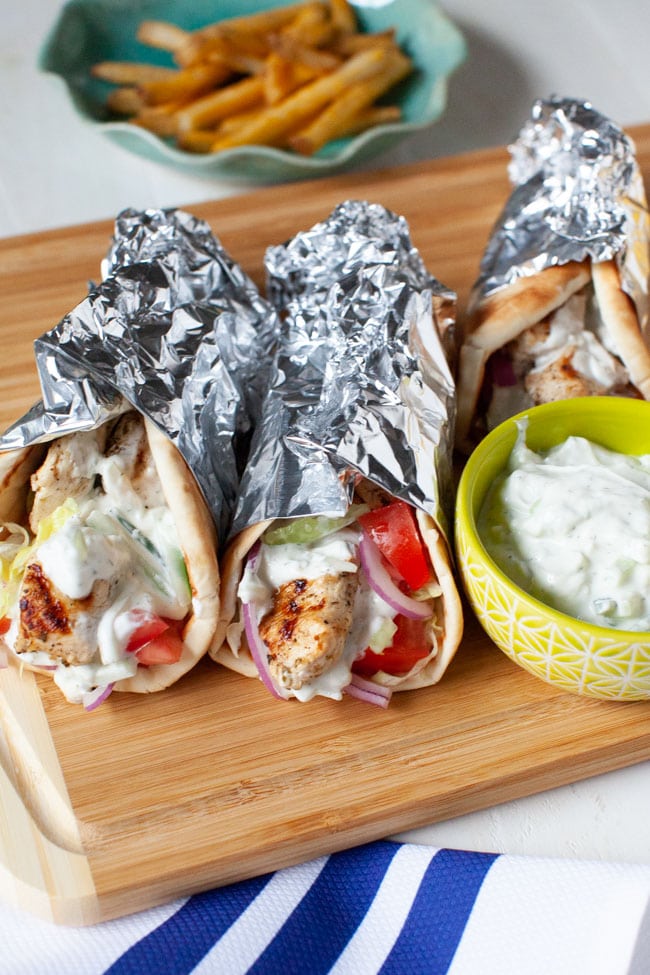 Disclosure:  This post is sponsored by Universal Pictures Home Entertainment and I always share with you my own opinions.