Citrus Teriyaki Chicken
This post is sponsored by Soy Vay®.
I love easy meals for weeknights. And this one I'm sharing with you today is so easy…it's only five ingredients! You can't get any simpler and you can sub out for your favorite vegetables and have dinner on the table in 40 minutes! And even better, it only cooks in one pot…can't get any better than that!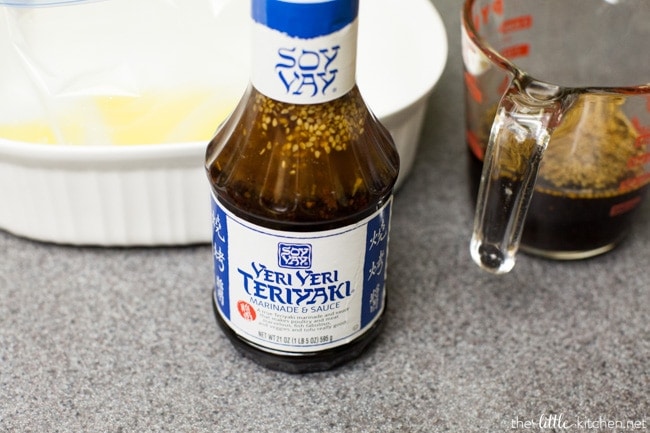 The main ingredient is Soy Vay® Veri Veri Teriyaki Marinade. I love using this stuff right out of the bottle for marinating chicken, tofu, veggies, beef, etc. This is the ingredient that gives this dish the huge amount of depth and flavor.
And even better, it's has no preservatives and no artificial flavors!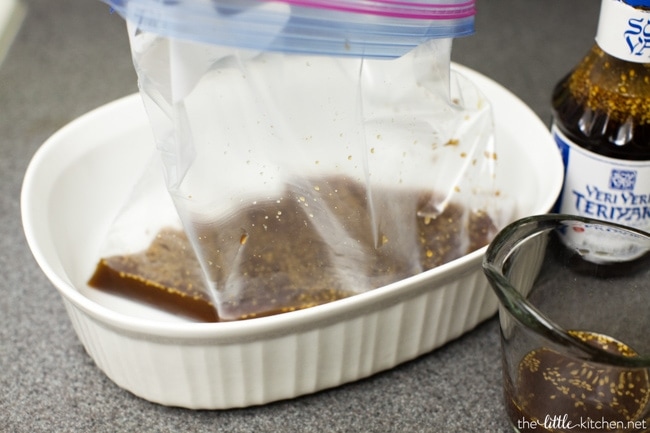 For this recipe, I wanted to add a citrus element so I mixed the marinade with orange juice. All of my ingredients…I purchased at Walmart in the Asian section.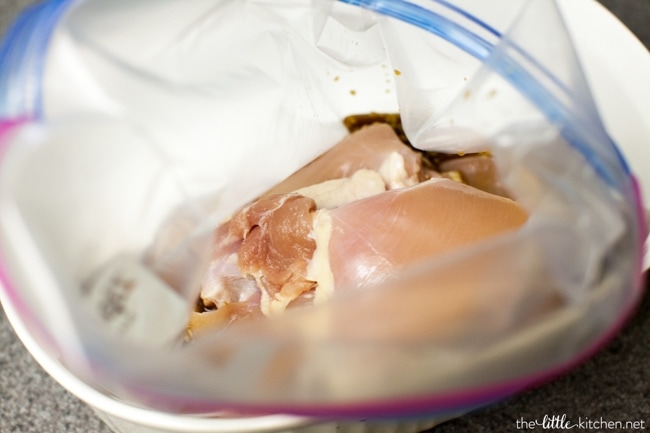 Add the boneless skinless chicken thighs to the bag.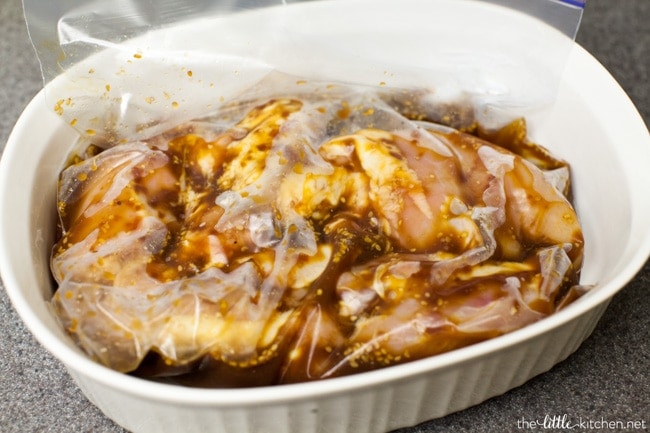 Seal it up and mix it up.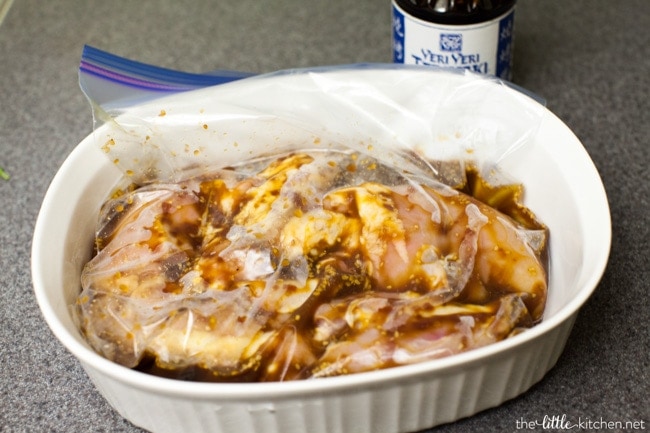 Marinate in the refrigerator for at least 15 minutes.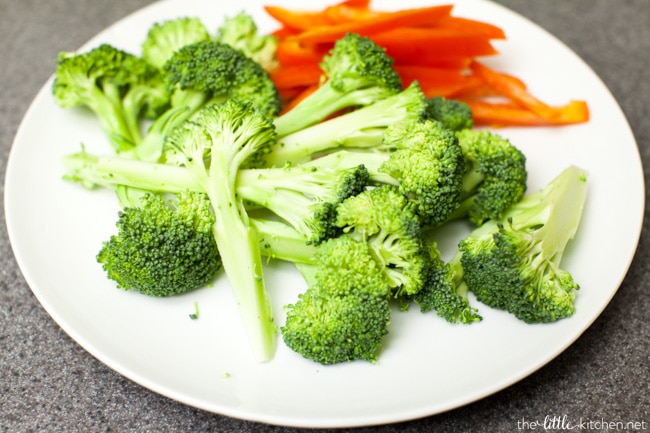 Prep the veggies, I cut the broccoli up.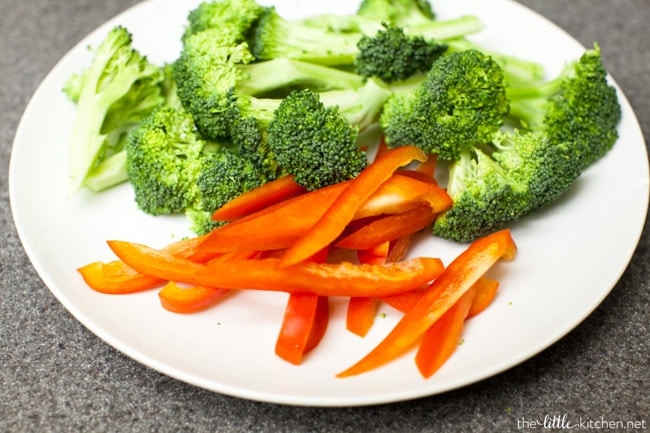 And slice the red pepper into strips.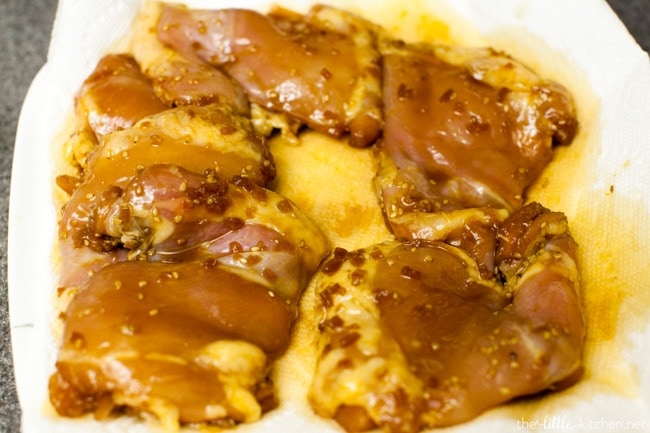 When you're getting ready to cook the chicken, remove the chicken from the plastic bag and place on a paper towel-lined plate. This will remove the excess marinade and ensure the meat will get seared.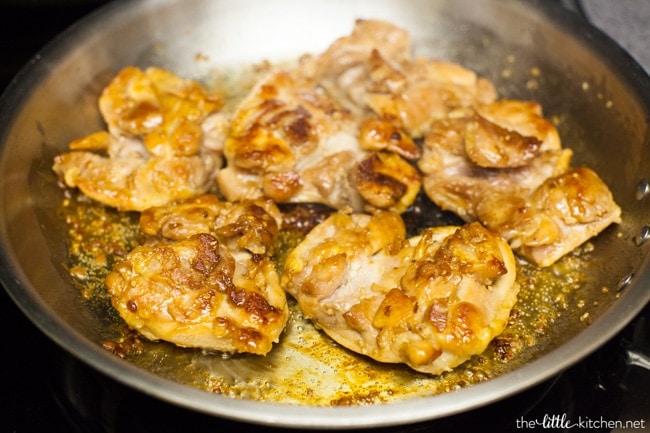 Cook the bottom of the chicken first.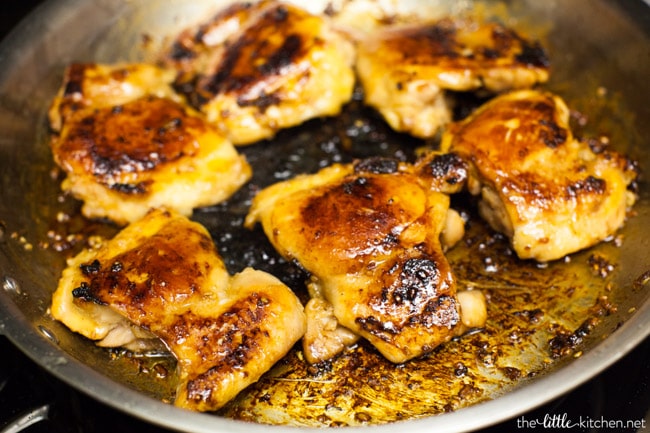 And then next, cook the tops of the chicken. (brown each side of the chicken for 3 to 4 minutes.)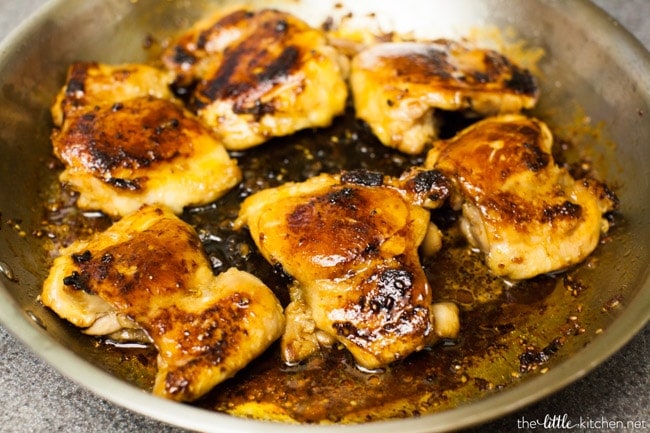 Remove the pan from the heat and add in the reserved 1/4 of the marinade mixture.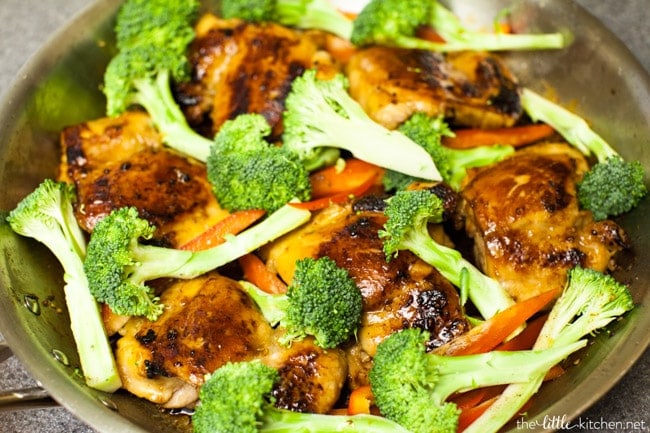 Add the vegetables.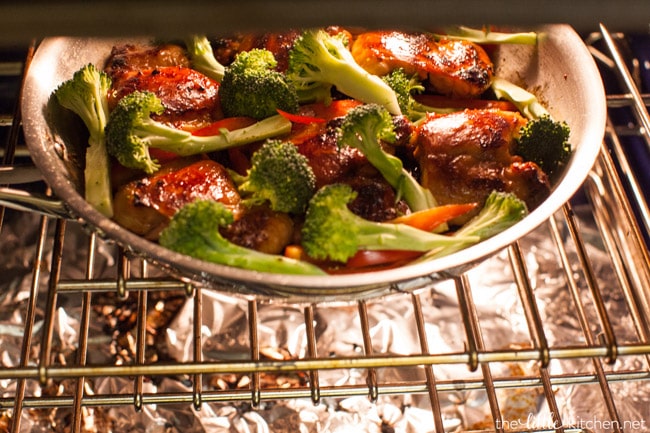 And place the pan in the oven for about 15 minutes.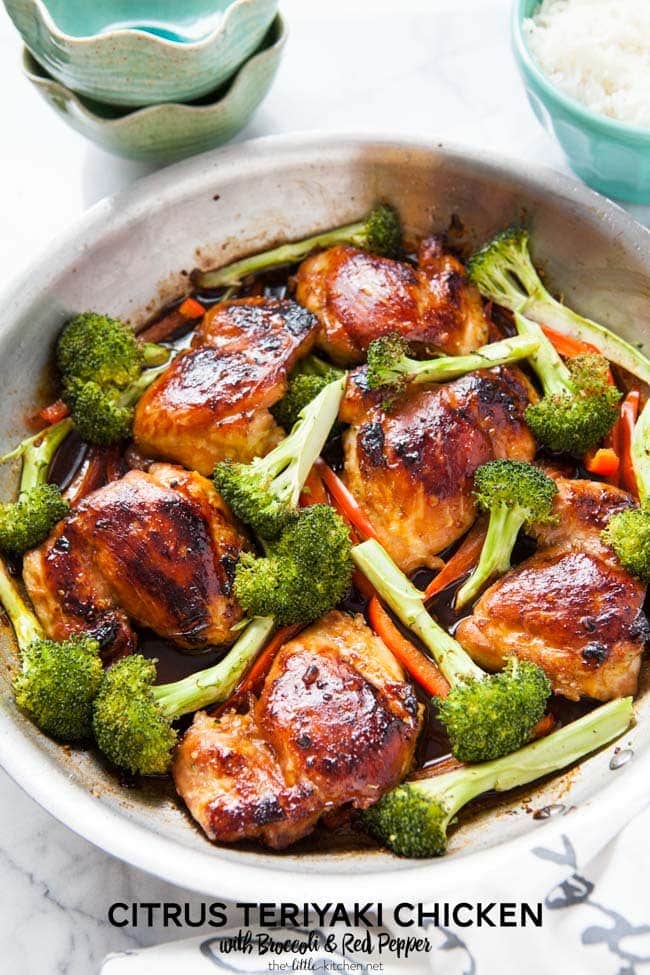 And then you'll have perfectly cooked chicken and vegetables.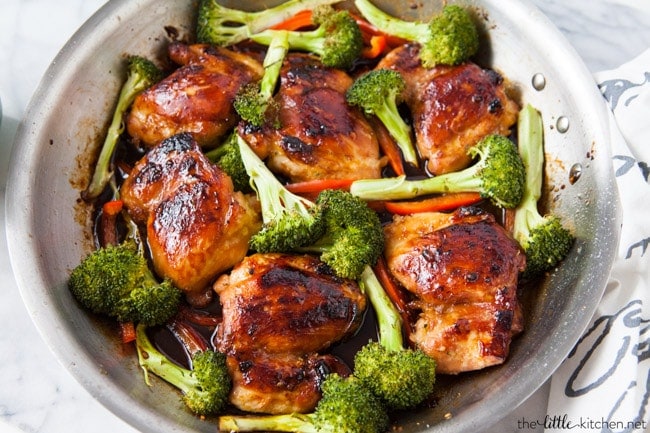 Serve it over rice and your family will love this! I seriously can't wait to make this again for dinner! It's so good and so easy to make!
Recipe
Citrus Teriyaki Chicken with Broccoli and Red Pepper Recipe
Yield: Serves 4 to 6
Prep Time: 20 minutes
Cook Time: 20 minutes
Total Time: 40 minutes
Ingredients:
1 3/4 to 2 pounds boneless skinless chicken thighs (about 6 thighs)
1/2 cup orange juice
2 teaspoons olive oil
1 broccoli head, cut into florets
1/2 red pepper, sliced into strips
Directions:
Heat oven to 425 degrees F.
Mix together Soy Vay® Veri Veri Teriyaki Marinade and orange juice. Reserve about 1/4 cup of marinade mixture and set aside. Open a gallon-size plastic zippered bag and place upright inside a casserole dish. Pour marinade in bag and place chicken inside. Seal the bag and massage the bag so the marinade distributes and all of the chicken is evenly coated. Marinate in the refrigerator for at least 15 minutes.
Remove the chicken and place on a paper towel-lined plate.
Heat a large oven-safe skillet with olive oil on medium for 3 to 4 minutes. Brown the chicken 3 to 4 minutes on each side. (Lower heat to medium if needed.) Remove skillet from heat.
Pour reserved marinade into the skillet with the chicken. Season vegetables with salt and pepper. Place vegetables in the pan with the chicken. Place skillet in the oven for 15 to 17 minutes.
Serve with rice or noodles.
Have you tried this recipe?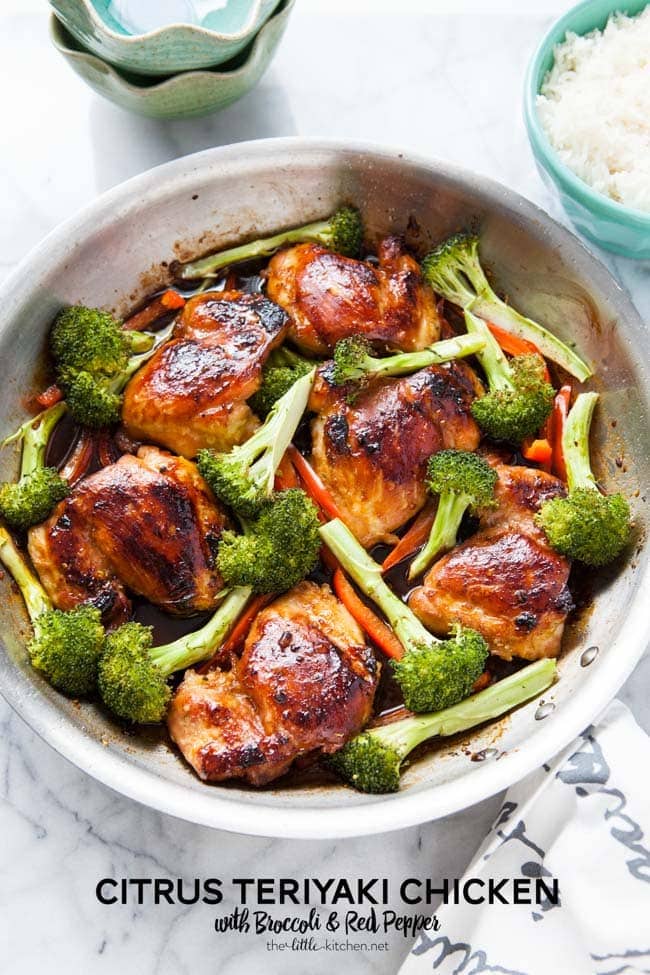 This is a sponsored conversation written by me on behalf of Soy Vay®. The opinions and text are all mine.