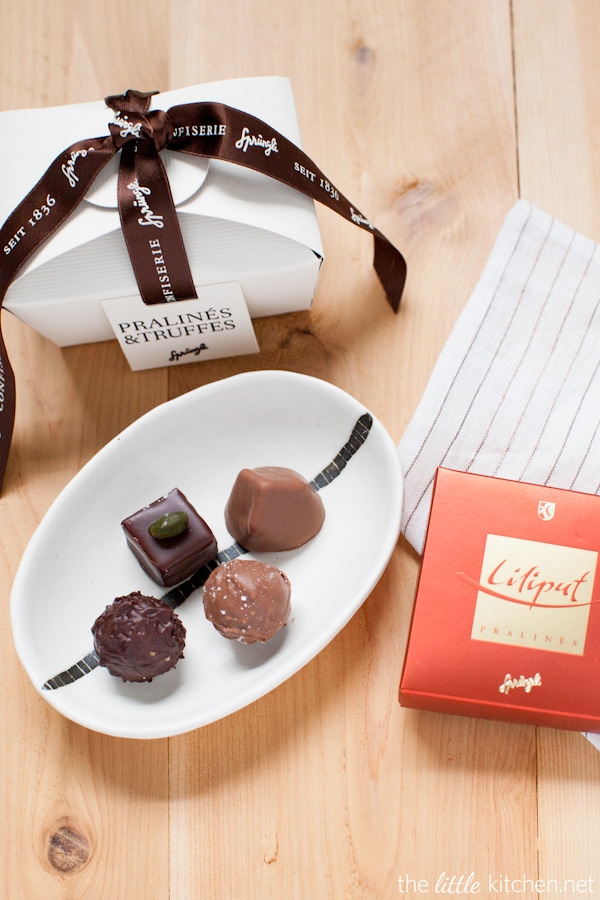 Just a reminder: I want to hear from you! The first annual reader survey is up right now and it only takes a few minutes to fill out…thank you so much in advance!
A couple of months ago, I went to Switzerland for the first time! I was invited on a press trip to Zurich by the Visit Zurich folks. At first, I thought like everyone else does, that it's a business destination…but it's more than a haven for business people. There's a lot to do and plenty of great food…
and chocolate!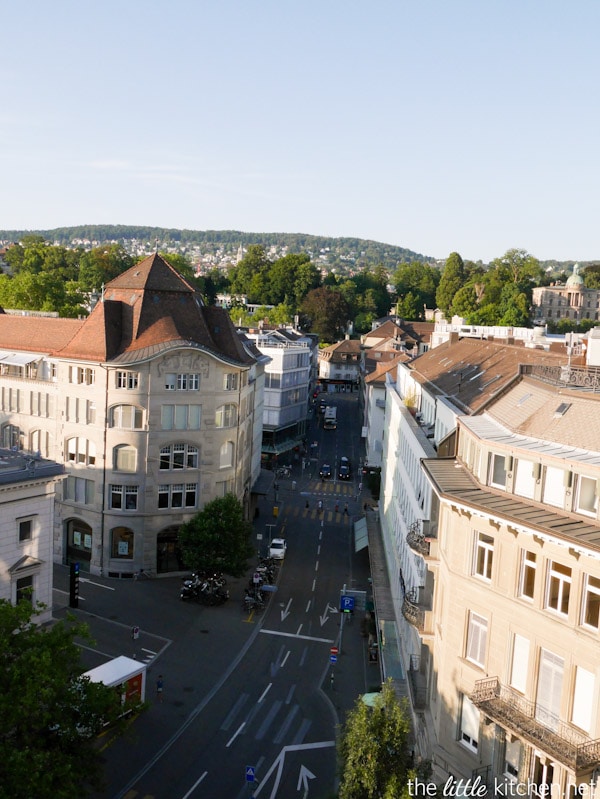 (View from the roof top of our hotel…the Hotel Ambassador à l'Opéra.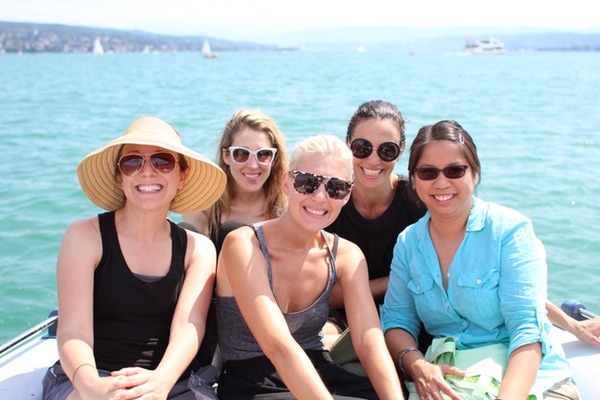 And I got to spend time with these lovelies! The people make or break a trip…honestly. You should check out these ladies' blogs, they are immensely talented and I'm glad to have to gotten a chance to spend time with them! Rachelle, Eden, Meg, Aida and of course that's me in blue, matching the water. 🙂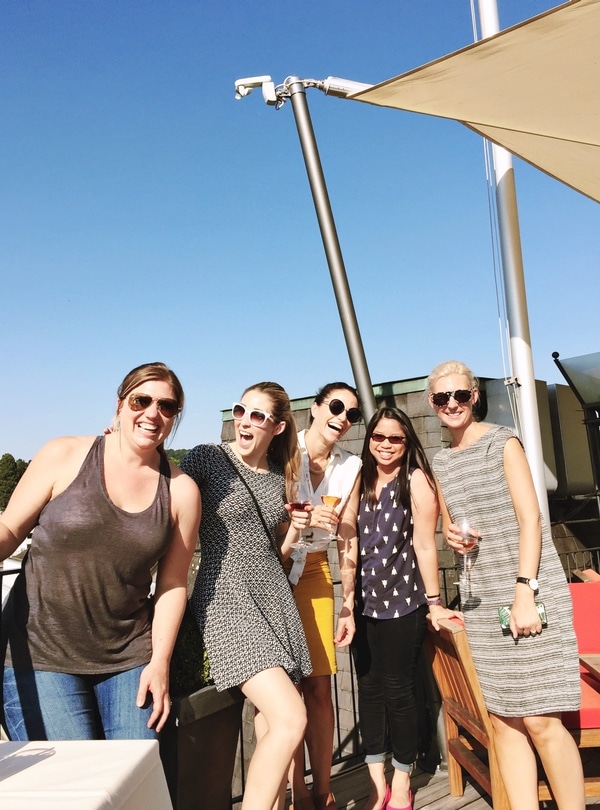 More rooftop fun as we were trying to get a group shot!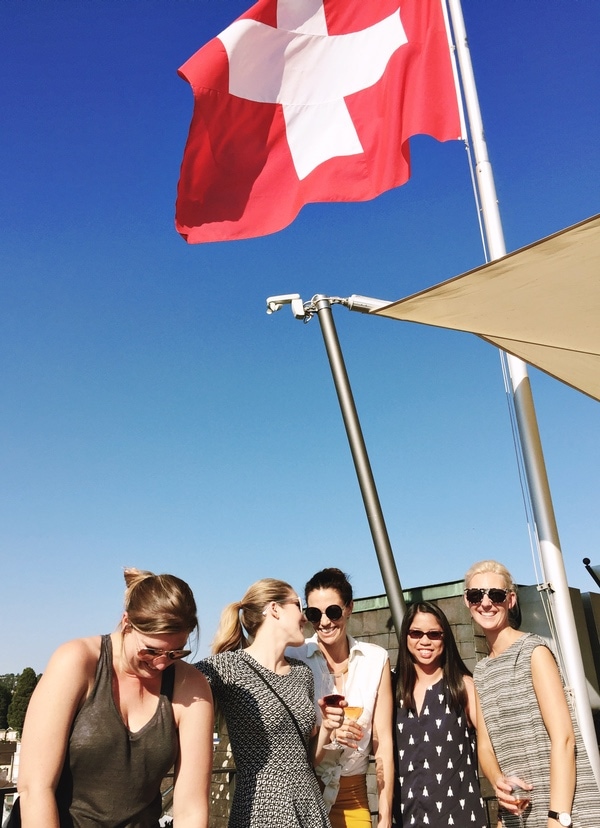 And then we realized we should get a photo with the Swiss flag!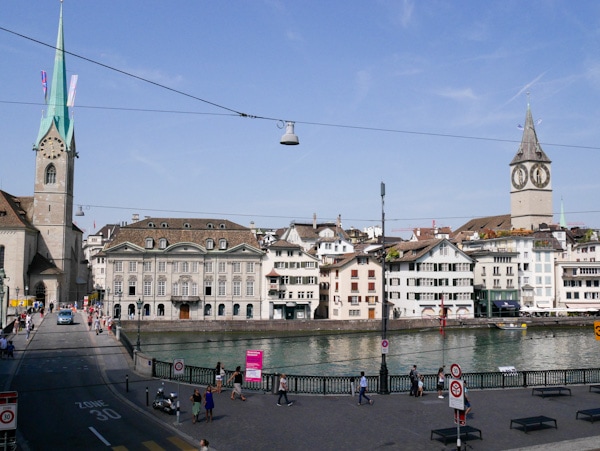 We walked all over…I have mentioned before that I love walkable towns. I have a fitbit and love tracking the number of steps but I also have found that I feel so much better when I walk at least a few miles a day…so when I'm traveling and I get to walk at least a few miles, I feel so good. One day in Zurich, we walked almost 7 miles…it was awesome!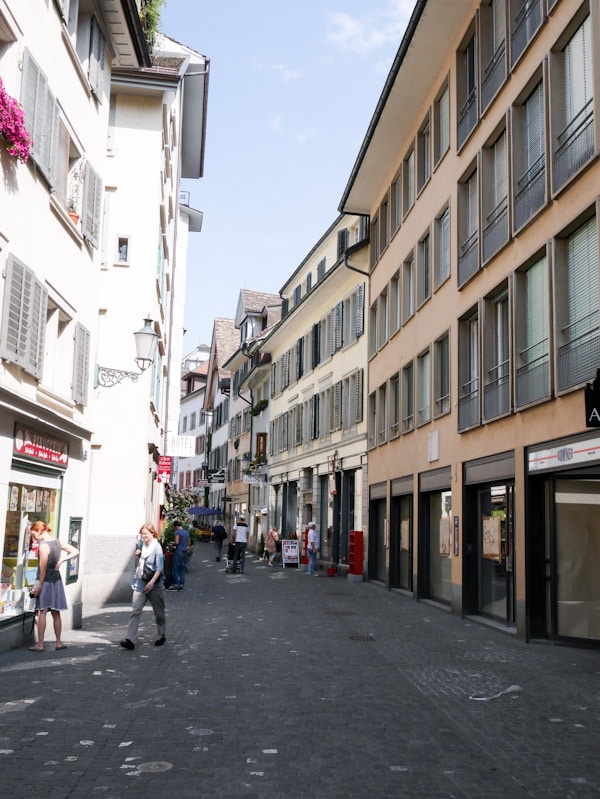 The shopping was fun!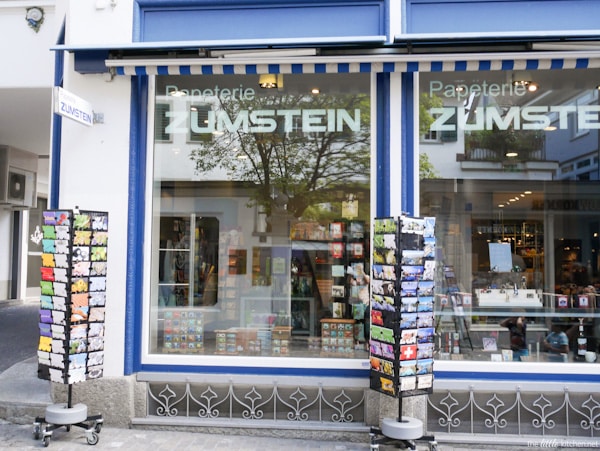 I love this office supply and paper store. So cute!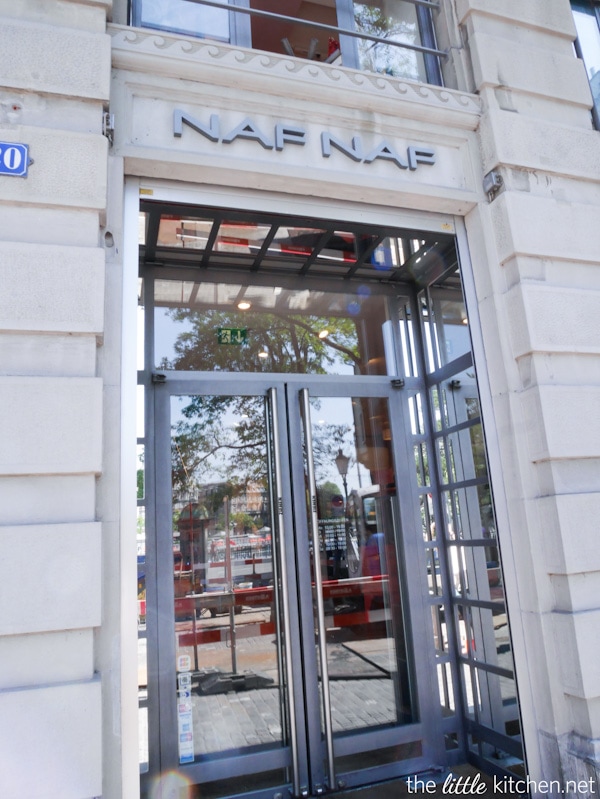 And I even went clothes shopping!
They had the cutest clothes and I bought a top from Naf Naf.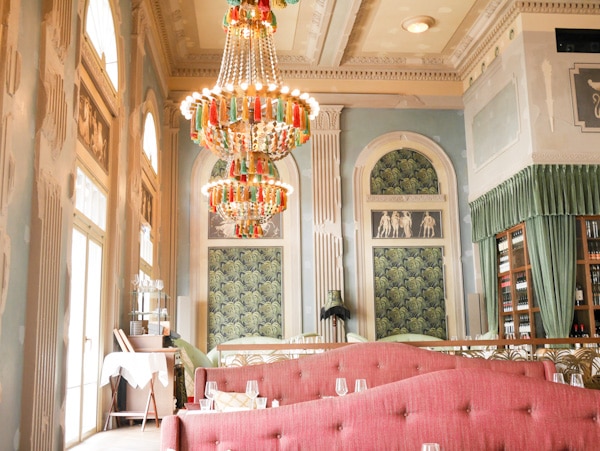 We had lunch at this restaurant that was beyond gorgeous…Restaurant Razzia.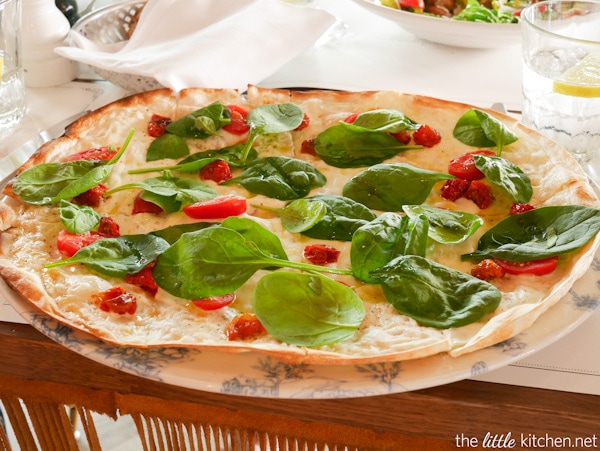 The weather was a little warm so this light pizza was perfect! Loved it!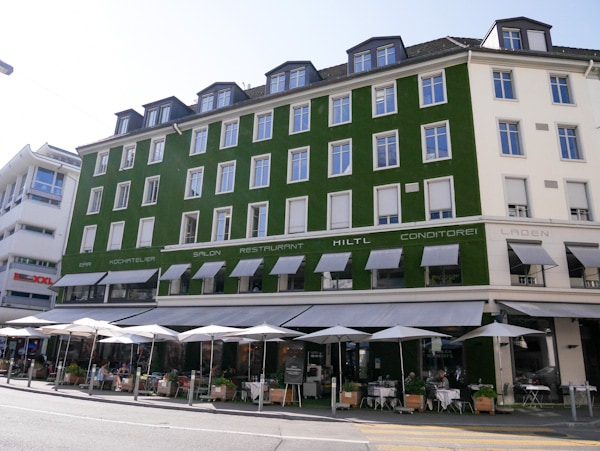 We also visited and noshed at Hiltl…the world's oldest vegetarian restaurant and they also have a vegetarian butcher shop! If you're a vegetarian…you would love this place! Even if you're not a vegetarian…you would still enjoy this place!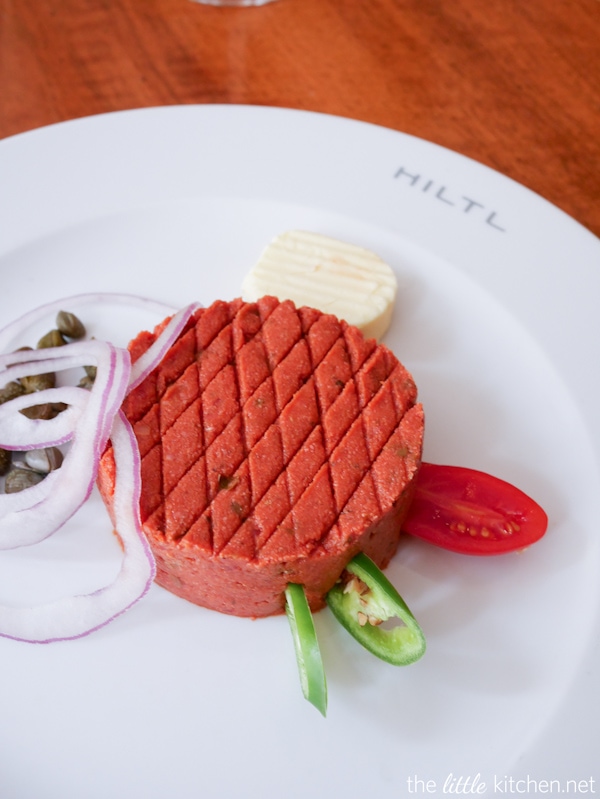 Vegetarian beef (meatless) tartar.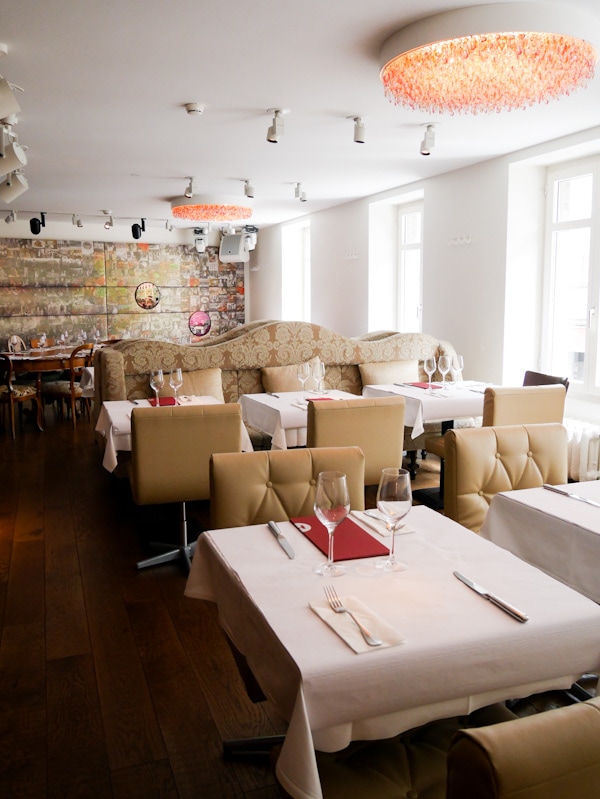 And this restaurant was gorgeous as well!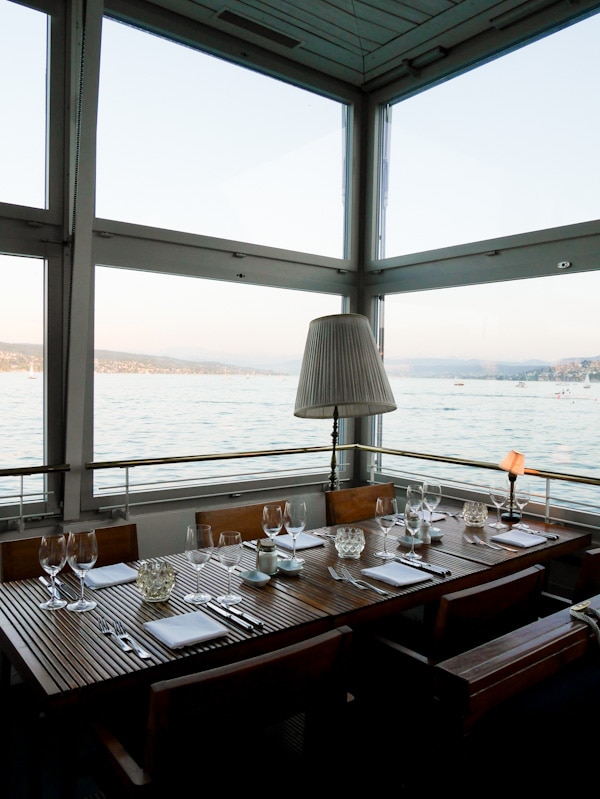 Loved our view at Quai 61…our view of Lake Zurich! Loved the desserts and appetizers at Quai 61.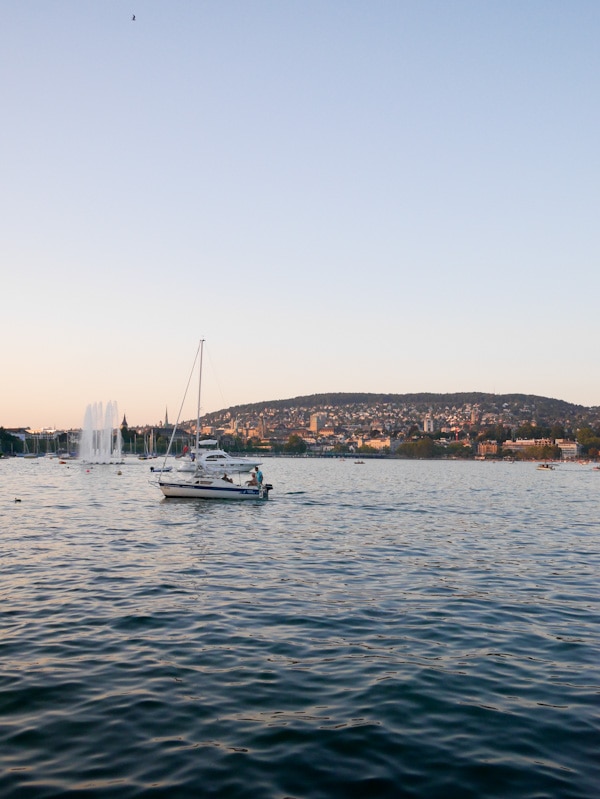 Another view of that lake!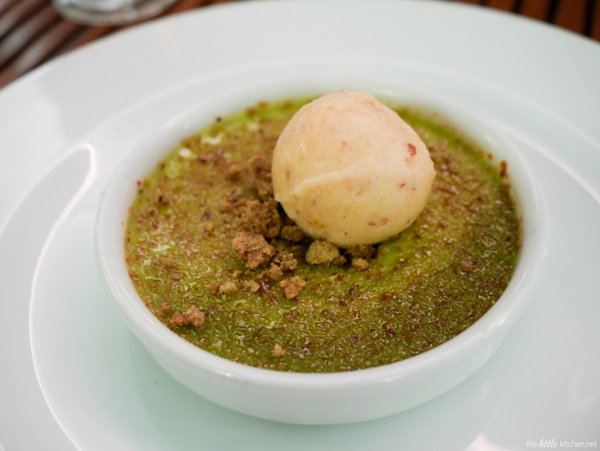 And dare I say, I think about this pistachio creme brulee all the time!
The lake views were awesome!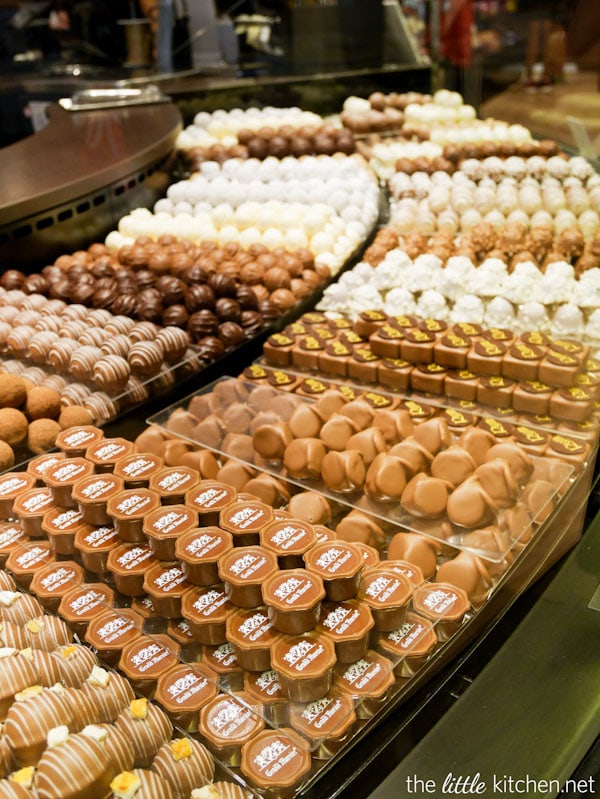 And so were the chocolate views! I brought home a bunch as presents for friends. 😀
Be sure to check out the recipes I have posted so far inspired by my trip! Cucumber Gin & Tonics! and Garlic & Thyme Fried Chicken Fingers!
Disclosure: This post and my trip to Zurich is sponsored by Visit Zurich. All opinions are my own and I always only share with you what I love.