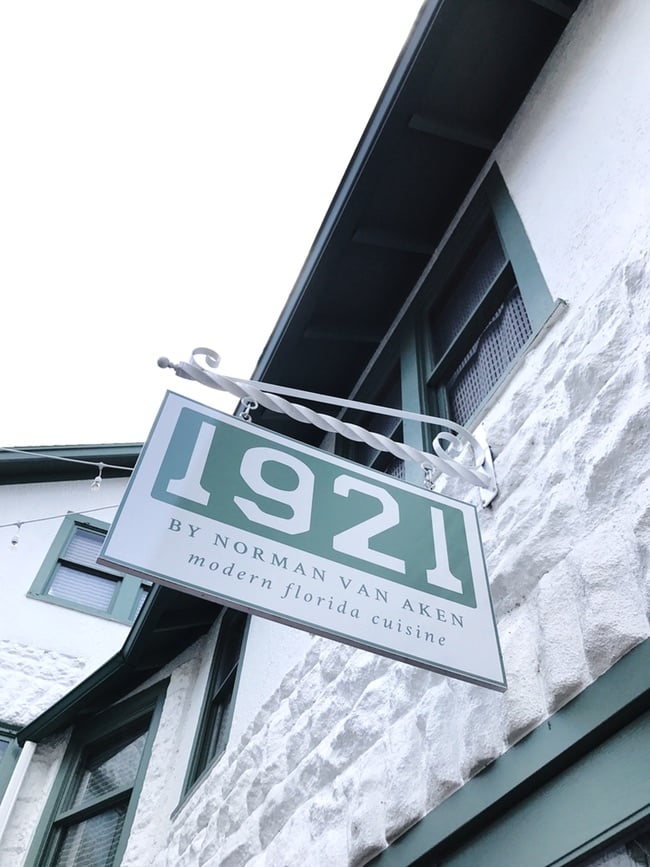 This post is sponsored by VISIT FLORIDA.
Have you ever been to a little town in Florida called Mount Dora?
If you haven't heard of it or if you haven't been in a while, you're in for a treat!
Chef Norman Van Aken opened a restaurant called
1921
there and it's amazing. If you go to Mount Dora, you have to go to 1921.
Check out the video above! You'll see that I make a cameo in it!
The food is definitely Florida cuisine. What I love about Chef Norman's style  is that it's elegant without being pretentious.
The shrimp and grits that he makes is beyond amazing but simple!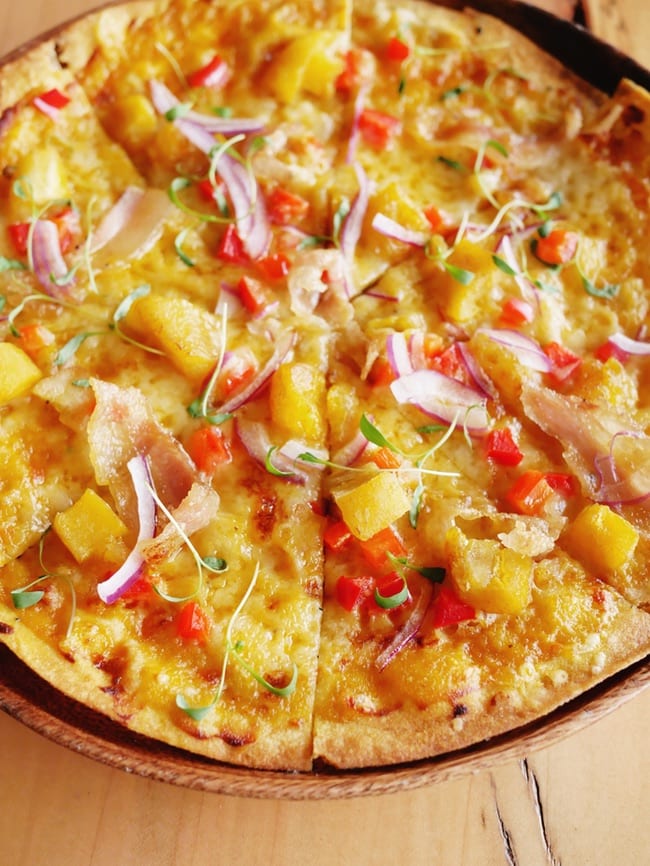 And this plantain pizza with bacon on top is just wonderful!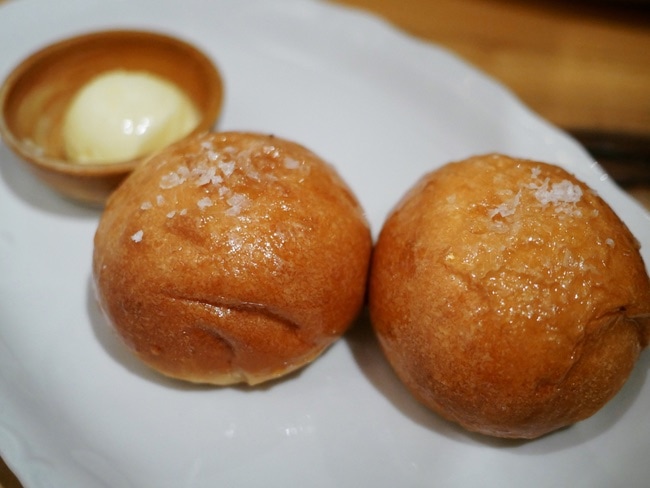 For dinner, I really enjoyed these milk buns! I'm hoping Chef Norman will share the recipe with me! If he does, I will be sure to share it! I think about these little buns all the time!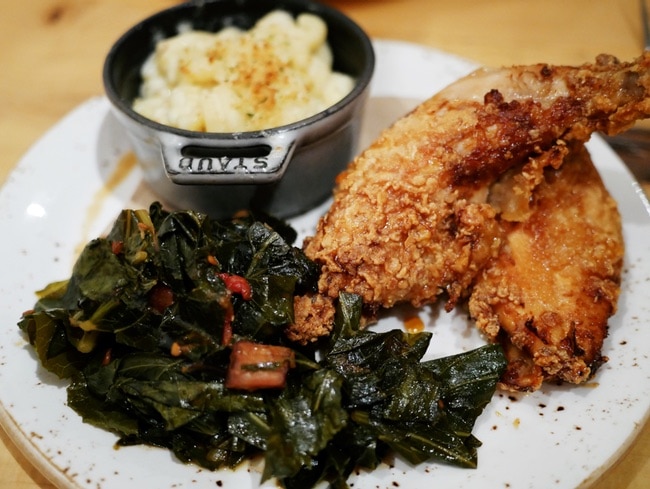 Korean Fried Chicken was sticky and oh so good!
The mac and cheese, I need this recipe too! Something else I can't stop thinking about!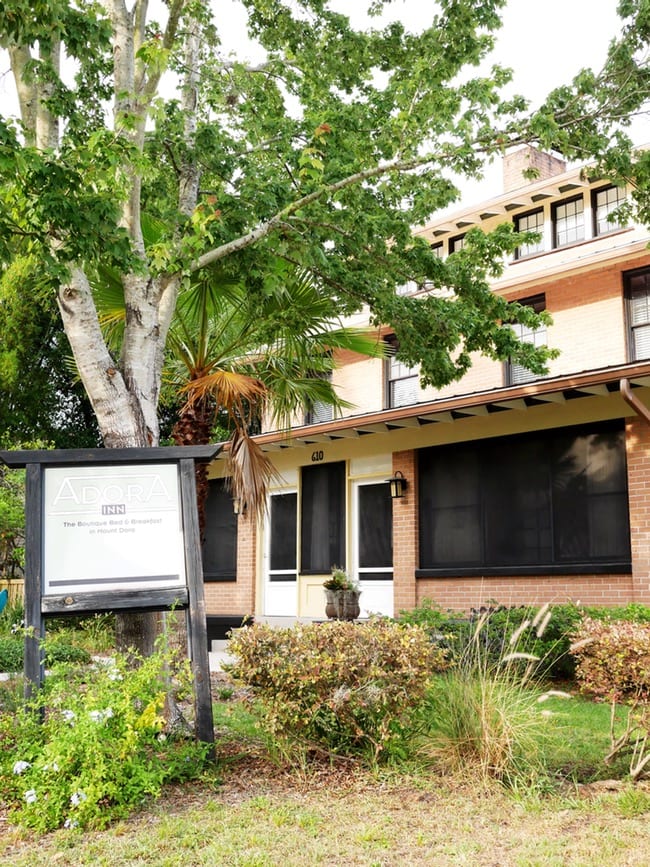 I stayed the weekend at Adora Inn. Owned by the cutest couple, they made me feel so welcome!
And the Inn is a historic building! Really adds to the quaintness of Mount Dora!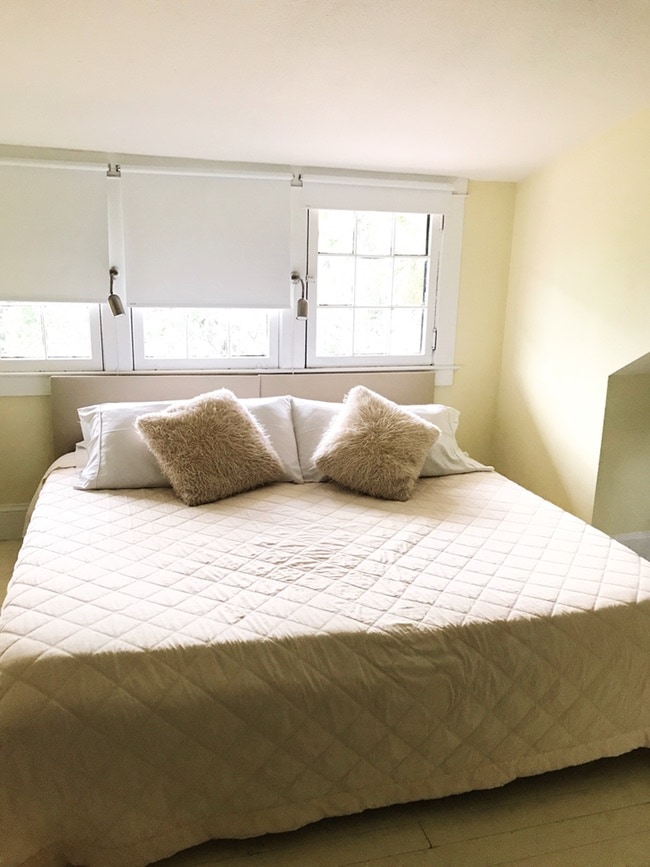 I loved my room in one of the redone attics at the Inn. (The Adora Inn is actually a duplex that's been remodeled so the rooms upstairs and the attics are actually mirror images of each other!)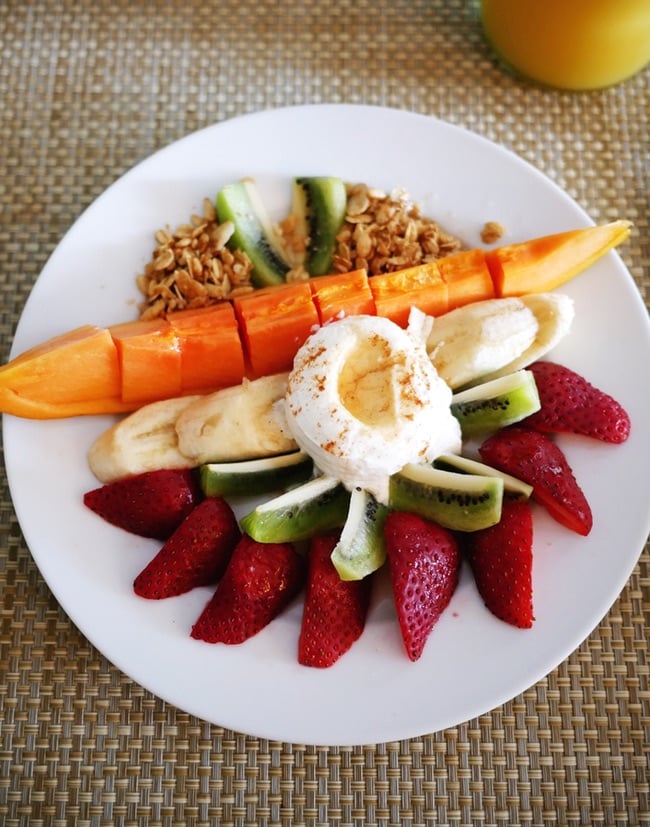 This is the most beautiful yogurt parfait I have ever had! So cute, right? The owners of Adora Inn are both trained chefs and the food shows it!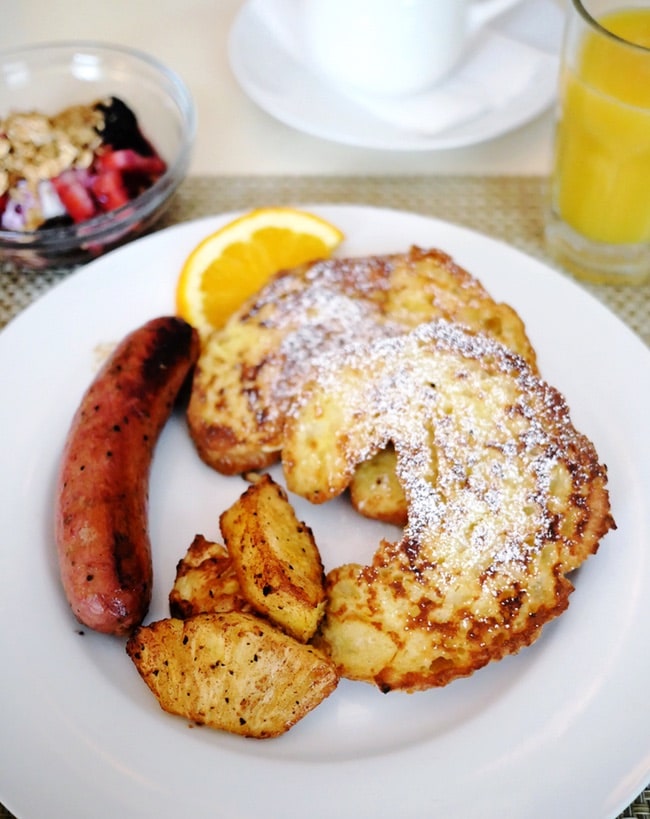 The morning I left, I had this amazing croissant French toast and pan-seared pineapples! What a great idea, right?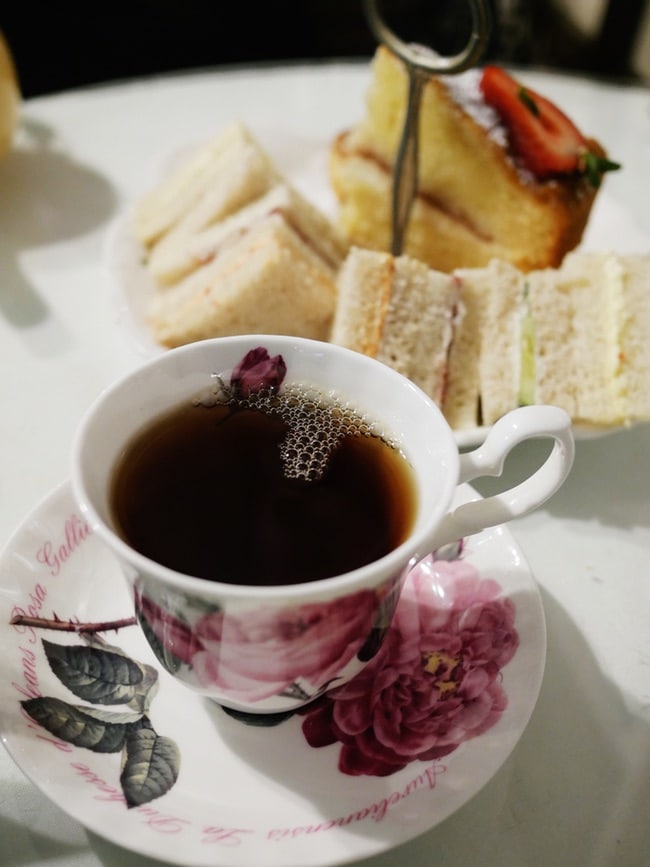 I stopped by the Windsor Rose Team Room and had tea with my friend, Ashley!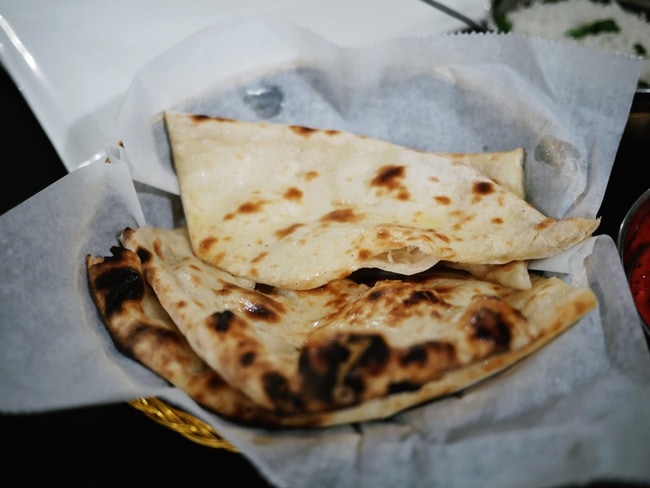 I had dinner one night at Shiva Indian Restaurant. Their naan is amazing. The best in Central Florida! If I lived in Mount Dora, I would be there every week!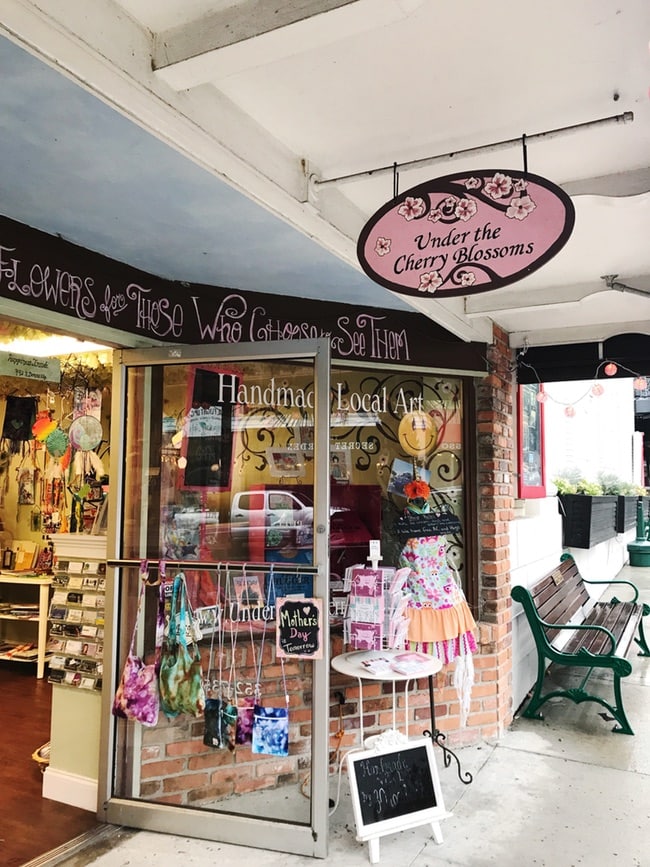 And I stopped by the cutest shops including this one called Under the Cherry Blossoms. It features items from local artisans! It's a really cool store, you can't miss it!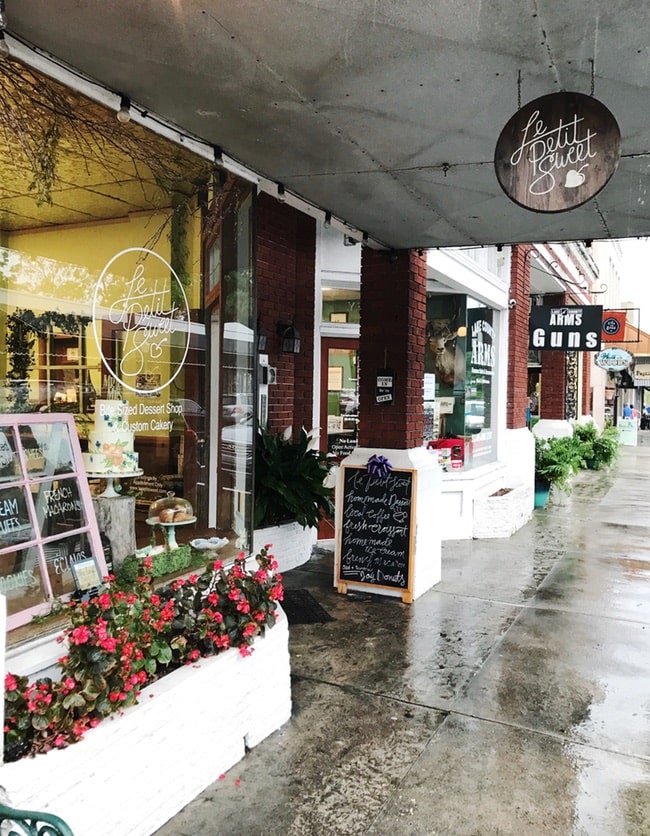 And my last stop before heading back home was La Petit Sweet. A cute little French dessert and cake shop. I enjoyed the donuts, the macarons and the croissant I bought! Will definitely go back when I return to Mount Dora.
Don't you want to visit Mount Dora now?
Disclosure: This post is sponsored by VISIT FLORIDA. I only share with you what I love and always share with you my own opinions.